One Saturday in February, my brother Jon and his family, my sister Jayna and her family and our family all met in Salt Lake City for a grand adventure. Jon was put in charge of finding something fun for our families to do together and boy howdy, did he deliver!! We gathered together early in the day at the
Pacific Union Station
. Jon was holding a mysterious box and told us that he had gotten it at the Weber State library where he works. He told us that it contained information about a man named Solomon Moore. As we read the papers from inside the box, we realized that it looked like a treasure hunt and that we needed to find clues inside the station. Here is a picture of all of our clues.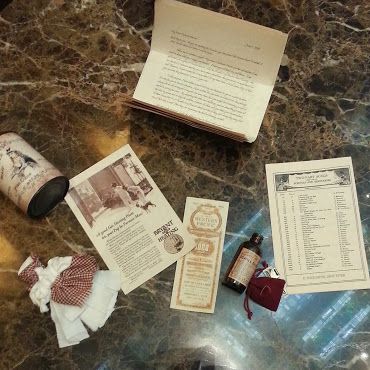 Once we found some clues, we would be led to another location to find more clues. Our family had never been to the Pacific Union Station so just being there was fun. It has beautiful murals inside and it was fun to think about all of the people who had once sat in that building waiting for a train to depart or arrive.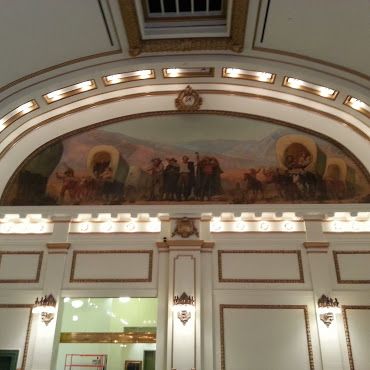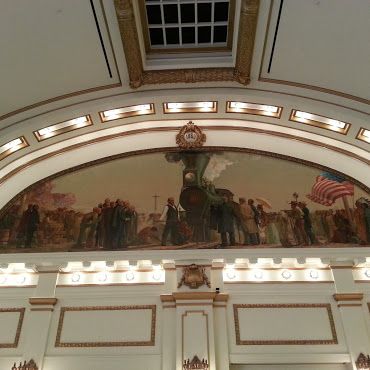 The clues suggested that we look for the next clue at
The Brigham Young Monument
. We hopped onto the Salt Lake City Trax and rode up to the monument.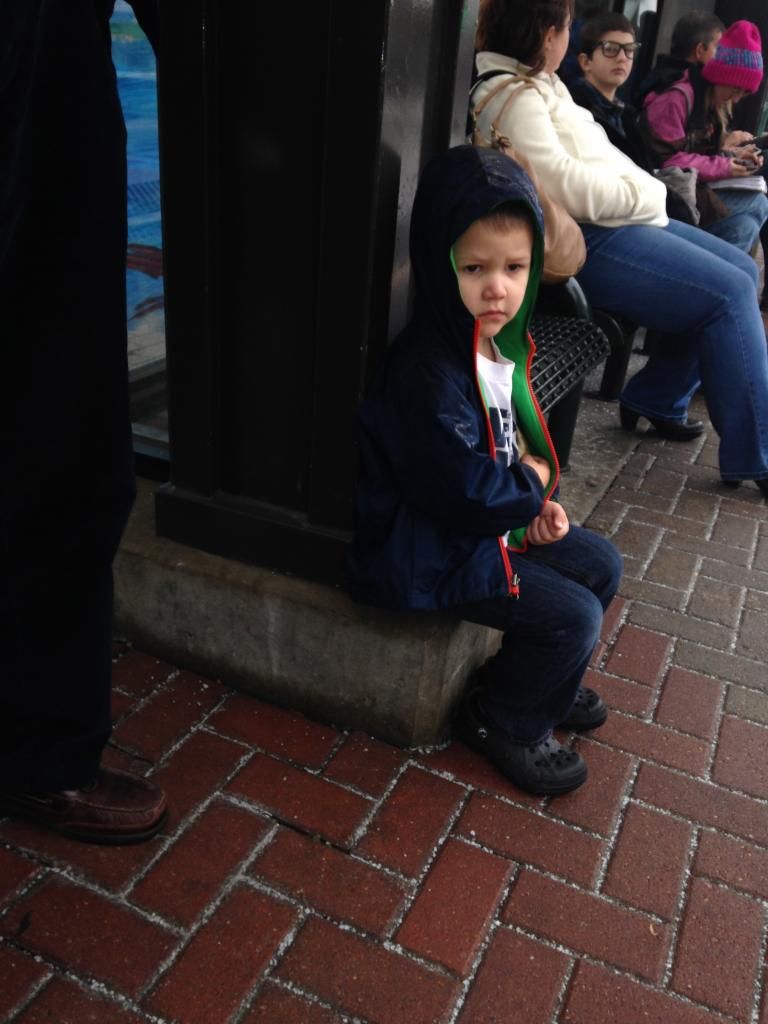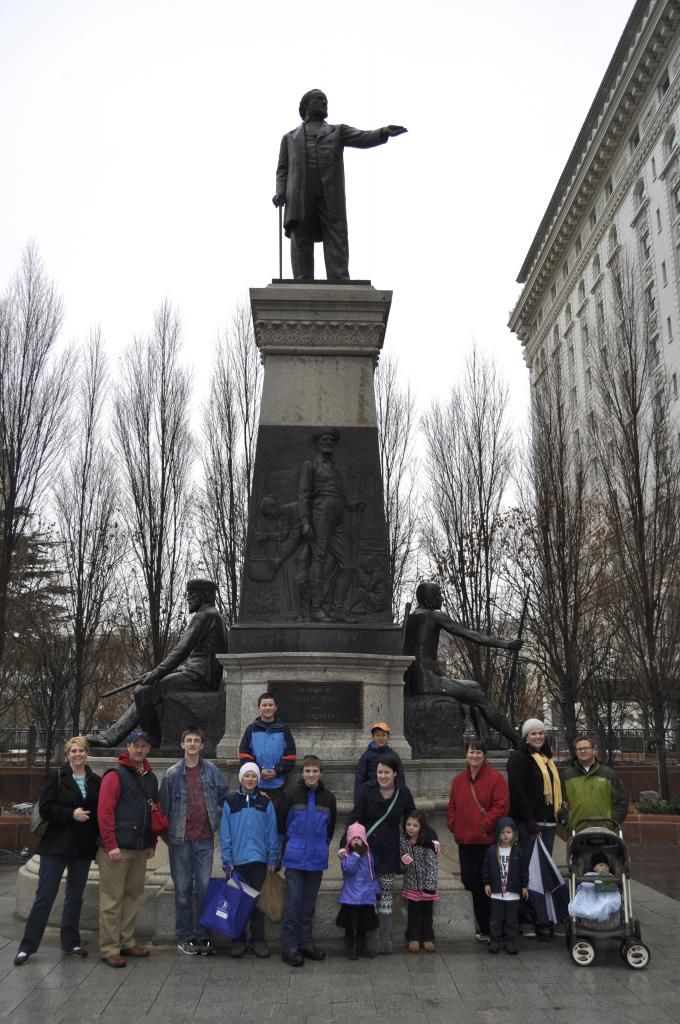 After finding the next clue that we needed we realized we also needed a bathroom break so we headed into the
Joseph Smith Memorial Building
.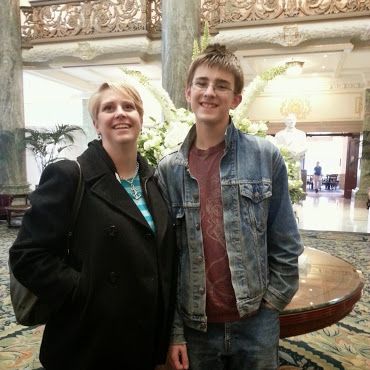 The next clues sent us to
The Lion House Pantry
but before we went looking for the clues we went on a tour of
The Beehive House
.
We enjoyed a little refreshment at the Lion House Pantry.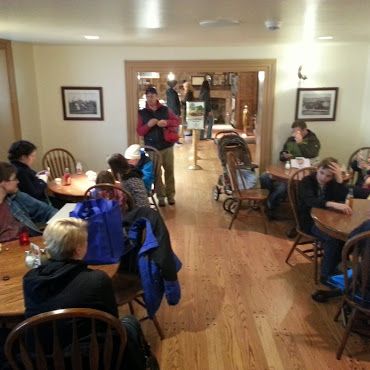 It was a little rainy but that just made our adventure even more memorial. We LOVED being with our fun cousins!!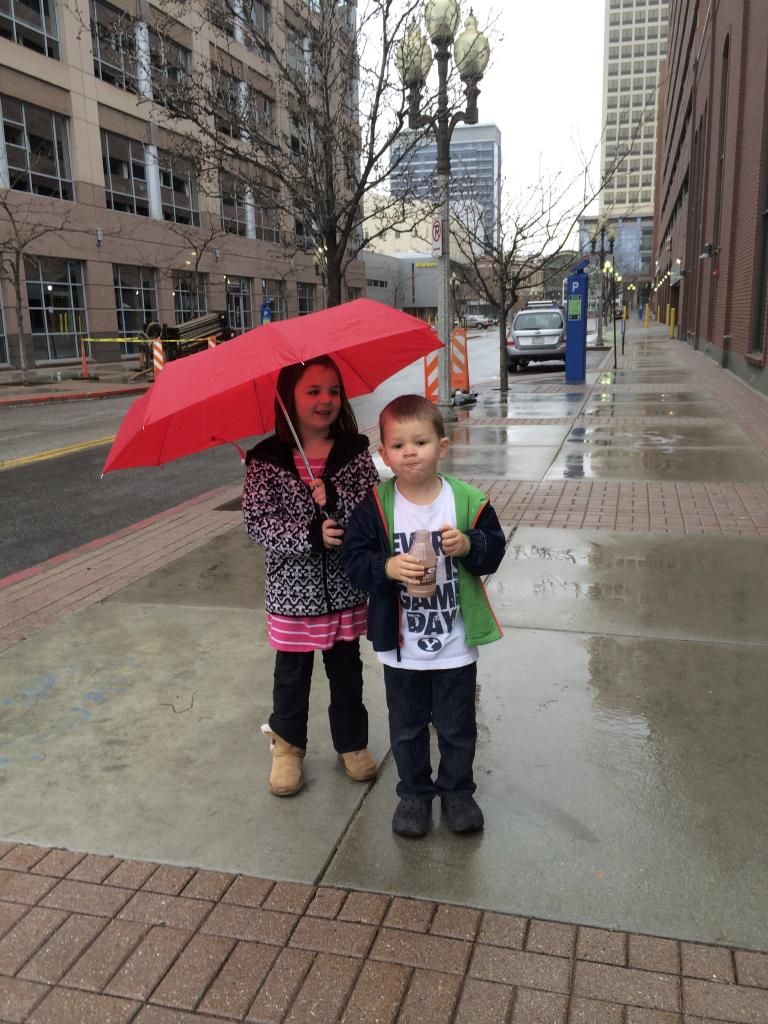 Little Will was such a trooper! Isn't he darling???!!!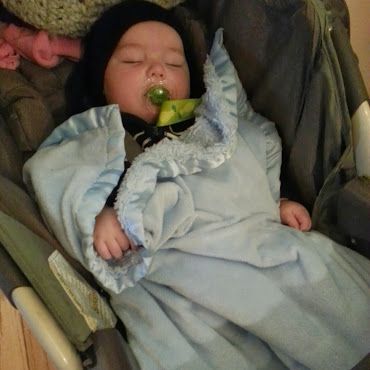 We went to
The Social Hall Museum
for our next clue. I guess because the museum was inside we didn't take any pictures. Bummer, because this was a very interesting place!
Our last stop was
The Cathedral of the Madeleine
and it was absolutely beautiful. We didn't get to spend a lot of time inside as there was a wedding going on while we were there.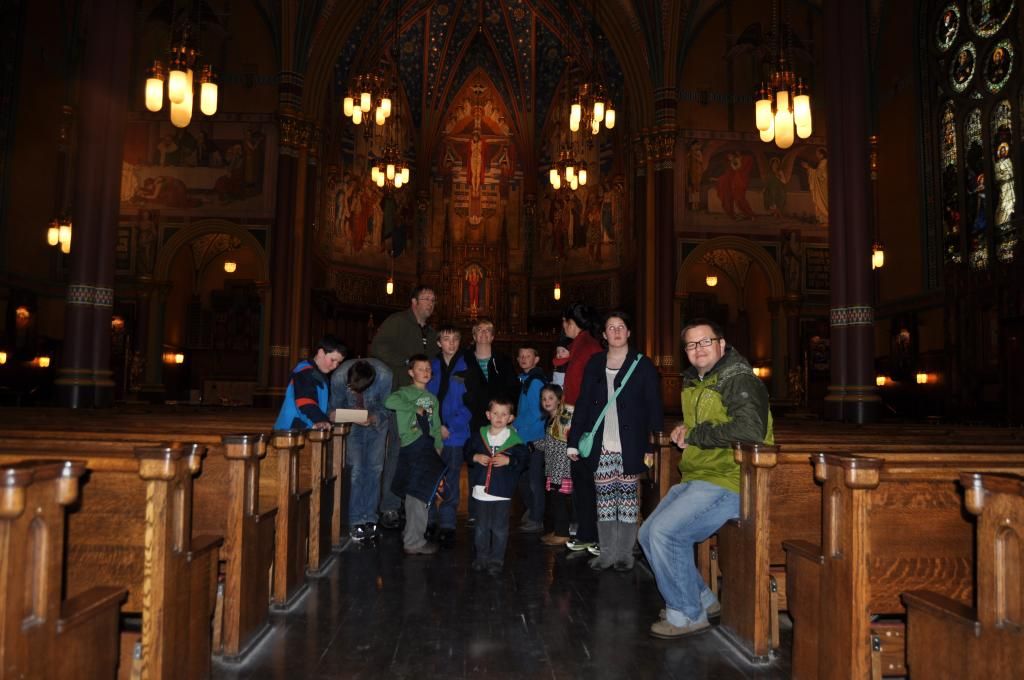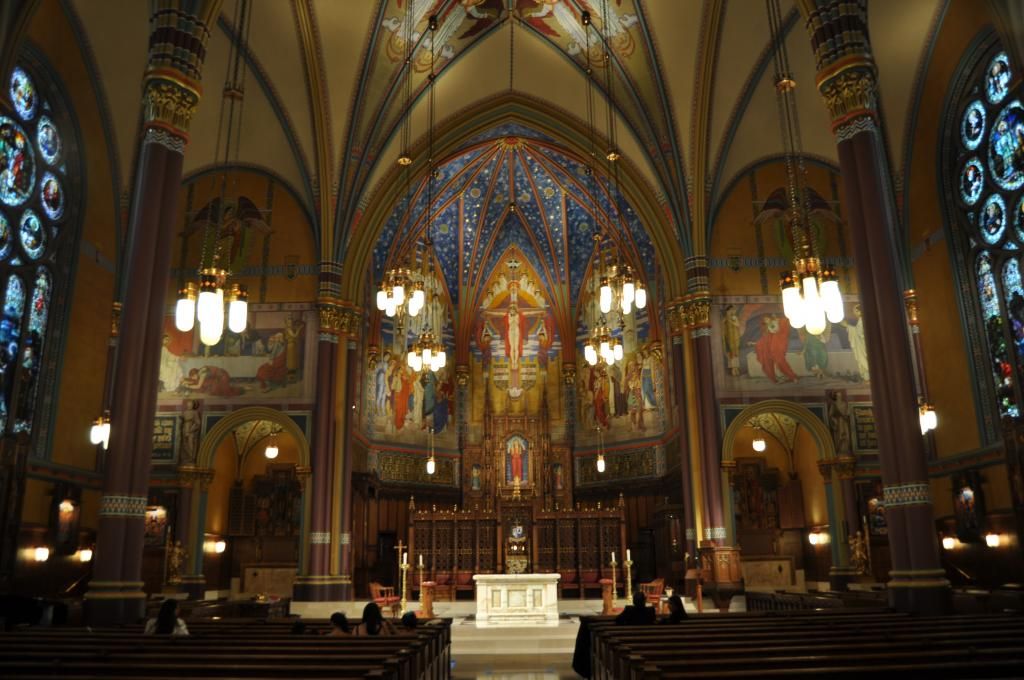 Here we are trying to solve the very last part of the treasure hunt.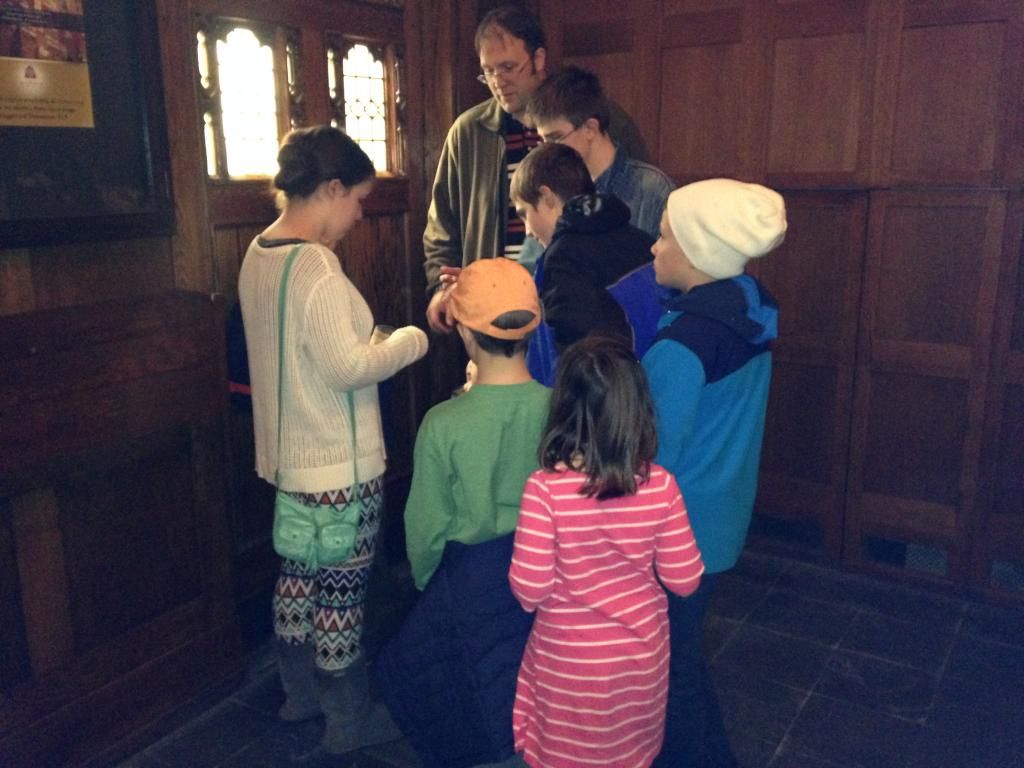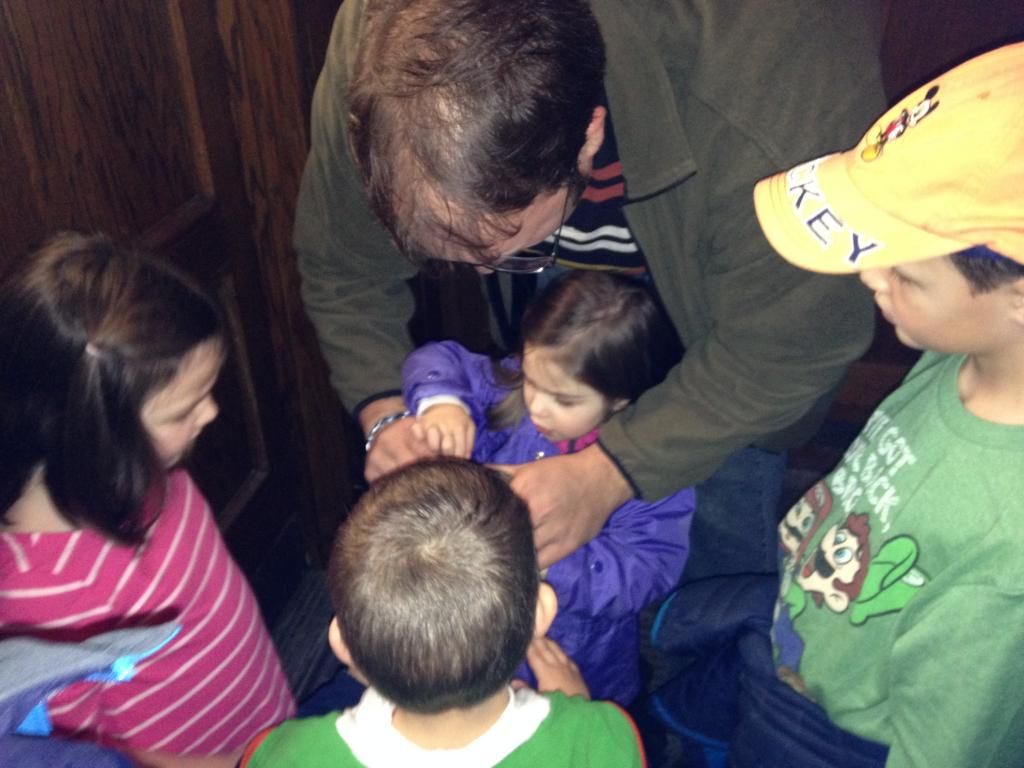 Our "treasure" was GOLD! Real gold!! We had SO much fun exploring places in Salt Lake City that we've never explored before. Jon, you definitely out did yourself on planning our fun adventure! Thank you so much and thank you Nonnie for being our sponsor! Check out the
Double Key Treasure Hunts
near you!!