We spent the first week of June in Provo with Jayna and her family. Have I already mentioned on this blog how much we LOVE to visit this amazing family? We took all the kids to the Skating Rink and everyone had a great time! This was definitely an activity that appealed to all ages!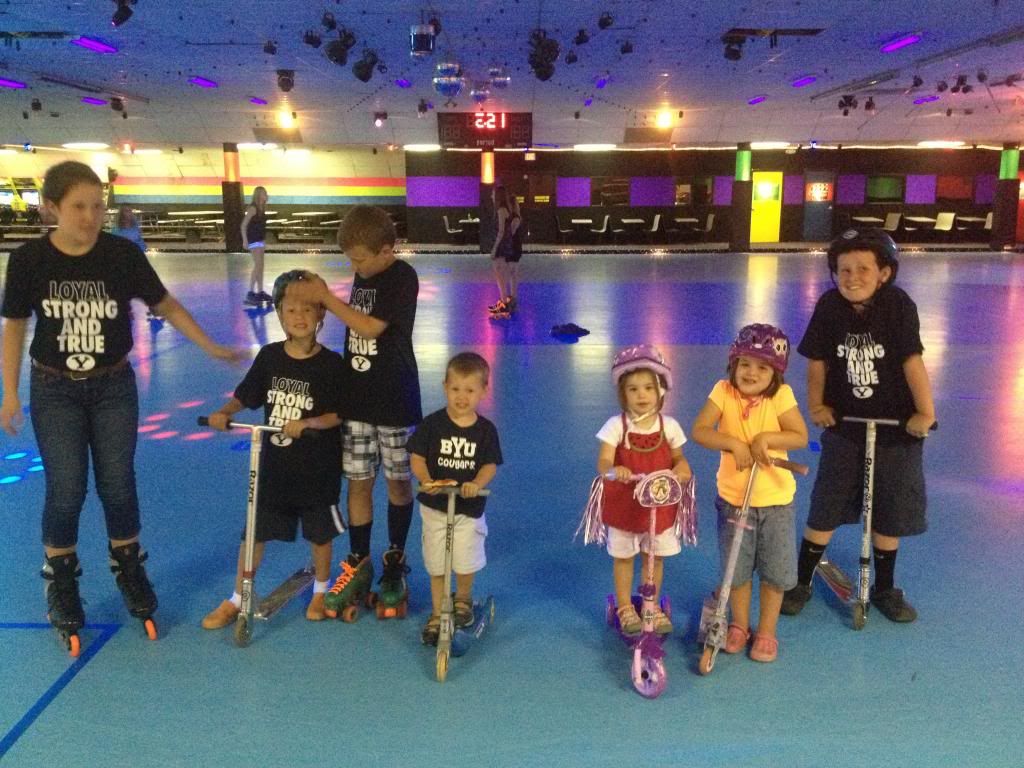 We did a little shopping at The Shops at Riverwoods.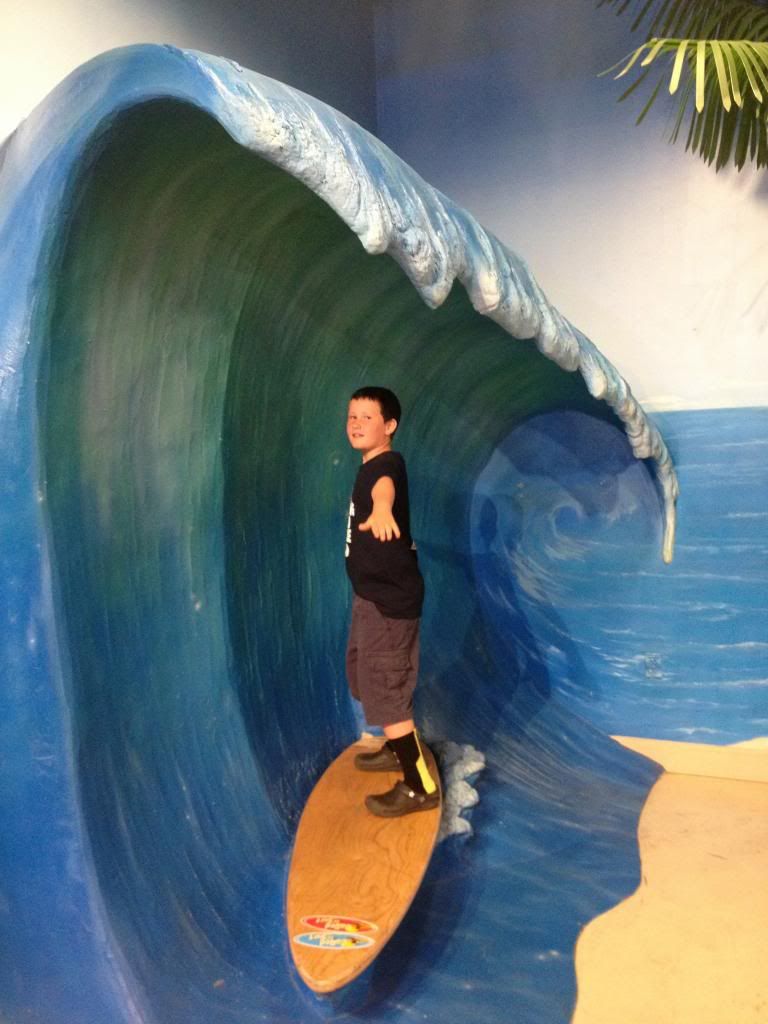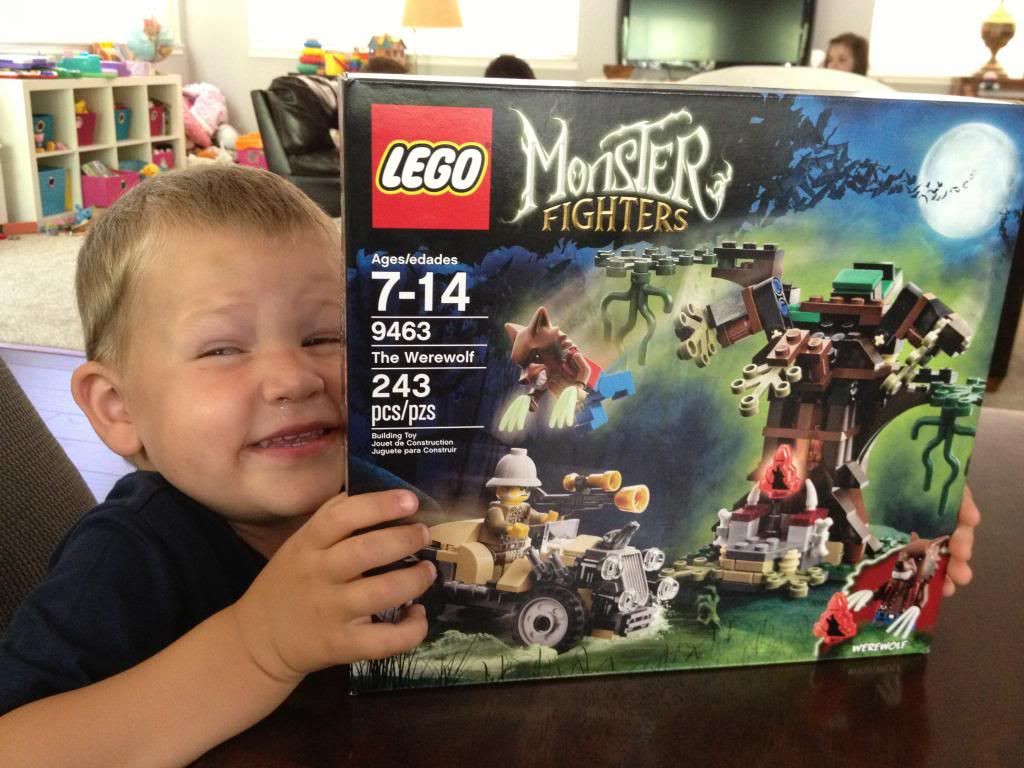 We went to
BYU
and found our new favorite shirts and of course, went to
The Creamery
!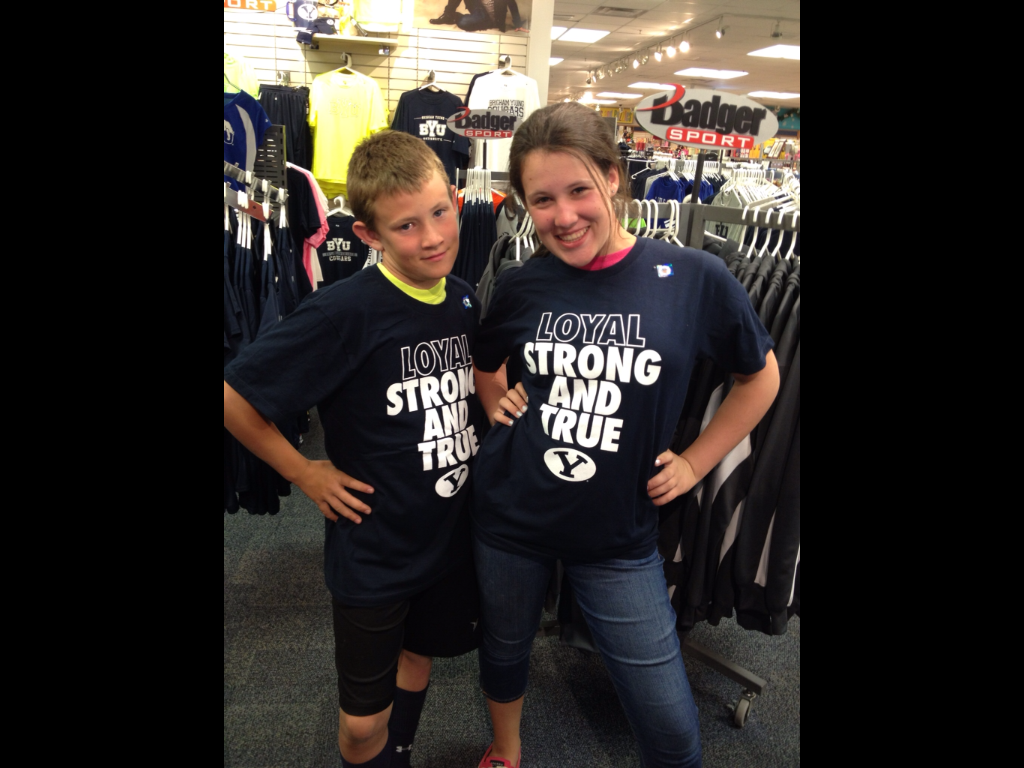 Jayna, Ryan, Andrew and I went to a BYU men's soccer game.
While we were in Utah, Nathan worked hard putting in new backsplash in our kitchen and had new countertops installed. Here are the before and after pictures. I LOVE how lighter and brighter it feels. We also got new flooring. We had our wood floors replaced with tile that looks like wood.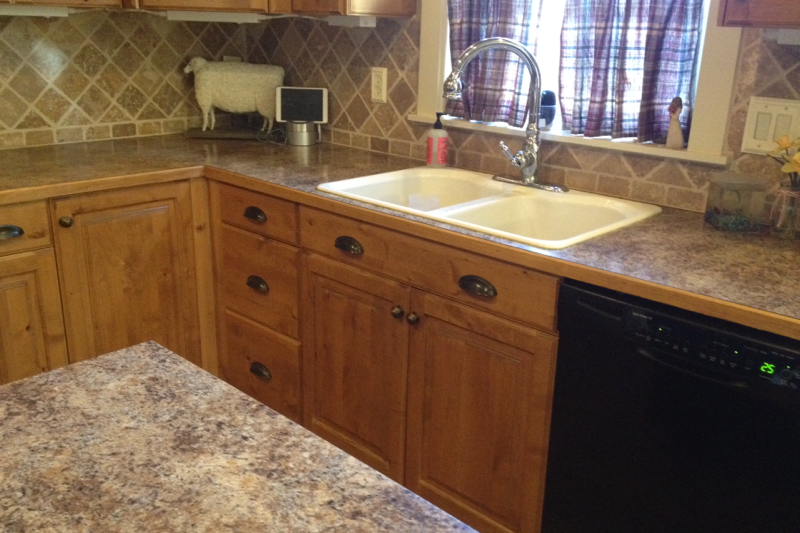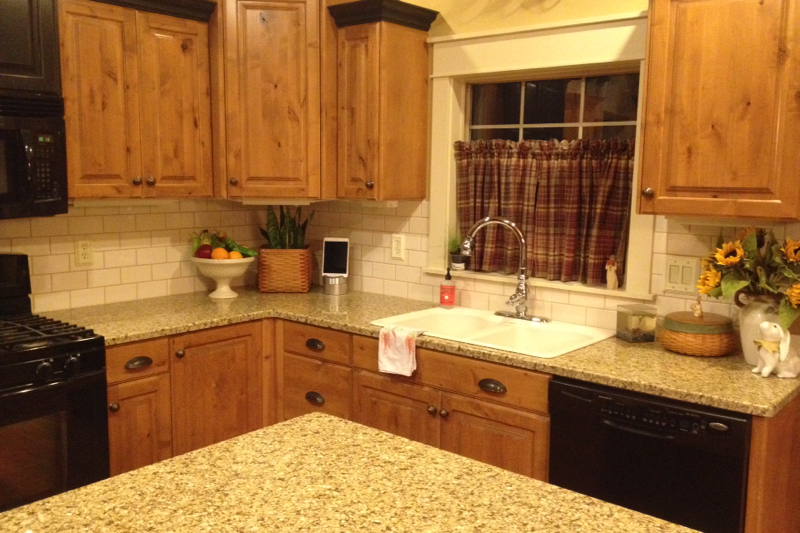 One weekend we went to the Smith Family Reunion in Wendell. This is always a wonderful time that we get to spend with family that we don't see very often. I love to catch up with Nathan's cousins, Aunts and Uncles and of course, Grandma Smith. I wish we had more pictures, but we had fun visiting, eating (we have the BEST cooks in our family) and playing a lot of kickball and baseball.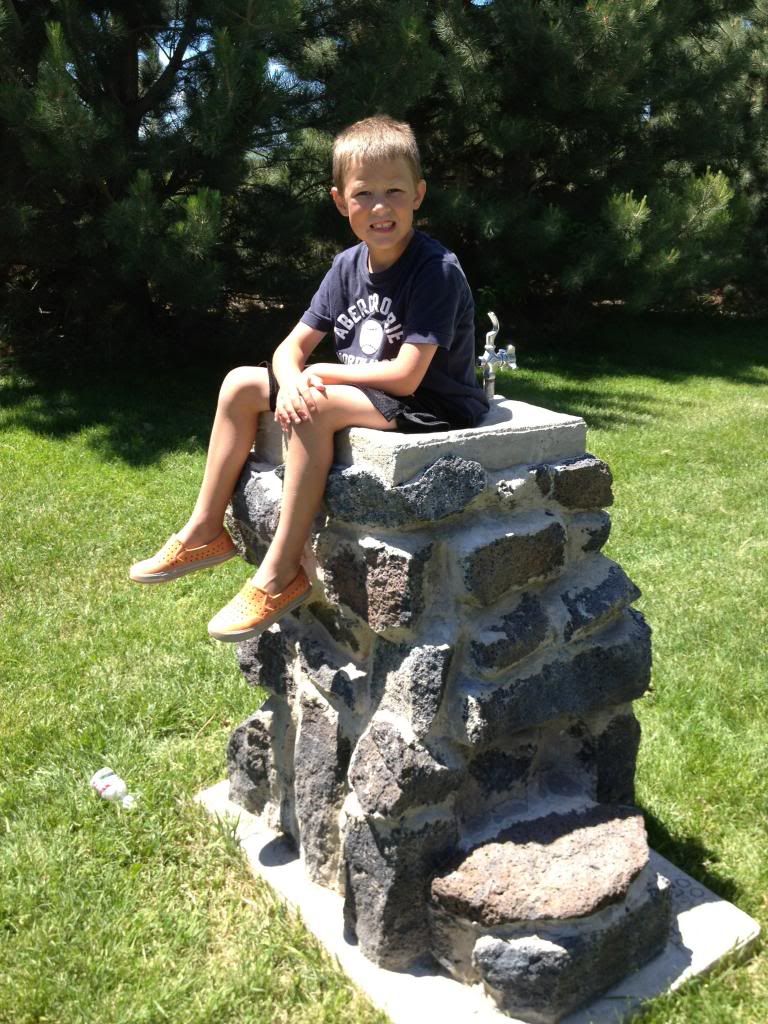 Andrew worked a lot at Ball Manor doing yard work and Sarah babysat quite a bit. We went to the Library and played with friends. It was a fun month of great memories!