We had more adventures with the Pokemon Go game. We went to the Boise Train Depot and fed french fries to the carp, explored around the Depot and went bowling at Boise State.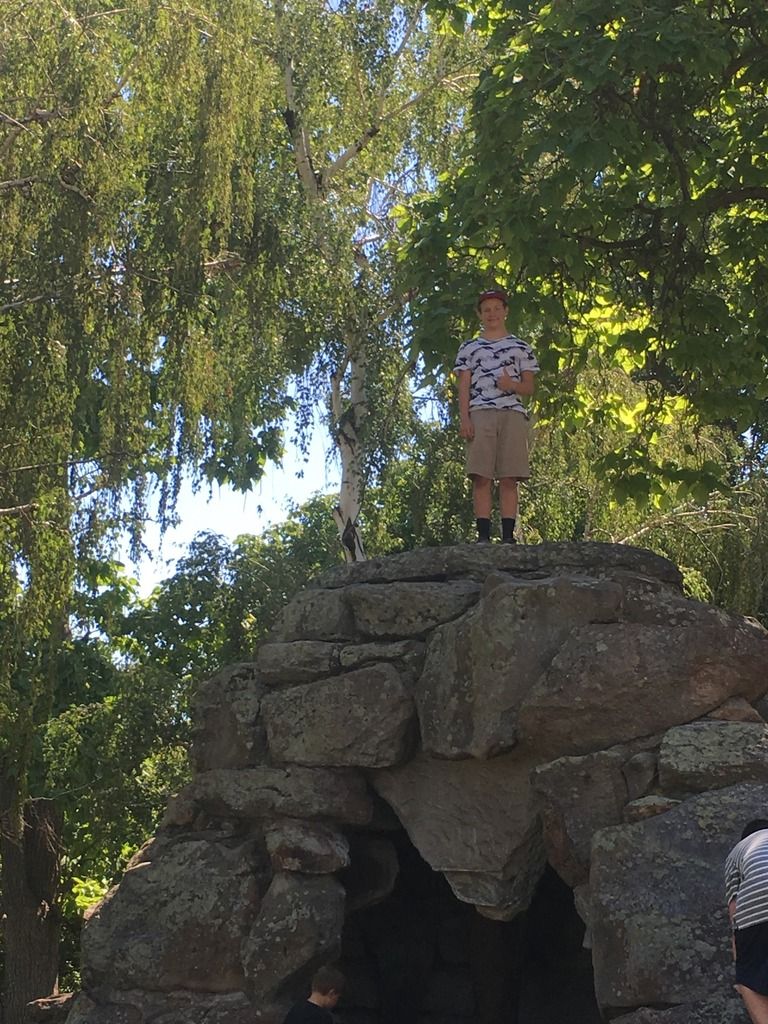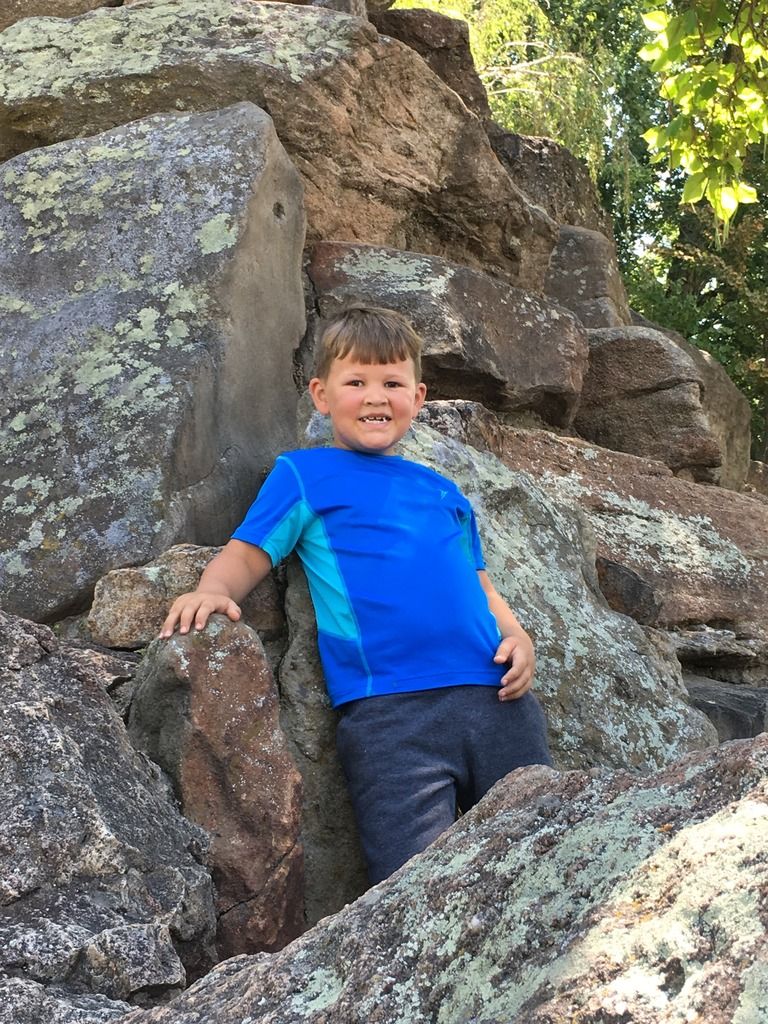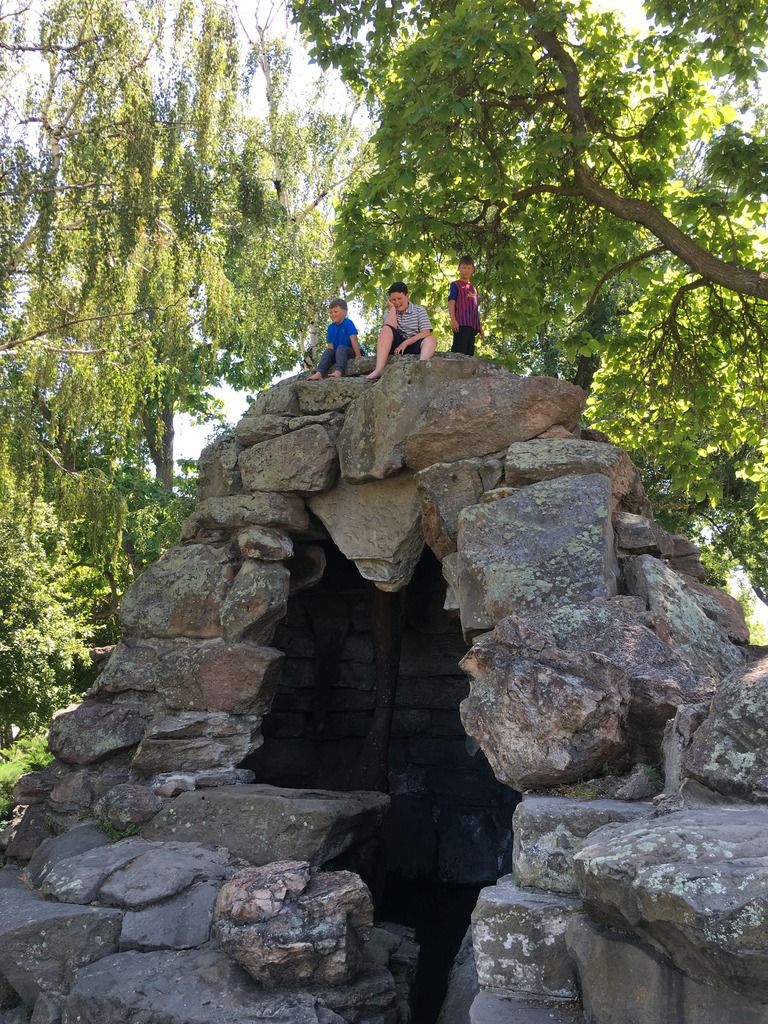 We had so much fun bowling at Boise State that we went several more times before school began again.
We went to Starlight Mountain Theater in Crouch and watched Seven Brides for Seven Brothers. During intermission, if you buy a red licorice rope, you'll get a kiss from a pretty girl. Spencer and Benjamin both HAD to have licorice! We met the main actress after the show. We loved it so much, later in the month we went to The Scarlet Pimpernel. We loved them both and had SO much fun!!!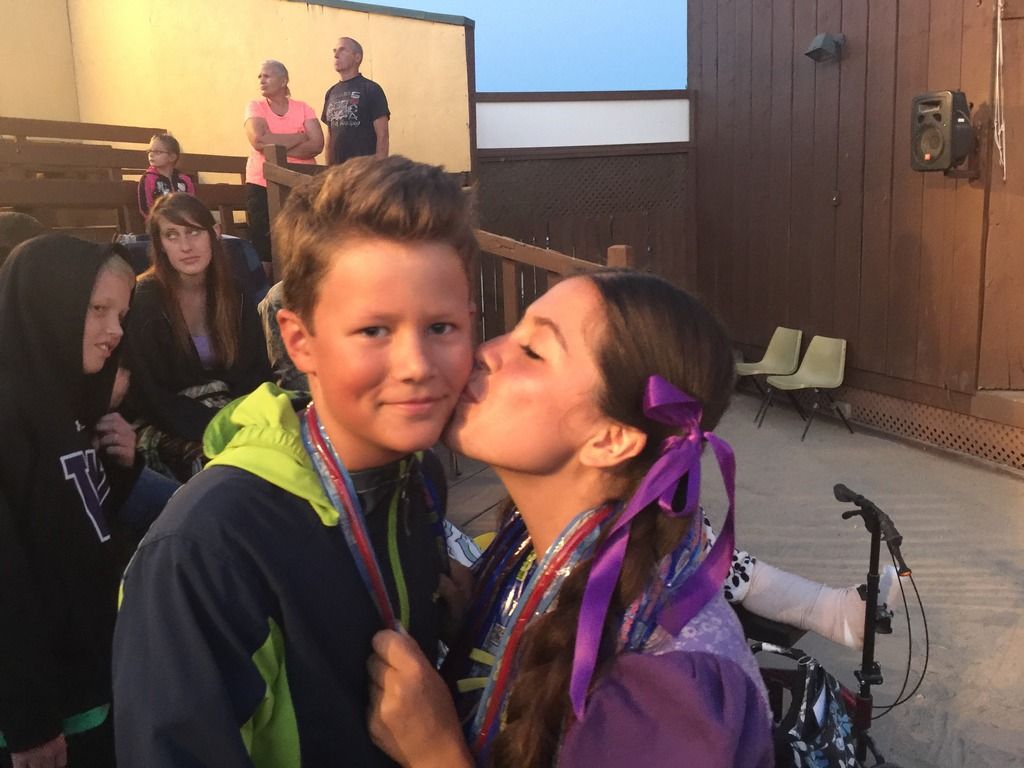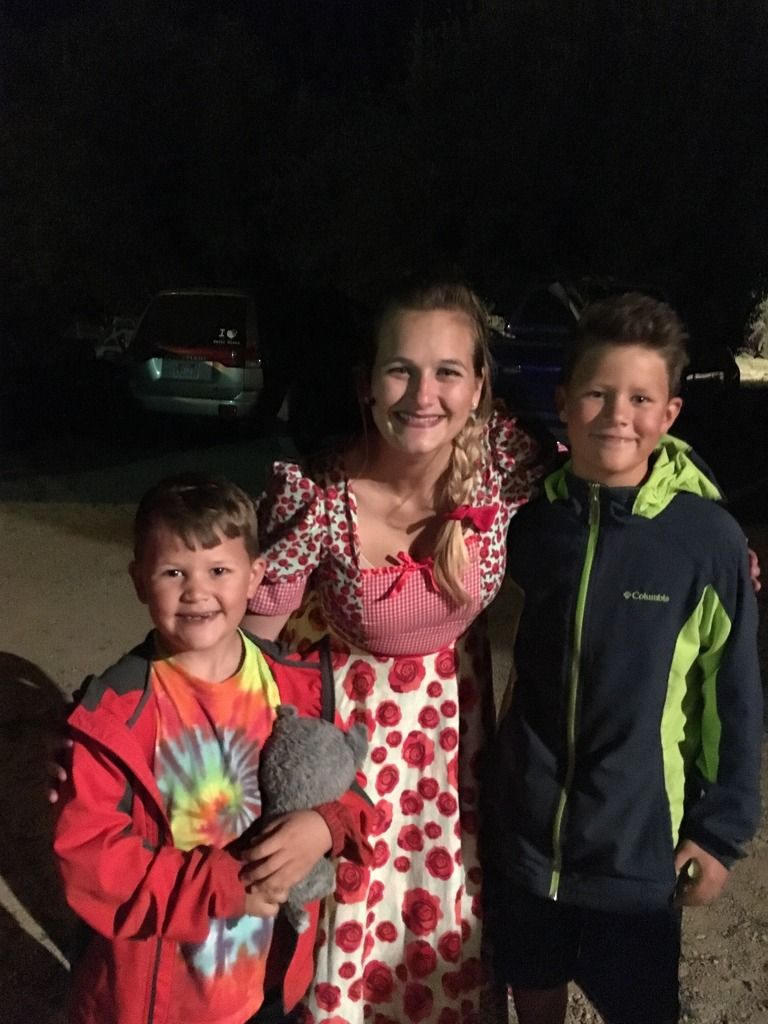 Spencer did a Star Wars theme day for us.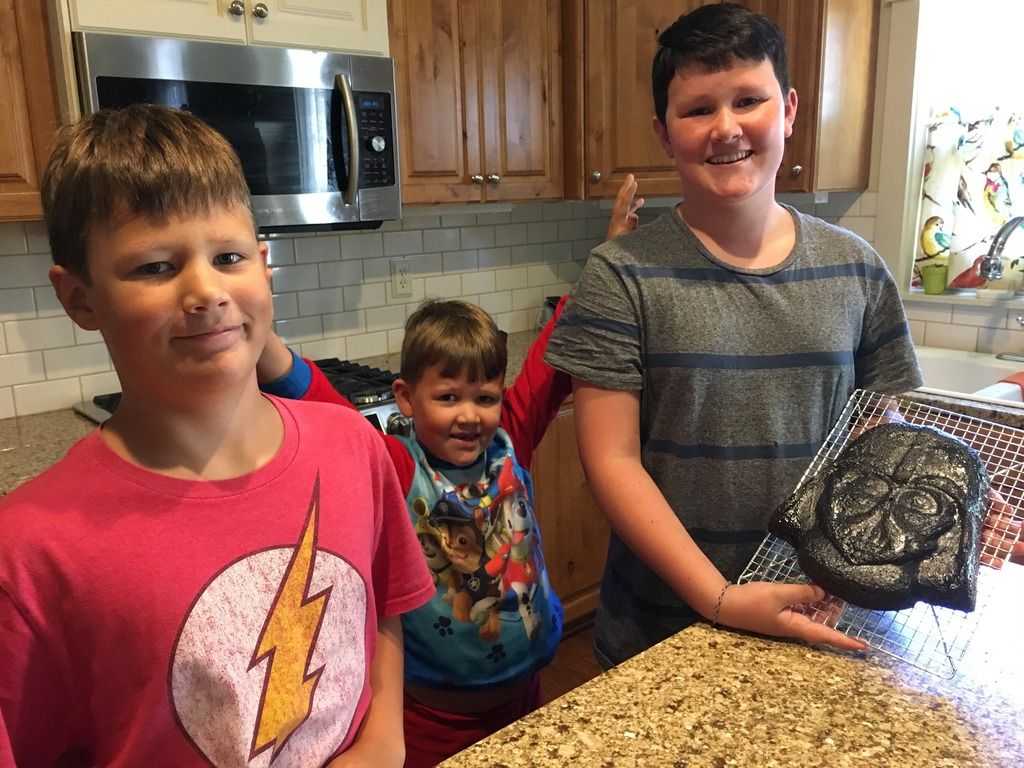 As we were driving home one day, we saw this deer eating apples off a tree right in our neighborhood.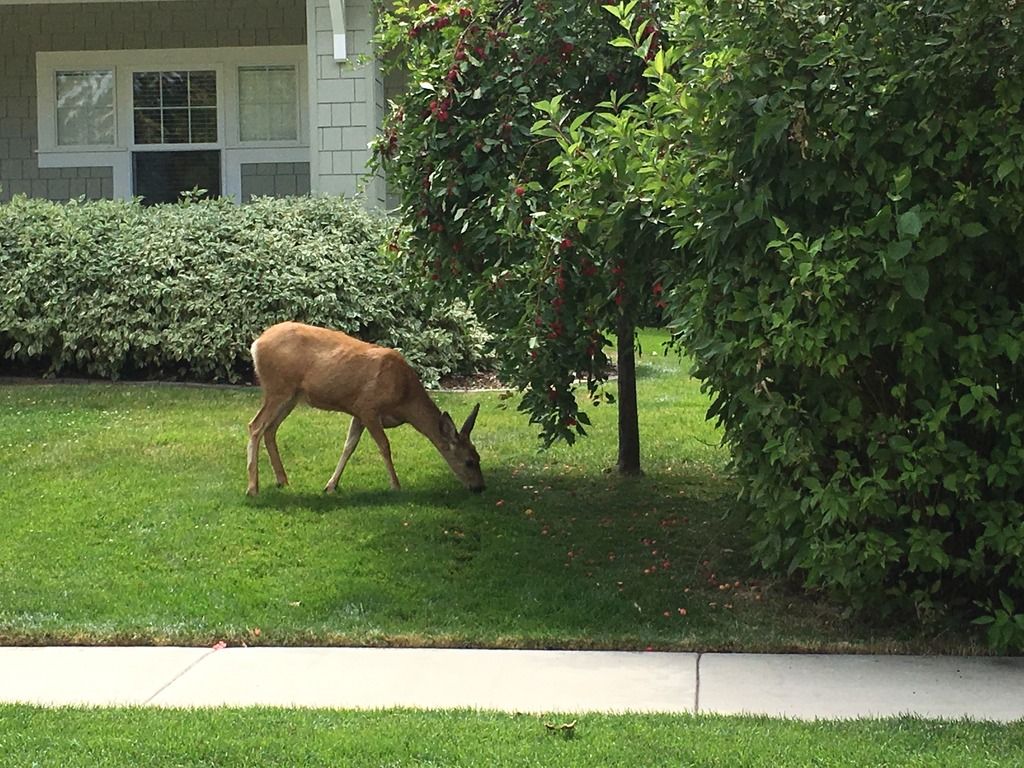 Andrew counted up all of his tips that he made at the snow shake. He made over $50!!!
We celebrated our new sister missionary's birthday. Sister Maere is from Tahiti and is so much fun!
Spencer celebrated a birthday!!
Junior high kids got registered for school.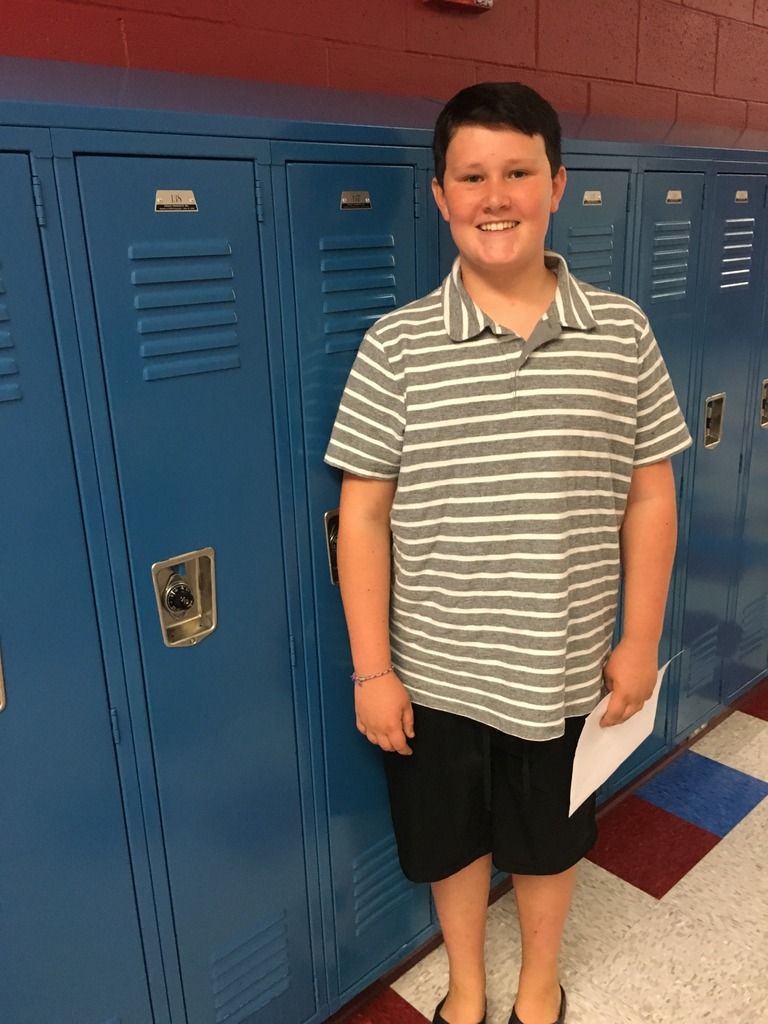 We headed down to Salt Lake City/Park City for a long weekend. We shopped in City Creek Mall and went to the
Church History Museum
.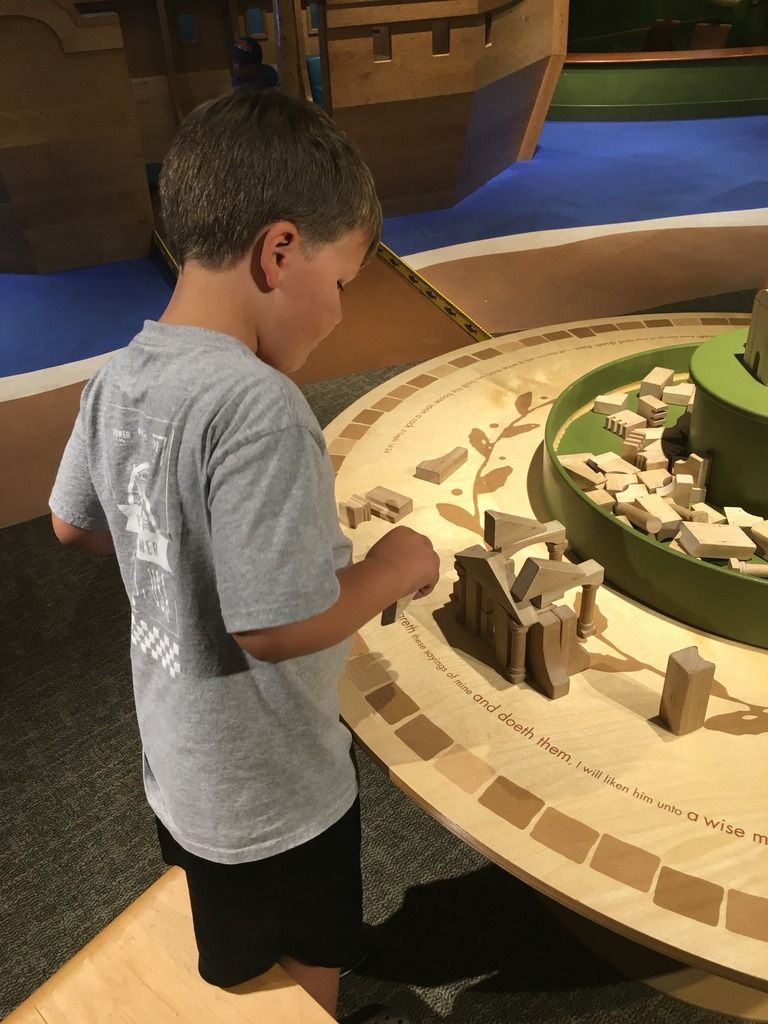 Later that day, we drove up to Park City and did back-to-school shopping at the Outlet Mall. Everyone loved the shopping. The next day, we did more shopping and went to the Olympic park and museum. We especially loved watching athletes ski jump into the big pool!!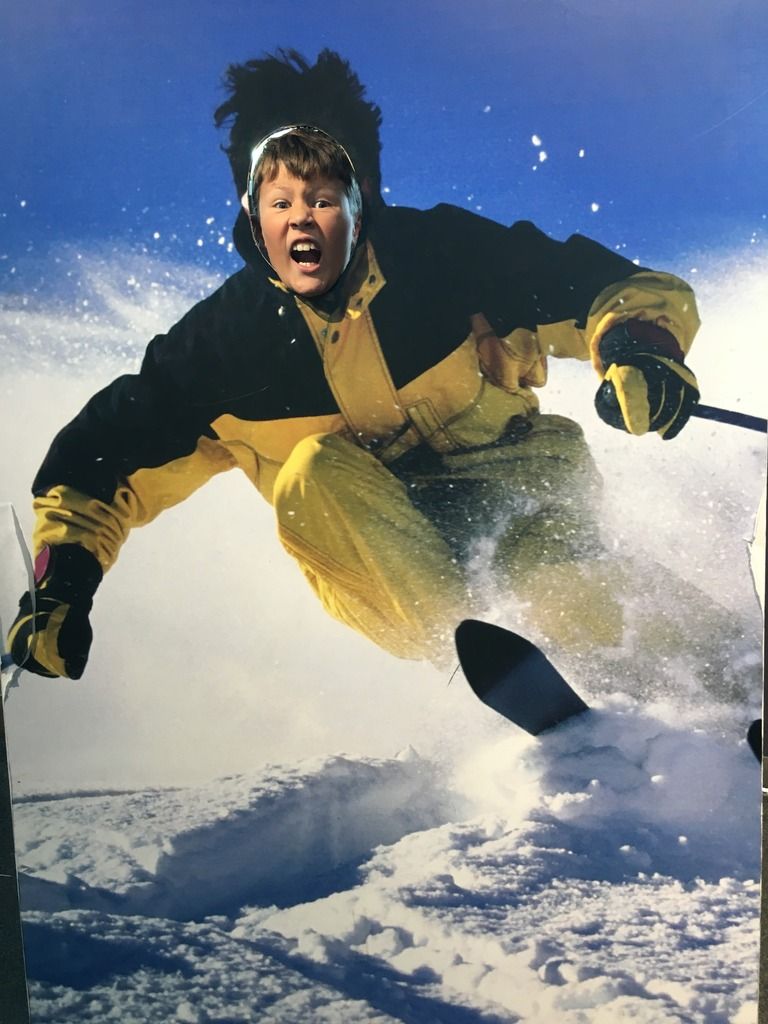 We couldn't get enough of our hotel, pool and kid zone area! It was absolutely dreamy! The hotel was definitely geared towards families and the kids were completely entertained in the kid zone area. They had a ping pong table, giant chess set, Xbox, Wii, lots of board games, activities every day, shuttle board and basketball court. The kids loved playing in the kids zone while Nathan and I took in the Art Show. We can't wait to come to this hotel in Park City again, soon!!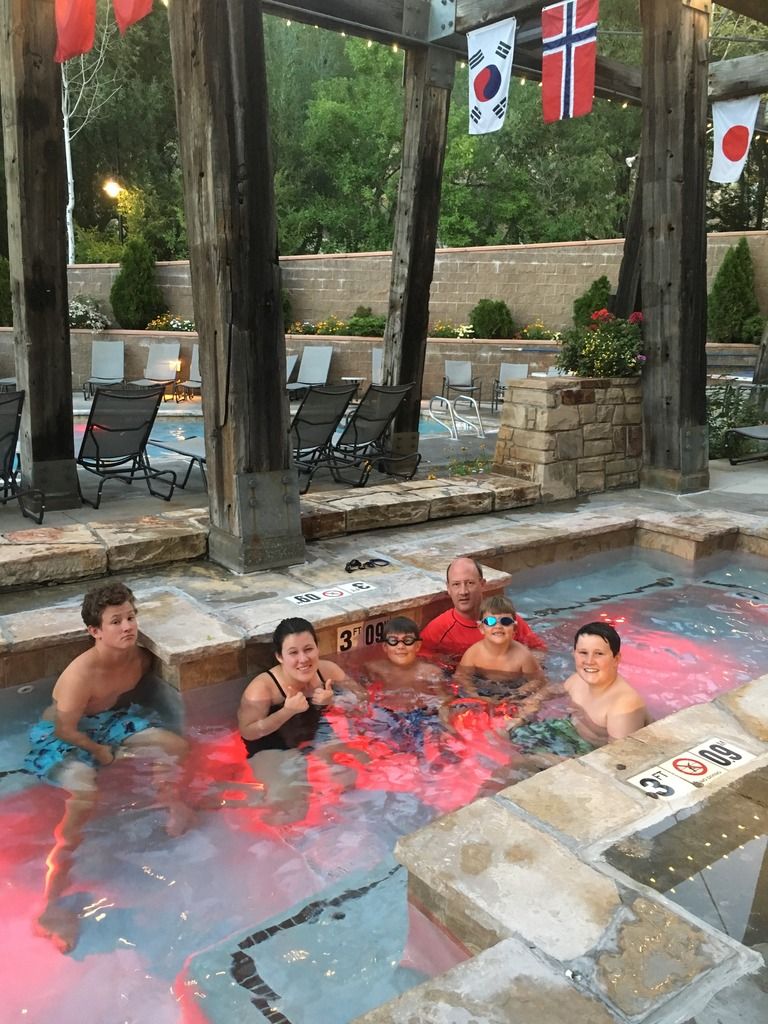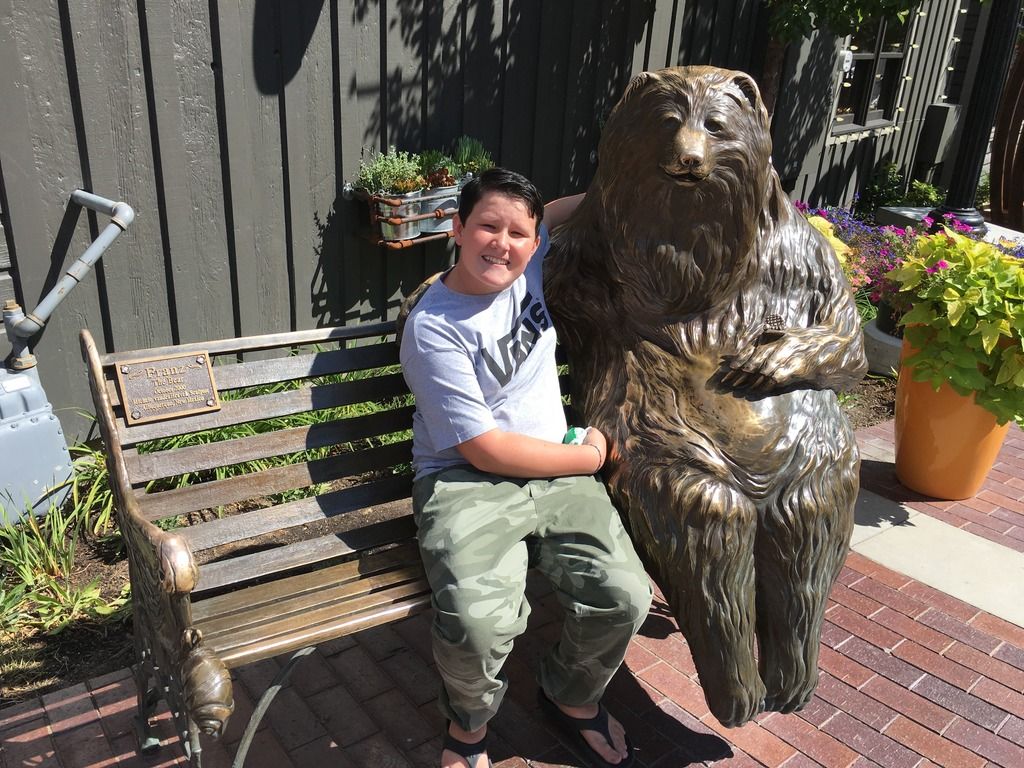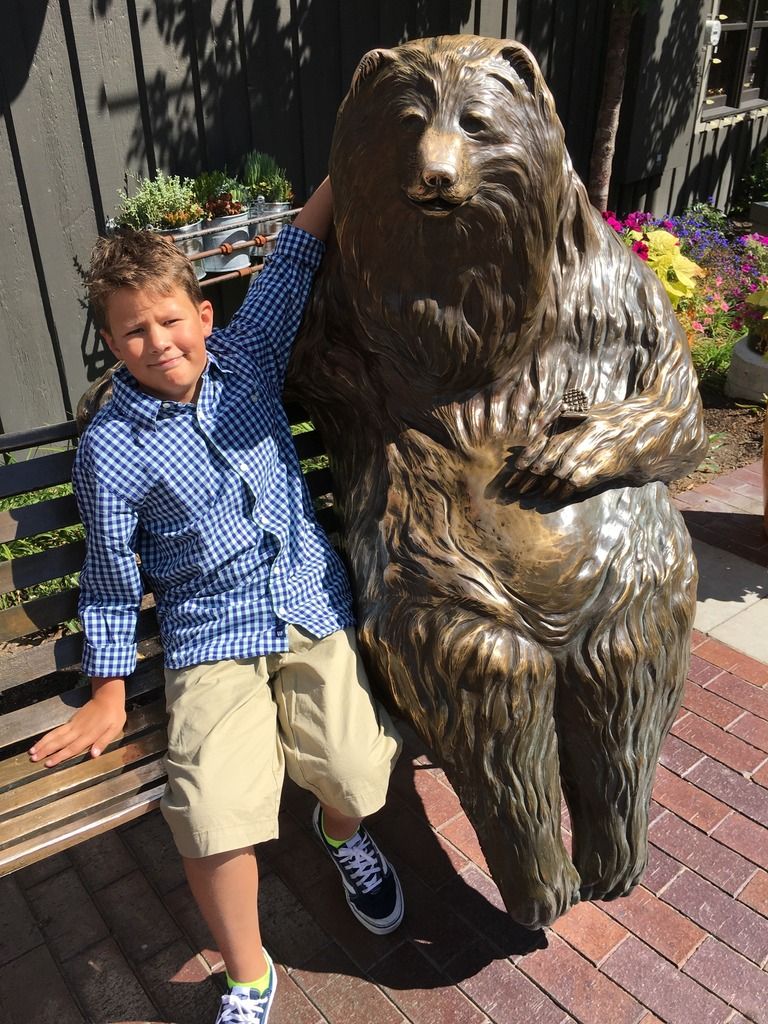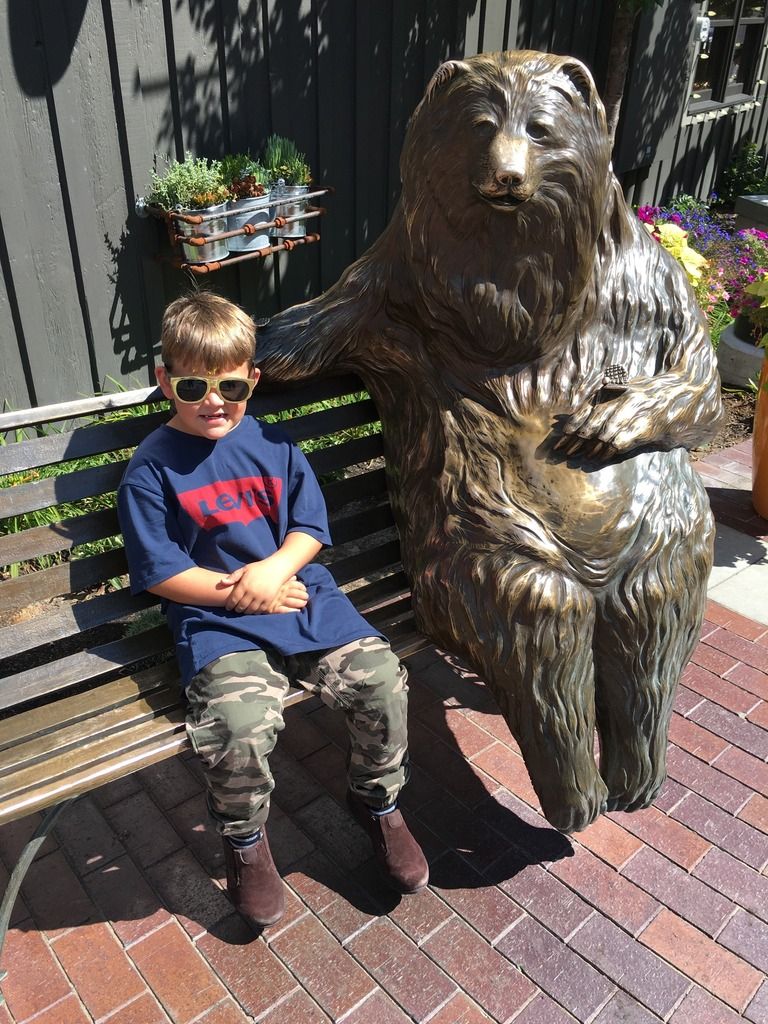 There was a man at the pool that had this beautiful bird. He was kind enough to let the boys take a picture with it.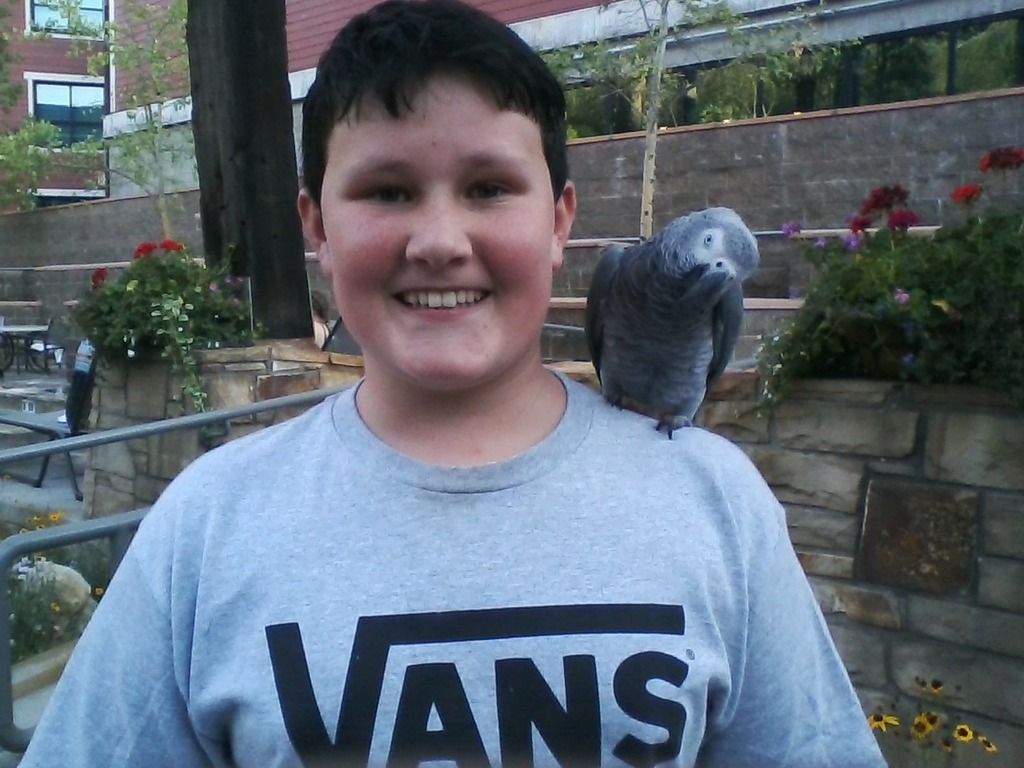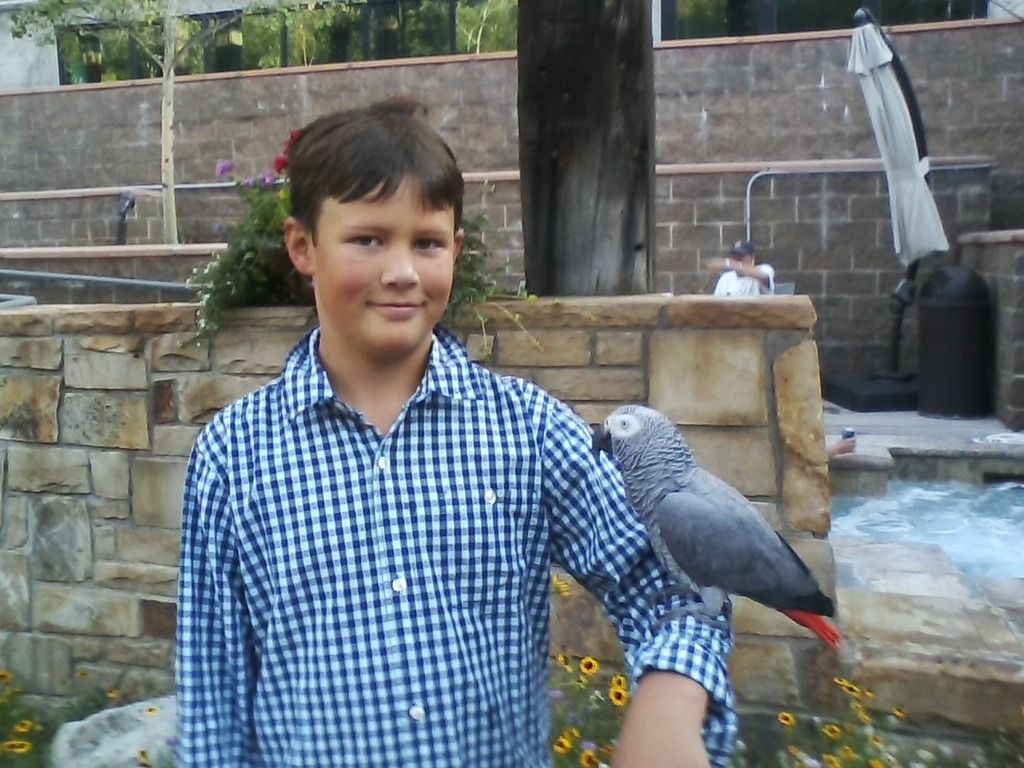 We all spent quite a bit of time in the actual town of Park City. We walked the streets looking at the amazing art and loved the fun homes.
Our hotel is the building on the left. We got up Sunday morning and drove to Salt Lake to go to church with our friends, the Merchants. President Monson is in their ward, so we were able to shake hands and attend sacrament meeting with the Prophet. VERY COOL!!!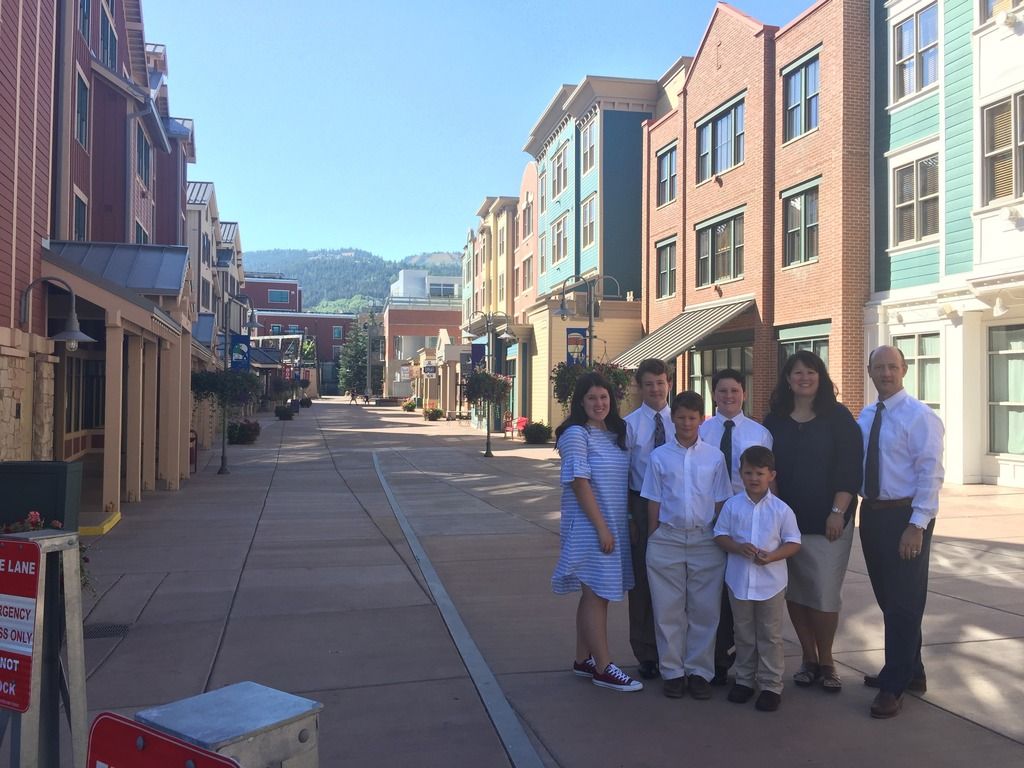 The day we got back from Park City, I talked to my mom and found out she was headed to the Oregon coast to visit my Auntie Nina who was having her 98th birthday. So three days later, the three youngest boys and I headed to Bend and then the next day to the coast. As you can see, the beach was gorgeous and we couldn't have asked for better weather. Can you believe the boys actually swam in the ocean. It was extra fun because Sophie came with us! We ate at Mo's which is my favorite place to eat clam chowder when visiting the coast.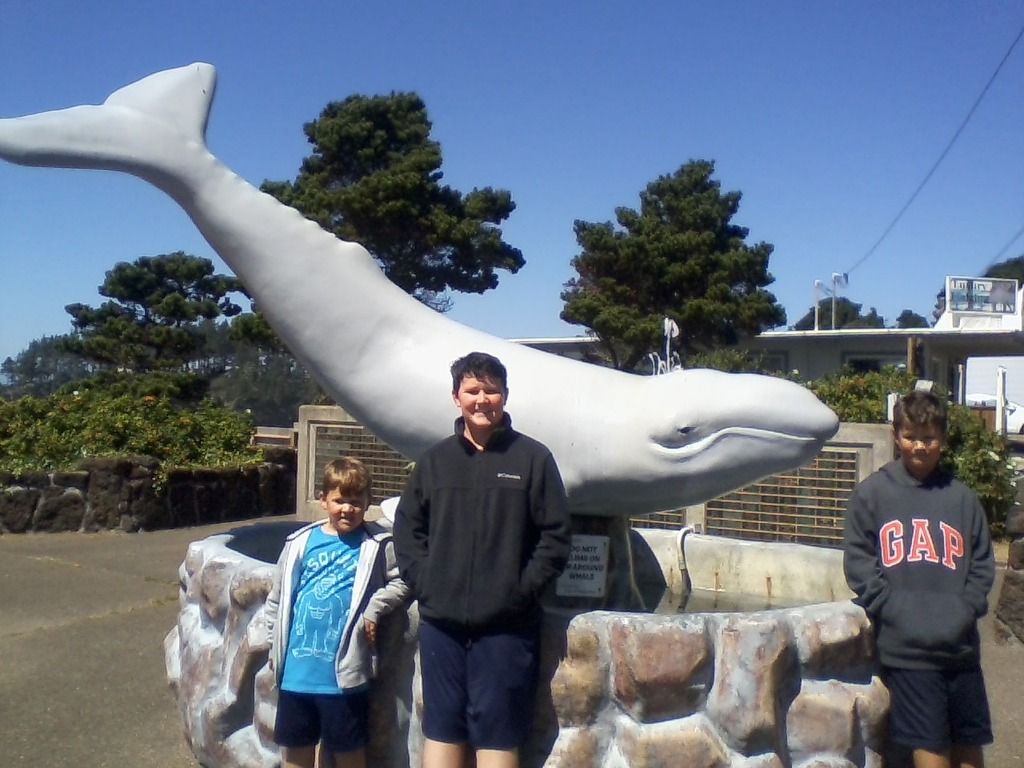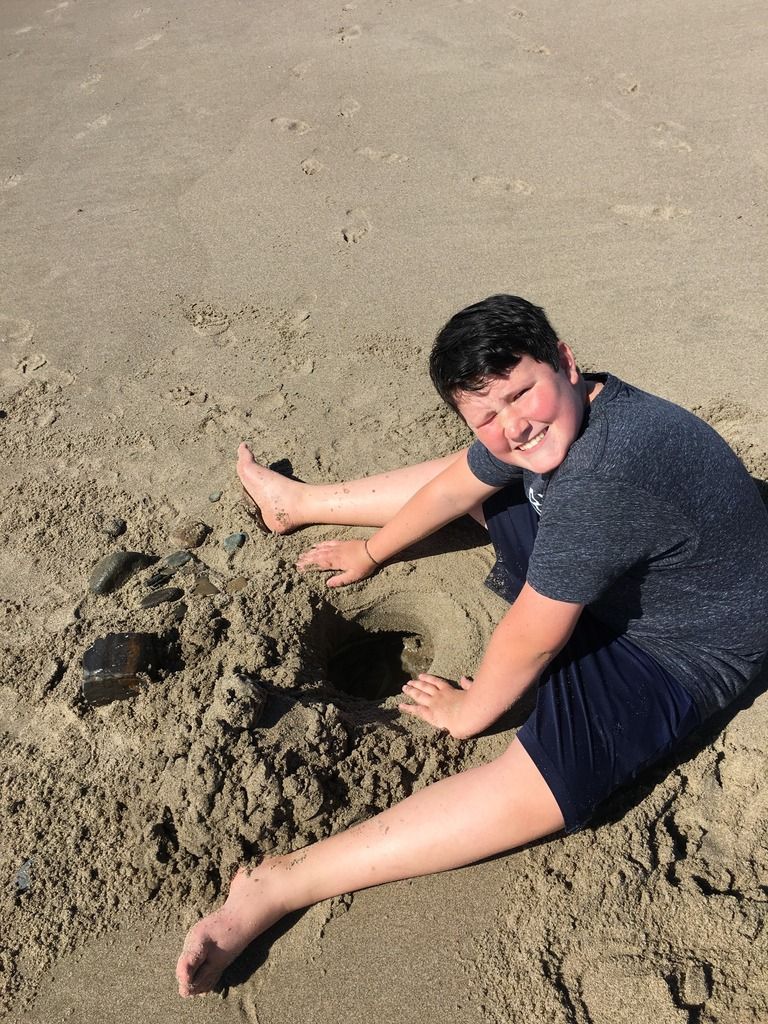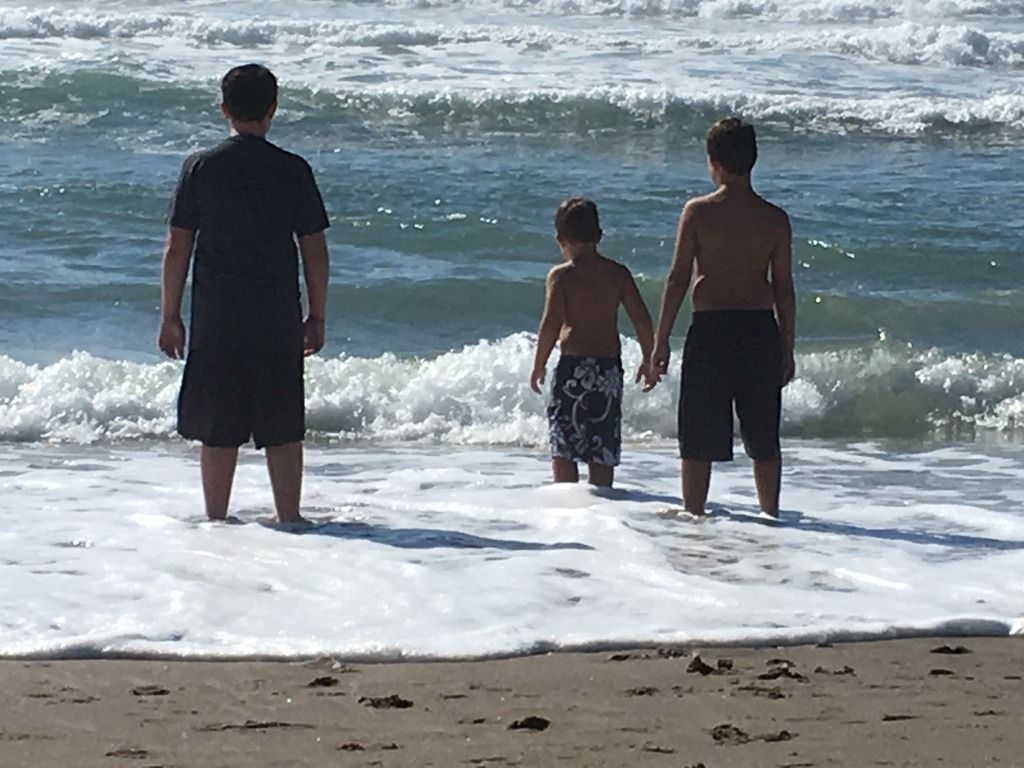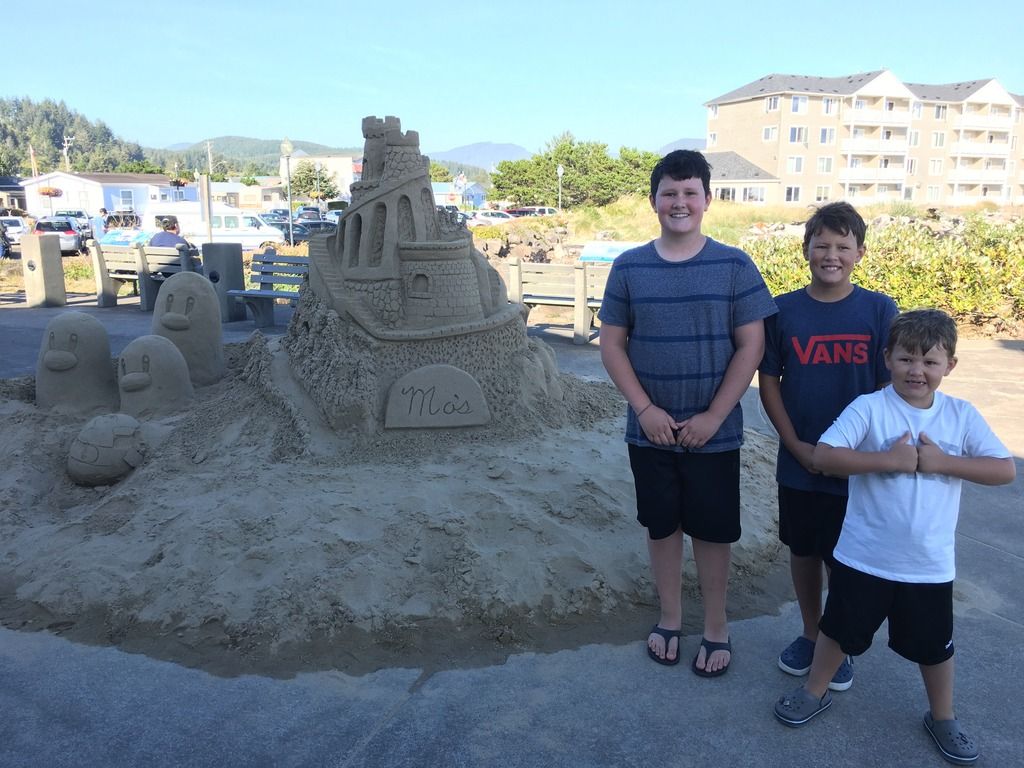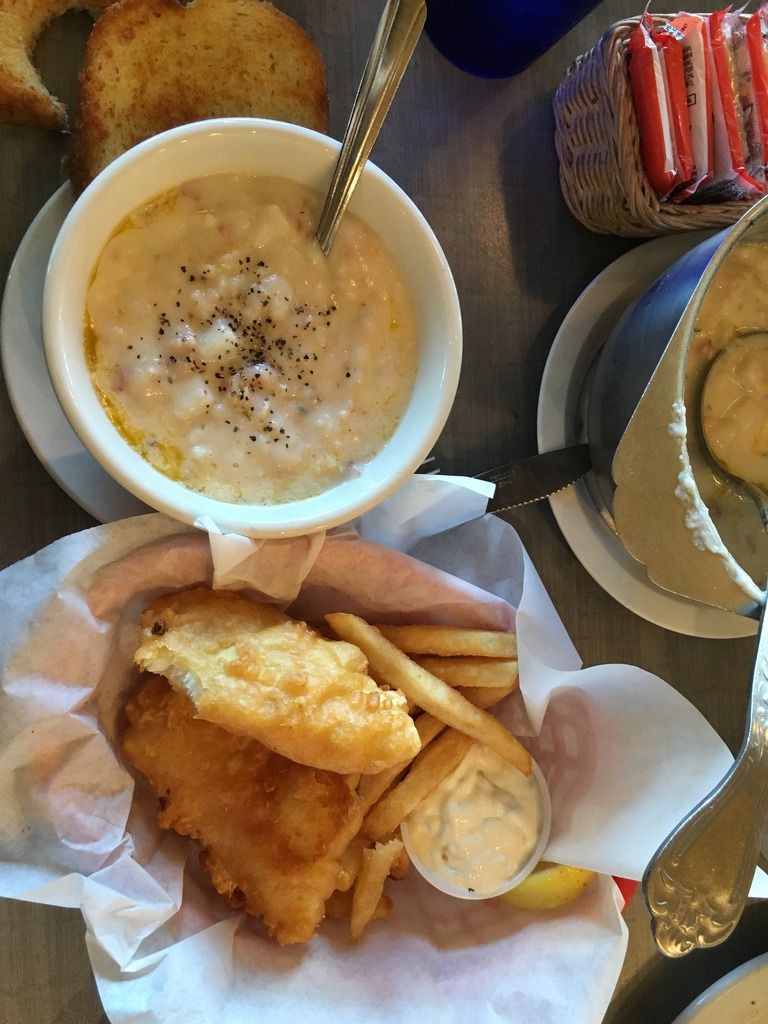 I was thrilled that we were able to visit my Auntie Nina and celebrate her birthday with her! Doesn't she look amazing for being 98!!! I would go and visit her a lot when I has young and also when I was going to school in Monmouth. She always welcomed me into her home and was the best cook!! It was so much fun to see her again!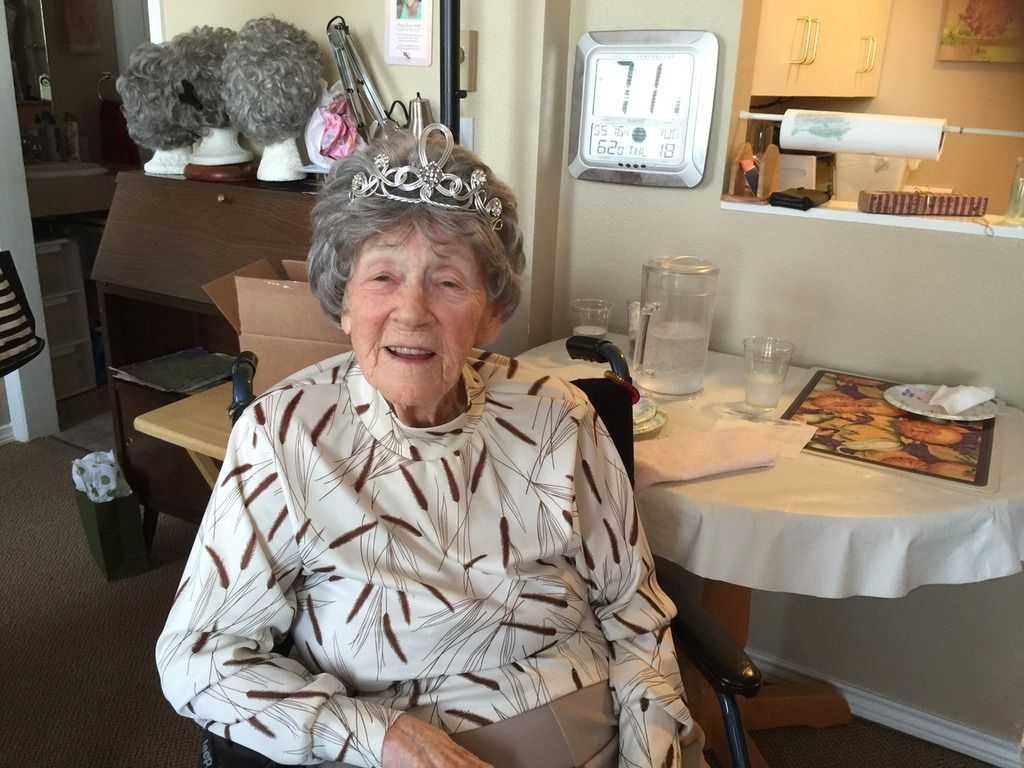 We stayed the night at our friend, Tammie's home in Newport. It was so kind of her to let us stay especially since she wasn't there. Levi loved sleeping with her sweet dogs.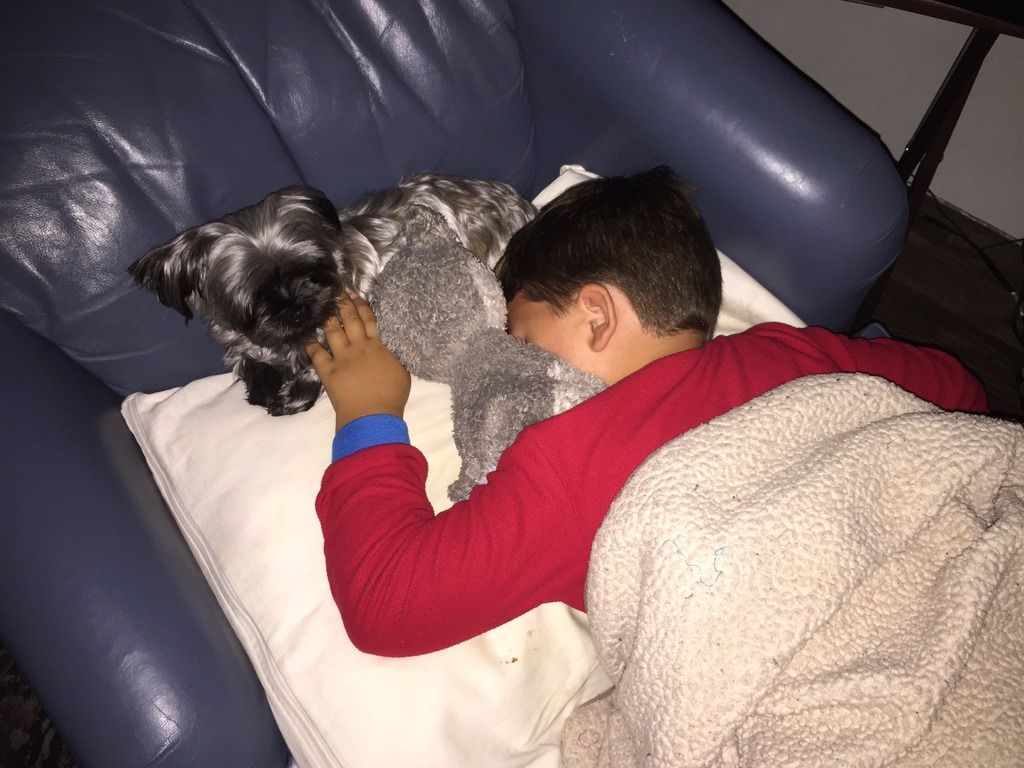 We spent the morning in Newport exploring and at the beach and then we checked out the
Oregon Coast Aquarium
.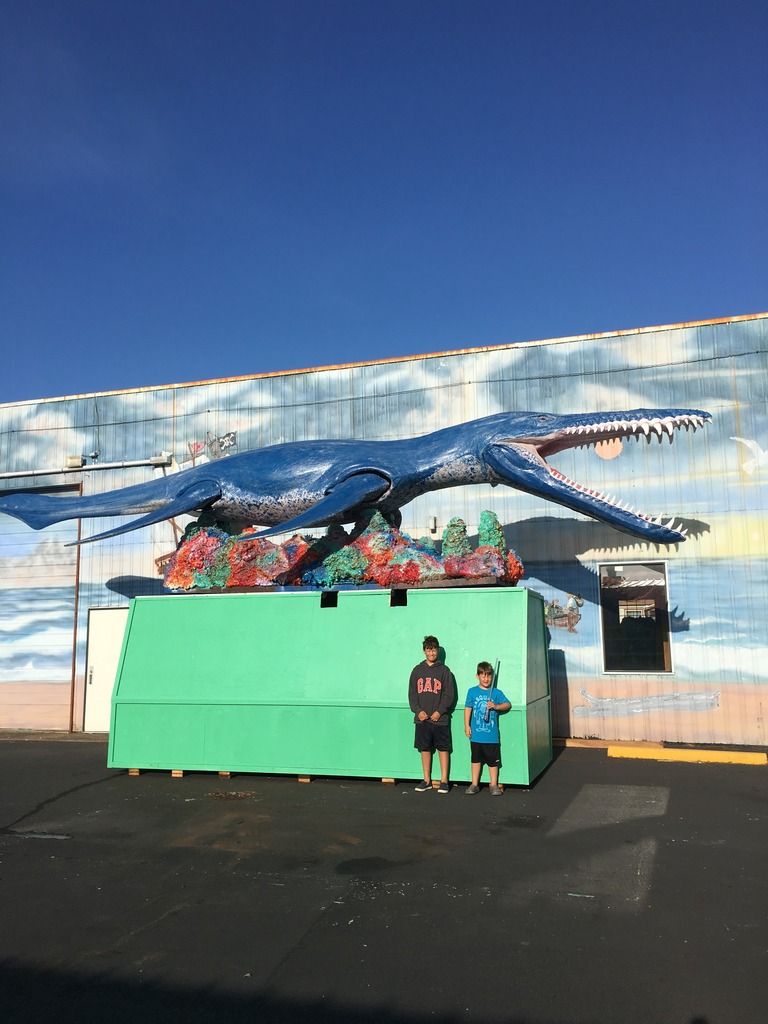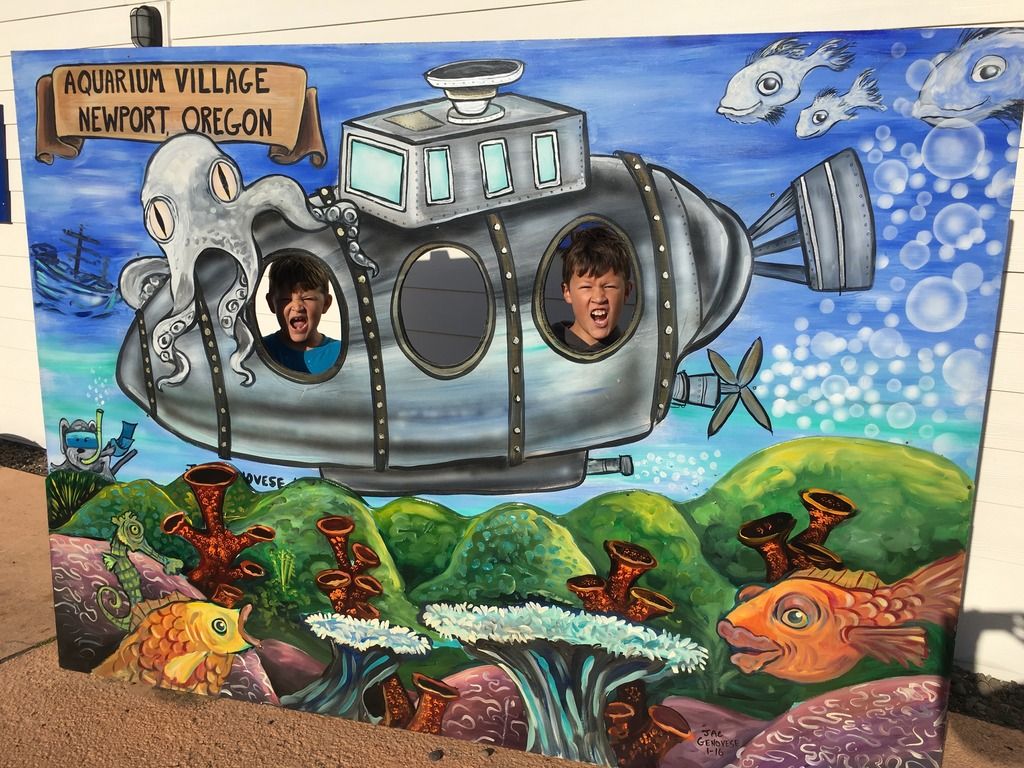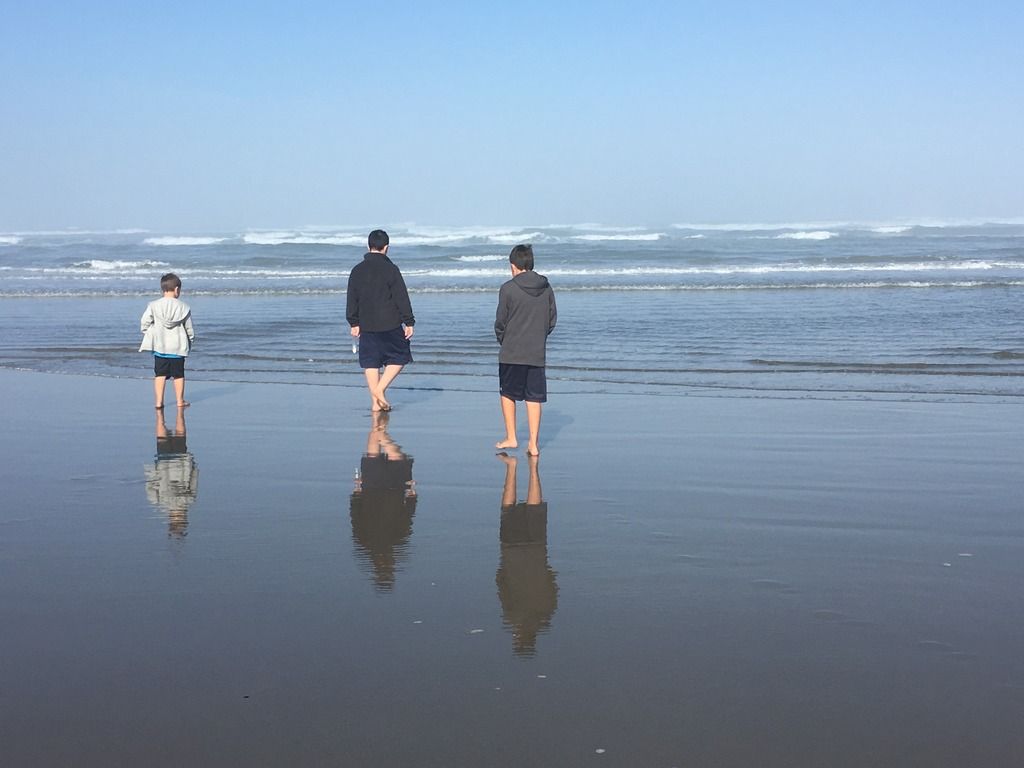 We stopped in Springfield to visit with my Grandma. She turned 96 in June and we hadn't seen her in a long time. It was wonderful for me to see my grandma. I feel that that was a huge reason why I needed to go to Oregon. She doesn't know who we are but I have so many amazing memories with her and she is a very special person in my life. She really liked Levi's new seal that he got at the aquarium and was hoping he would share it with her.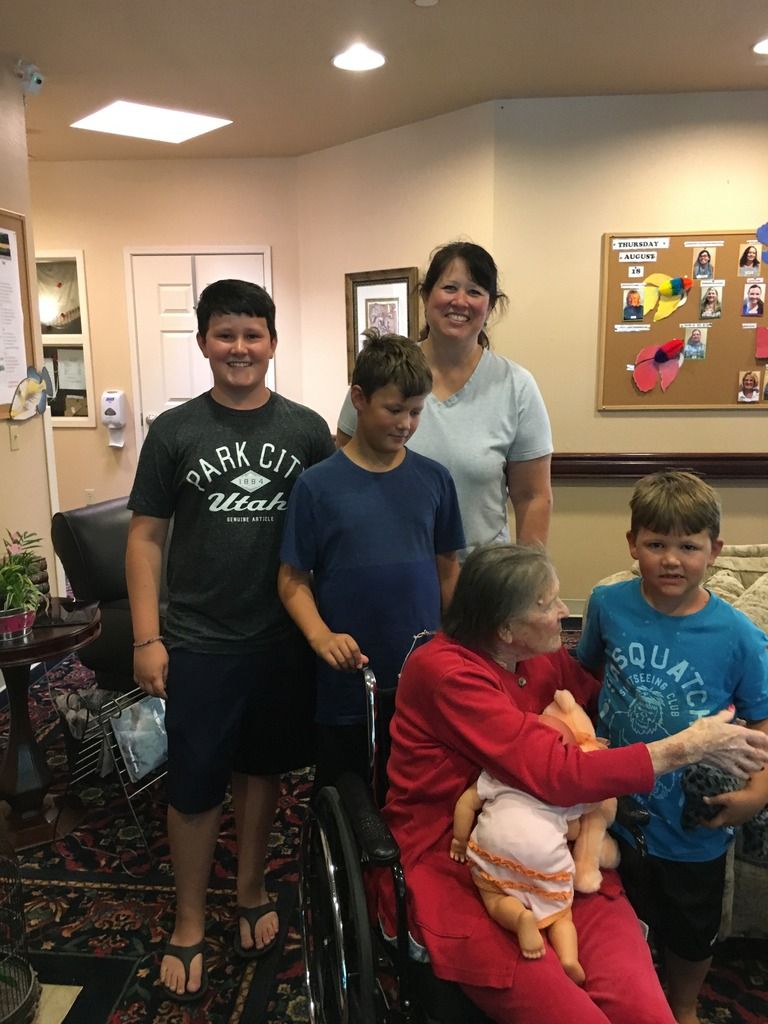 While the younger boys and I were in Oregon, Nathan and Andrew flew to Las Vegas to take in a couple of magic shows and do some shopping.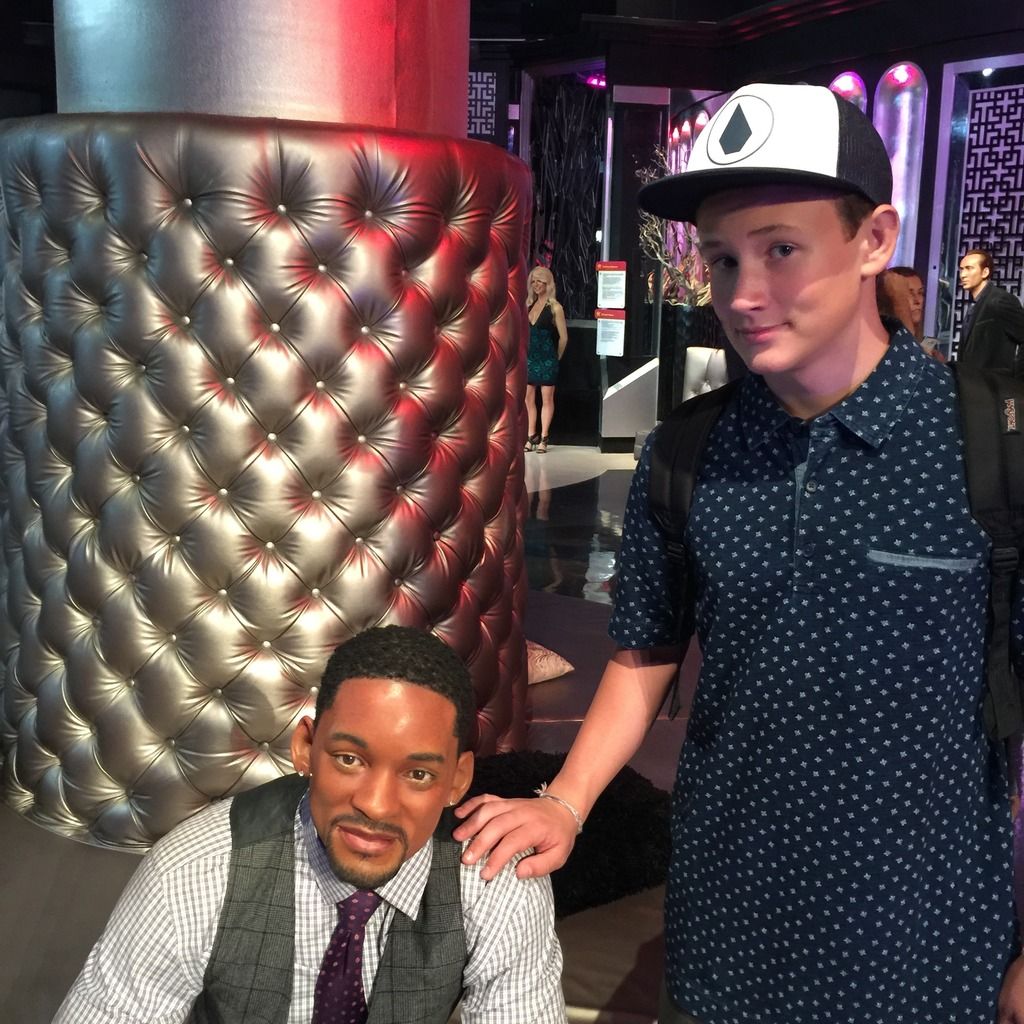 To celebrate our fabulous summer, we went to
Wahooz
the day before school started and had SO much fun!!! Everyone played miniature golf, laser tag, played all the arcade games, drove the go-carts, bumper boats and lazer maze challenge.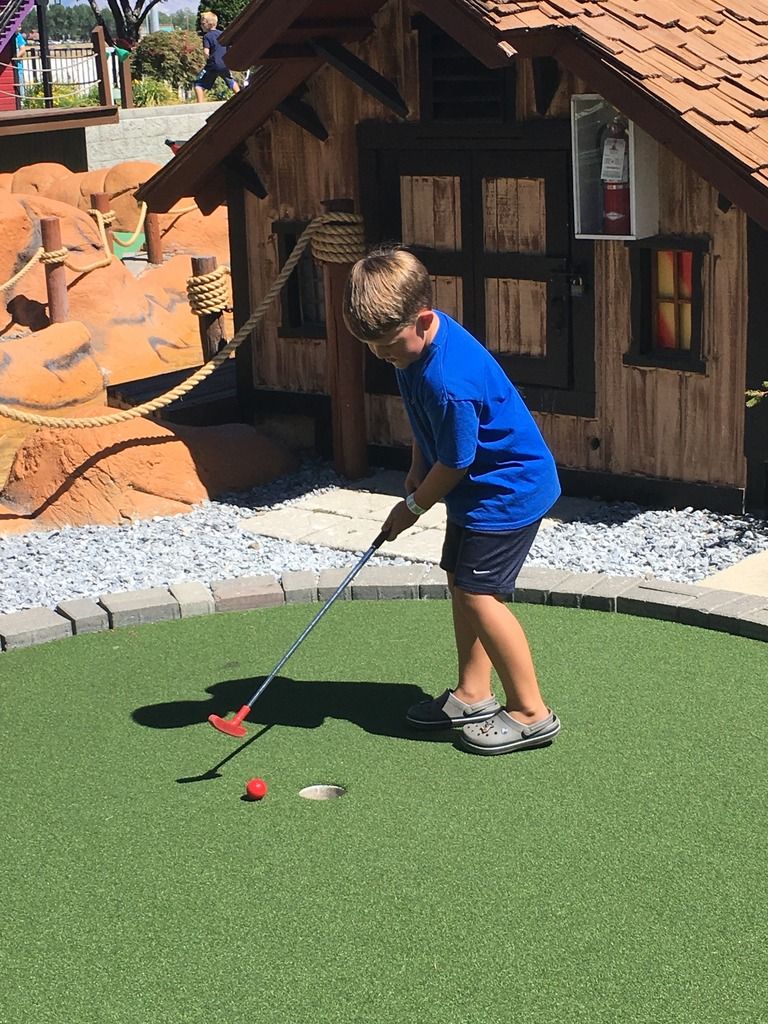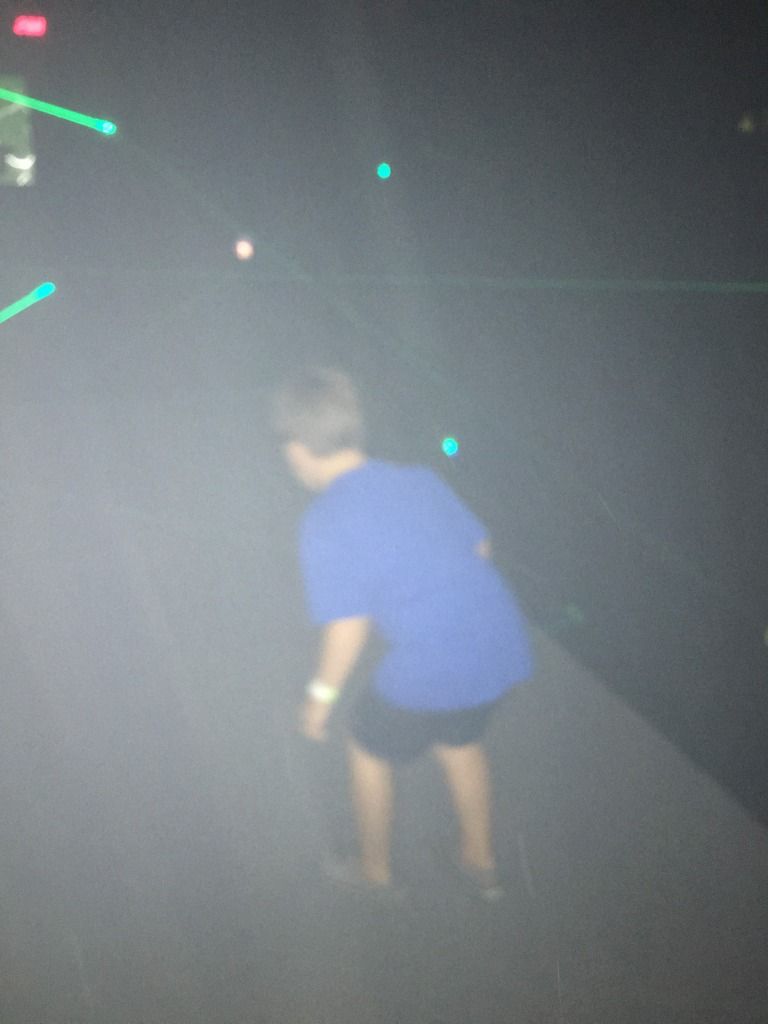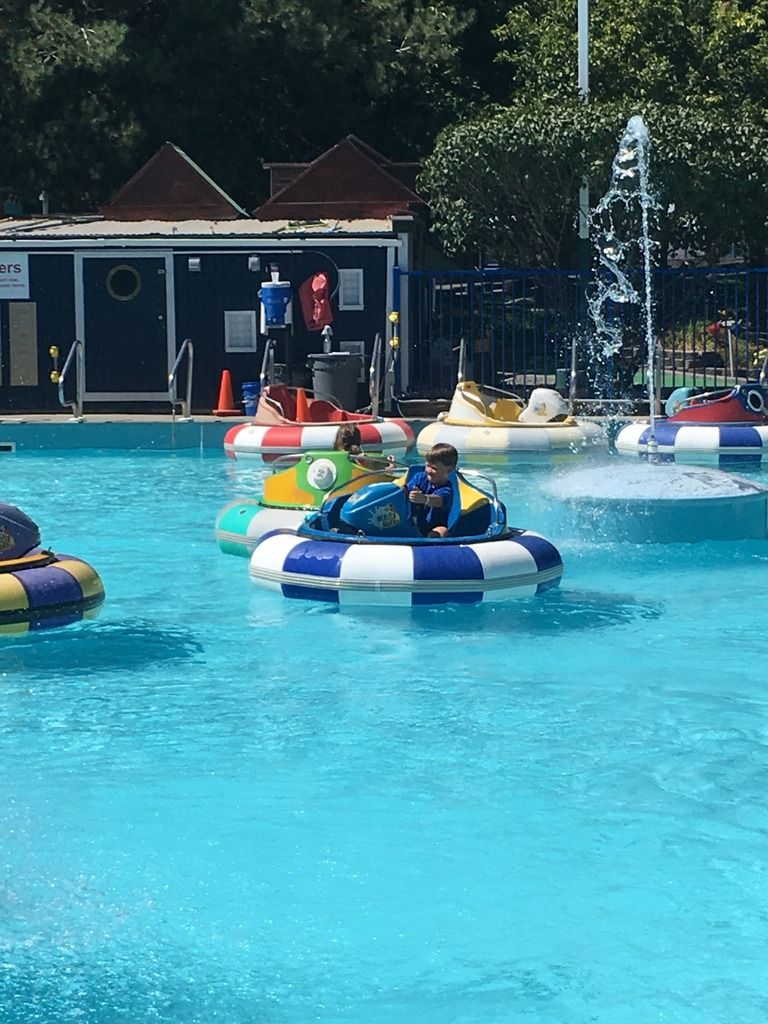 Levi got dip'in dots.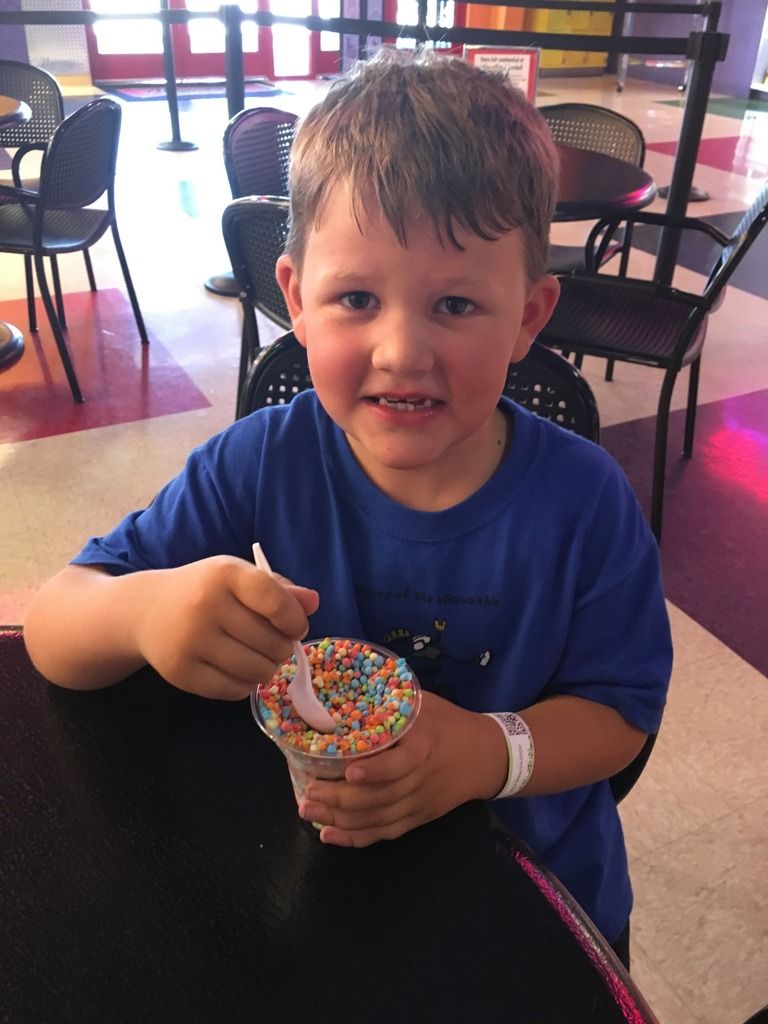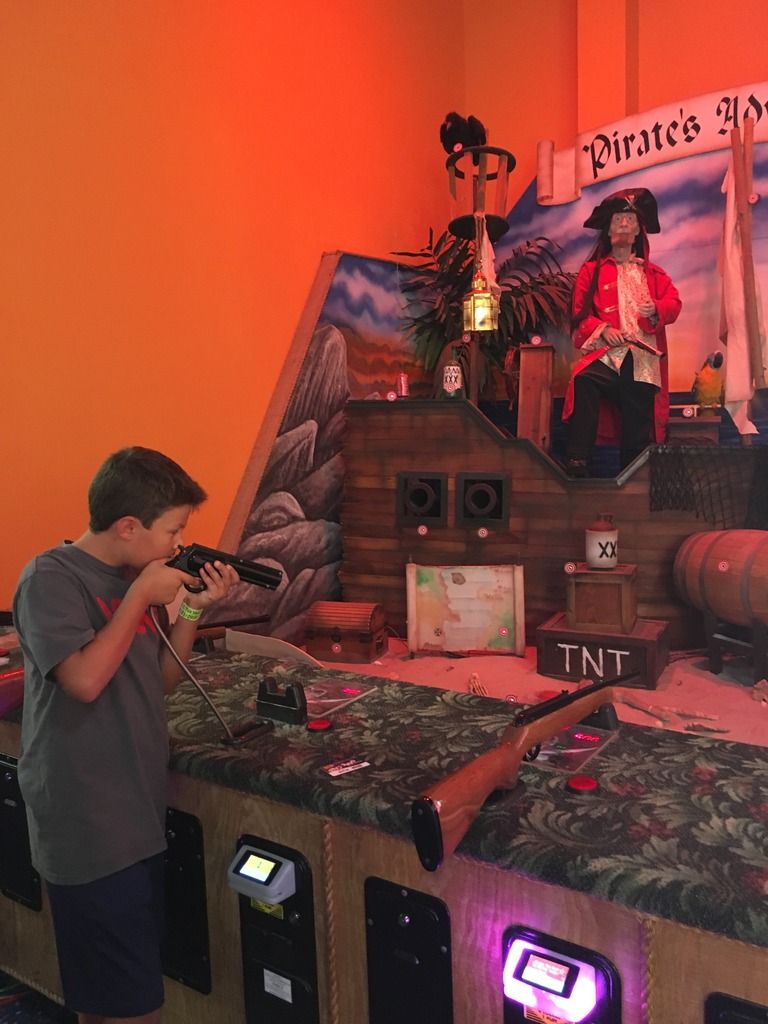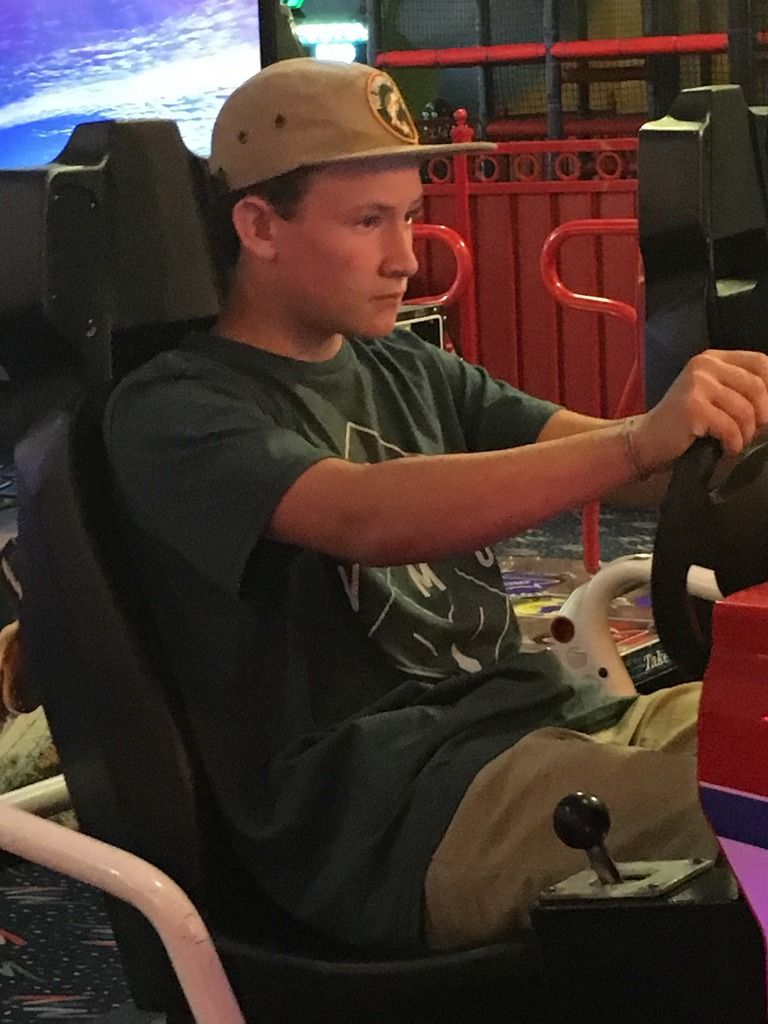 We had our annual back-to-school dinner.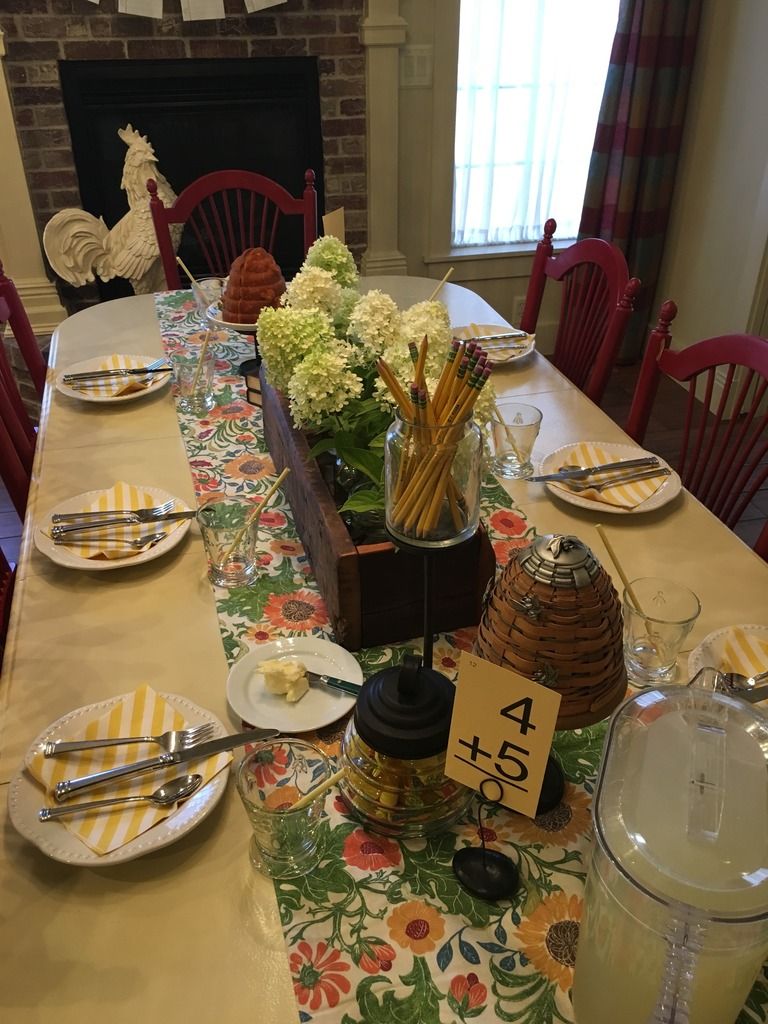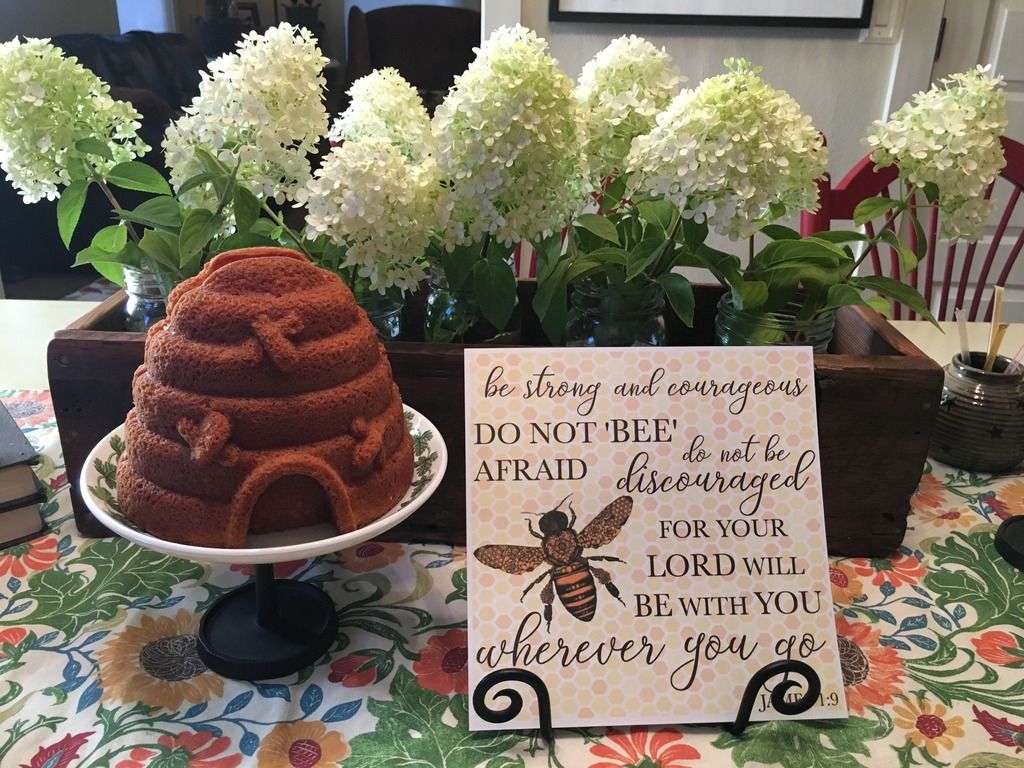 The first day of school happened whether I wanted it to or not. Everyone seemed ready to see friends and get back onto a regular schedule. With everyone starting at different times, we didn't get a picture of everyone together this year.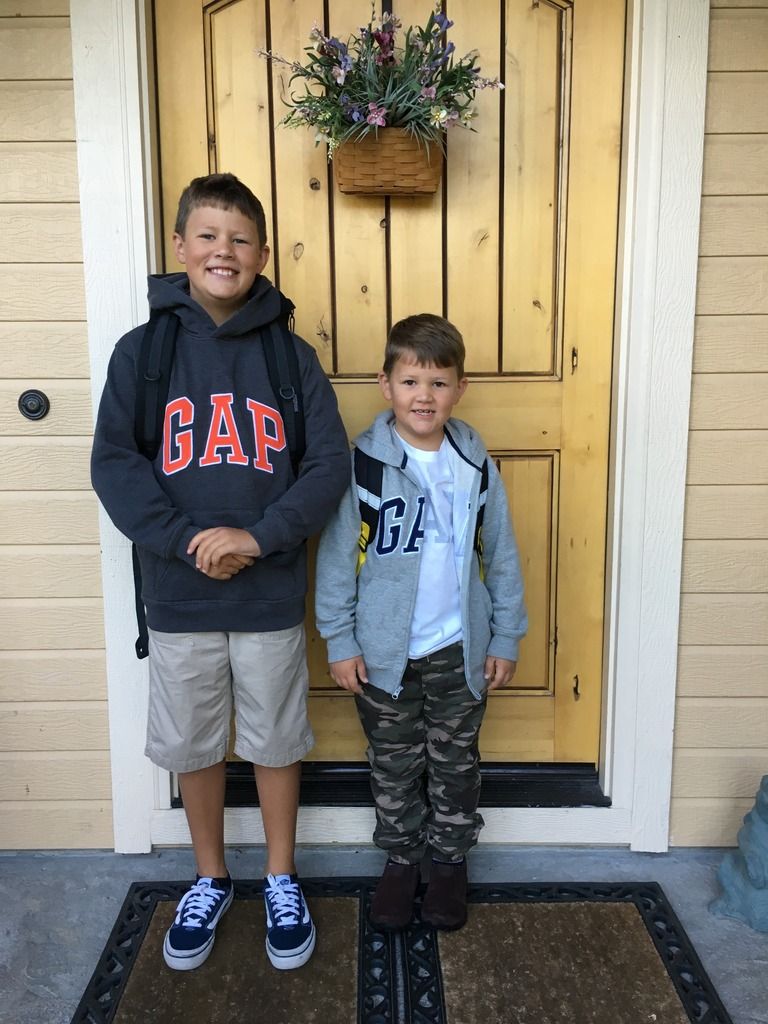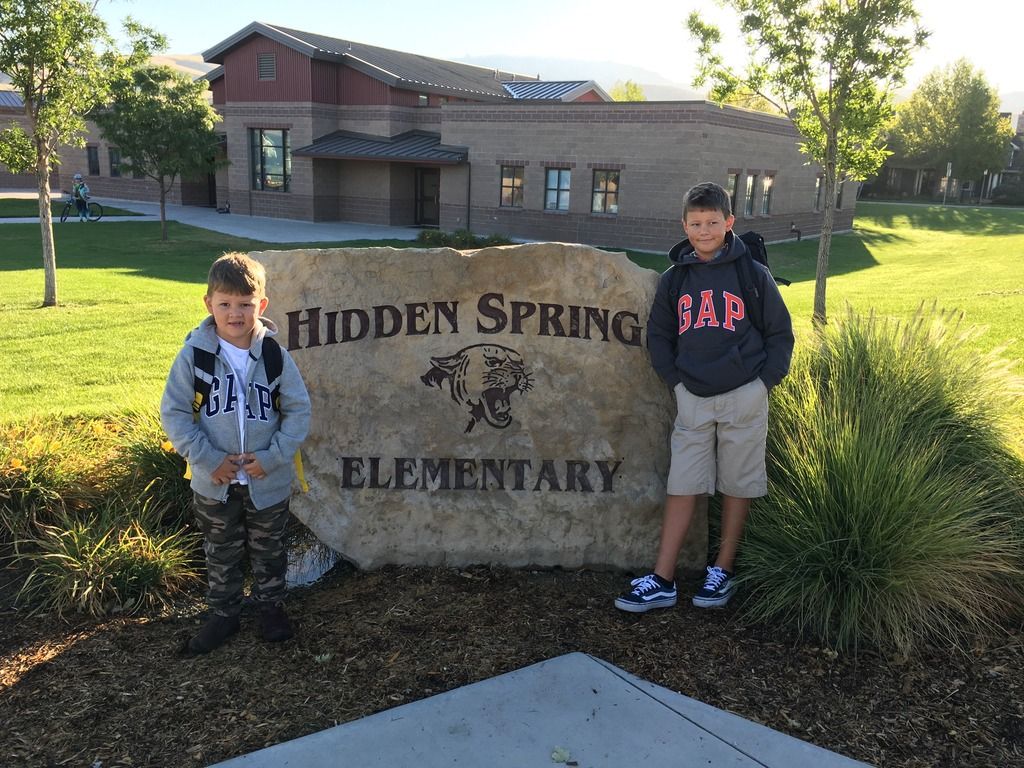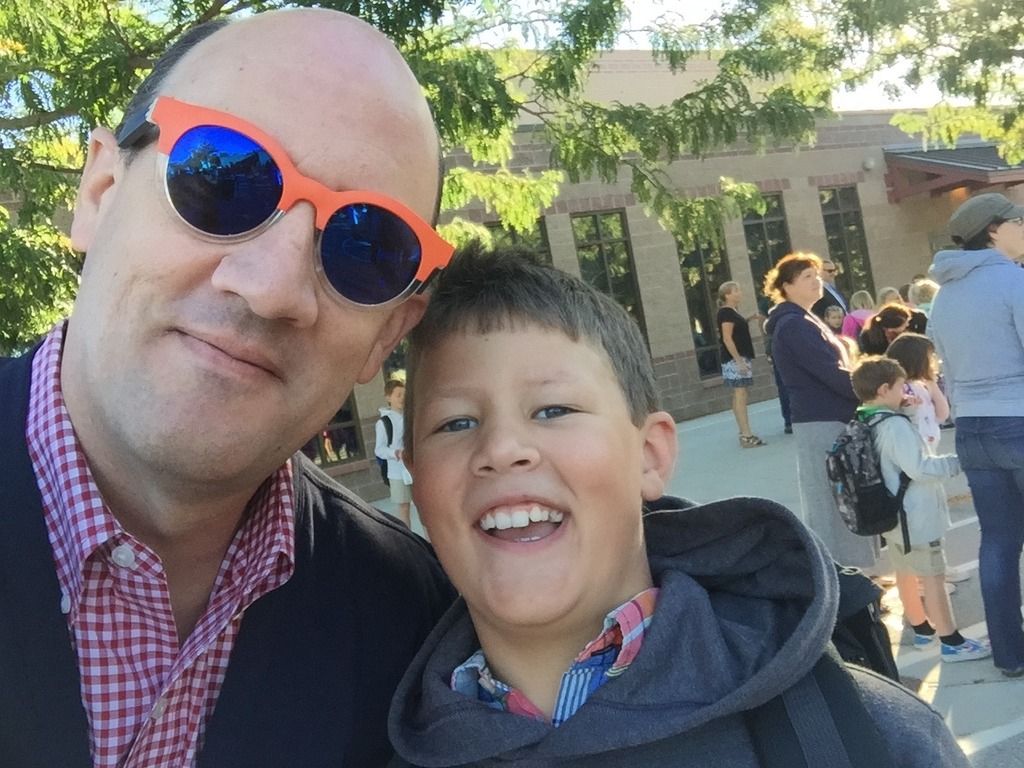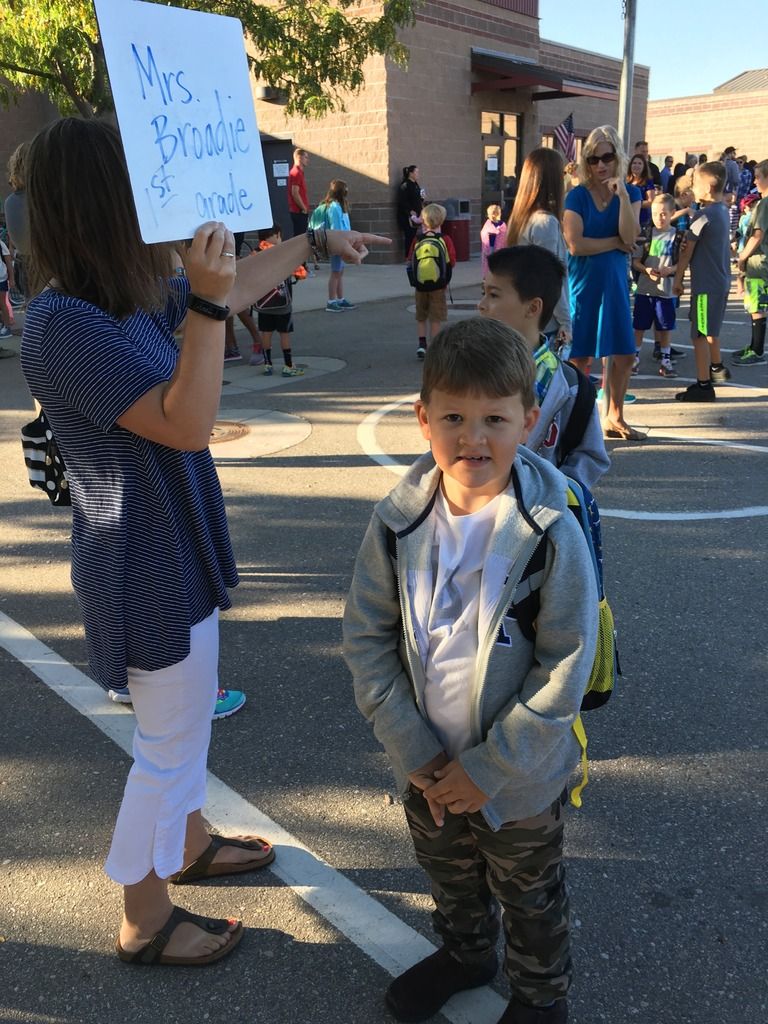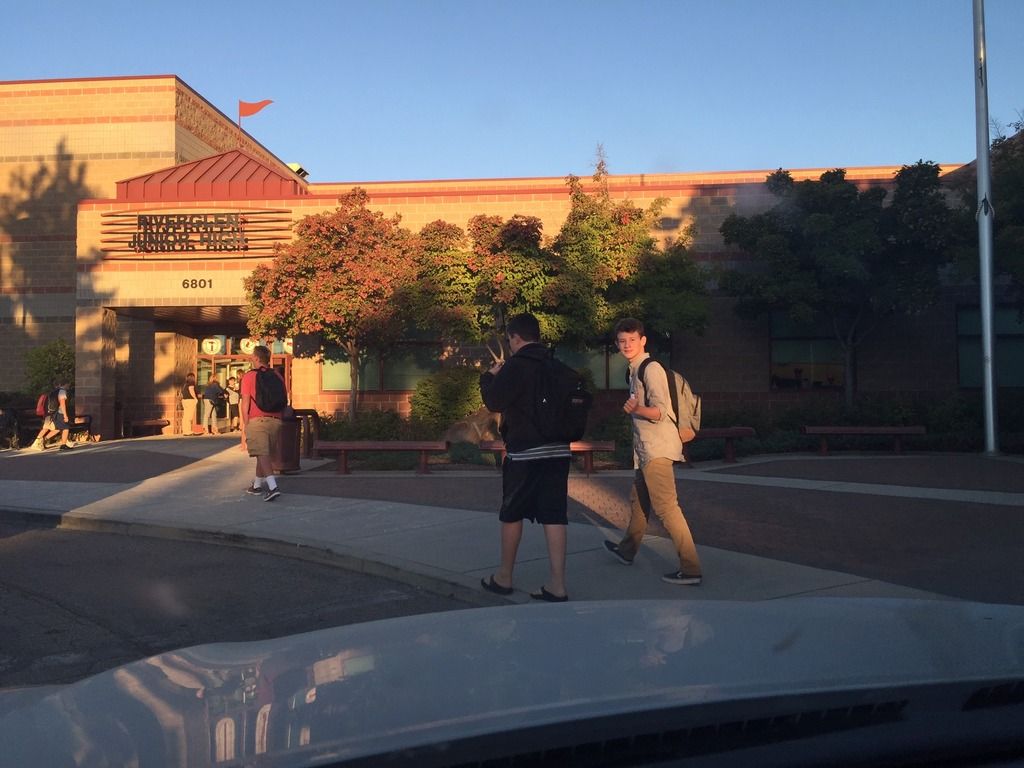 We did a little back-to-school shopping after I picked up the junior High boys.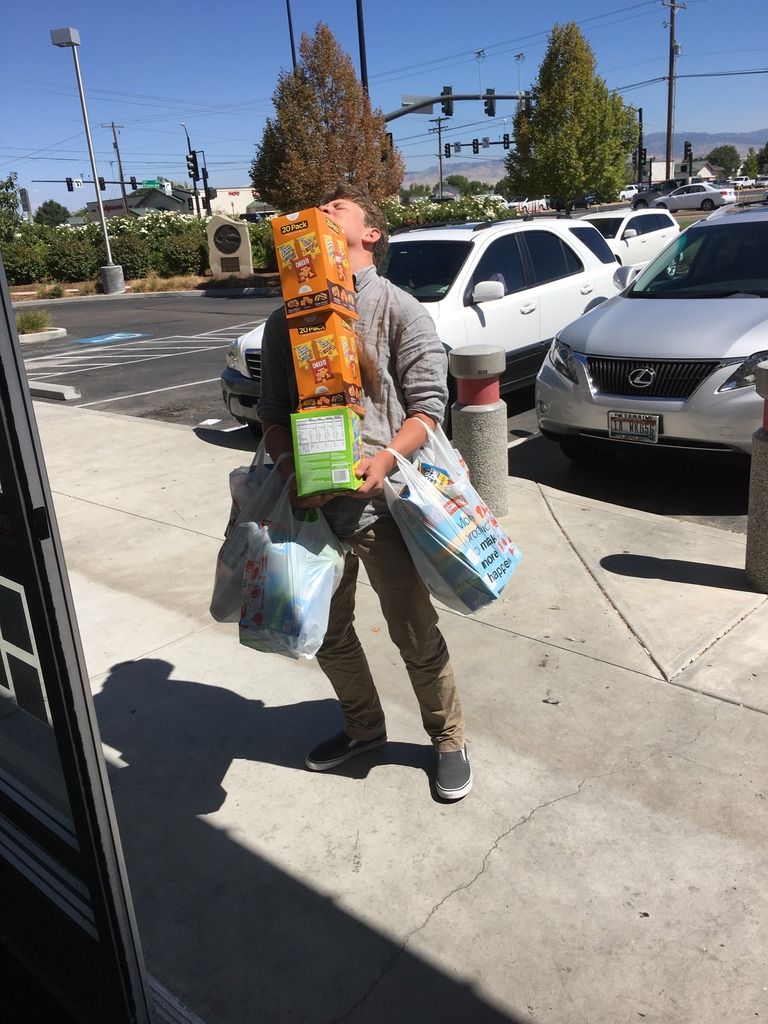 Sarah drove herself and was very pleased about it!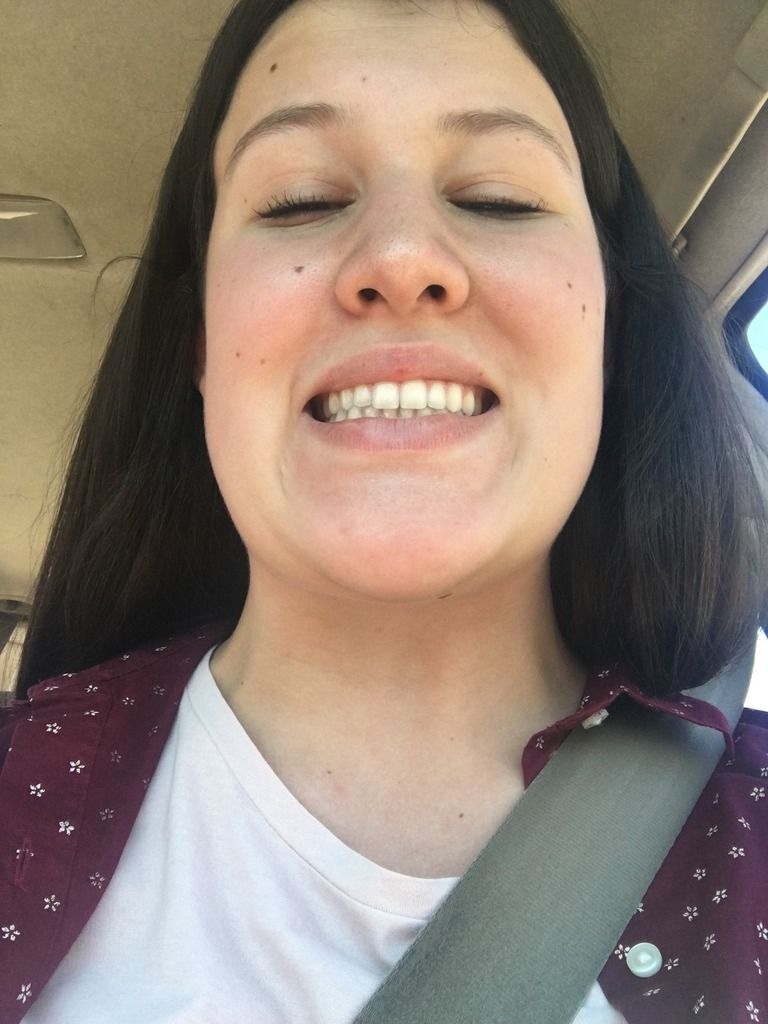 Yahoo to another amazing summer and to getting our kids to bed before midnight!!!!!