Levi had a birthday! He was super excited to turn five this year and told everyone for days before. He wanted donut holes and yogurt for breakfast. He opened presents and got money from Nonnie, cousins and Grandparents, a scooby doo game from Spencer, color book from Sarah, a book and stuffed dog from Benjamin, another book and Trap team guy from Andrew, more Trap Team guys and a mini trampoline from mom and dad.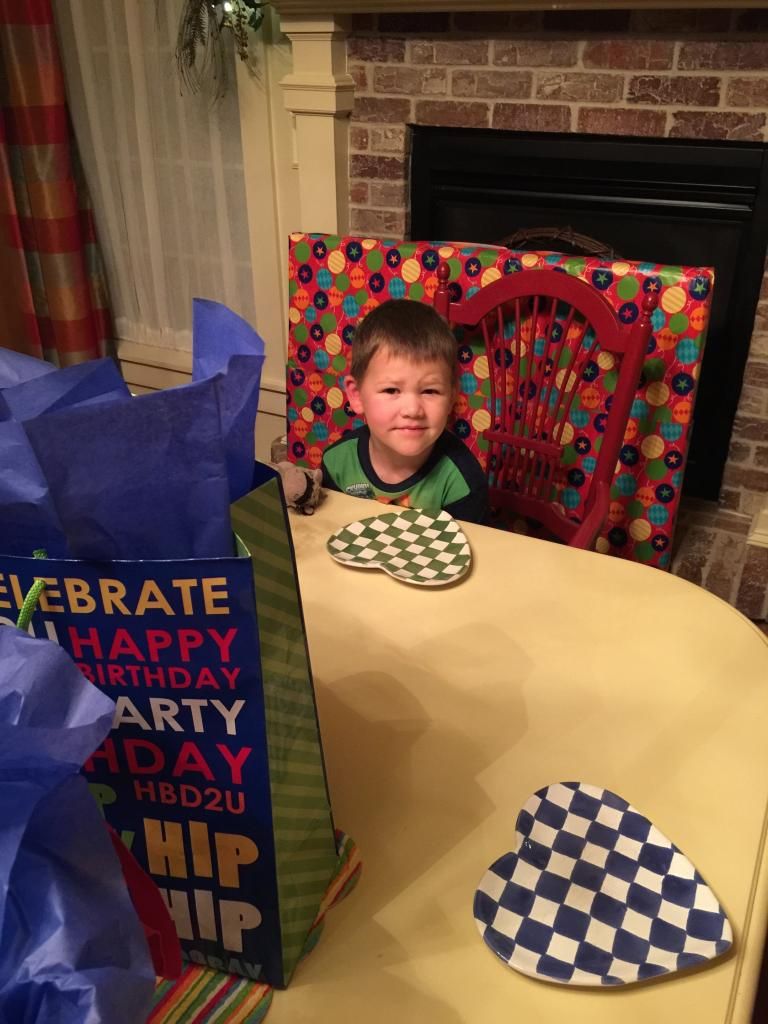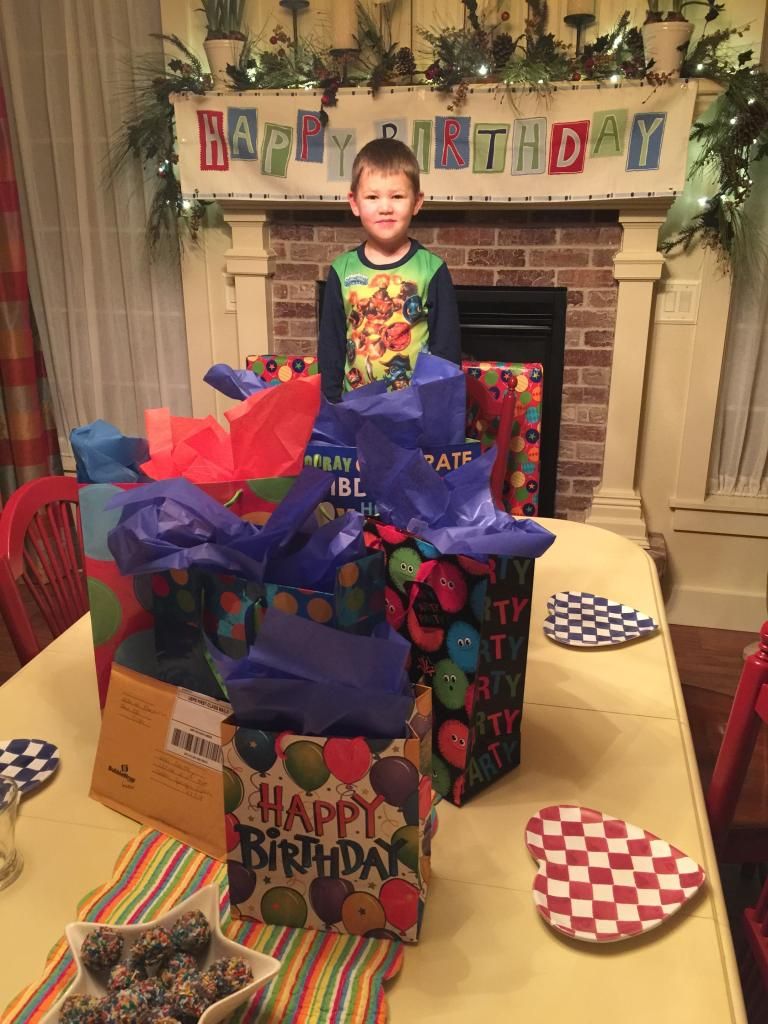 We needed to pick up his cupcakes (he wanted store-bought this year) so we headed to the store where he bought new Trap Team guys and a new shirt with his birthday money.
He invited some fun friends to go to
Jumptime
with him for his birthday and they had a SUPER fun time jumping into the foam pit and throwing balls at each other.
After getting lots of energy out, we headed home for lunch, opening gifts and eating cupcakes.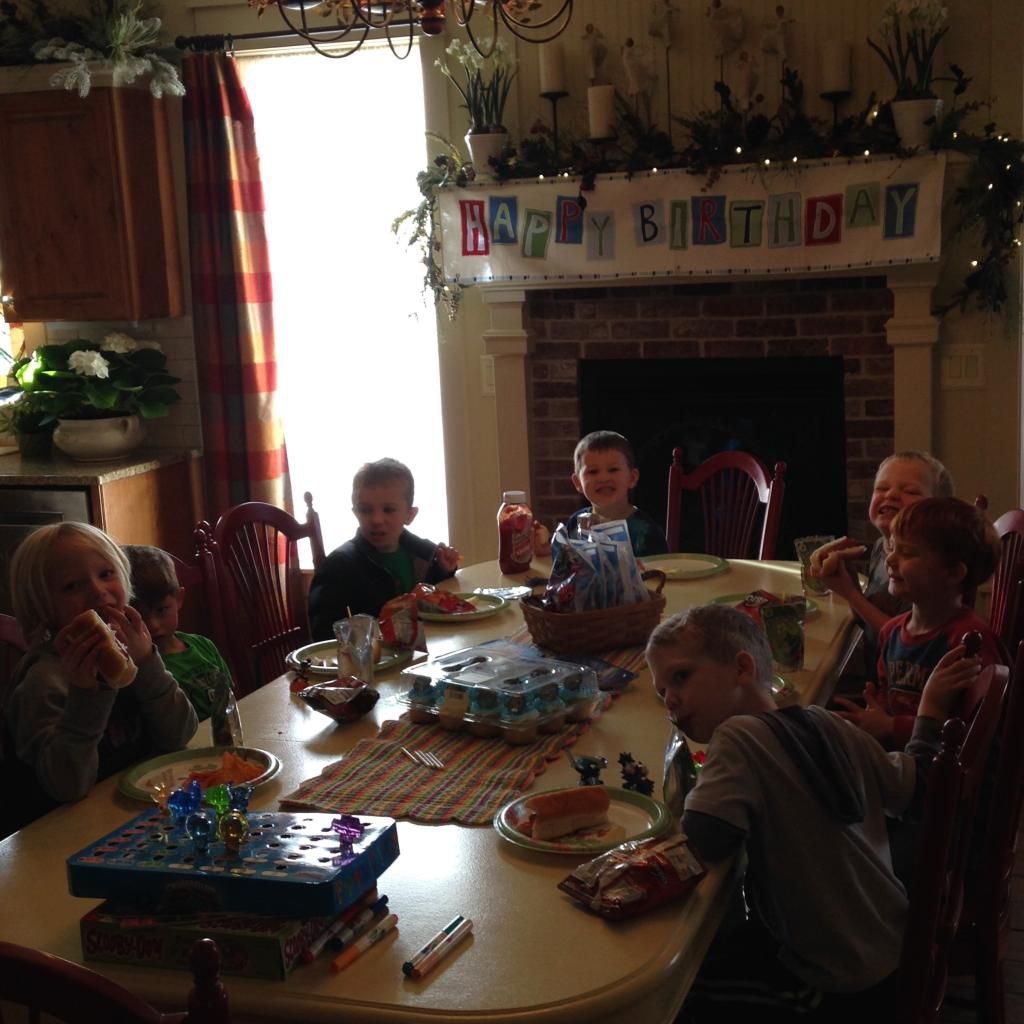 Levi got to celebrate his birthday with his friends at school the day before.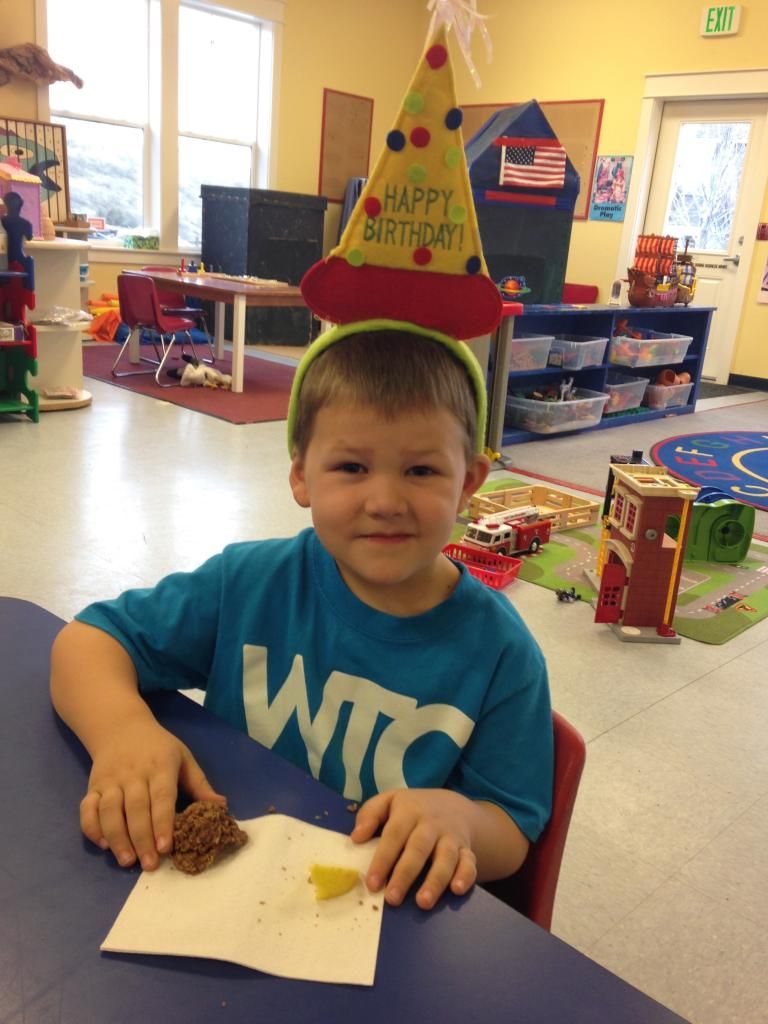 Five things about Levi....
1. He LOVES anything involved with Skylanders and Scooby Doo.
2. He loves to be in charge of the activity for our Family Home Evenings.
3. He enjoys preschool and all his friends there.
4. He's really good at riding his bike.
5. He loves for mom to read to him.
Happiest of Birthdays Levi!!! We love you!!