I can't believe that our youngest is SIX years old!!! Levi has been excited for his birthday for at least a month. He's been planning his party and letting everyone know what he wanted. He didn't even mind waking up super early so everyone could watch him open presents.
He got a Skylander quilt and Amiibo guys from mom and dad, money from grandmas and grandpa, Skylanders, pup patrol guys, books and pajamas from his sister and brothers.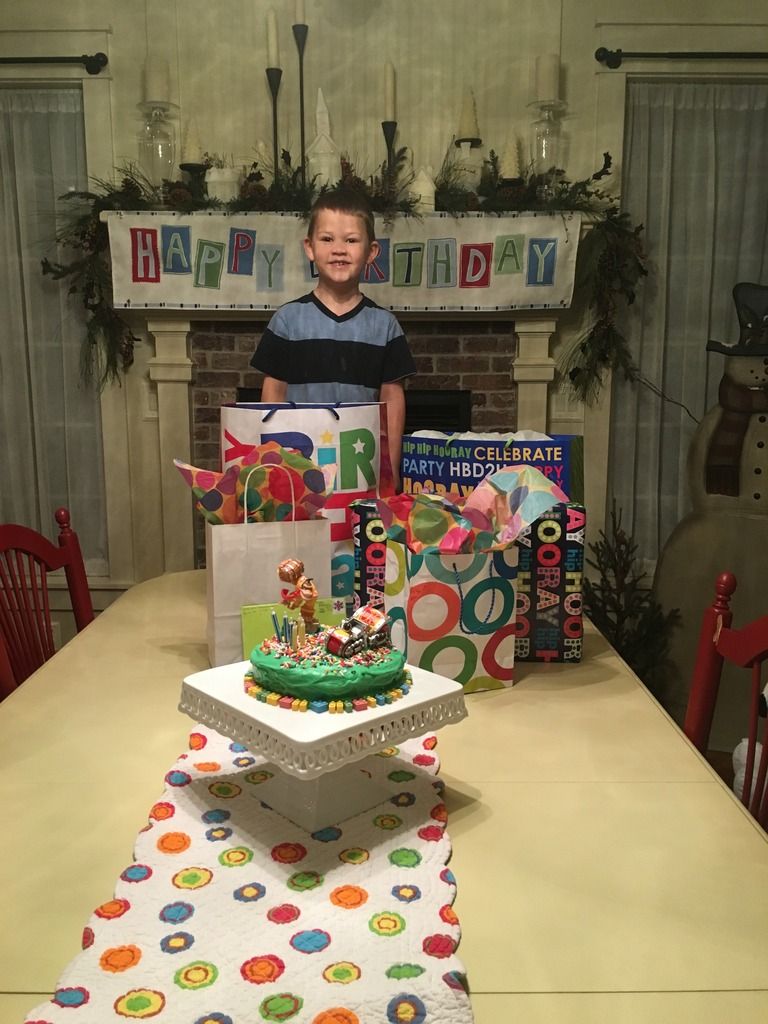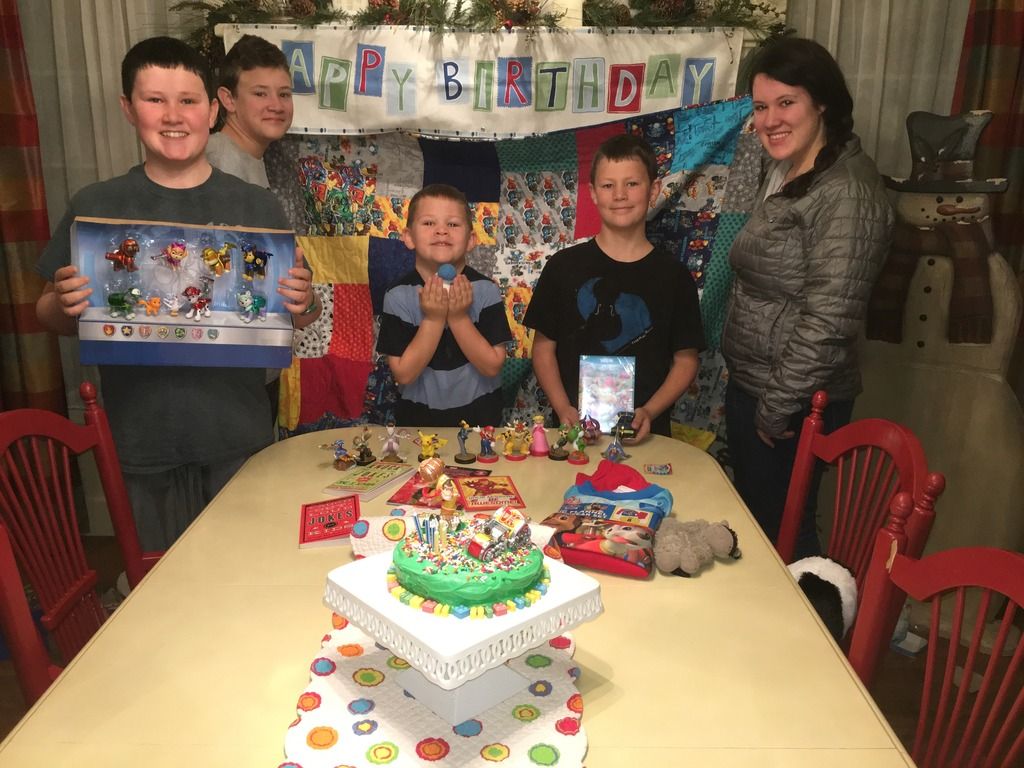 He invited a few of his friends for a birthday party at Jumptime. The boys had a great time jumping and then had cupcakes and opened presents at our house.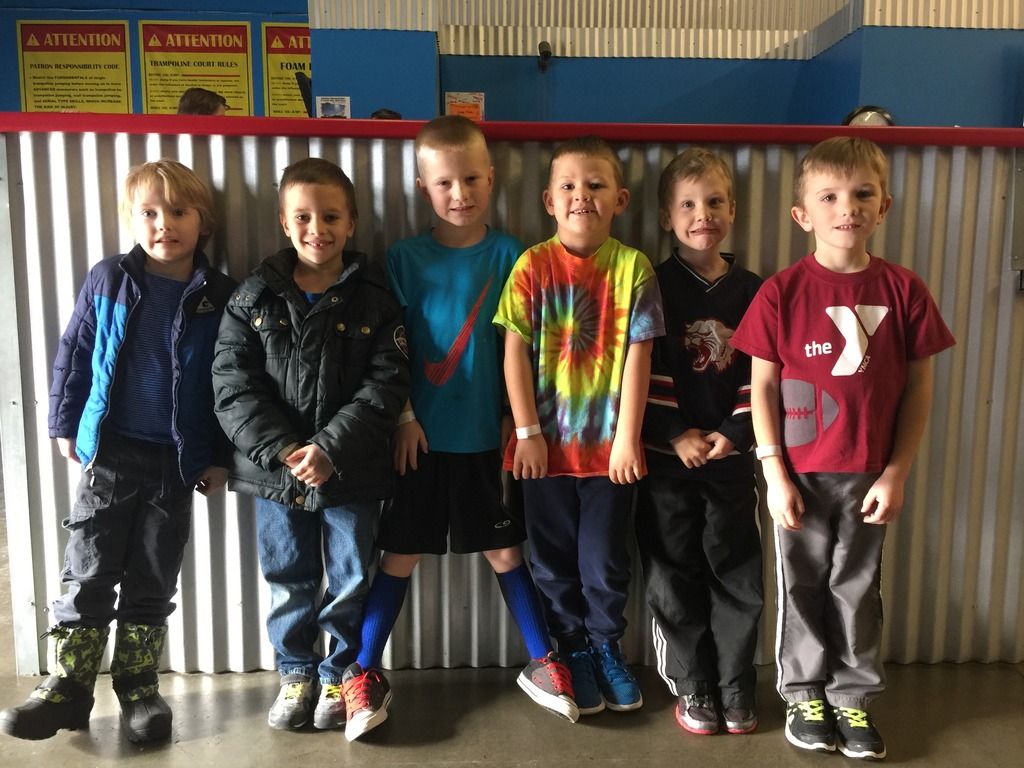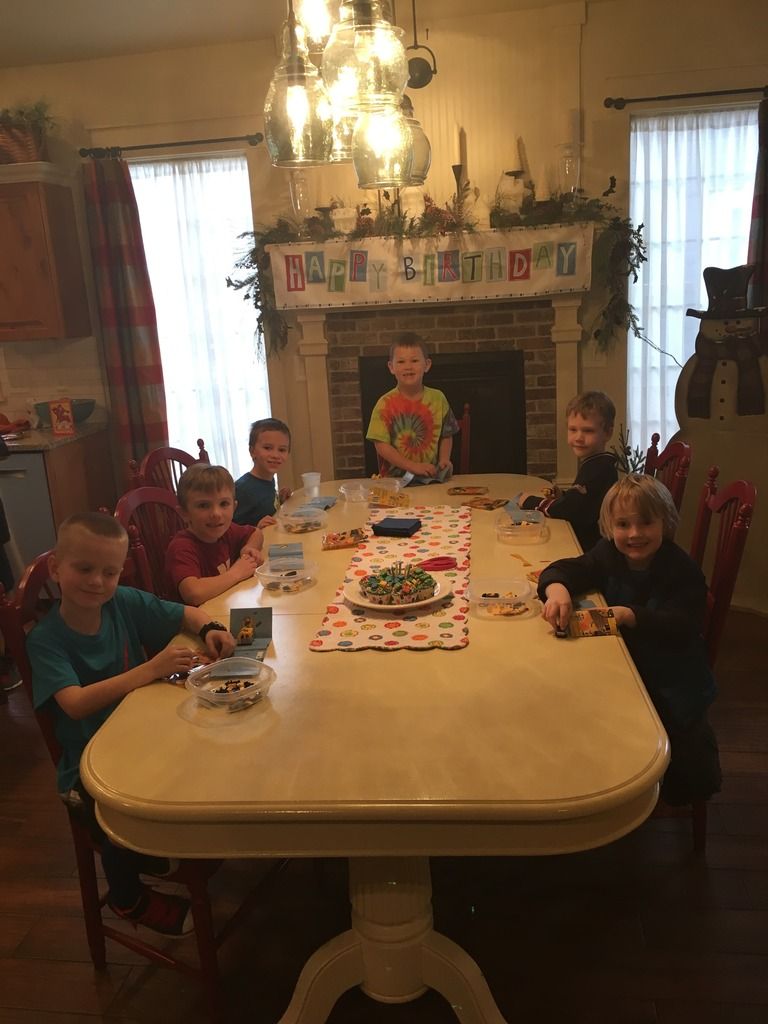 Levi loved his cake!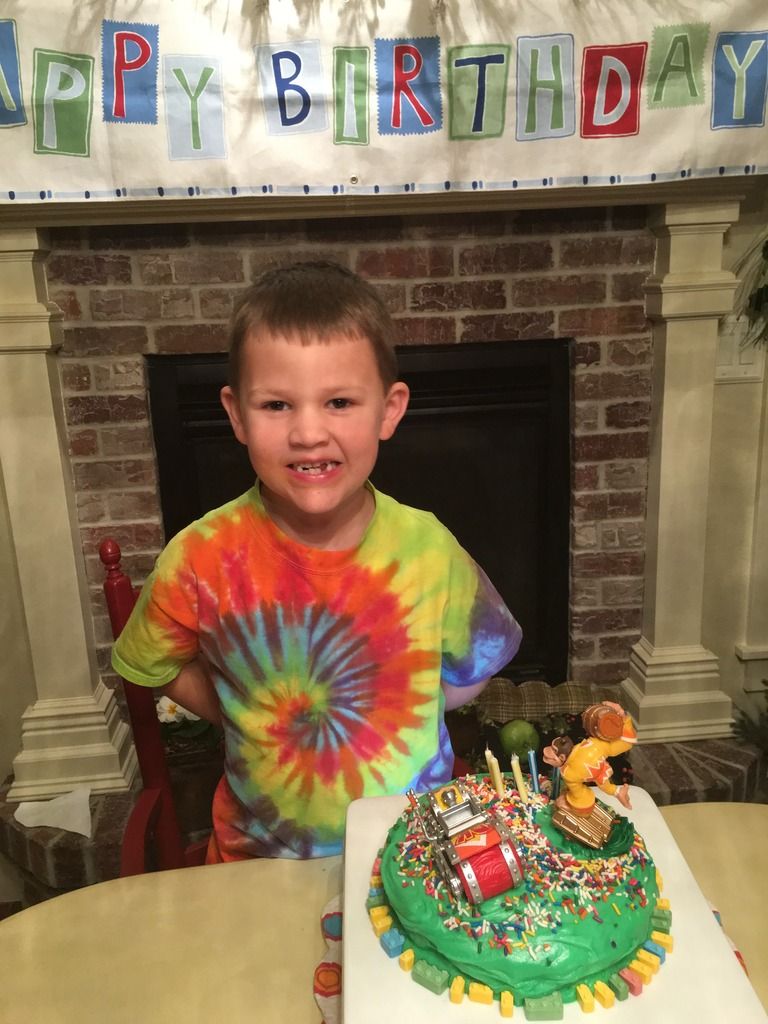 With some of his birthday money, he bought this Scooby Doo lego set. He put it together all by himself and did a great job! He loved doing it so much that he took it apart and made it again. SO FUN!!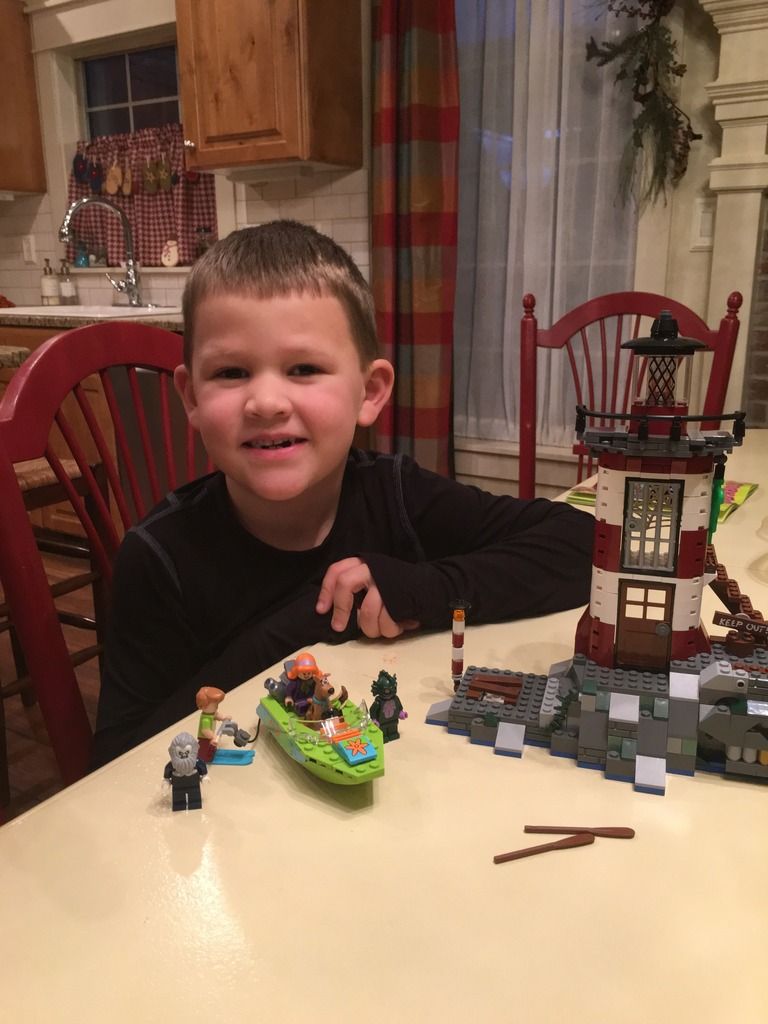 Six super things about Levi...
...he is hilarious! He makes his family laugh all the time.
...he has an amazingly creative imagination!
...he loves to play outside with his friends!
...his favorite chores are cleaning the upstairs bathroom and vacuuming the stairs.
...he loves his Ipad!
...he LOVES to play card and board games and is really good at them!
Happiest of Birthdays, Levi! We love you so much!!