As we opened the park on our last day, we got to have our picture with Goofy.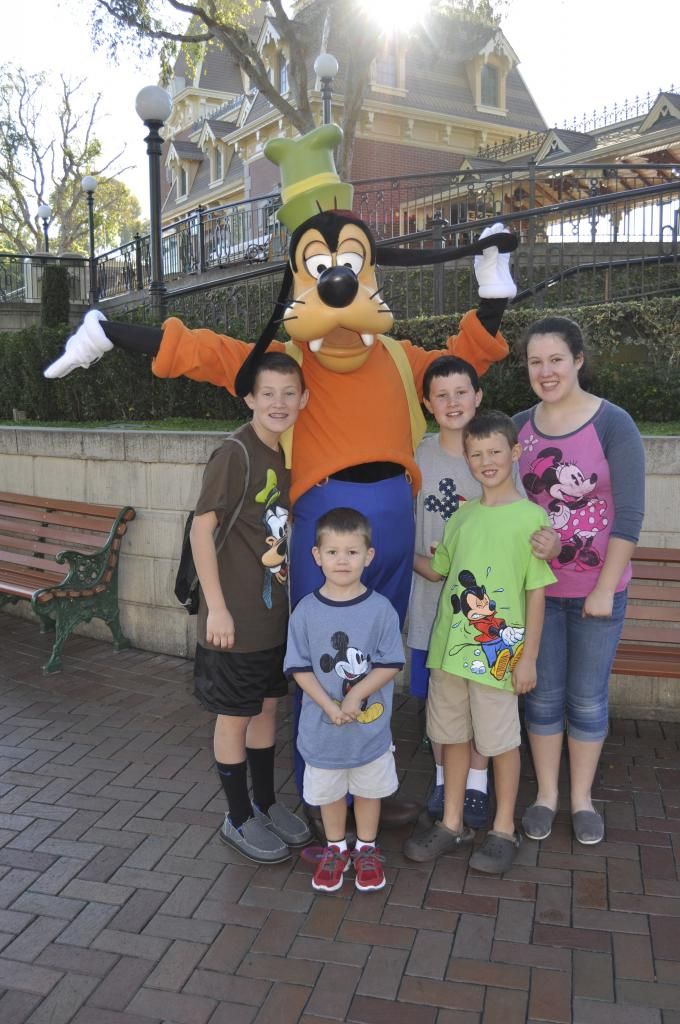 I had really thought that Disneyland would have decorated for Valentine's day, but this was the only decoration in the whole park.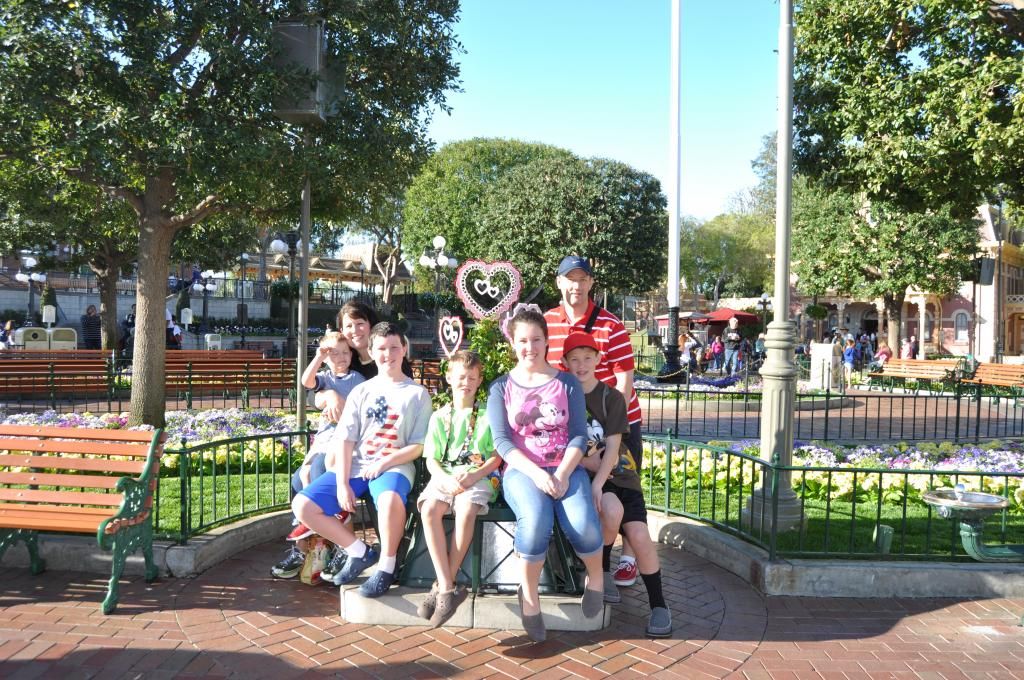 We went on a few rides early in the morning before we had breakfast at the Plaza Inn with some very fun characters.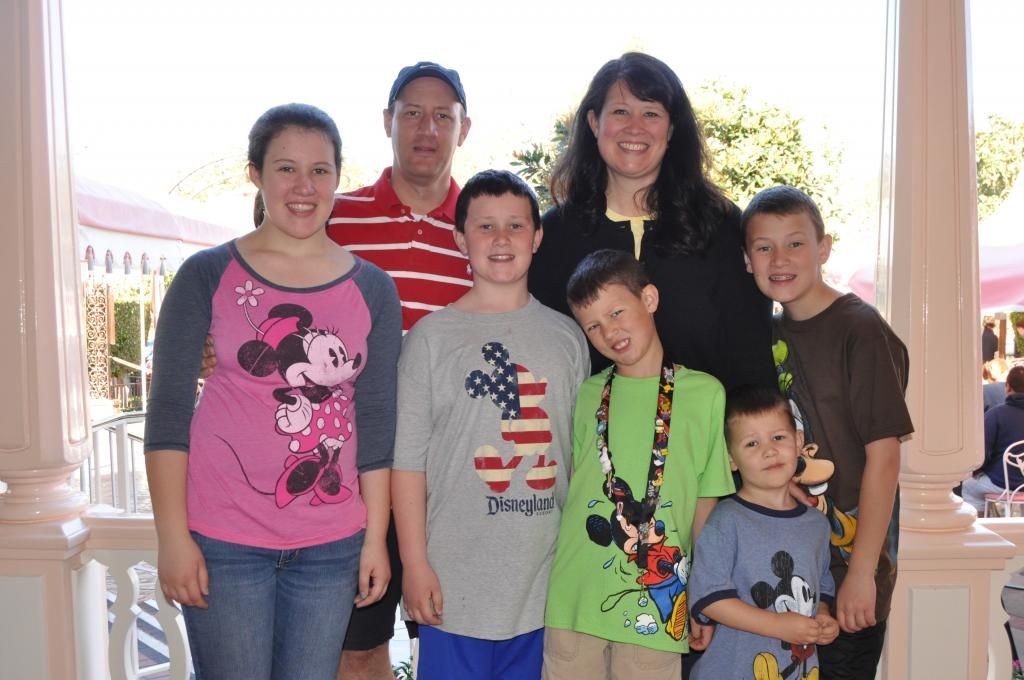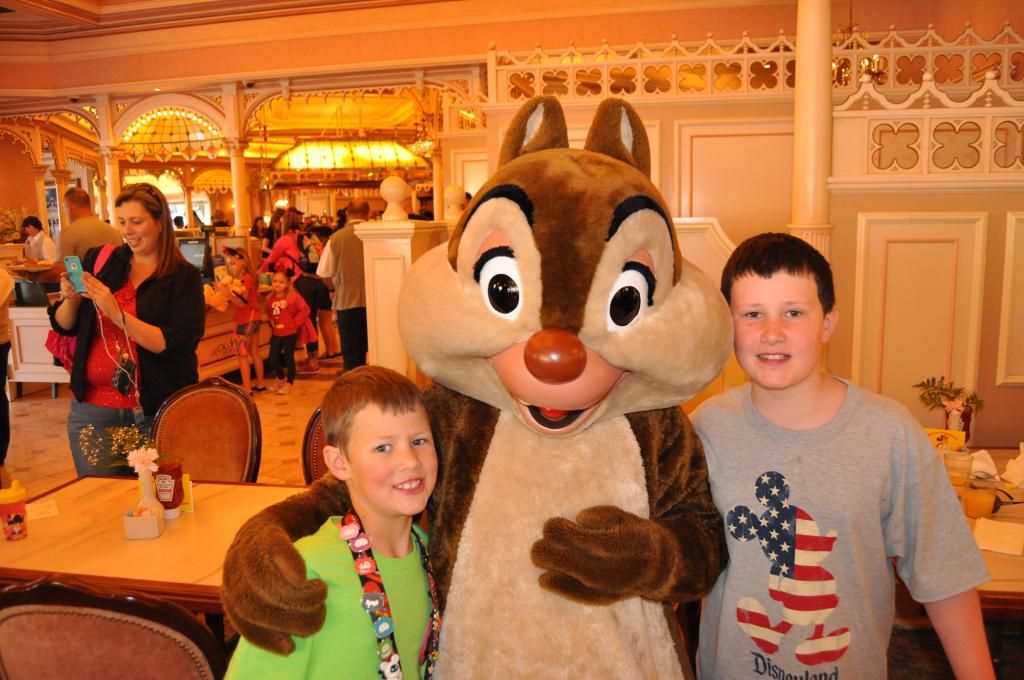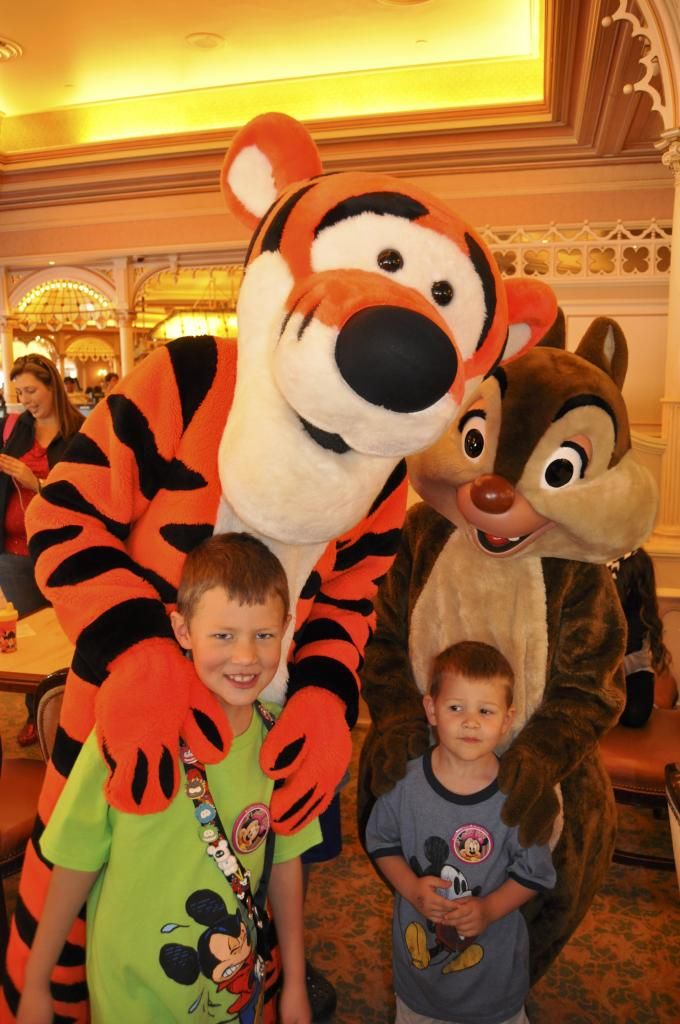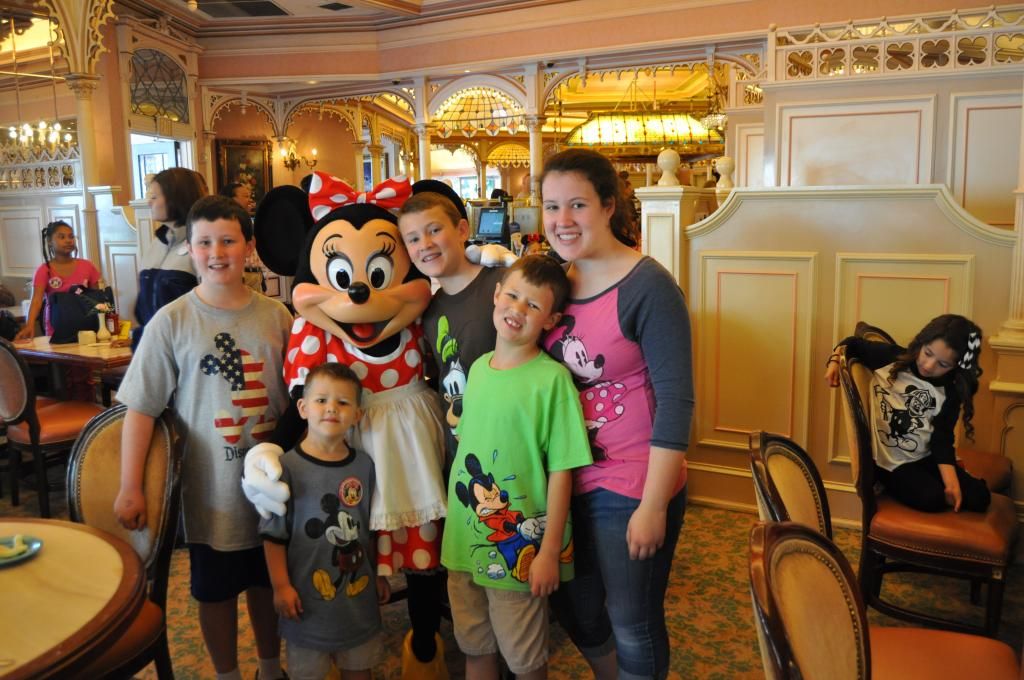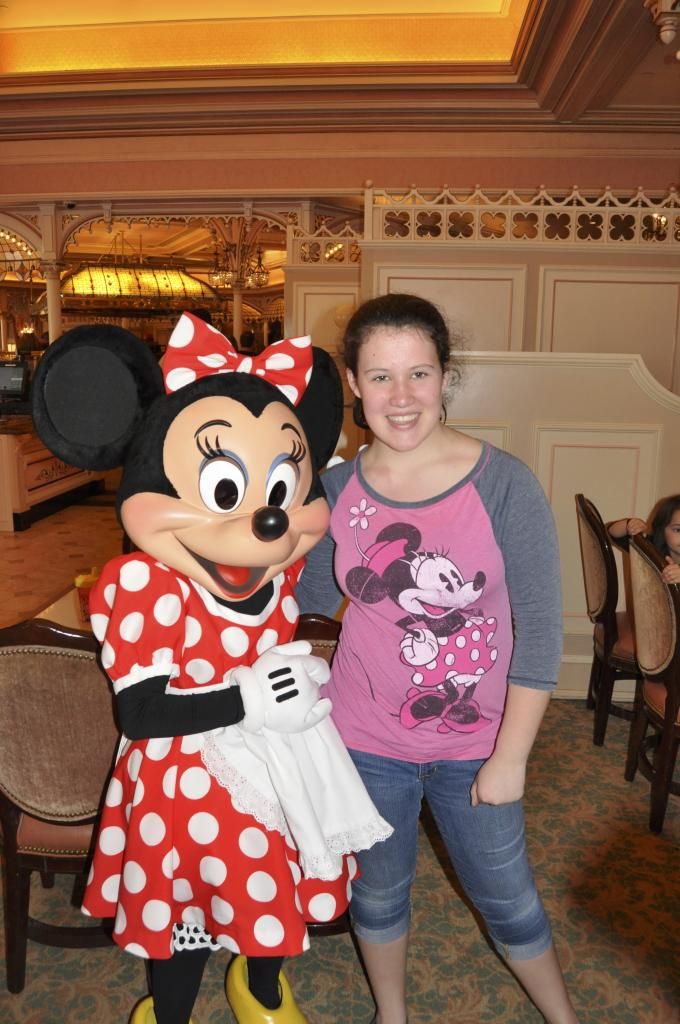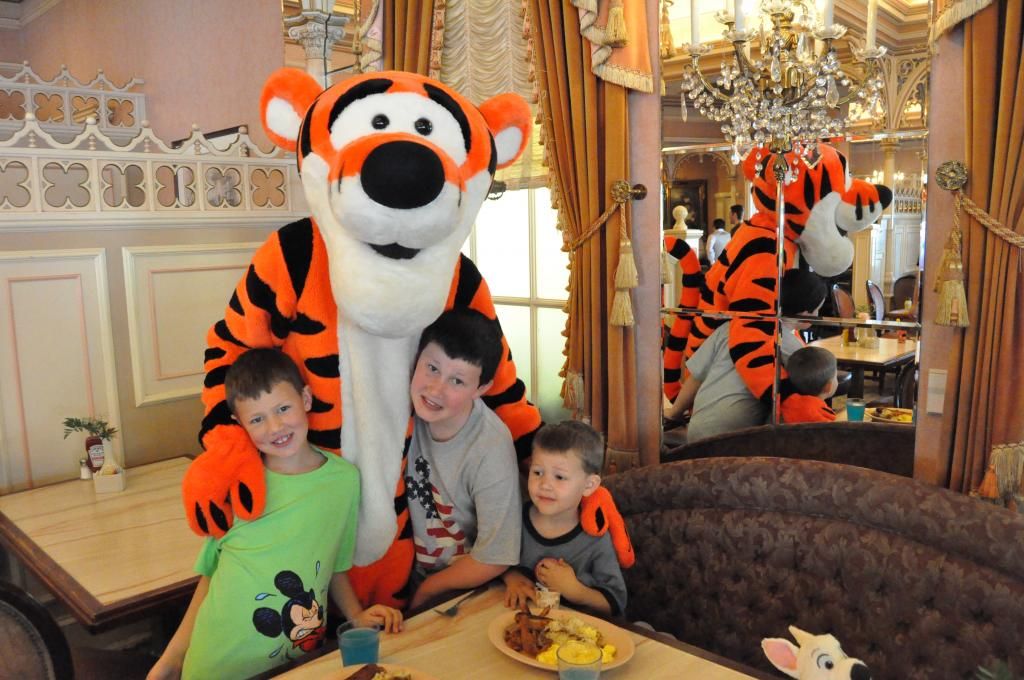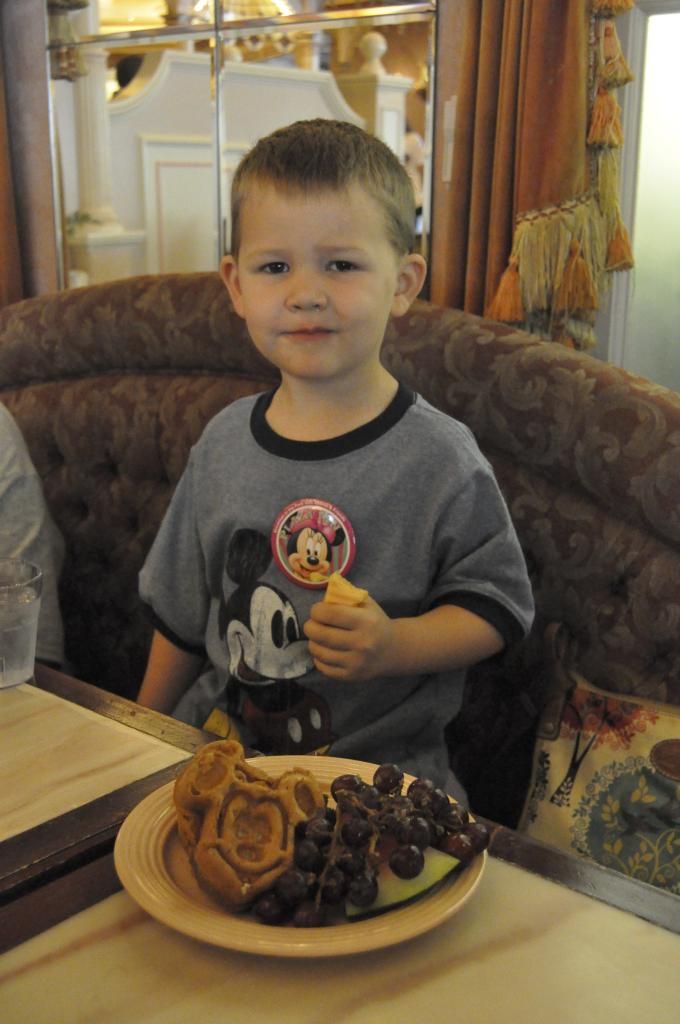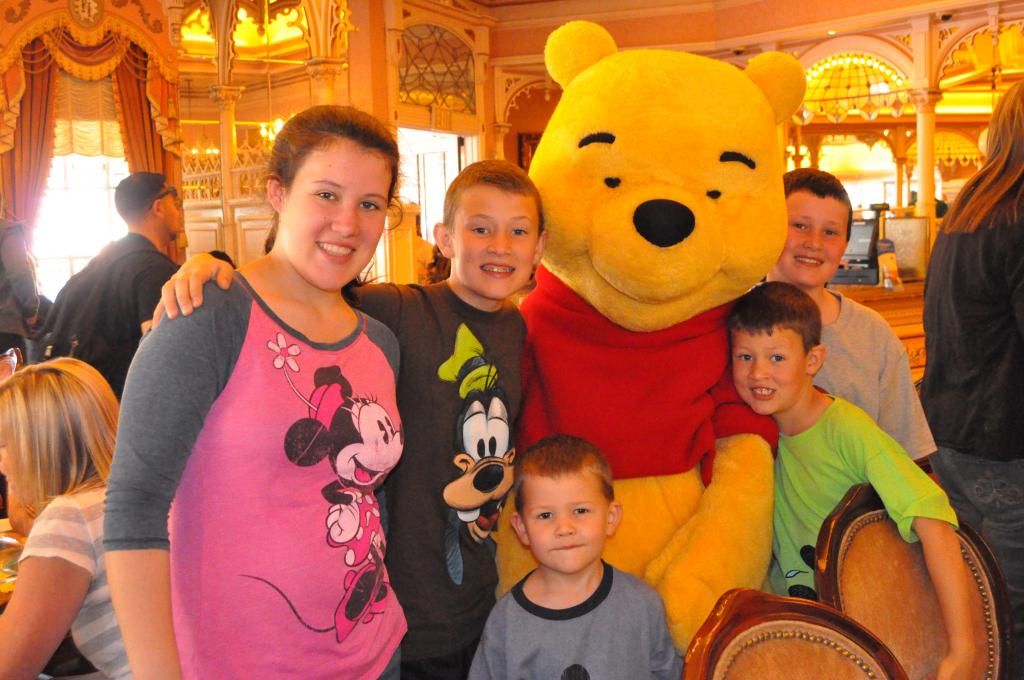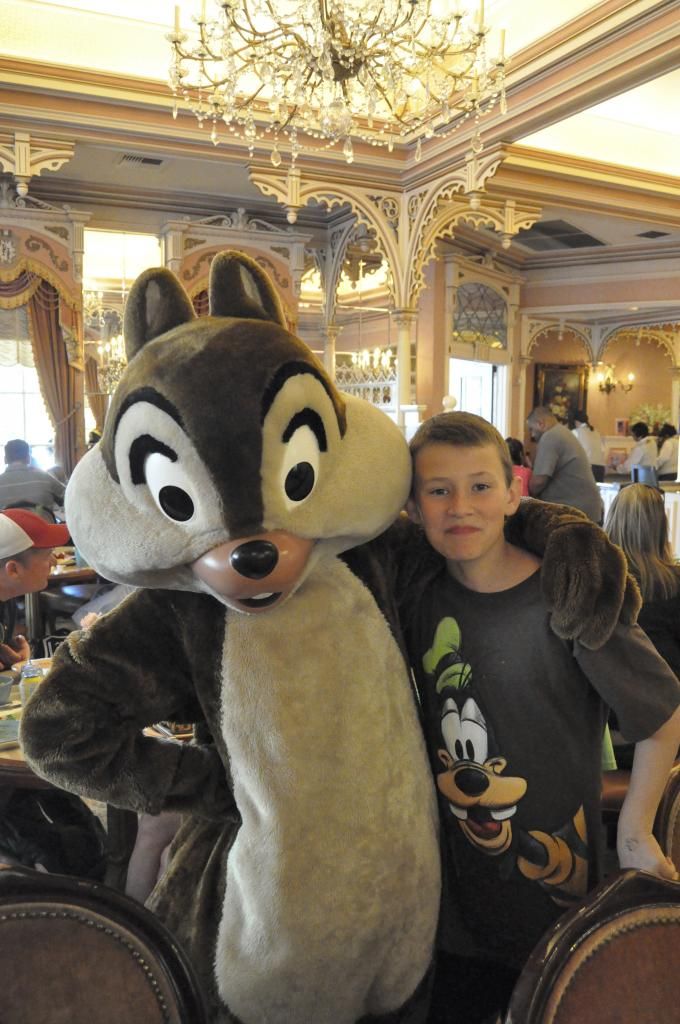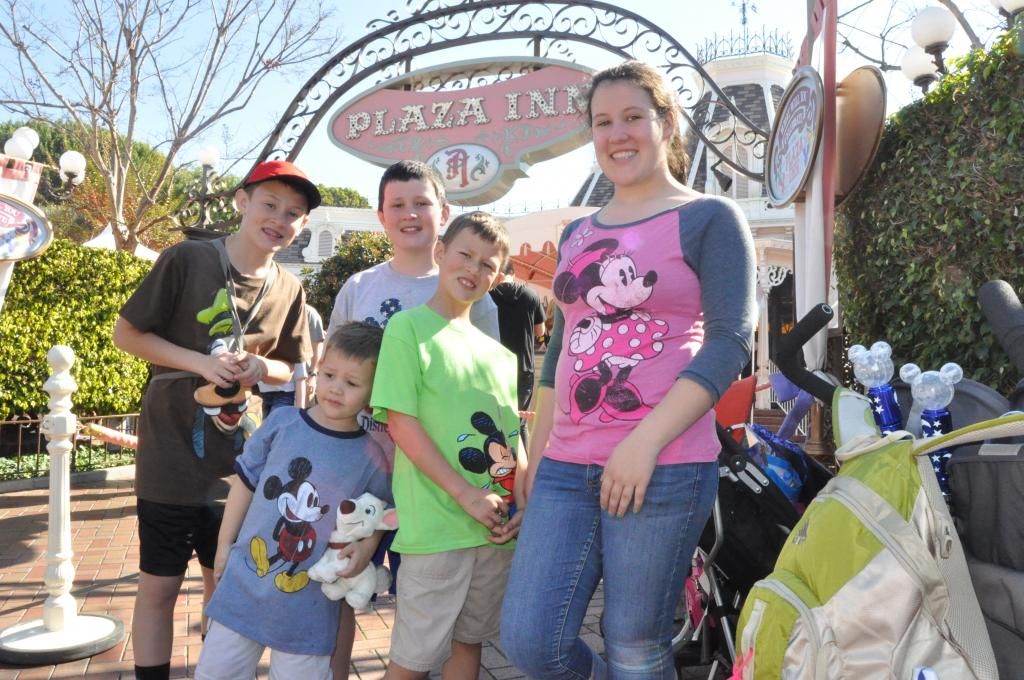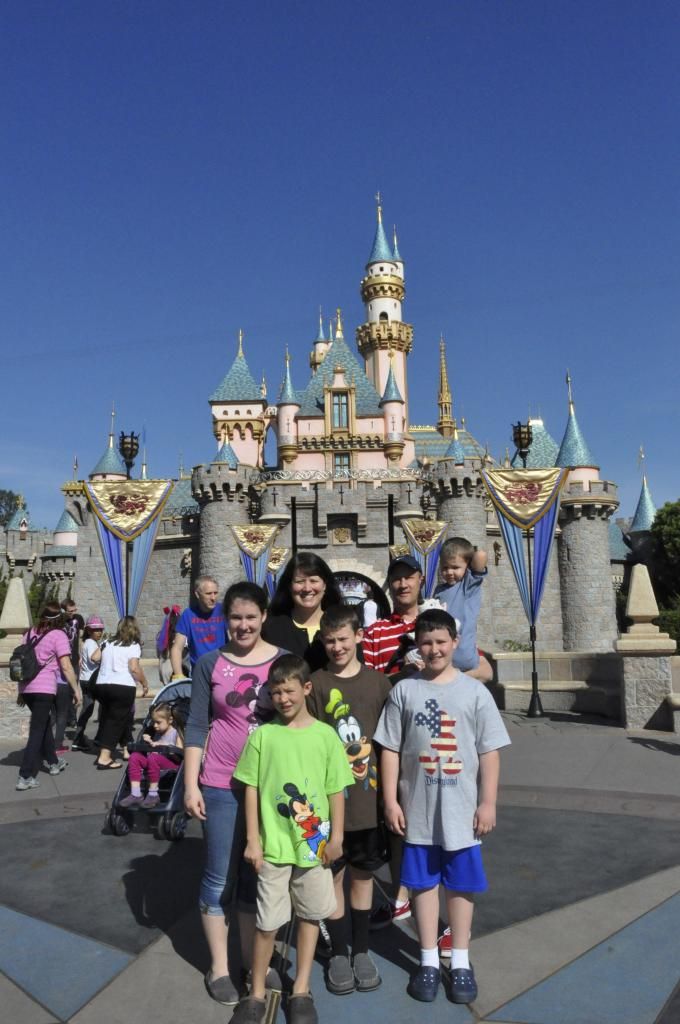 We went on quite a few more rides but don't have any pictures of them. The lines were much longer because it was a Friday and a holiday weekend. That was okay because we had been able to go on all of the rides we wanted on the previous days.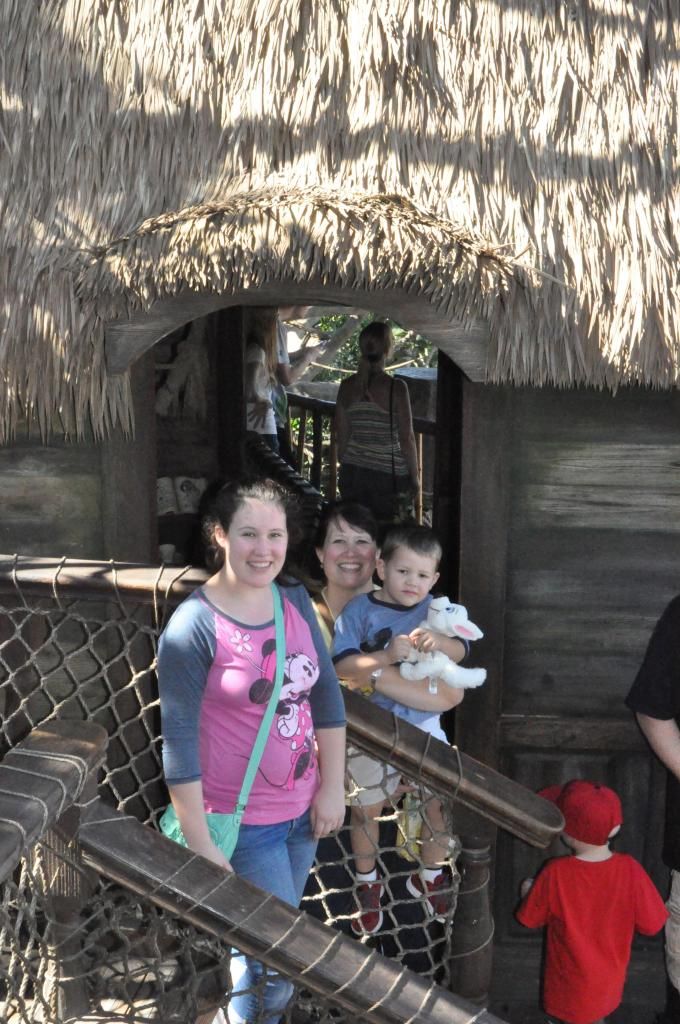 We watched Mickey's Magical Map again and the parade twice. During the later parade we sat and ate ice cream sundaes for dinner. We also watched the fire works over Cinderella's castle. They were amazing!!!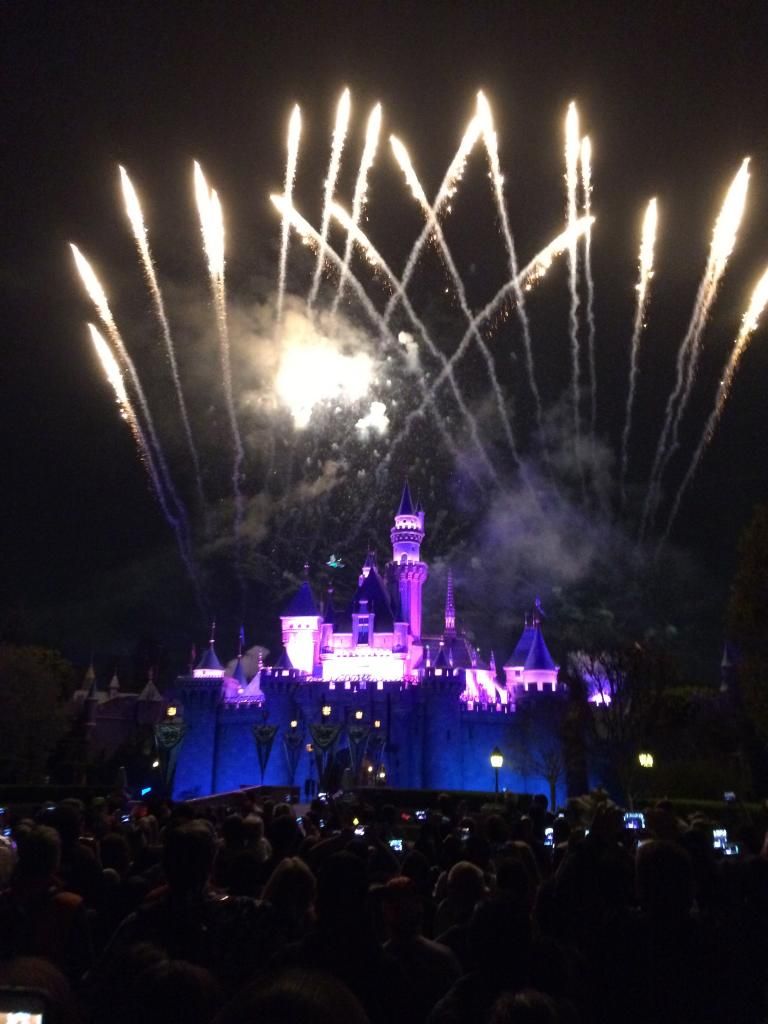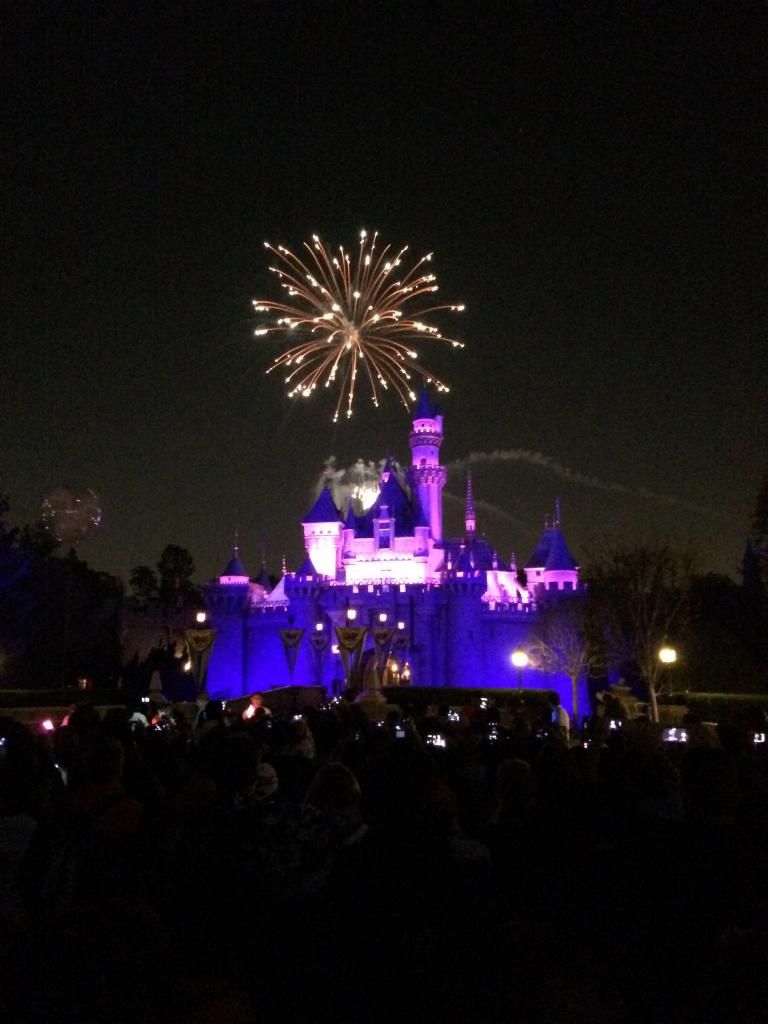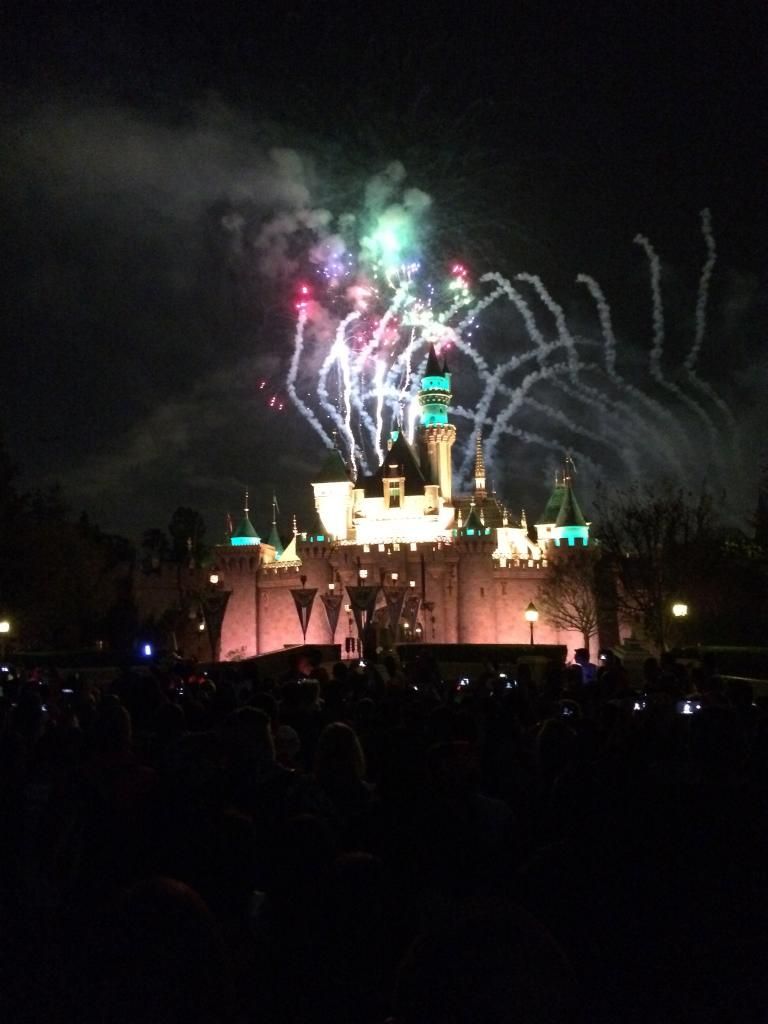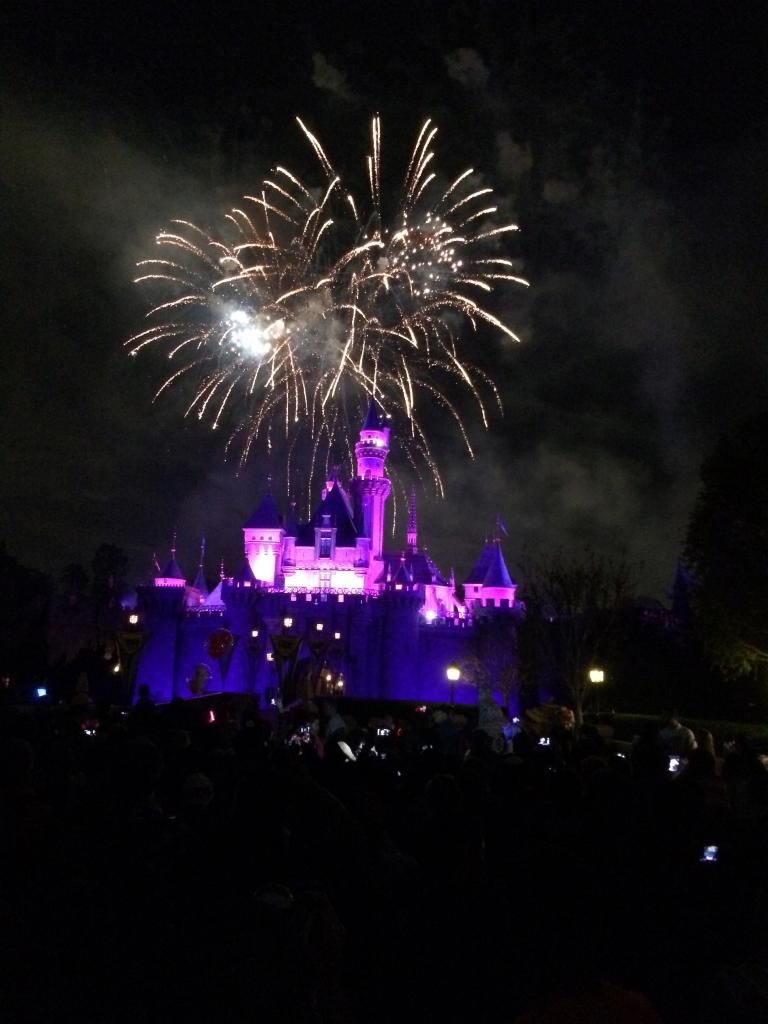 Waiting for our bus on the last night, we were all exhausted!!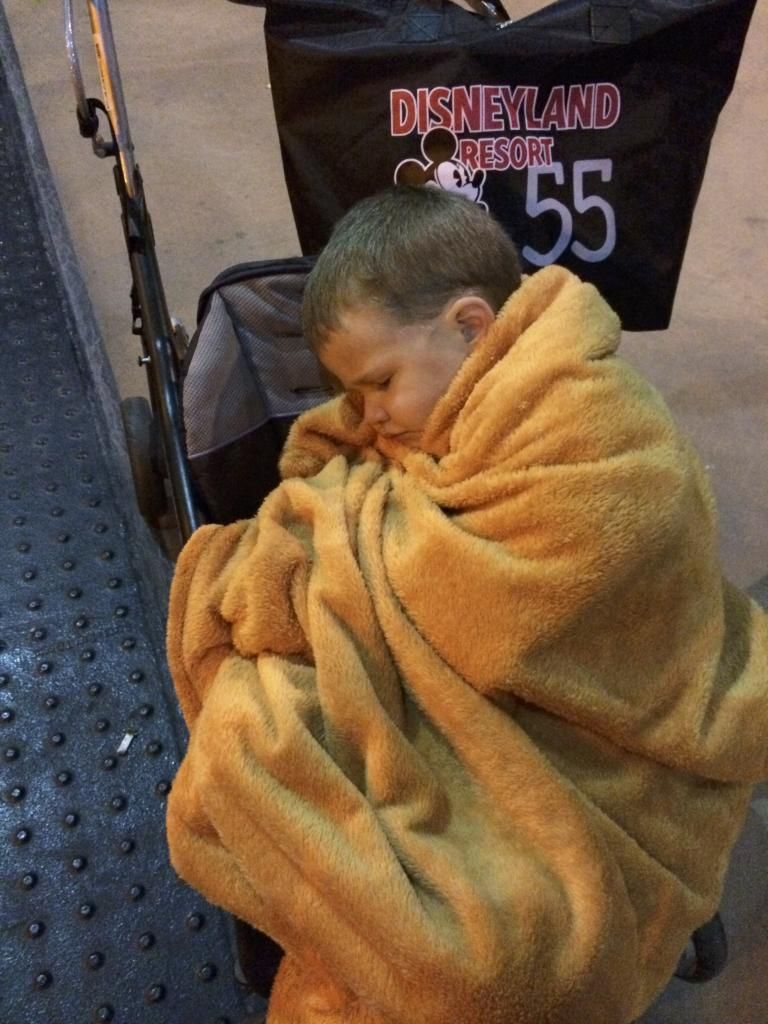 The next morning we packed up our car and rode the bus back to Downtown Disney to do some much needed shopping.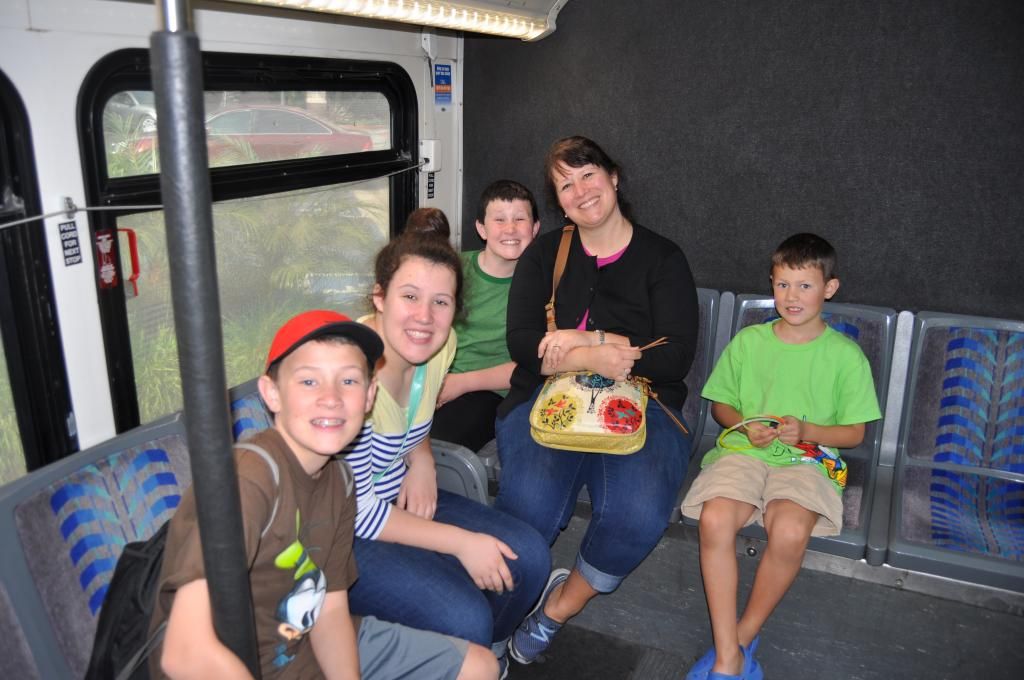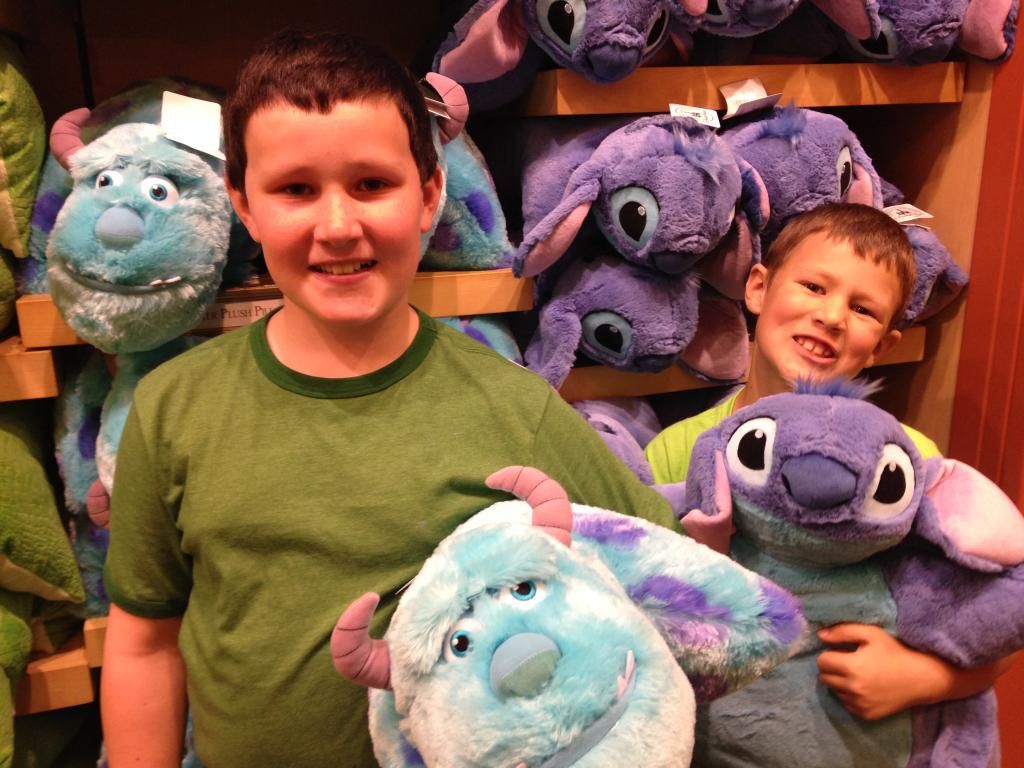 We had the most MAGICAL time in Disneyland!! When can we go again?