We opened the park and went right to Radiator Springs Racers while Nathan stood in the Fastpass line. We did a trade off thing so Levi didn't have to go on it and we wouldn't have to stand in the super long line twice. (Levi thought we were going to make him go on the ride again.)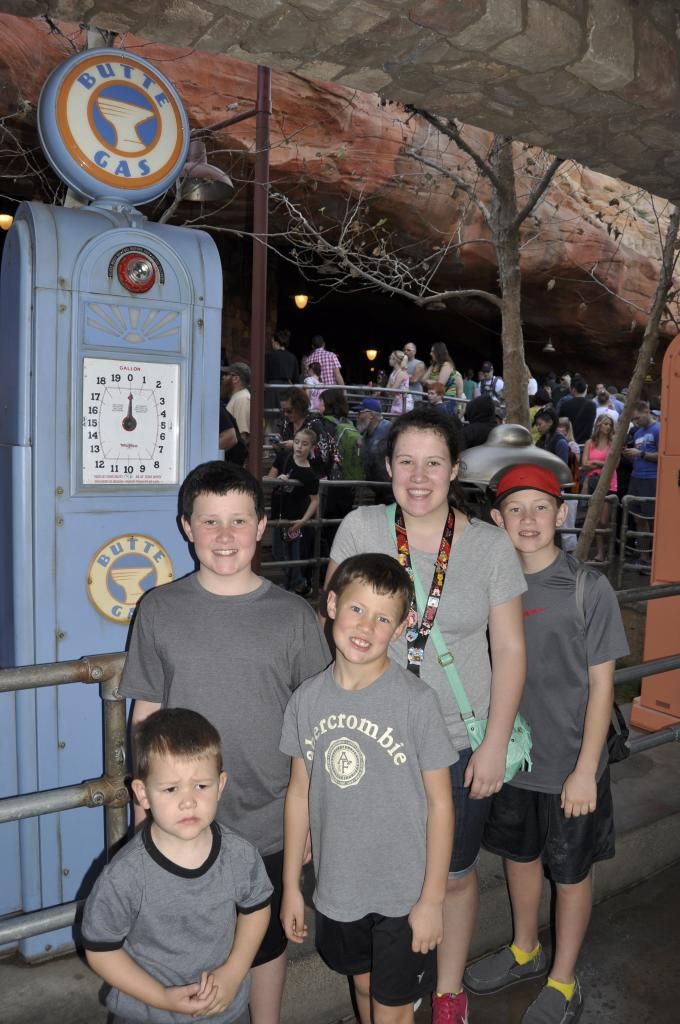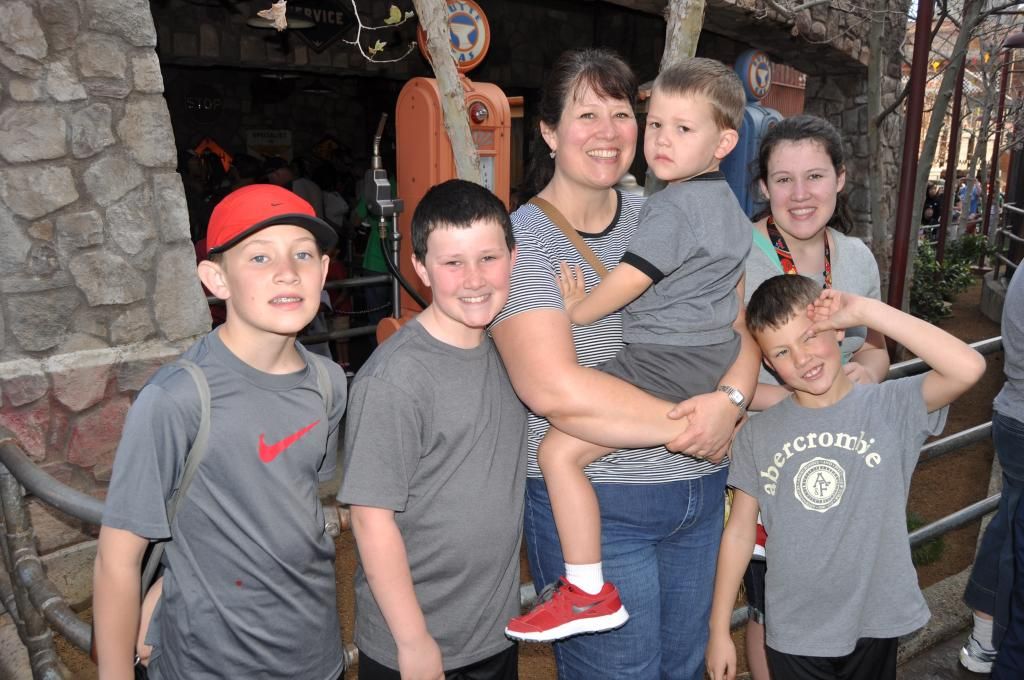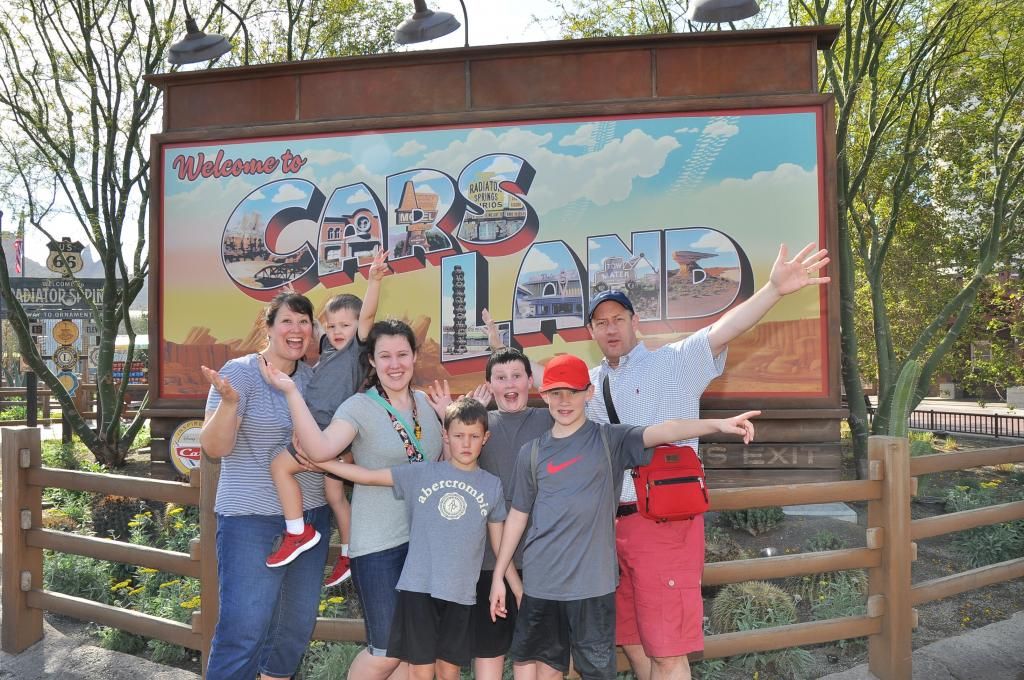 Andrew talked me into going on California Screamin'.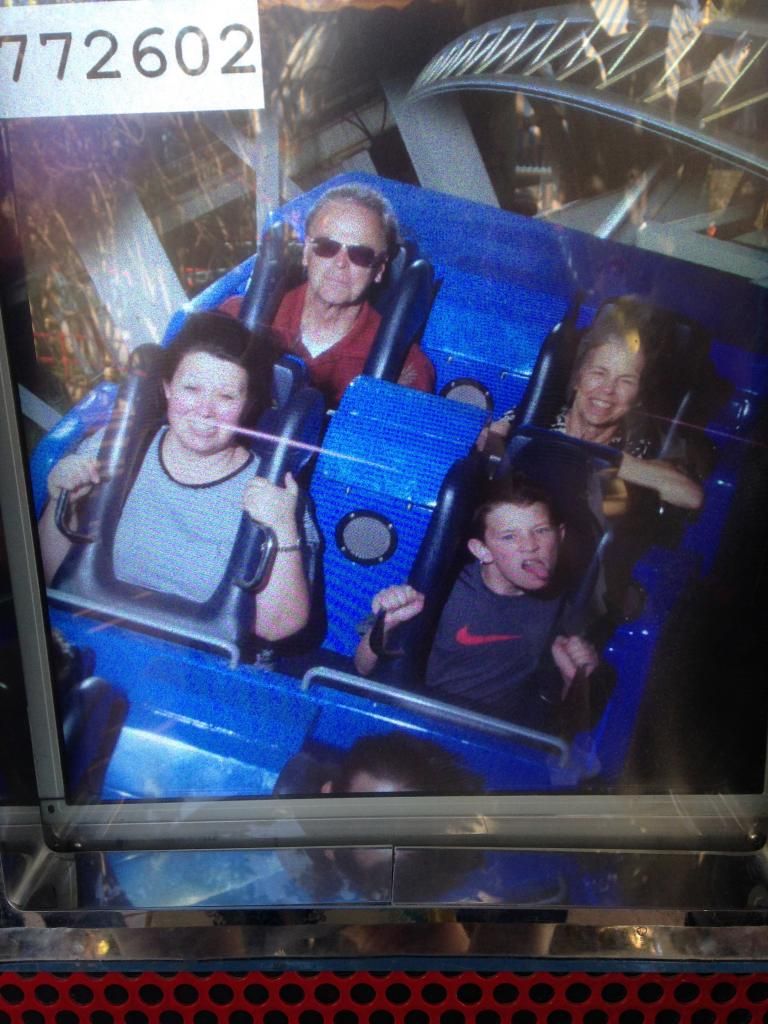 Everyone else rode on the King Triton's Carousel and Jumpin' Jellyfish.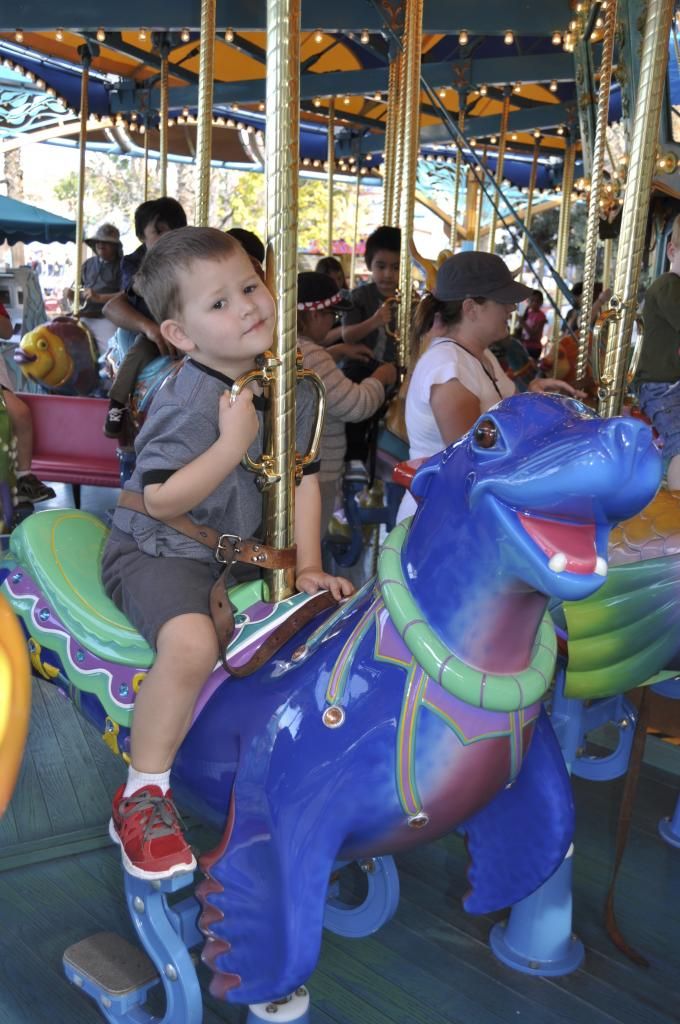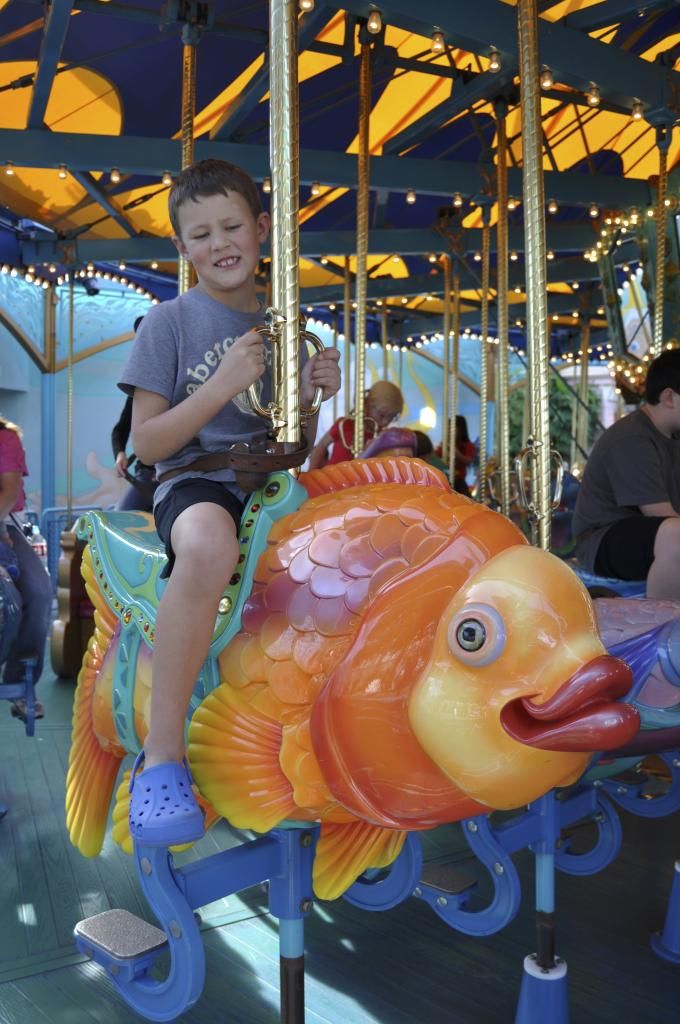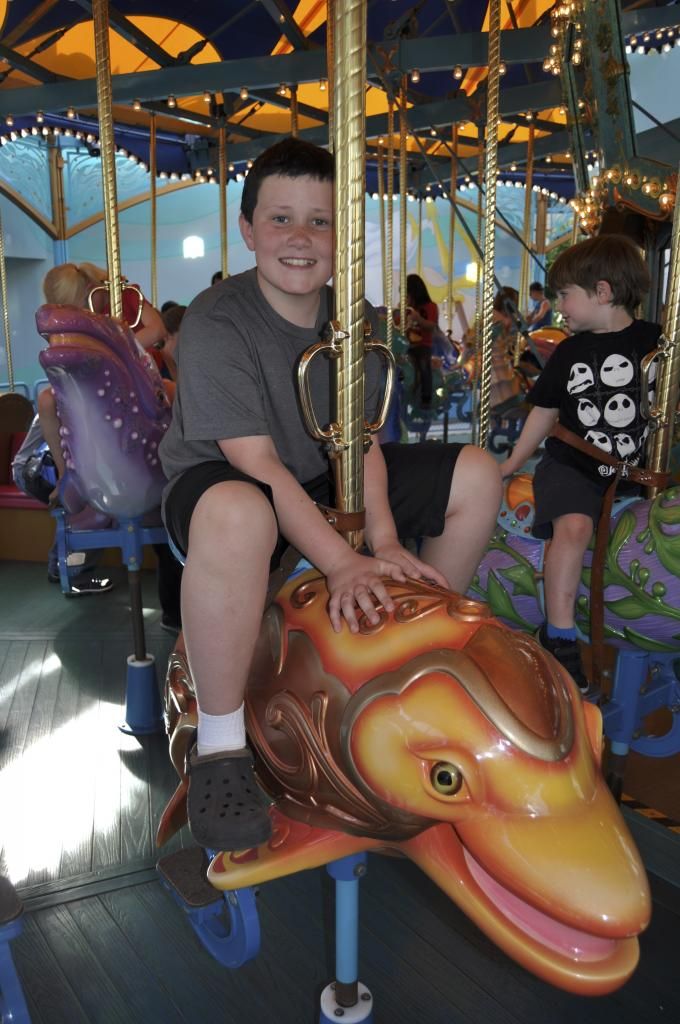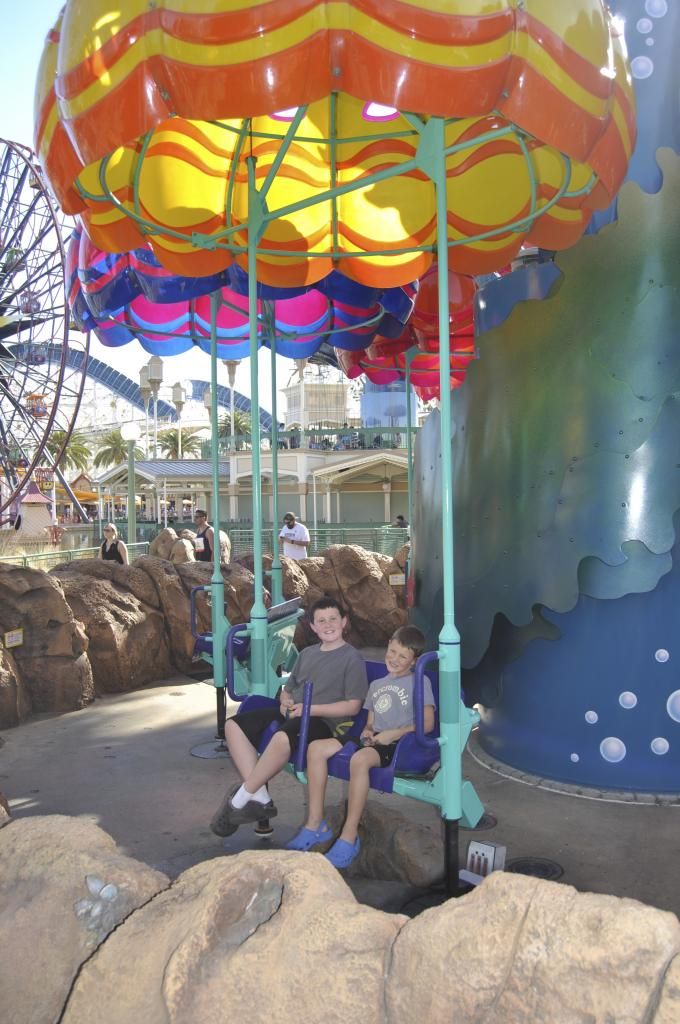 Levi and Nathan waited while the rest of us went on Grizzly River Run.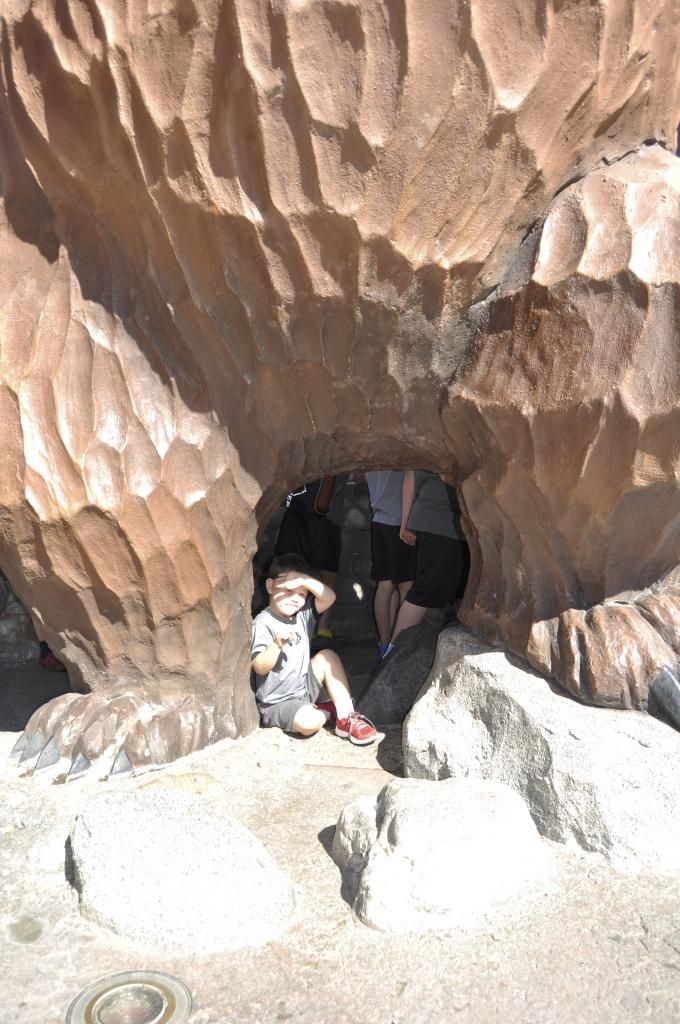 Levi's favorite ride of all times was The Little Mermaid - Ariel's Undersea Adventure. I think he went on it a total of 20 times. We never had to wait more than 3 minutes to get on the ride and after the fifth time, he would tell you what was going to happen next. He absolutely LOVED it!! We would trade off and someone would be with Levi on the Mermaid ride while everyone else would split up and go on all the rides they wanted to. It worked out great because everyone was happy.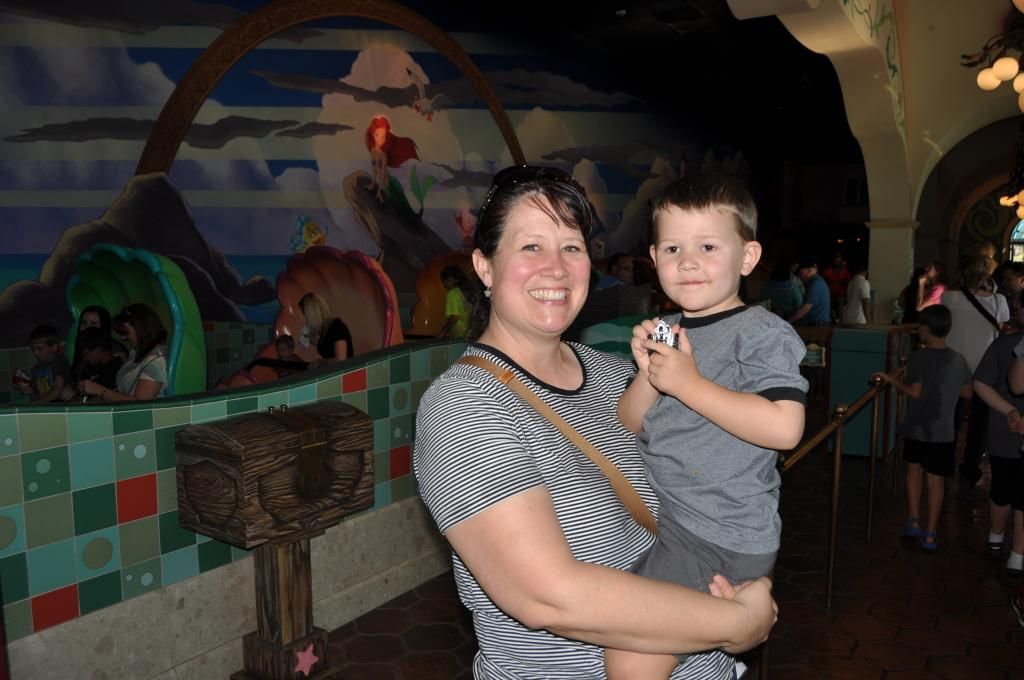 We were chosen to have VIP seats for the parade. I was thrilled but it wasn't as big of a deal as I thought it was going to be. We did get to sit on a bench and the kids got crowns. We had treats while we watched the parade.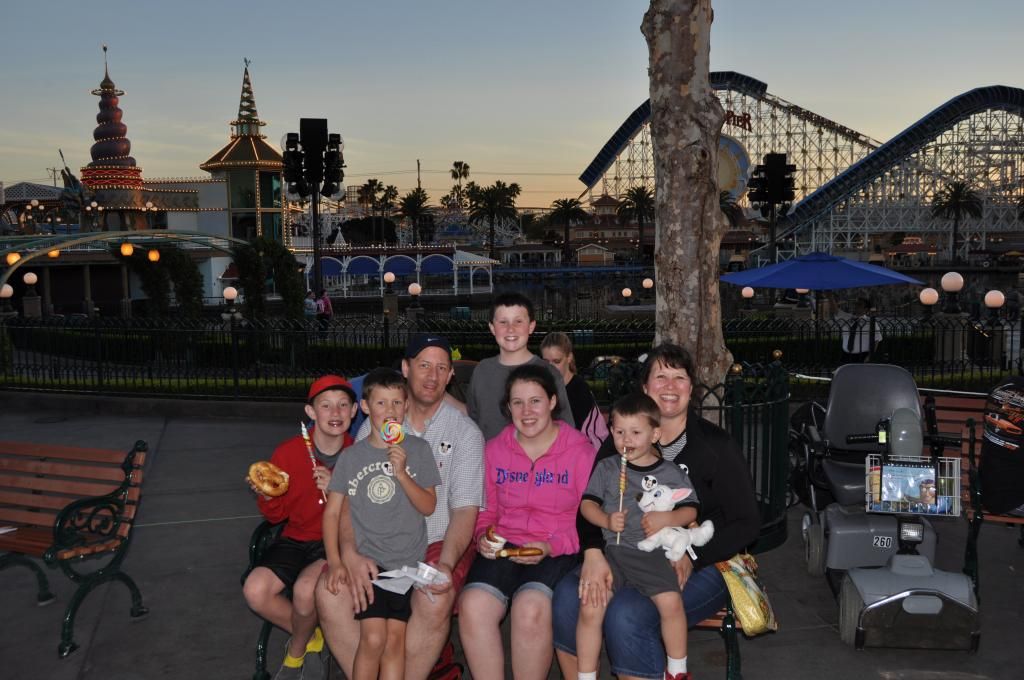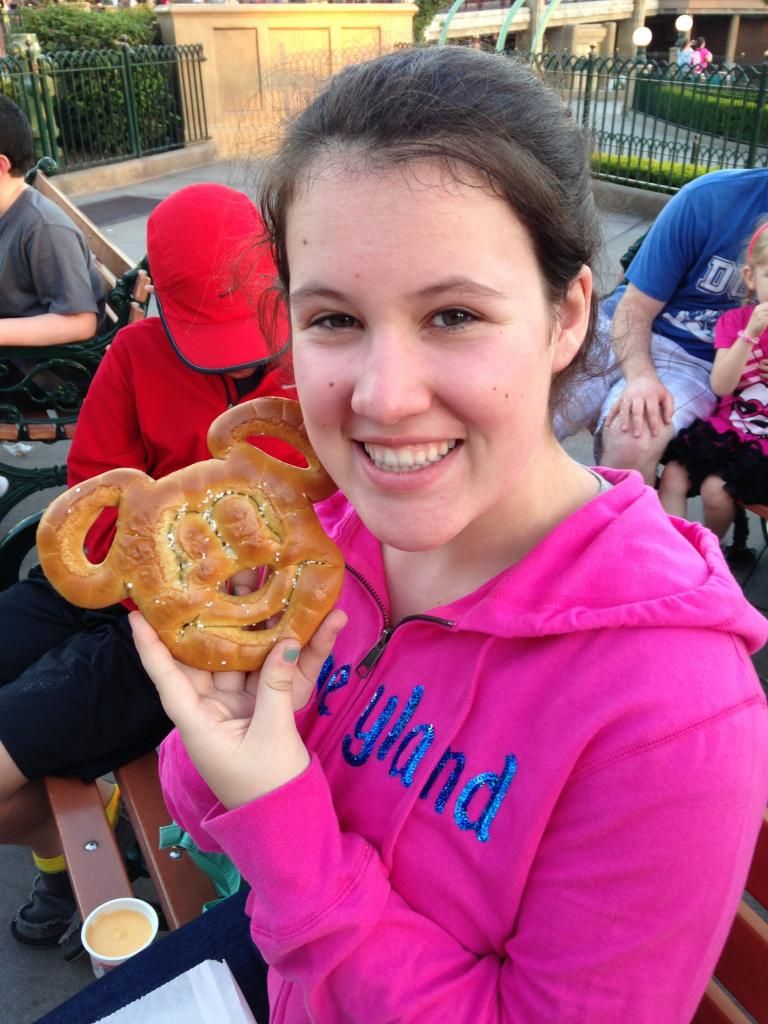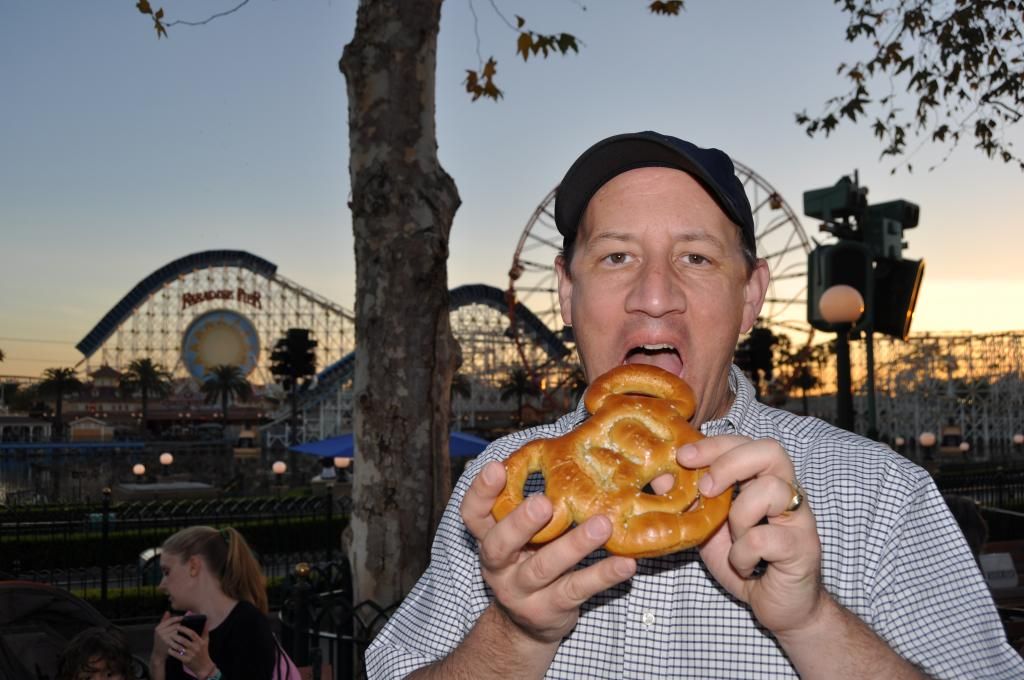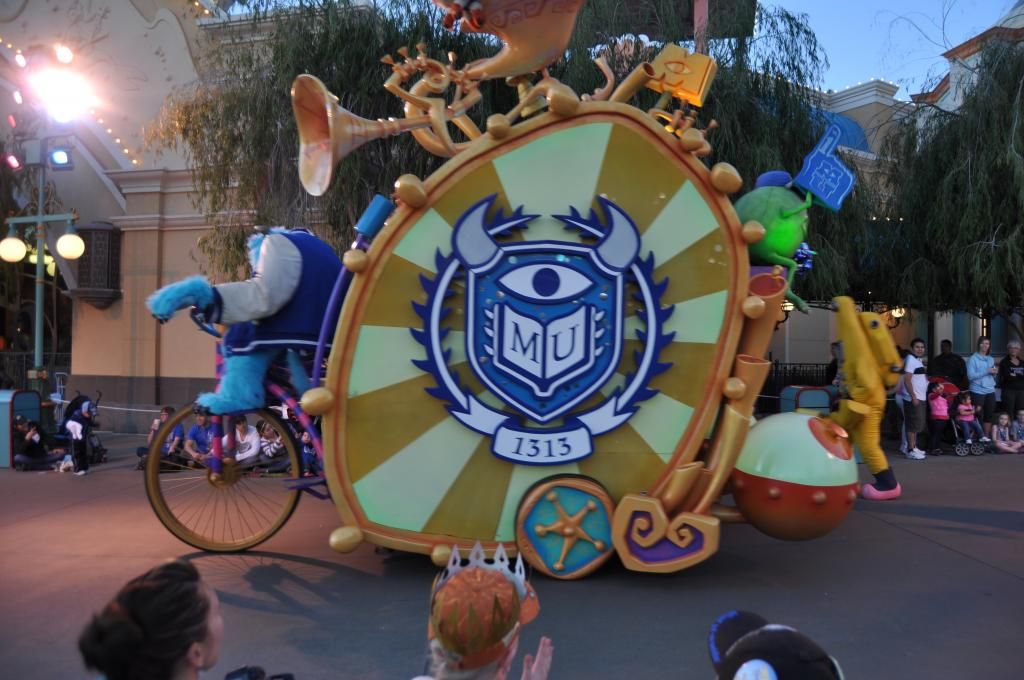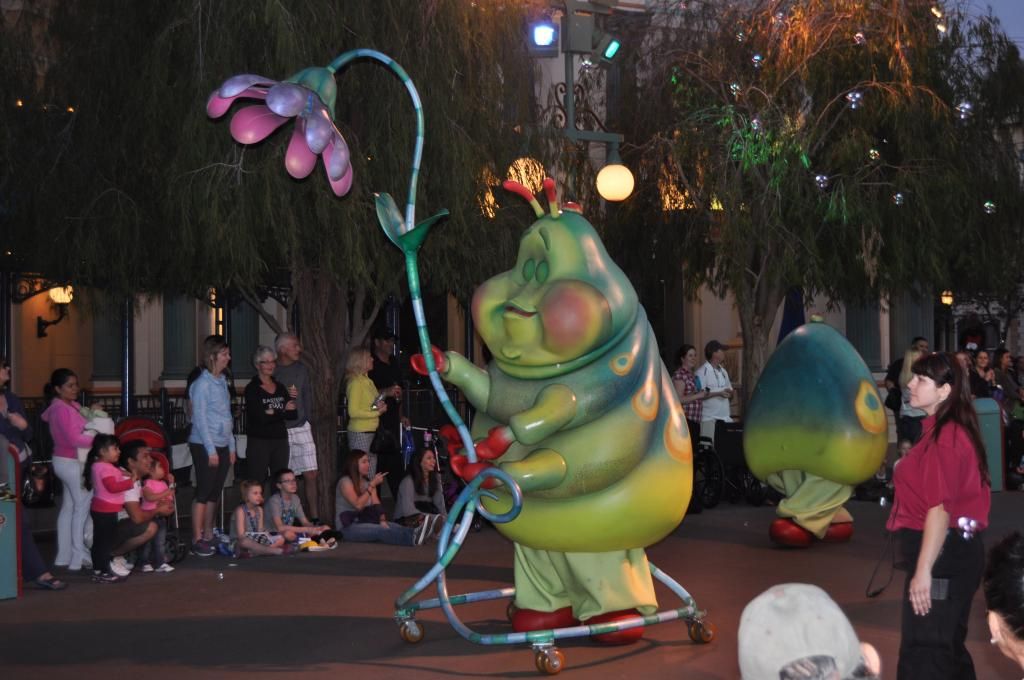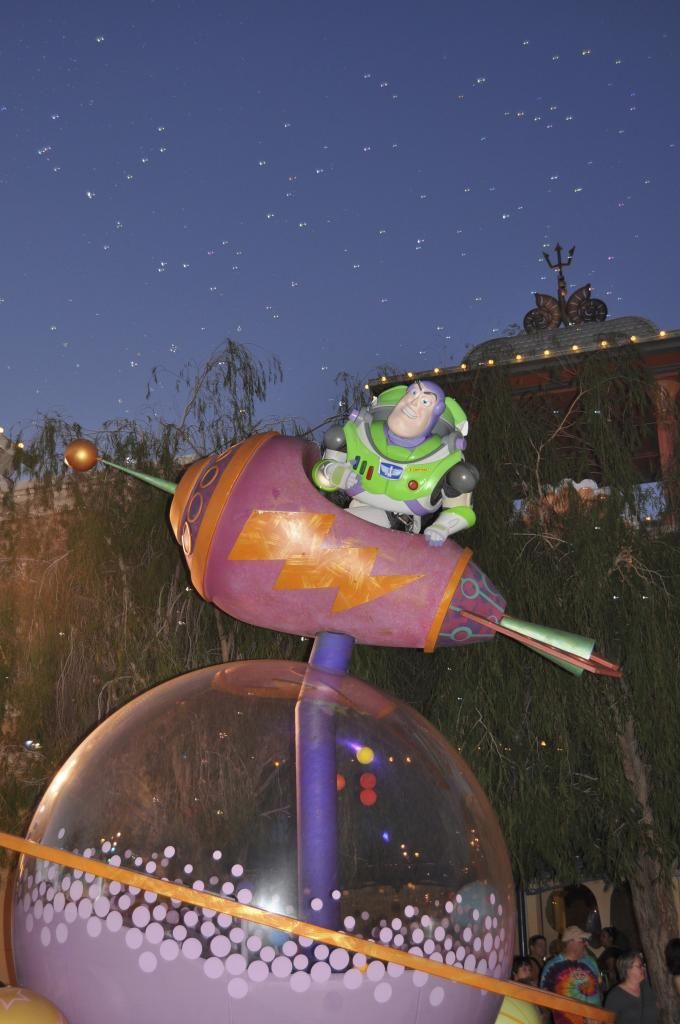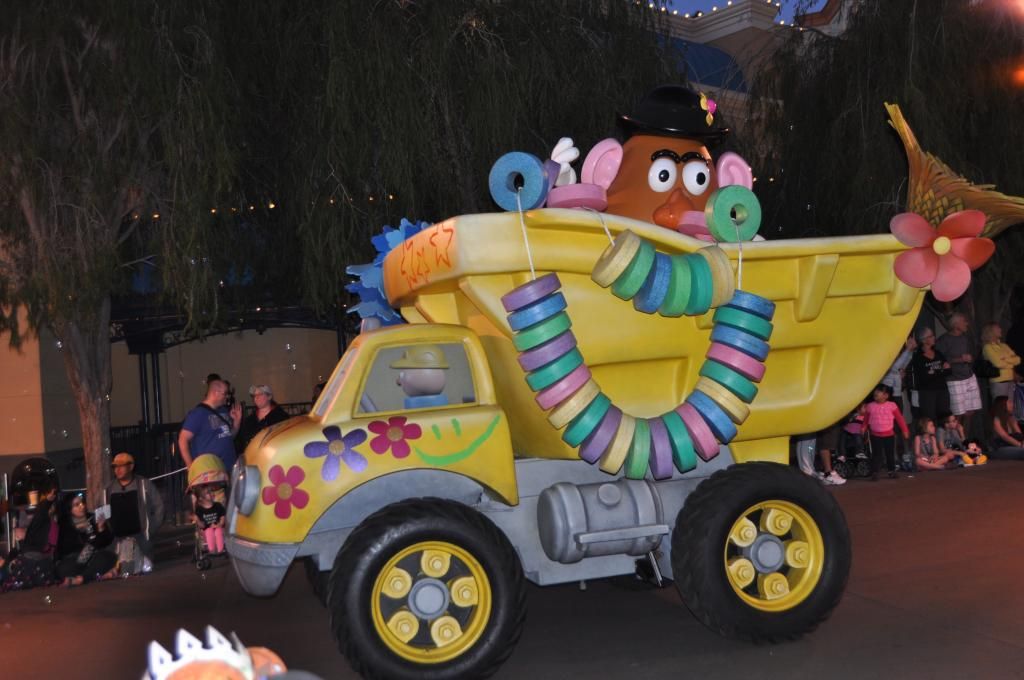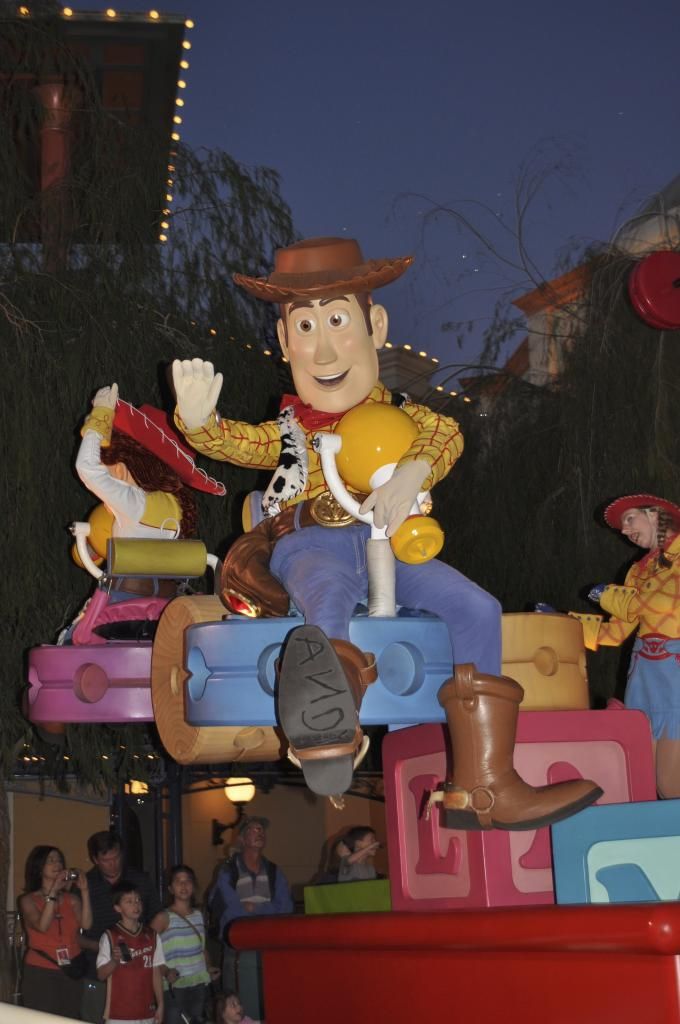 This picture has a great story behind it! Andrew had been planning this Tower of Terror picture for hours. We had had to carry around this blue plastic barf bag all week because we had all had queasy stomachs and we wanted to be prepared. (We also had Pepto Bismal with us as well.) Andrew had planned on "pretending" to use the blue barf bag in the picture but as you can see, the guy in front of him put his arm up right in the way of the bag and you can't even see it. SUPER BIG BUMMER for Andrew!!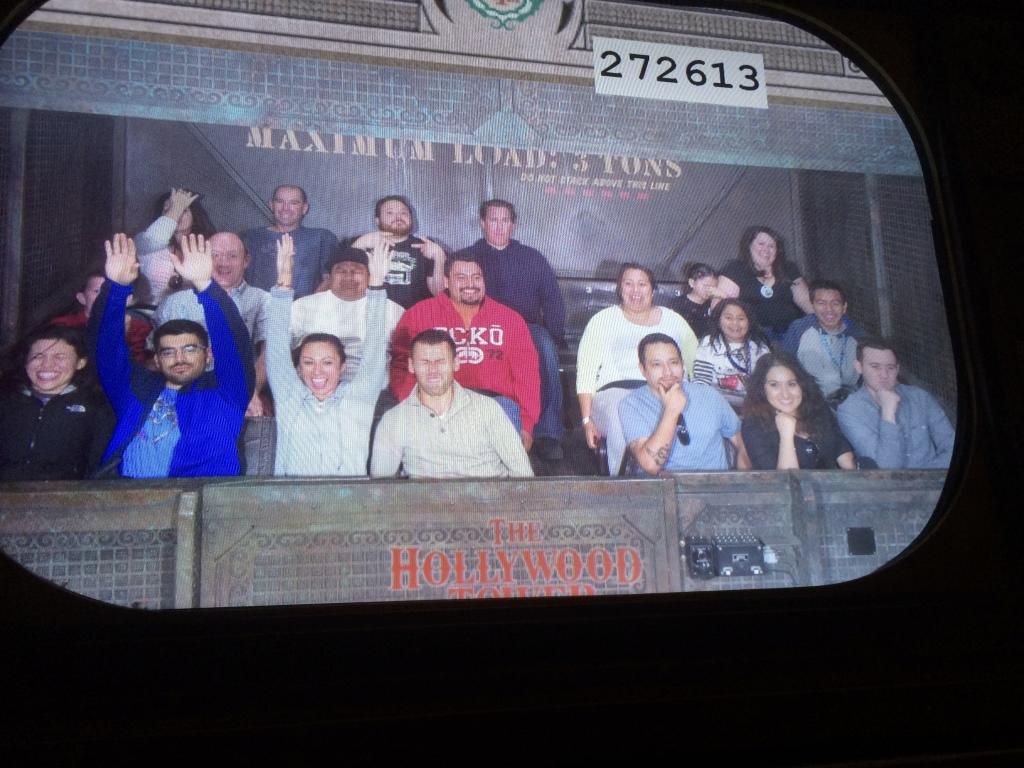 Nathan bought the kids more Vinylmations.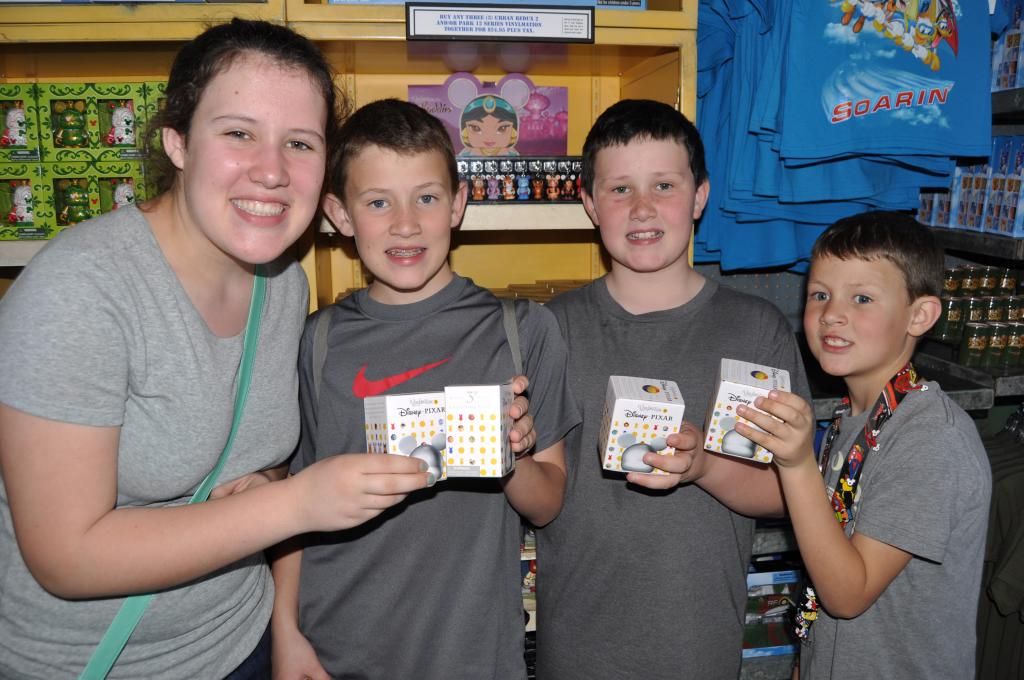 We went on tons of rides after the parade and before World of Color. There were NO lines for the rides. It was great!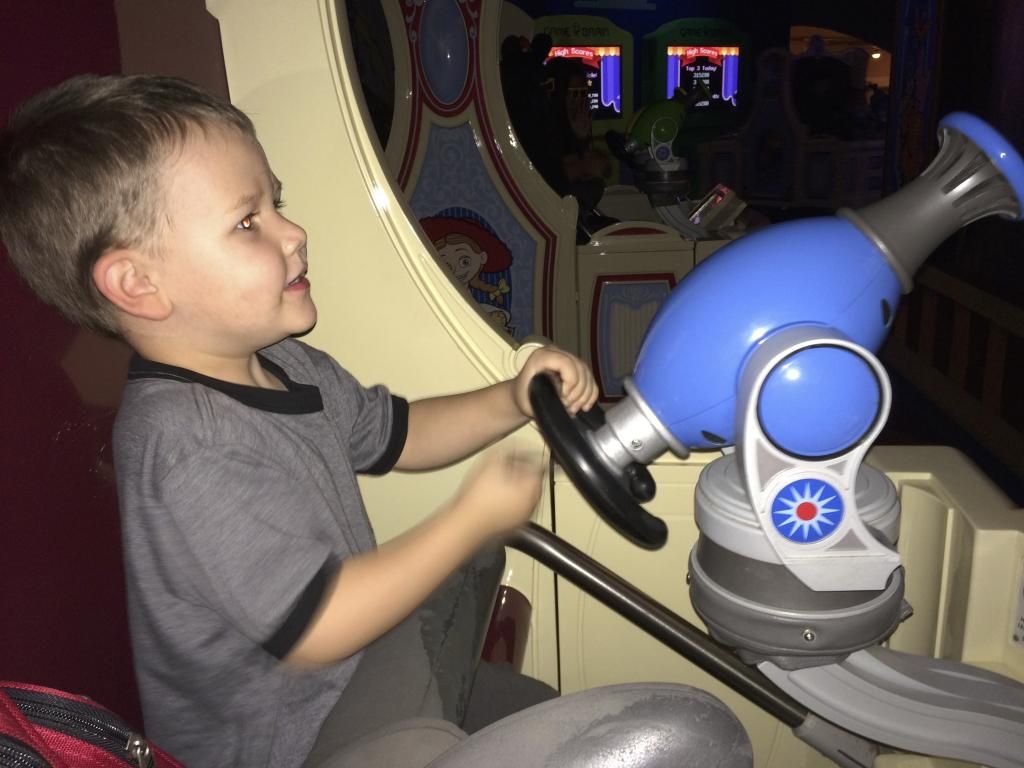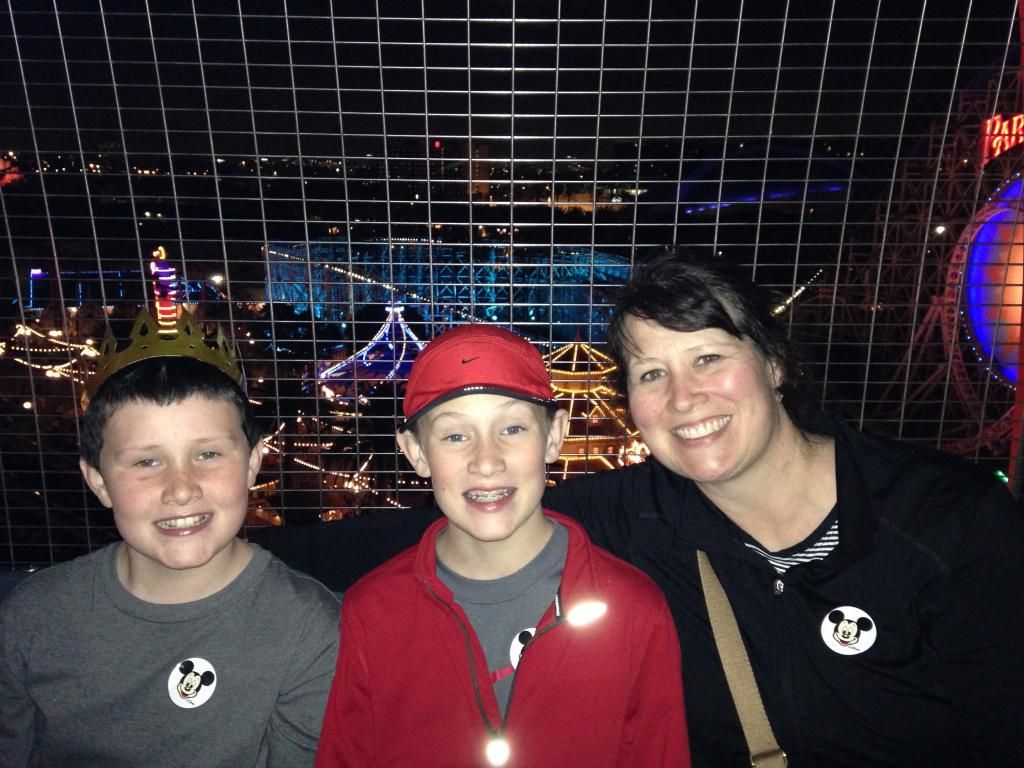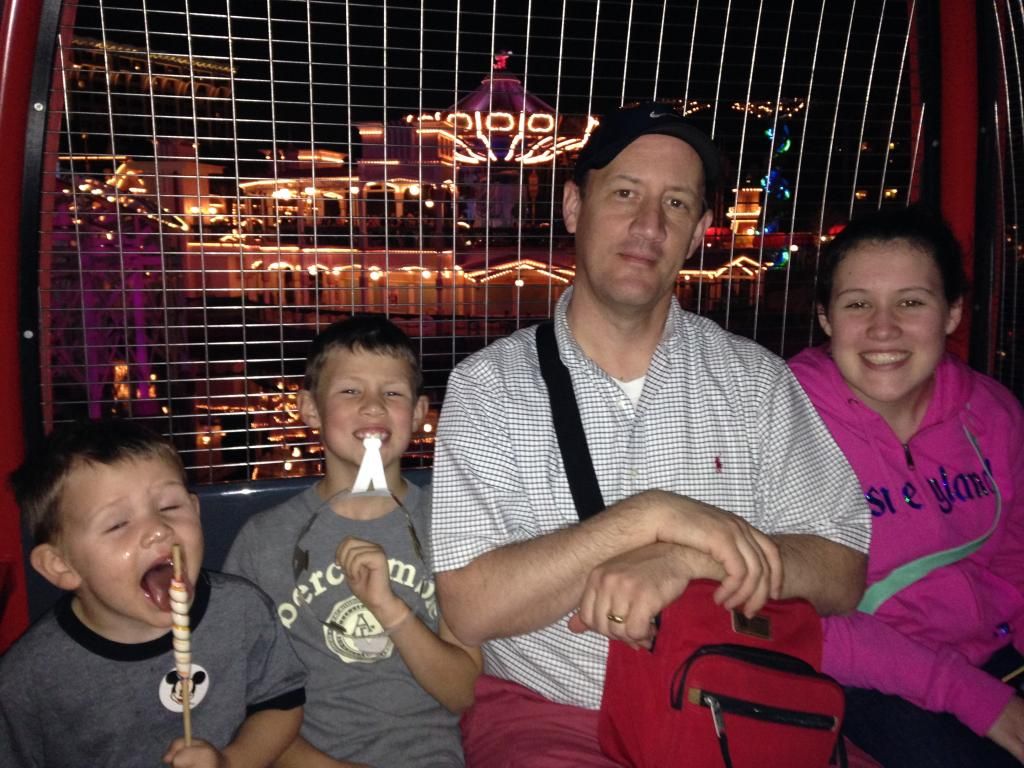 We closed the park again.