We spent our second day in Disney California.
While Nathan was standing in the Radiator Springs Racers Fastpass line, the rest of us went on the Monsters Inc ride.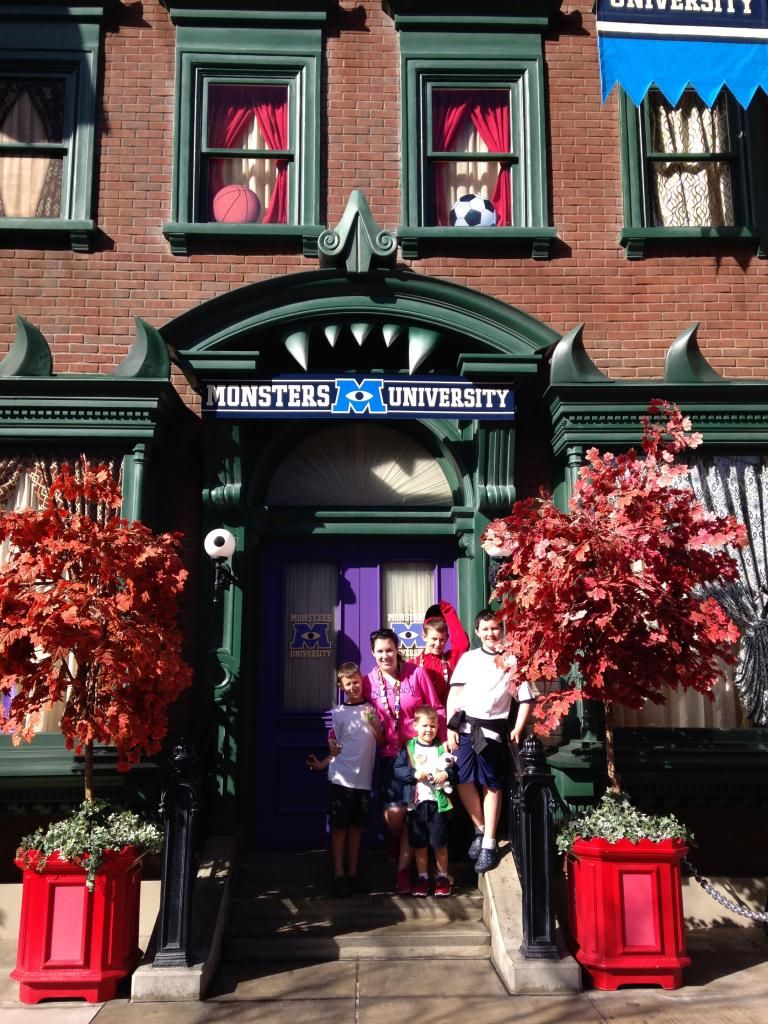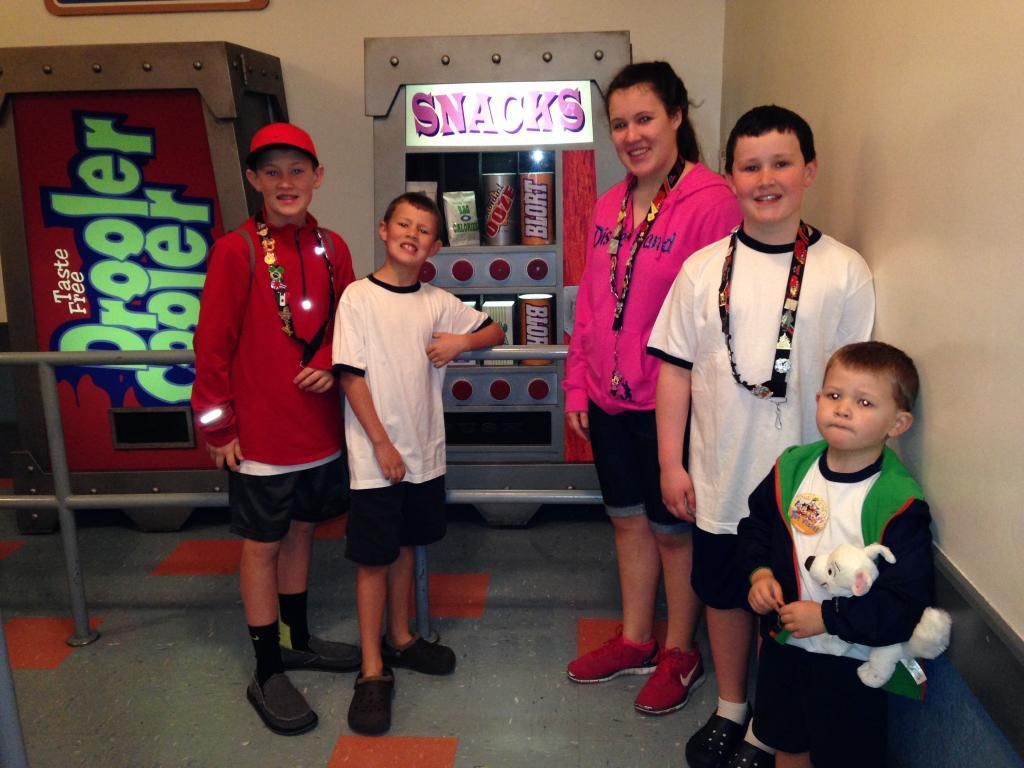 Then, we headed to Cars Land and boy were we impressed!!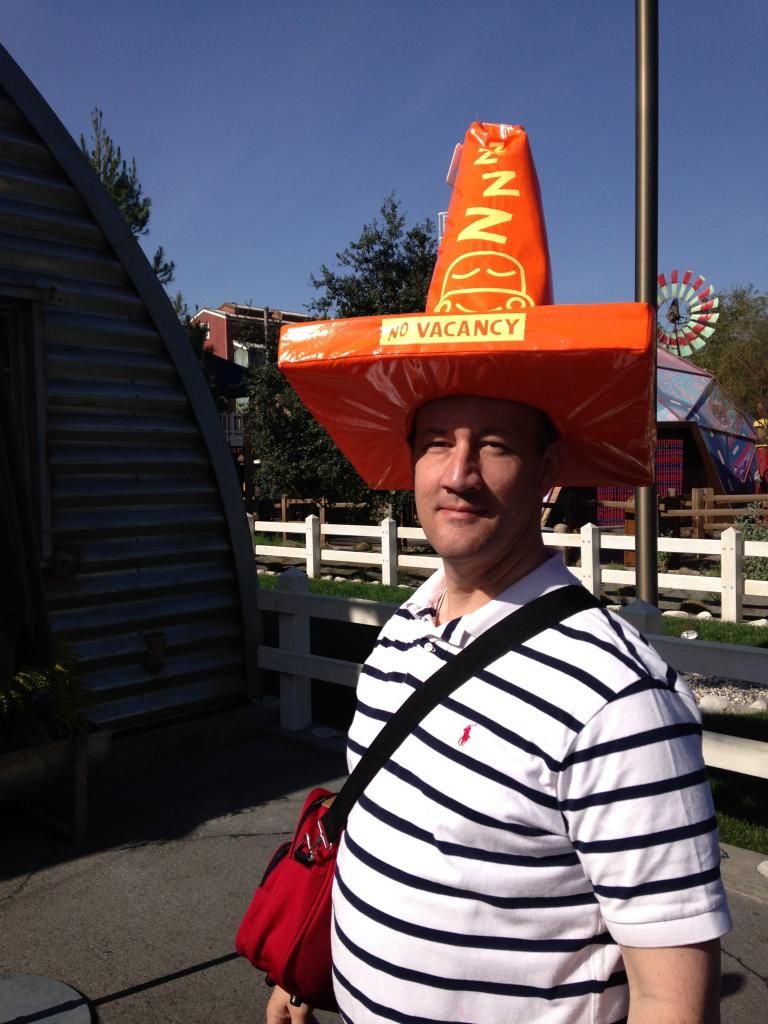 Saw Lighting McQueen and Mater and had an ice cream treat at the Cozy Cone.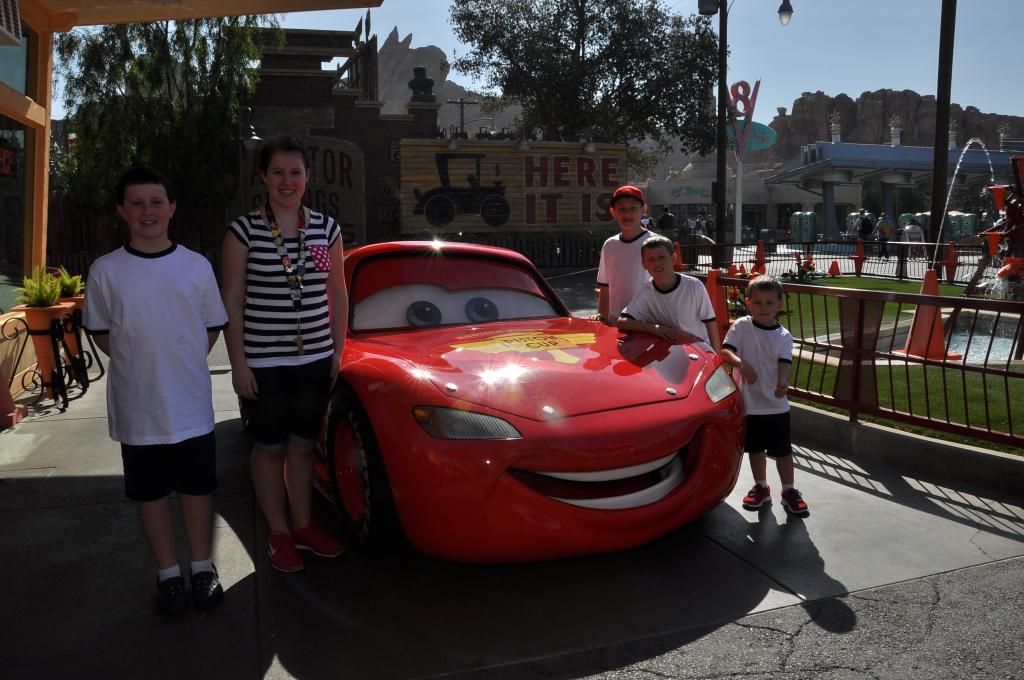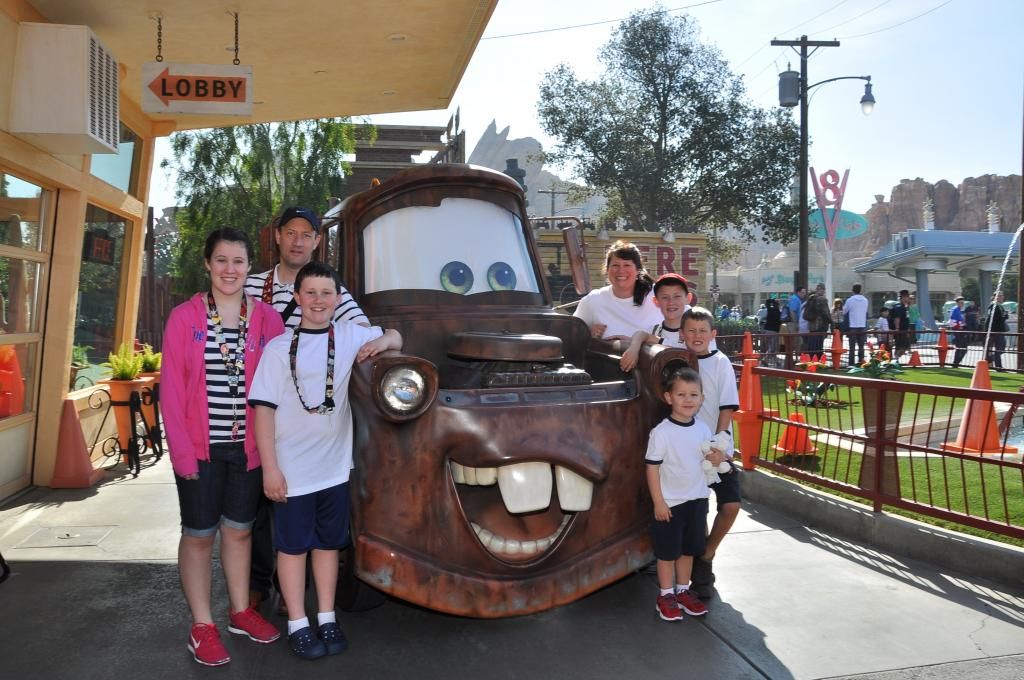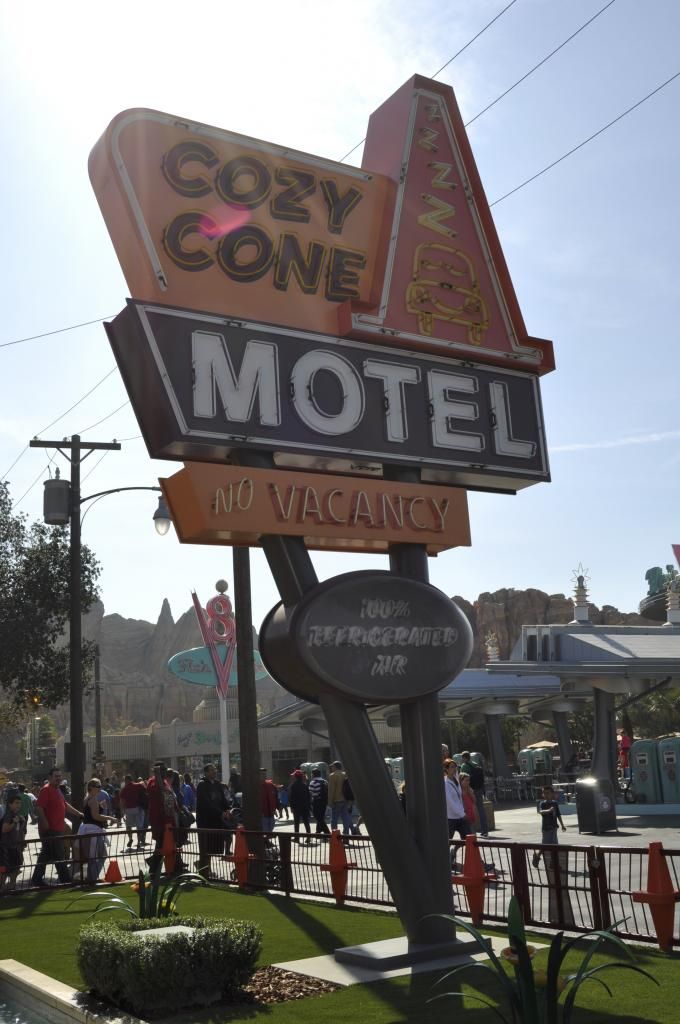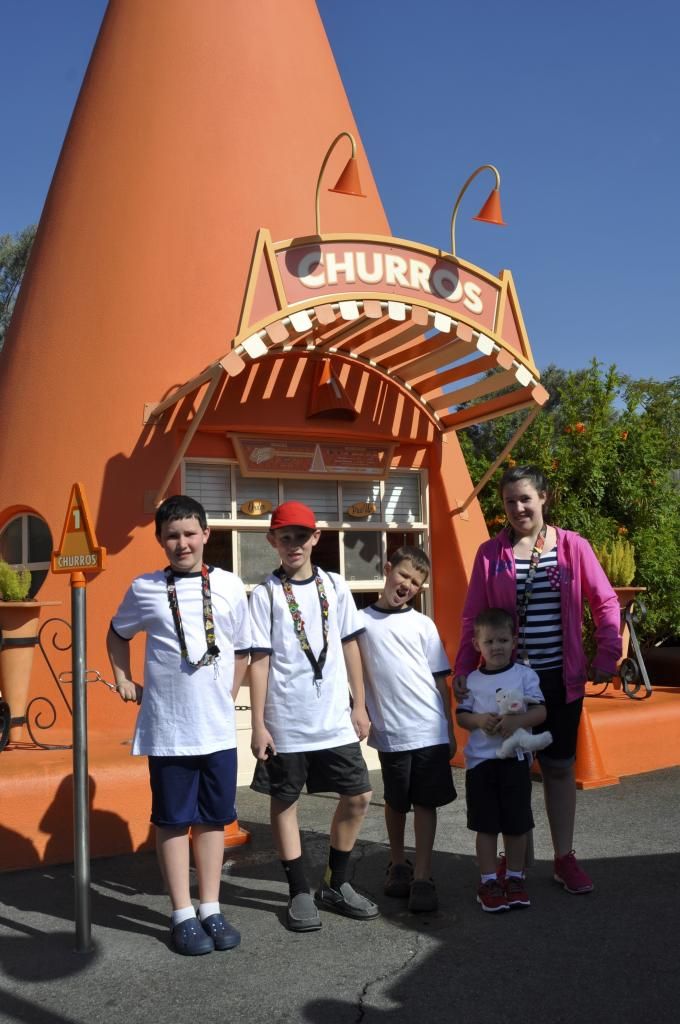 We rode Luigi's Flying Tires and Mater's Junkyard Jamboree.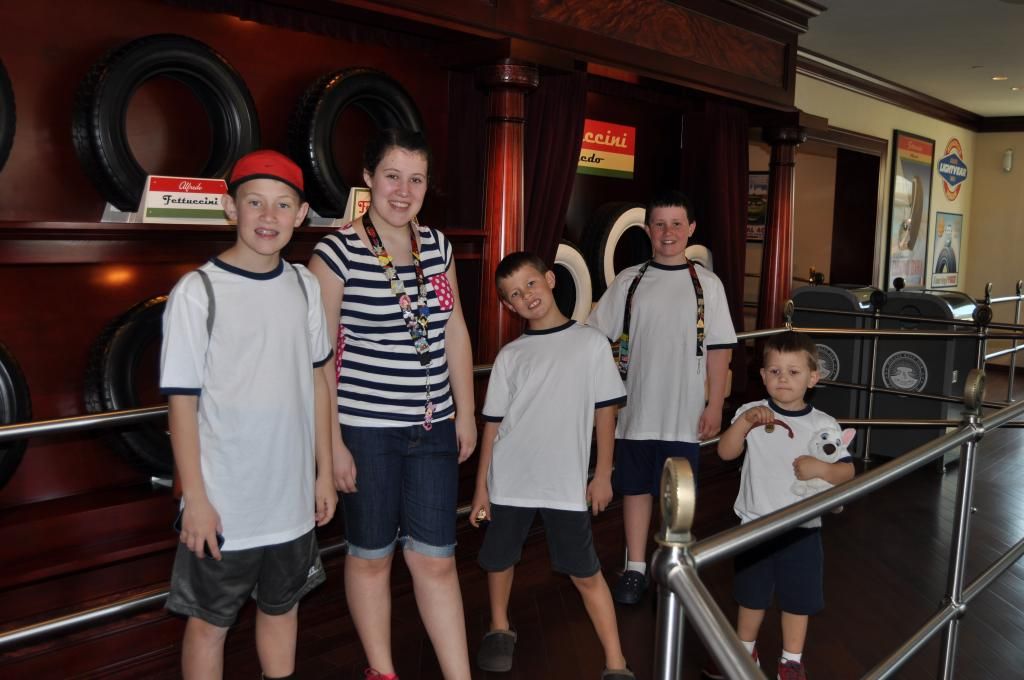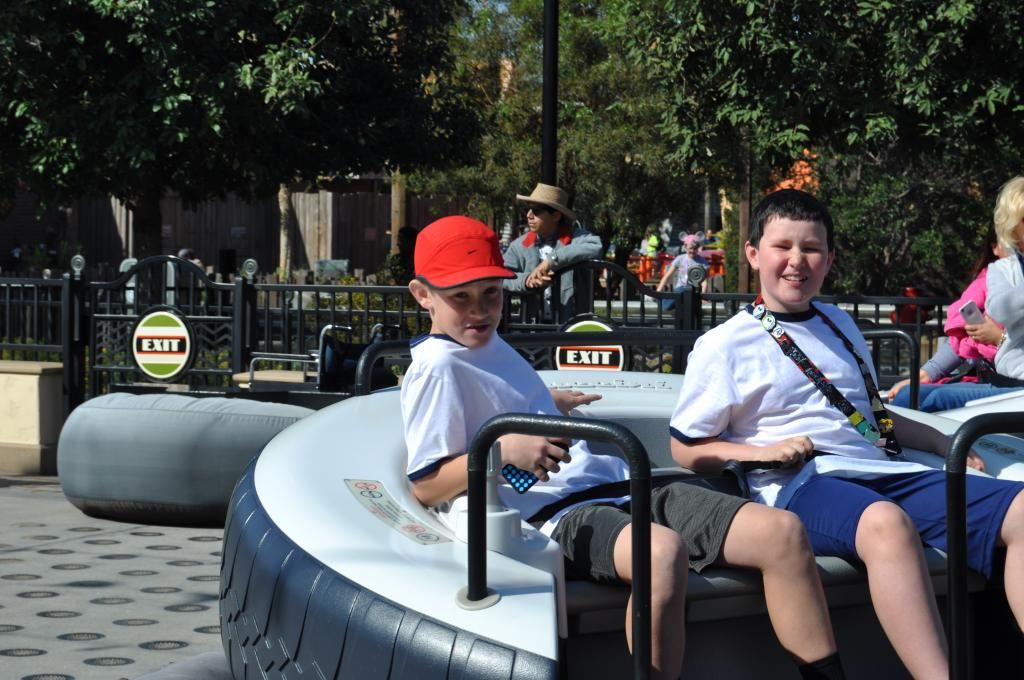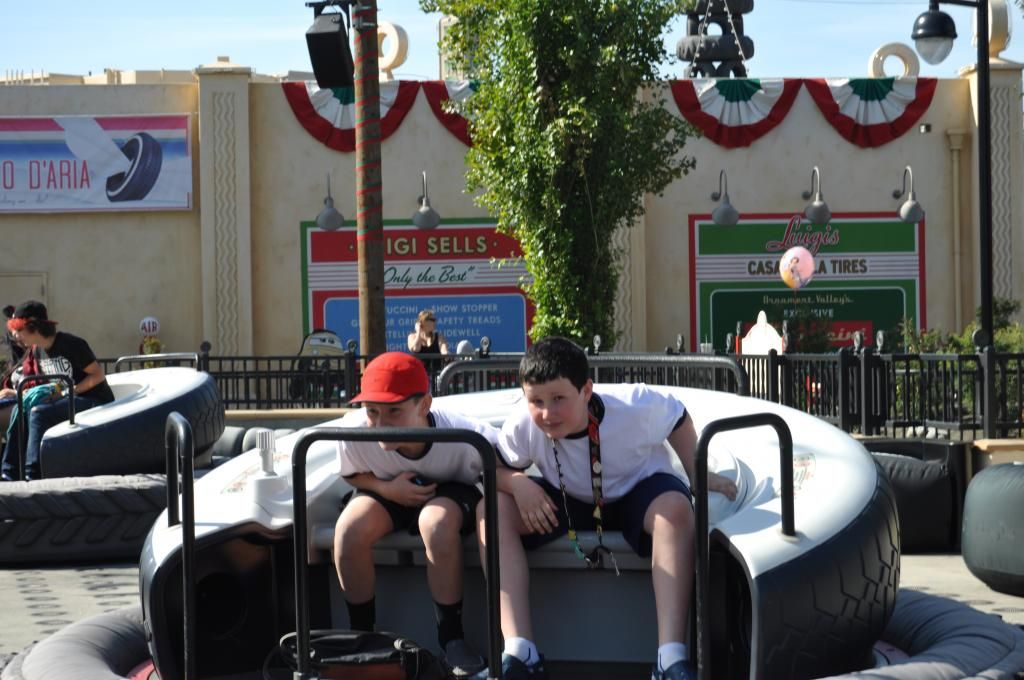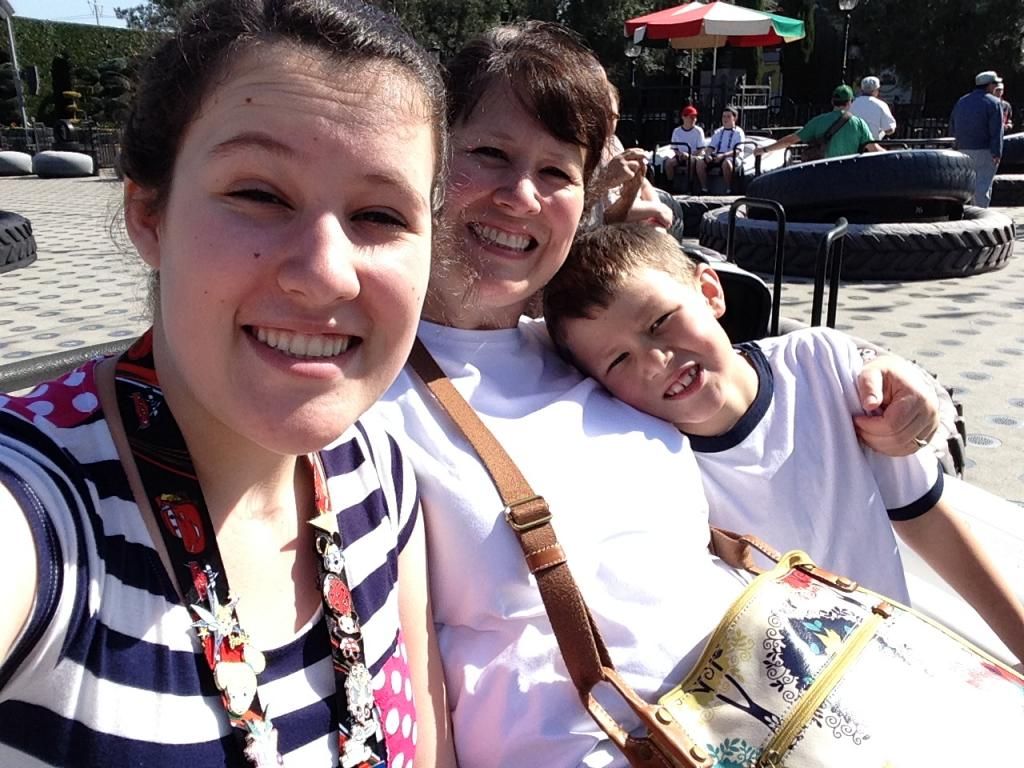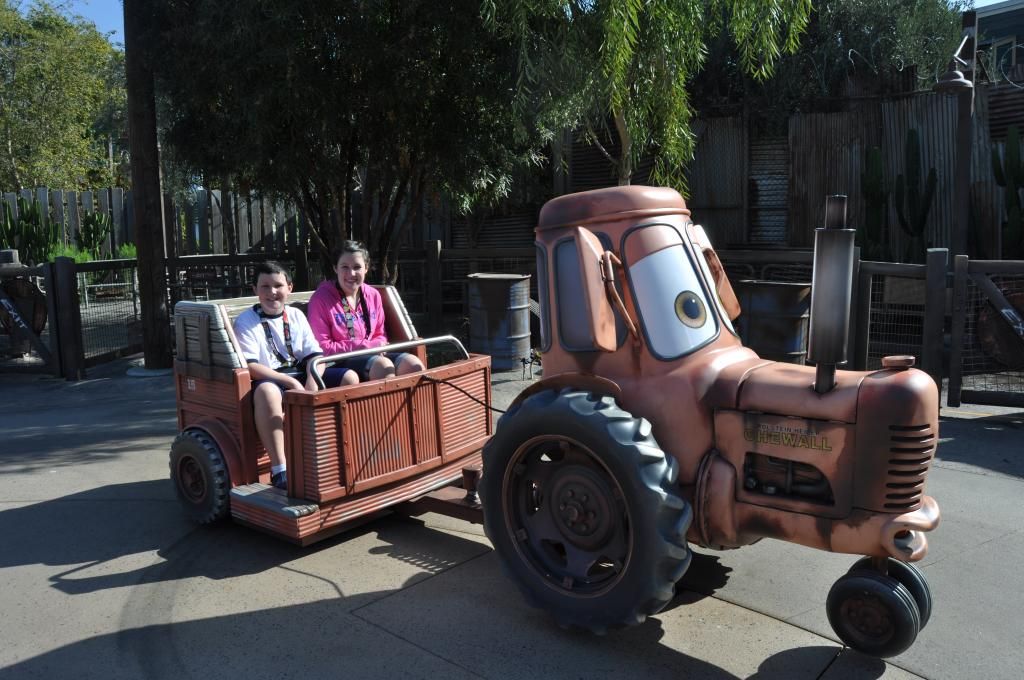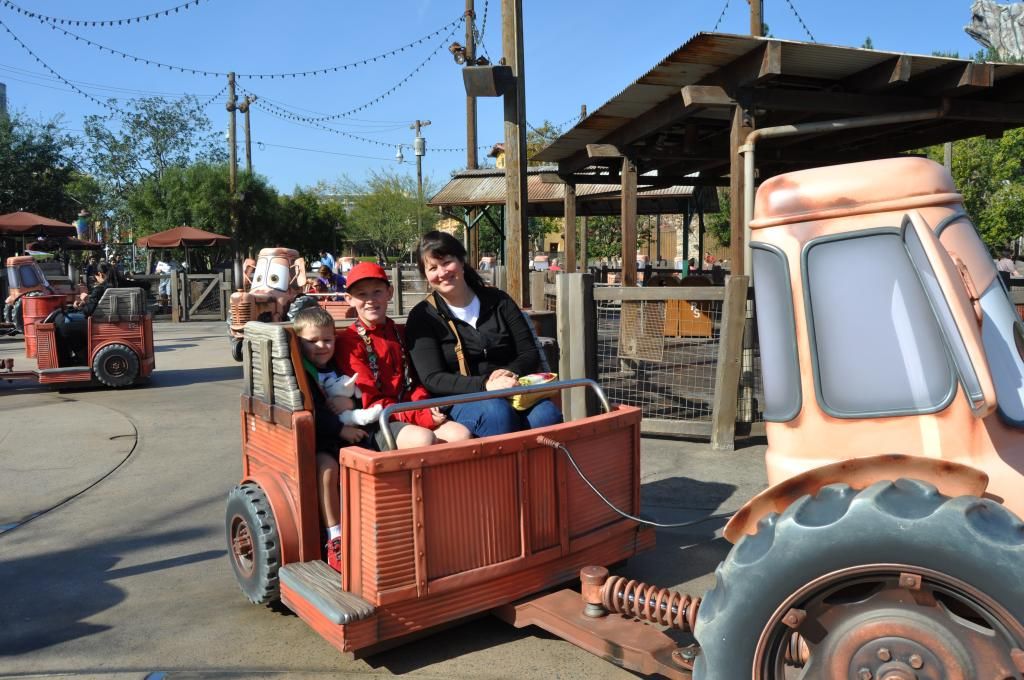 Radiator Springs Racers was definitely one of our families favorite rides in the park! We only got this one picture of the family on the ride and you can't really see Levi (he's driving) but he really didn't like it. It was TOO fast he said. The rest of us wish we could have gone on it over and over!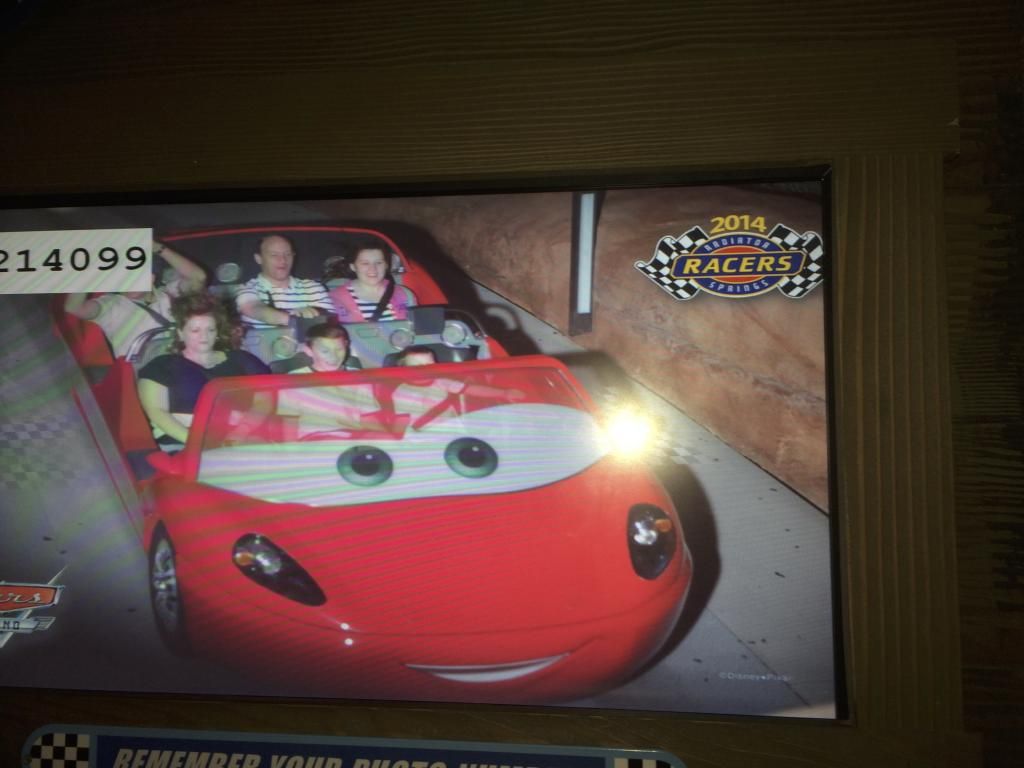 We started getting hungry so we headed to Taste Pilots' Grill for lunch and on our way was excited to get to see Mickey and Pluto!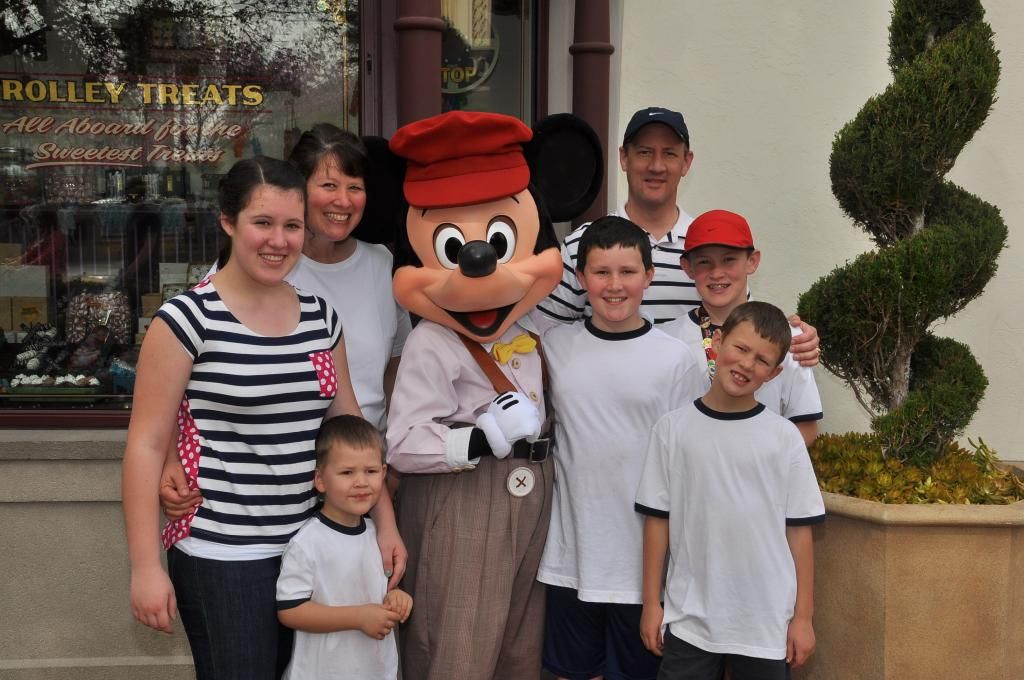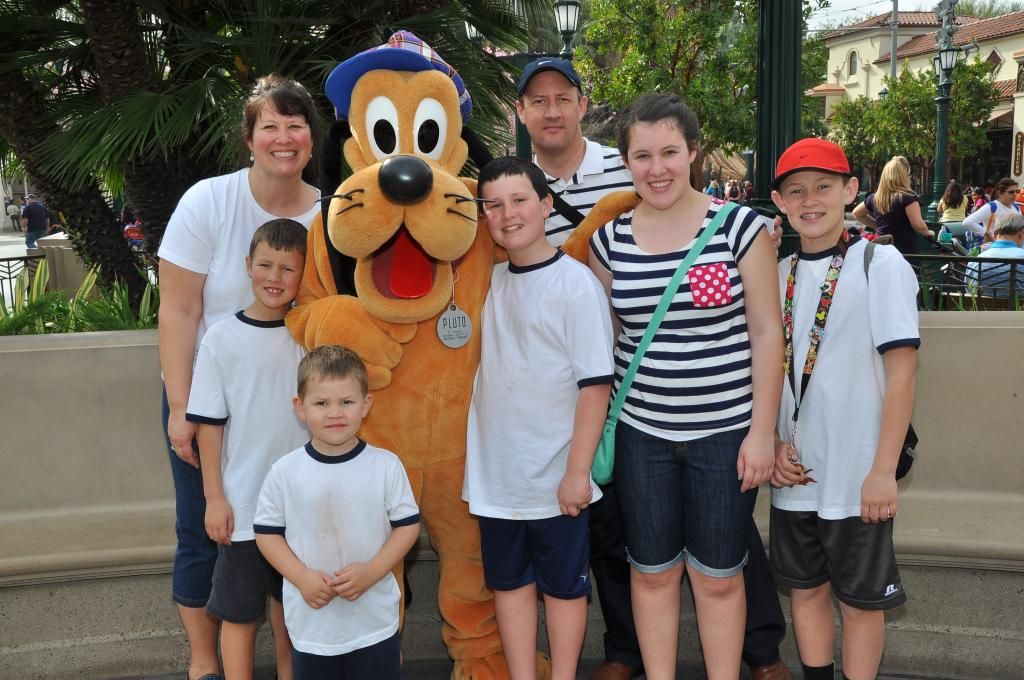 Pretty cute!!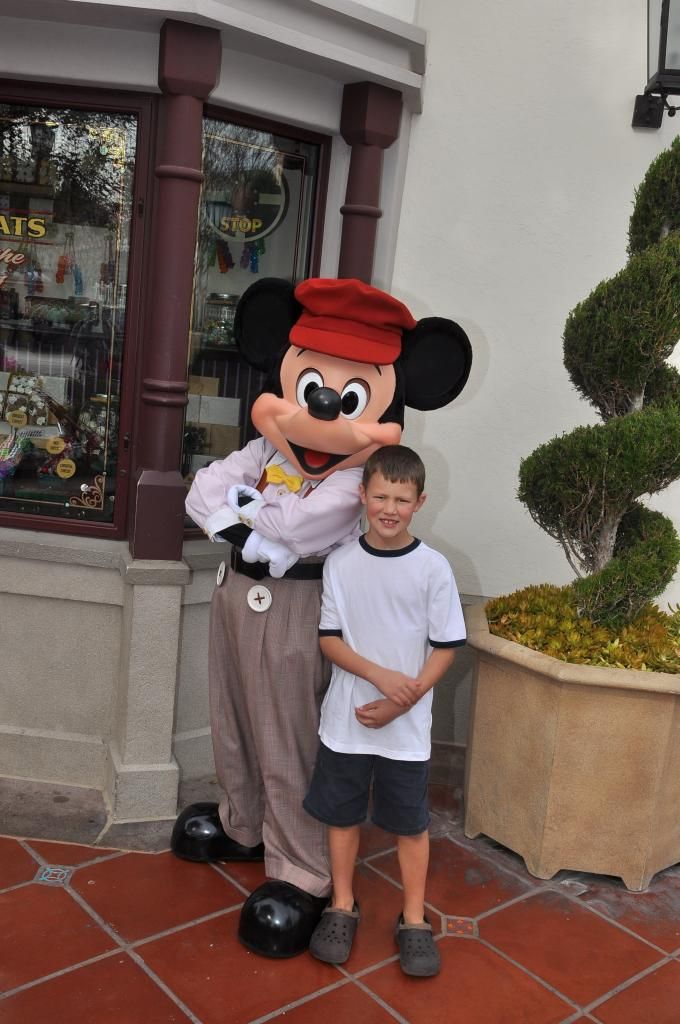 We spent some time in "a bug's land".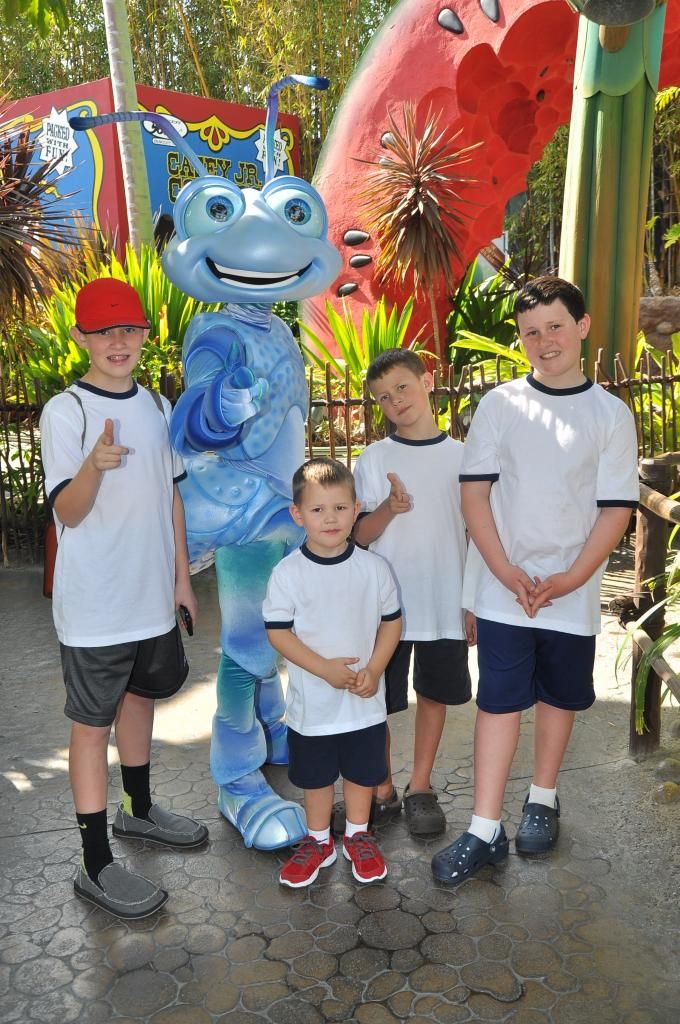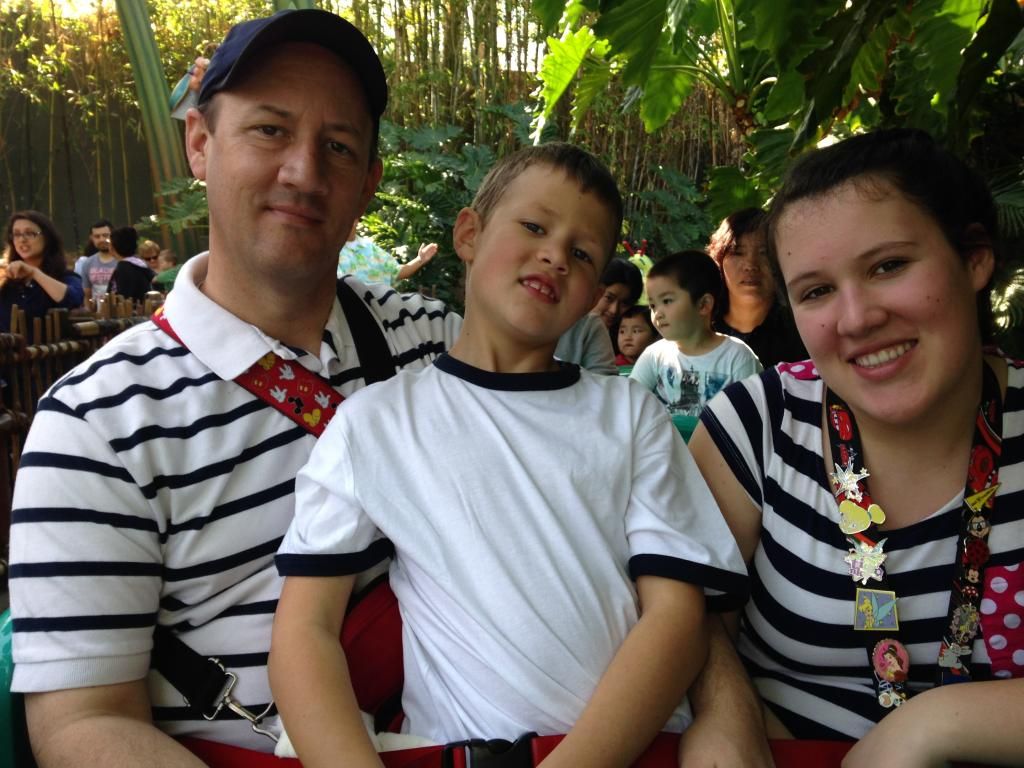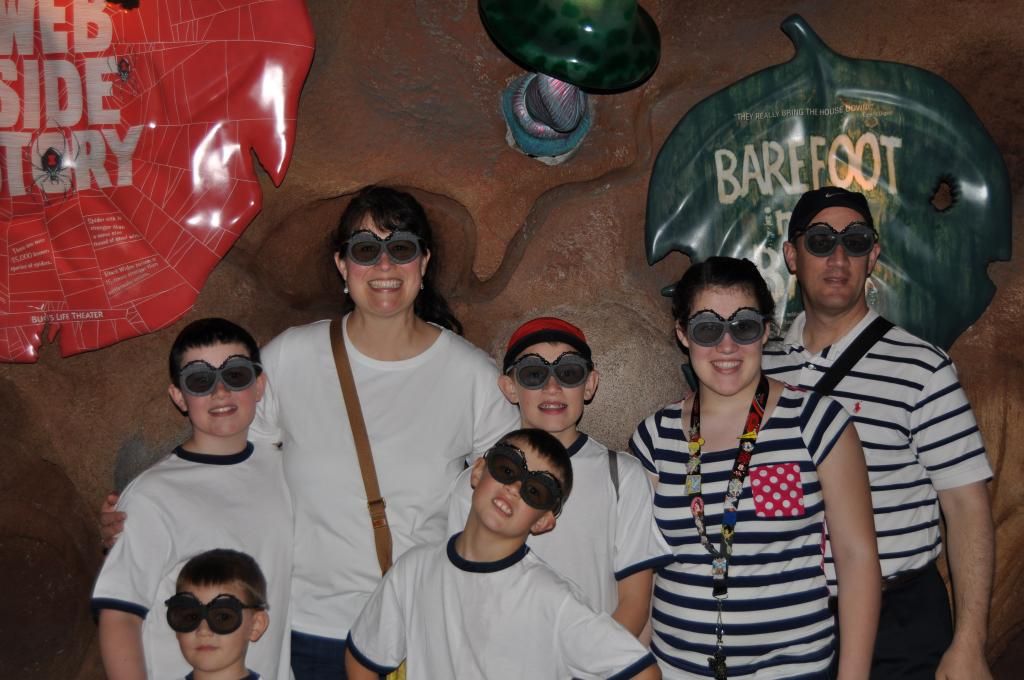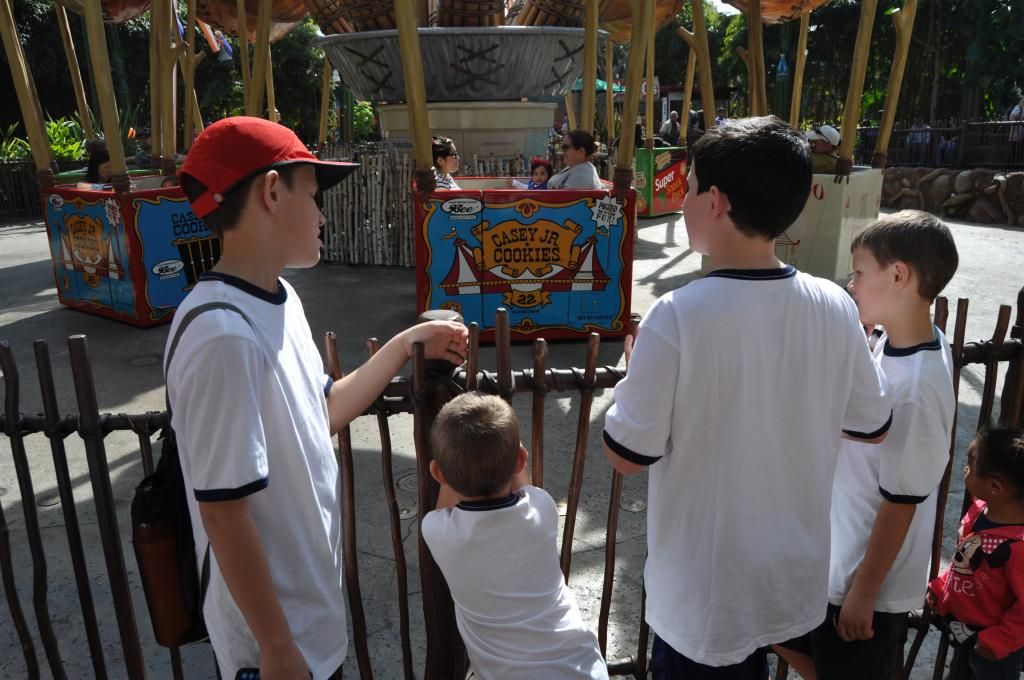 Sarah, Andrew and Nathan went on Tower of Terror.
The big kids really got into trading Vinylmations and only one store in Disney California traded them. We made a stop in the store and we were all pretty engrossed in trying to choose the best one when I noticed that Levi wasn't by us. I got a little panicky and started looking for him. I found him on the other side of a bookcase not far away, very content sitting on the floor reading Frozen. Yes, we bought him the book.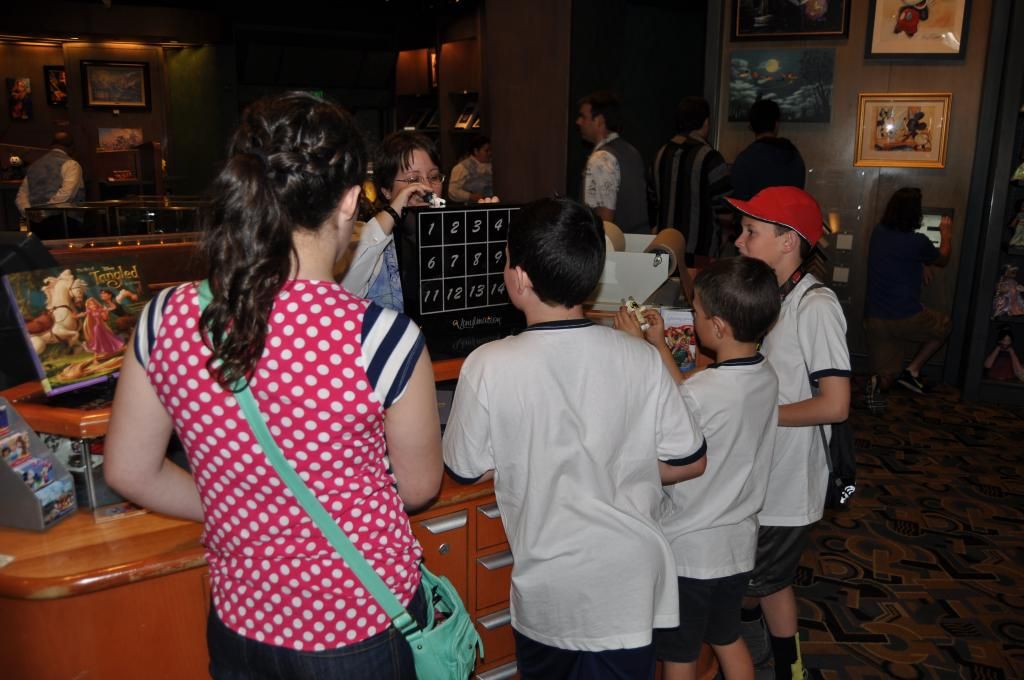 We watched the Disney/Pixar parade and ate more cotton candy.
We went on tons of more rides but we only have this picture. Some of our favorites were Soarin' Over California, Golden Zephyr, Goofy's Sky School, Micky's Fun Wheel (not the swinging one) and Toy Story Midway Mania!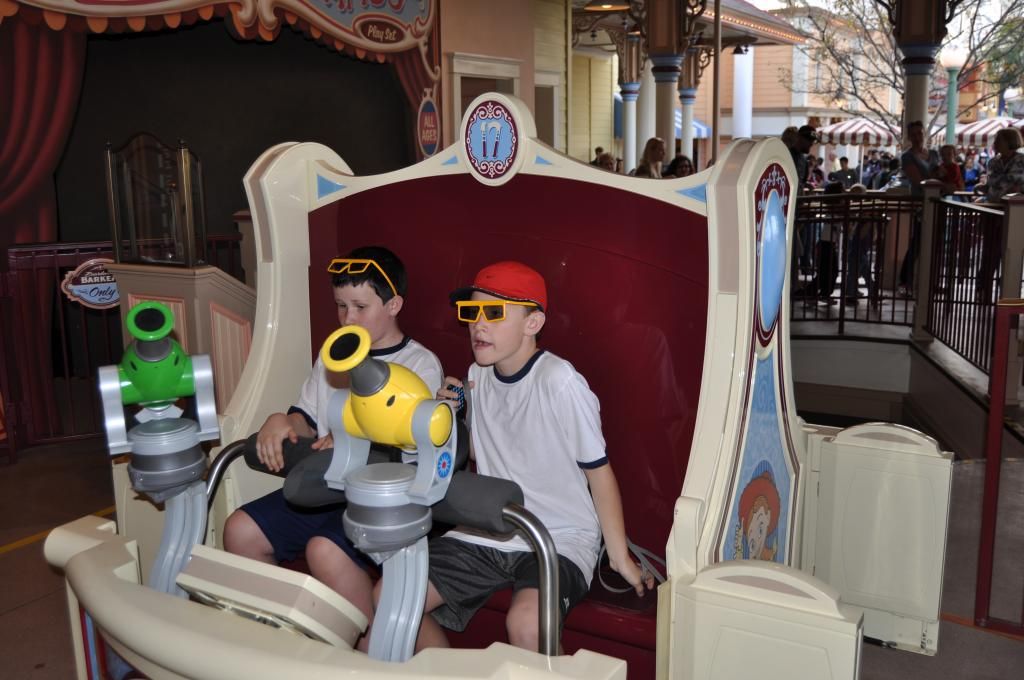 We closed the park by watching World of Color. This is how Levi left the park EVERY night.