Again, we opened the park and ran right for the Peter Pan ride. This ride is so popular that the line was one of the longest we had while we were in the park. It was worth it. Then we rode all of the other rides in Fantasyland.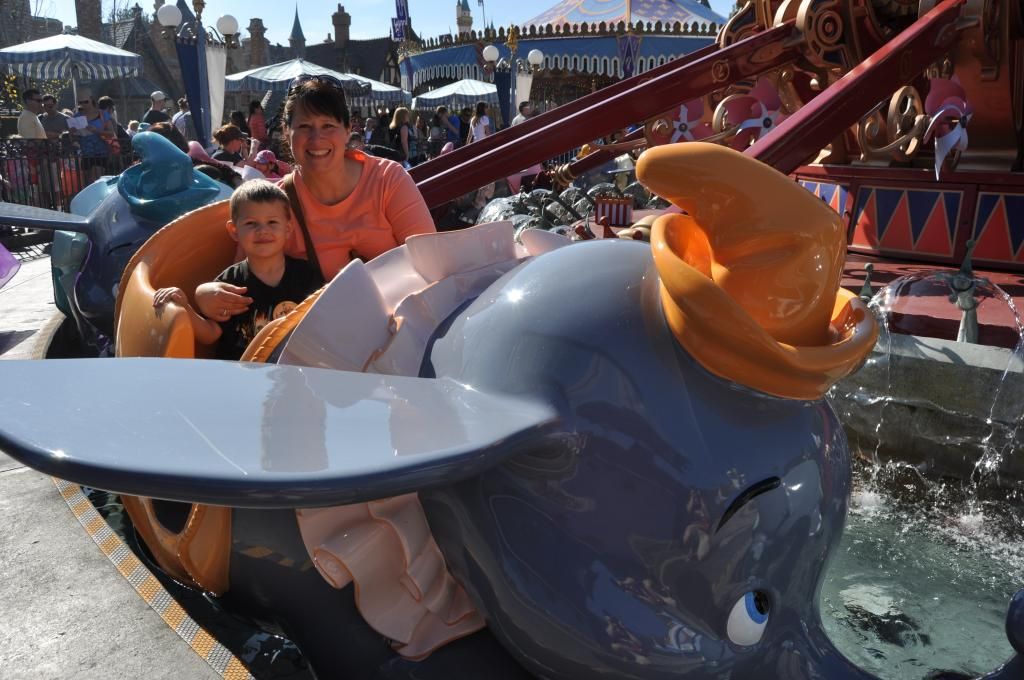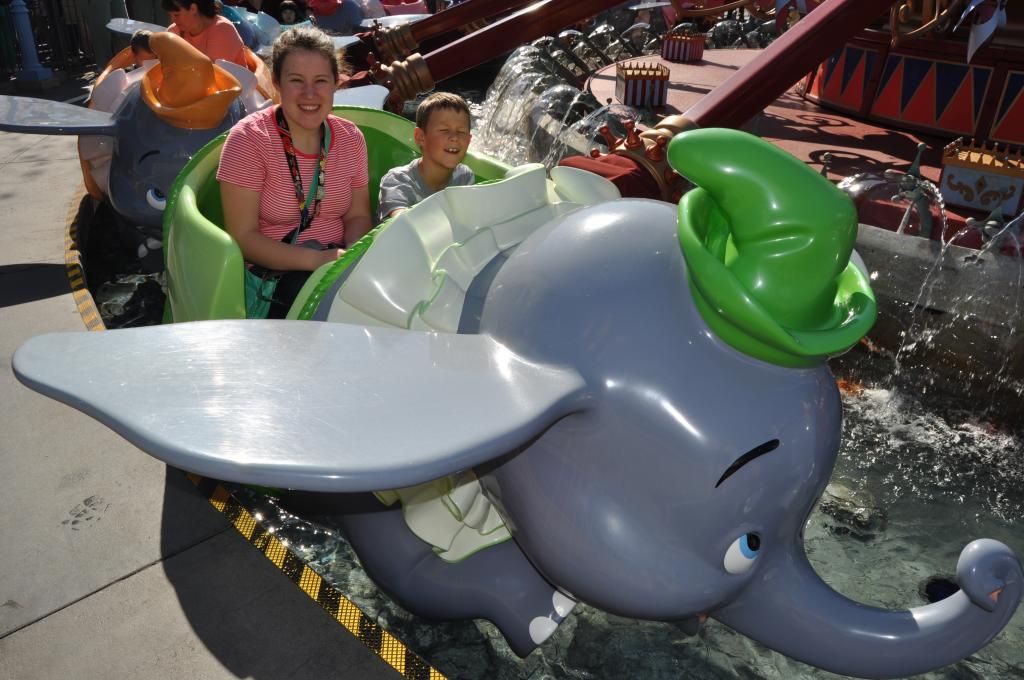 Levi was mad because he wanted to drive.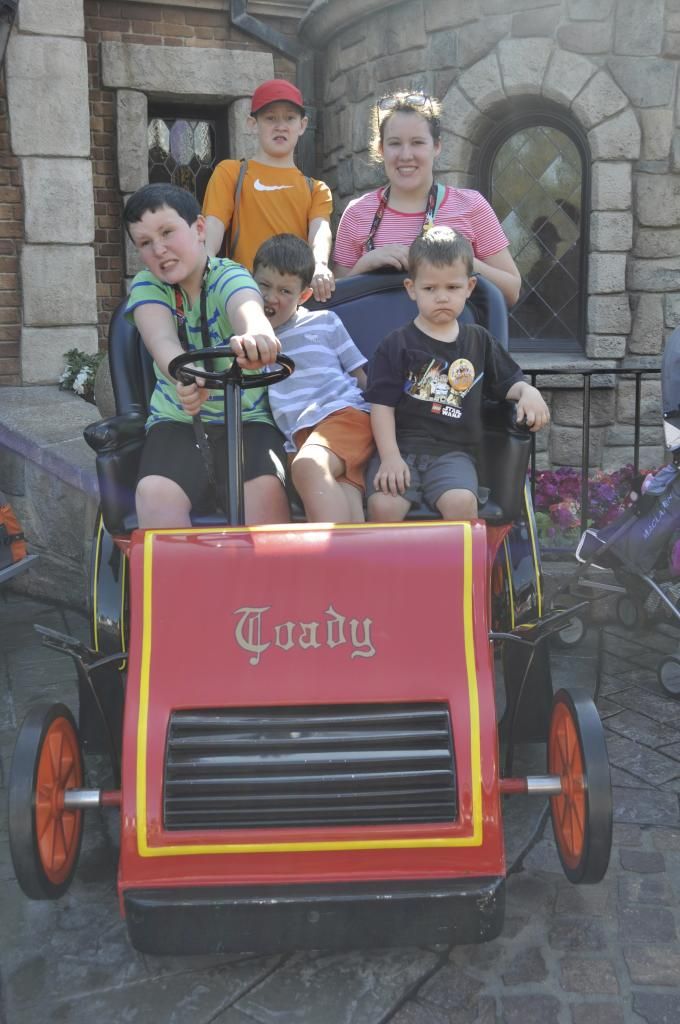 Nathan and the three oldest kids went on Space Mountain.
We rode the Monorail to Downtown Disney to do a little pin trading and to have lunch at the Rainforest Cafe. Yummy food and a fun atmosphere!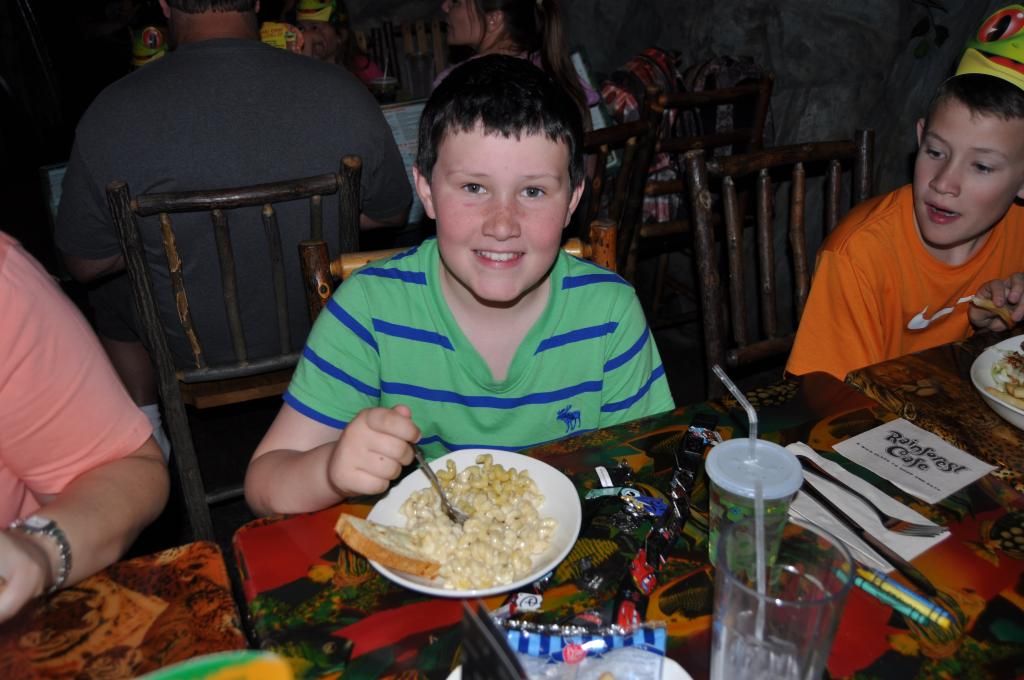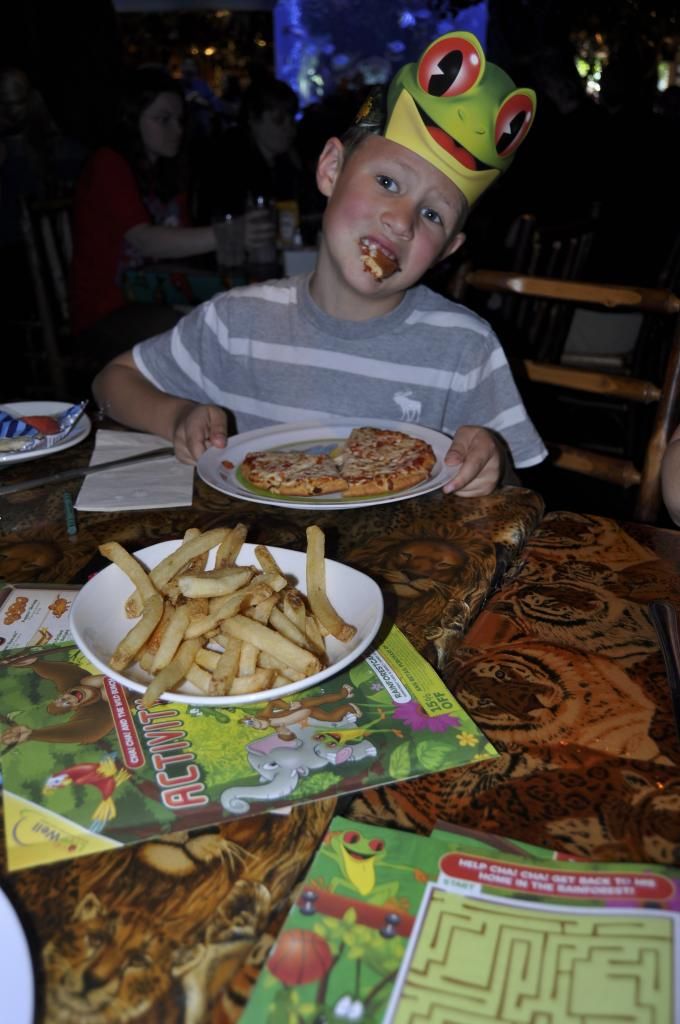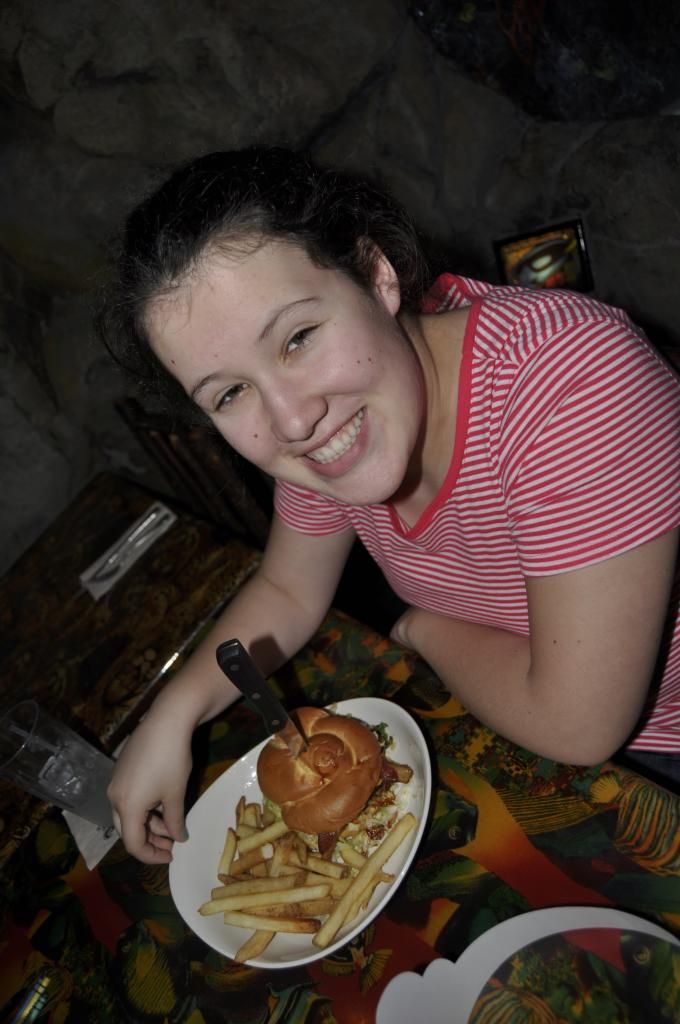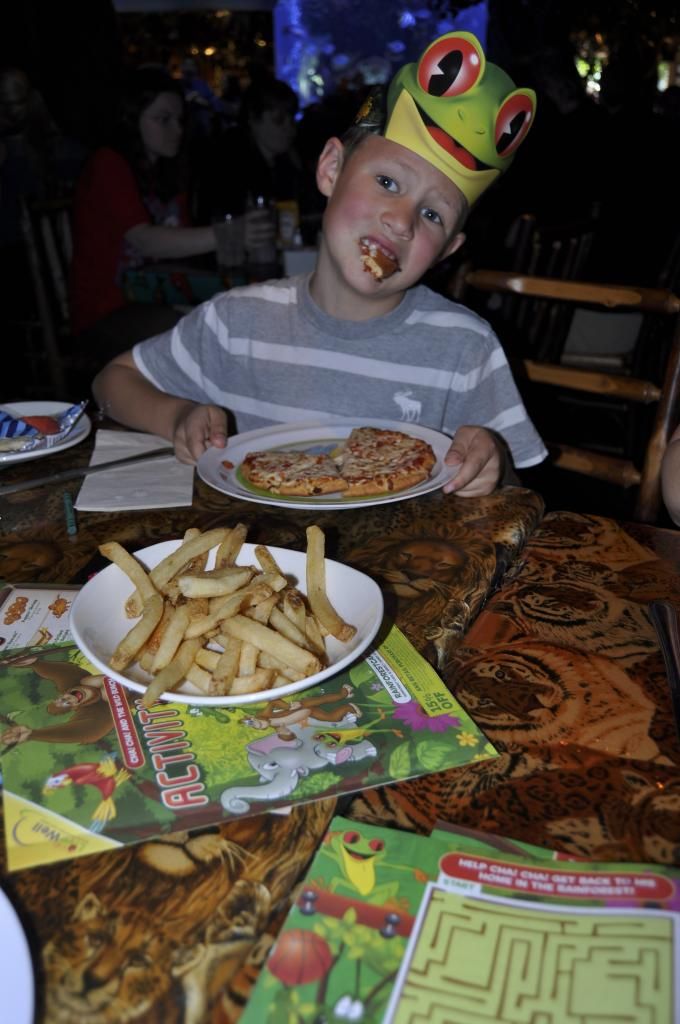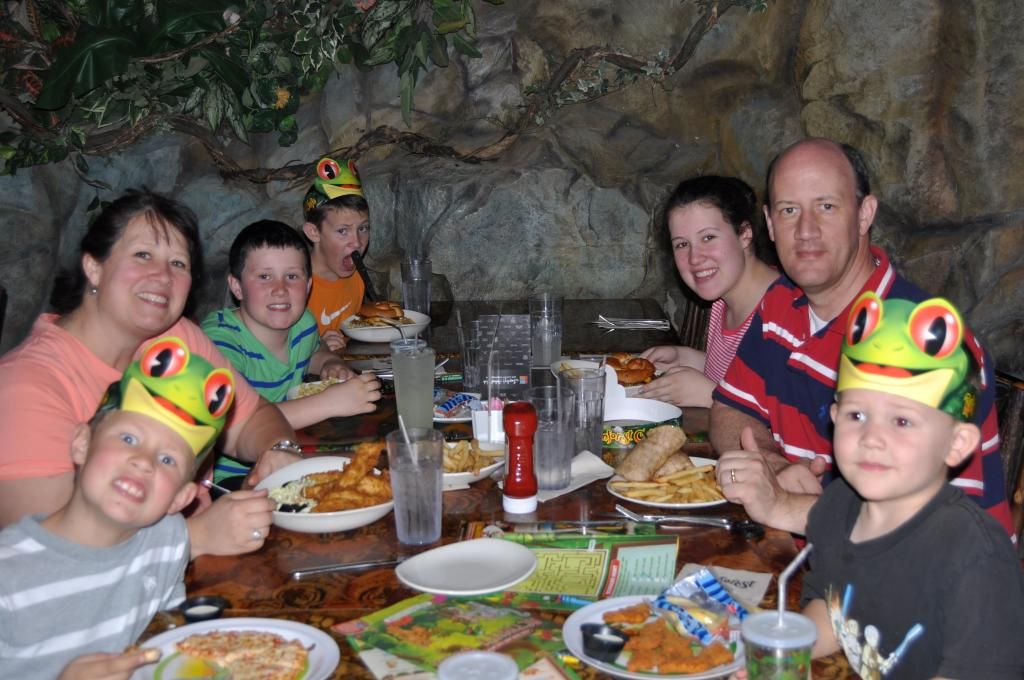 More pin trading in Frontierland.
Rode on the Mark Twain Riverboat.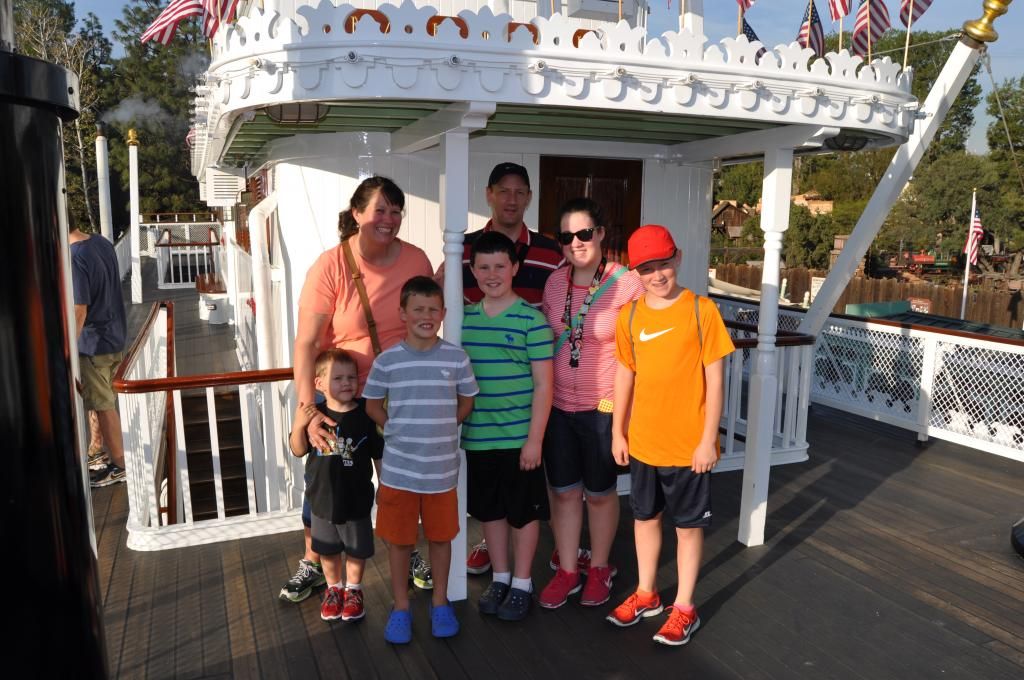 Spent time in Toon Town.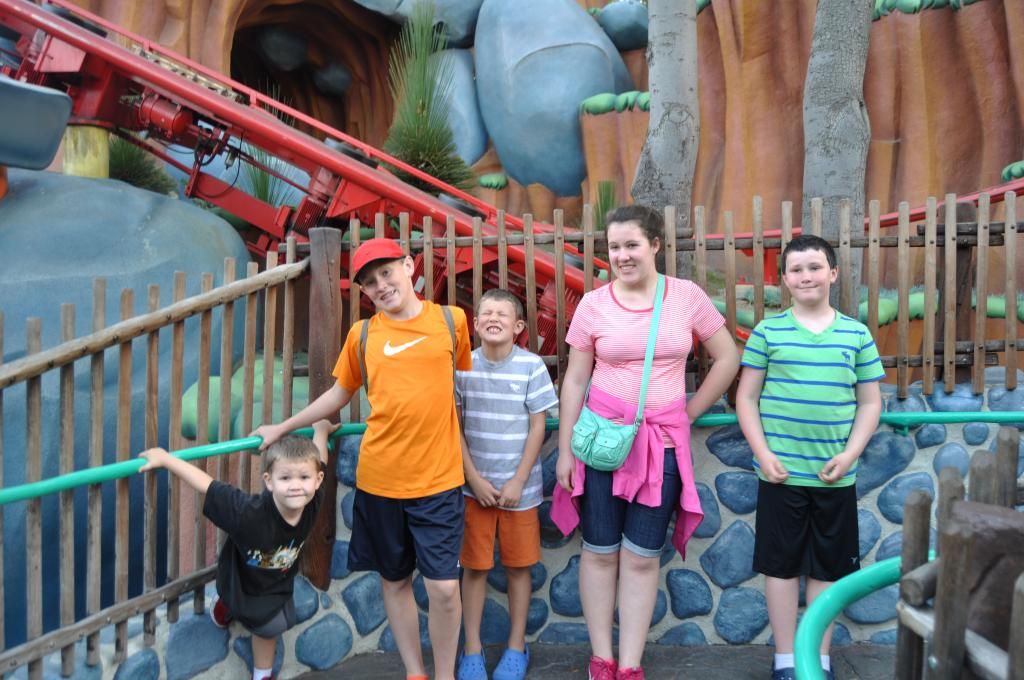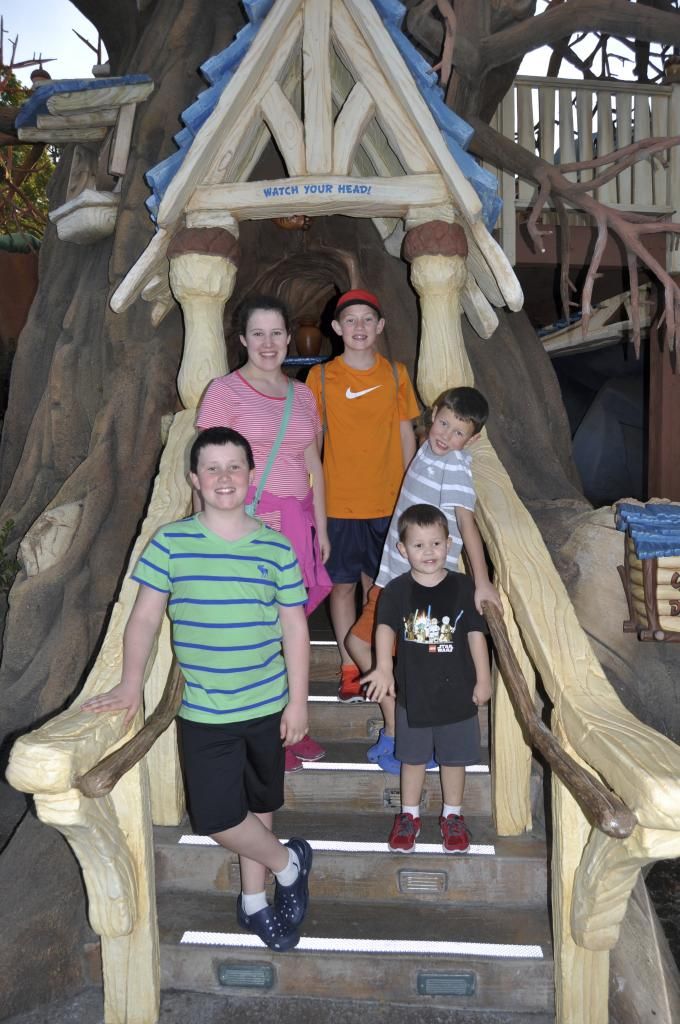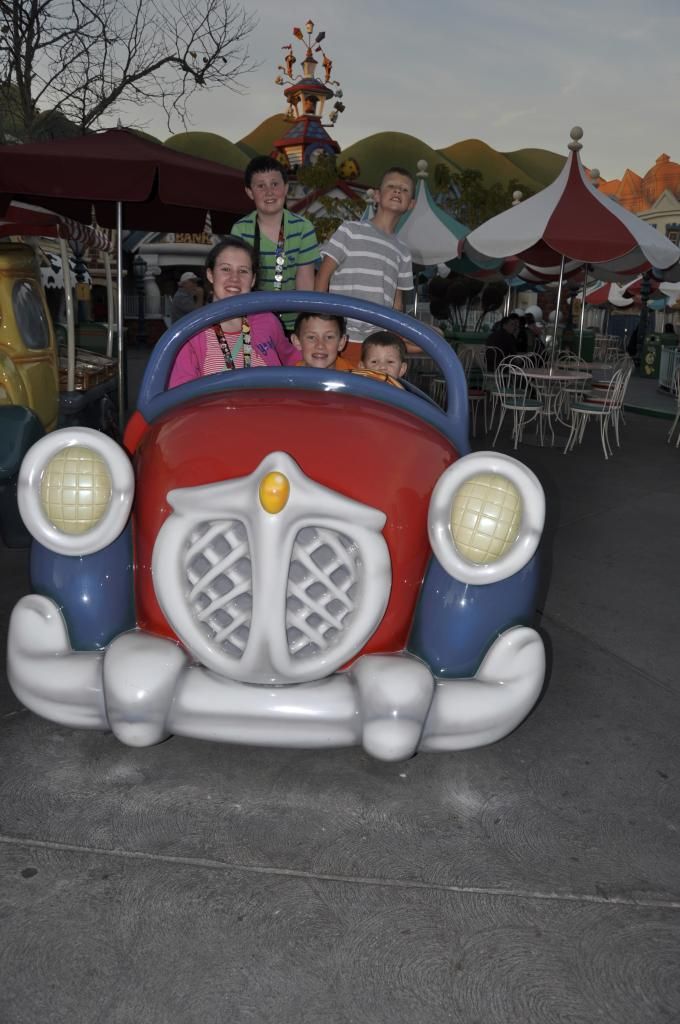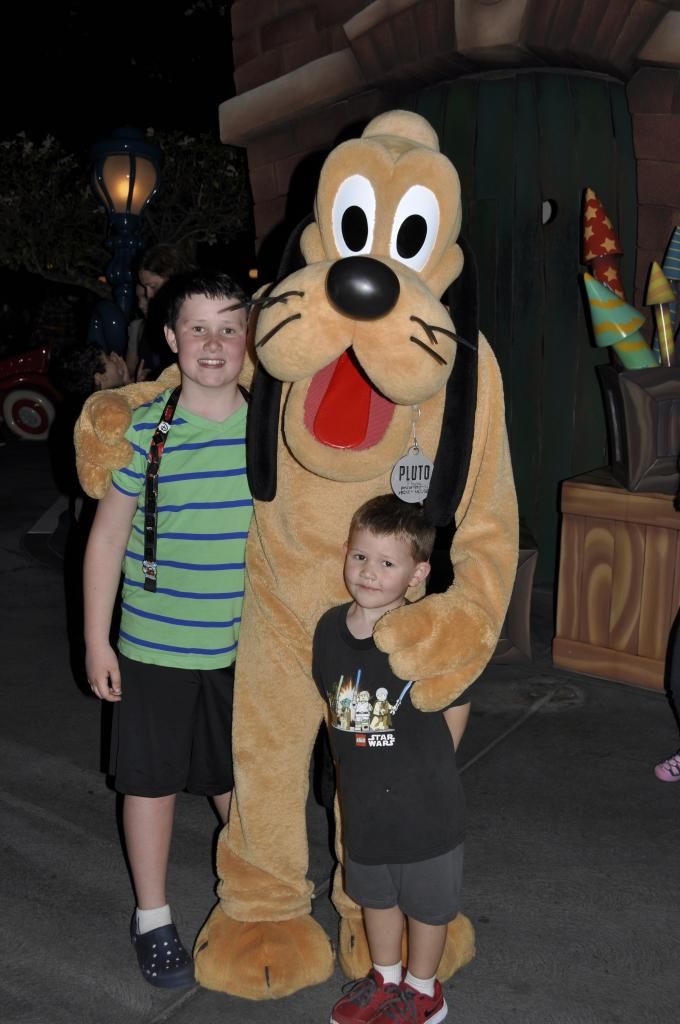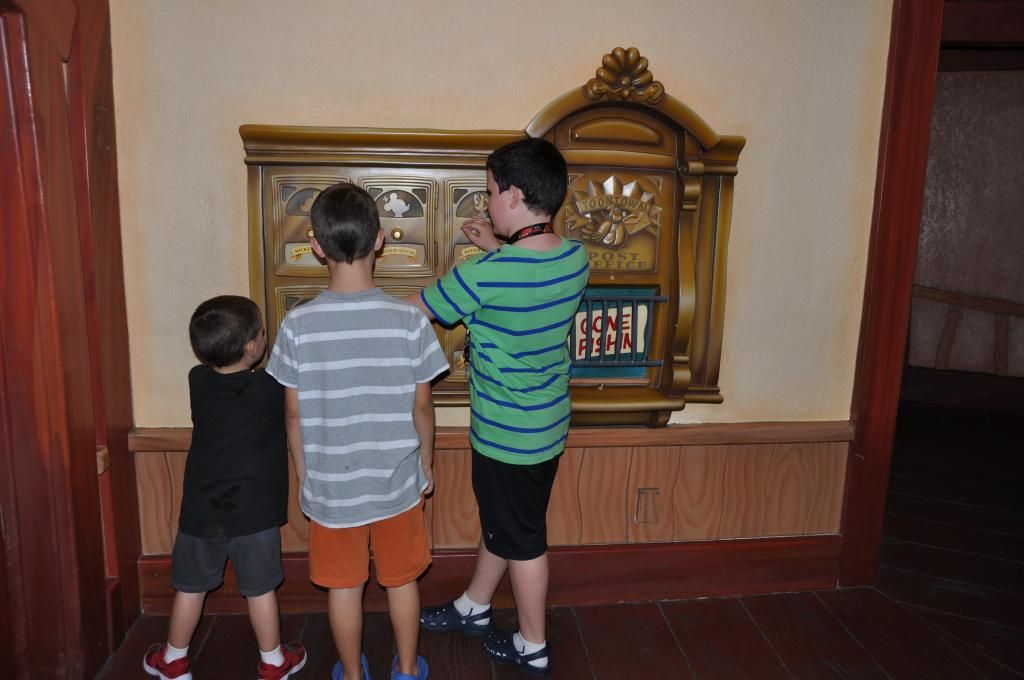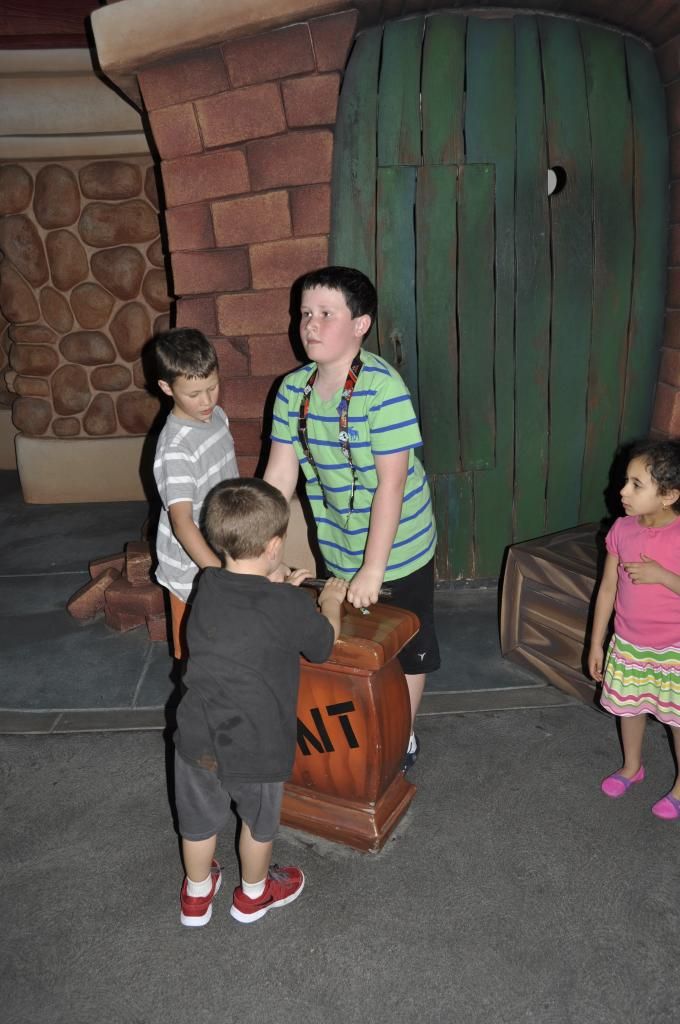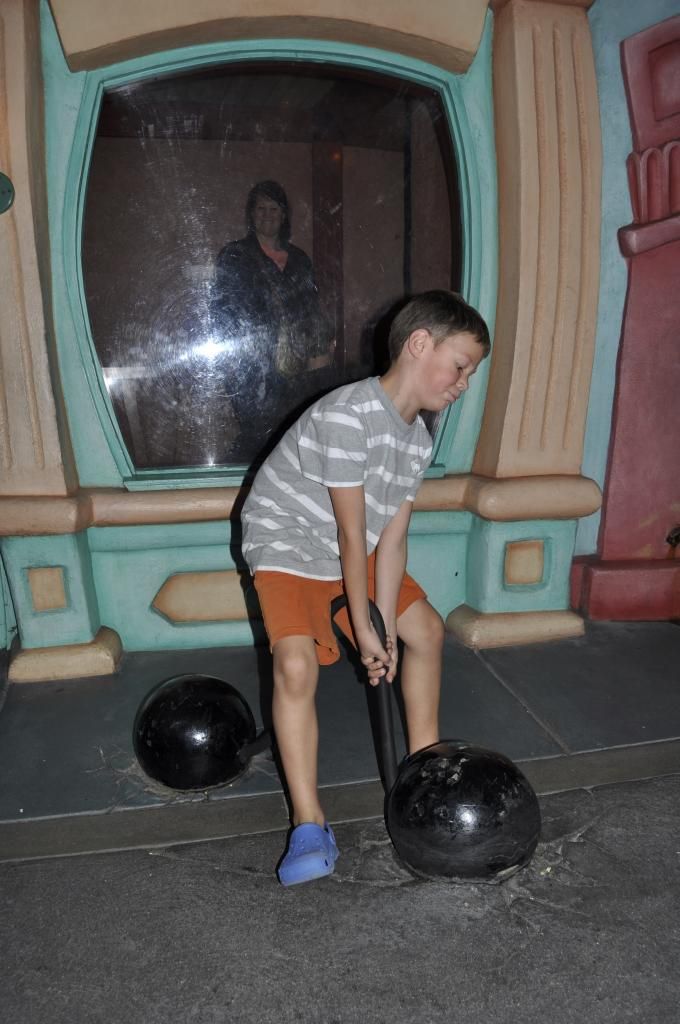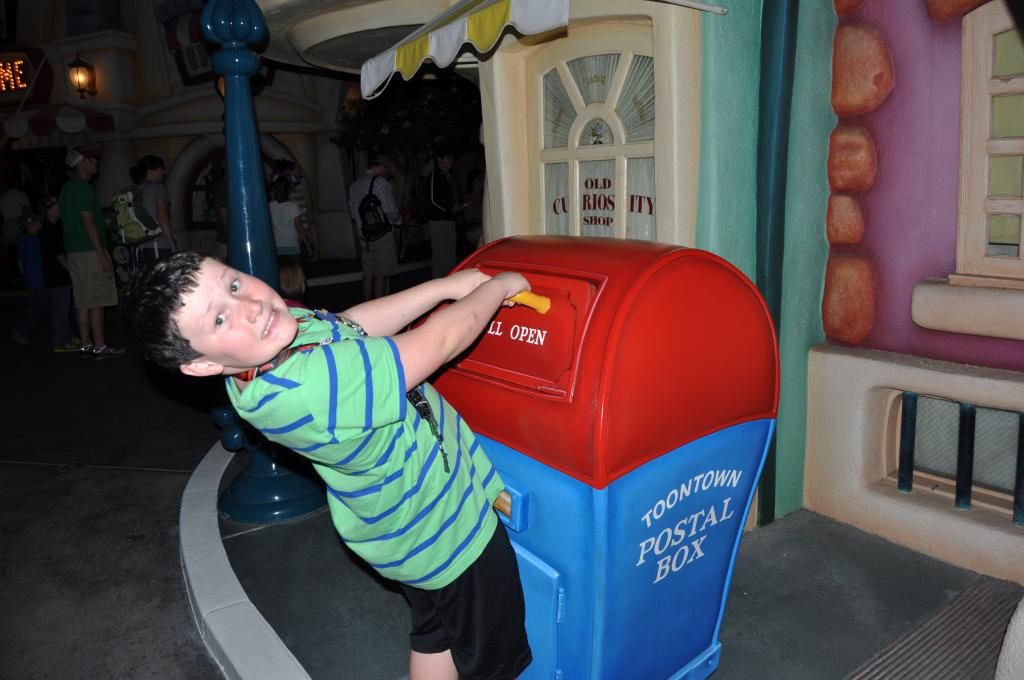 Watched the night parade again, ate our dinner of chips and corn dogs and then closed the park after a few more rides, pin trading and shopping.