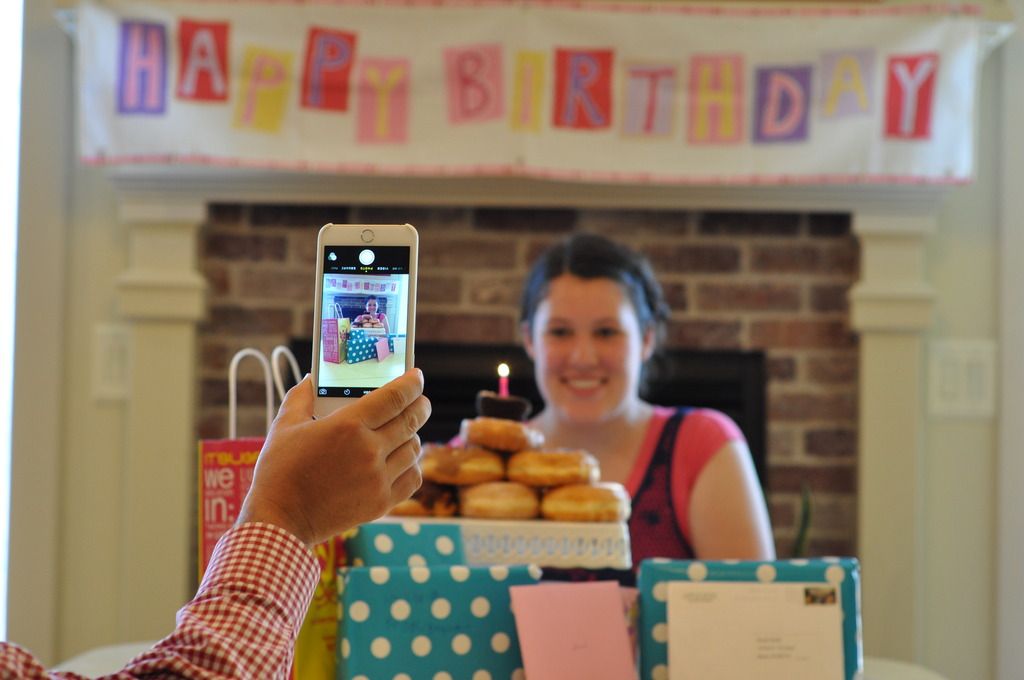 Sarah's birthday fell during her week at Girl's Camp this year. A few days before, she told me that the only thing she wanted on her birthday was a quesadilla. I had no idea how I was going to pull that off but I did bring a few tortillas with me hoping the cooks would share some cheese. I visited with the cooks before Sarah arrived (she was on the over-night 4th year hike) and told them of Sarah's request. The menu that they had created months ago was Mexican for lunch so quesadillas wouldn't be a problem. I then asked them what was on the menu for dinner and they told me it was Italian - pasta with WHITE SAUCE! I couldn't believe it. Had we been home, this would have been exactly what she would have requested for her birthday meals. They were definitely inspired cooks!! Here is a picture of Sarah with her "quesadilla cake" with candles. Everyone sang "Happy Birthday" to her and told her happy birthday ALL day long.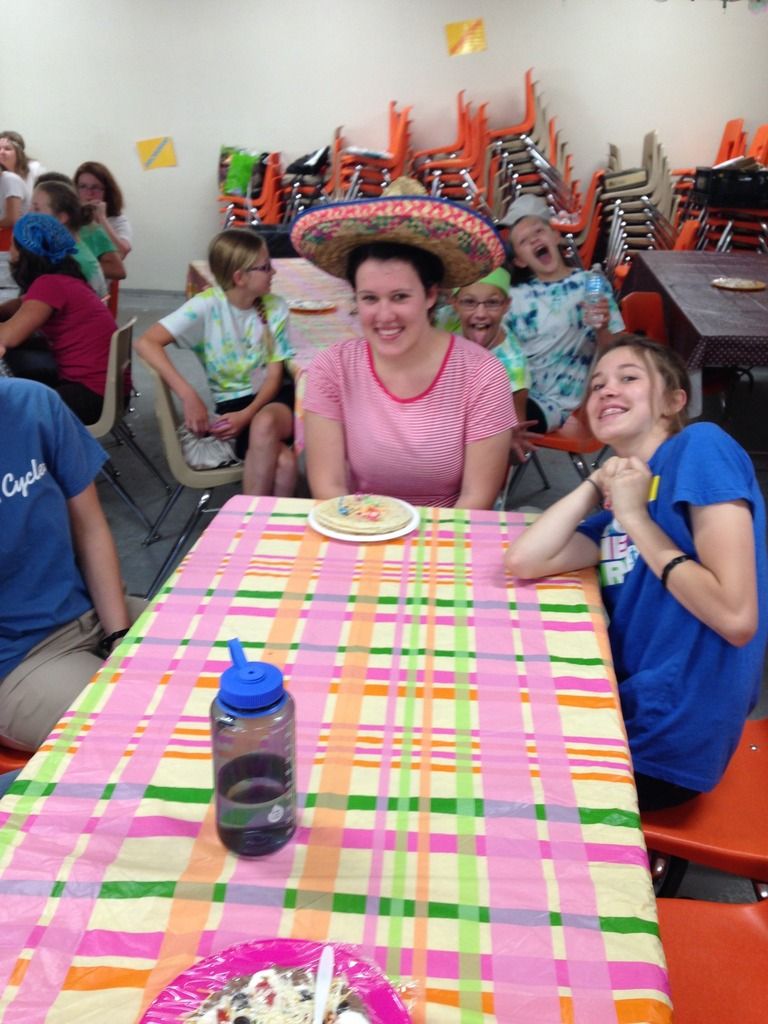 The other request that she told me AFTER we got to camp was that she expected to talk to her dad, brothers and Nonnie
ON
her birthday. We had no cell service up at Pinetop so that wasn't going to work. I didn't take my car up their either so I couldn't drive to where we would get service. I did find a pay phone that I could make a call but it only took quarters and debit cards...didn't bring either of those either - dang!! I did scrounge up a few dollars from a kind friend so as I was begging anyone if I could trade them a dollar for some quarters. One of the cooks, Mandi asked if we could wait to make a call until her husband called her (on the pay phone). Ding, ding, ding. The light finally went on and I asked Mandi if she would ask her husband (who knows Nathan) to text Nathan the pay phone number and ask him to call us. Since Nonnie was still at our house, Sarah got her wish and was able to talk to her dad, brothers and Nonnie ON her birthday. Wish granted!! Thank goodness!
We decided to celebrate Sarah's birthday Thursday night when we got back into town and Grandma and Grandpa came too. She opened presents from her brothers and grandparents and parents. She got some fabric for her quilt from Spencer, marshmellow cereal from Levi, a hard drive from Andrew, a bell and hand grips for her bike from Benjamin, money from her grandparents and a purse and money from her parents. Sarah's saving to buy a laptop!!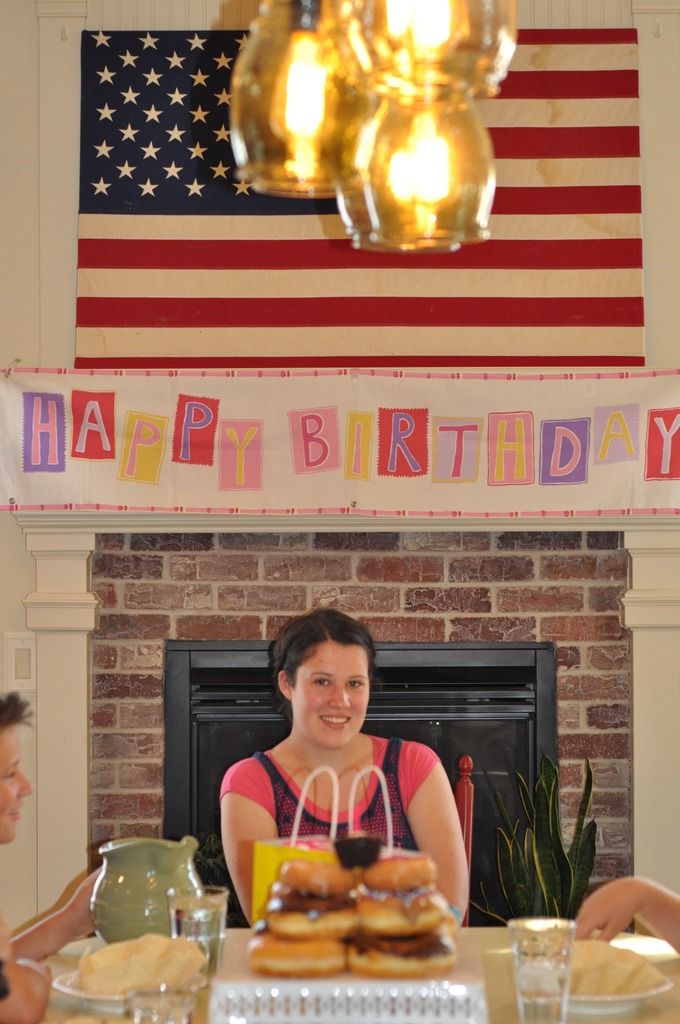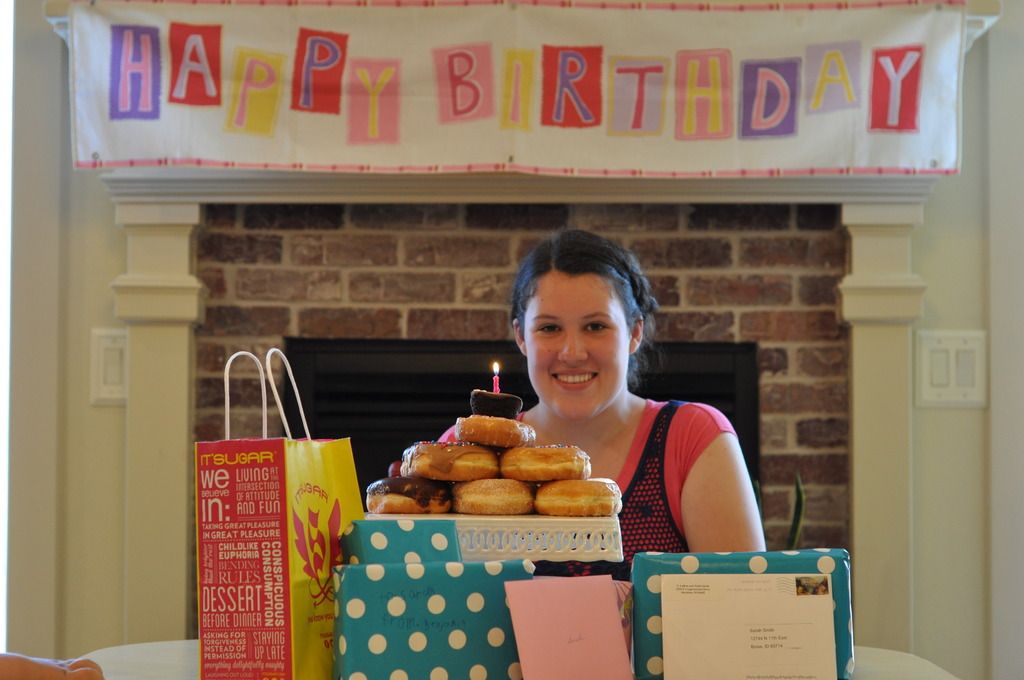 And for her birthday treat, she wanted donuts. YUMMO!!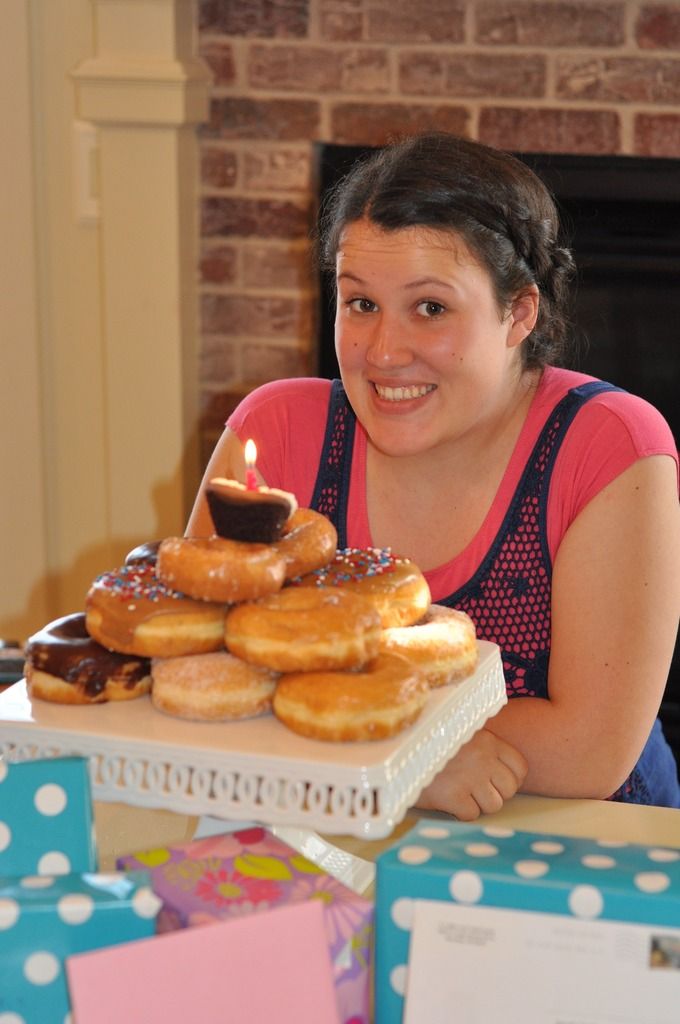 Fifteen fabulous things about Sarah...
...she has her own youtube channel. Check her out
here
!
...she's oober organized in everything that she does.
...she's amazingly techy.
...she's a wonderful older sister!
...she loves to wander the aisles of Target!
...she loves to hang out with her family!
...she's beautiful inside and out!
...she loves to make videos!
...she wants to have 19 goats when she grows up.
...she loves quesadillas!!!
...her closet is color coordinated and her hangers are evenly spaced apart.
...she's a pretty good driver.
...she going to be a world traveler someday!
...she has amazing fashion sense!
...she also wants to make videos for the
Church
when she grows up.
Love you SO much, Sarah! Happiest of Birthdays!!