We got a live tree and wreath to begin the festivities of the month. I love for the house to smell like pine. It's one of my favorite things about the holidays.
Our dad decorated our home and as you can see everything looked beautiful!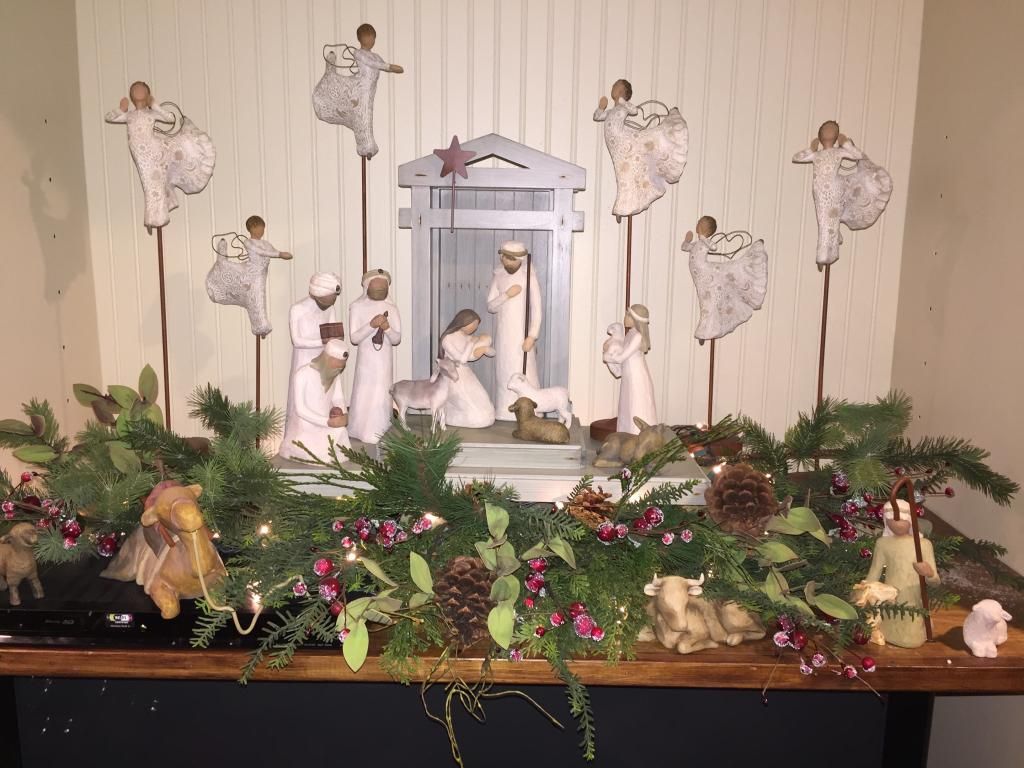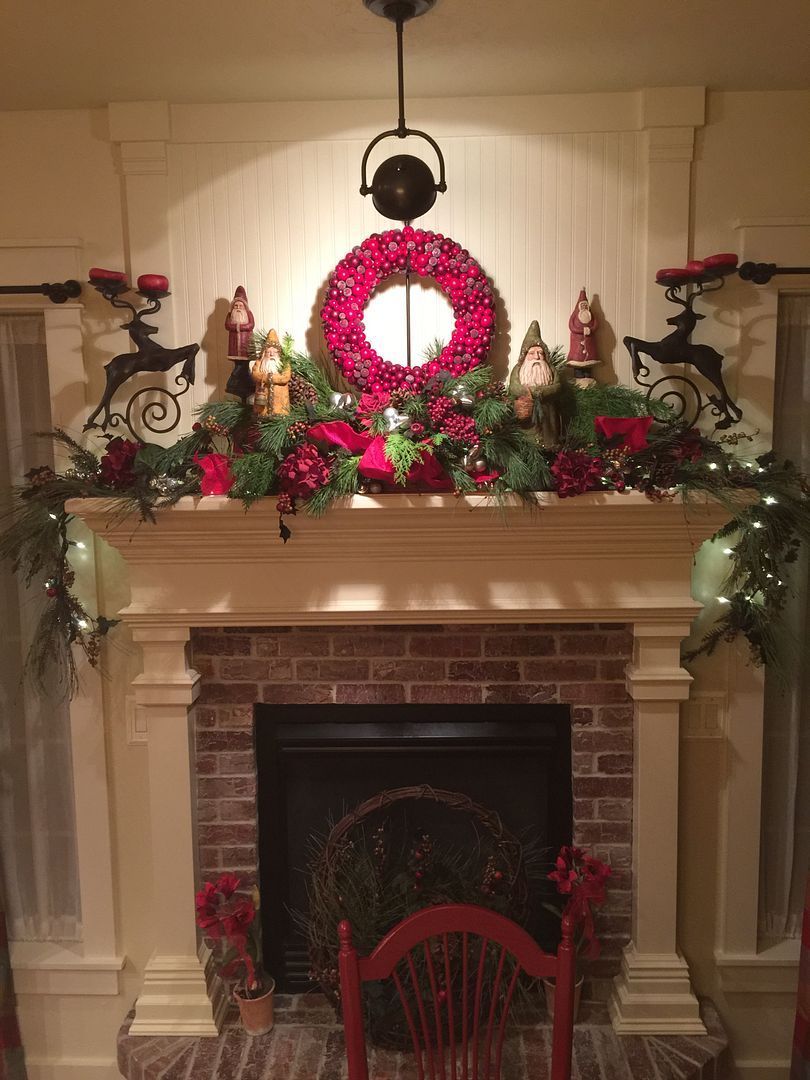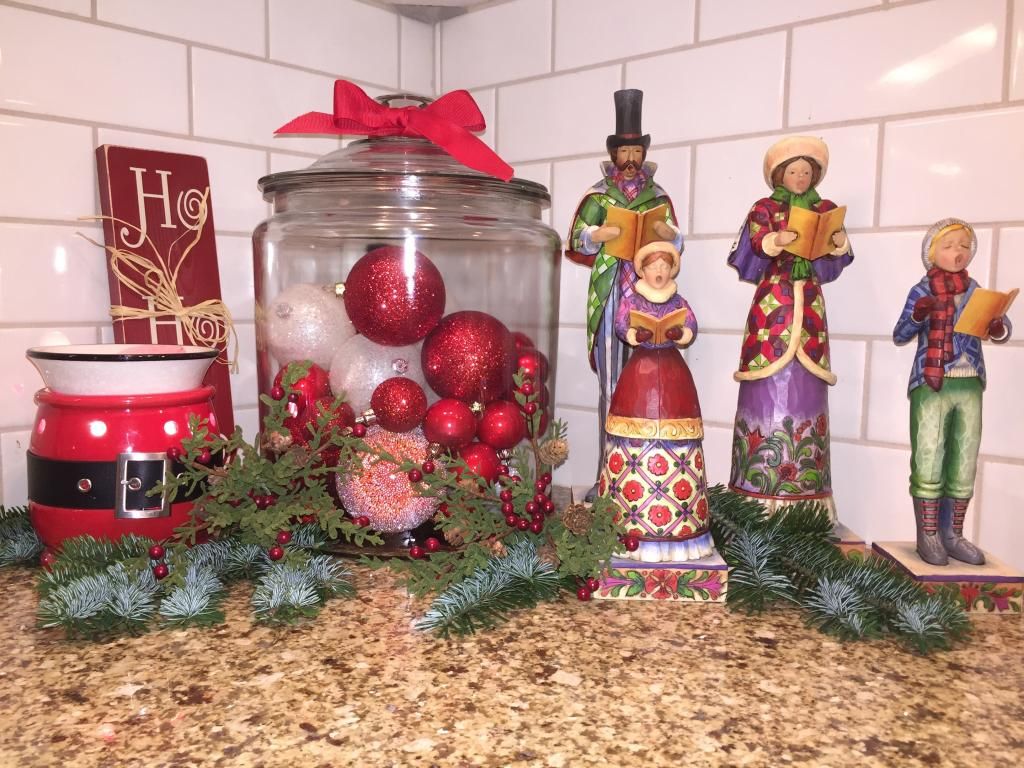 One of our advent activities and traditions is the kids getting new ornaments.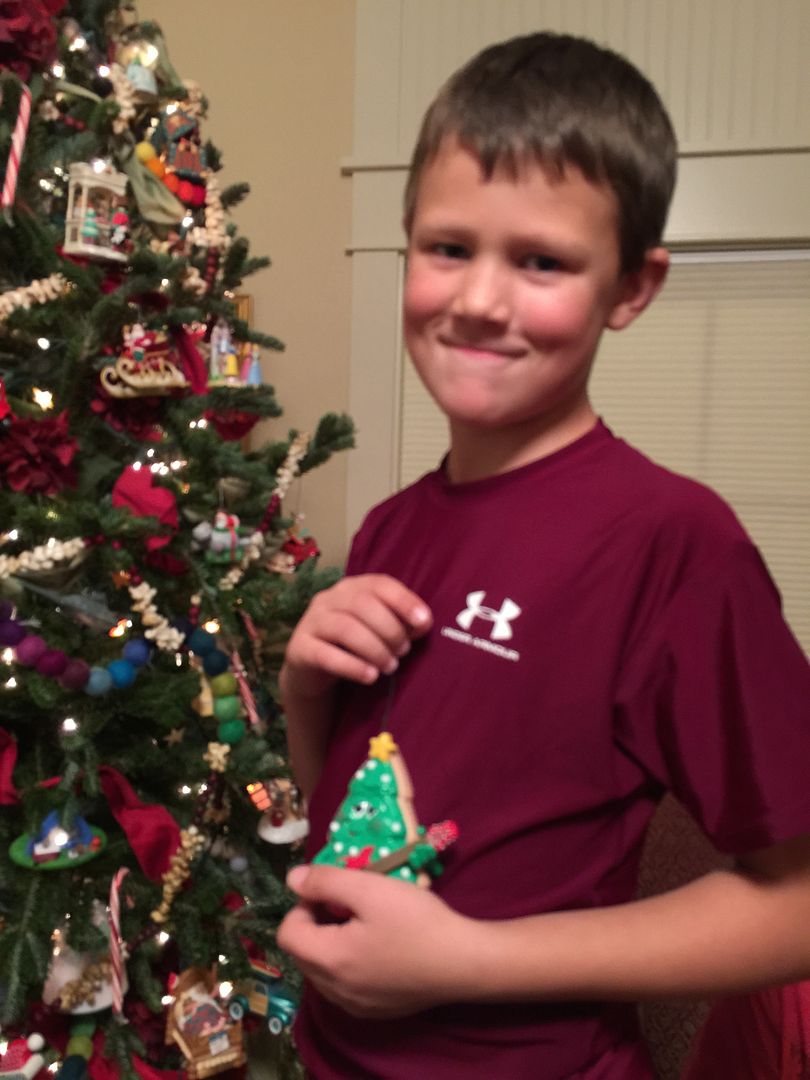 Another one of our advents was to make bird feeders. I think it's important for our kids to think of others at this time of year...even the little birds.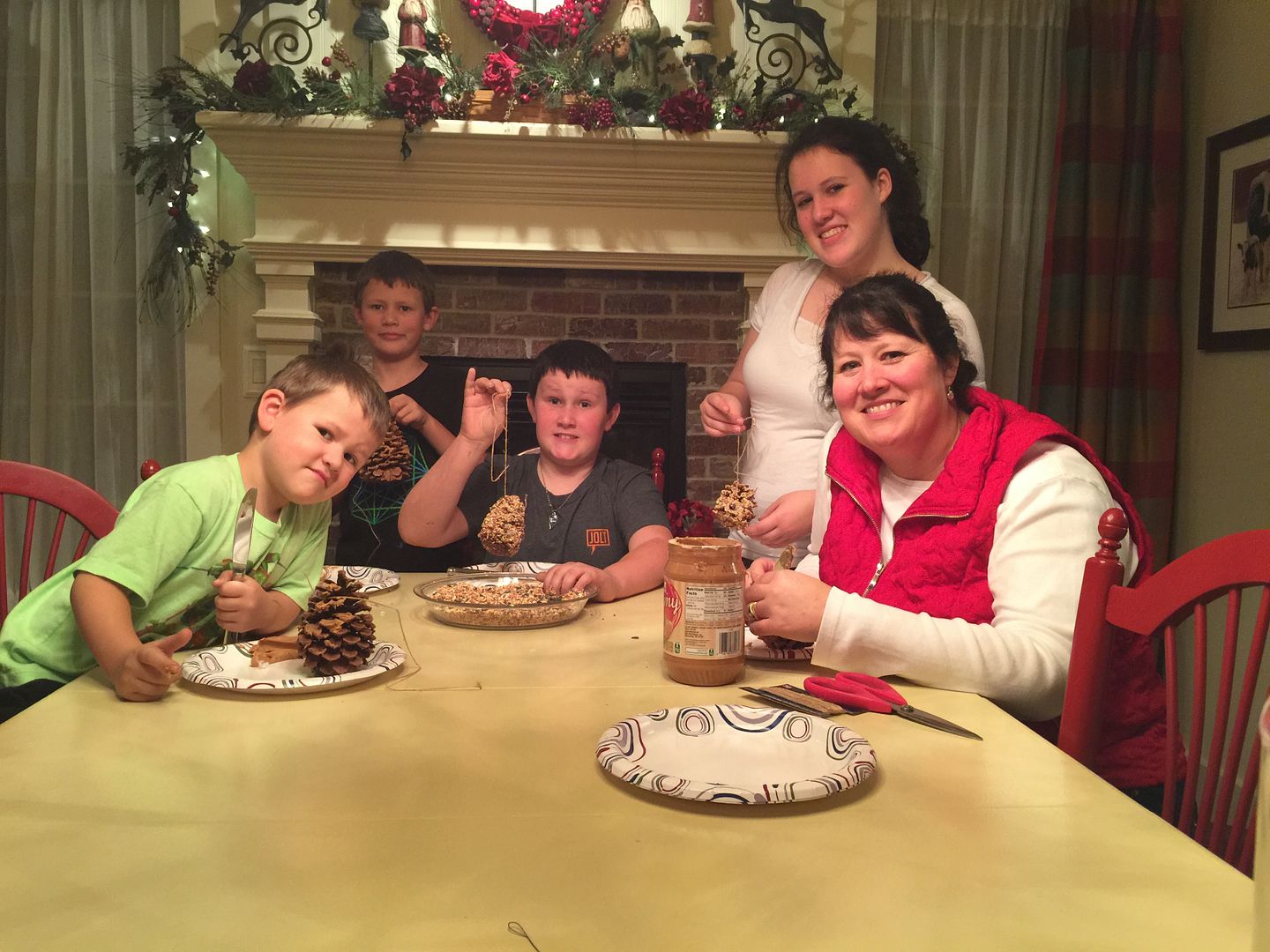 Spencer had a Choir concert at school and another performance at the Capitol. He did a great job!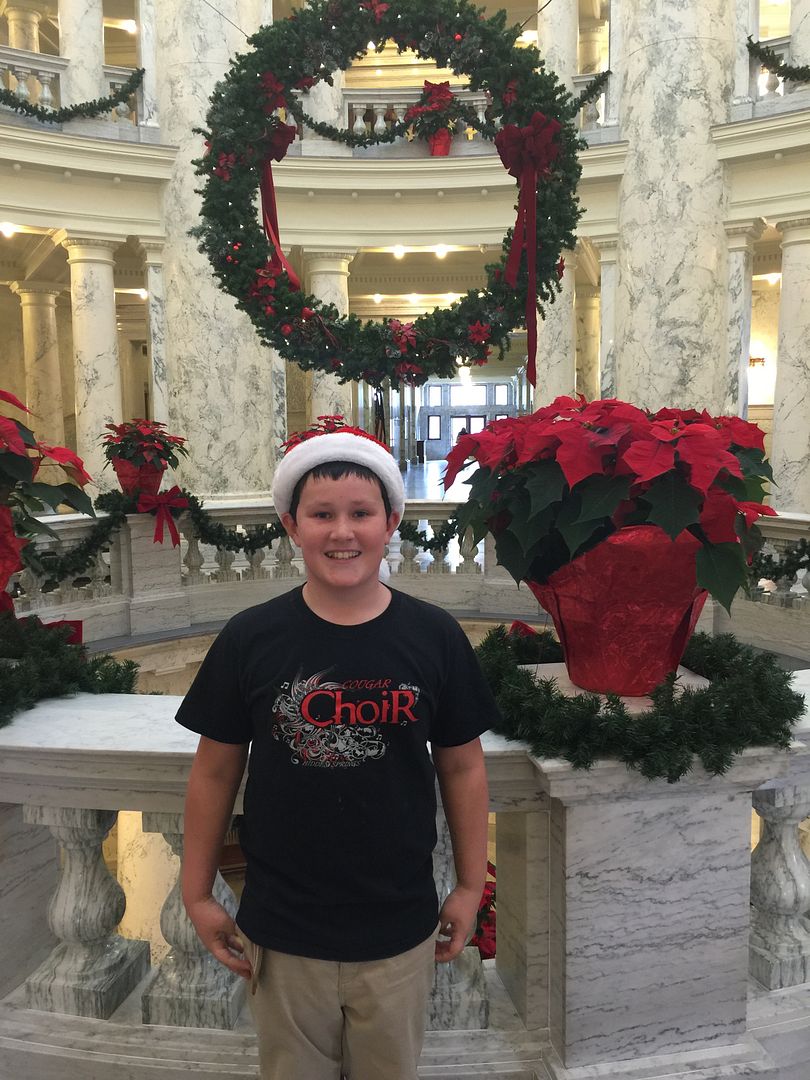 I took Benjamin and Levi to Home Depot for their kids building program. The boys really enjoyed the gluing, hammering and painting.
Another advent was to go to the mall to see Santa and while we were there the three youngest got to go to Build-A-Bear and create a new friend.
Benjamin had a Christmas Music program at school. It was darling and he did a great job!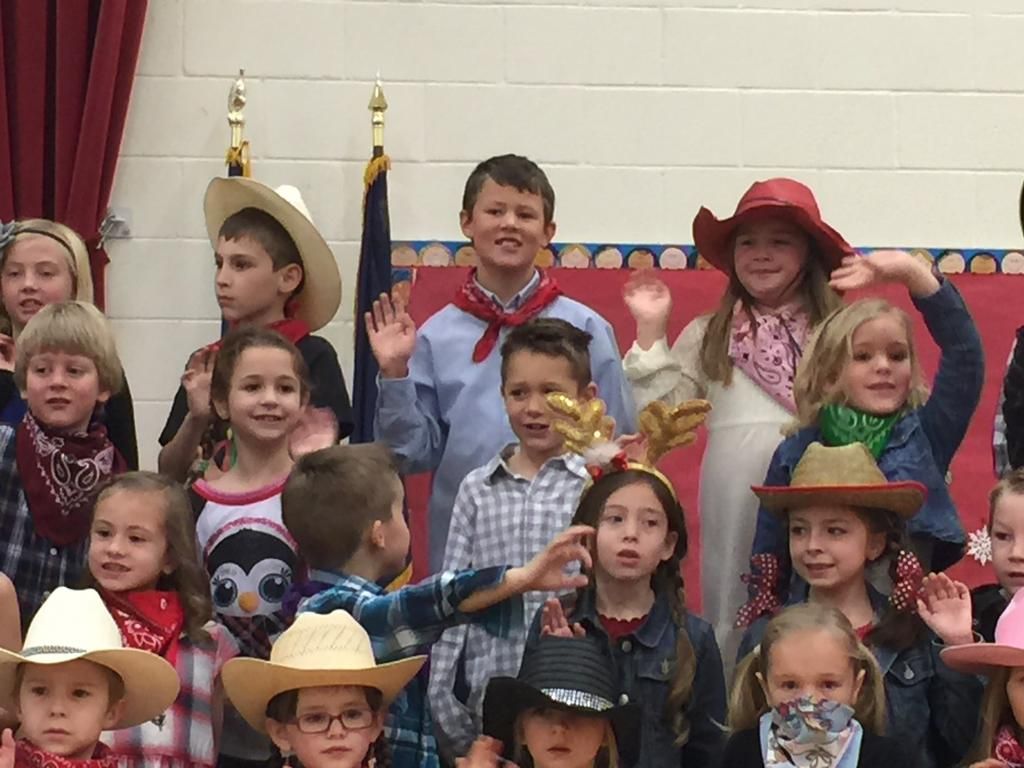 Nathan and I got to go out for dinner for his work party to Berryhill. We'd never been and it was definitely some of the best food we've ever eaten. The whole evening was completely enjoyable.
Sarah and I went to see the Nutcracker. Her good friend was performing in it and we both absolutely loved it! We hope to go every year!
Levi's school had a Christmas music program. He had a staring part as the Farmer and did a fabulous job! He loves Miss Erin!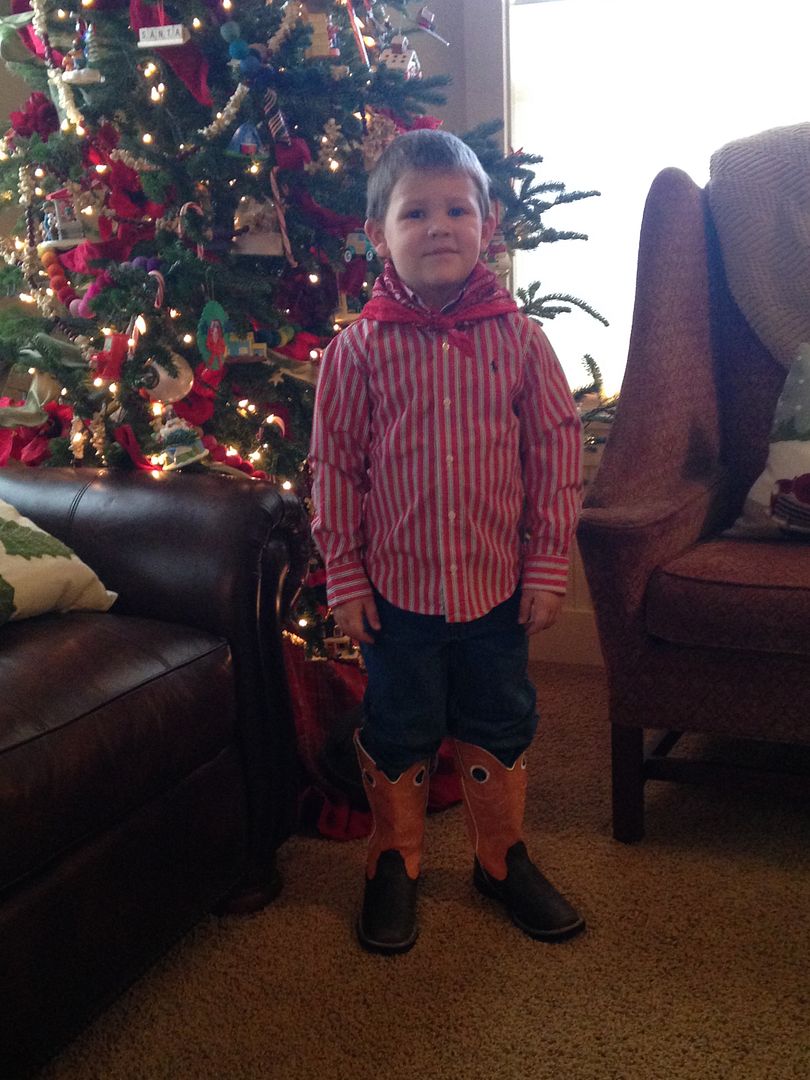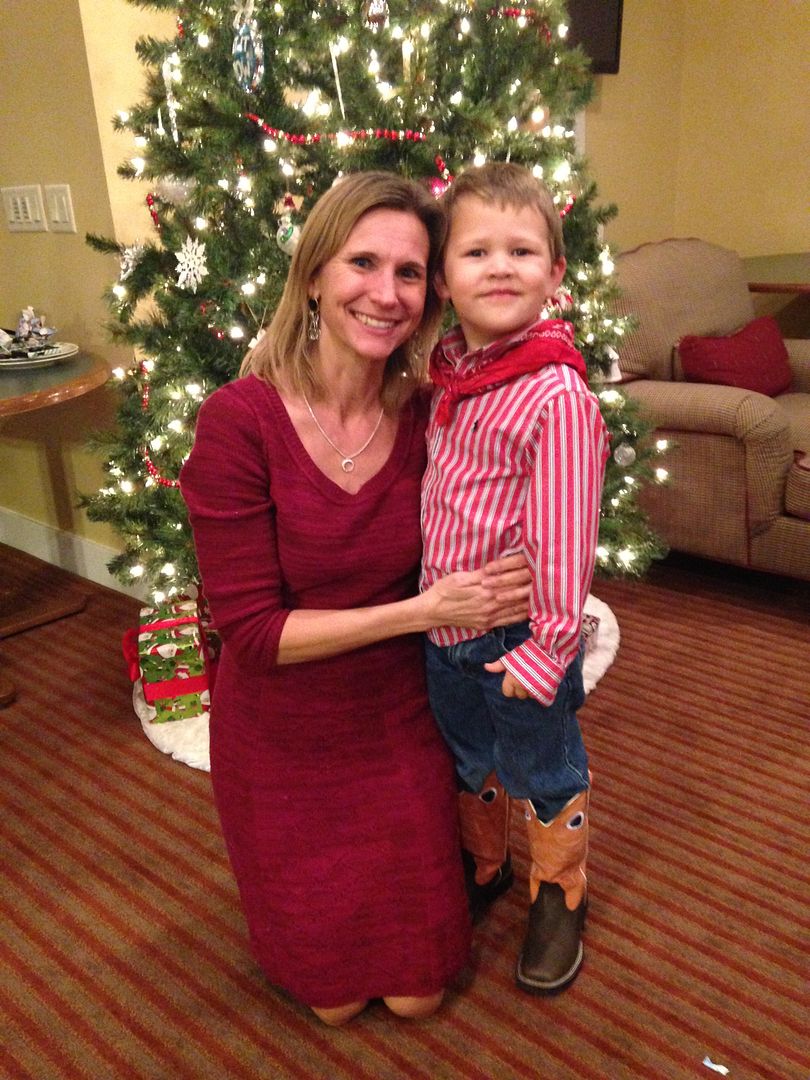 Nathan decorated the barn for another St. Al's party and did a wonderful job! It was especially nice since we were able to use the barn that evening for our Annual Smith Family party. It was a fun evening full of delicious food, super fun games and wonderful conversation.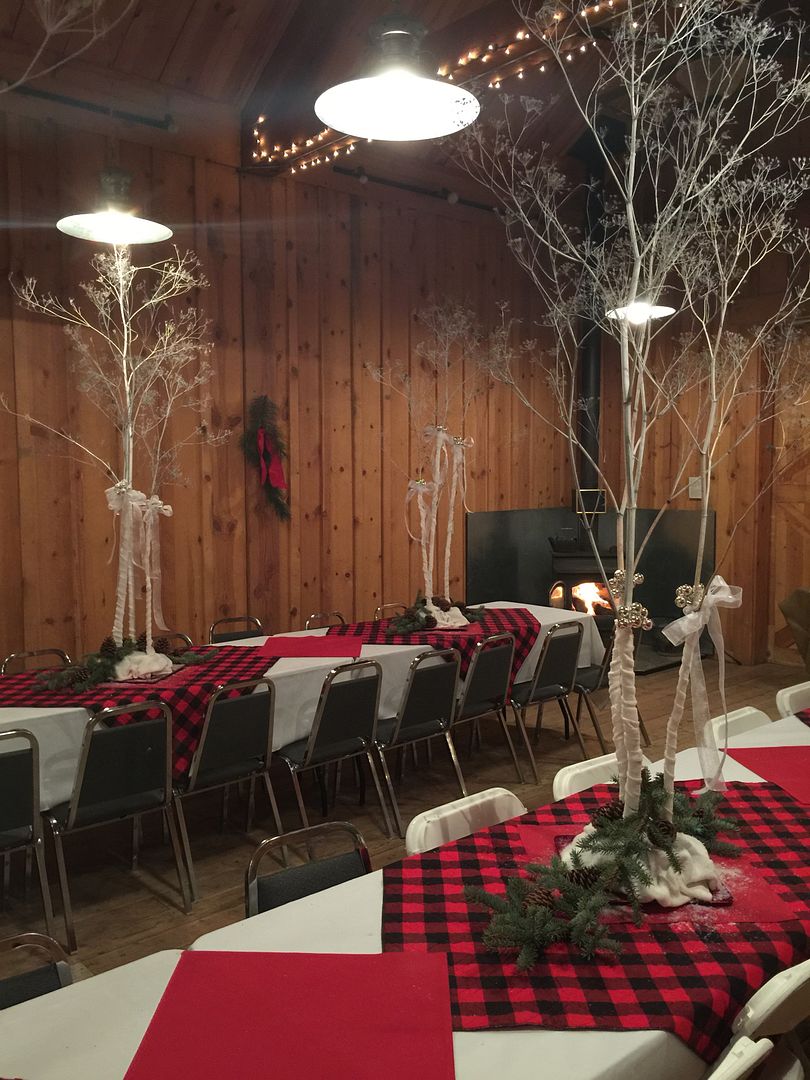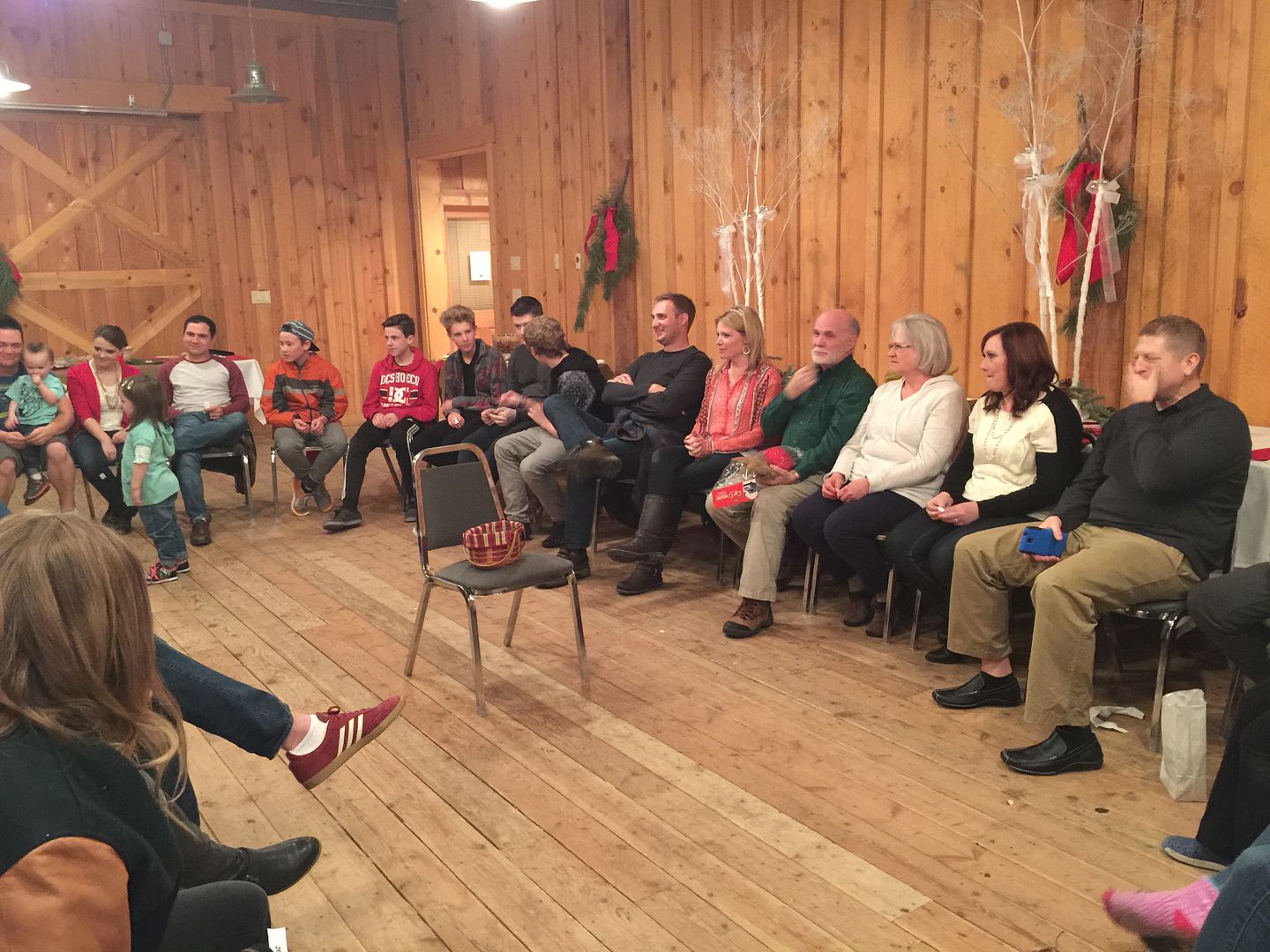 Since Aunt Nip was in town for the Smith Christmas party she asked if she could come over and make Brown Cream Candy with us. It's a Smith family tradition that the family has been making for at least five generations. It's tricky to make so it was great that she wanted to teach us how to make it. She also brought a special decoration that was Grandma Smith's that she gave to us. We have loved seeing this Disney bell ringer every time we go see Grandma Smith on her birthday. It was a wonderful visit!
This was our Christmas card for the year. My niece took this picture on Thanksgiving day and I love how the card turned out that Nathan created.
Our Ward decided to do a Live Nativity for our Ward Activity. We had it at the Whiting's farm which really added to it's authenticity. Nathan did the costumes for it and our three oldest kids had parts in the Nativity. Spencer and Andrew were shepards and Sarah was Mary. Everyone did an amazing job and it was a very spiritual evening. We invited the whole neighborhood and we couldn't believe how many people came. We hope to do it again next year as it was so well attended and we received so many compliments.
Sister Bennett, one of our sister missionaries sang "O Little Town of Bethlehem" at the first area.
Our three wise men sang, "We Three Kings".
The shepards spoke and the angels sang, "Joy to the World".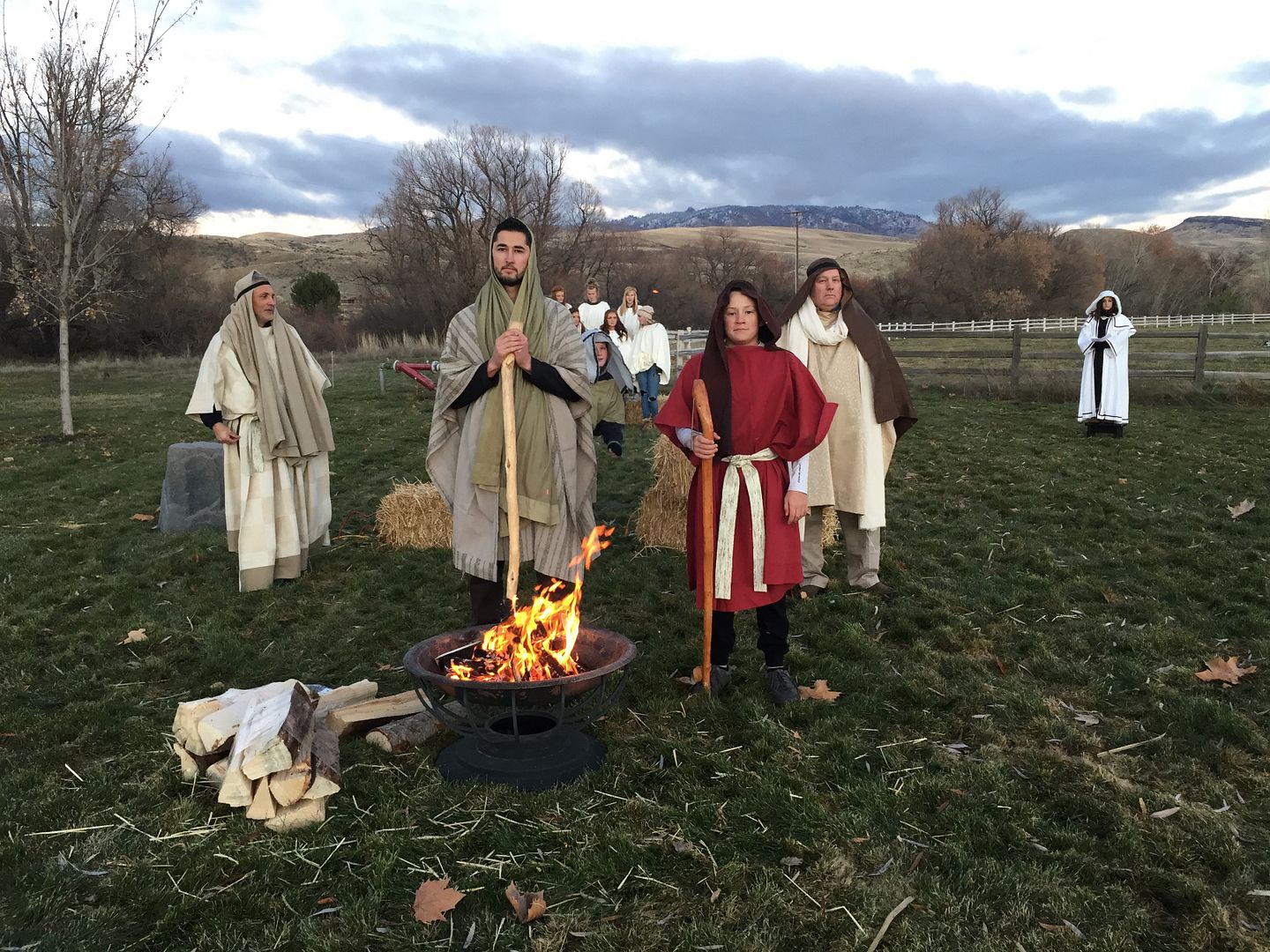 In the stable, Lexie Cole played the cello and Lily Archibald played the violin. They played several different Christmas songs.
We used two real babies for baby Jesus that were truly angelic and added such a wonderful spirit to the evening.
After the kids had a piano recital (which we didn't take one picture-bummer!) one evening, we went and looked at Christmas lights. This is our only picture but it's worth adding - isn't he cute!!
Some fun things we did after Christmas was to go bowling, we went to see several movies, Planet Kid, the Aquarium, on a long, cold hike and then had hot cocoa to warm up. It was so cold it was the perfect time to try something on we found on Pinterest - frozen, colored water balloons.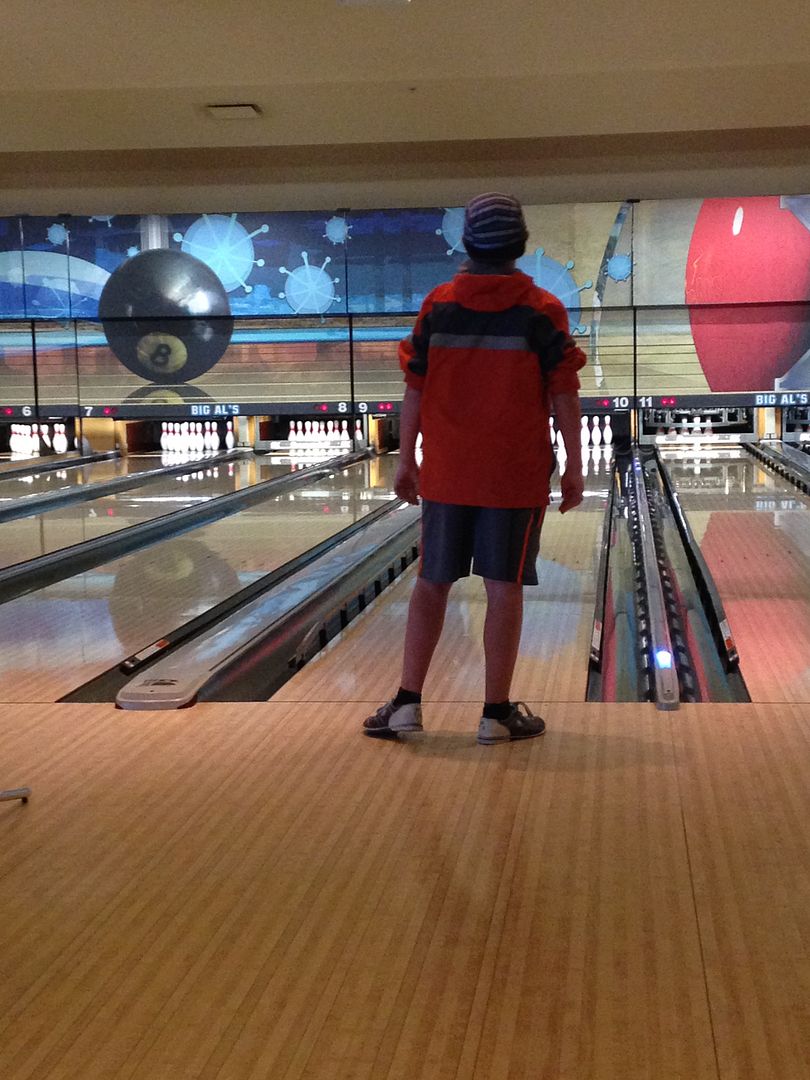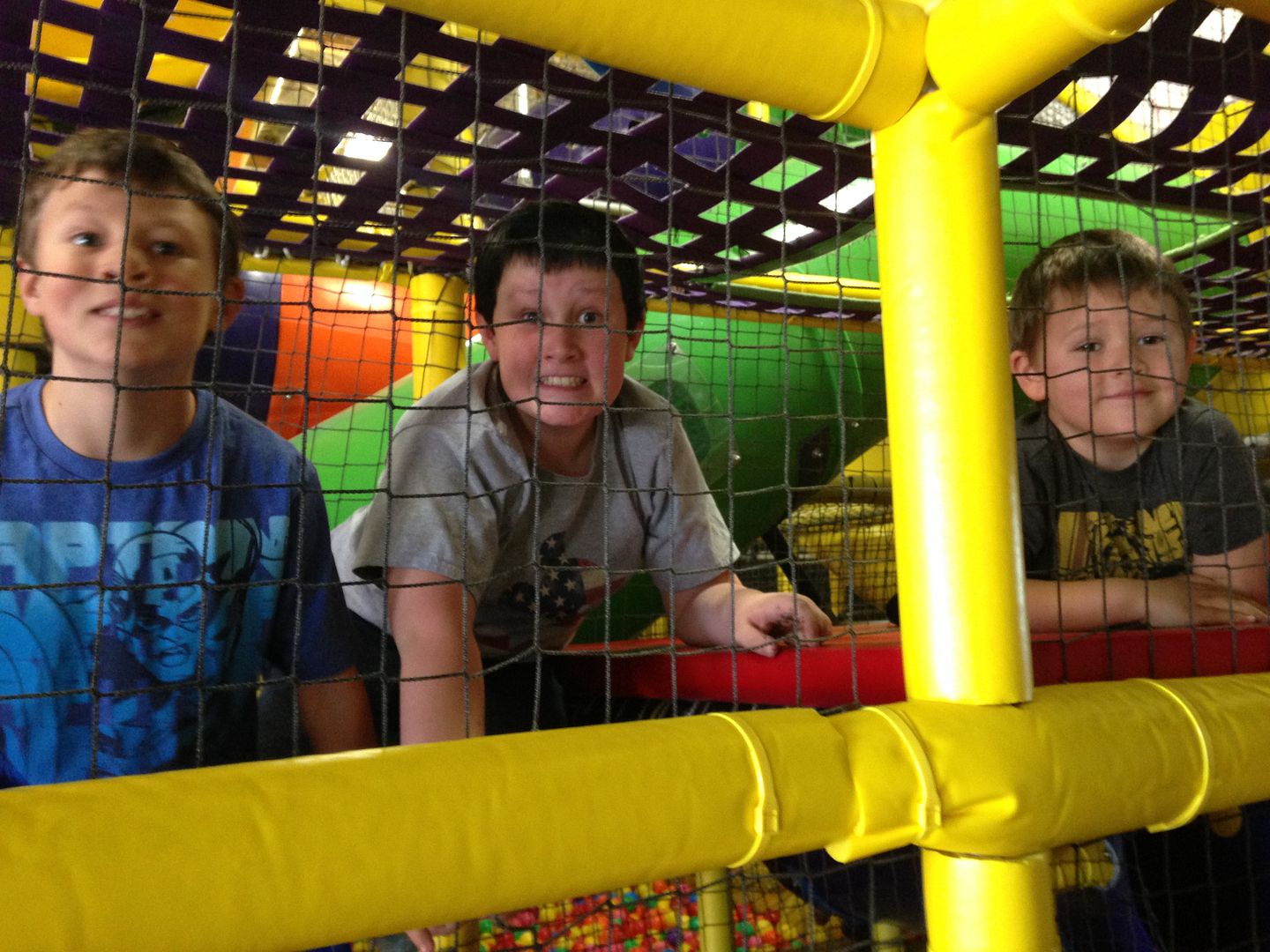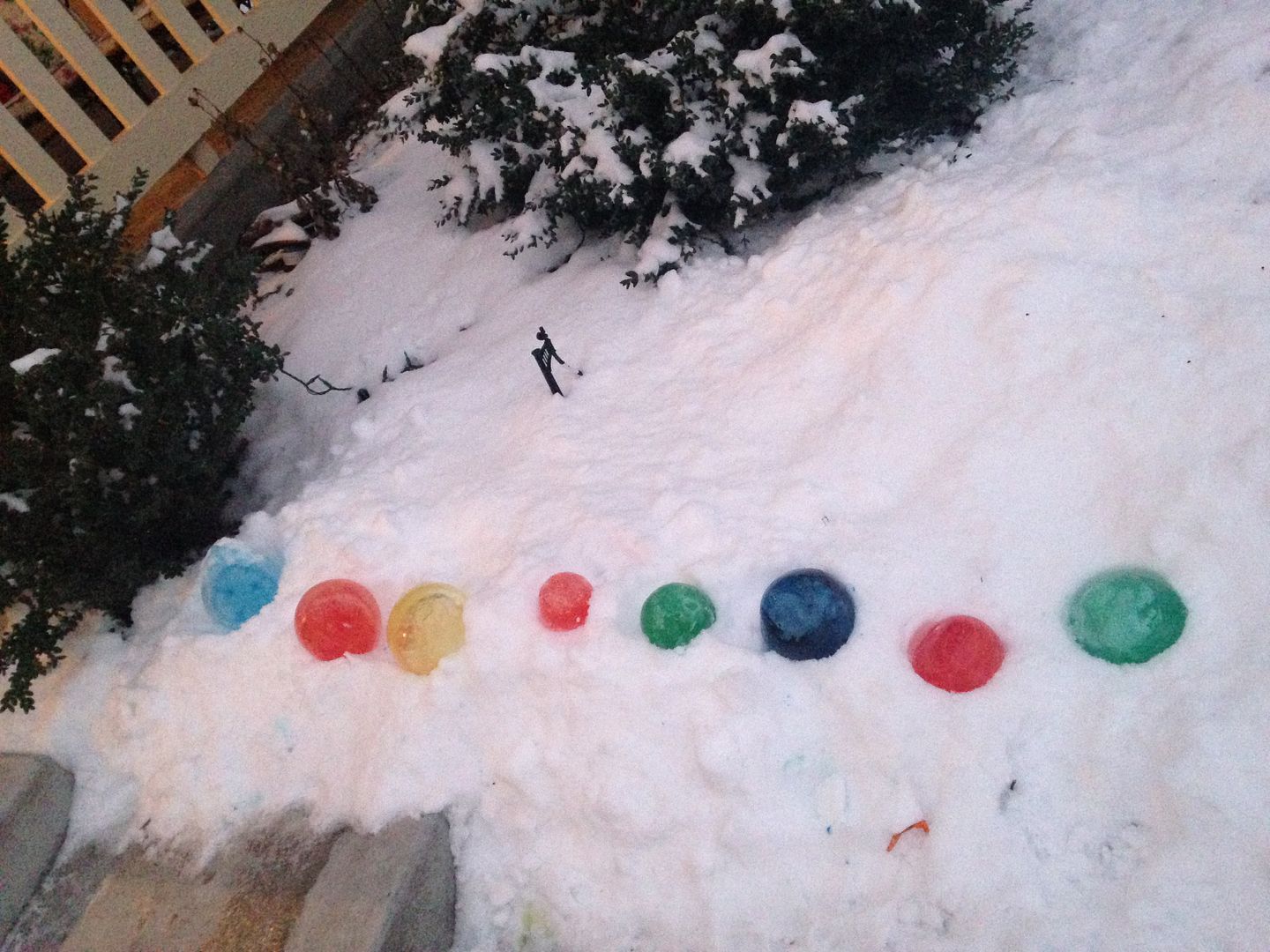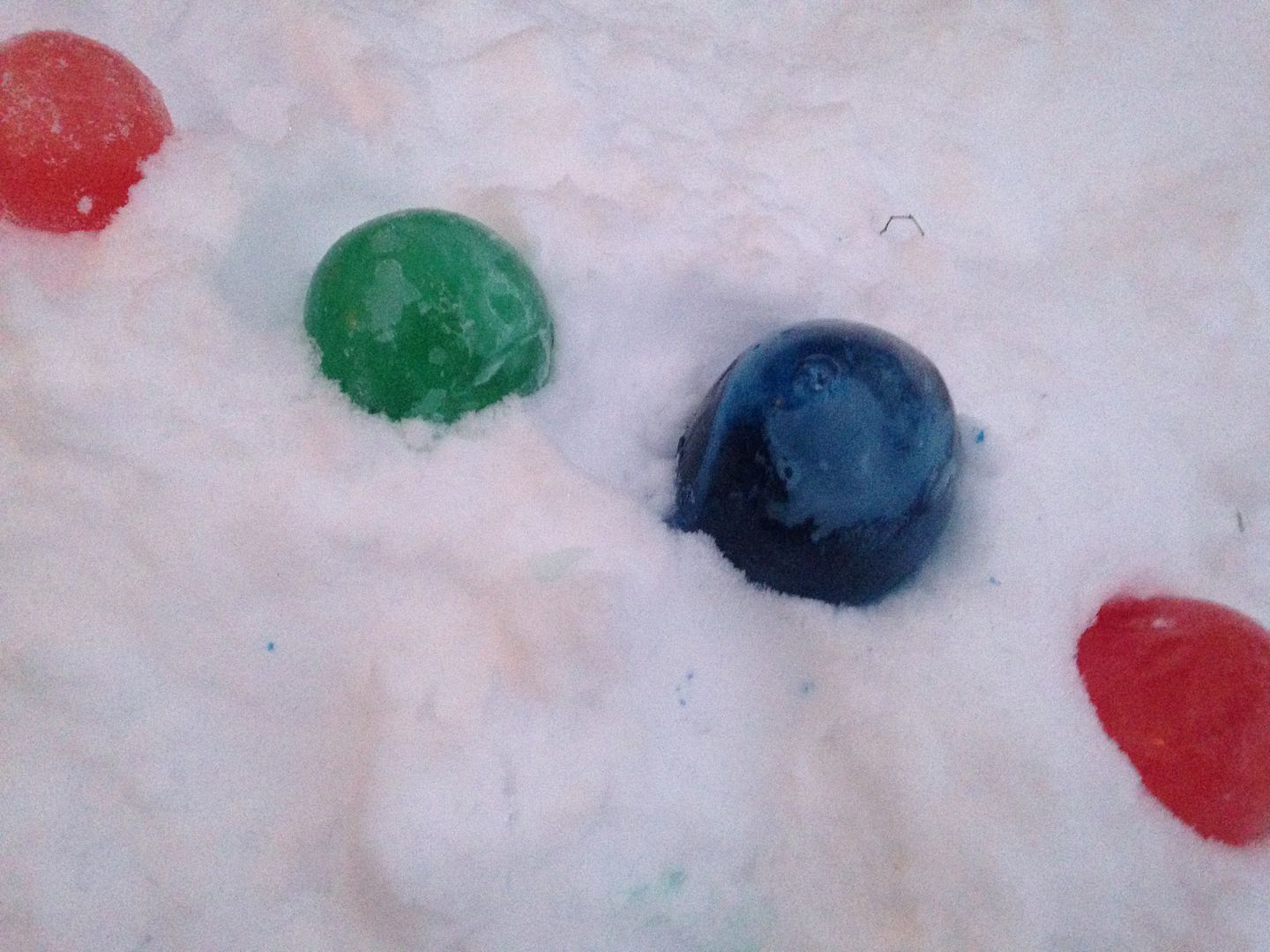 We had a wonderful December full of fun and spiritual activities! I love this time of year!