Right after
Sarah's birthday party
, we packed up our car and headed south to Provo. We spent almost a week playing with family. Of course, we had to spend another day at the Skating rink since everyone had so much fun the last time.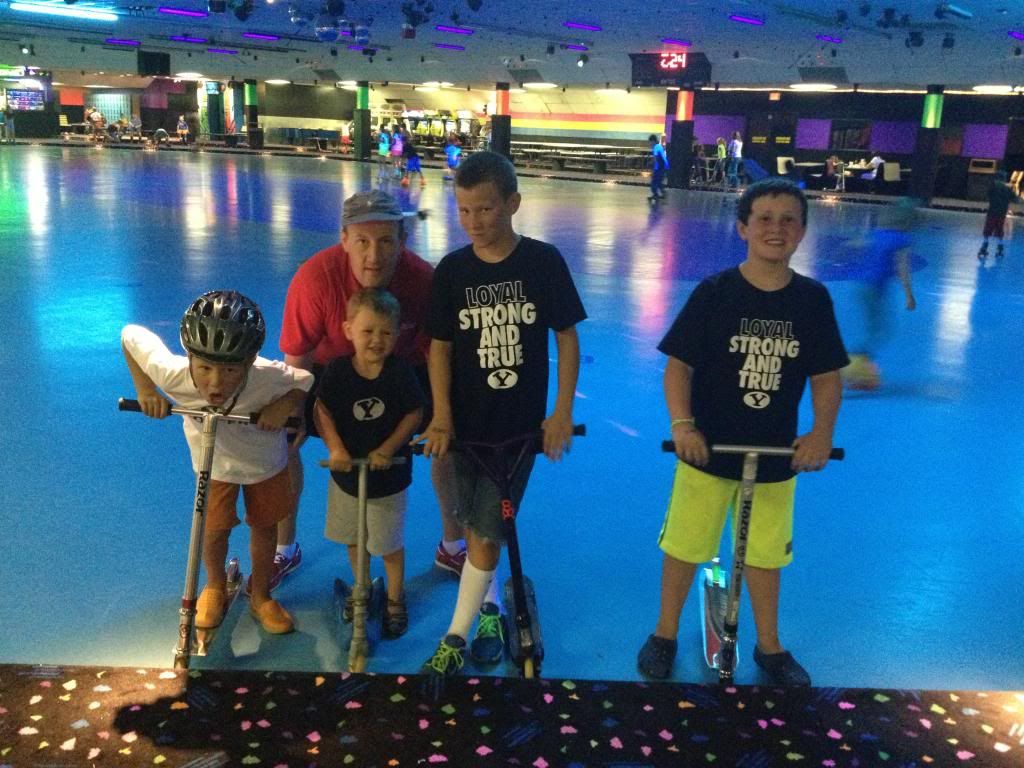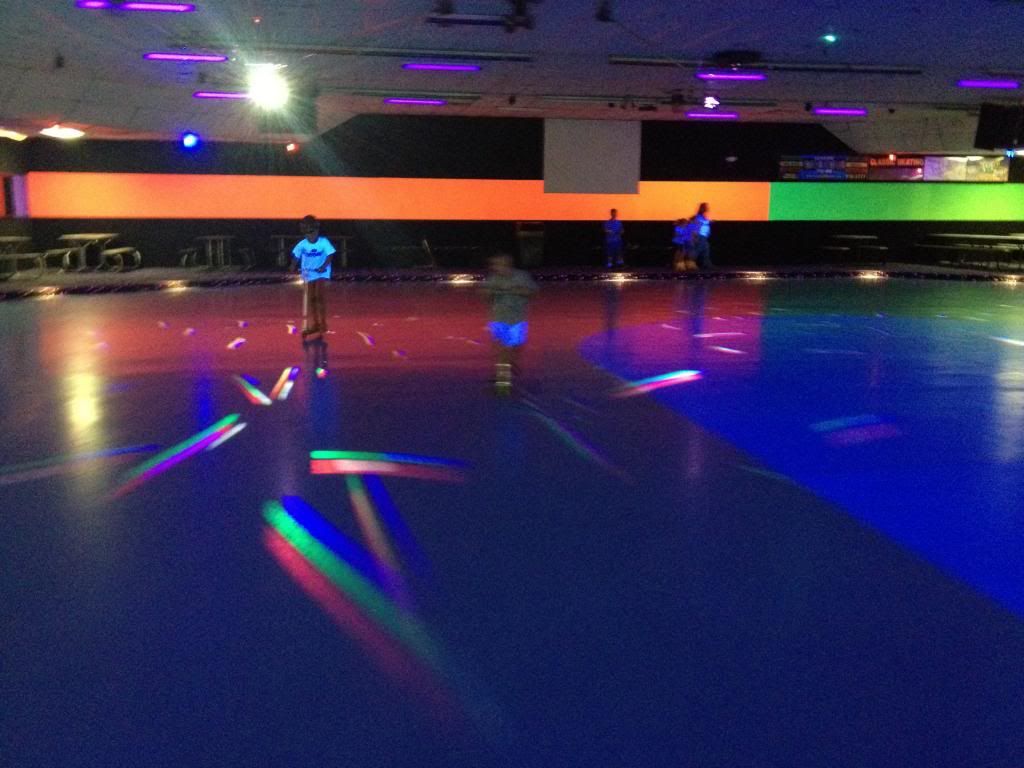 We spent a day at Trufalga.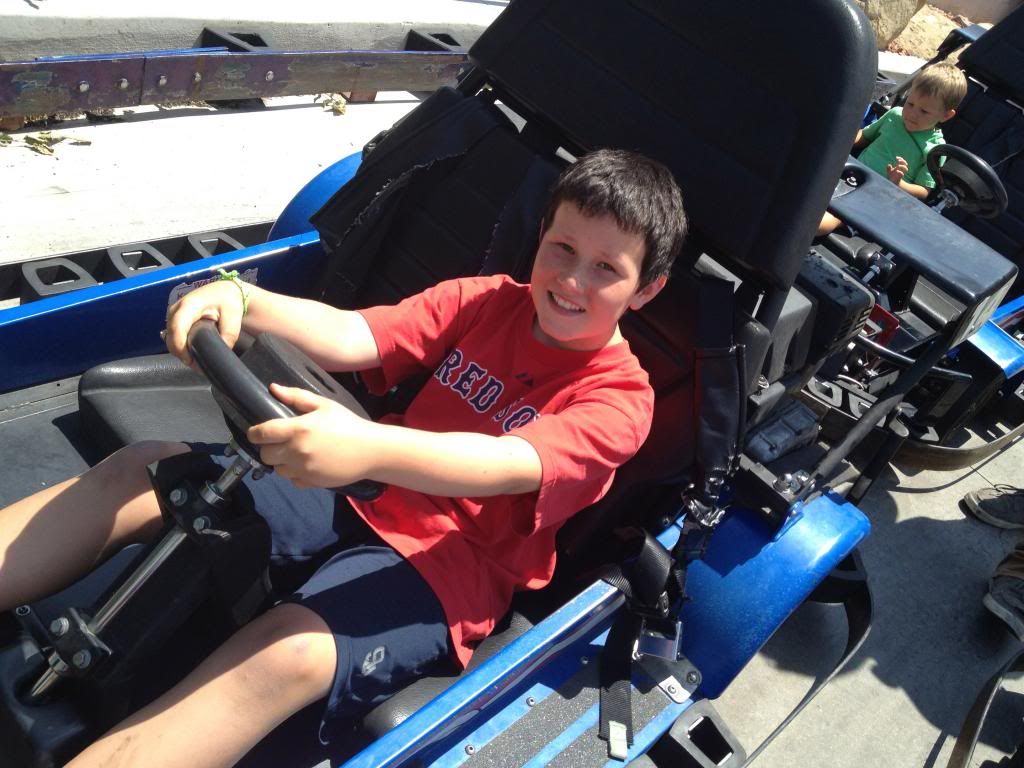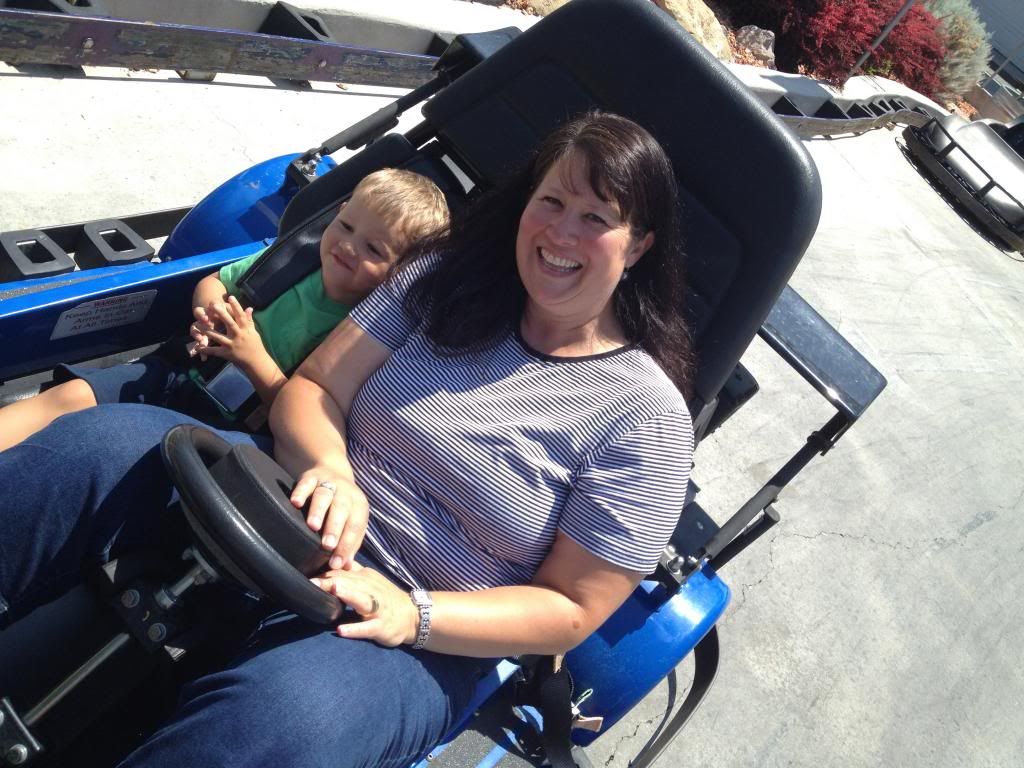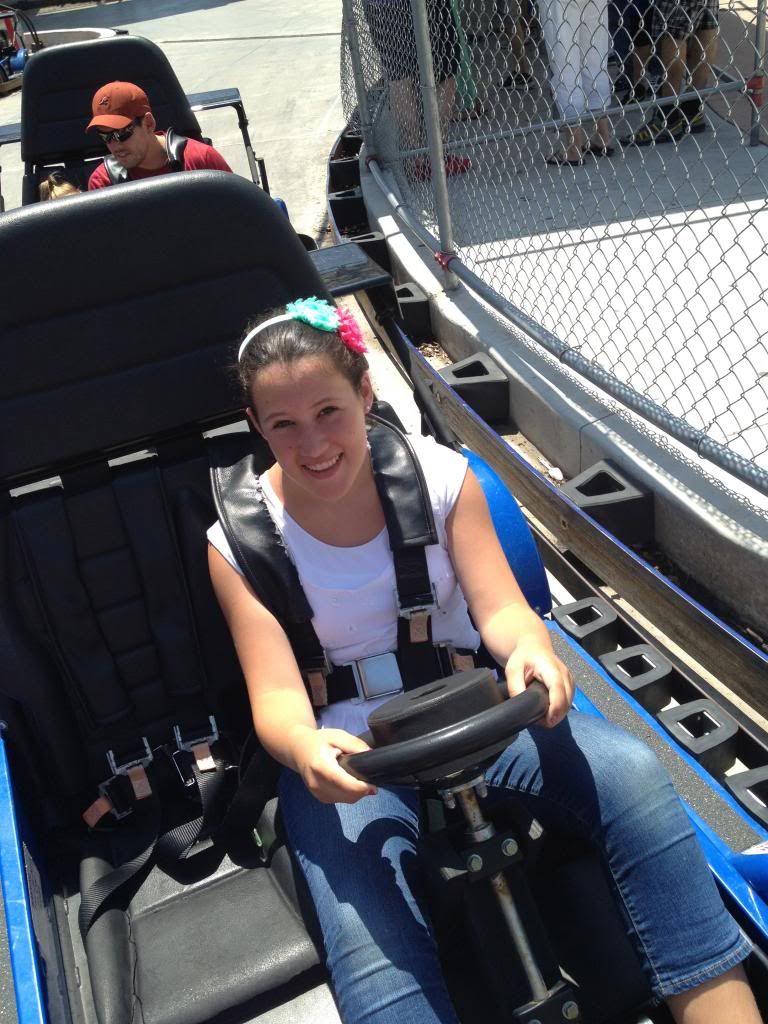 Can you tell that this was NOT one of Benjamin's favorite rides?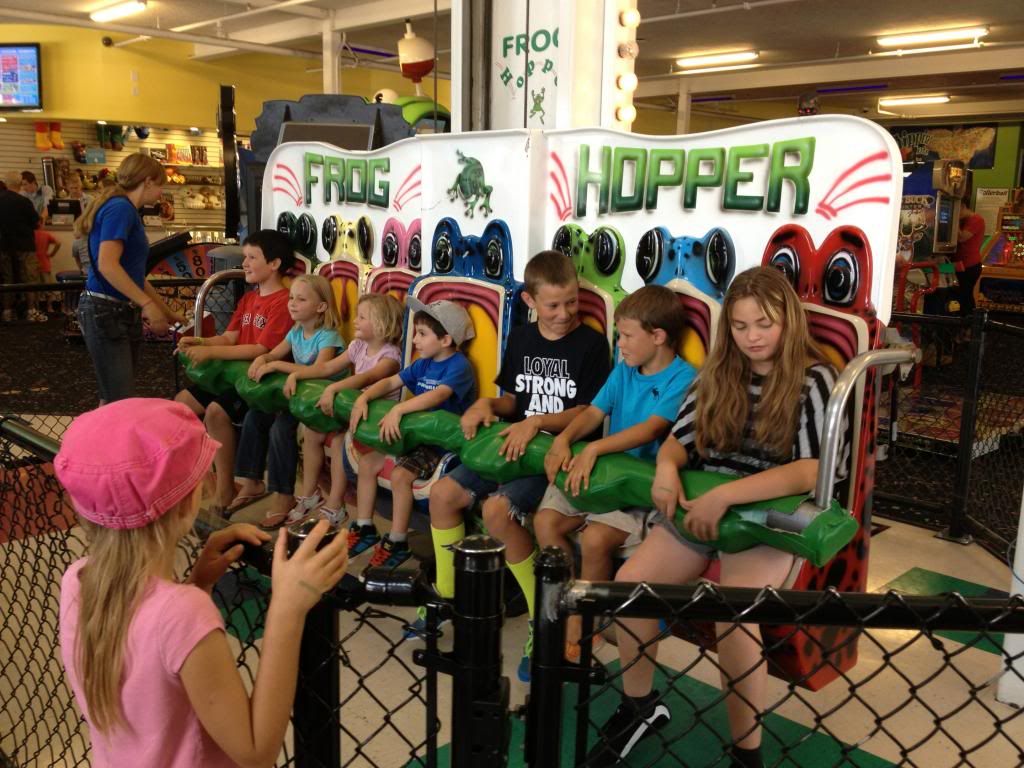 We also spent a day at
Seven Peaks
but didn't take any pictures - big bummer! We love going to Seven Peaks, but we have so much fun that we don't remember to take pictures.
On the Fourth of July we woke up early to watch the Provo Parade.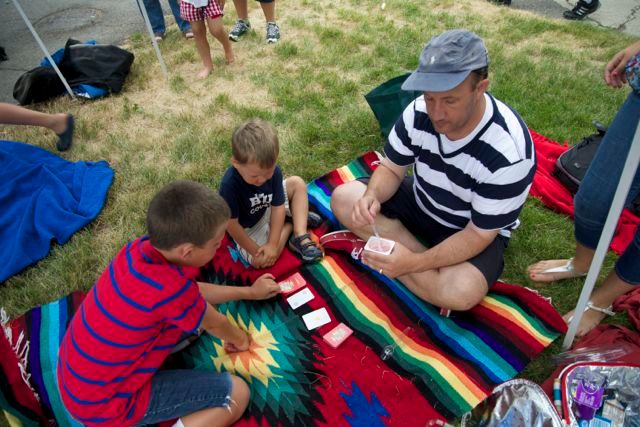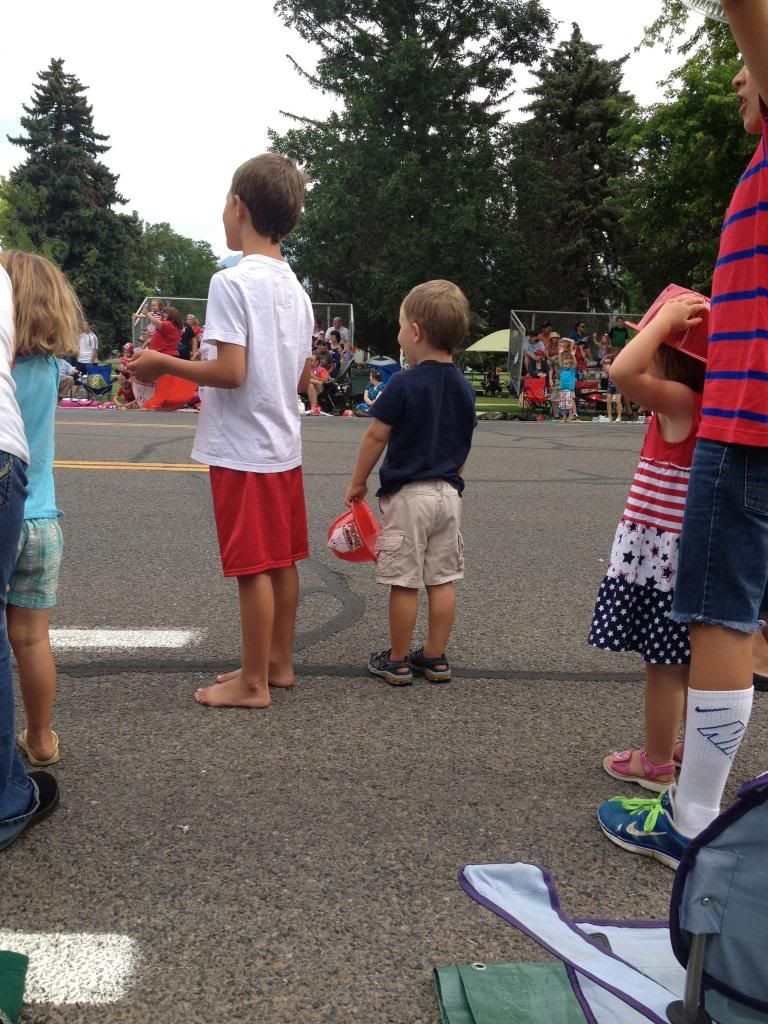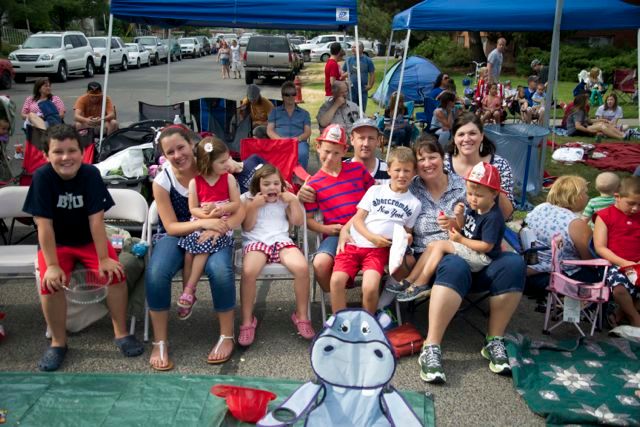 We were thrilled that Jon, Heidi, Palmer and Caleb came and spent the day with us. Ryan's whole family came to watch the parade and BBQ.
Later that night just our family minus Levi went to the BYU Men's soccer game. Andrew bought a BYU soccer ball at the game and afterwards had almost the entire team sign his ball. We had a great time and after the game we stayed and watched the fireworks from the field that we set off in the football stadium.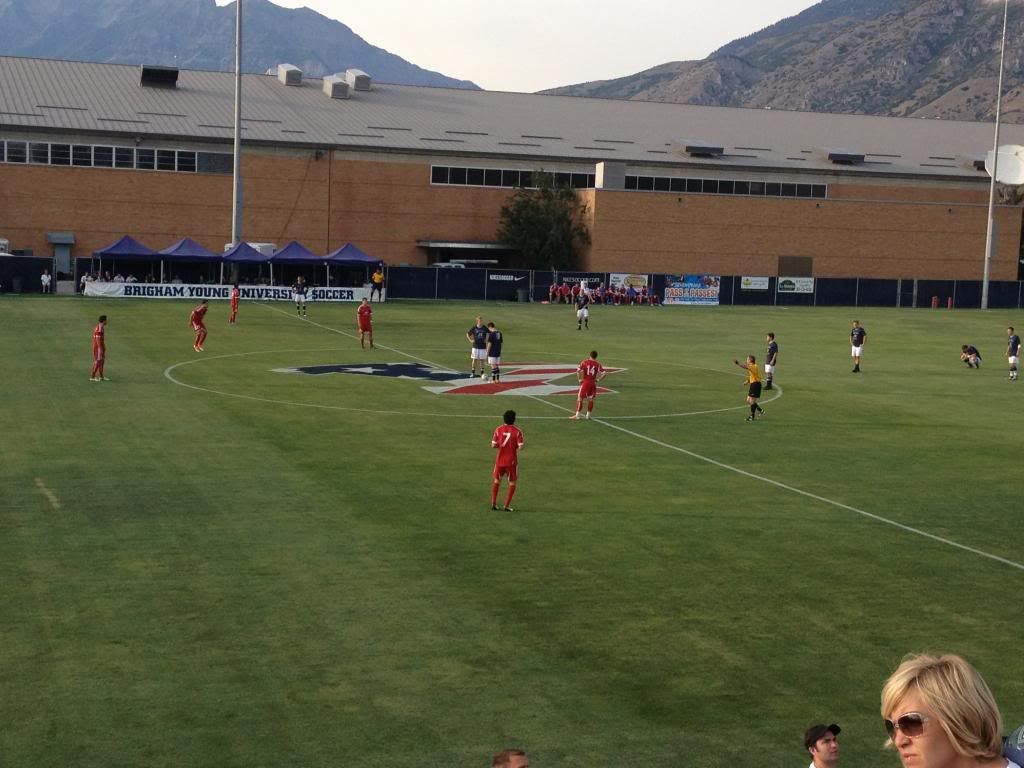 On our way home from Provo, we stopped in Salt Lake for lunch. We went on a tour at the
Beehive House
and then had lunch at
The Lion House
. Afterwards, we walked through the
Joseph Smith Building
and had our picture taken in the
Family Search Center
. This was one of my favorite things we did this summer!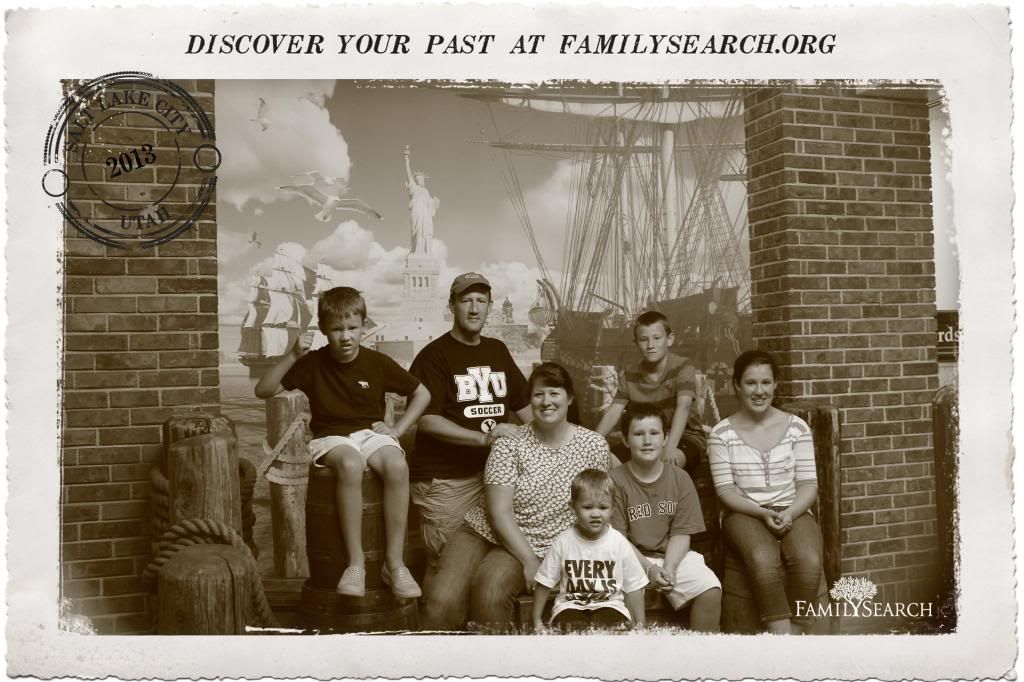 Sarah went to Girl's camp for a week and she babysat some more. Andrew worked really long and hard at
Ball Manor
.
We got TP'd for the first time. It was when Sarah was at Girl's Camp so Andrew was convinced that his friends had done it, but none of them would fess up to it.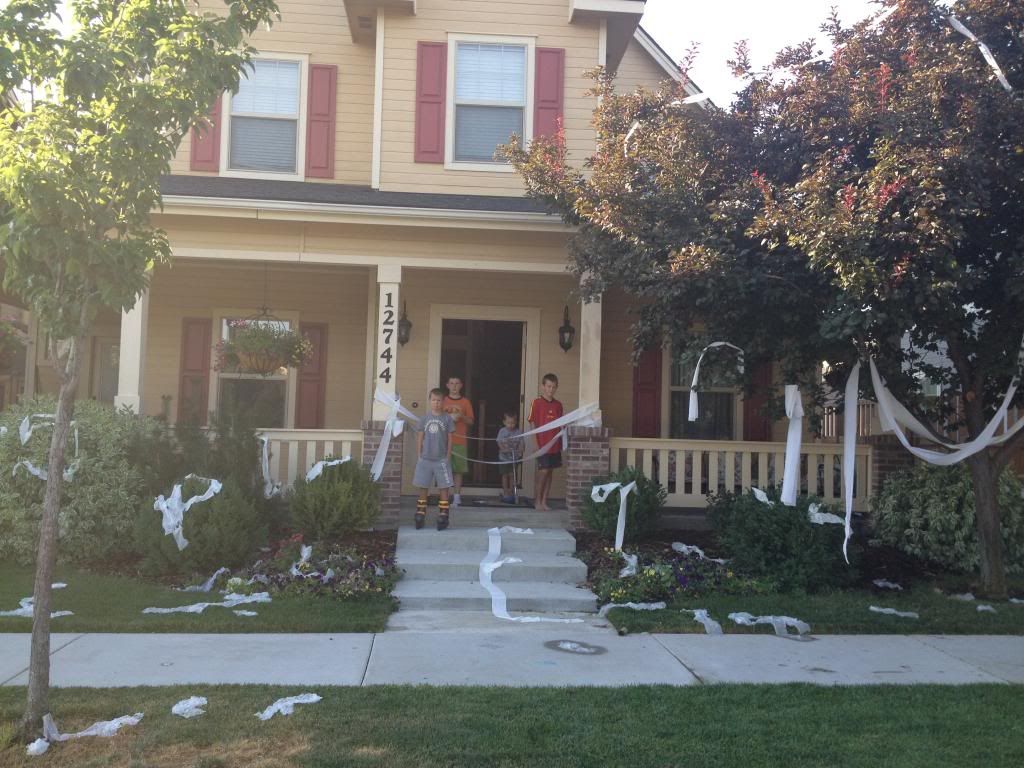 We swam A TON and as you can see, it wore some out!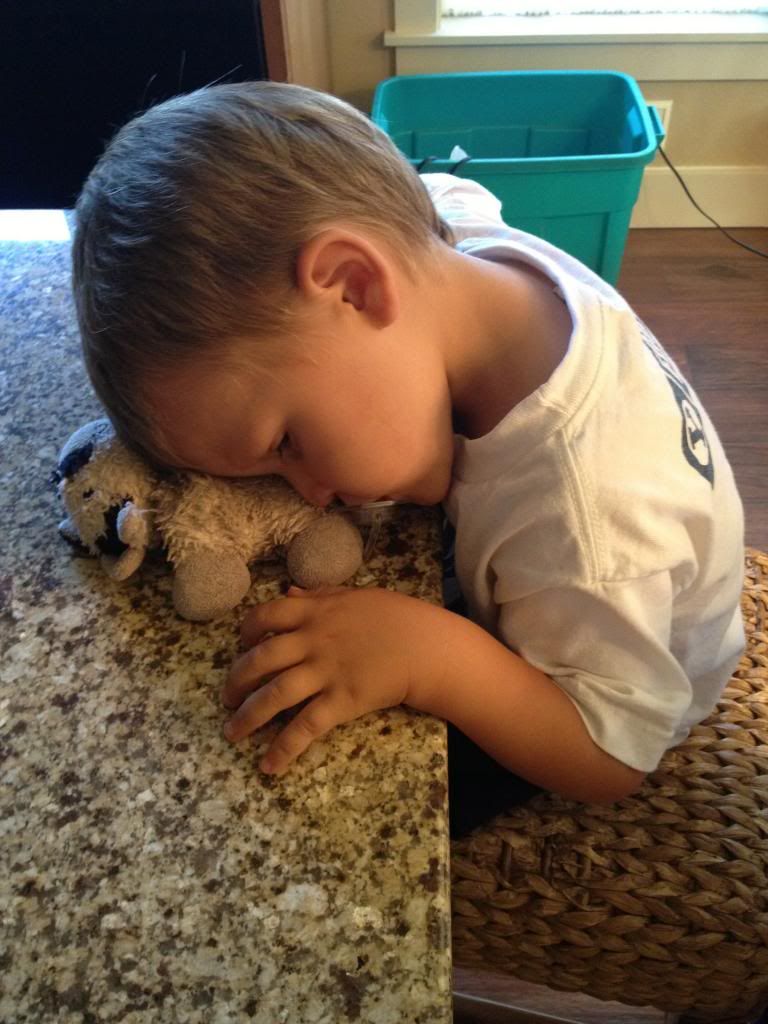 One evening Sarah, Levi and I went for a bike ride and we got drenched in a rain storm. Levi did NOT like the experience!
With all the hard work that Andrew had been doing and all the money he has been making, we decided that he should get a cash card. This is a picture of him getting his card in the mail. He was over-the-top excited!!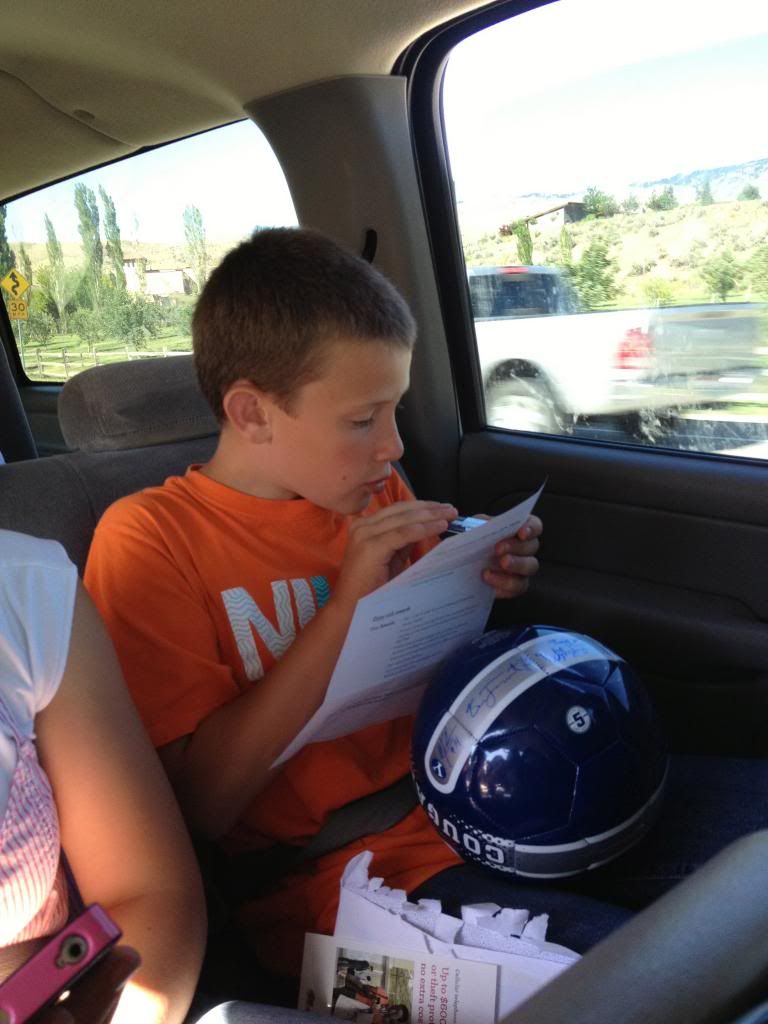 We spent an afternoon at the Discovery Center using our passes that we got from our Summer Reading program at the Library.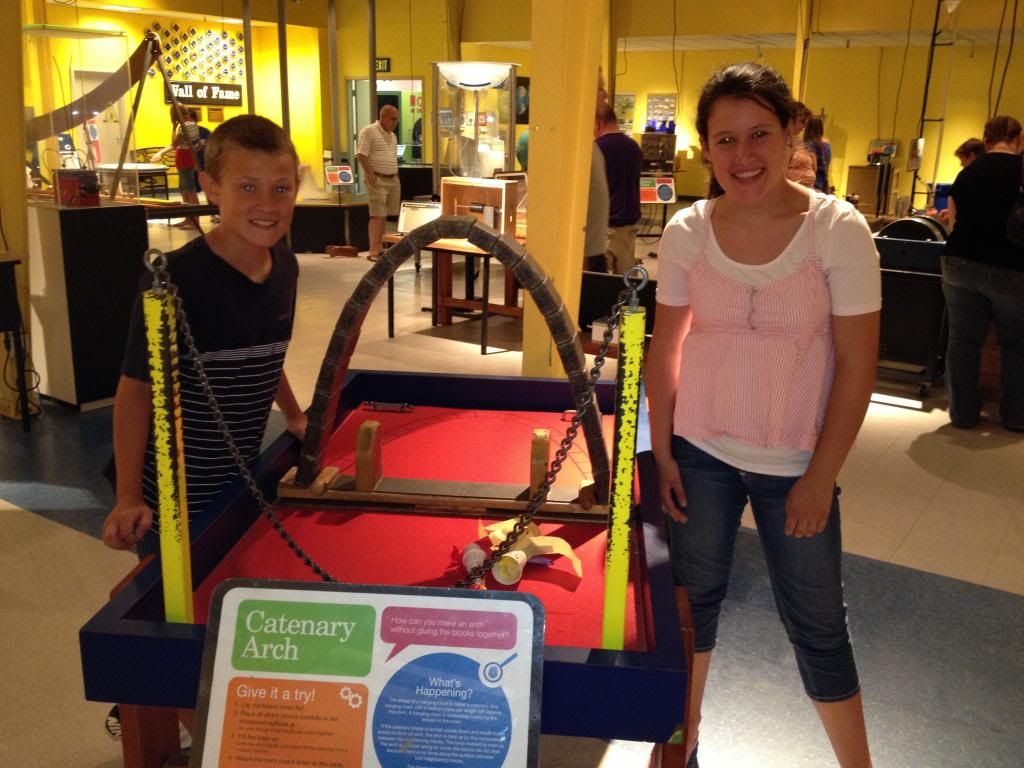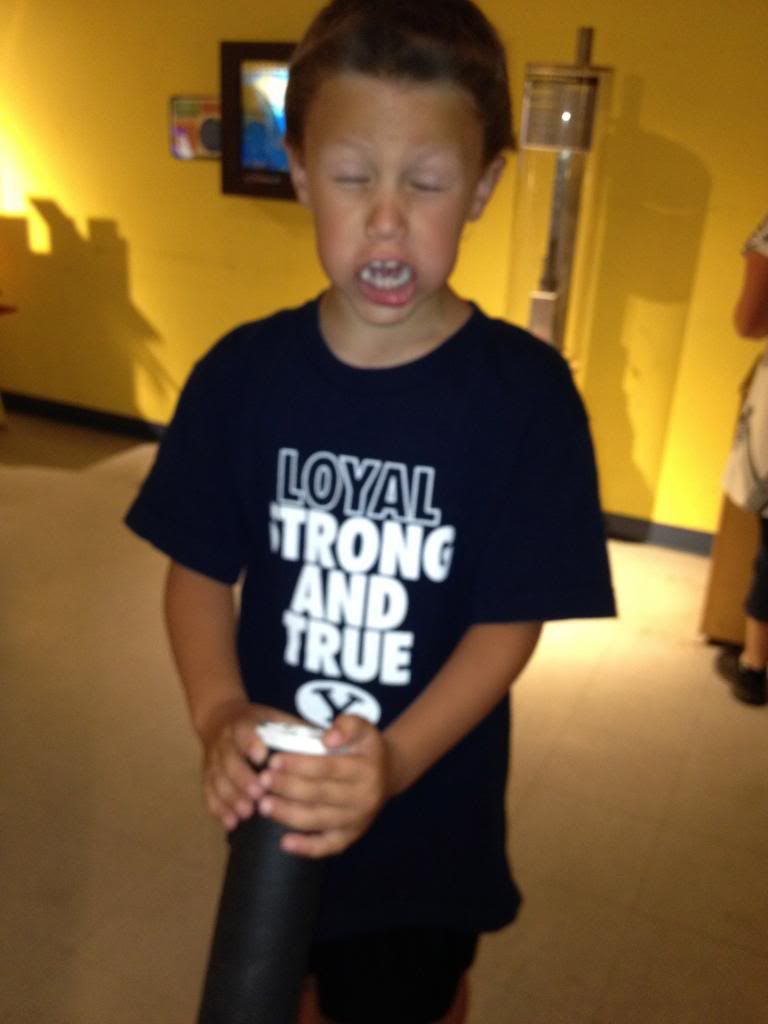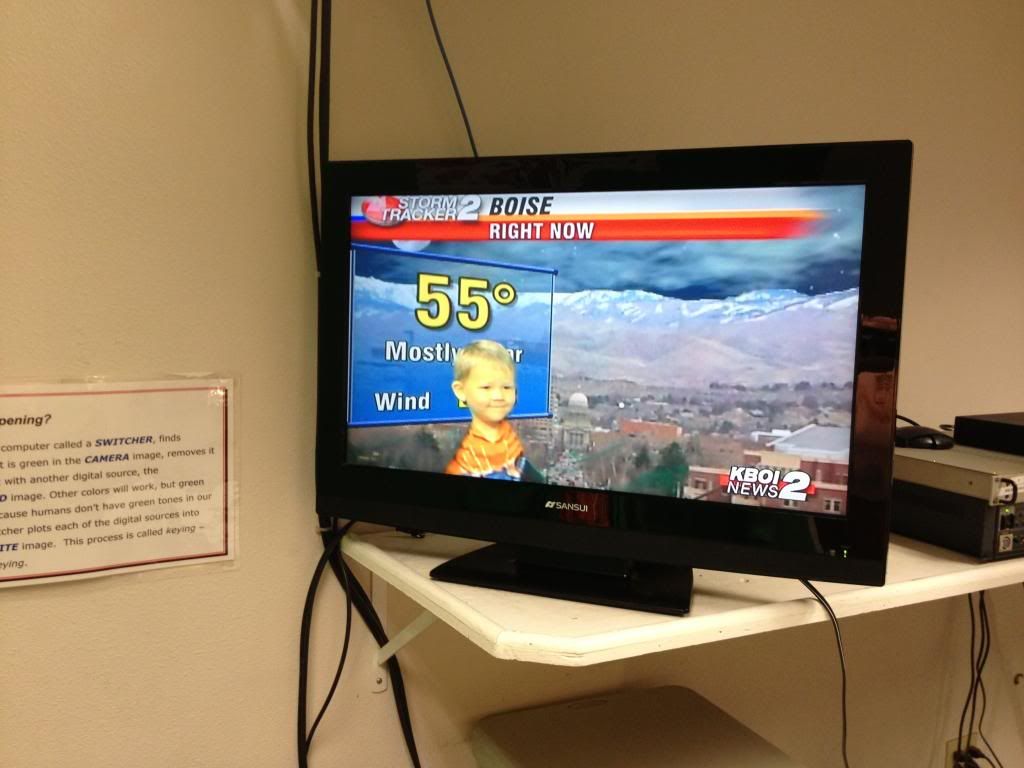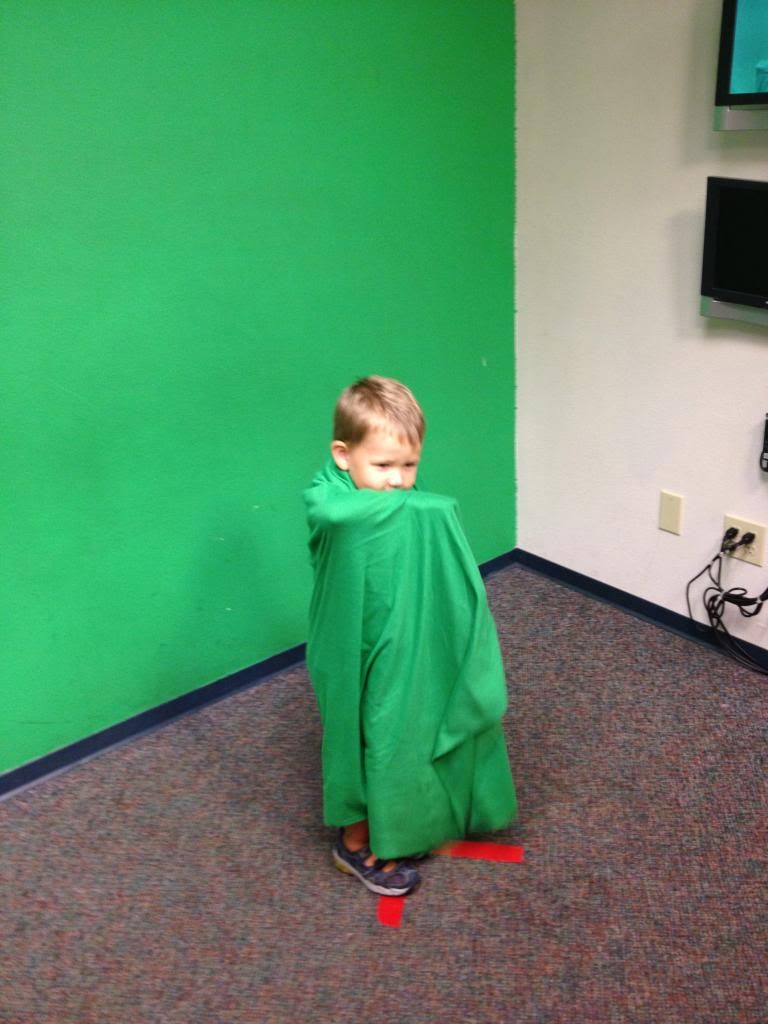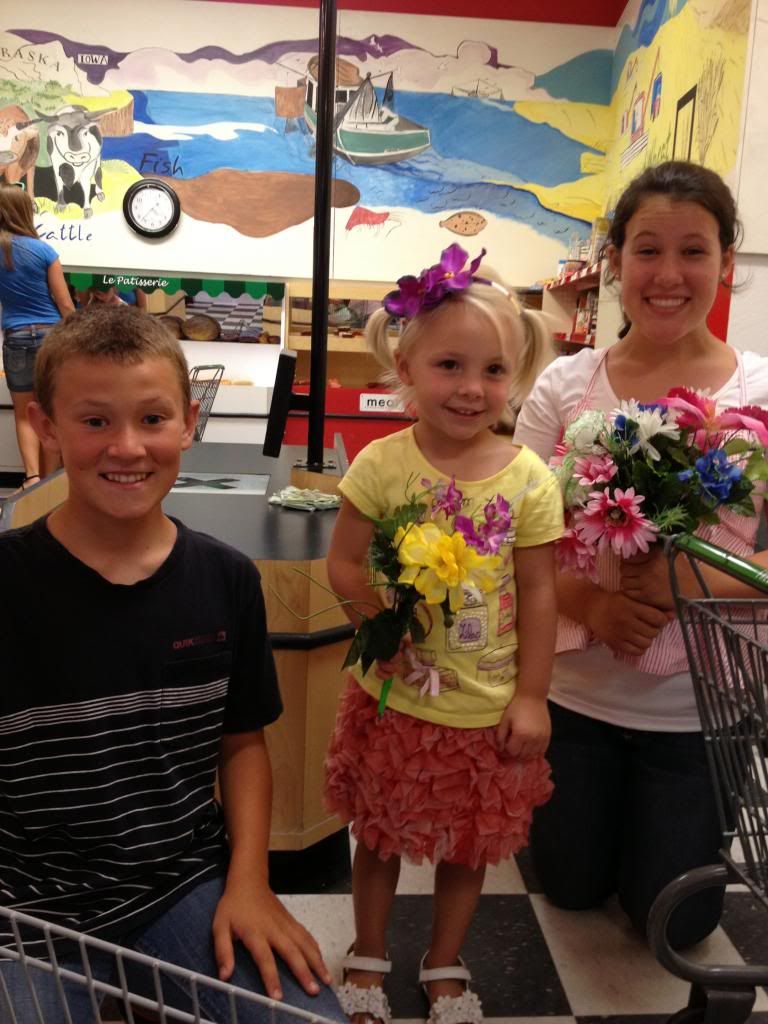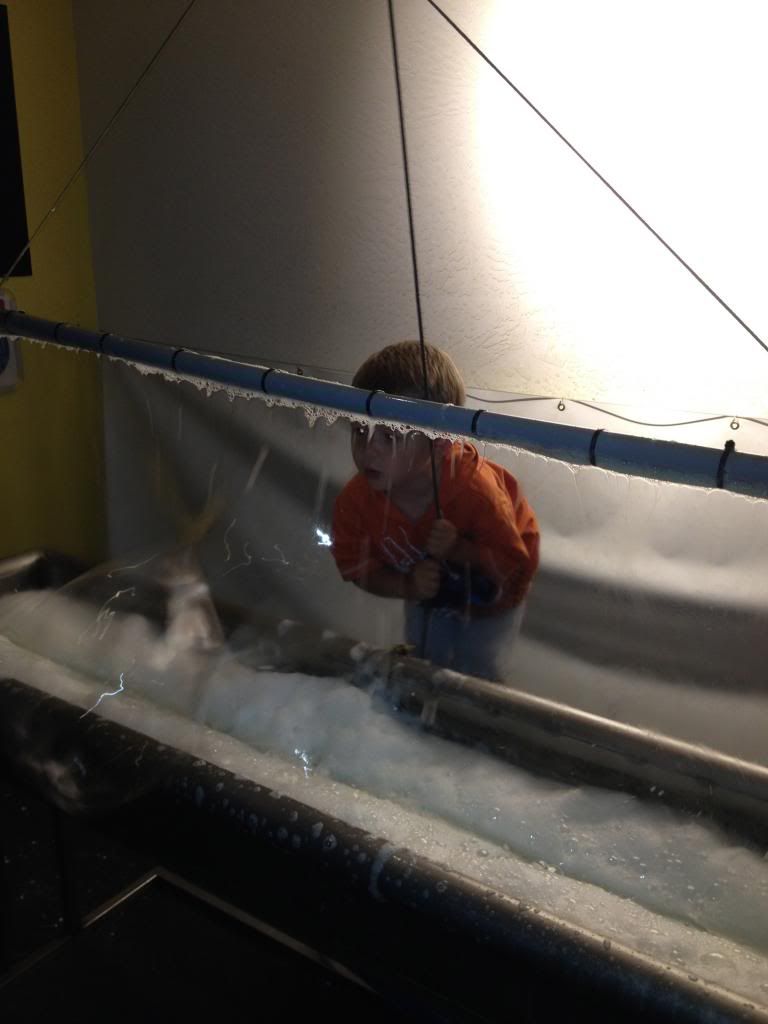 We had a wonderful month of July!