Spencer wanted to spend his birthday in Provo and spend the day at
Seven Peaks
. (Again, we didn't take one picture while we were at Seven Peaks. It is a super fun water park and we absolutely love it there!) He was totally spoiled and got many nice presents! He got a rock tumbler, stuffed owl, Bath & Body smelly stuff, lots of crafts, socks, a shirt, gems and mining pans.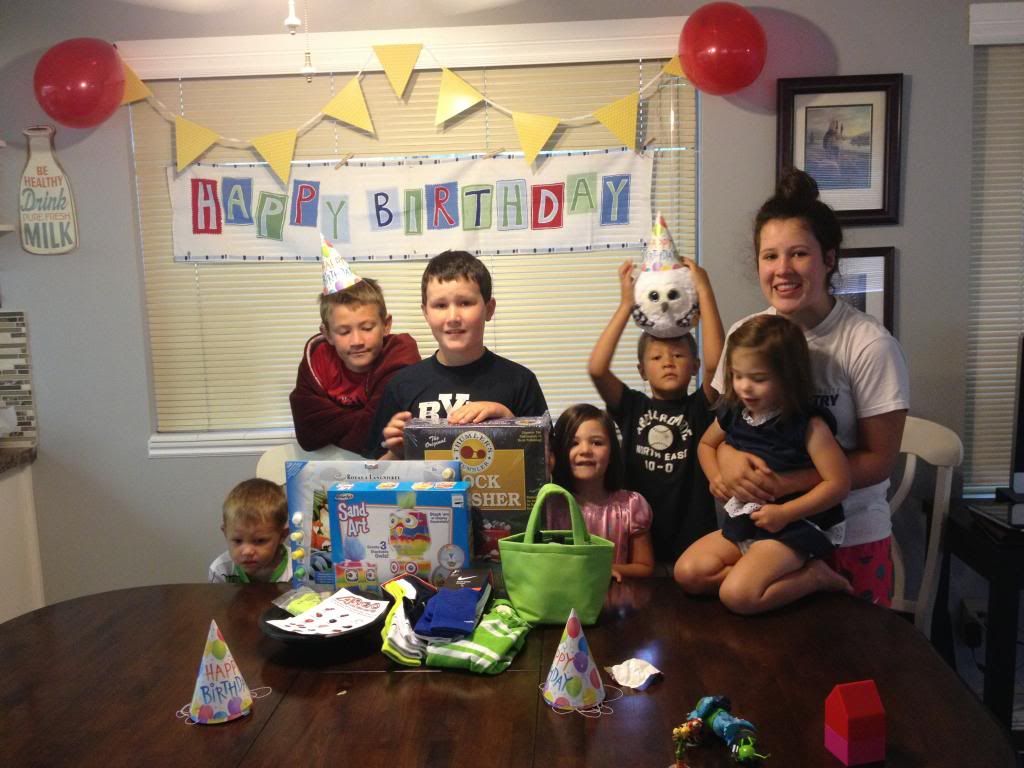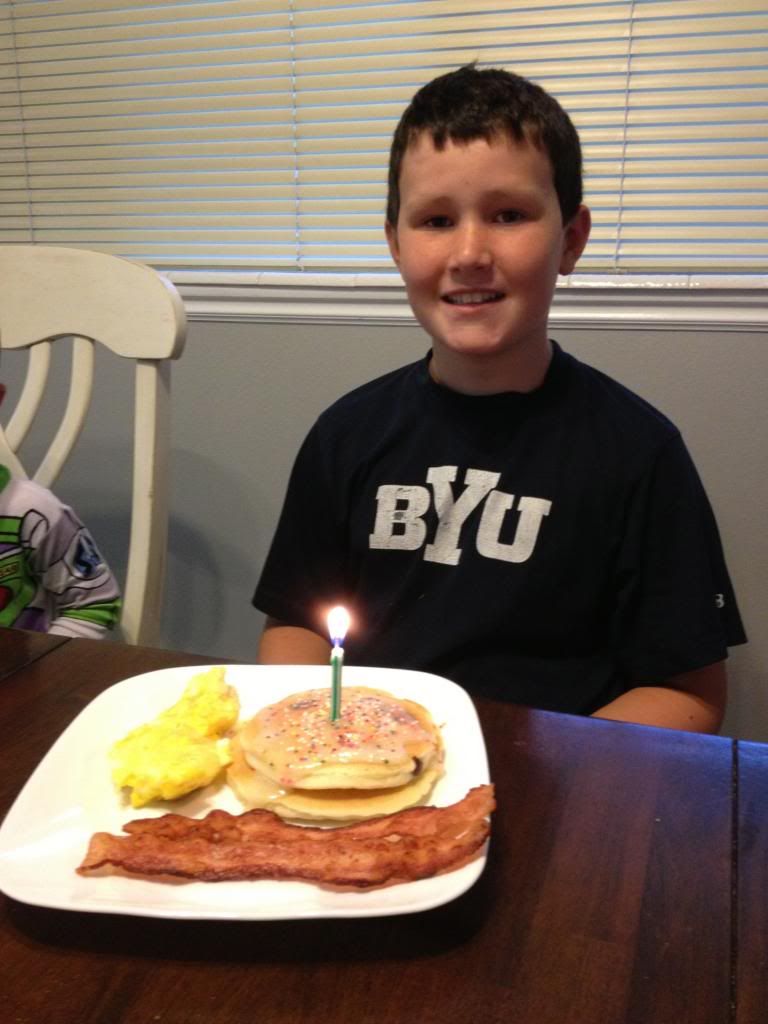 Spencer had a friend party at our pool several days after his birthday when we got back into town. He invited the Allen's, Boettcher's, Burket's, Deka's, Alyssa Hansen, Merchant's, and the Ramey's. It was such a fun party and we have such wonderful friends, who all LOVE Spencer!!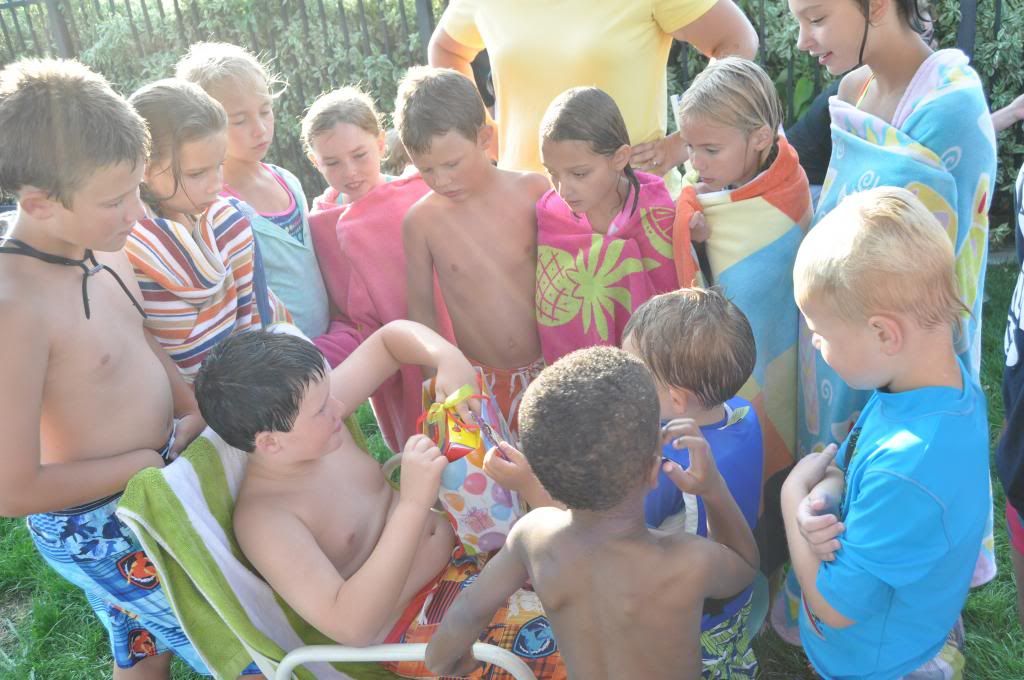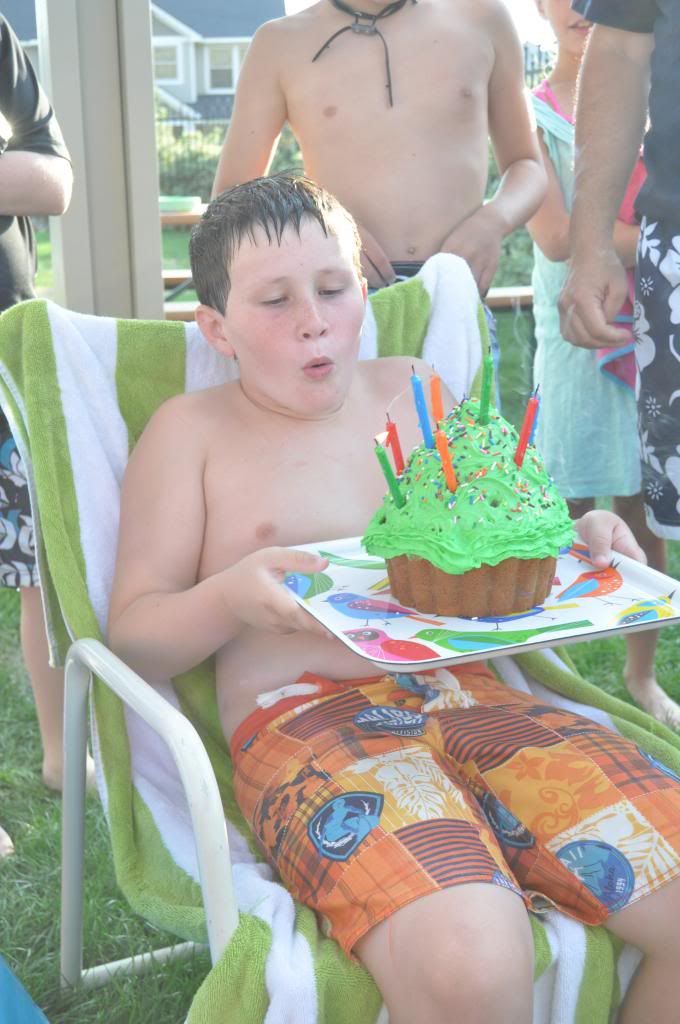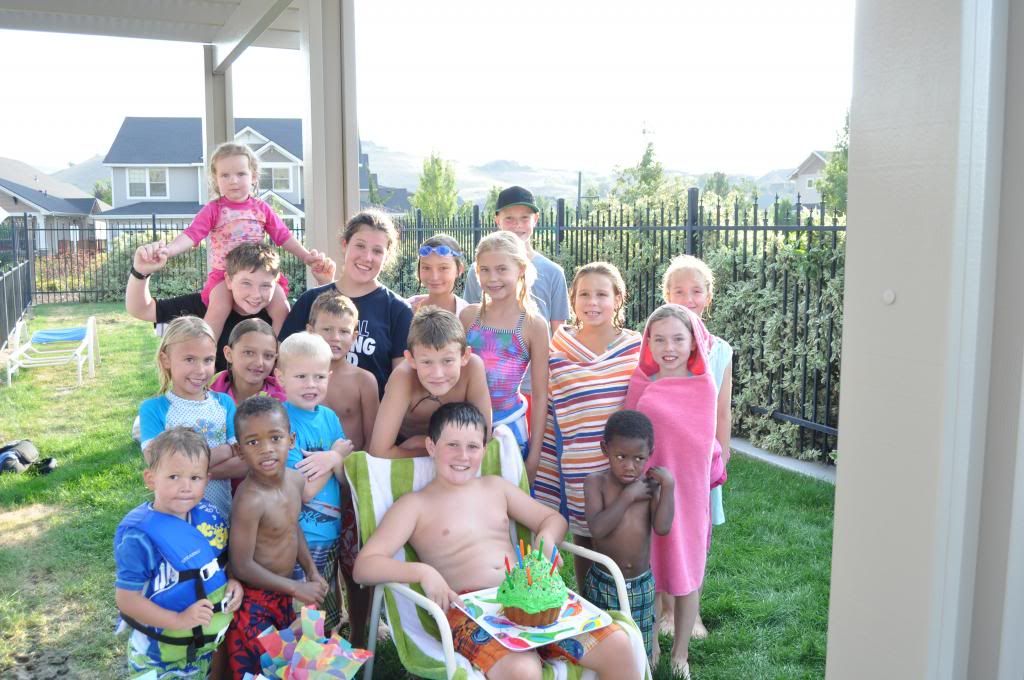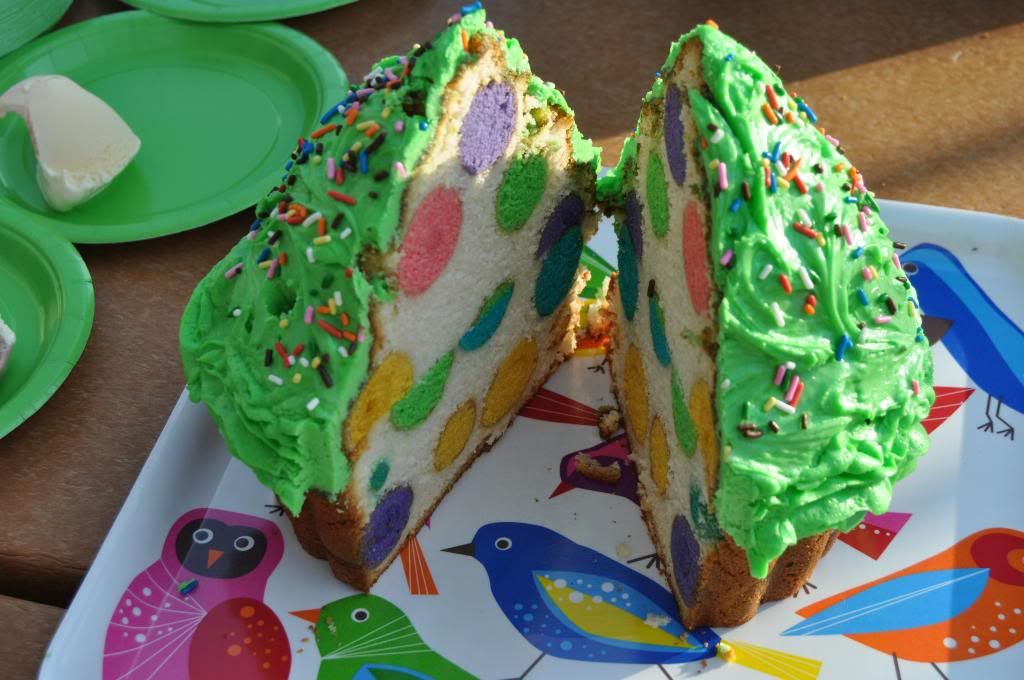 When we were in Colorado, we celebrated Spencer's birthday with Keegan's actual birthday. We thought it was SO sweet of Keegan to share his birthday celebration with Spencer. We had a picnic at a park, we played games and then sang Happy Birthday and ate cake! What a fun time!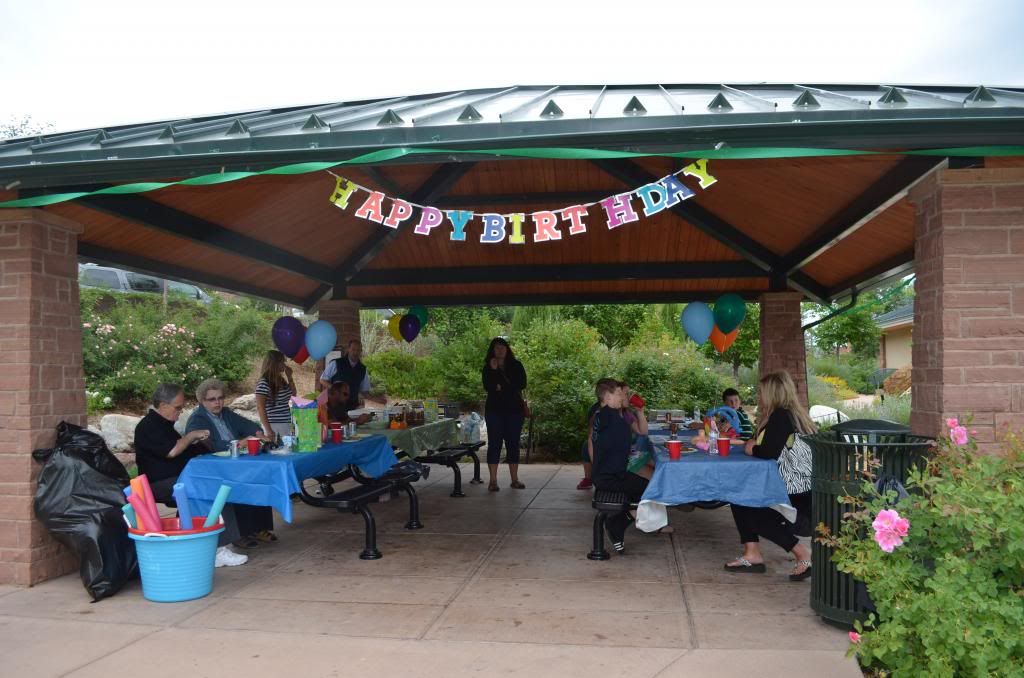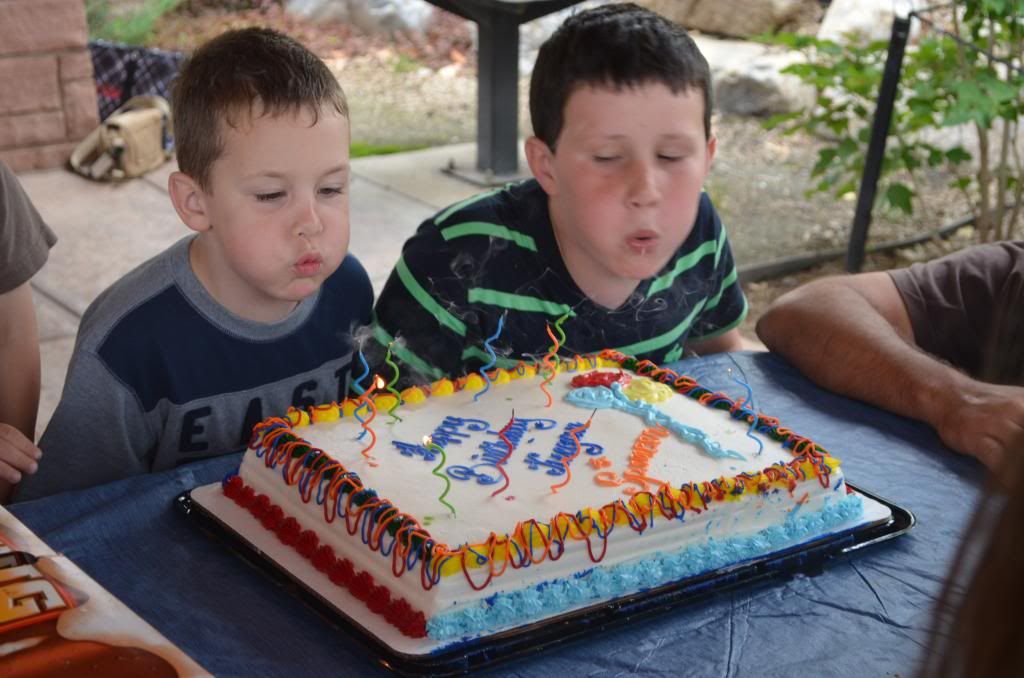 Spencer is our happy and kind boy! He is a great brother and loves to help his mom in the kitchen! He is very talented in many ways and loves to make crafts! Happy Birthday, Spencer! We love you SO much!!!