Here is what we've been up to lately.
Andrew has gone out for track. He's had three track meets and has done really well in all of them. He's gotten 2nd and 3rd place in the soccer ball throw. 2nd place in the standing long jump. He's done several relay races and gotten 1st and 2nd twice. He's ran the 800m and got 1st and ran the 400m and got 1st and 2nd.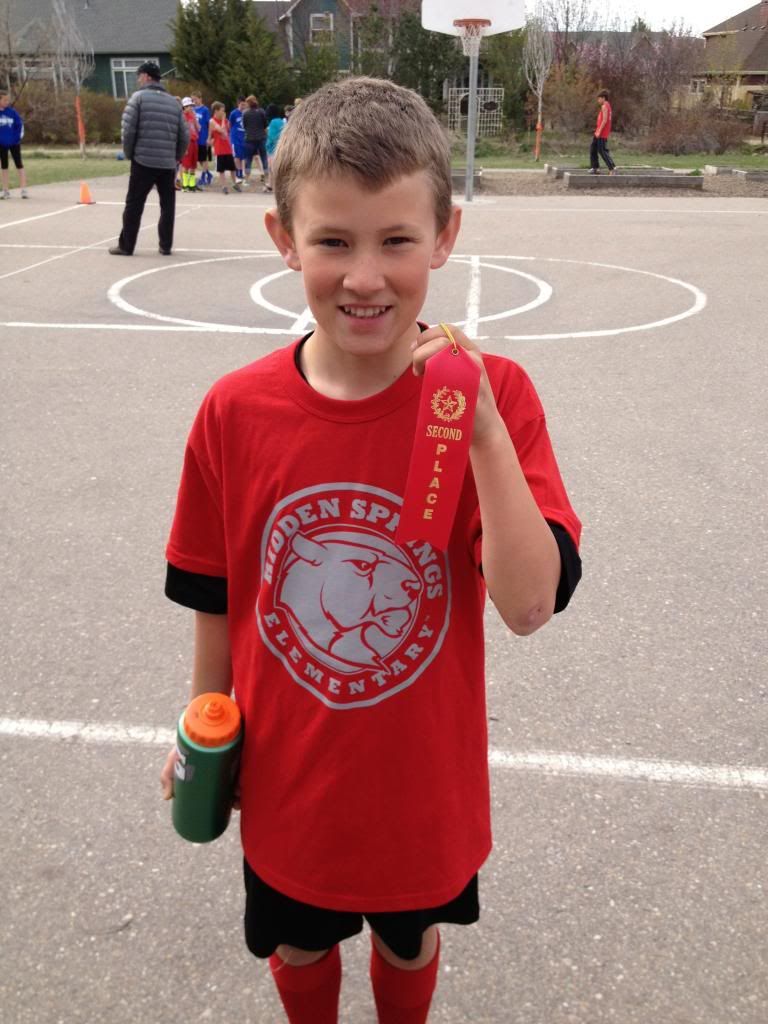 Spencer went on a walking field trip with his class. They had created door hangers for Earth Day and placed them on neighborhood doors.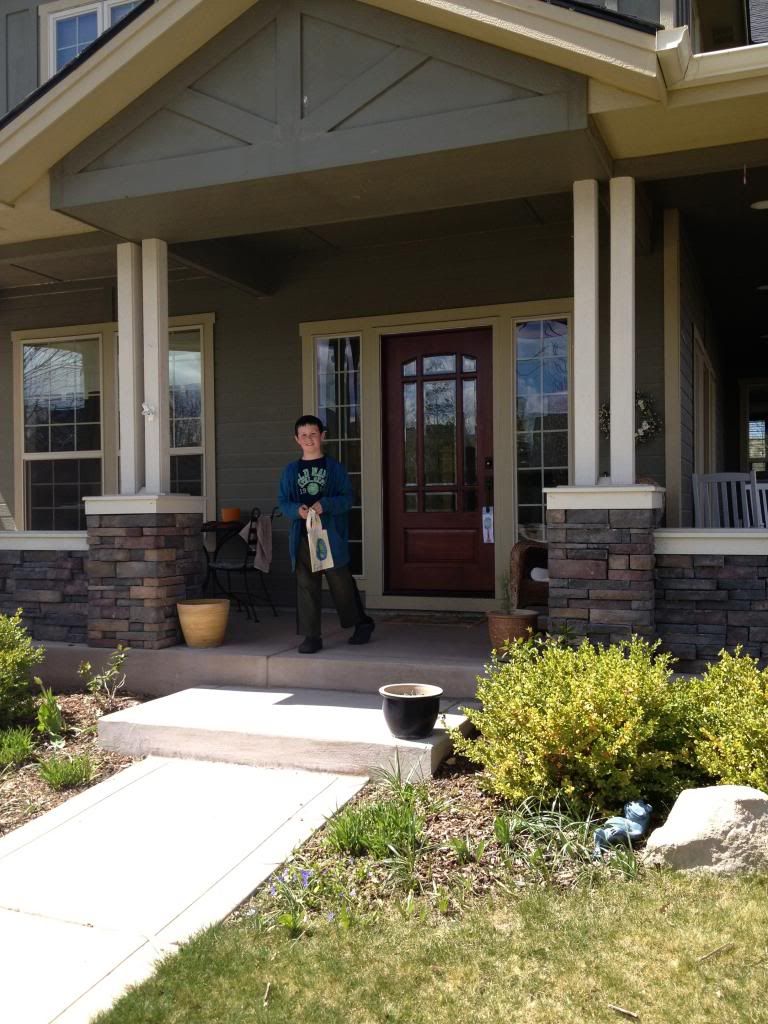 Benjamin, Levi and I went to a park a couple of weeks ago and then walked down to the river. I love being out in nature with my kids. I love watching them explore, throwing rocks in to water and seeing them choose their favorite stick. It's so good for our souls.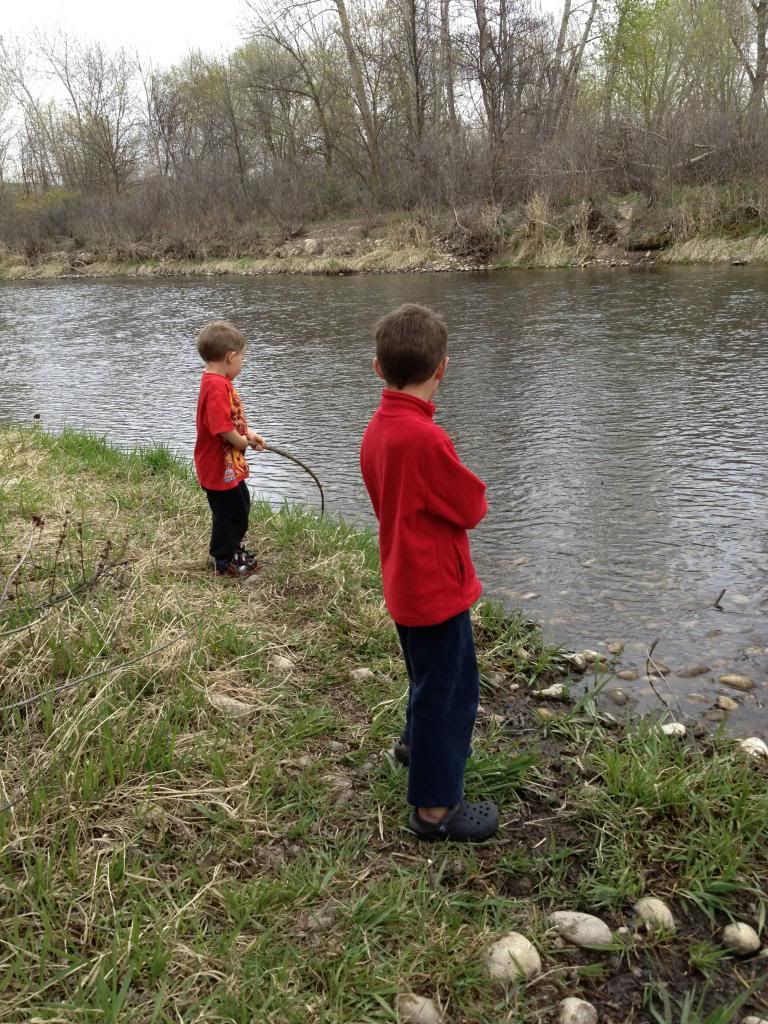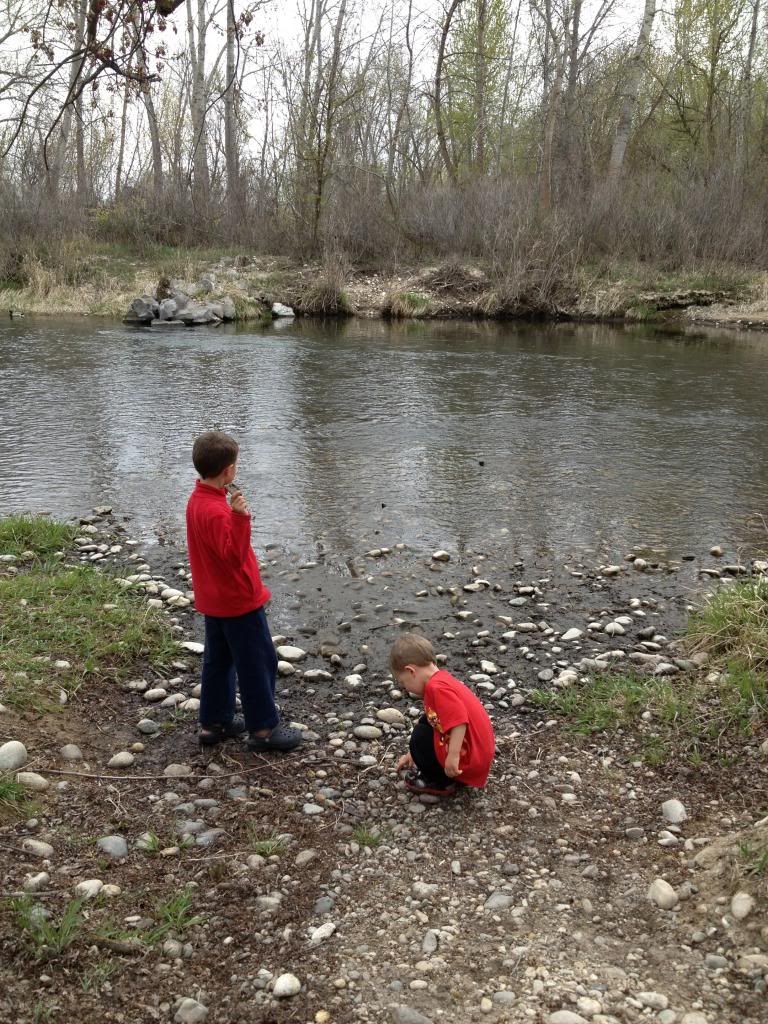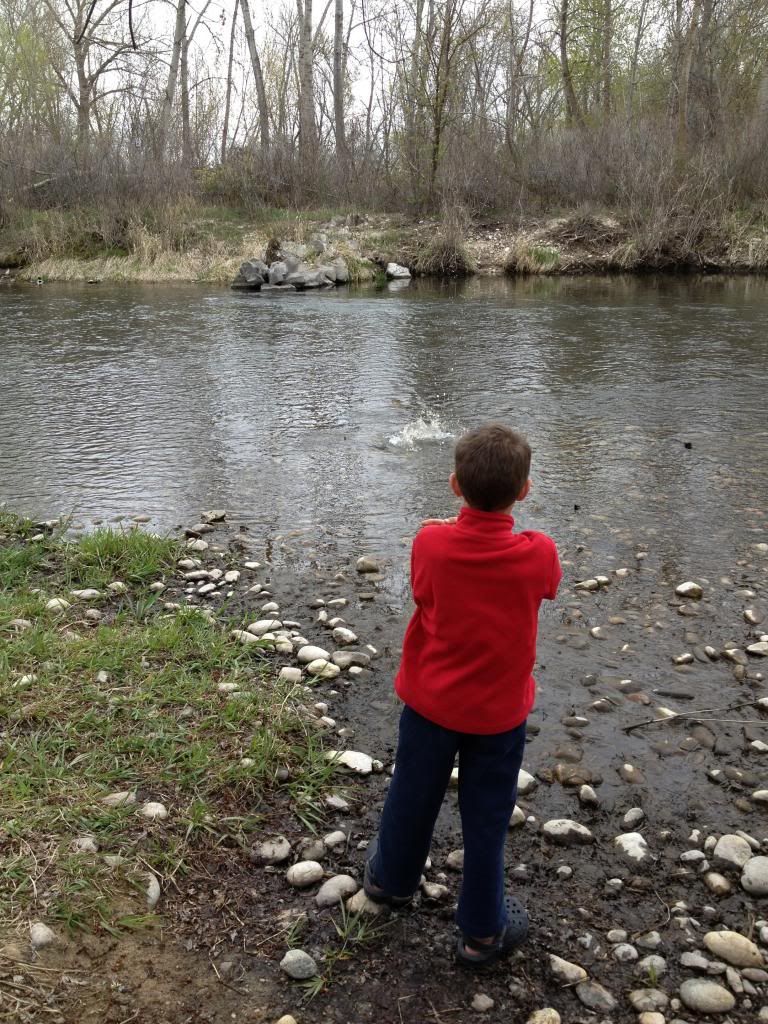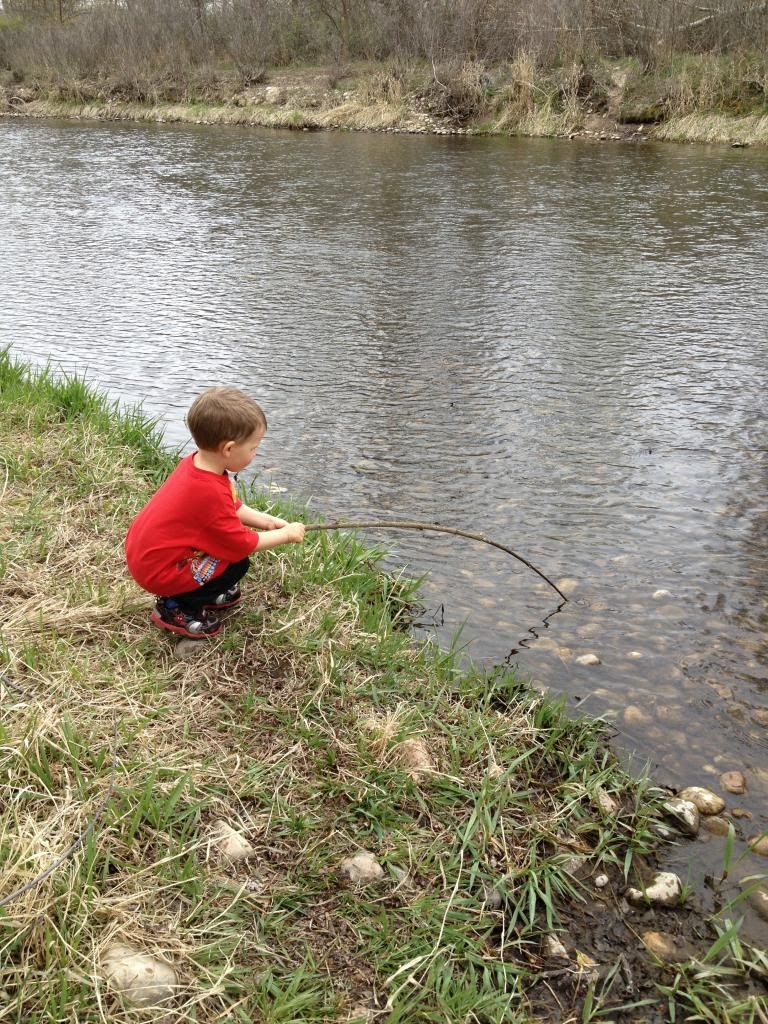 We also stumbled upon the coolest fort.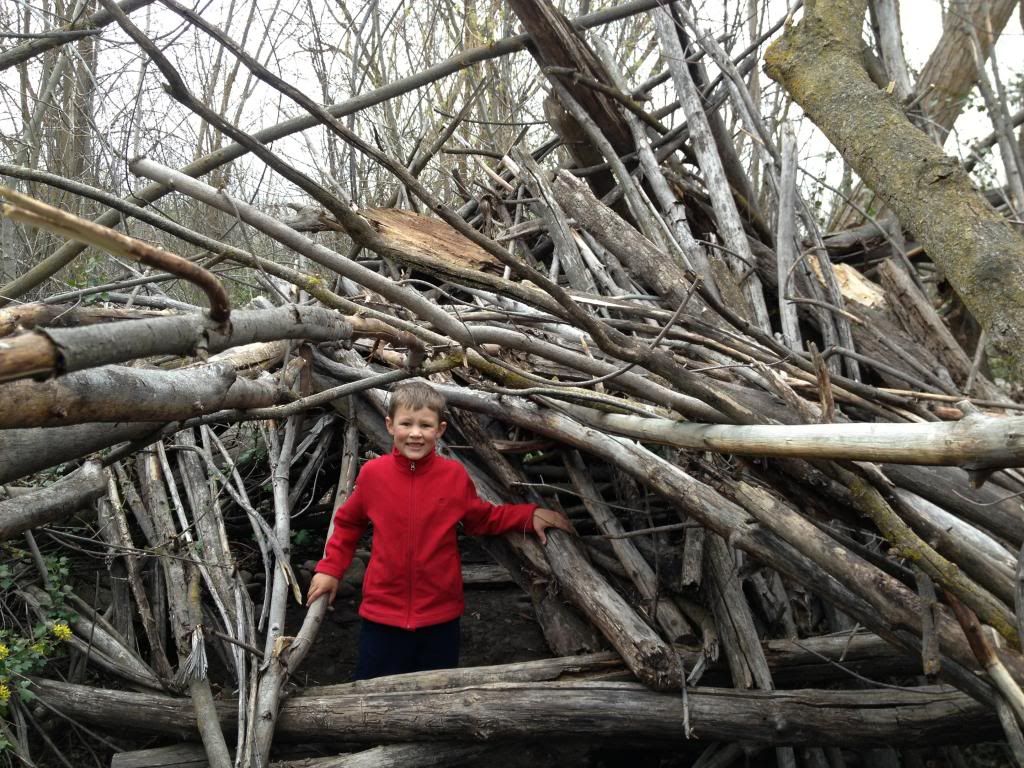 Every Spring at our elementary school the 5th graders become a famous person for a "Living Museum". Andrew became Andrew Jackson and did a wonderful job. He had memorized his script perfectly and helped create his props and background. (Nonnie helped him with the props and Grandpa helped him with his costume - thank you!!)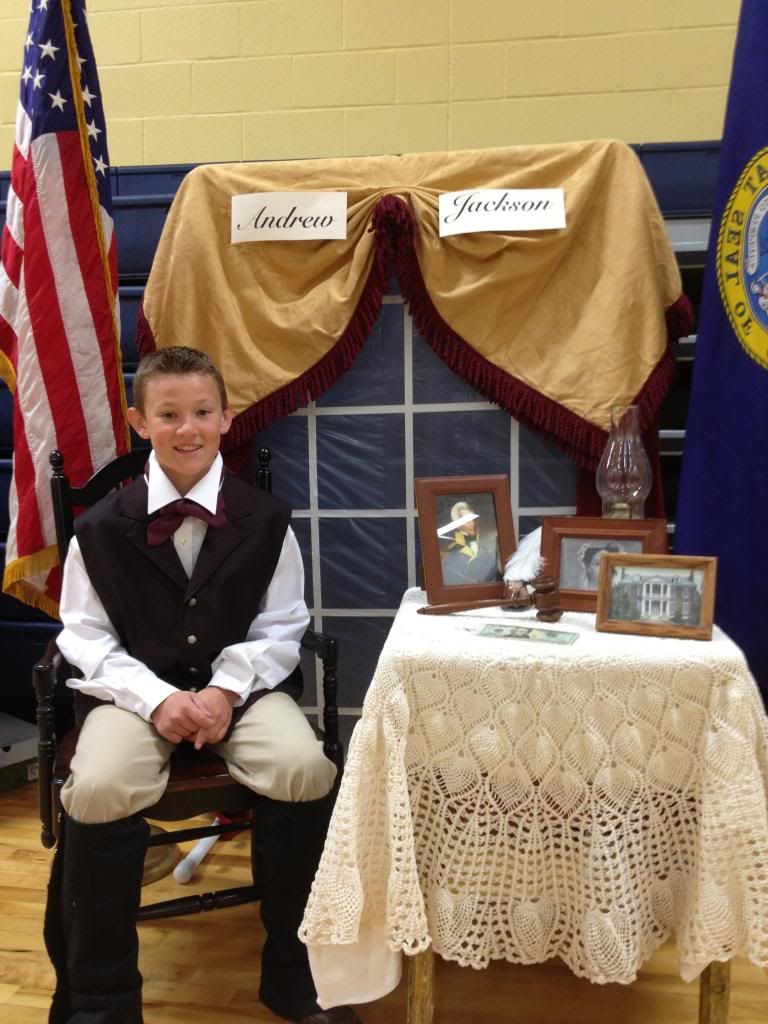 We have been freezing but enjoying watching all of the Spring sport events.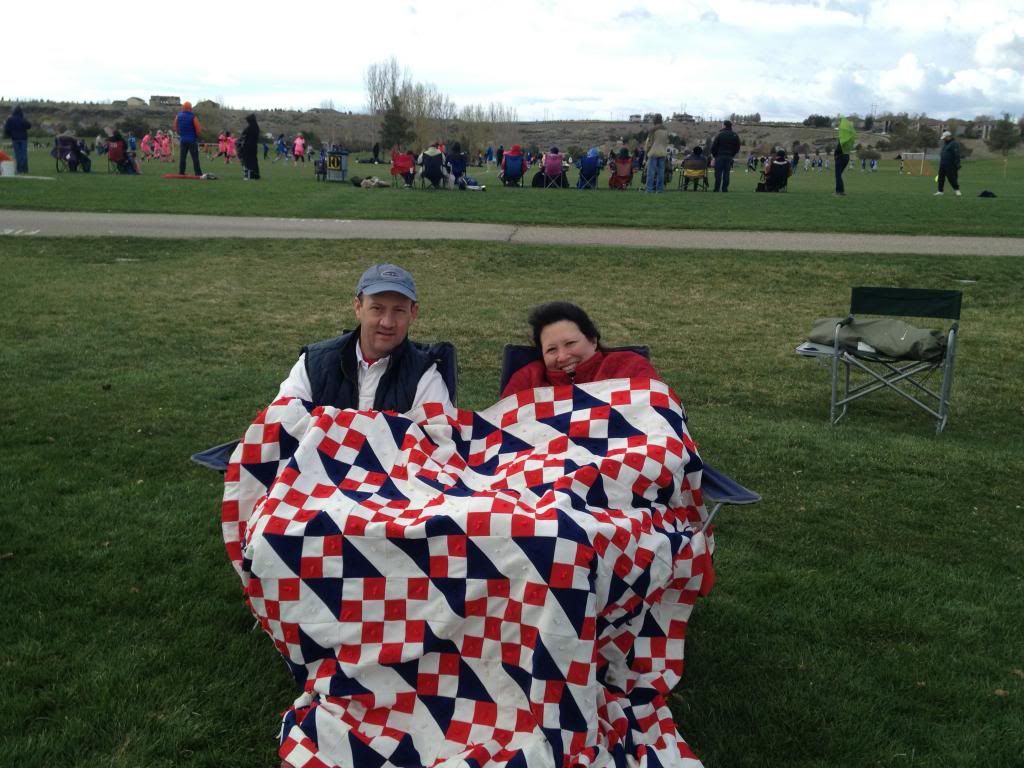 Spencer participated in his first Pinewood Derby. He did GREAT!! His car took first place in several races and I loved how he showed complete sportsmanship towards the other boys. Spencer is an amazing example of what a Cub Scout stands for!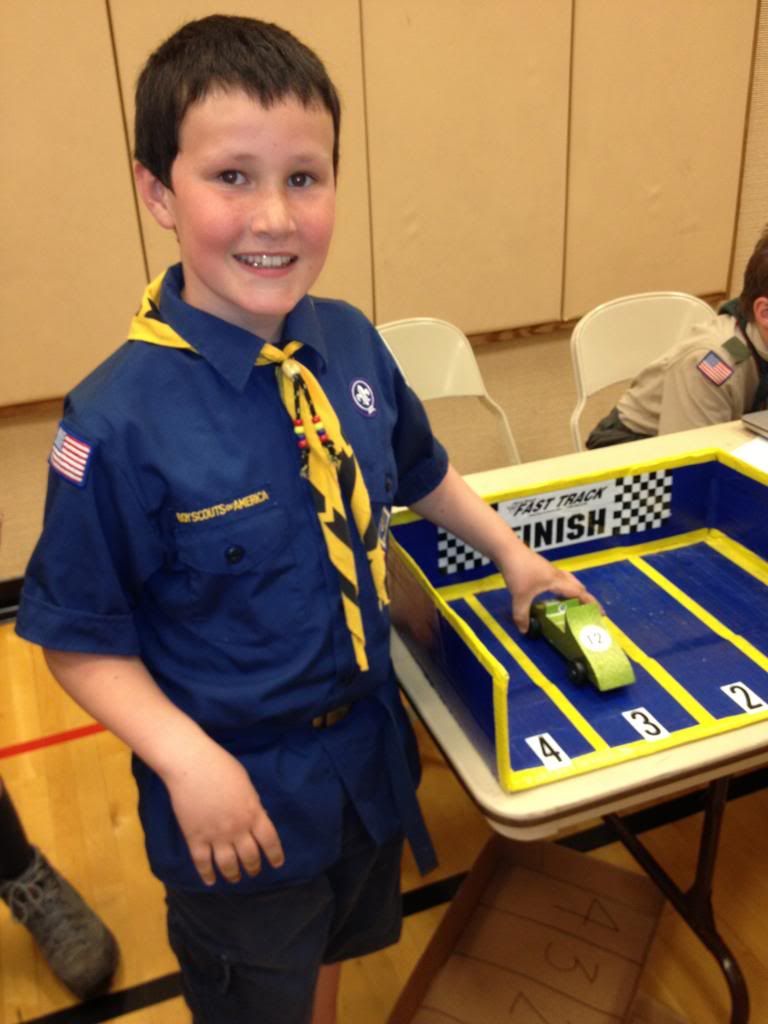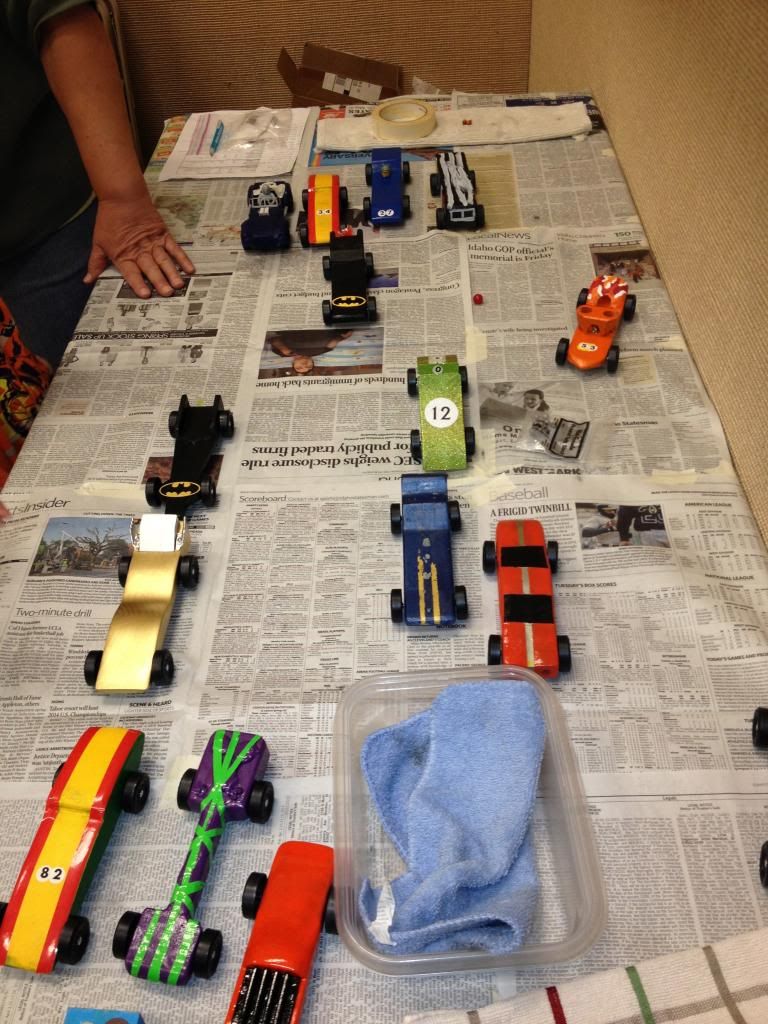 Benjamin "graduated" from his Speech class. We are SO proud of him and all his hard work.
Nathan needed to buy a new tie when he had gone to work without one one day and found he had an unexpected meeting that required he wear one. I loved getting this picture in a text from him. Isn't he and the tie so fun?!!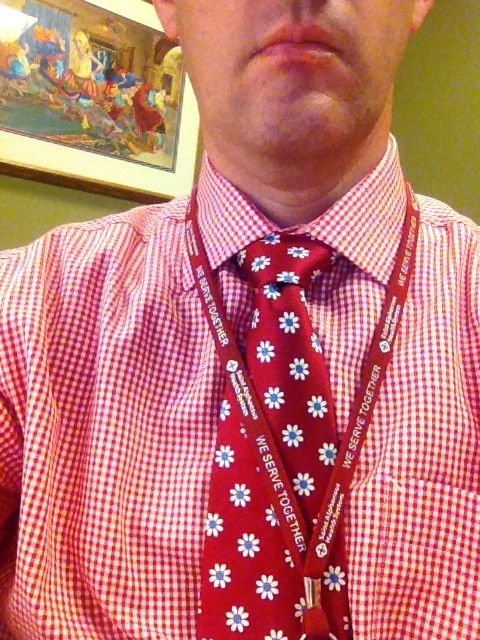 I've been trying to keep up with the busyness of it all and learning new, healthy ways to feed my family. Check out those Alfalfa sprouts (that I grew) on homemade whole wheat bread! Oh yeah!