Since
our last big family vacation
didn't go like I'd planned, I was a bit anxious about planning our trip for Spring Break. I really wanted to take our kids to see the Grand Canyon and see some sights along the way. I thought it would be good to do a hike in
Zion's National park
and since we were going to be close, I knew that Nathan would love to take us to Las Vegas. So, we made a few calls to visit friends and family along the way and set off on another grand adventure (with our fingers crossed for better luck this time)!
Our adventures started on Friday at the beginning of the kids Spring Break. We drove to south of Salt Lake for our first stop at
Scheel's
. I think everyone found a fun treasure to buy (but Sarah) and even tried to sleep in it.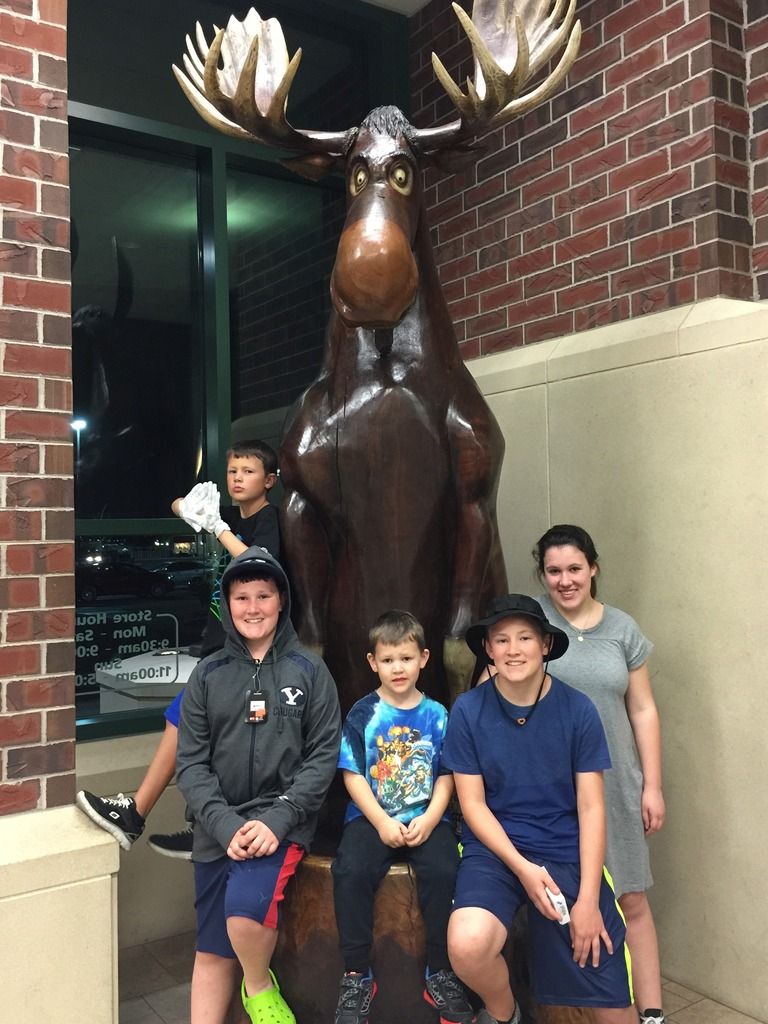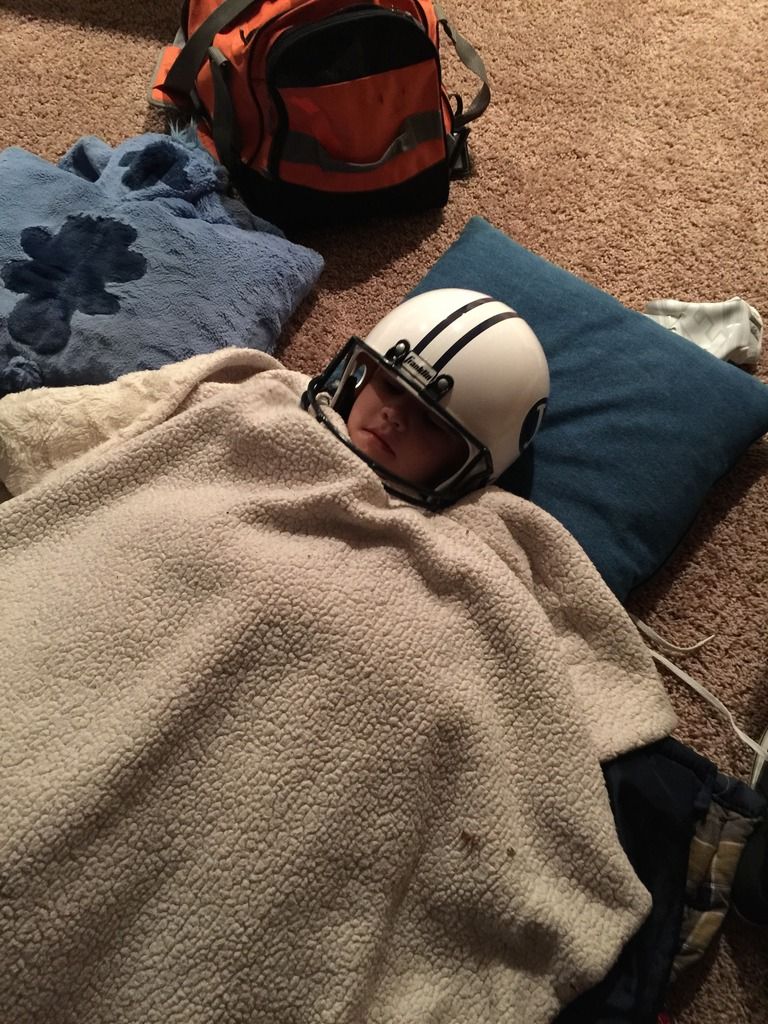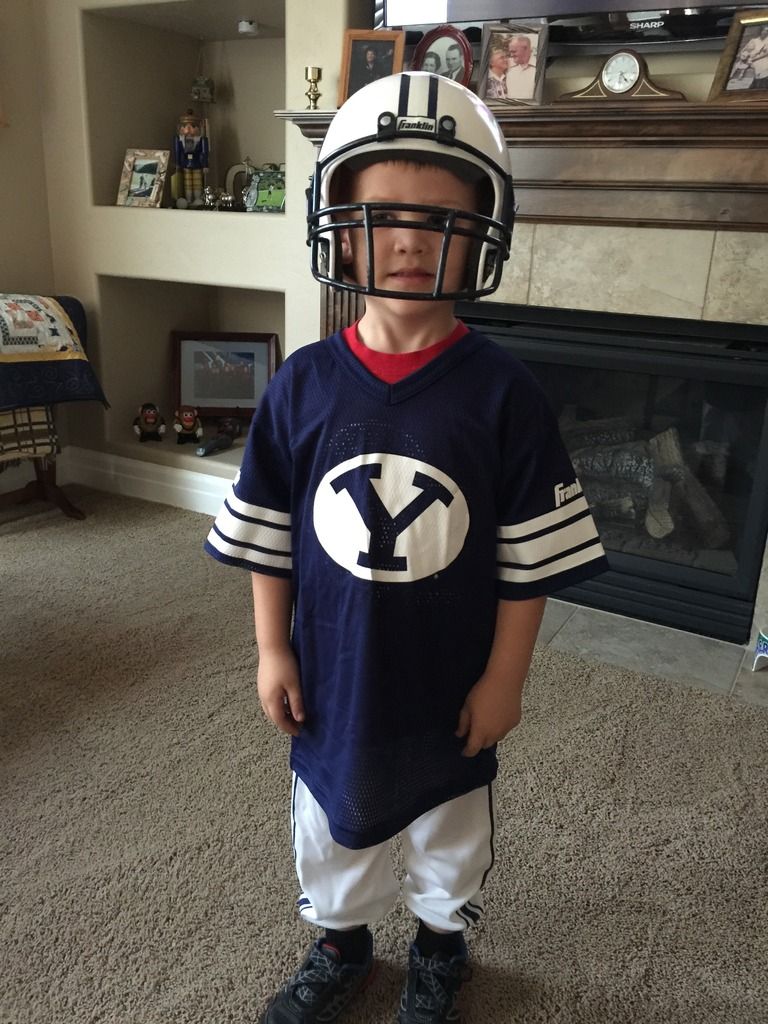 The next day we spent with our dear friends, the Burket's who moved from our neighborhood to Daybreak, Utah last summer. We have missed them terribly so it was fabulous to spend the day holding their new sweet baby, Grace, catching up with them and seeing the new, beautiful home they JUST moved into (five days before we got there). We did go to a very fun and creative museum,
The Museum of Natural Curiosity
at Thanksgiving Point. We all loved it and Andrew was brave to try the High Ropes coarse.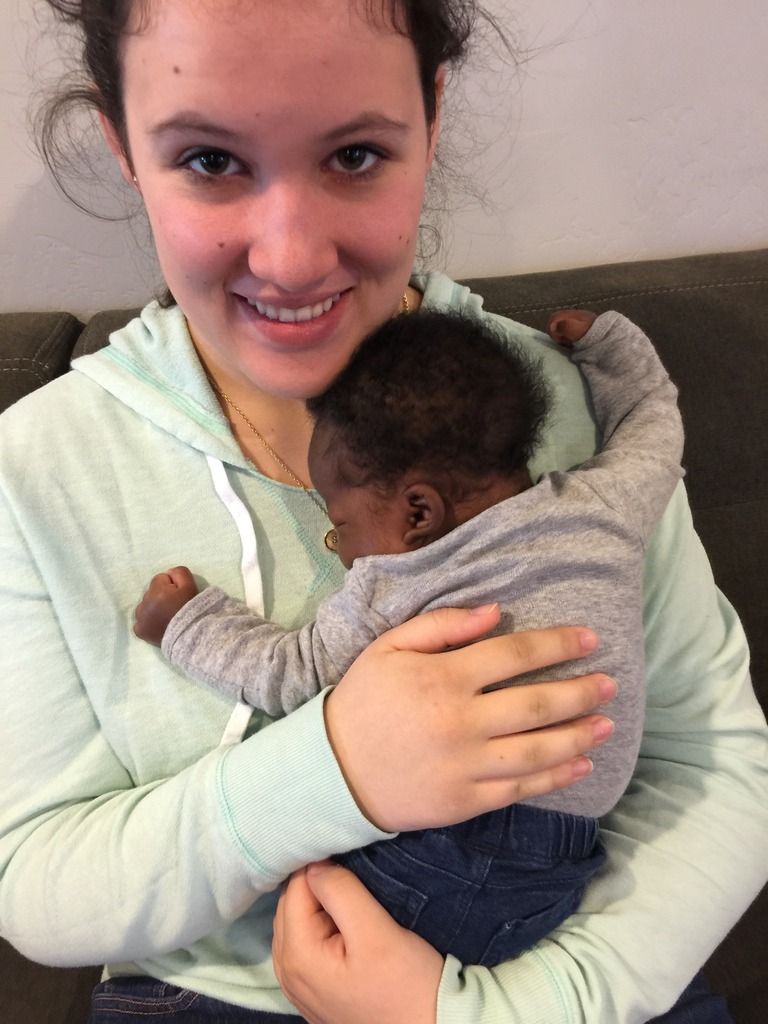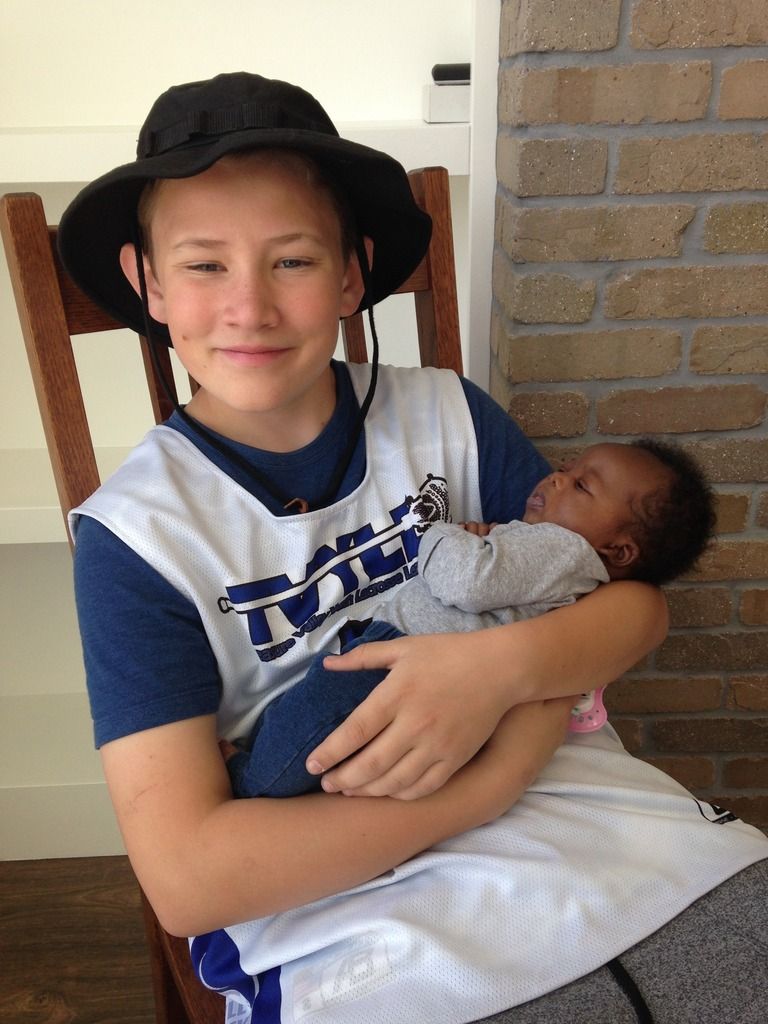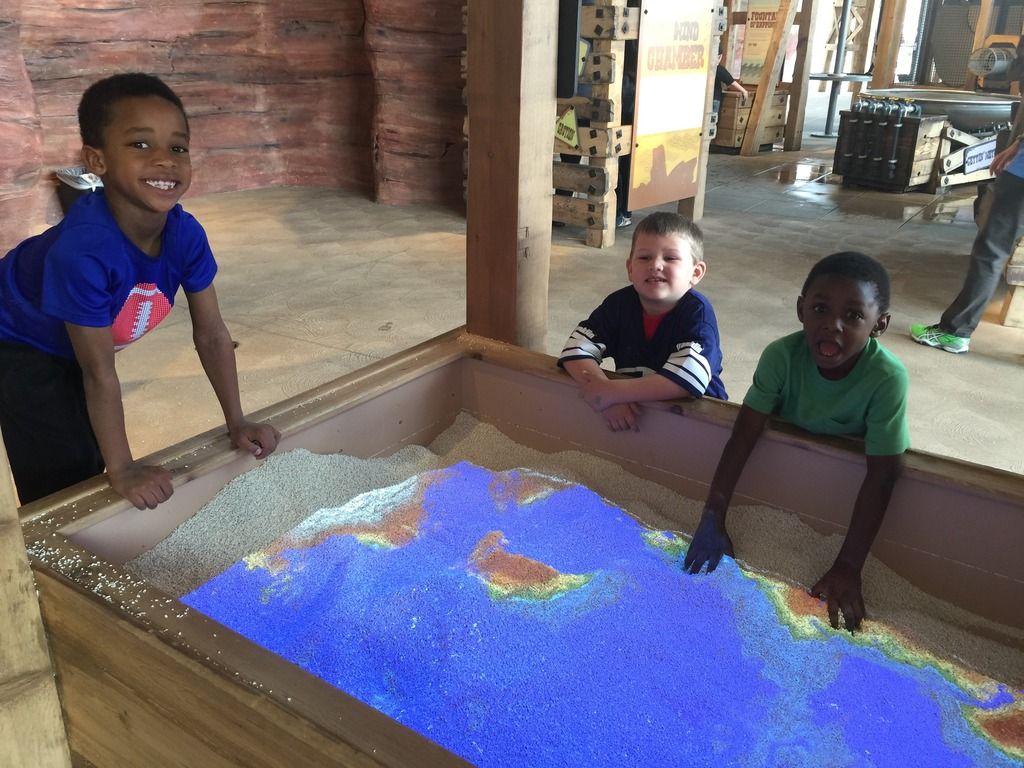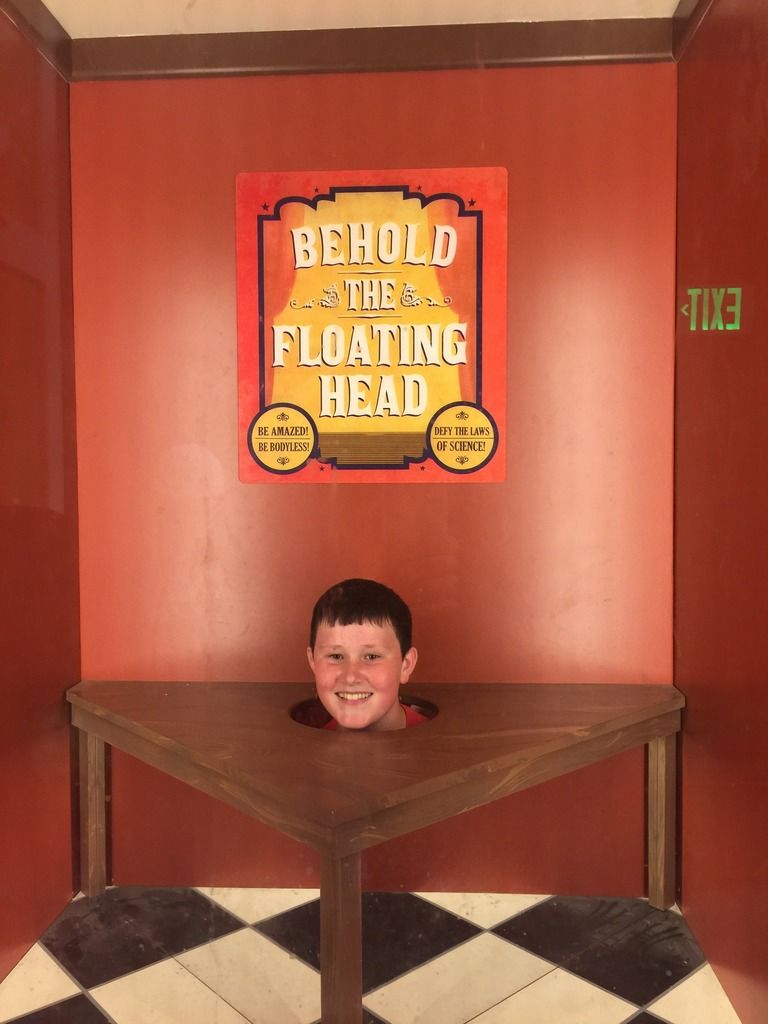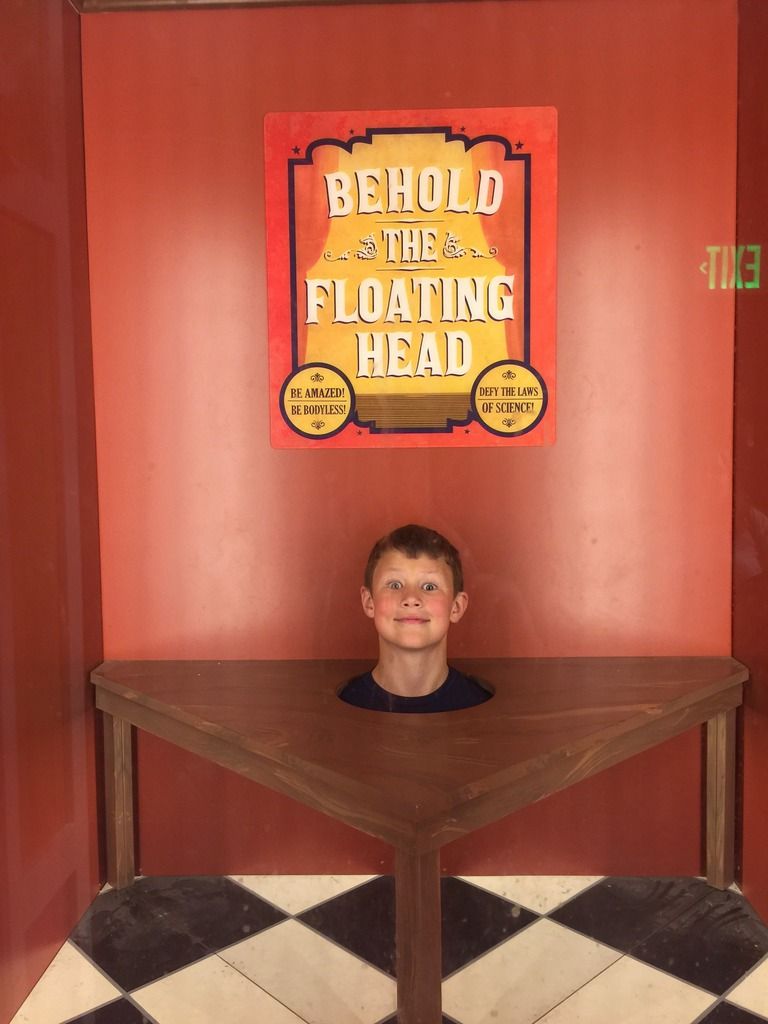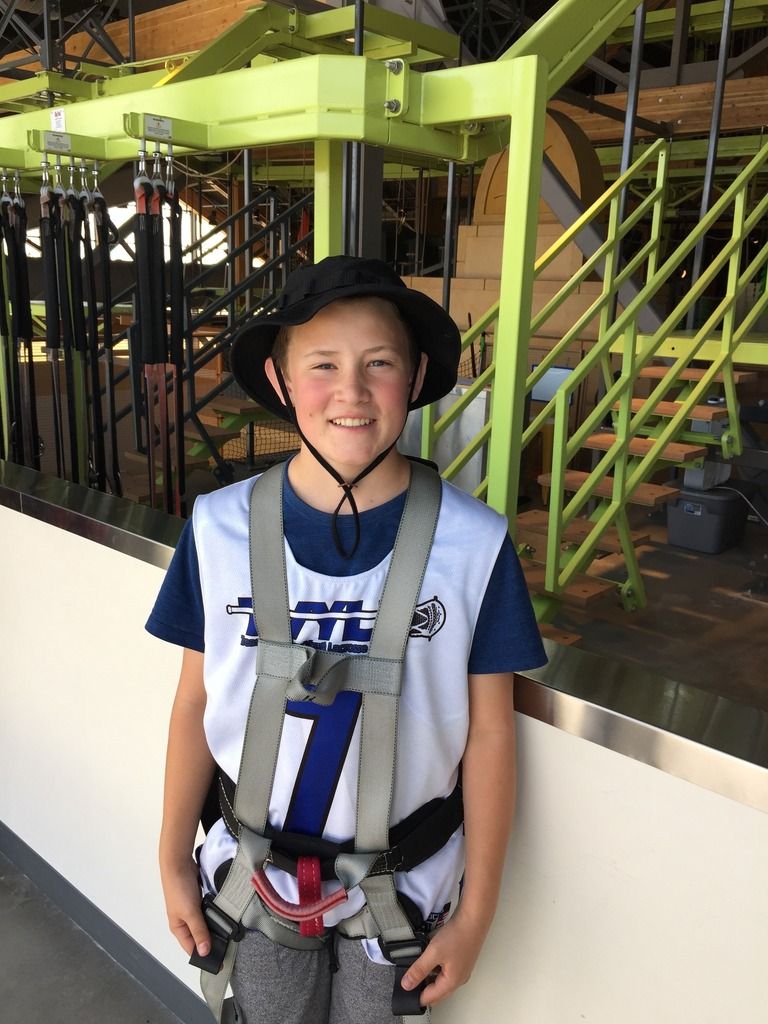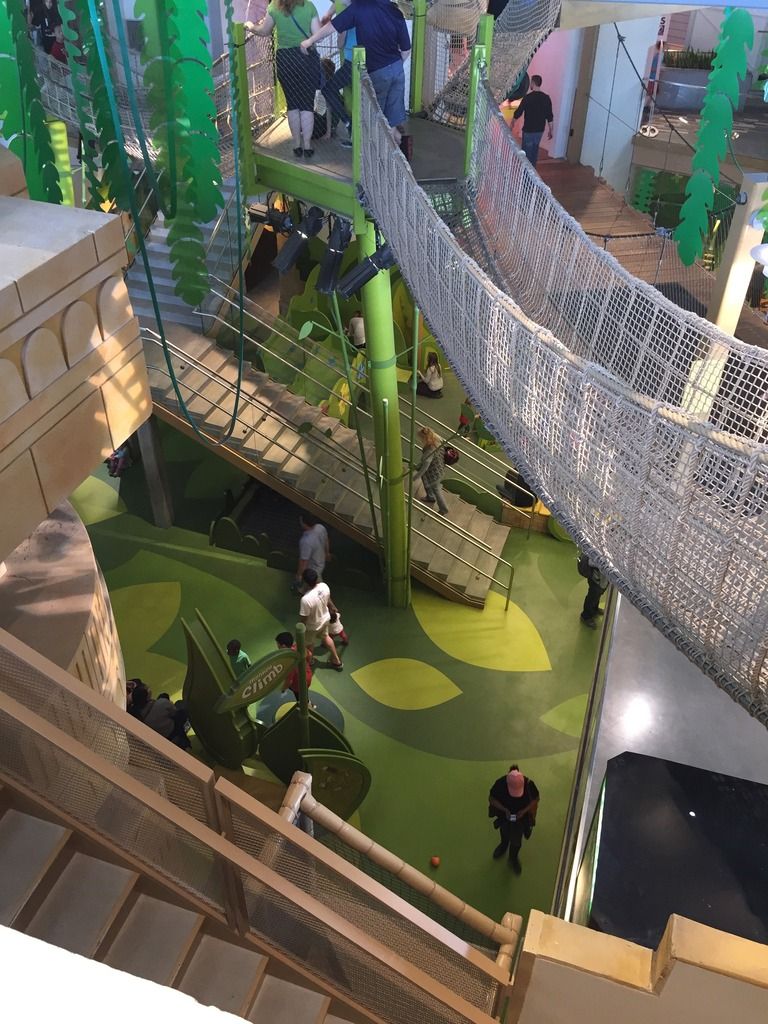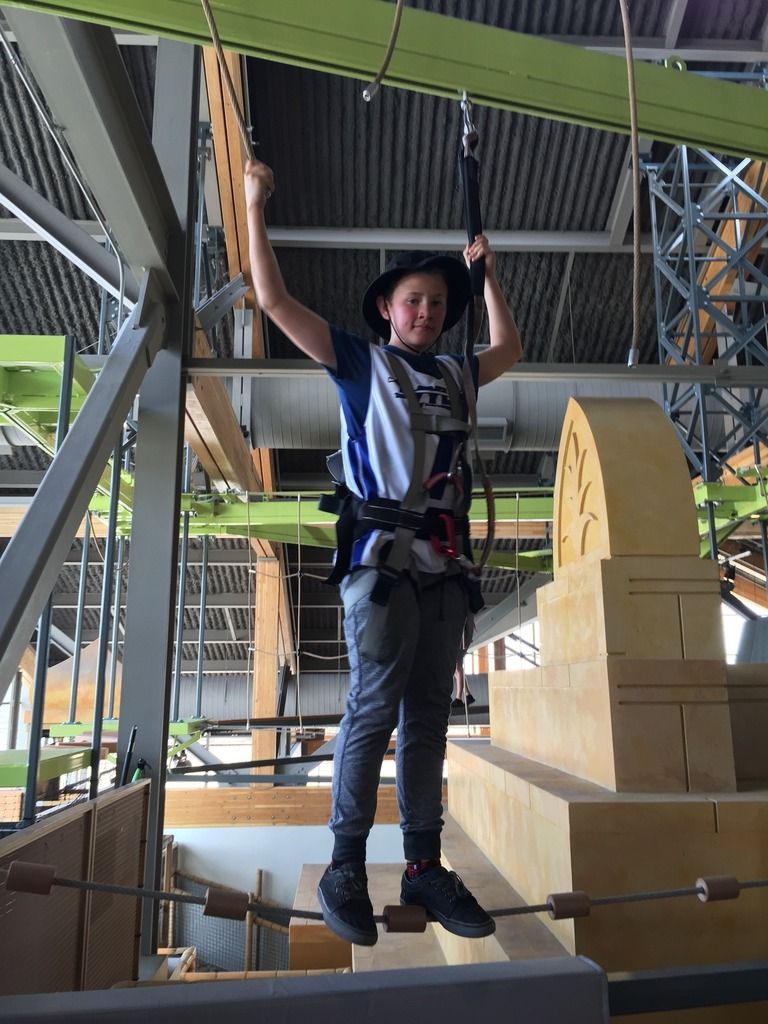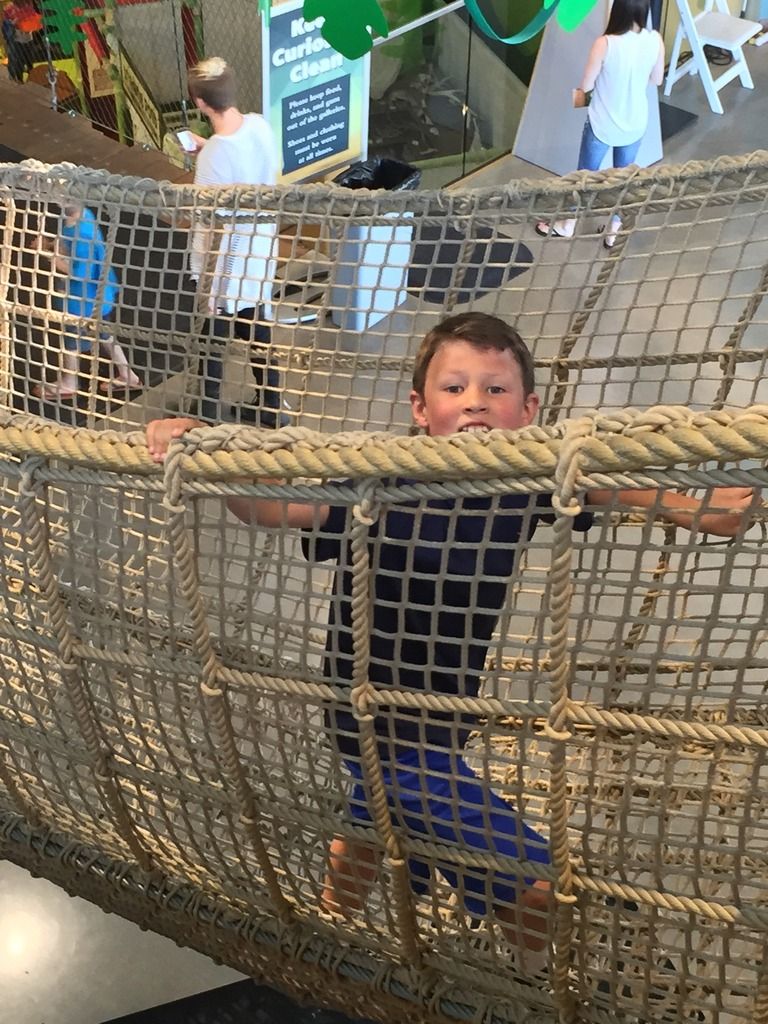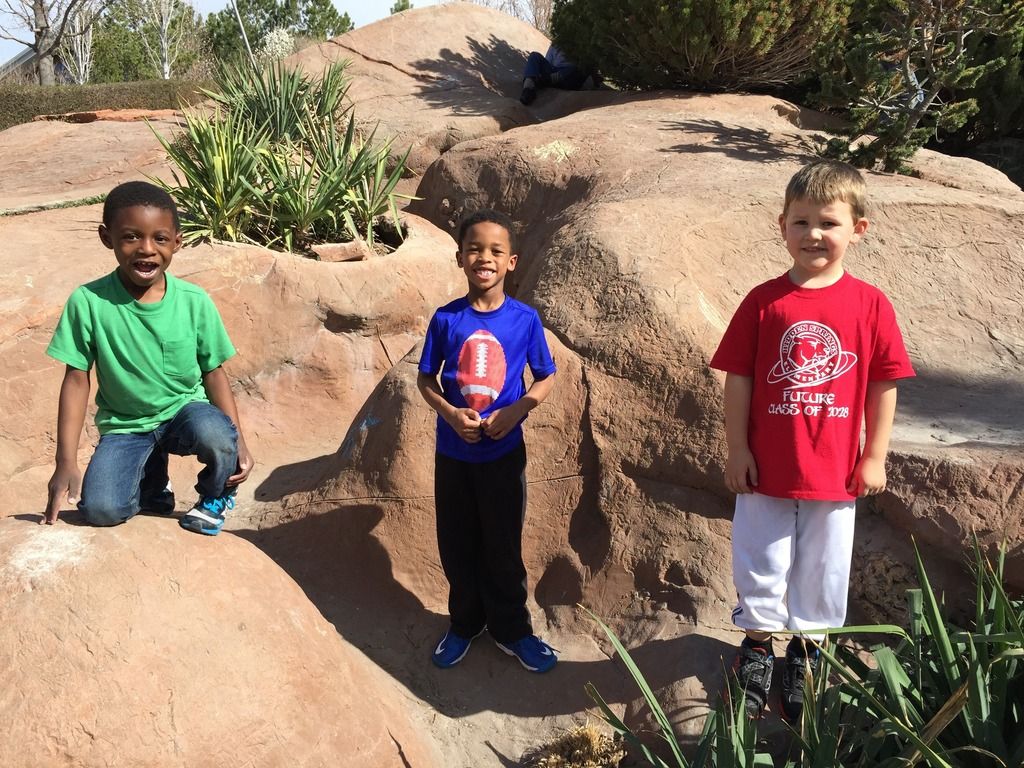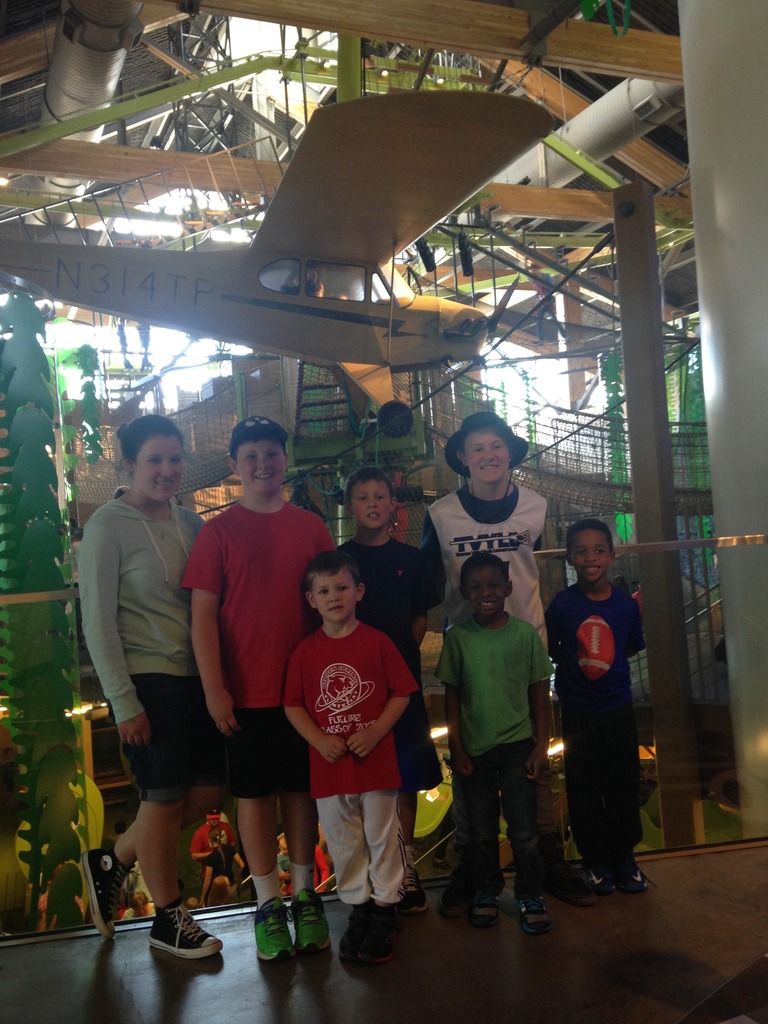 All evening we enjoyed pizza,visiting, playing and walking around their fun neighborhood with this darling family and we are thrilled they let us spend the day with them!! (Yes, this photo is horribly blurry but hey, we're still learning how to use the selfie-stick.)
Since Mark's parents (my sister's husband) live so close to the Burkets, we decided to drop in on them and visit. We haven't seen them for several years so it was fun to see them and their house which is right down the street from the
Oquirrh Mountain temple
.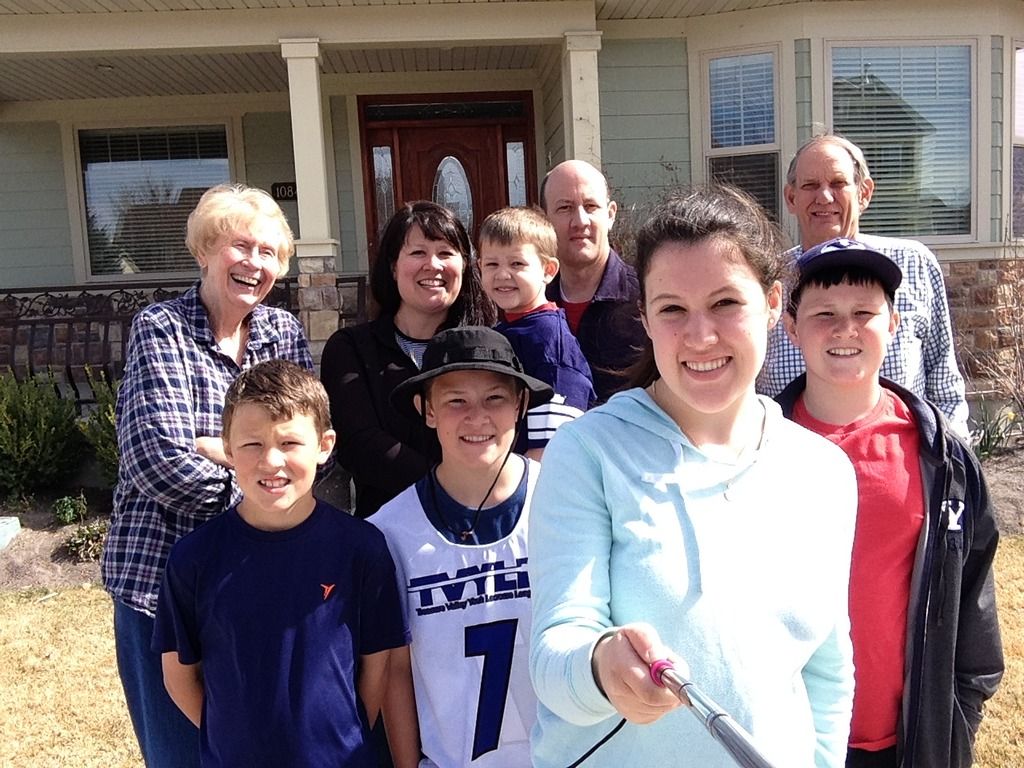 Sunday morning we woke up early and headed into Salt Lake to
Temple Square
. Everyone but Levi and me went into the Tabernacle to watch
Music and the Spoken Word
. Levi and I watched it in a big theater in the
visitor center
. We walked around looking at all the displays and beautiful flowers. It was a wonderful morning.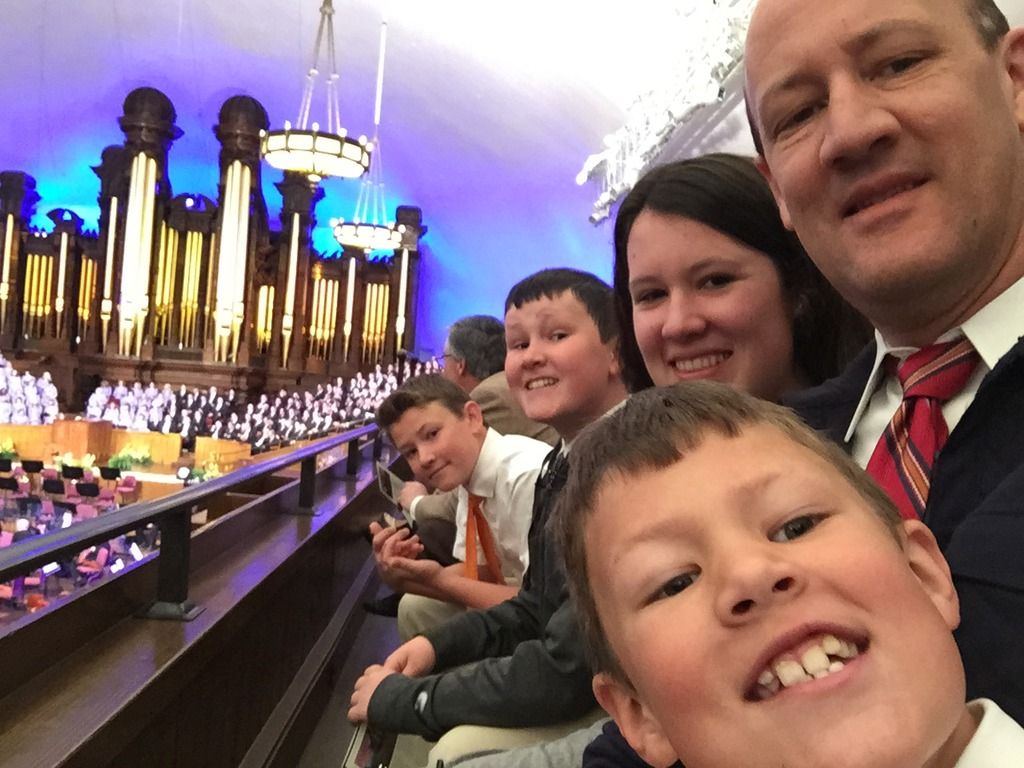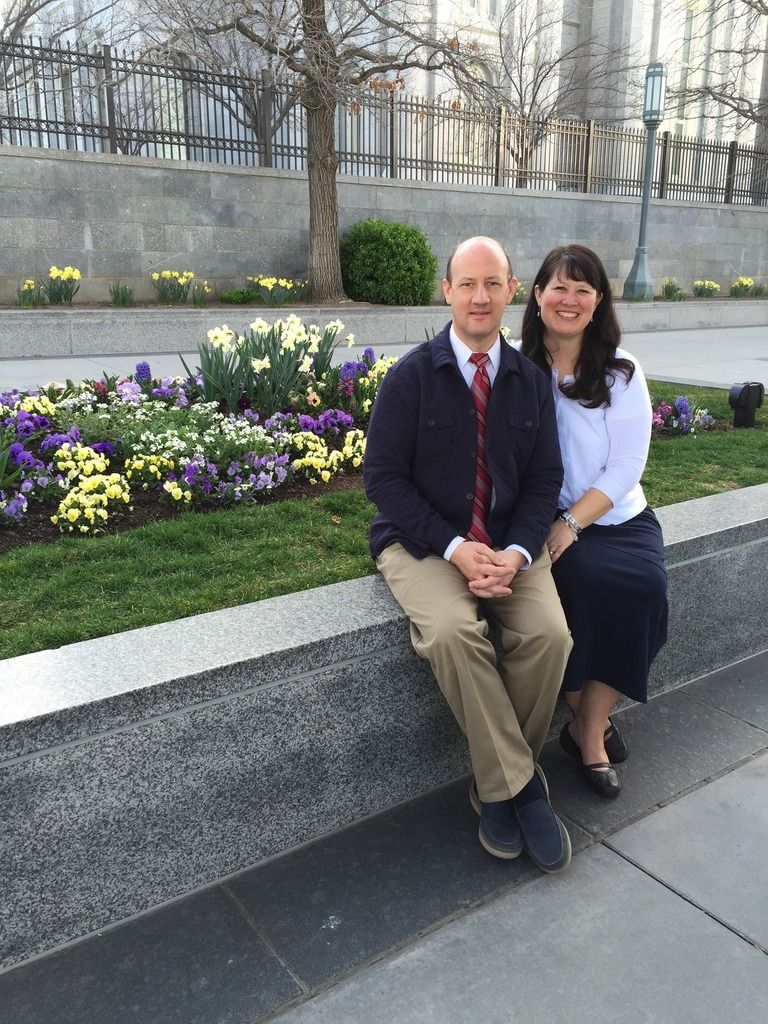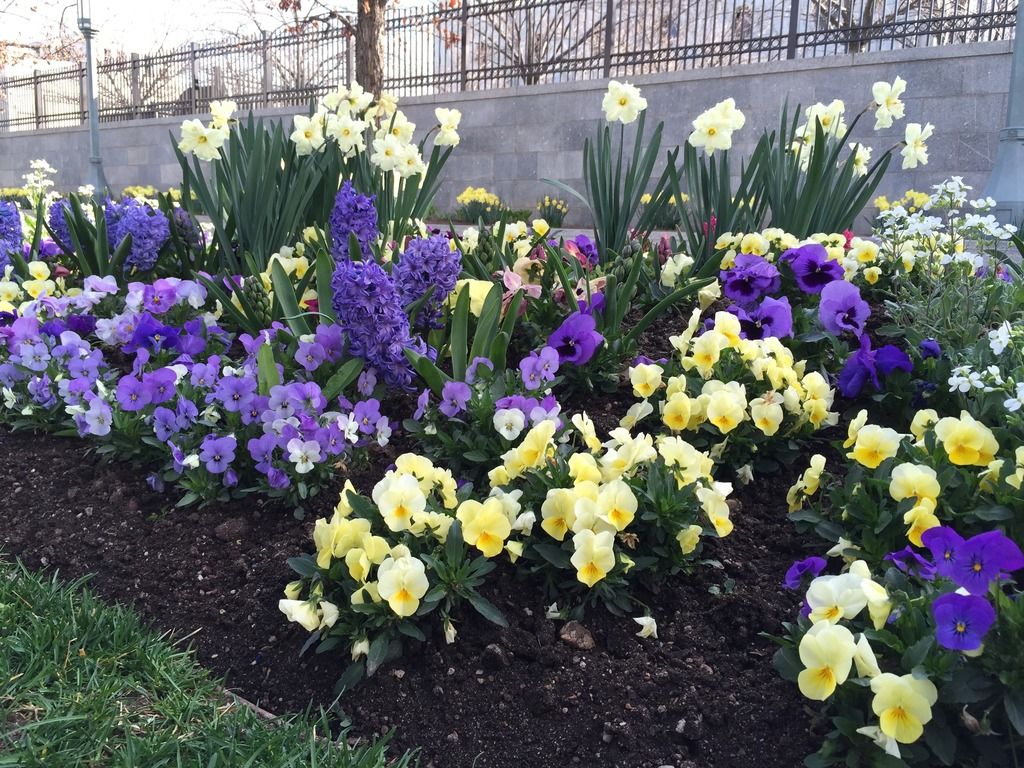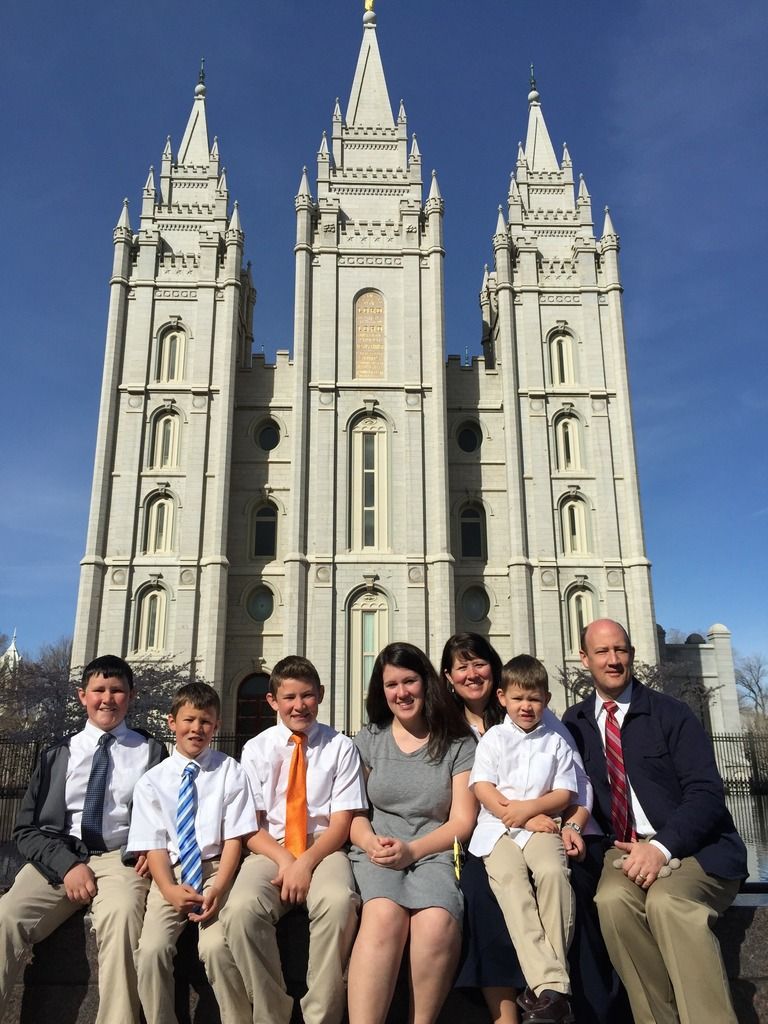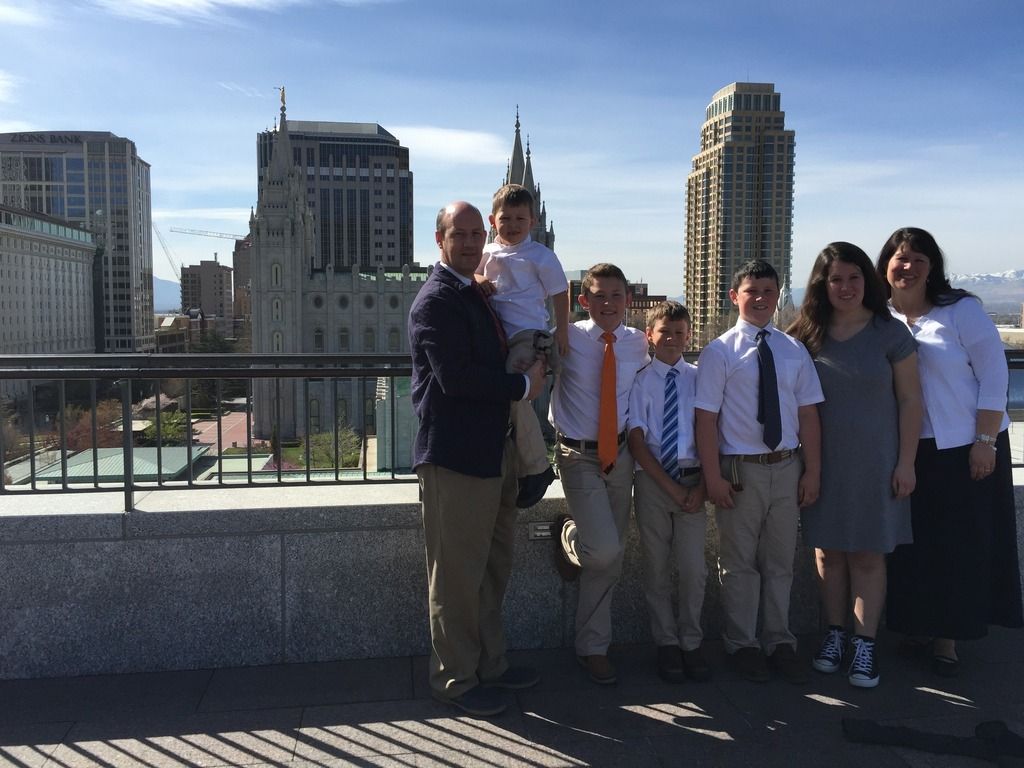 We drove to St. George Sunday afternoon and ate dinner with my Aunt Jan and Uncle Jerry. They had waffles, strawberries and ICE CREAM waiting for us when we arrived. Our kids thought that ice cream was the coolest things they'd ever been served for dinner. We walked up to the
St. George temple
and walked through the visitor centers. We ended up watching
Meet the Mormons
and had a wonderful evening.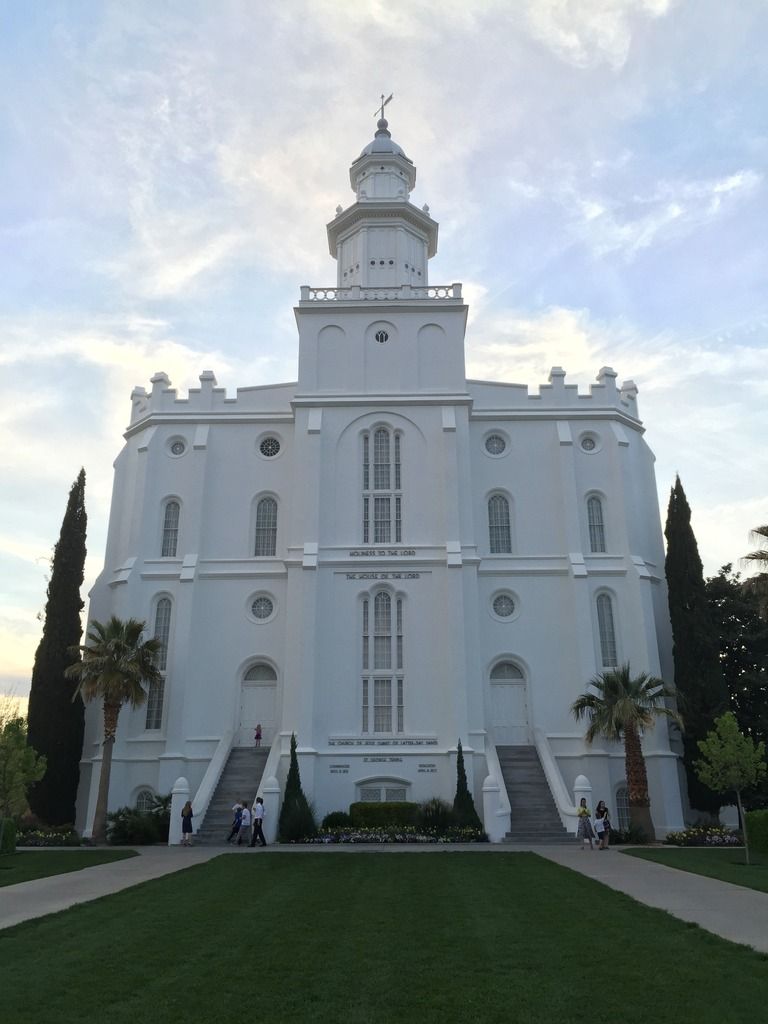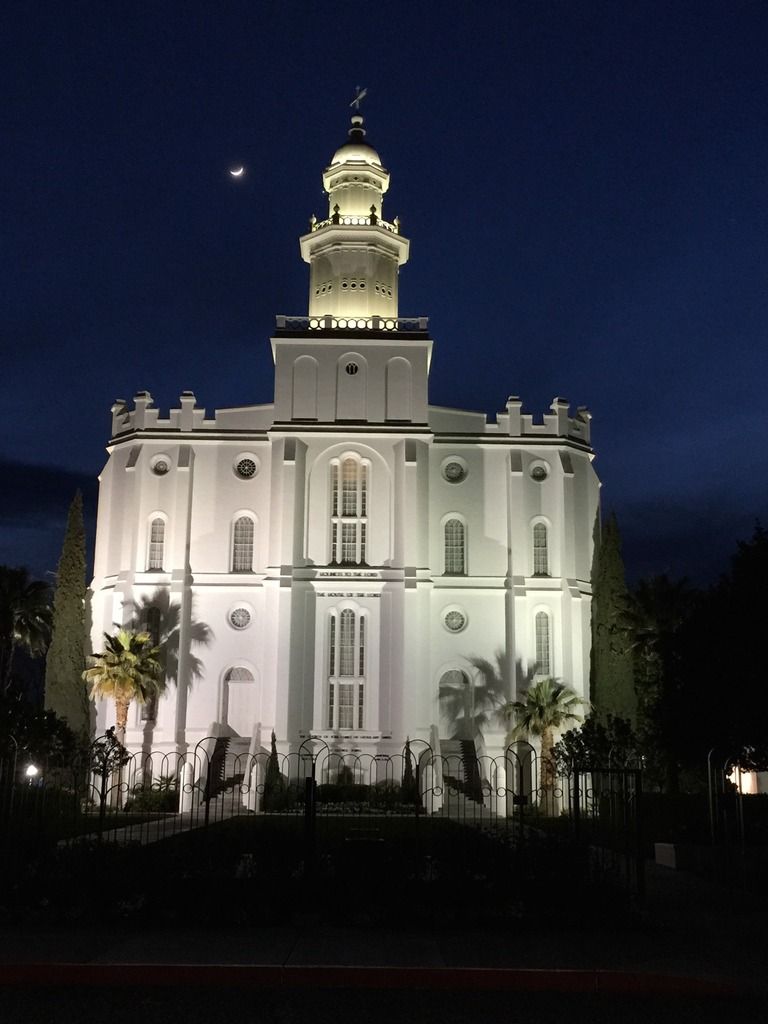 Monday morning we got up early and headed up to Zion's National park. We had planned on hiking with several other families but it just didn't work out. We first started going into the park and didn't really know what we were doing so we ended up driving through a tunnel and then turning back around and driving through it again to get back to where the hikes start. We hiked to Emerald Pools first and then to Weeping Rock. Both hikes were really beautiful and you just can't beat the views in the park. The red rocks are beautiful and the weather was perfect!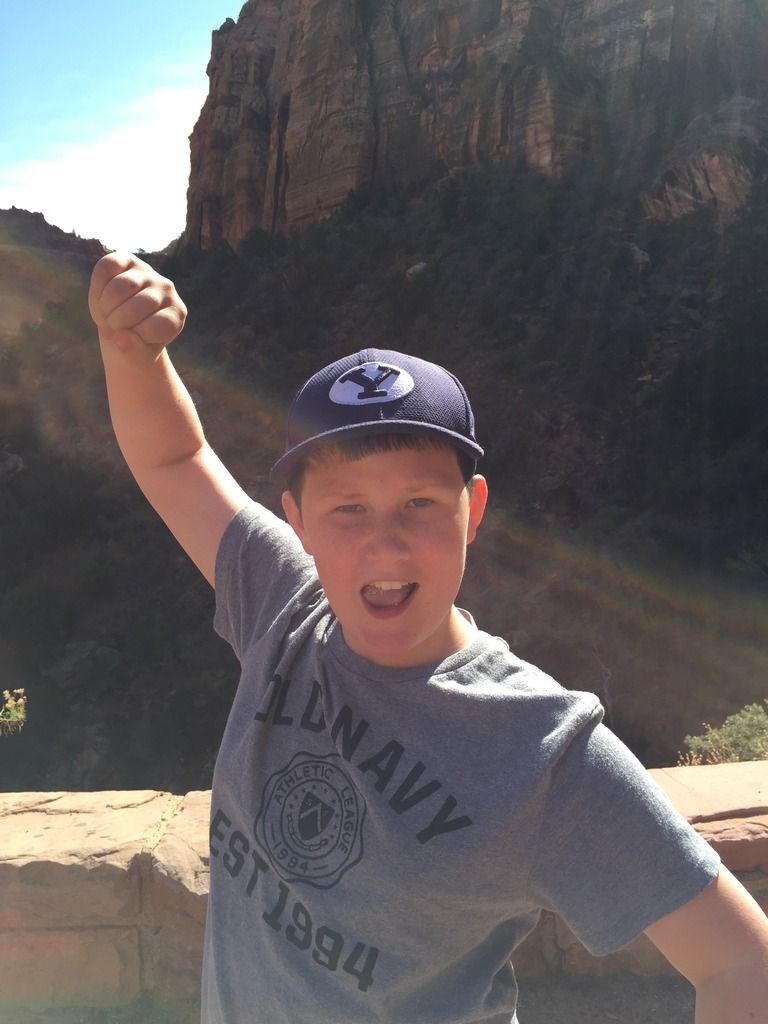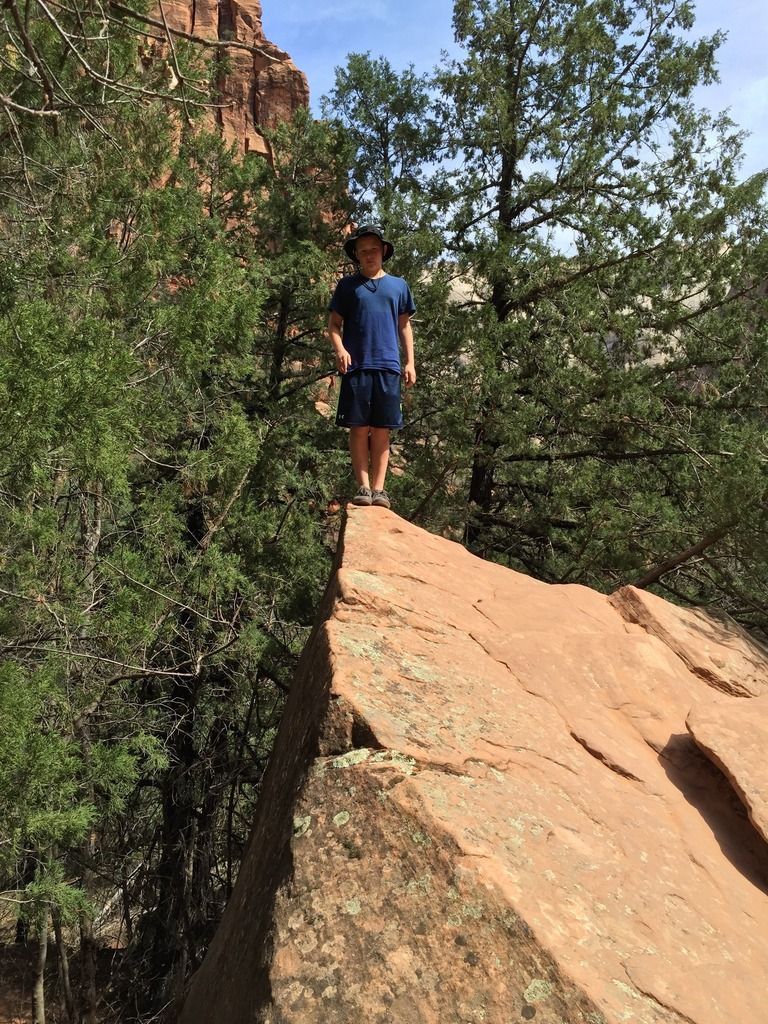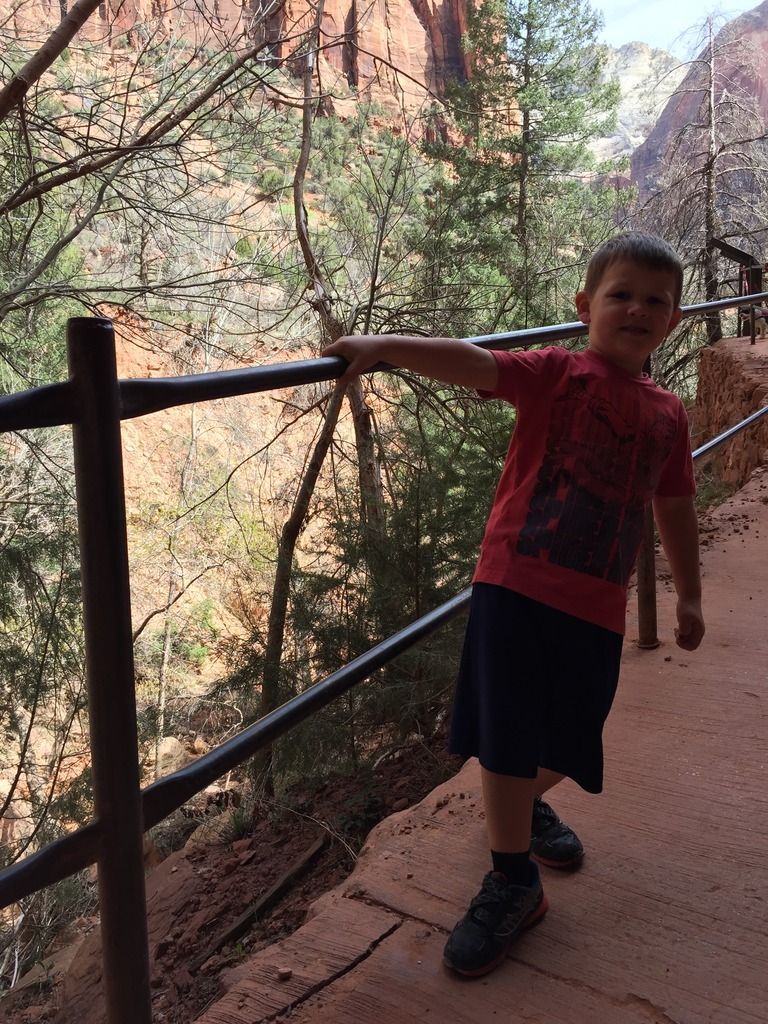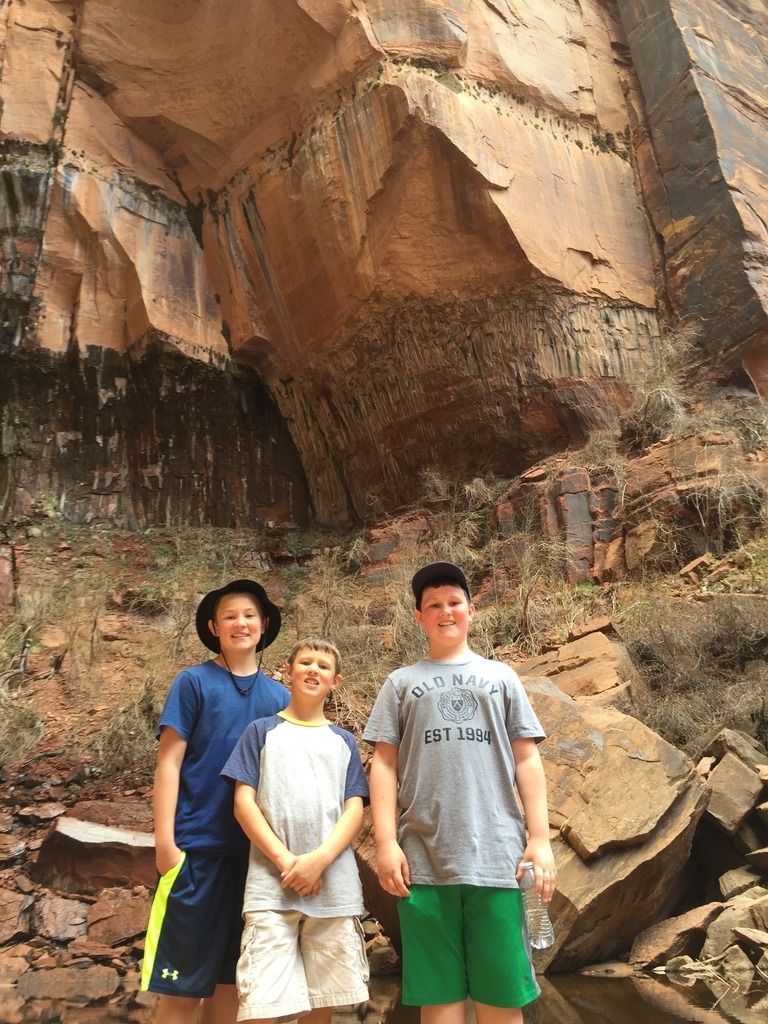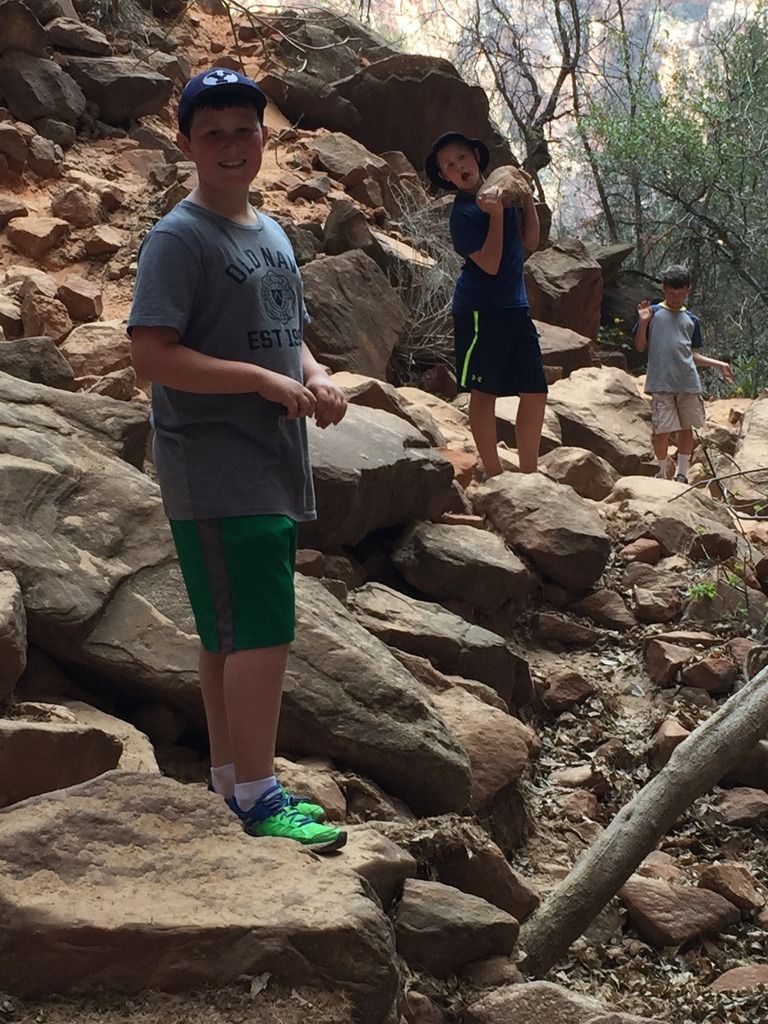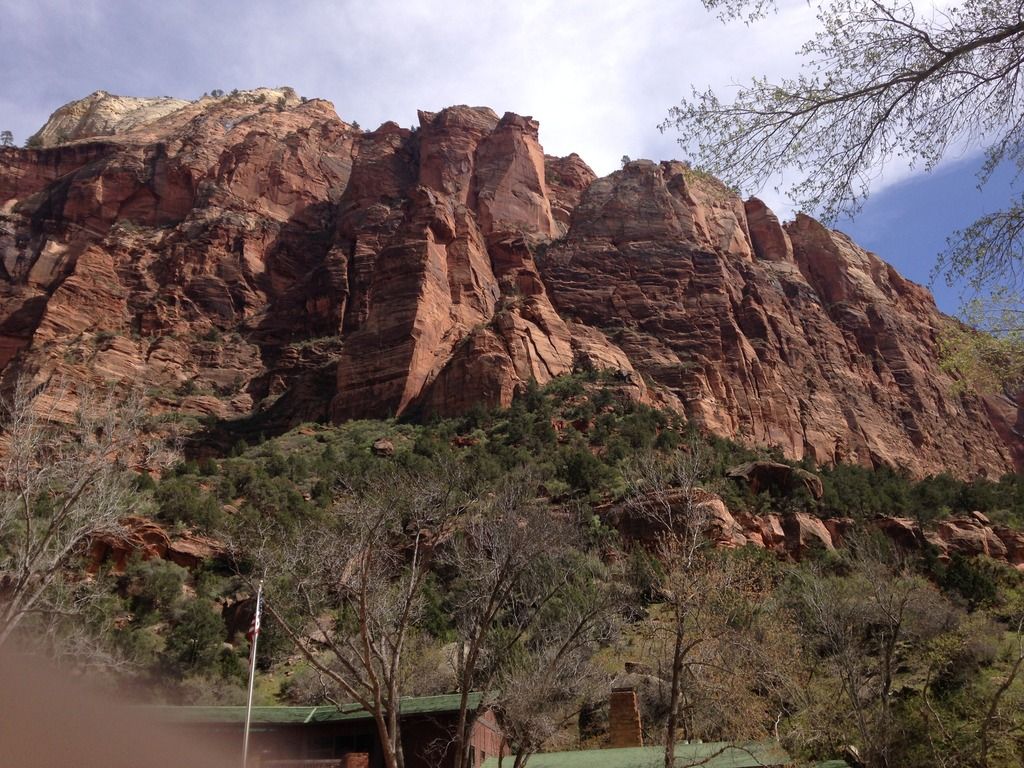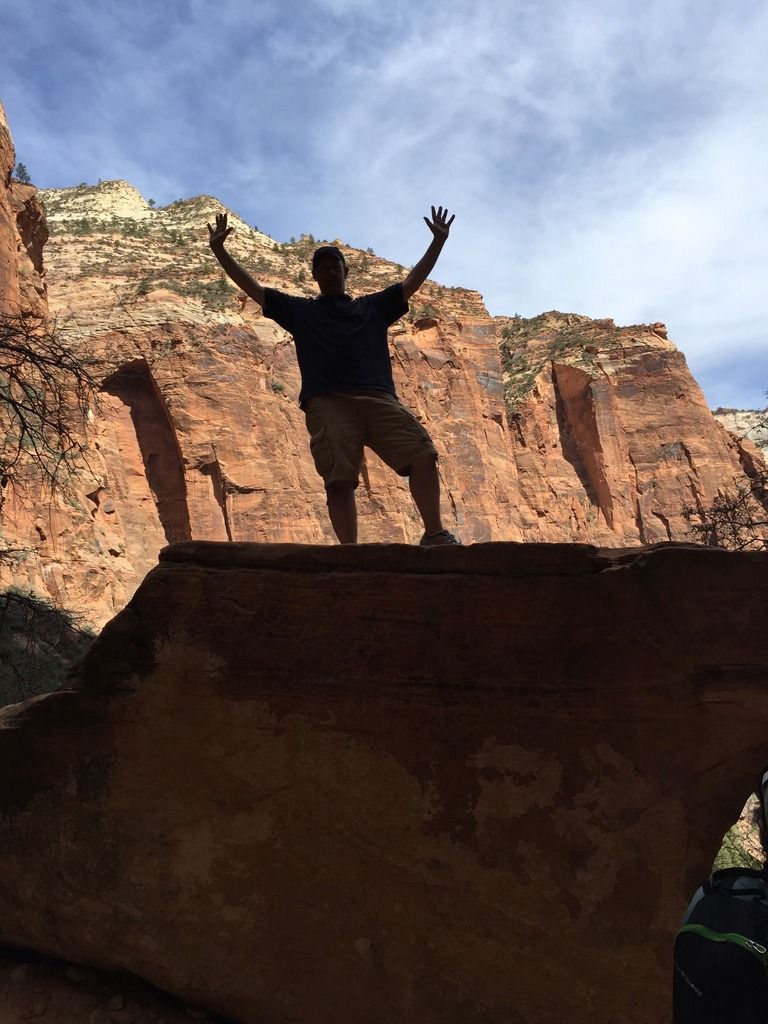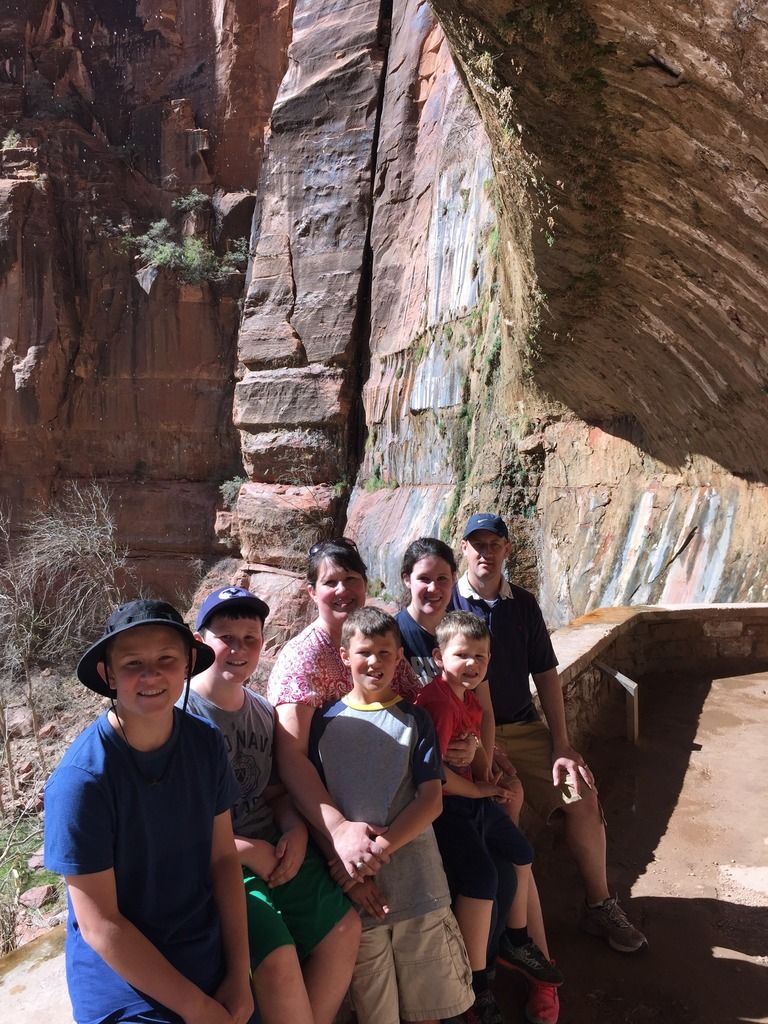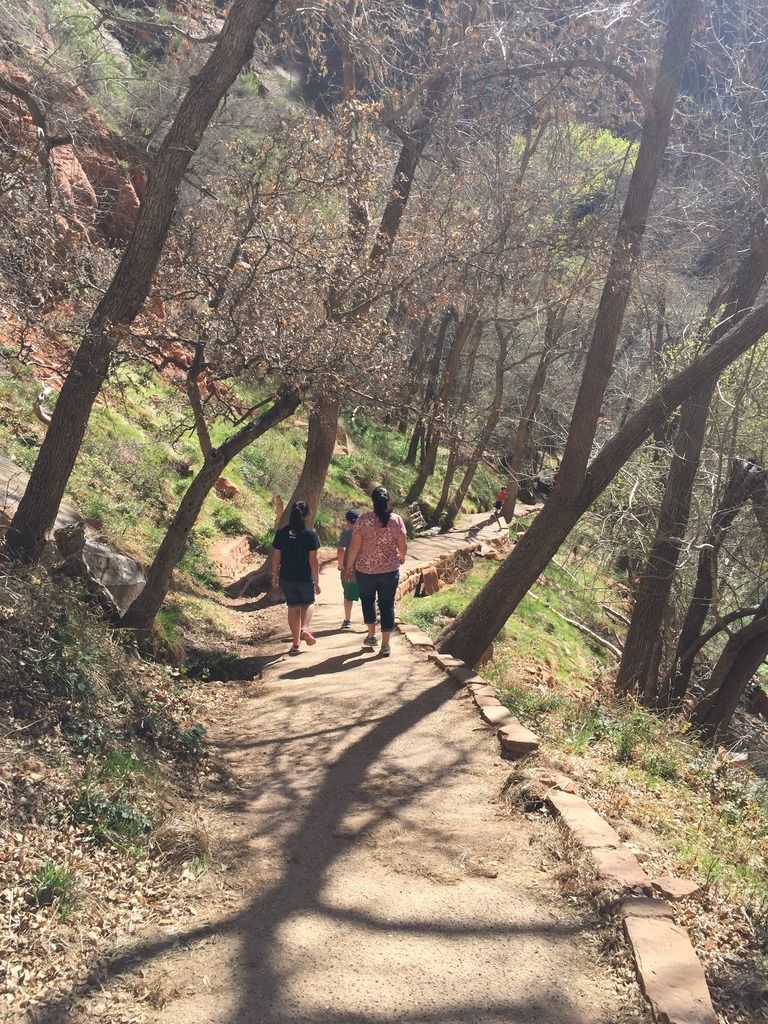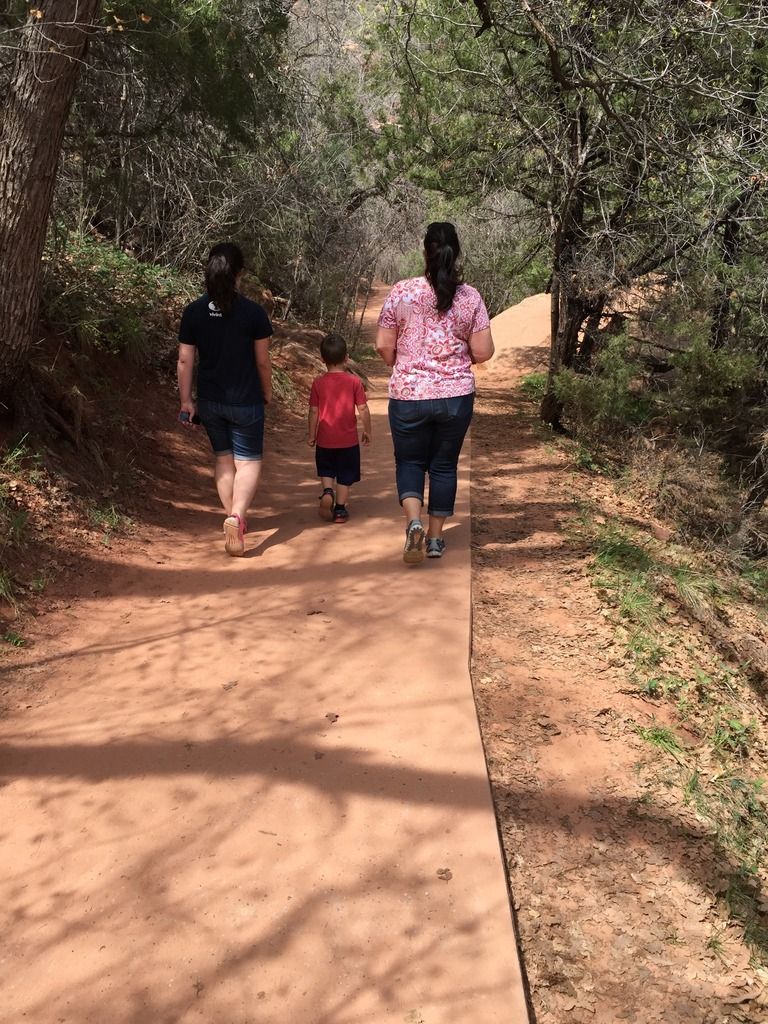 Monday evening we had planned on meeting the Boettcher family at a place called
Nielsen Frozen Custard
. As we were waiting in line to order, two other families from Boise walked in and we enjoyed eating the yummiest custard with friends from home. Very fun!!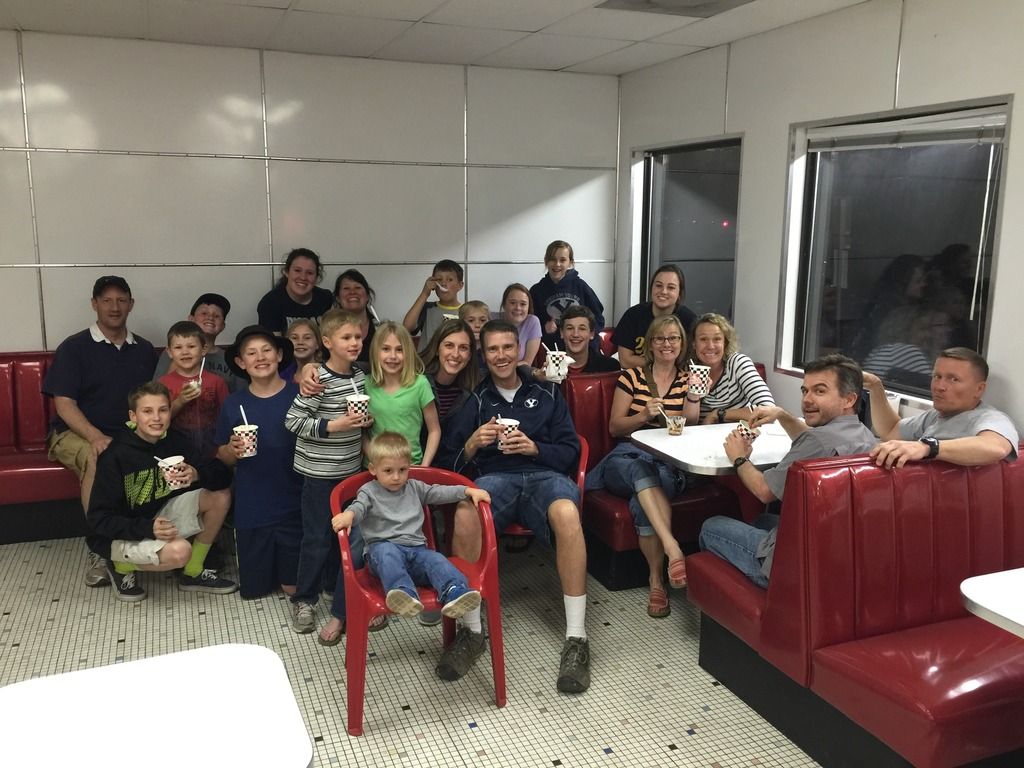 The next morning we didn't feel like driving almost five hours to see the Grand Canyon and then another five hours to Las Vegas so we completely changed our plans for the day and instead visited
Brigham Young's Winter
home and had a tour. Then we enjoyed a picnic lunch in downtown St. George, played in the fountain and explored at the
Children's Museum
.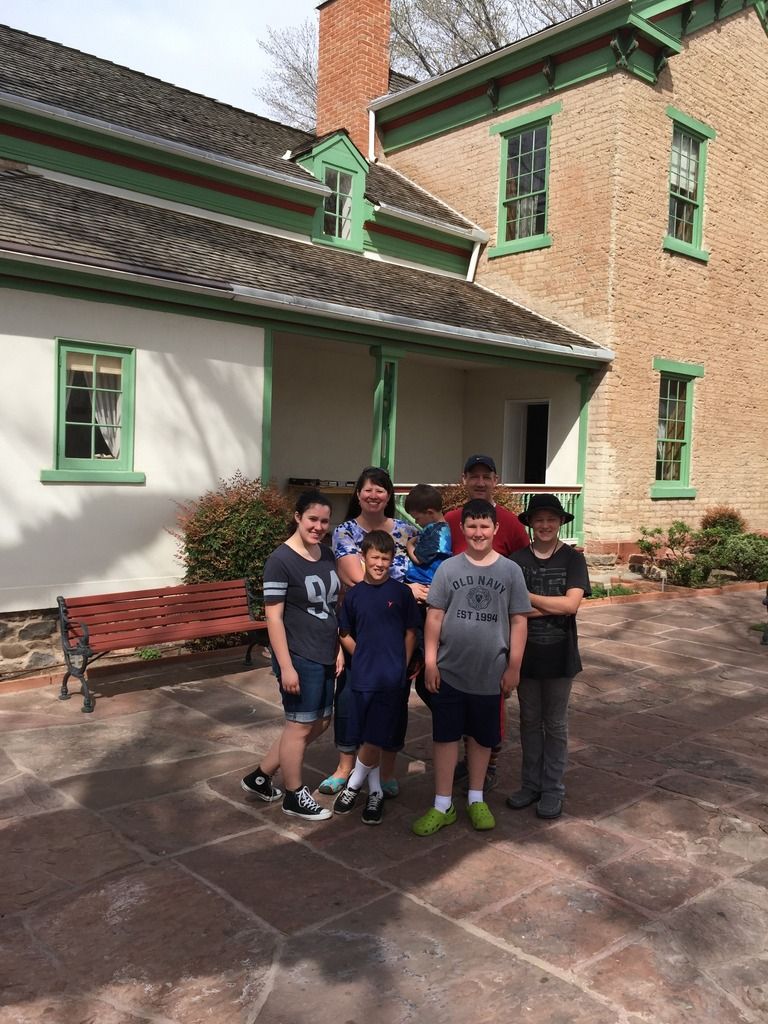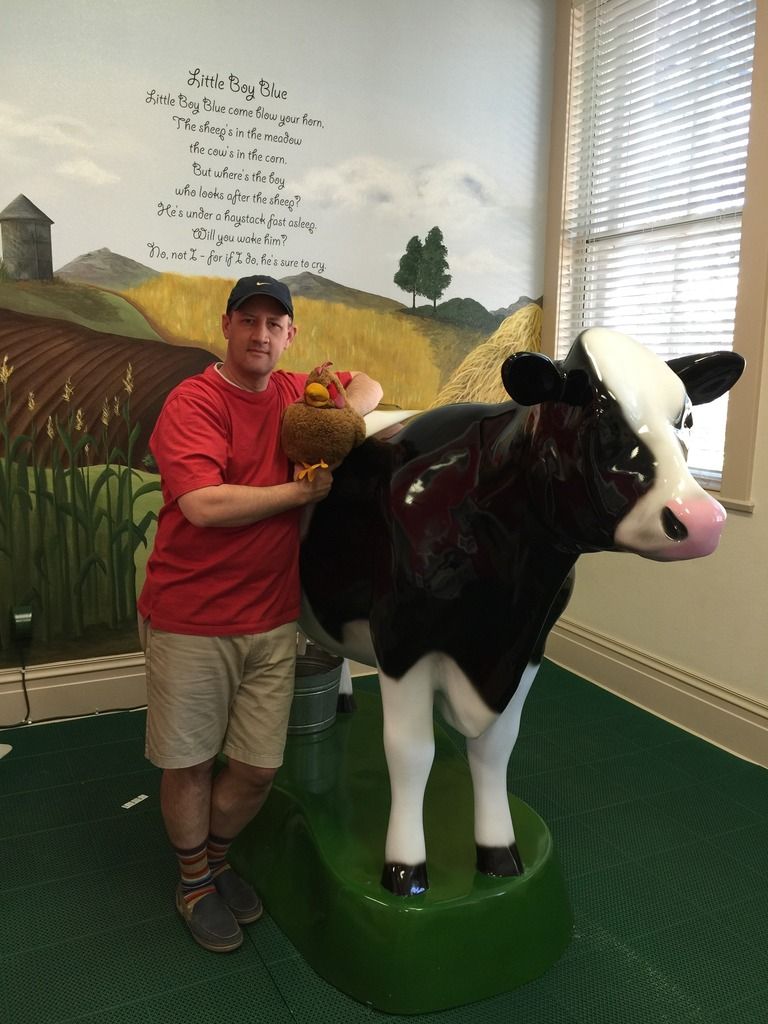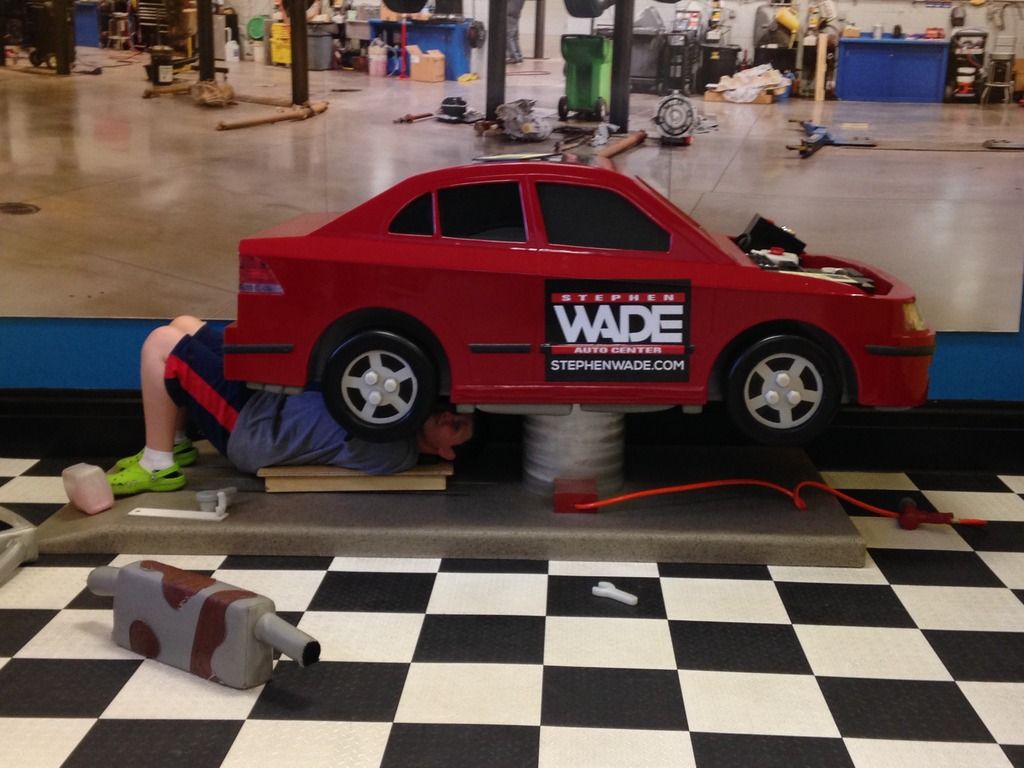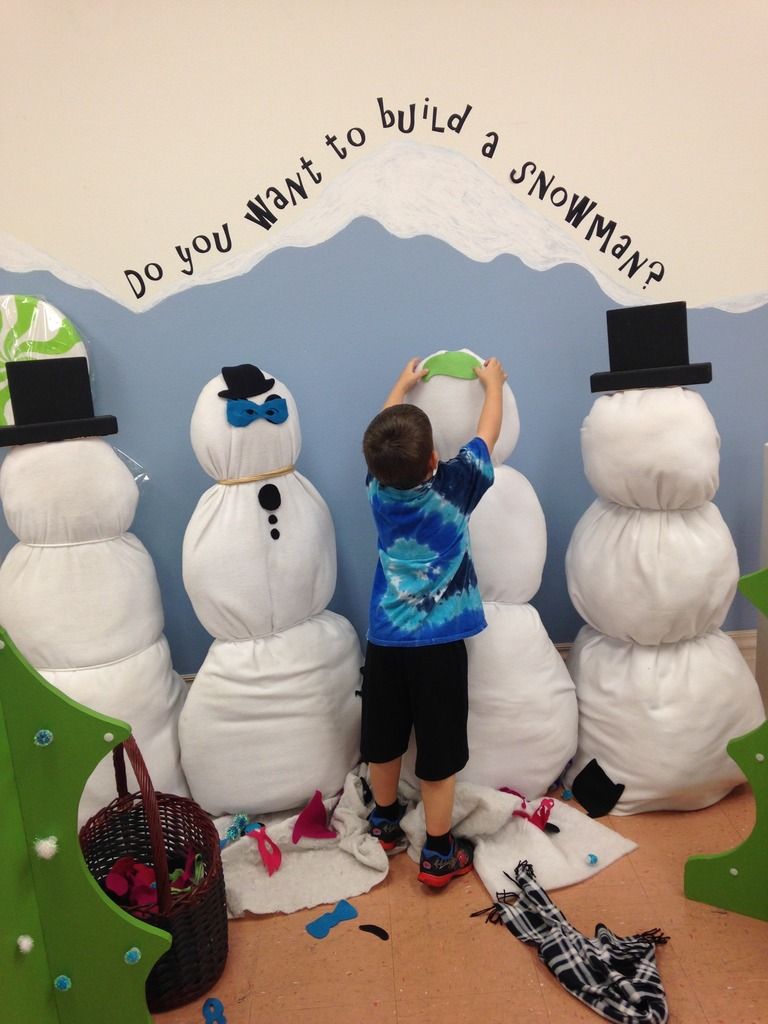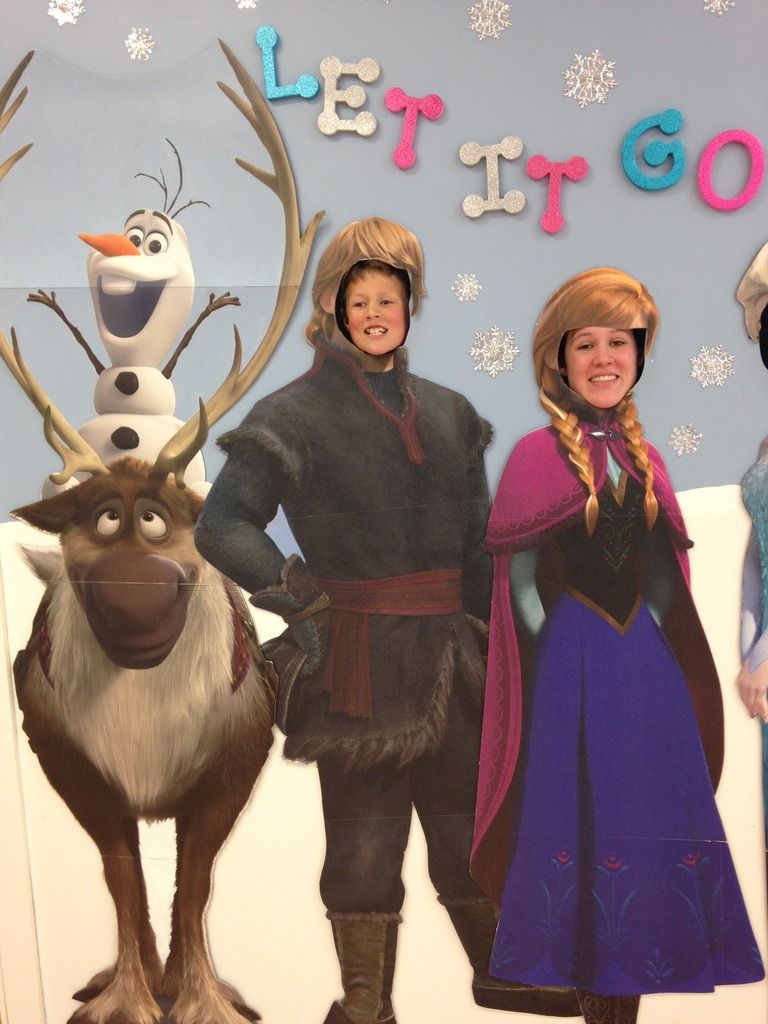 Before heading out of St. George, we stopped at
Swig
for some refreshment! Yum! Yum!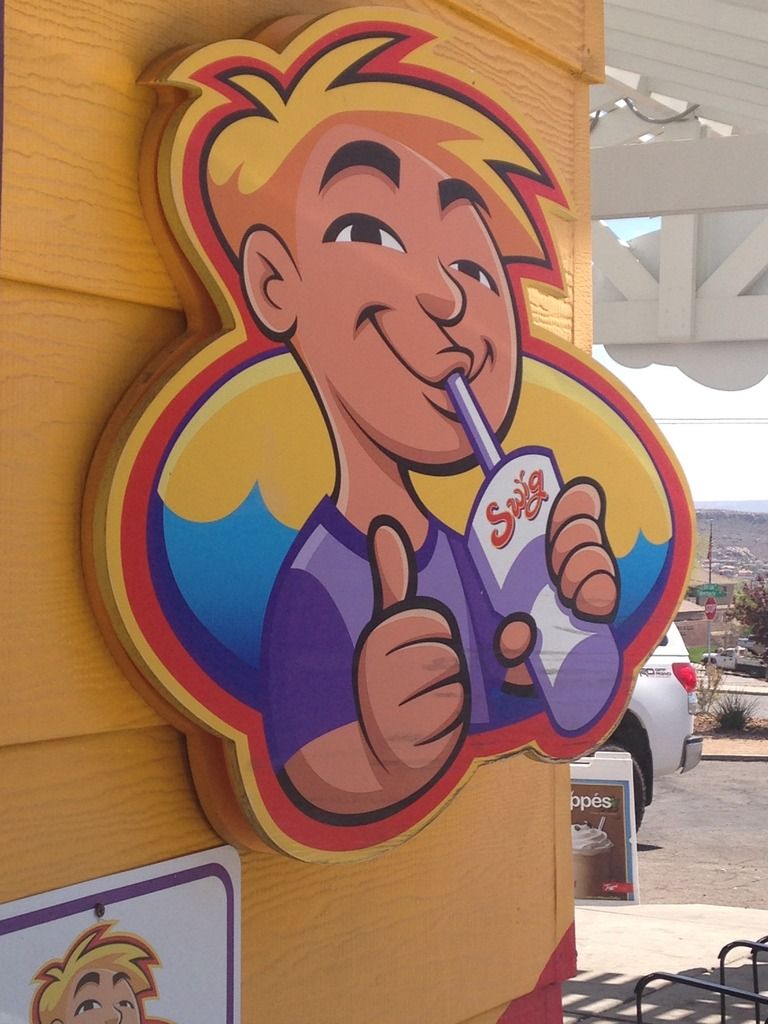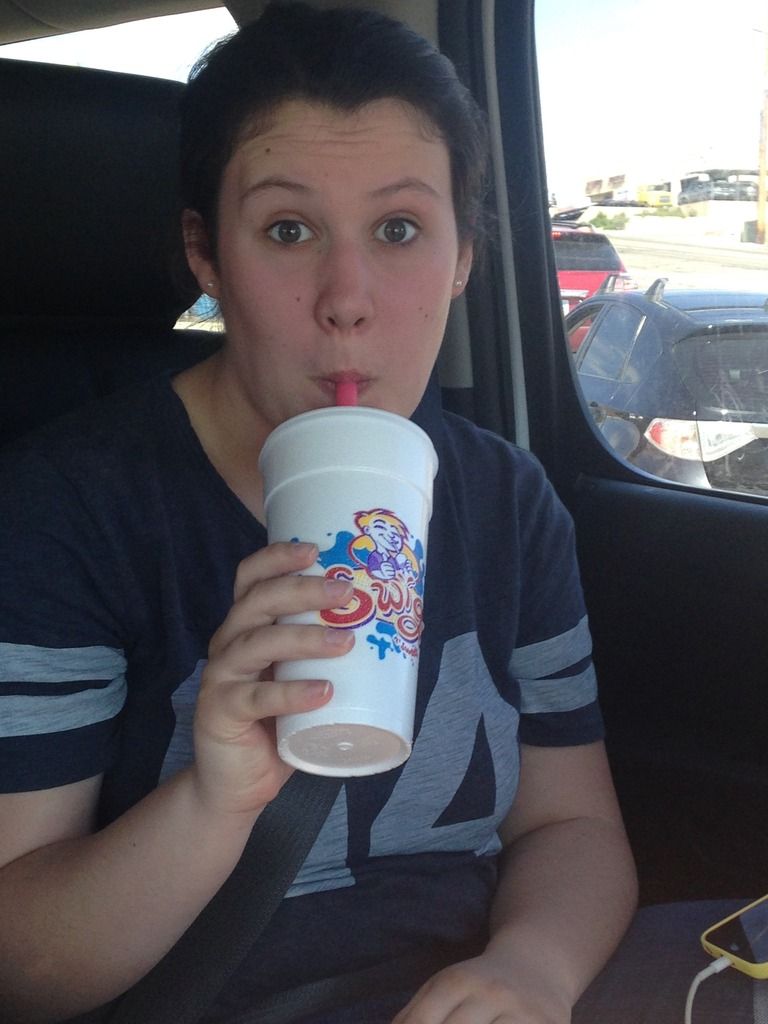 Our next destination was Las Vegas. We were given a recommendation for the
Tahiti Resort
from a friend and I have to say, it was one of our favorite things about our stay. This was the view from our suite and it almost felt like we were in Tahiti. There was a lazy river where we floated for awhile and then we went to the other pool which was huge and had a sandy beach. We wish we could have stayed a week. It was truly dreamy!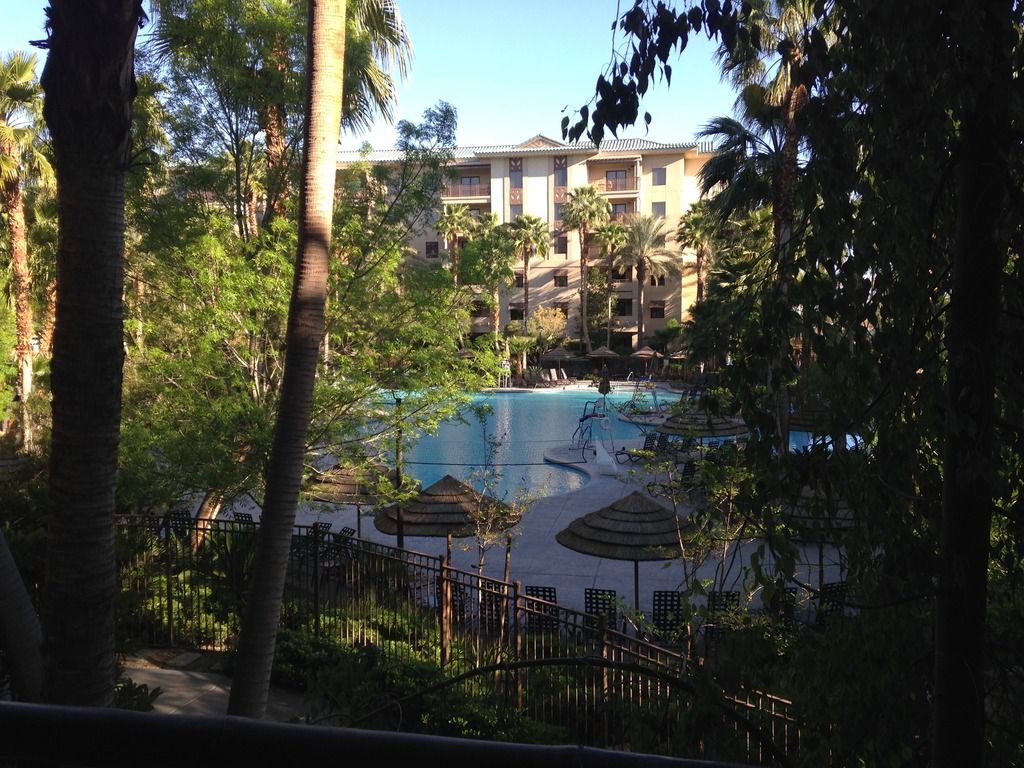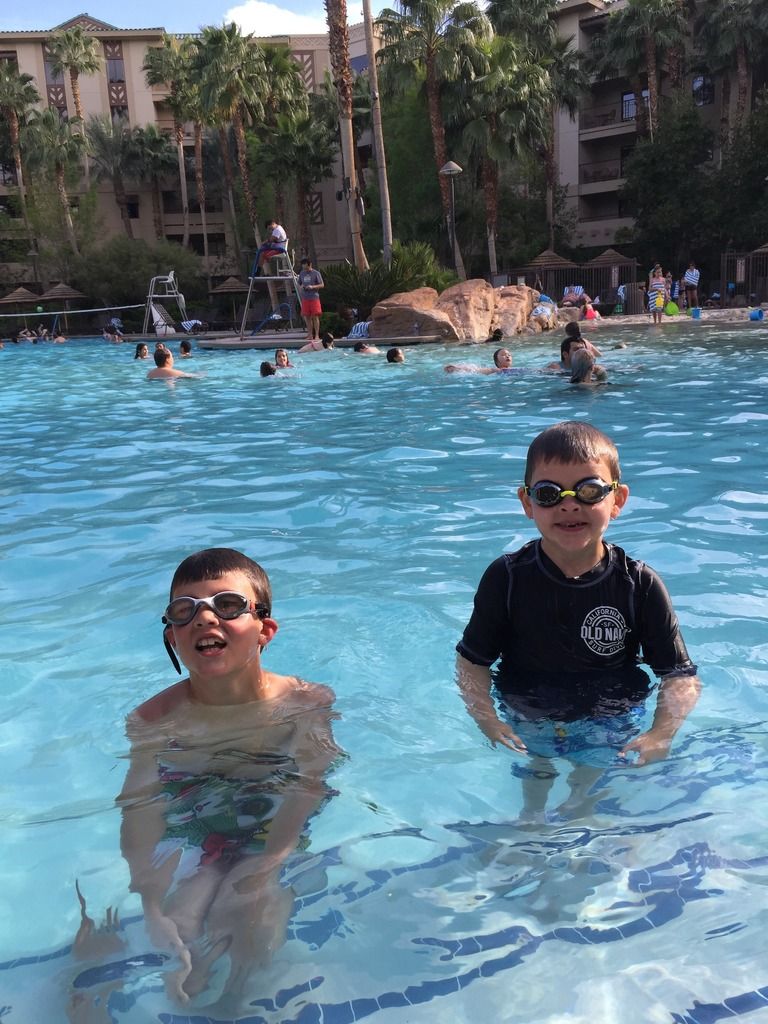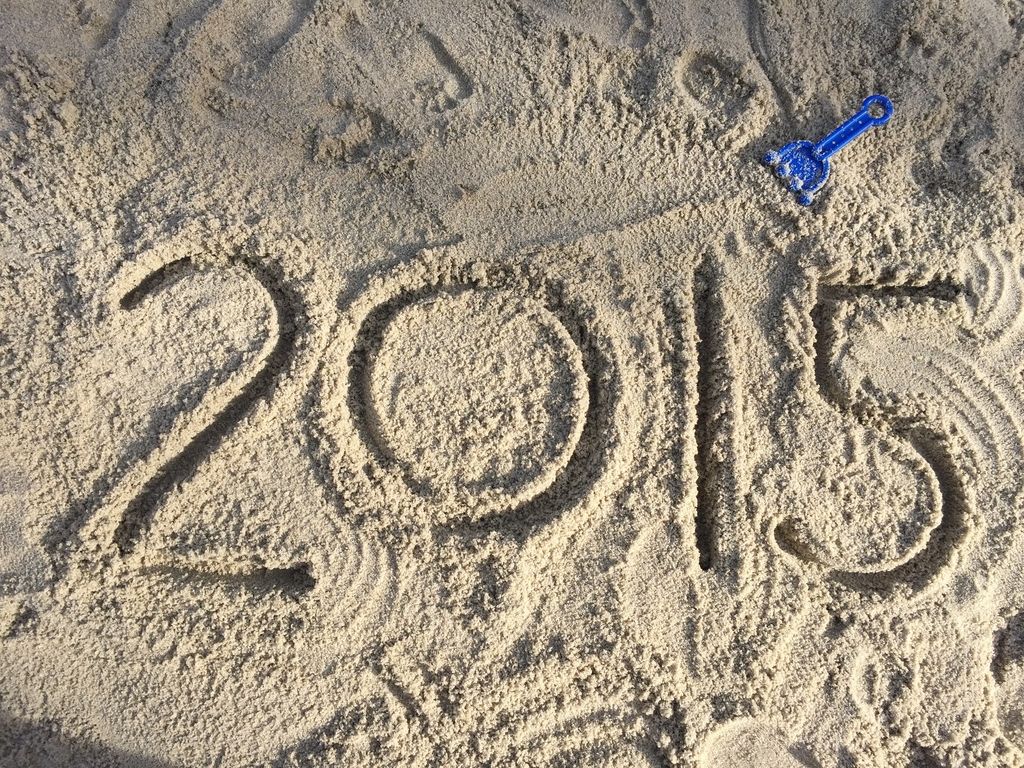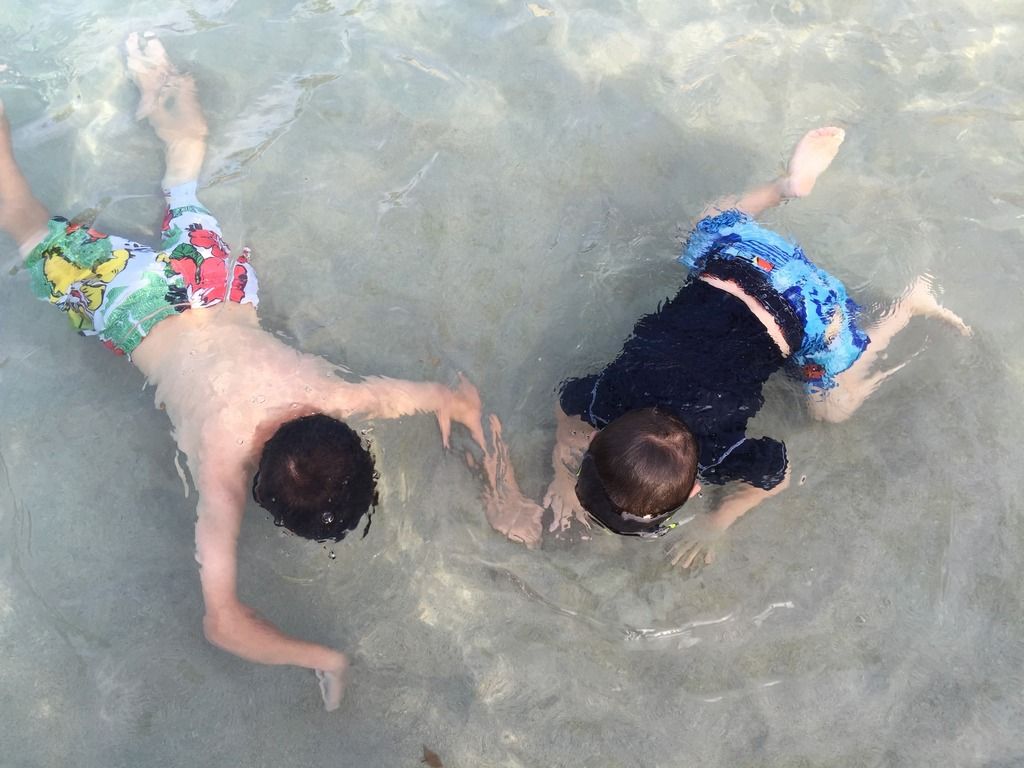 That evening we took the shuttle from our resort and headed to the strip where Andrew found a car that he'd like to buy someday. Spencer and Benjamin found some new friends and we finally found the flamingos after walking what felt like 10 miles.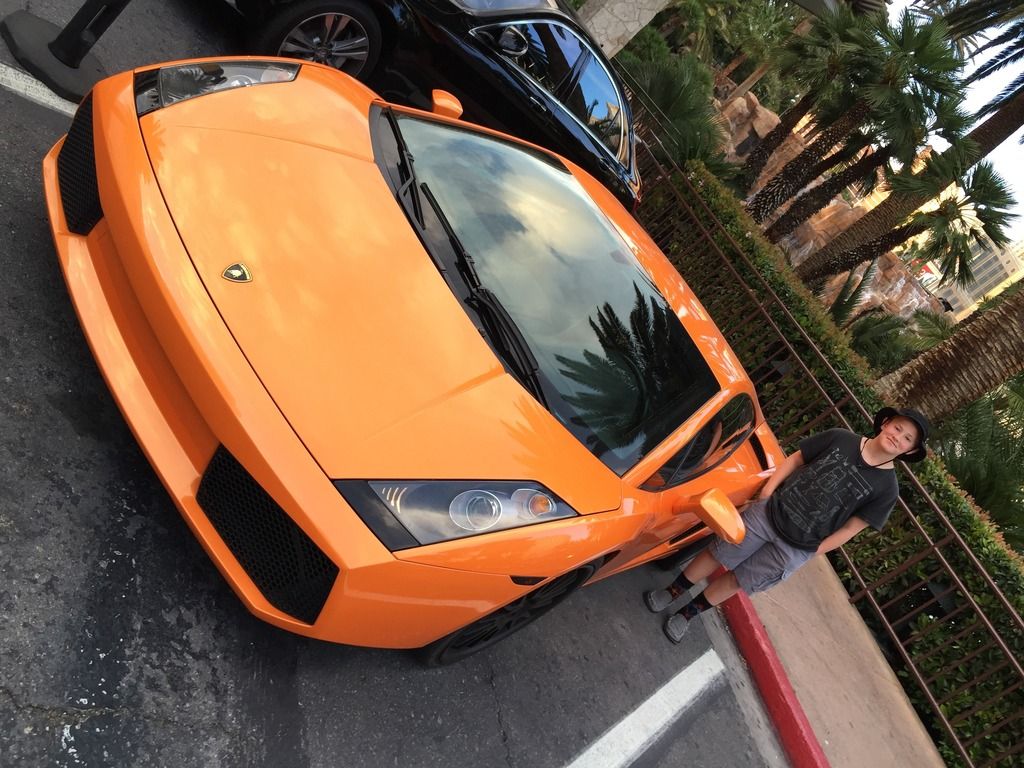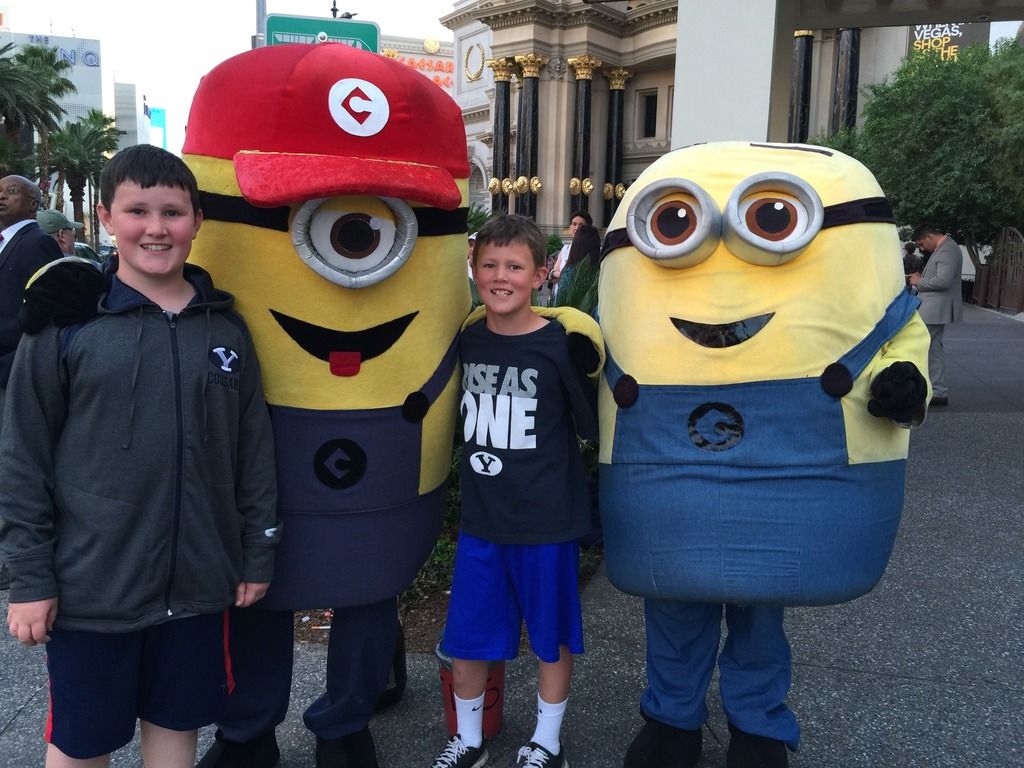 We walked a long way to see the beautiful gardens and the chandelier called Fiori di Como by glass sculptor
Dale Chihuly
at the Bellagio. We watched the fountains at the Bellagio and also the volcano at the Mirage. There was SO much to see and our senses were all on over-load!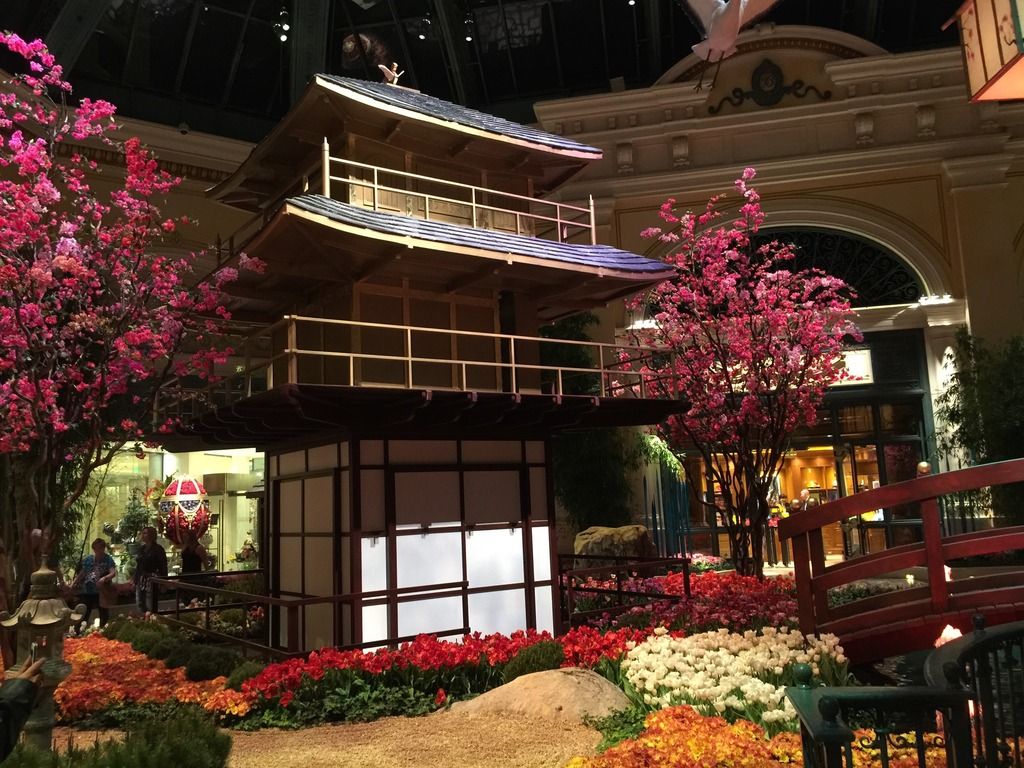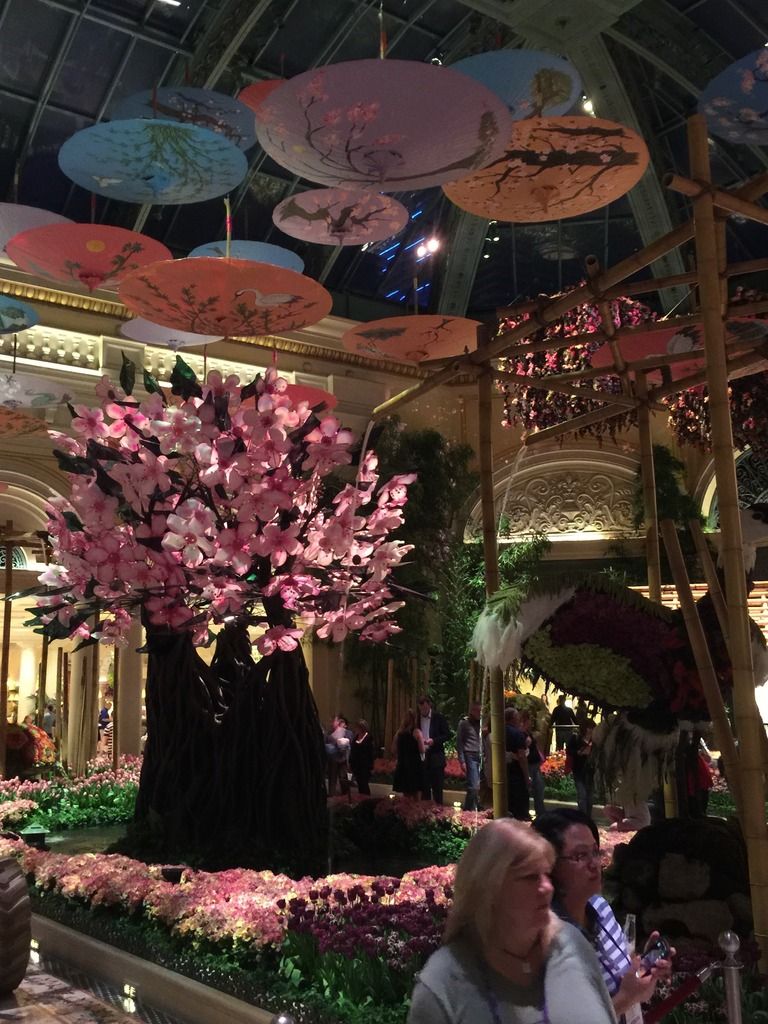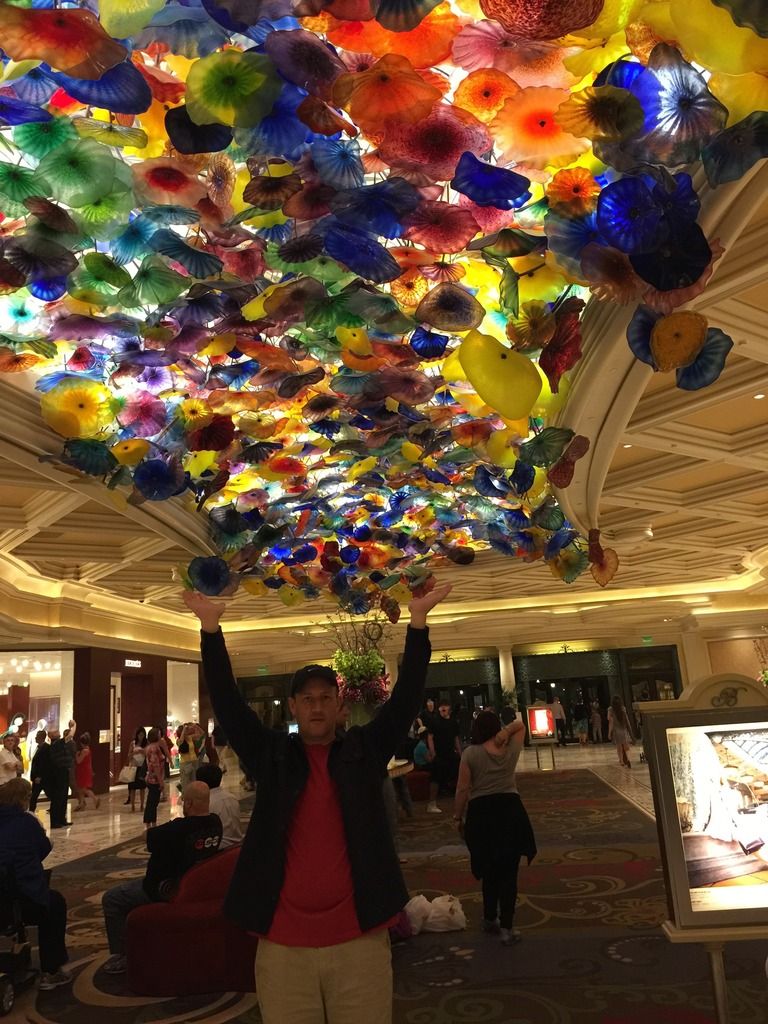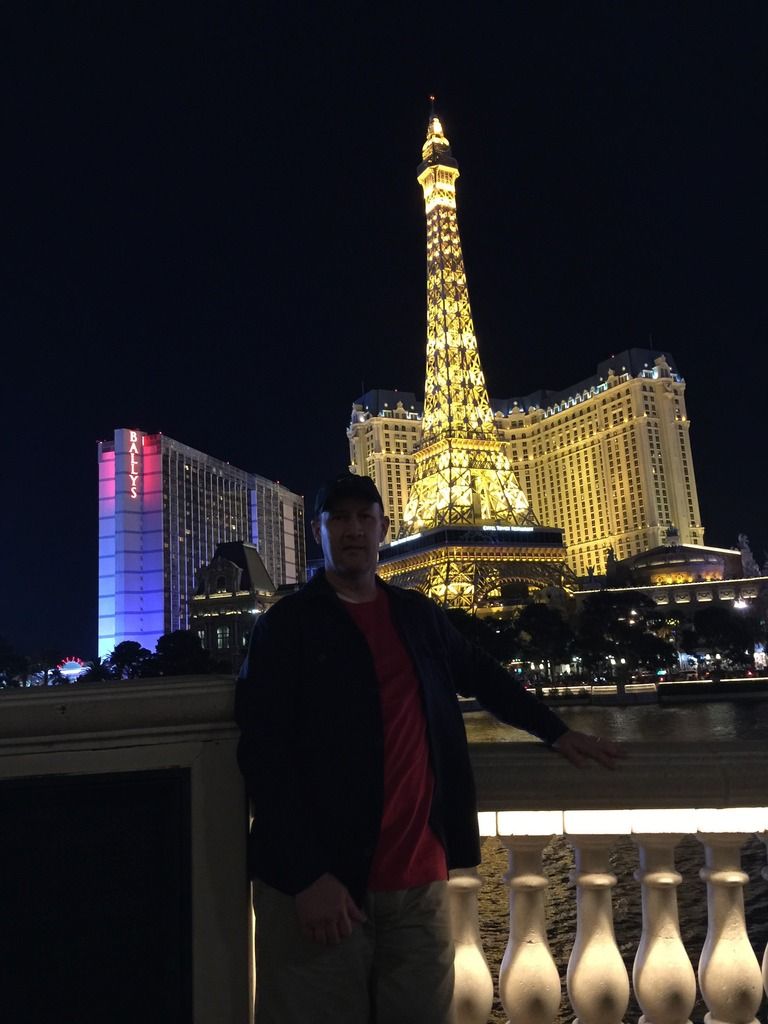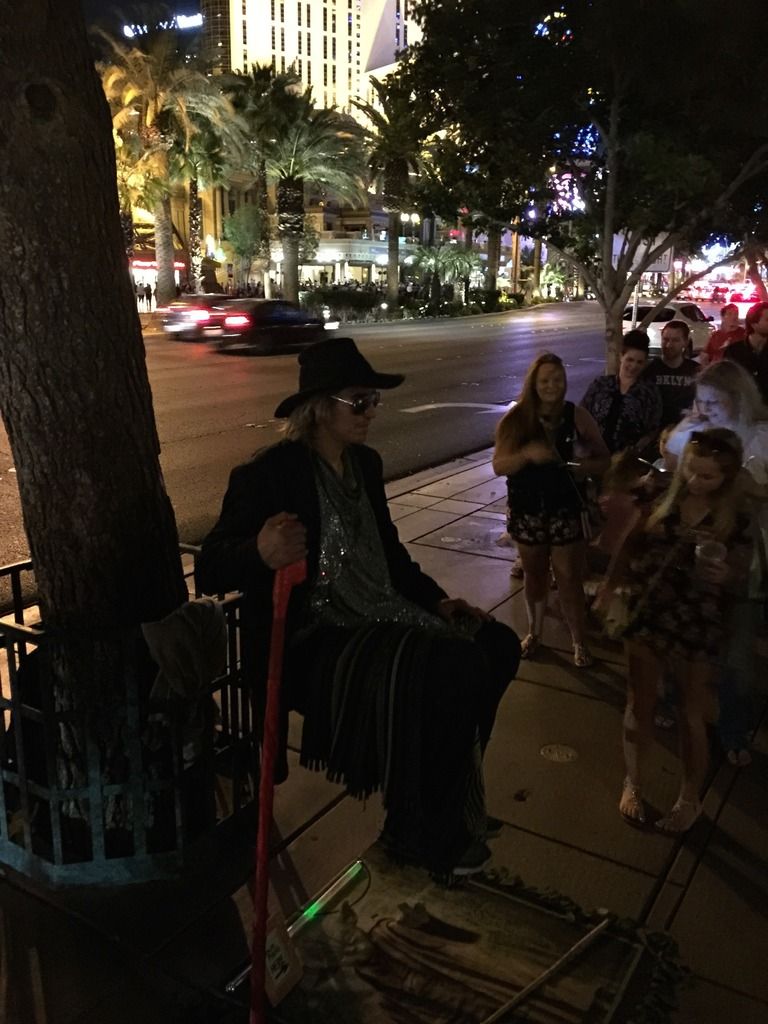 The next day we headed back to the strip and spent a lot of time at the M&M store. It's four stories high with everything M&M you can imagine. We aren't really M&M people, but after visiting that store, we are now!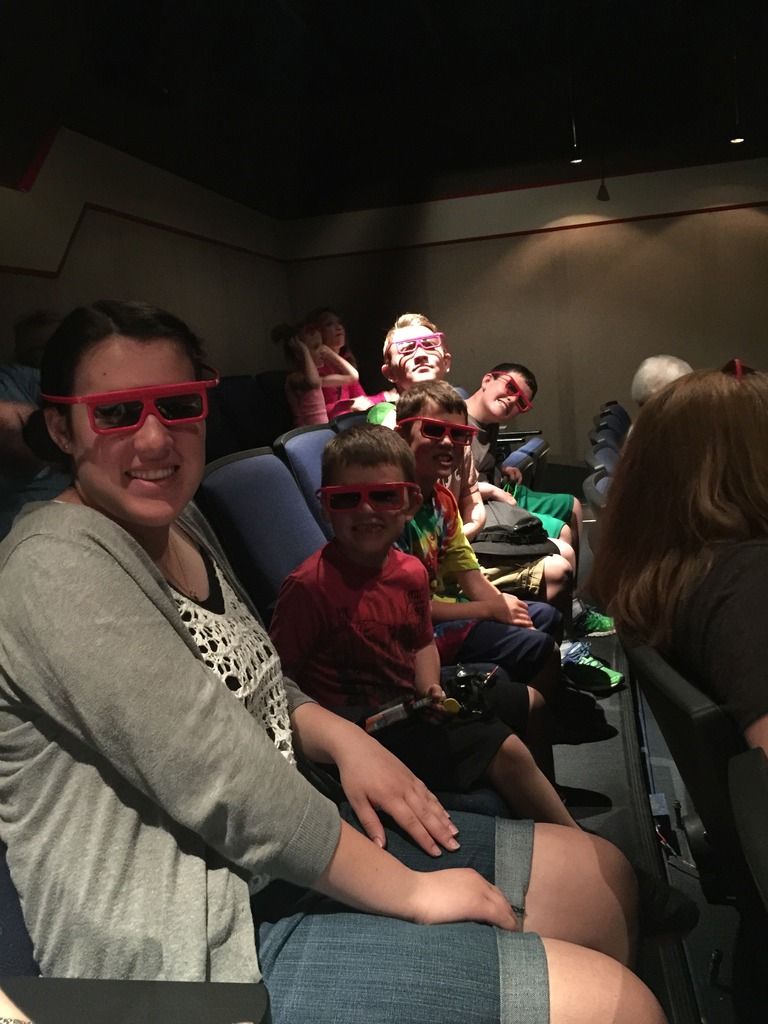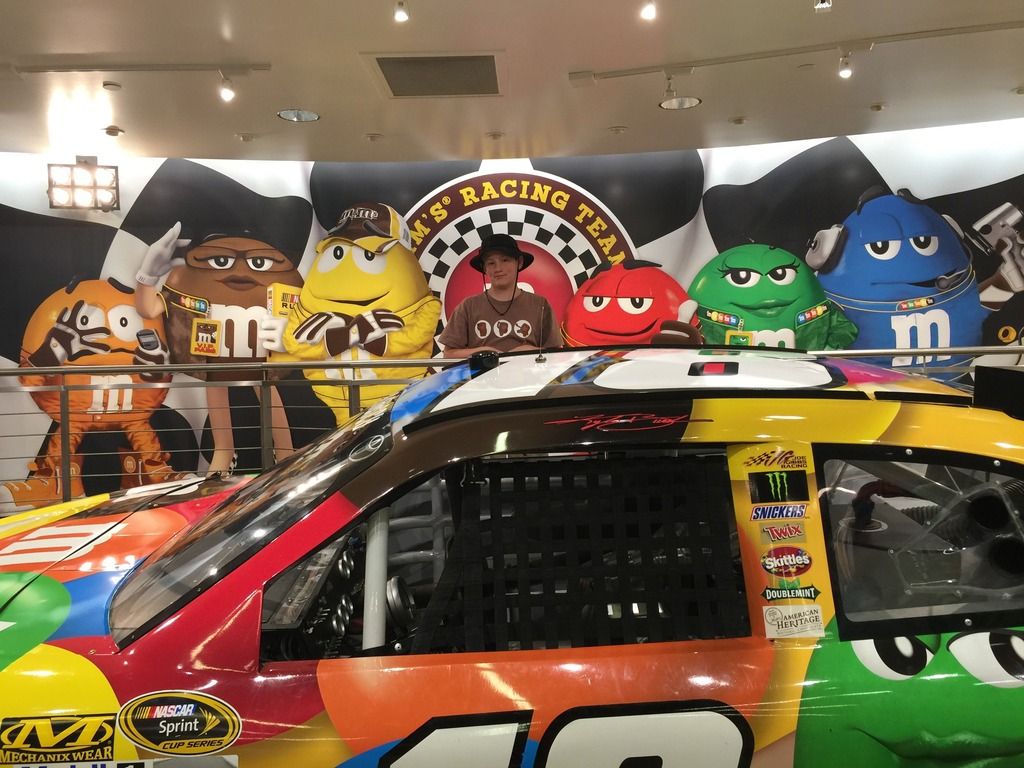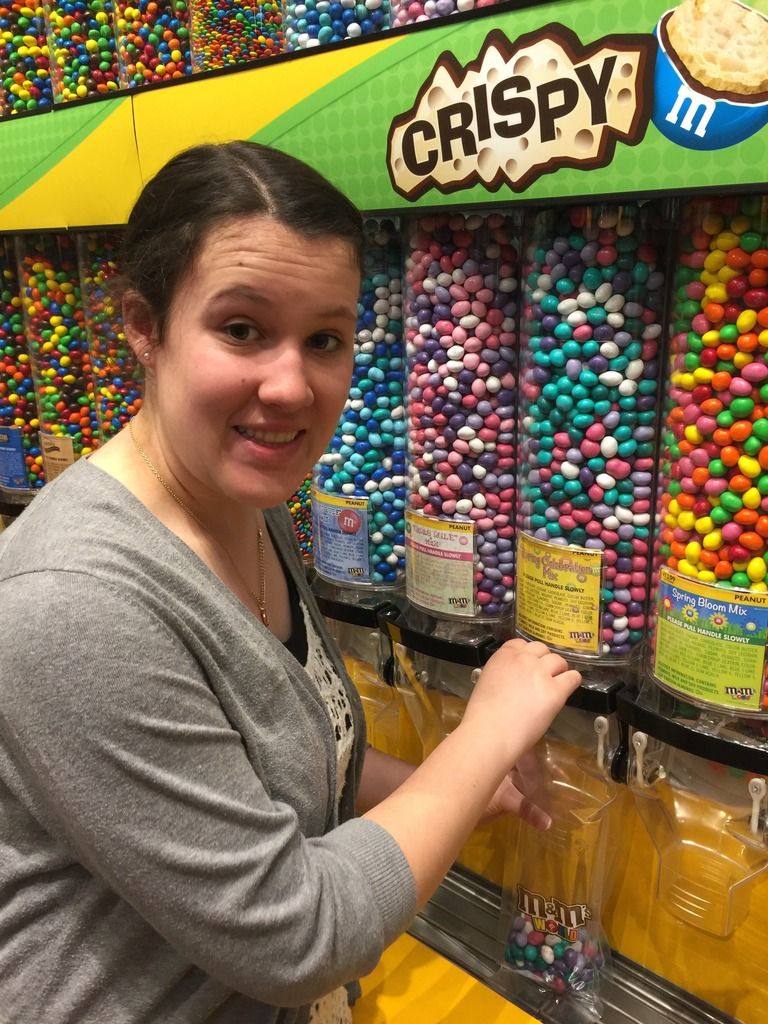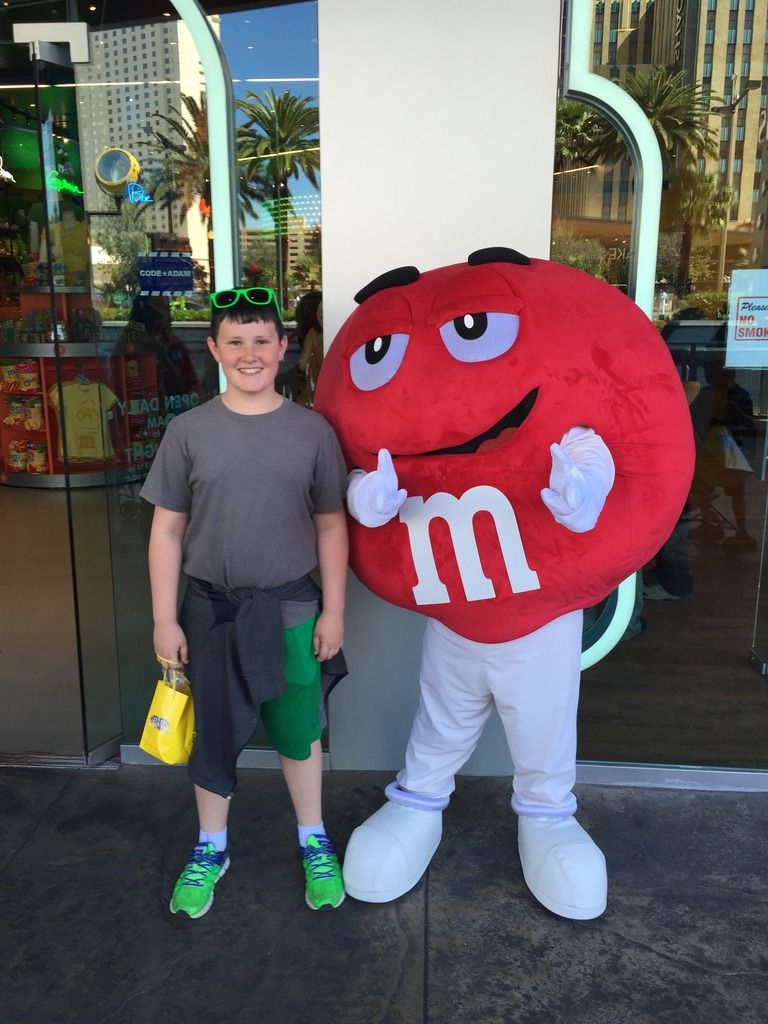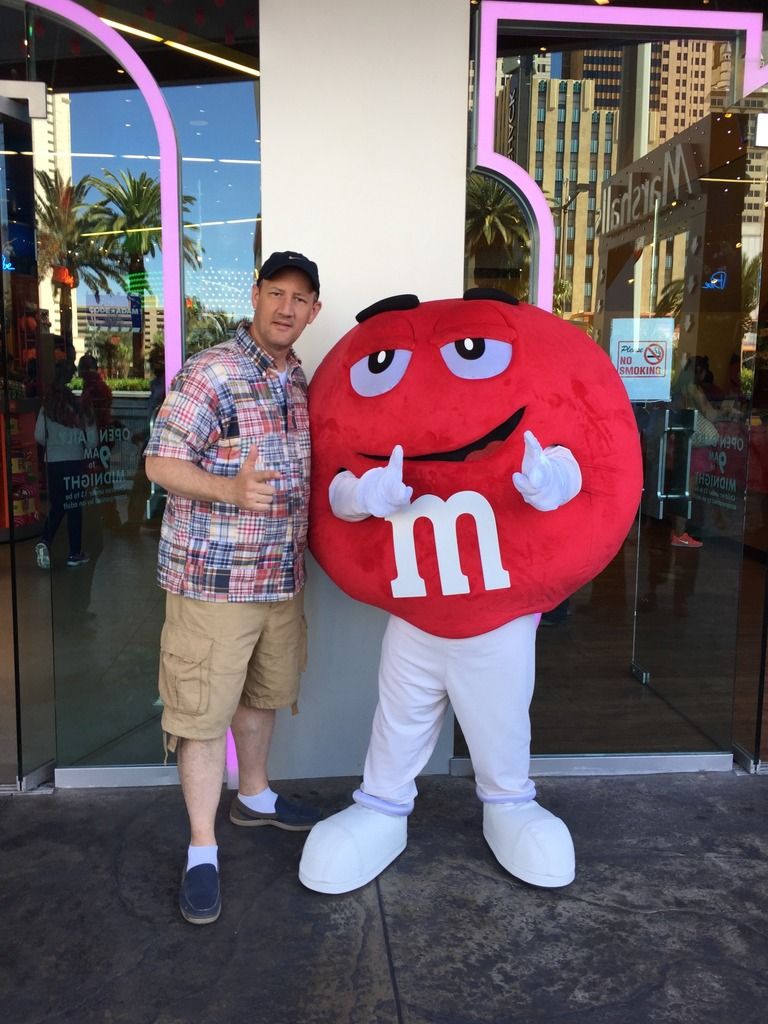 Then we crossed the street and found more chocolate at Hershey's!!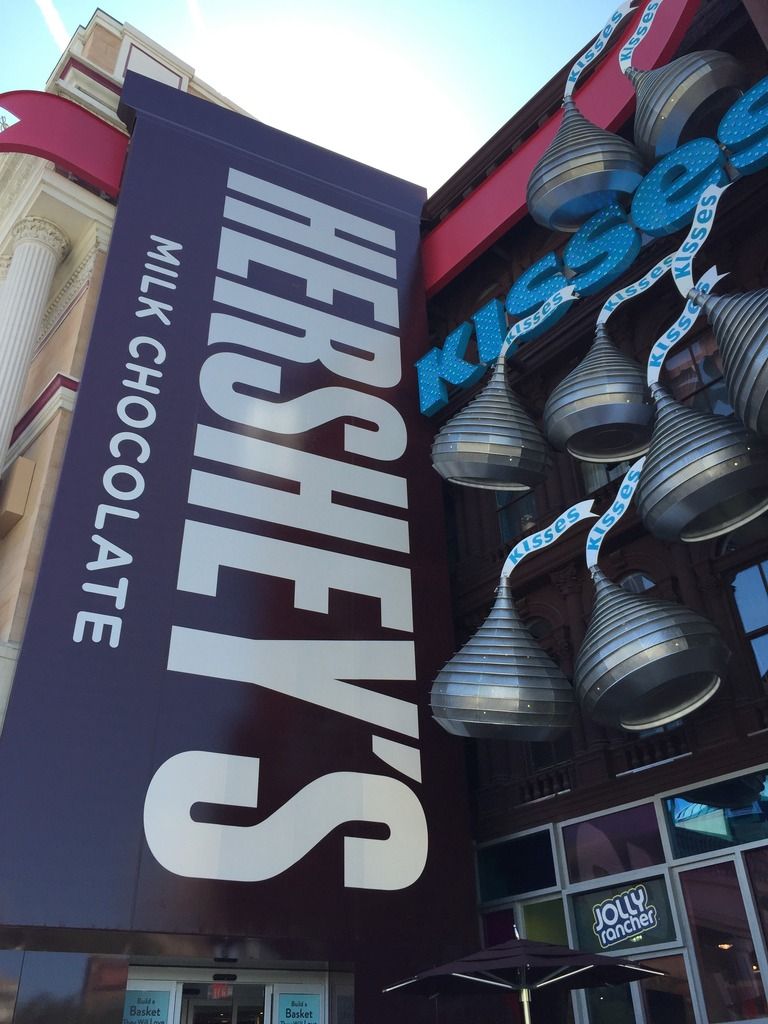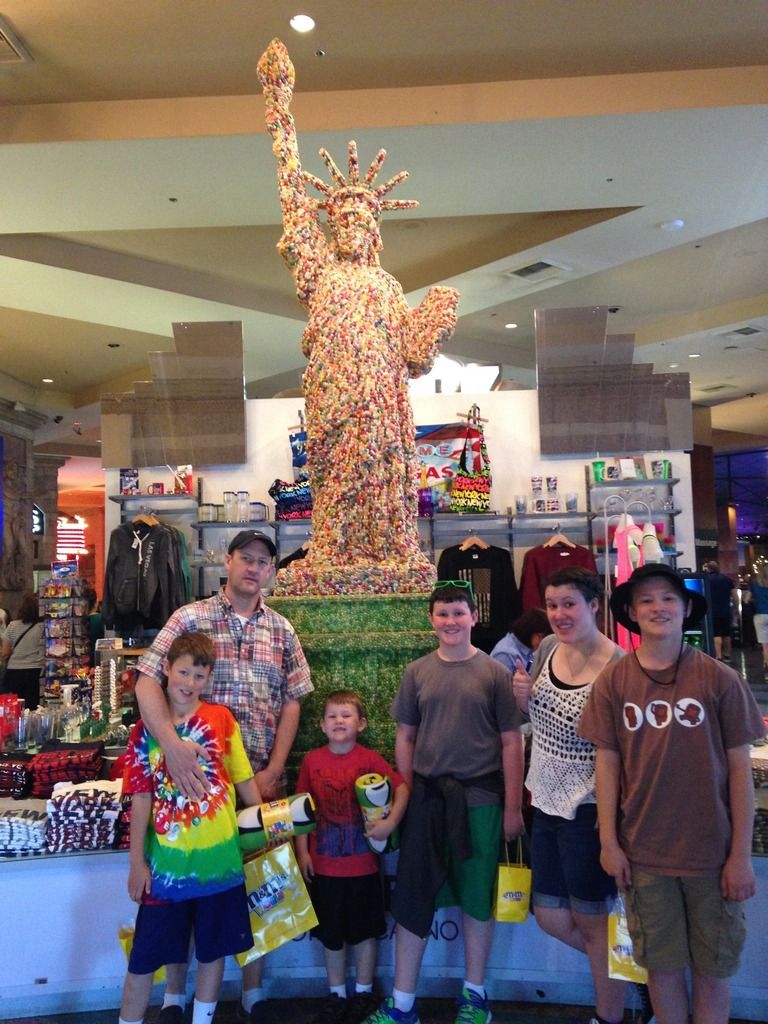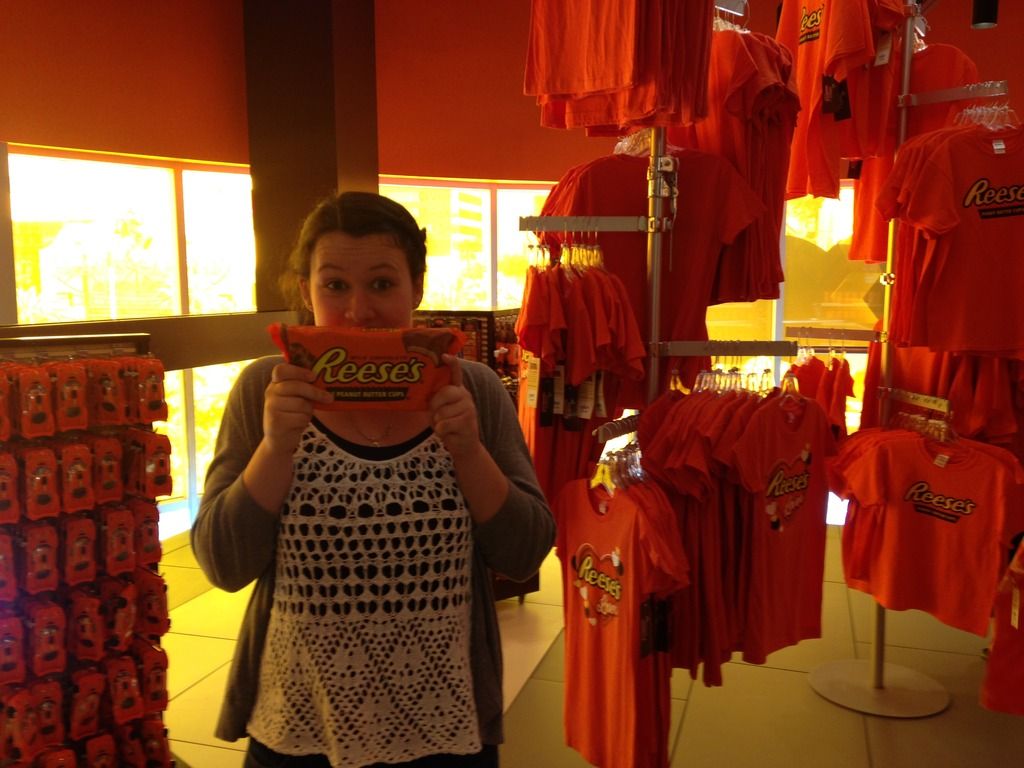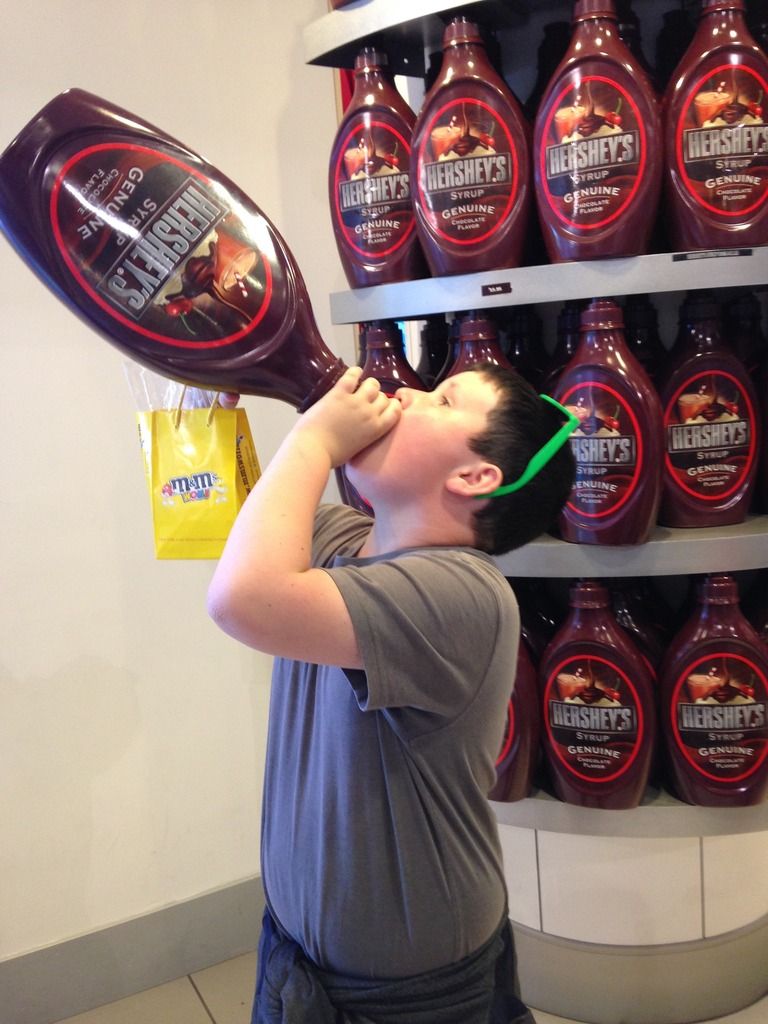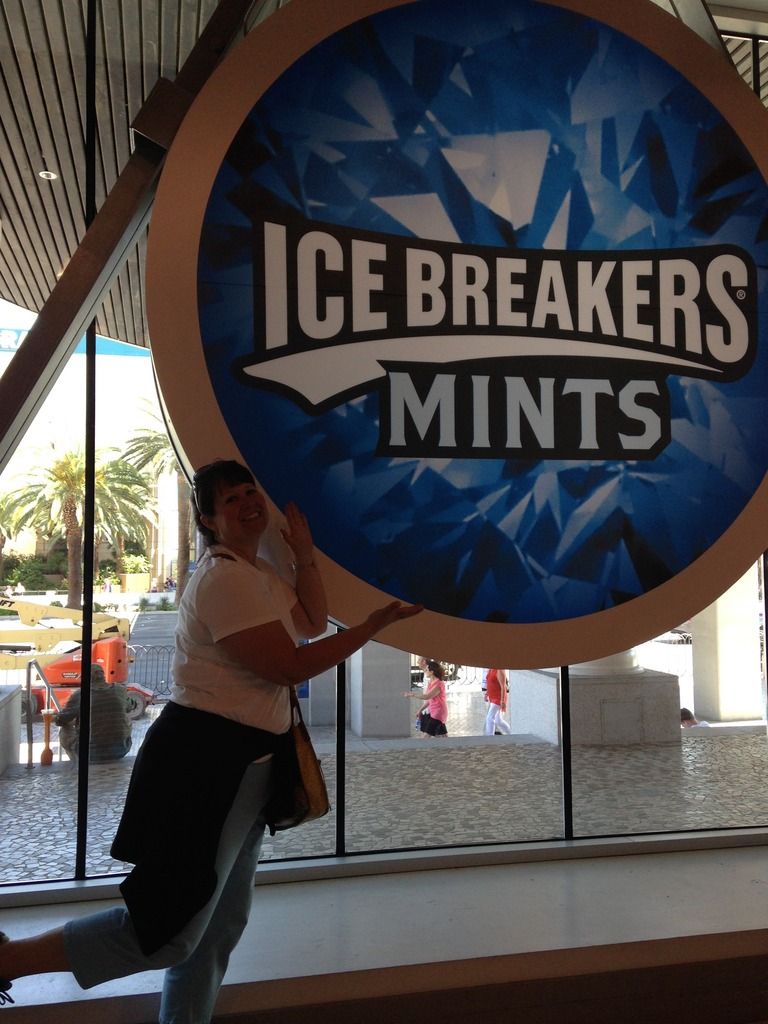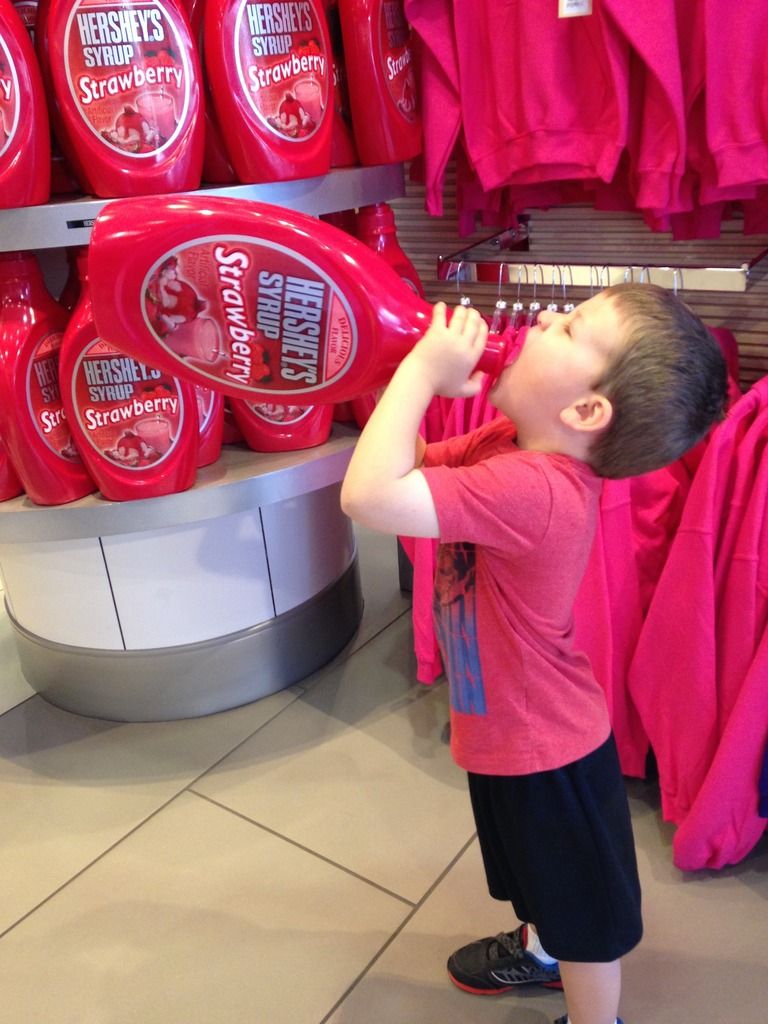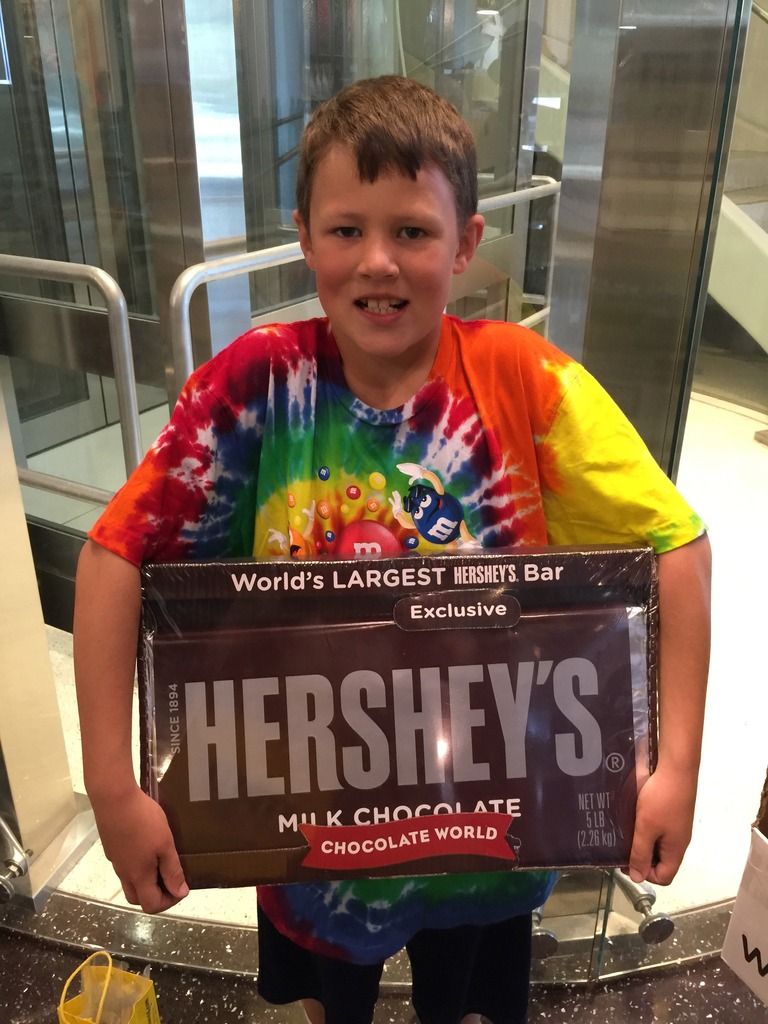 We ate a delicious lunch in New York-New York and had a lengthy discussion about the purchasing of new
Swatches
. The three youngest boys had actually been asking for watches several weeks before our trip. As we were walking in New York-New York, Nathan and I had to stop in the Swatch store and tell the kids about the fashion trends of our youth. Everyone picked one out that they loved and then we discussed if they loved it enough to pay for half (Christmas money was still in their savings account). As you can see, they all loved their Swatch enough to part with their money.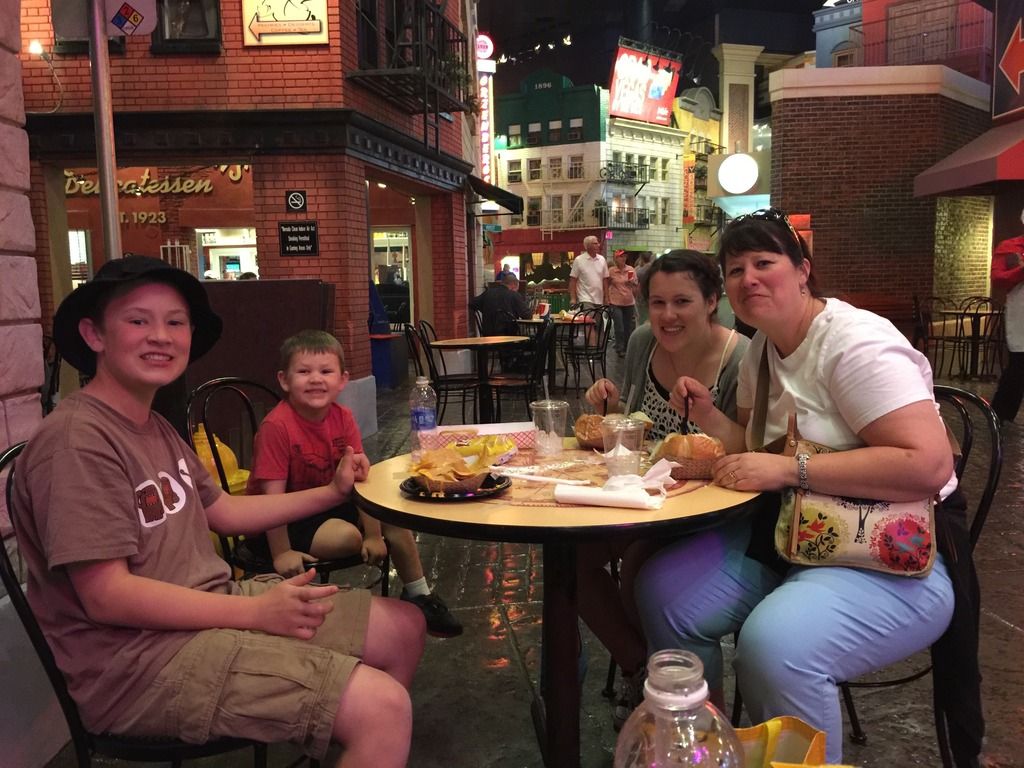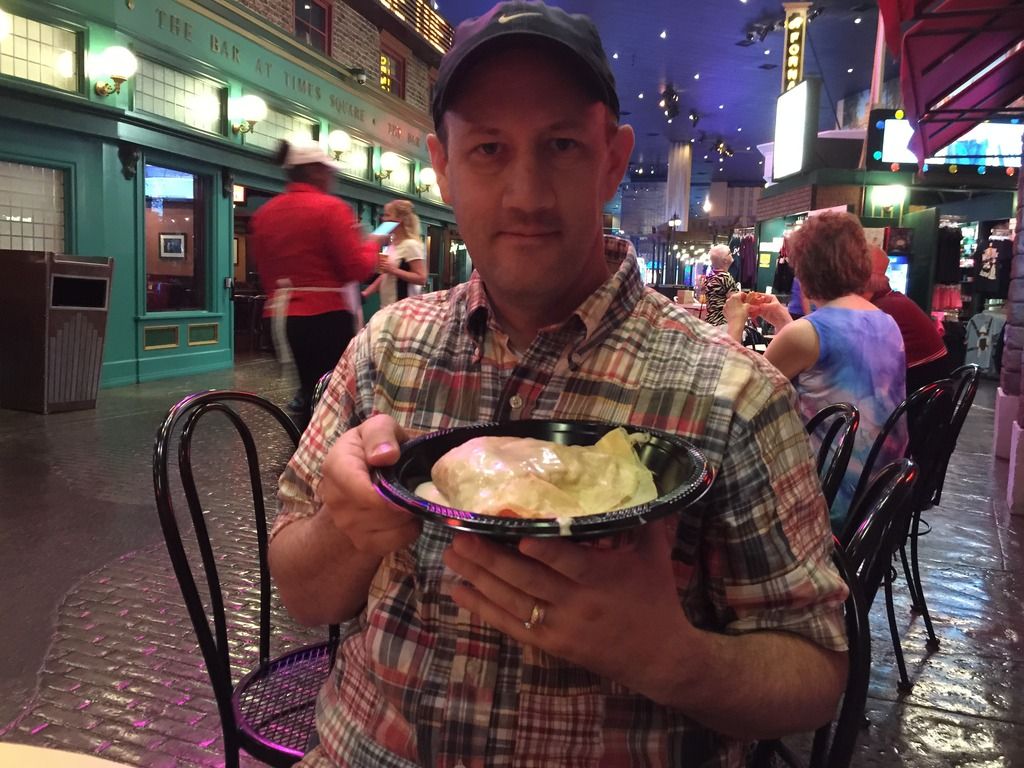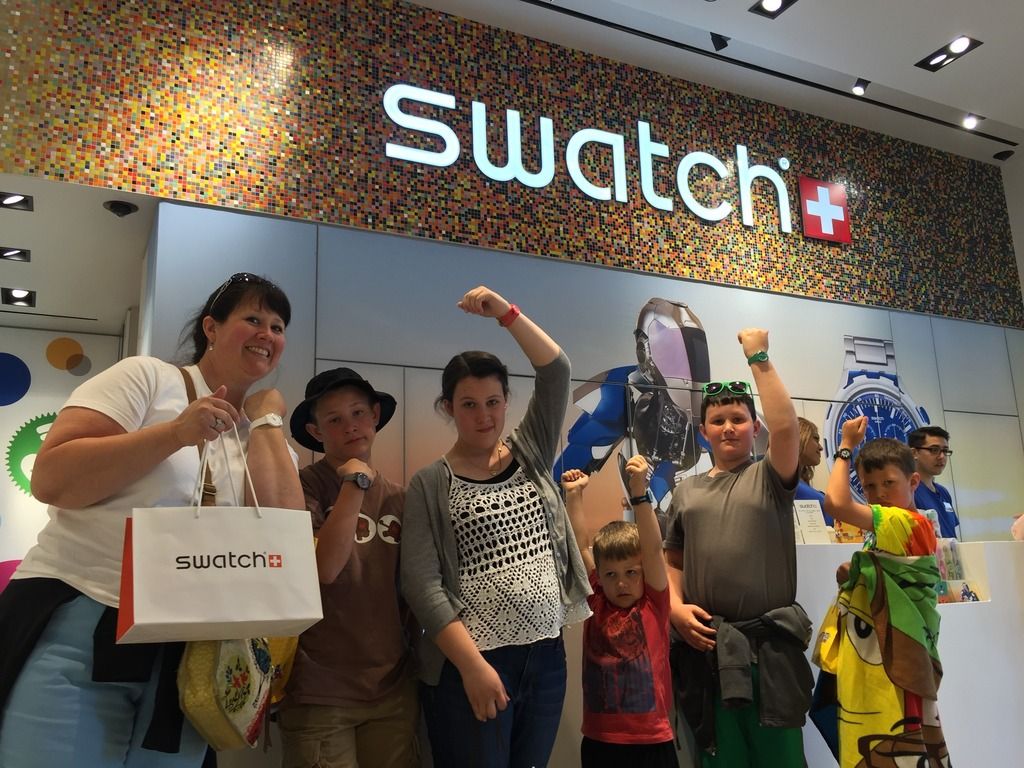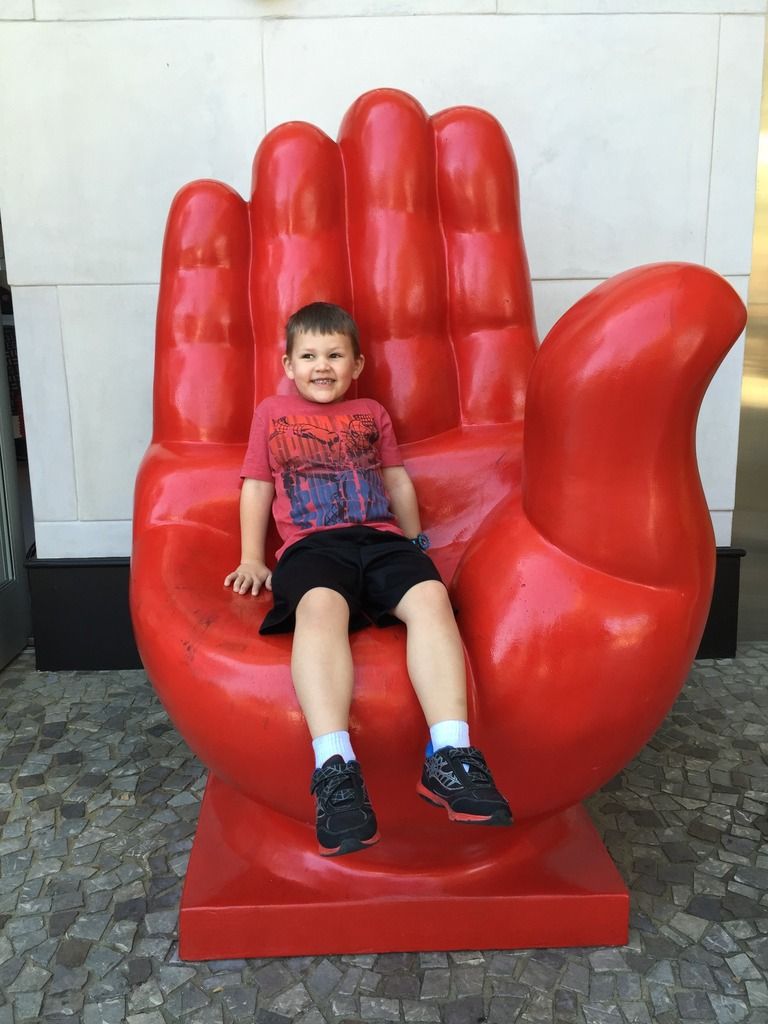 We spent the afternoon swimming and laying around the pool before heading back to the strip. We went to the Venician and dad and the youngest three went on a gondola ride. They all loved it! The rest of us found really fun stores that we don't have in Boise!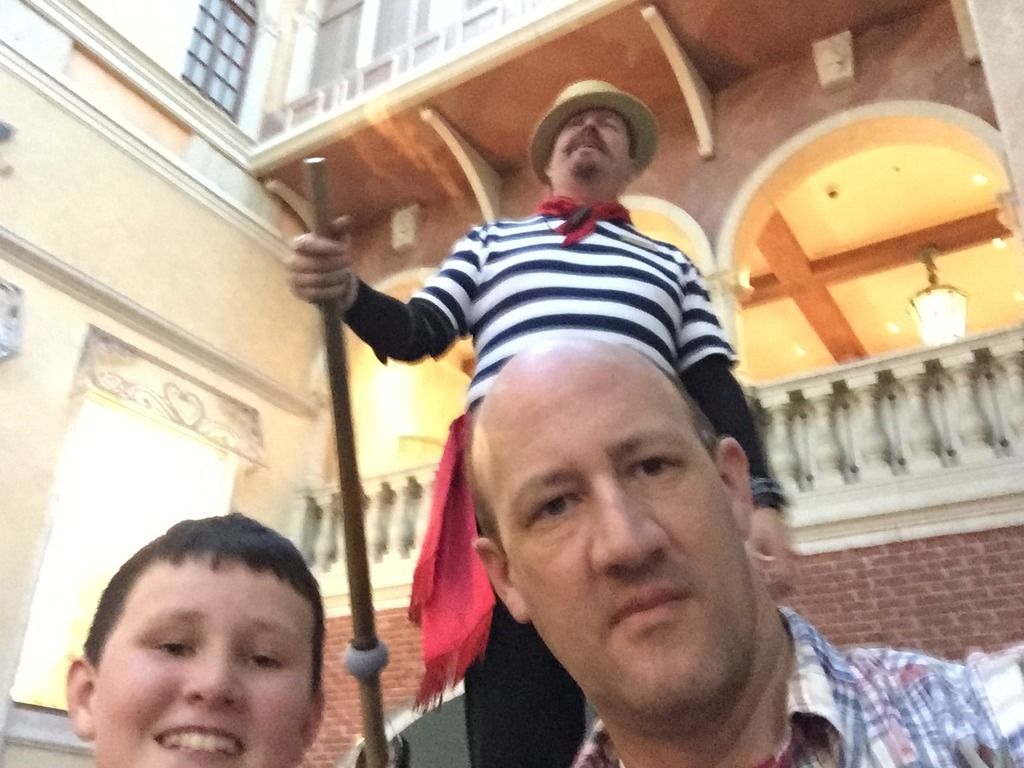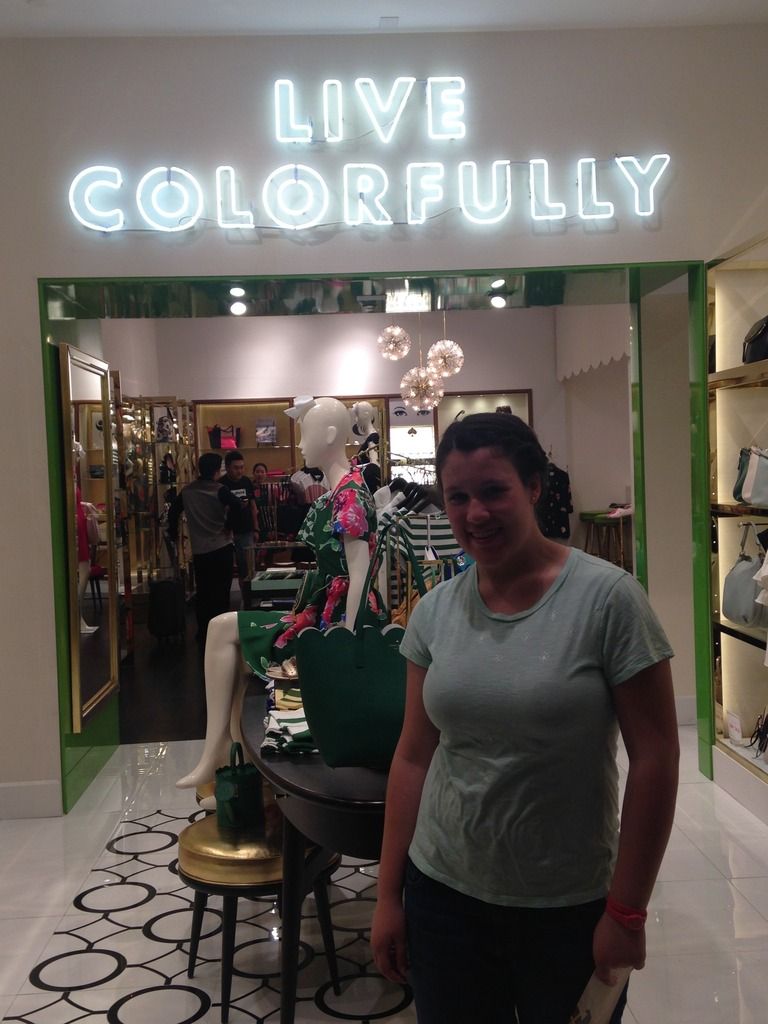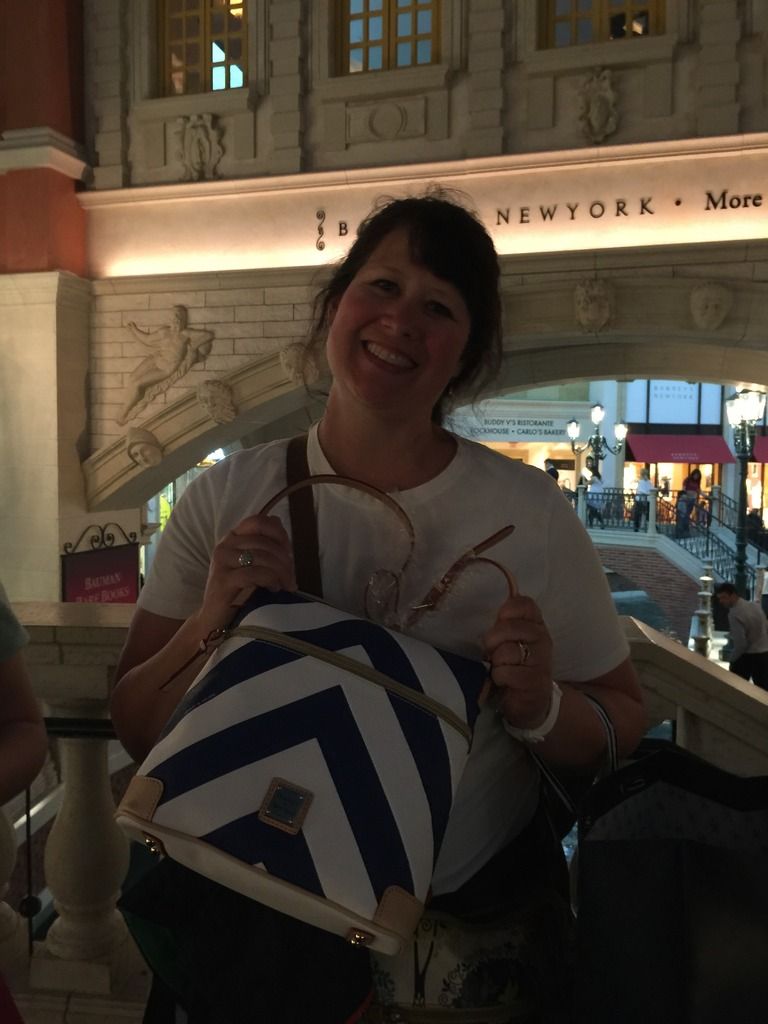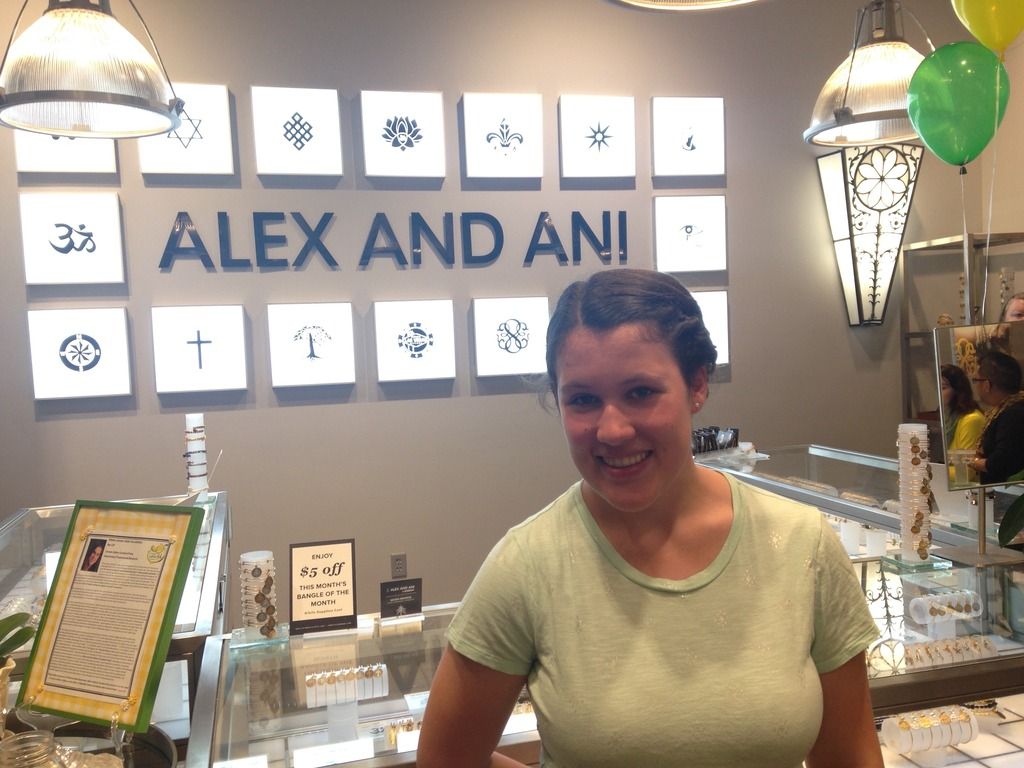 We decided we needed to spend one more morning on the strip before leaving. It really is amazing. Everything there is OVER-THE-TOP!!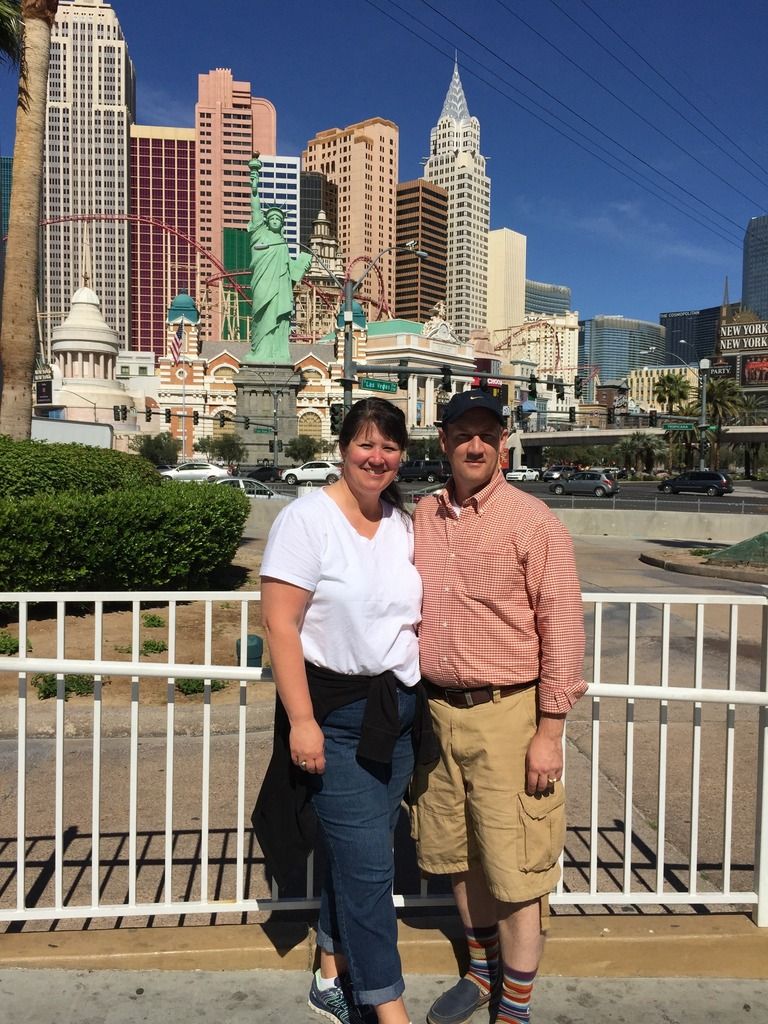 More shopping.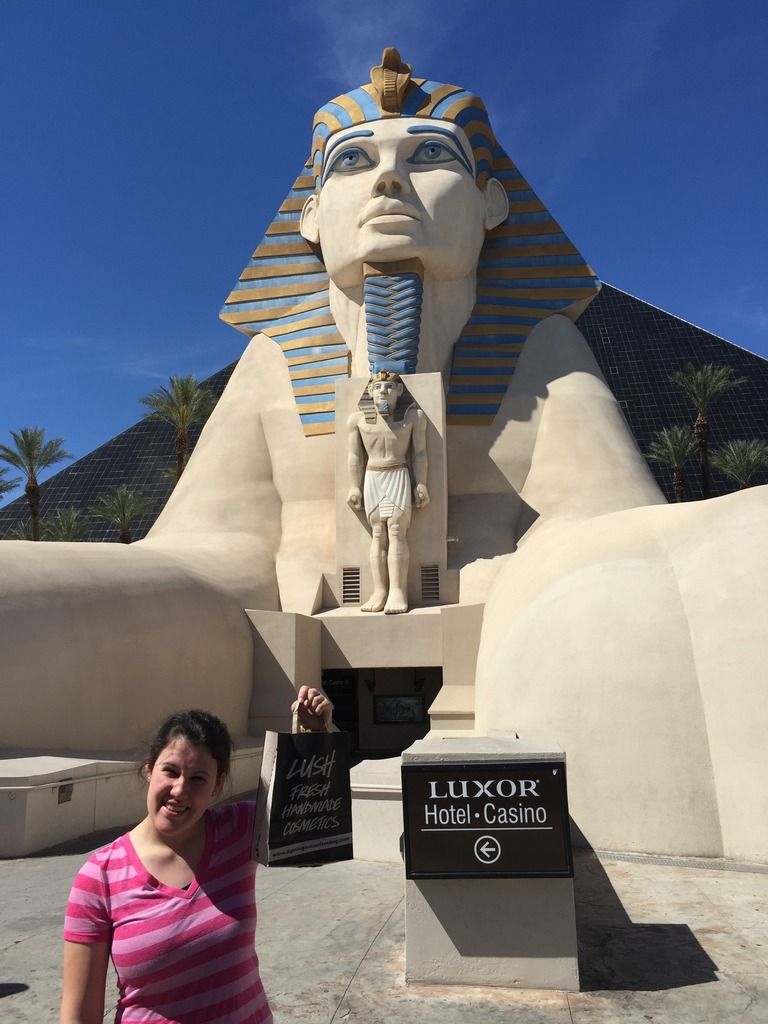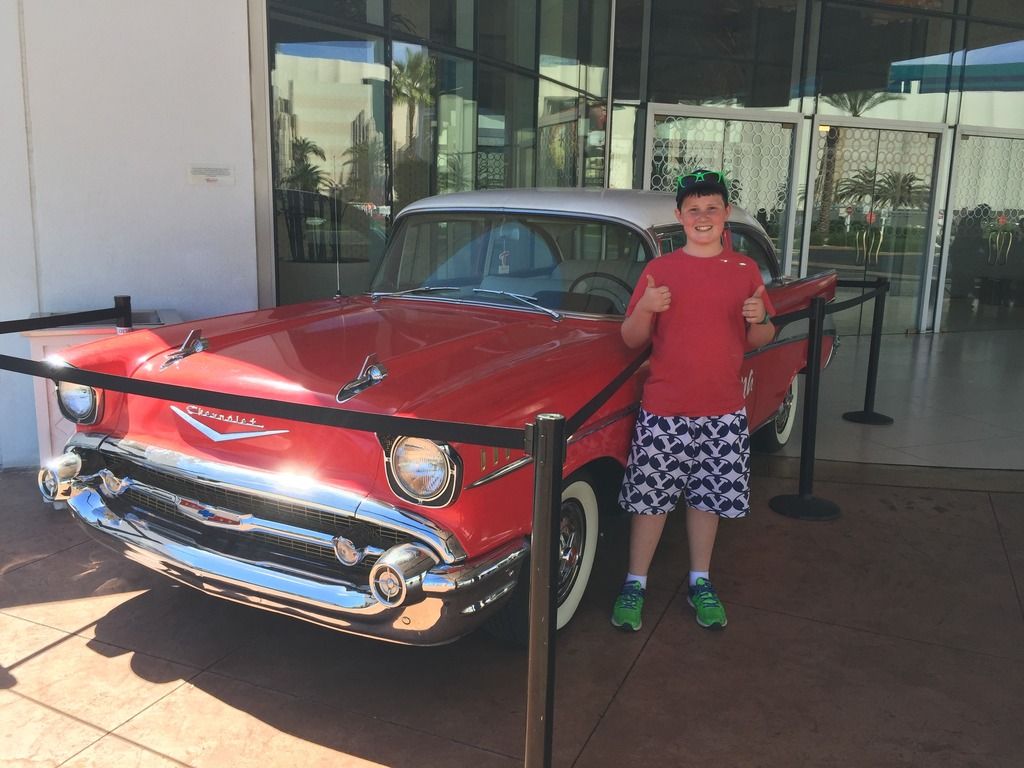 Totally exhausted from all the fun!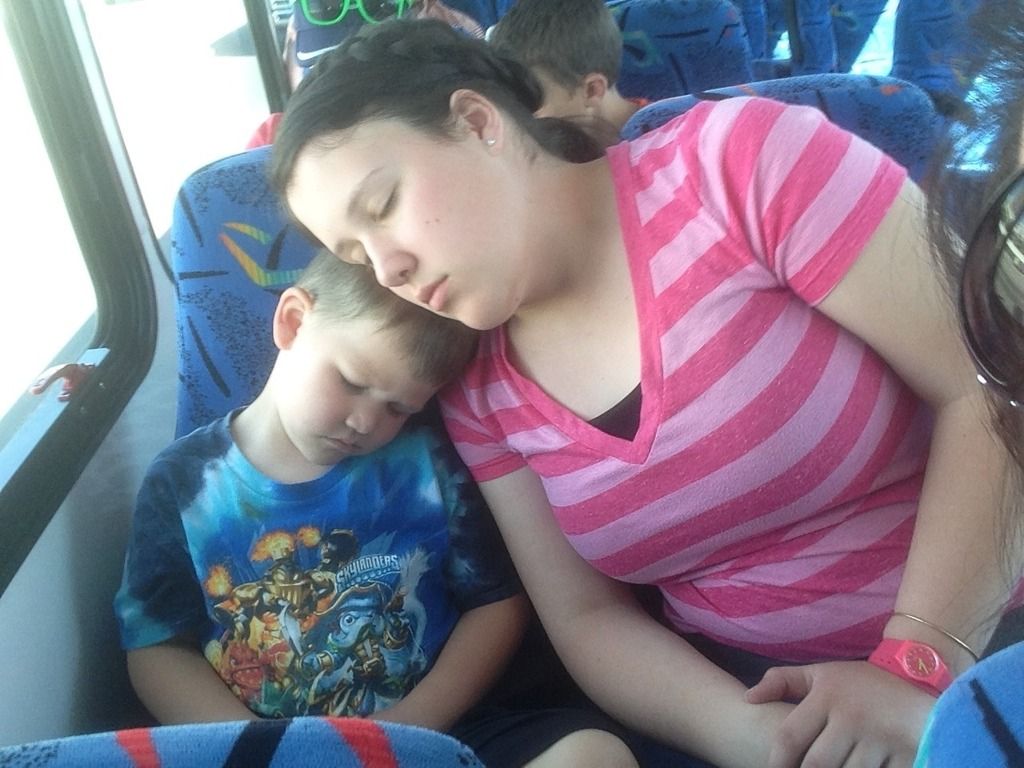 And more shopping.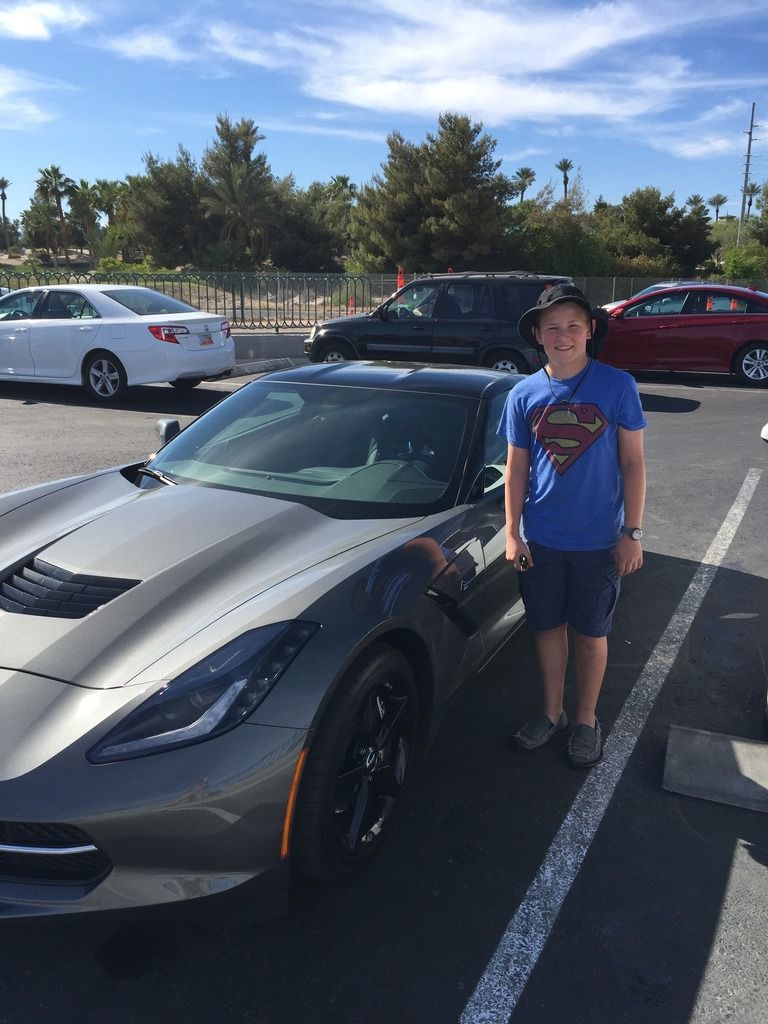 This was taken as we were driving out of town. Good bye, Vegas. We had a great time visiting and are already planning our next trip!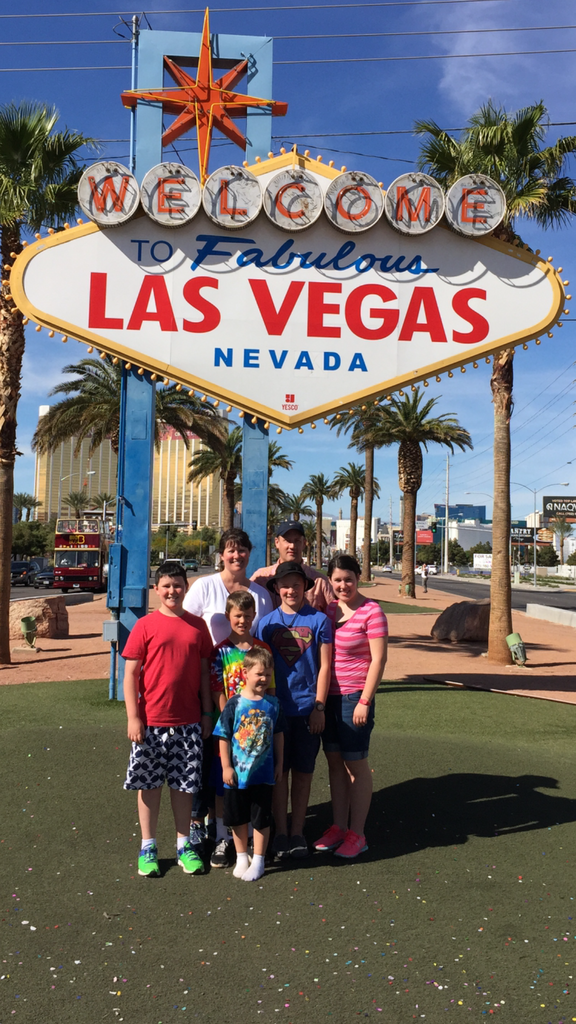 On our second to last day of vacation, we met another family that's very dear to us, the Merchant's at
Hogle Zoo
in Salt Lake. It was a beautiful day and so nice to visit and catch up since we saw them last summer. Love and miss that fun family!!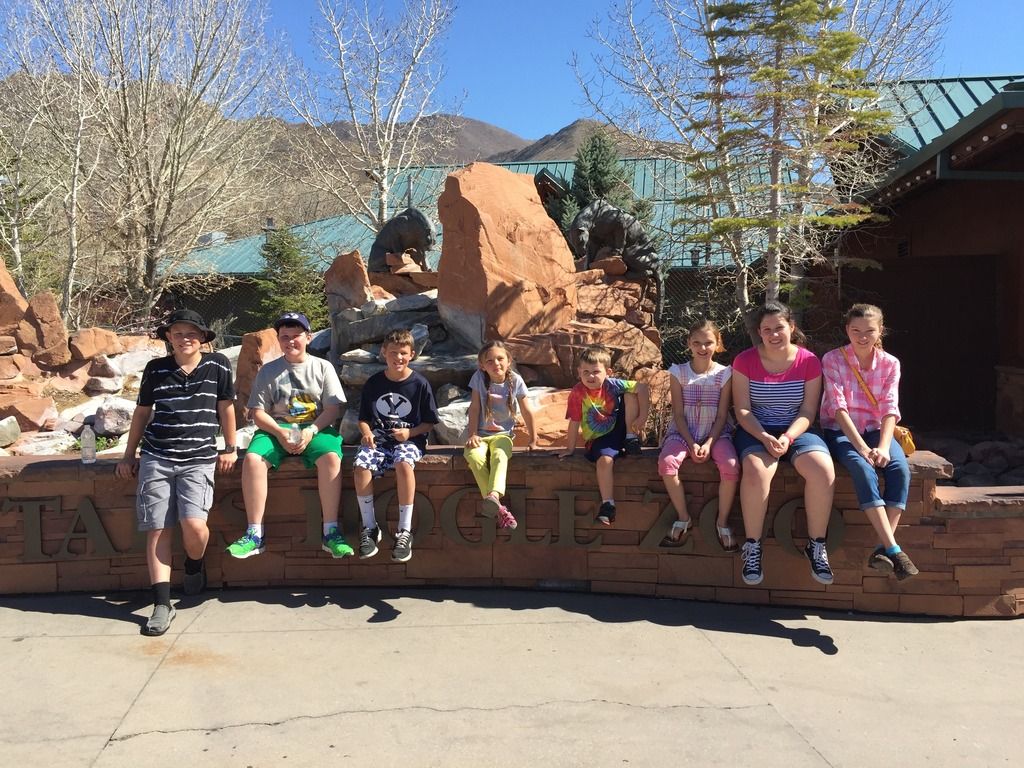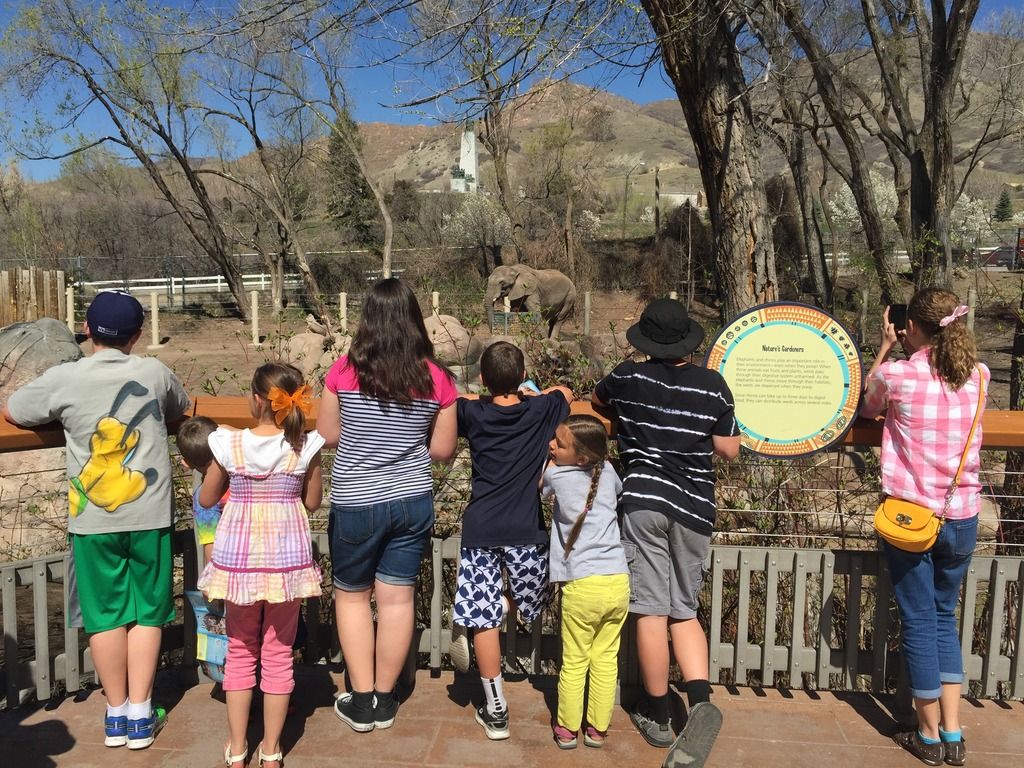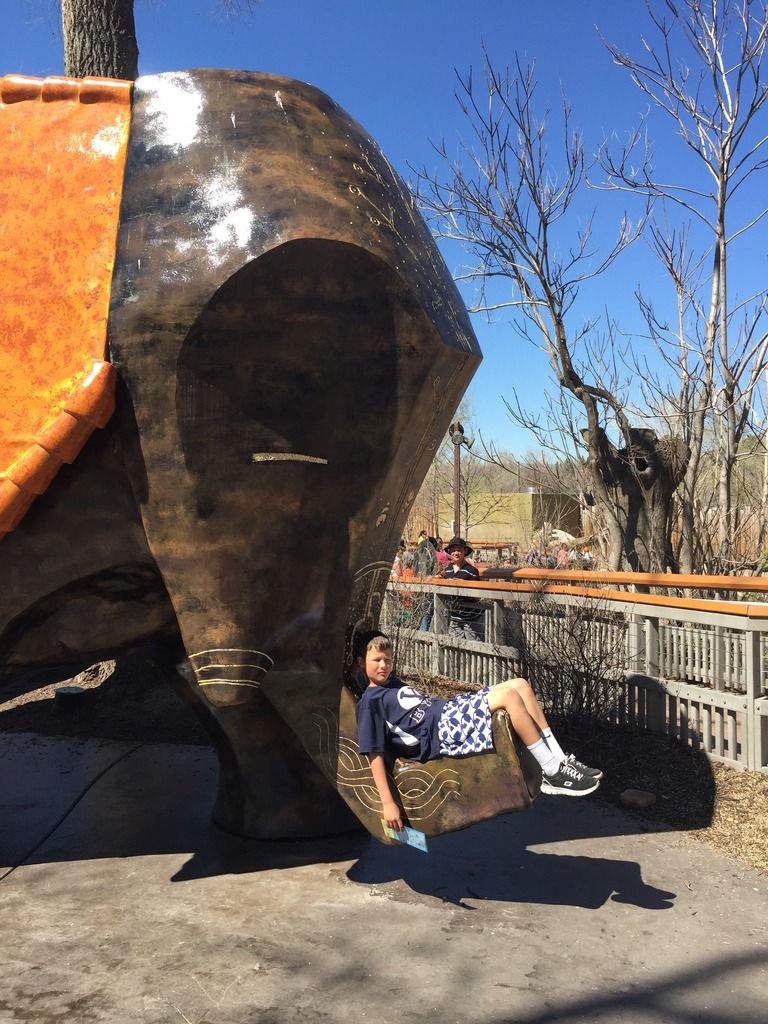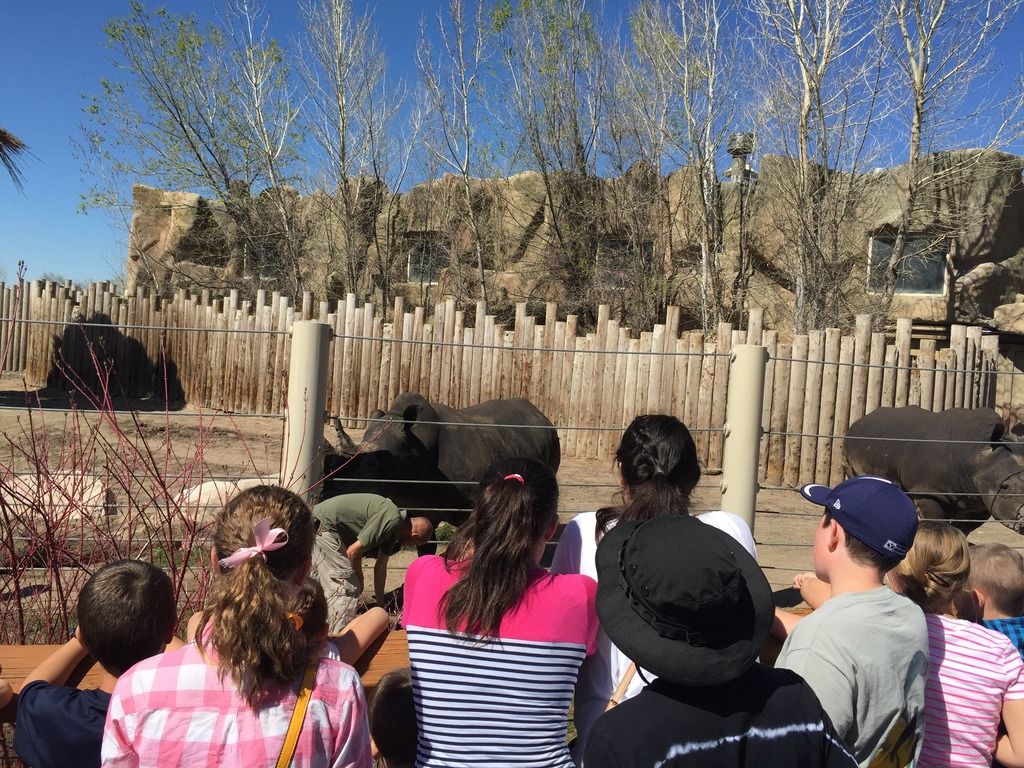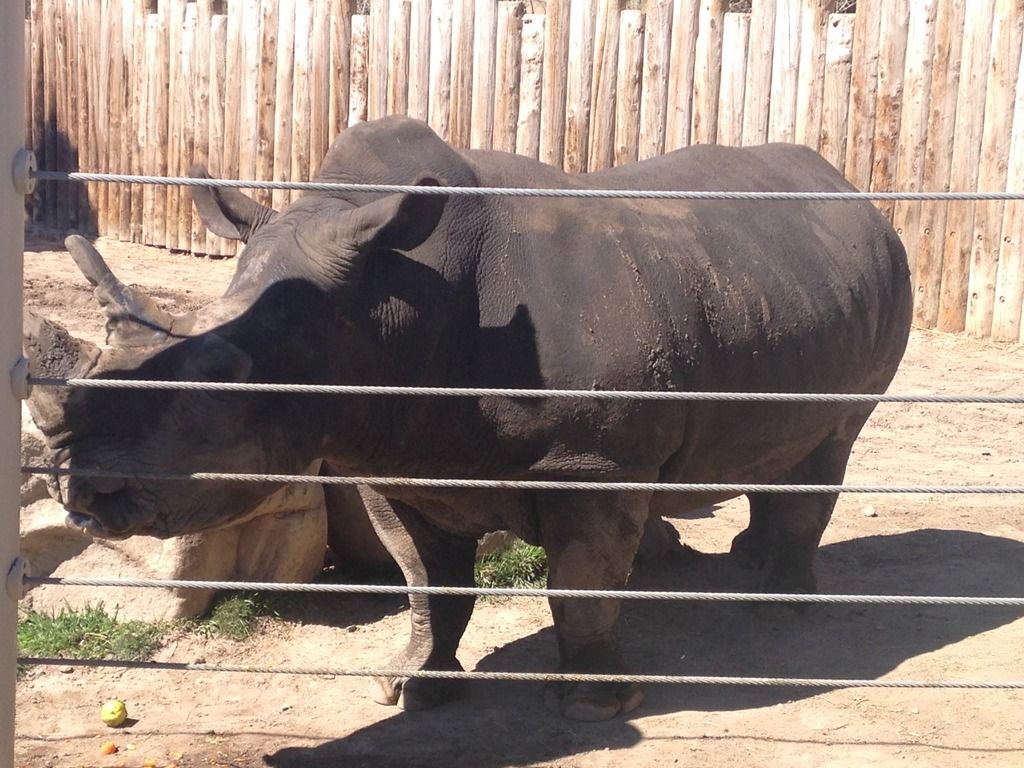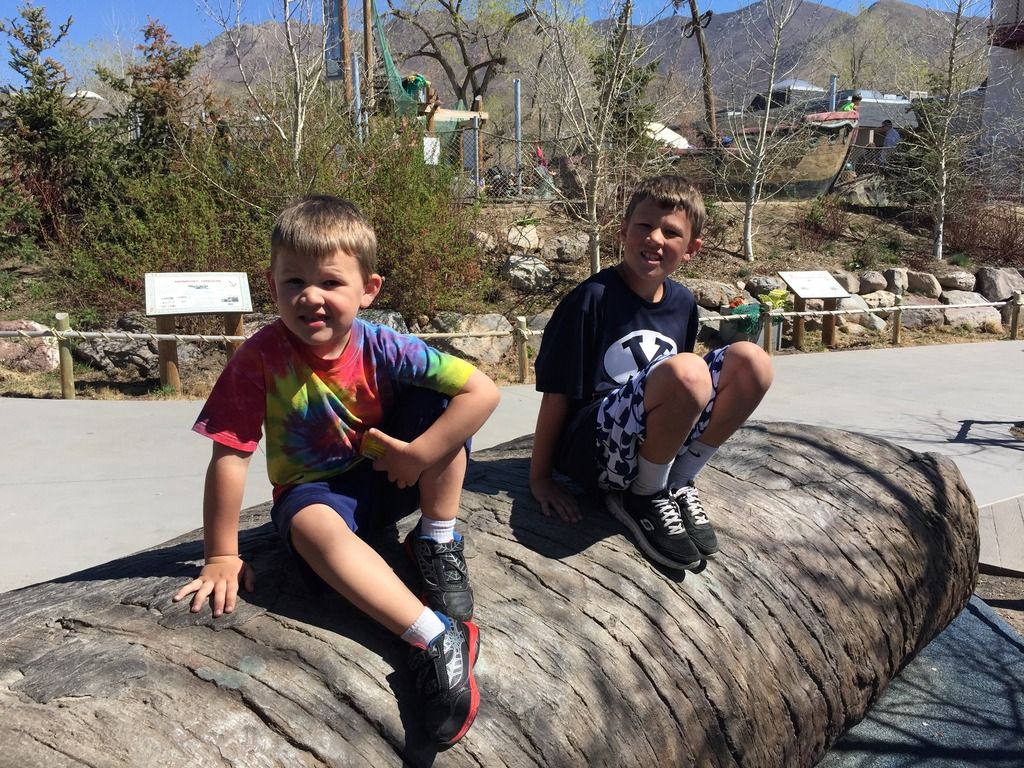 On our very last day of our trip, we met my brother and his family at
Hill Air Force Base Museum
. Wow, was it an amazing place!! The kids loved seeing all the planes and even got to visit with an artist that draws the planes at the museum. It was so fun to visit with Jon, Heidi, Palmer and Caleb! Thanks so much for showing us this great museum!!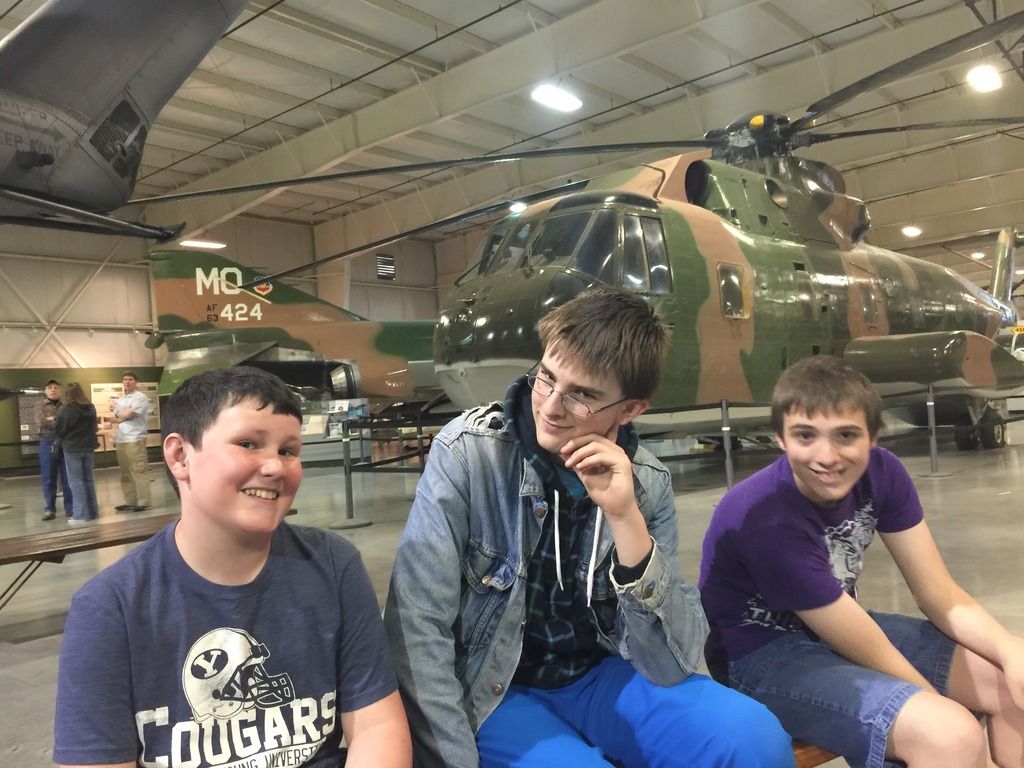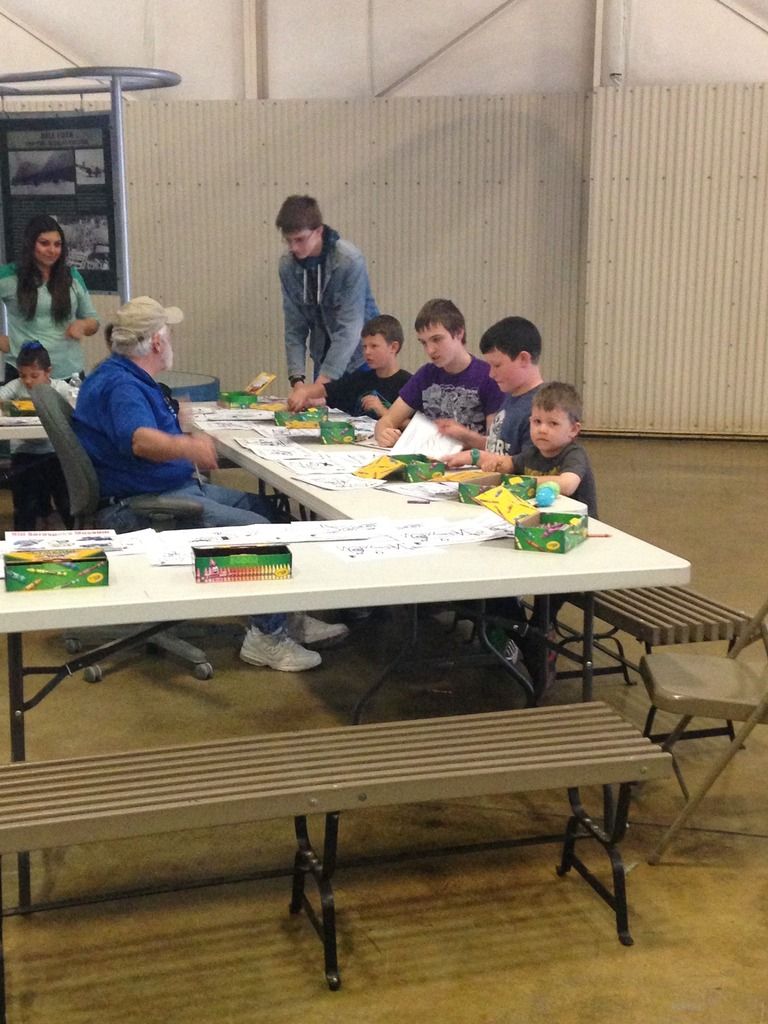 As you can see, it was a jam-packed week. We had a blast and can't wait to go again. This week will definitely be remembered as one of our very favorite family vacations...EVER! (I can't tell you how relieved I am!!!)