I was gone one evening and this is how Sarah entertained Levi....she wrapped all of her scarves around him. So silly!!
Benjamin read 600 minutes and got to go on a fun date with mom and dad. We went to Mongo's for lunch and TCBY's for a treat. It was so fun to celebrate Benjamin's reading!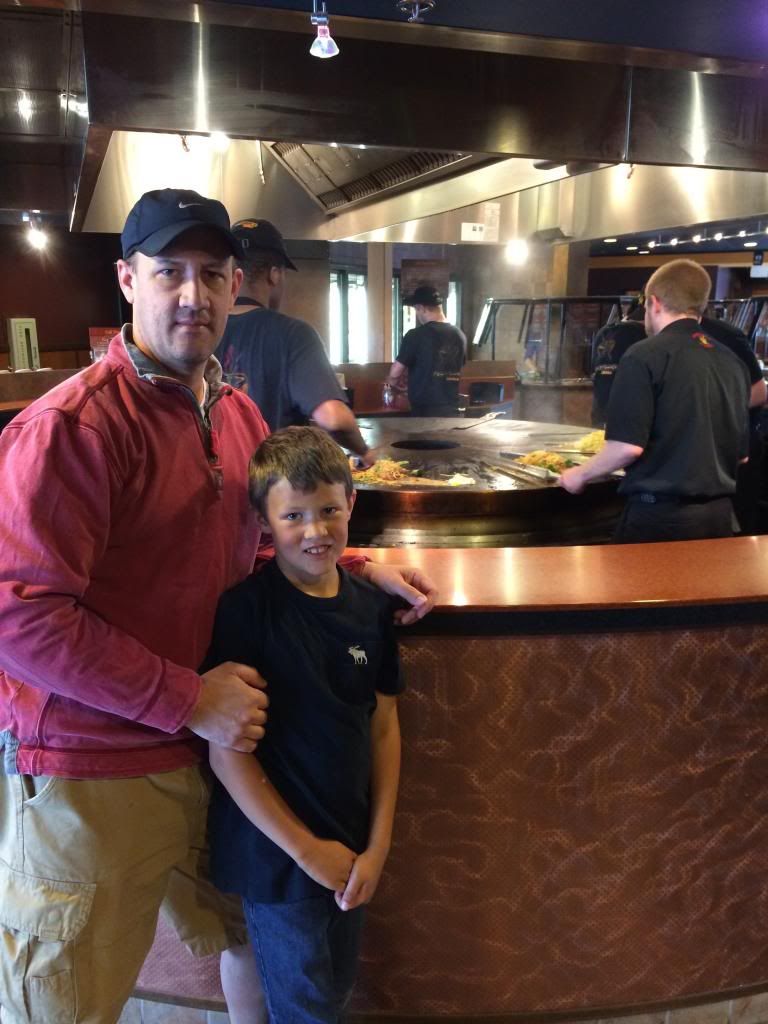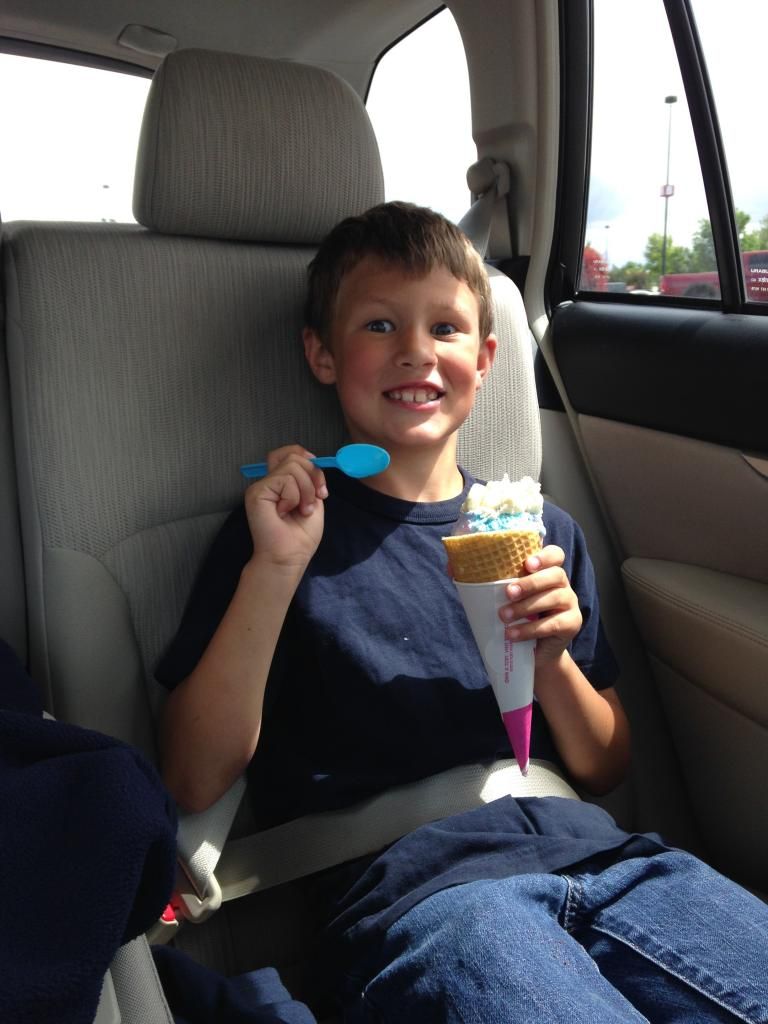 Eating lots of watermelon began...
Benjamin wrapped up another great season of soccer with a party at the park. We couldn't have done it without great coaches! He had a fun time and really improved his soccer skills!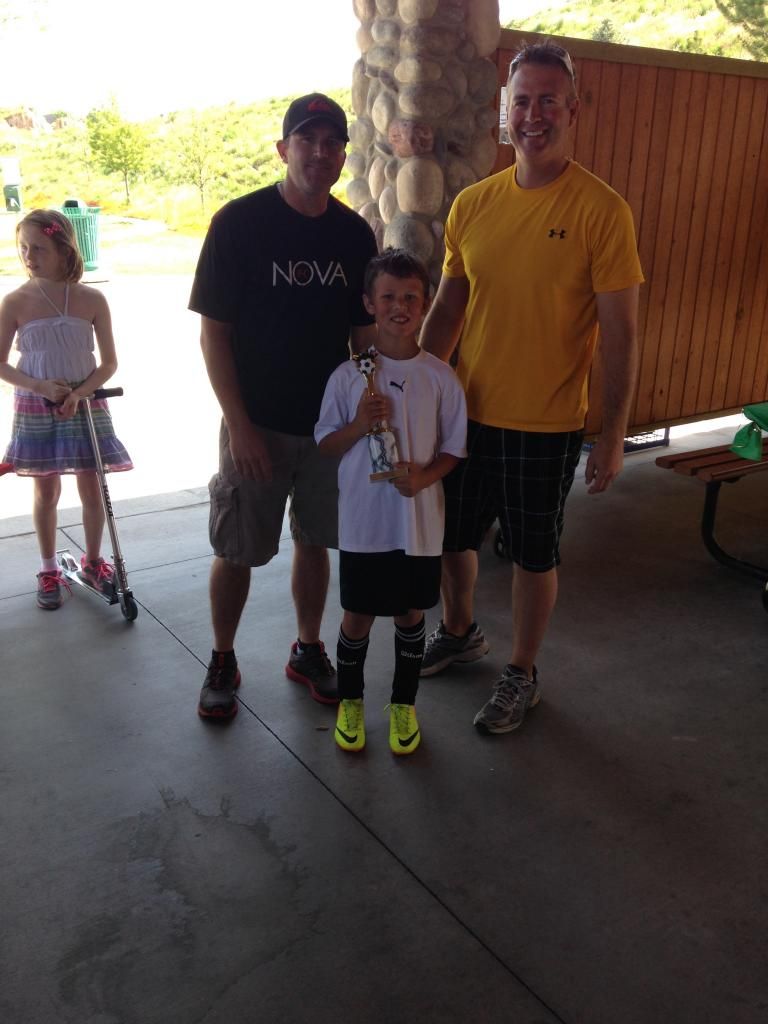 Andrew had his last band concert of his elementary career.
We always love that our neighborhood sponsors The Great Outdoors Concert in May. This is a great time to see our neighbors, listen to good music, let the kids run around and play and eat really delicious food! This year the three oldest boys participated in the pie eating contest. They all did great! Andrew won for his age group.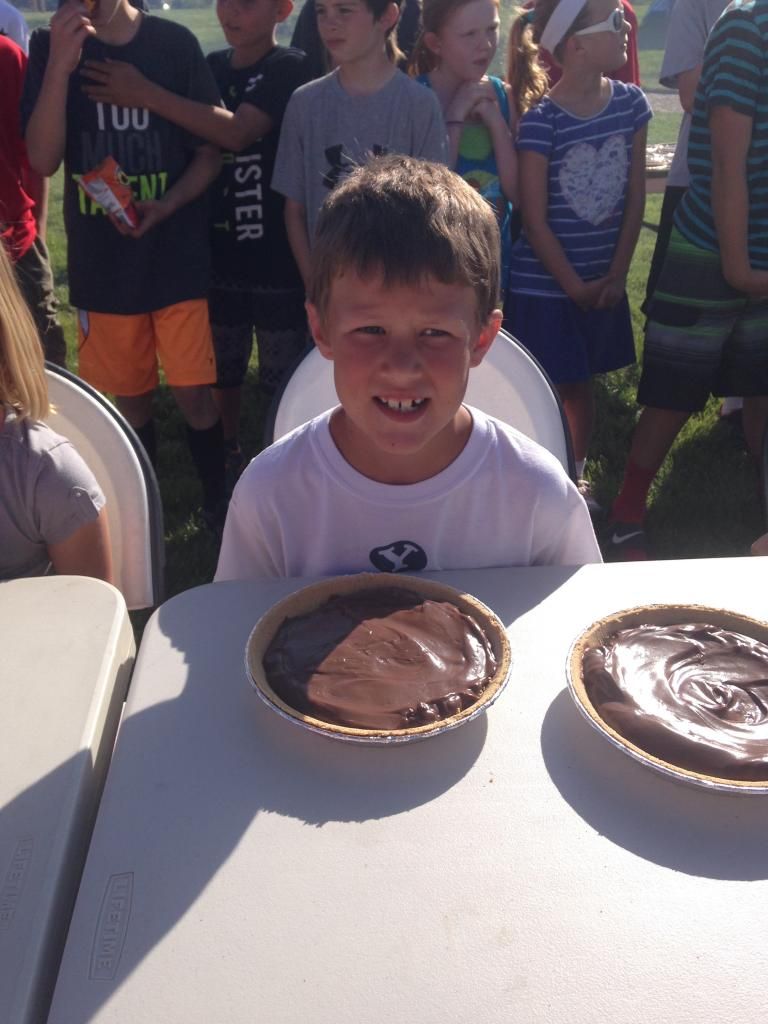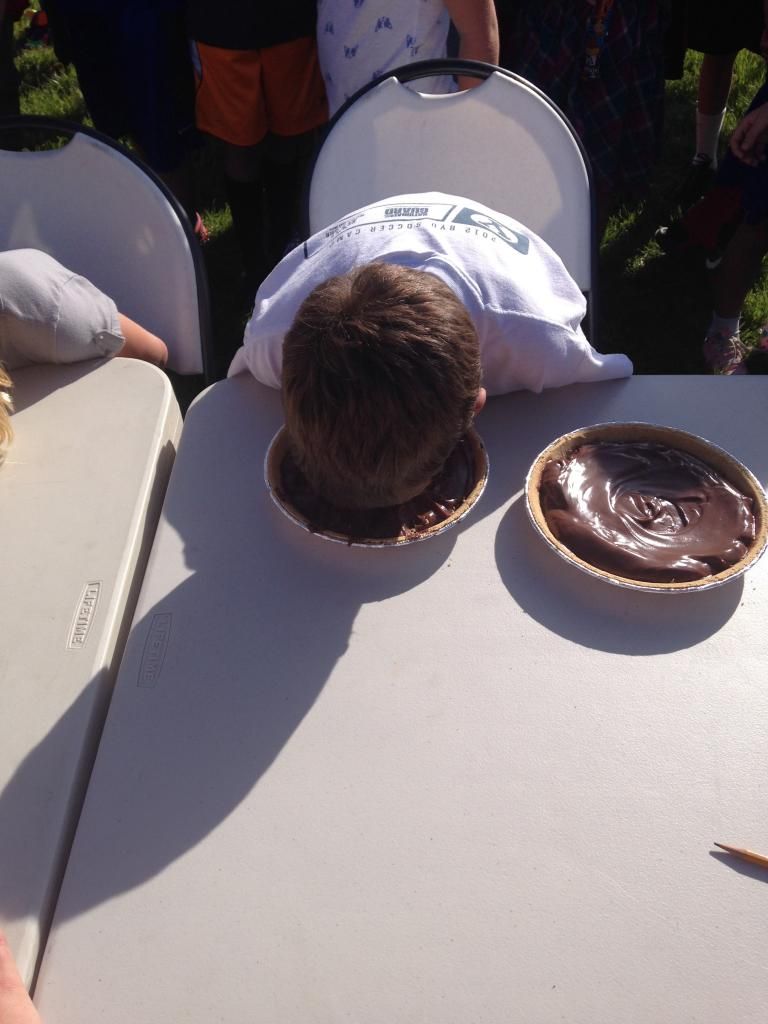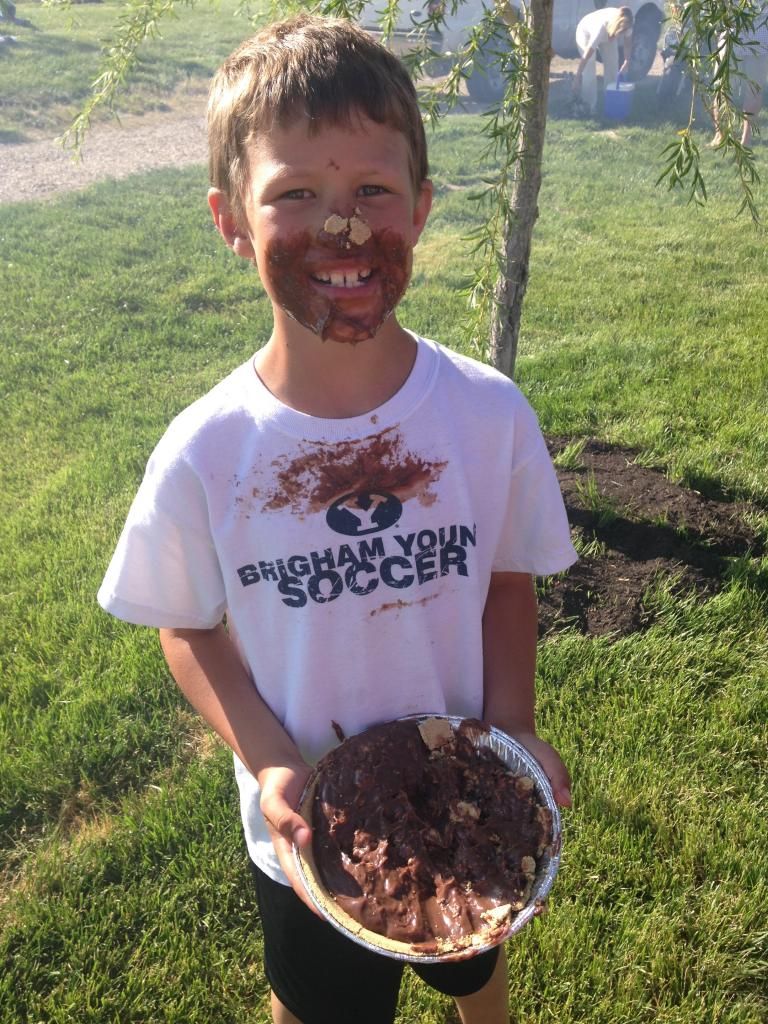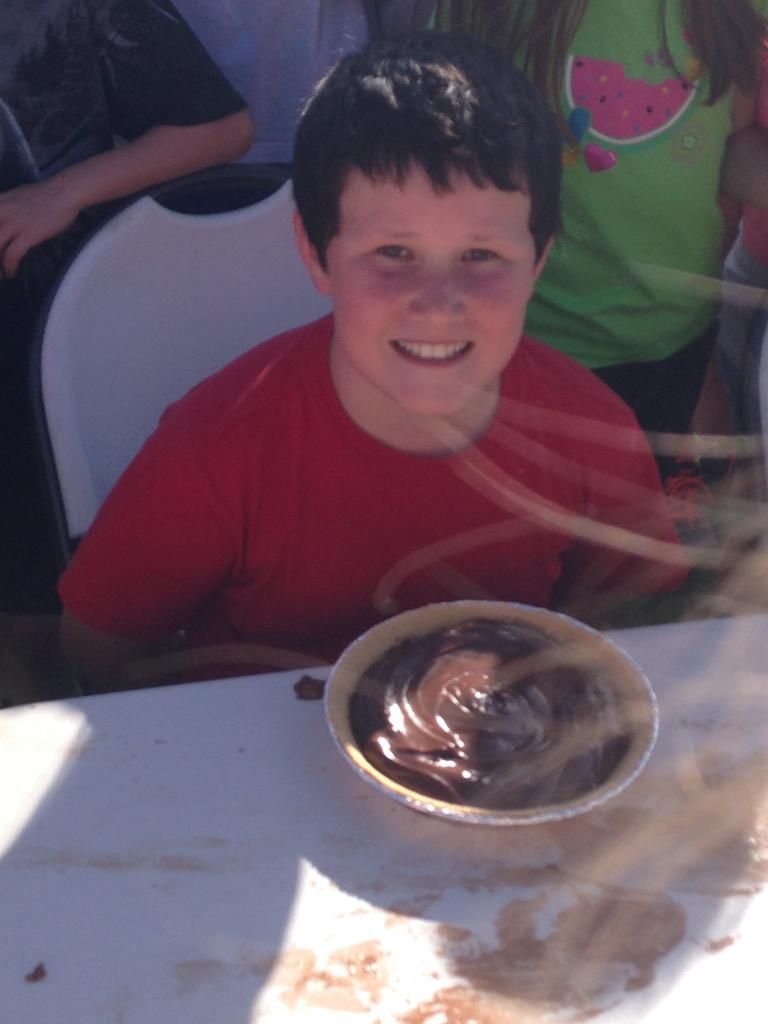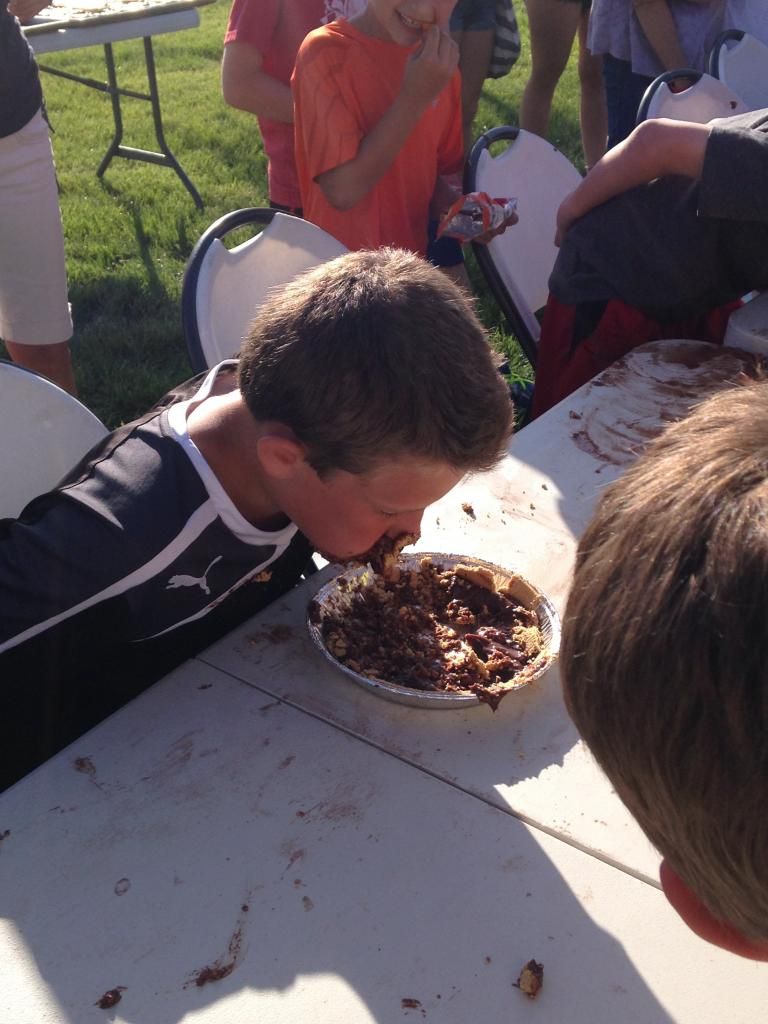 Sarah and Levi enjoyed the hayride through the orchard.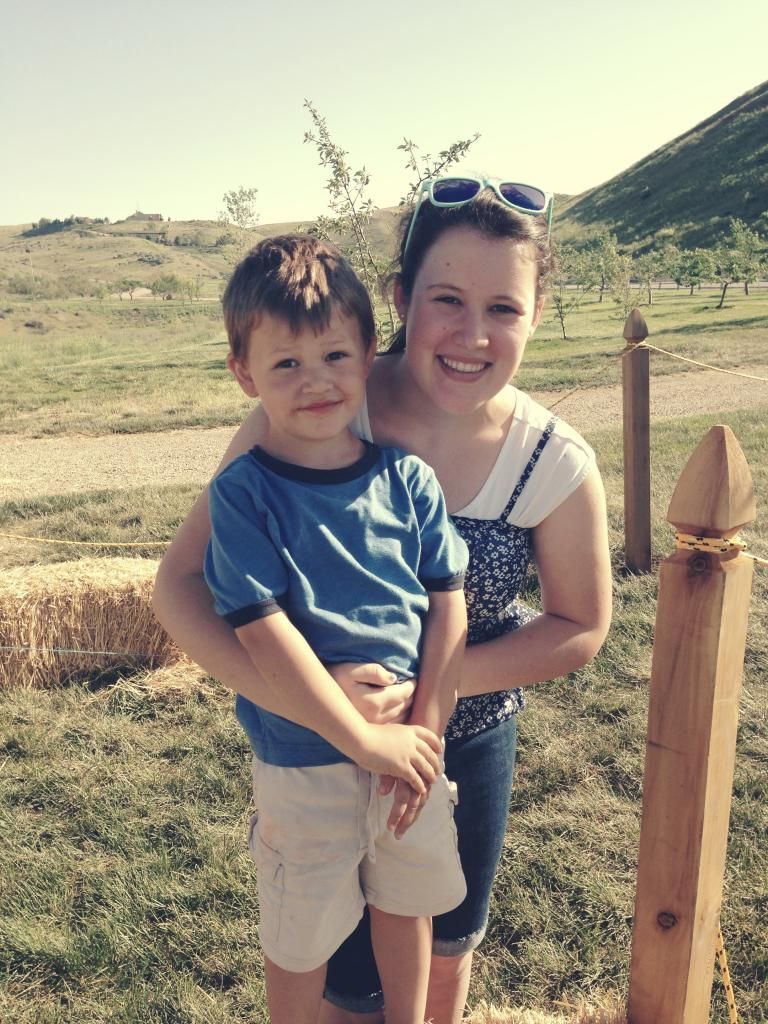 Sarah and Andrew participated in a piano concert and did fabulous!!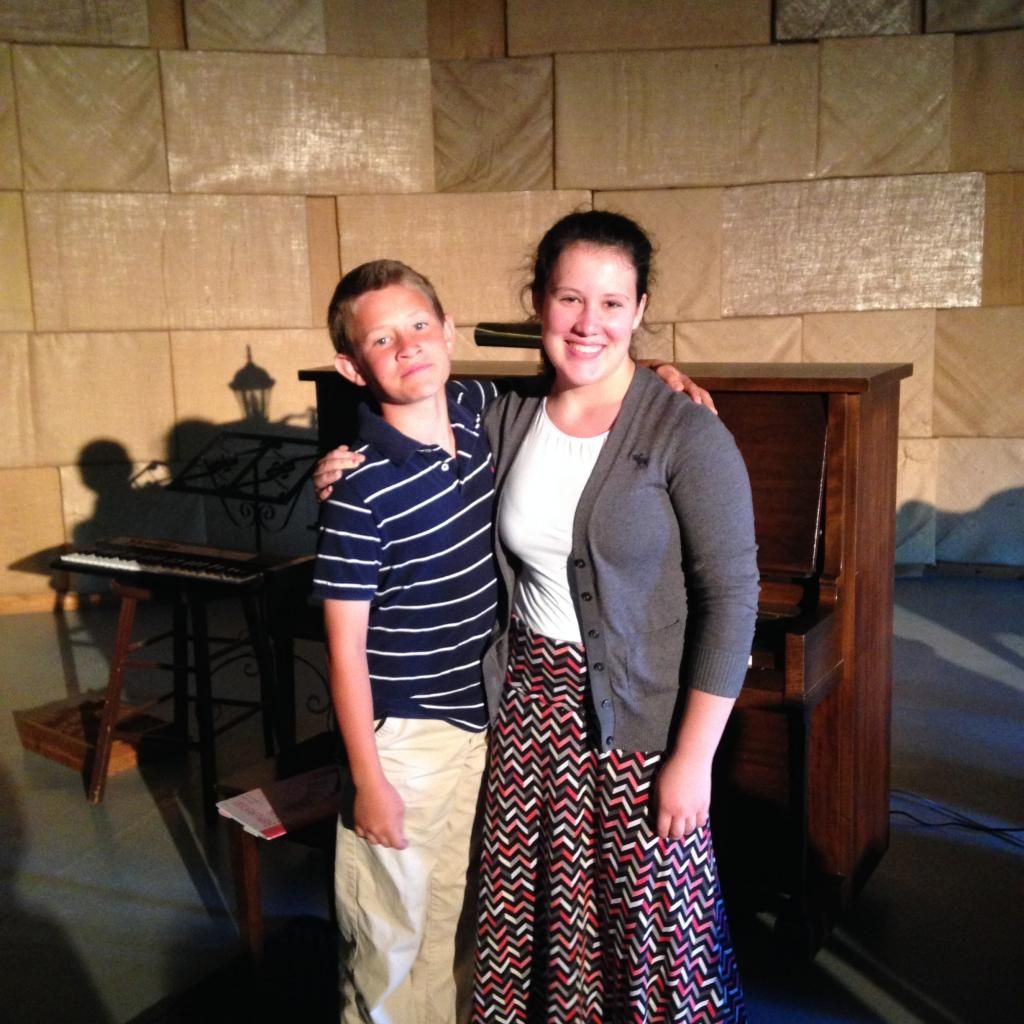 Mom, Dad and Levi joined Benjamin and his class on a trip to the Zoo.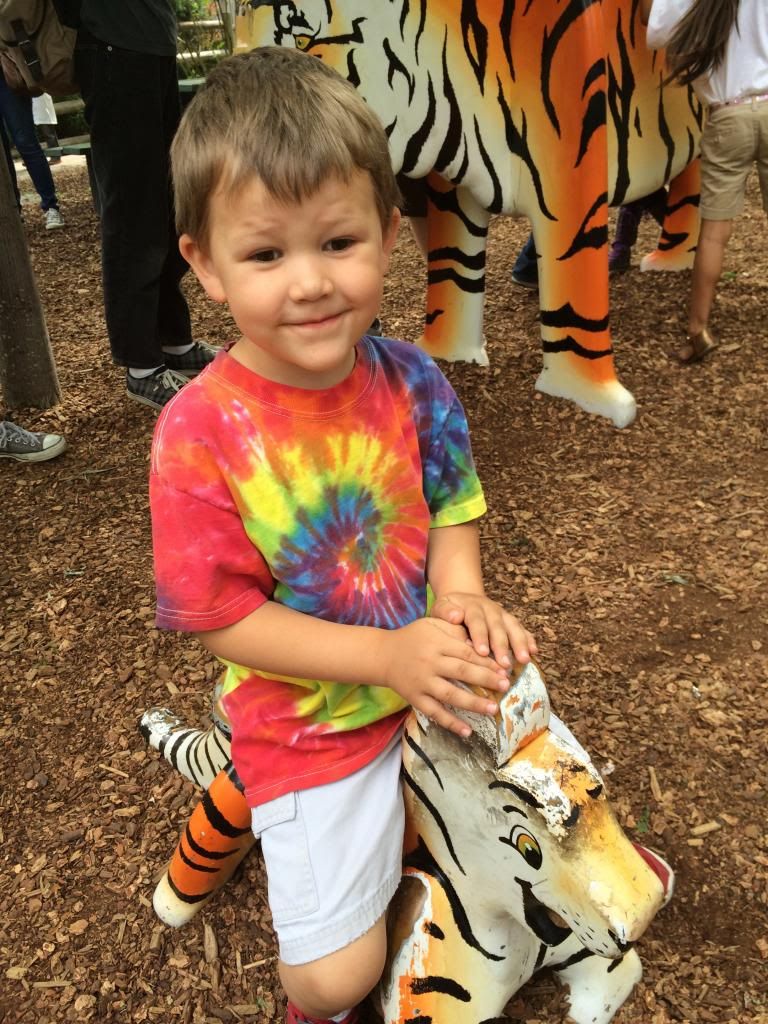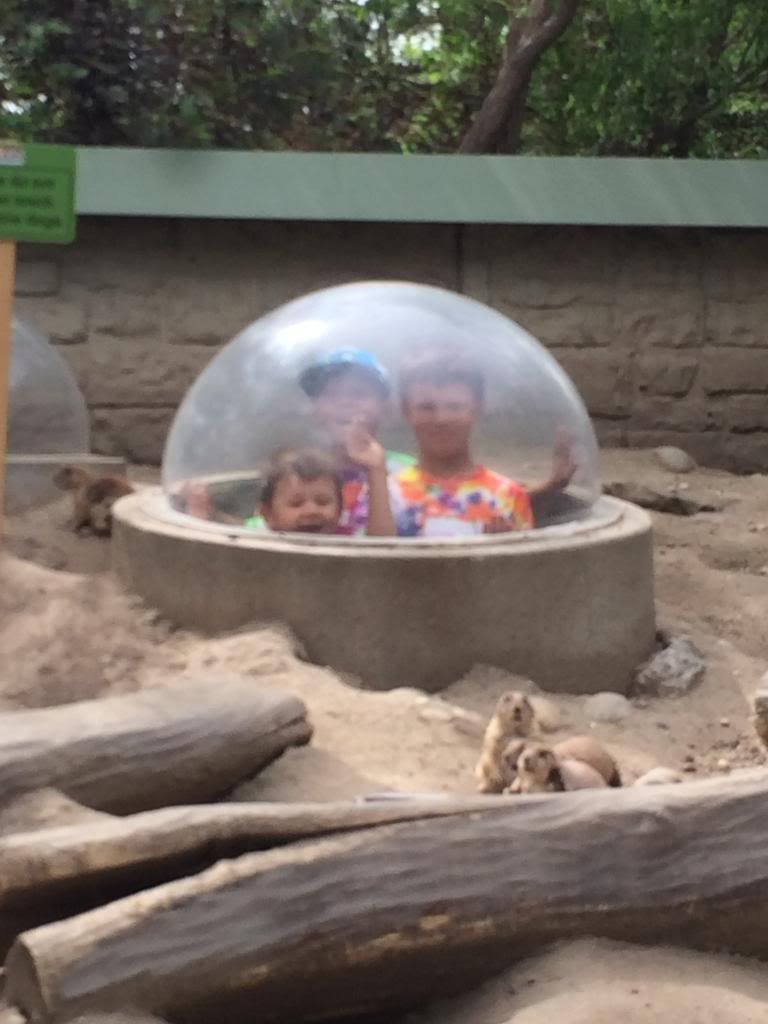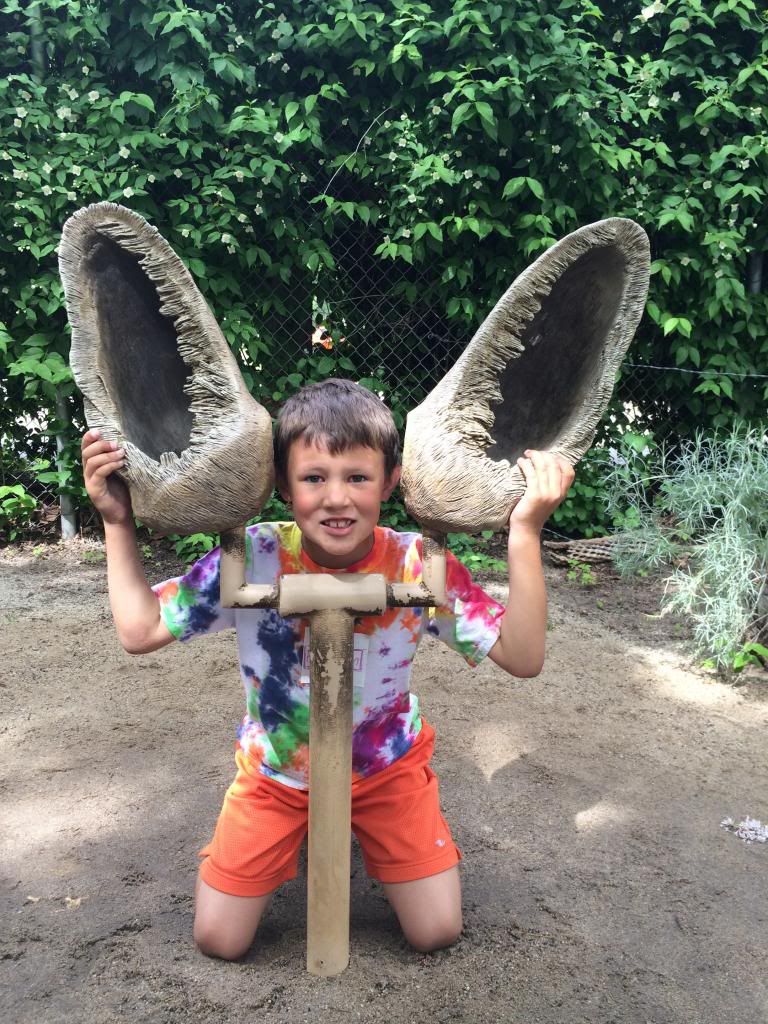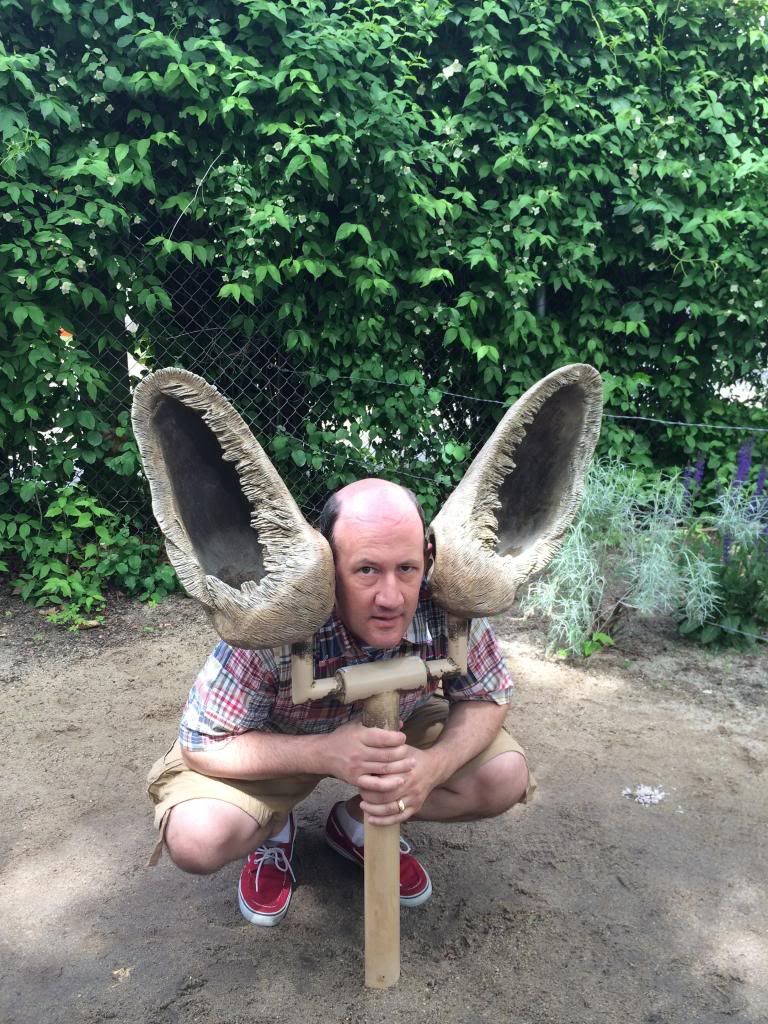 For Christmas, the three oldest got tickets to see Wicked. We finally got to go see the musical and couldn't imagine how much we'd love it. It surpassed our expectations. We've been singing along to all of the songs and can't wait for another chance to see it.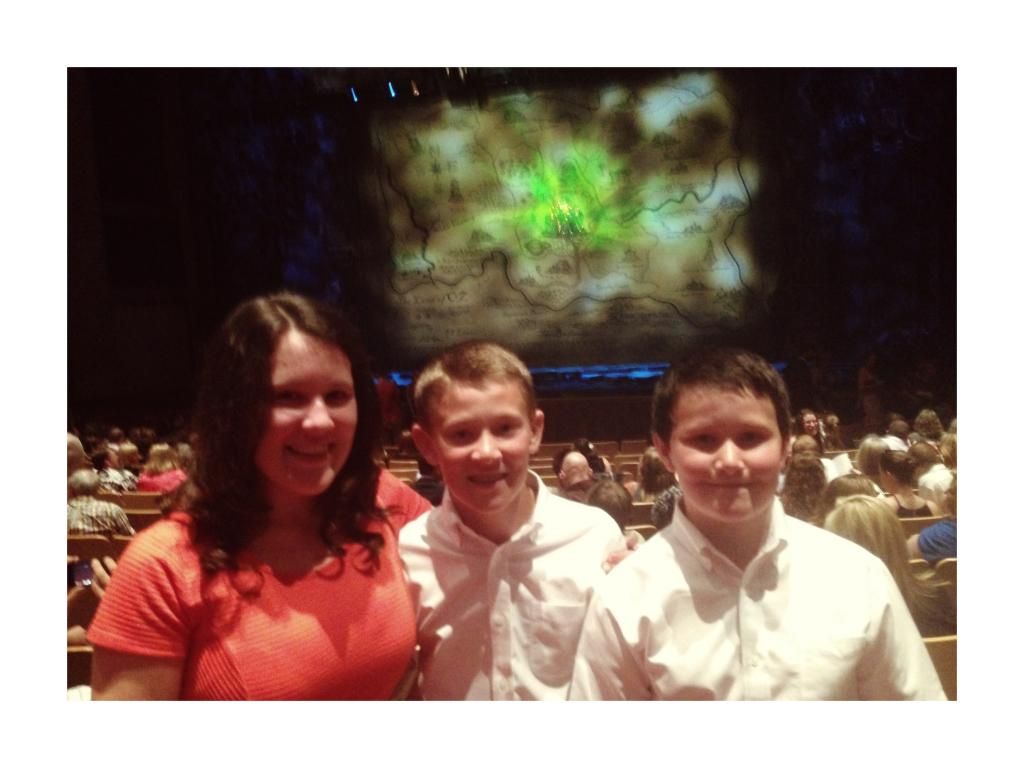 Benjamin with his classmates have been learning about communities and created their own class town called, Duckyland.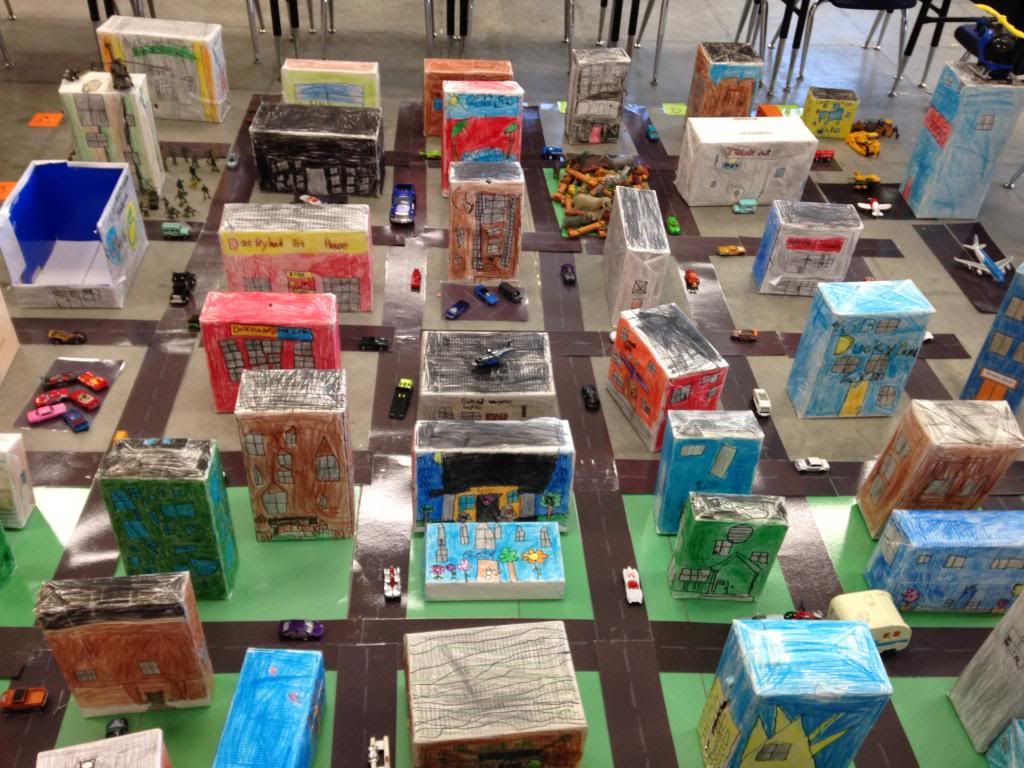 He was in charge of creating Duckyland Mall.
And this is our house.
Andrew wrapped up another season of soccer. He had a good season despite the fact that his team didn't win very much. They did well during their last tournament and took second in their bracket. He's planning on taking the next year off from soccer and try other sports like football and lacrosse.
Nathan continues to work on projects on his Fridays off. Here he is putting a "happy color" on the walls of our office/homework room.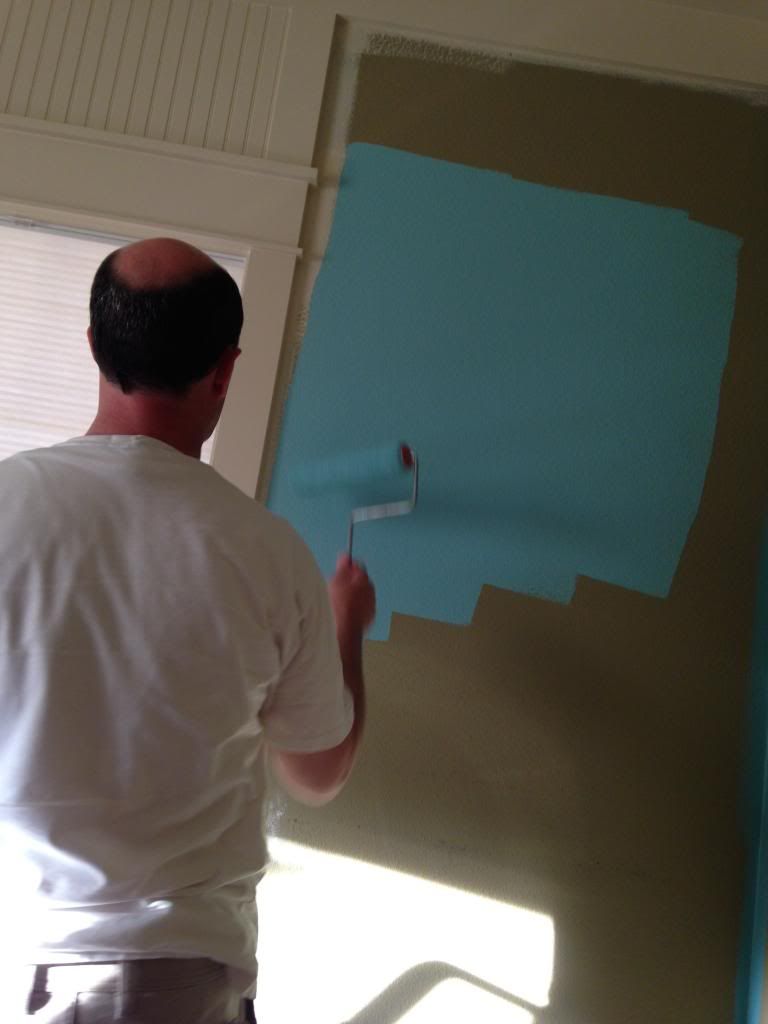 Levi finished his first year of preschool at Smart Start. What a great year with so many fun friends!
On his last day of school, his teacher Miss Erin painted his face so he could be a super hero. We played games, ate a cupcake and enjoyed being with our friends.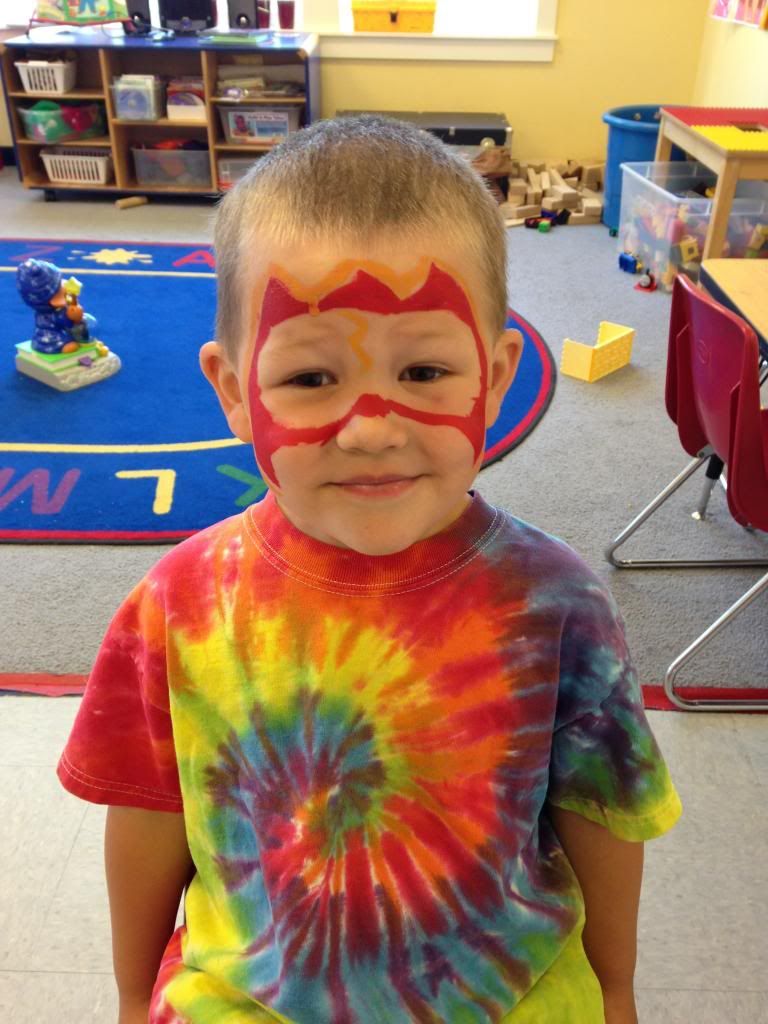 We went to the Saturday Market with our favorites neighbors, Miss Sharon and Mr. Mark over Memorial weekend. We had so much fun with them and bought lots of yummy things!
We went with the Allen family to Jump Creek for a hike on the Monday of Memorial day.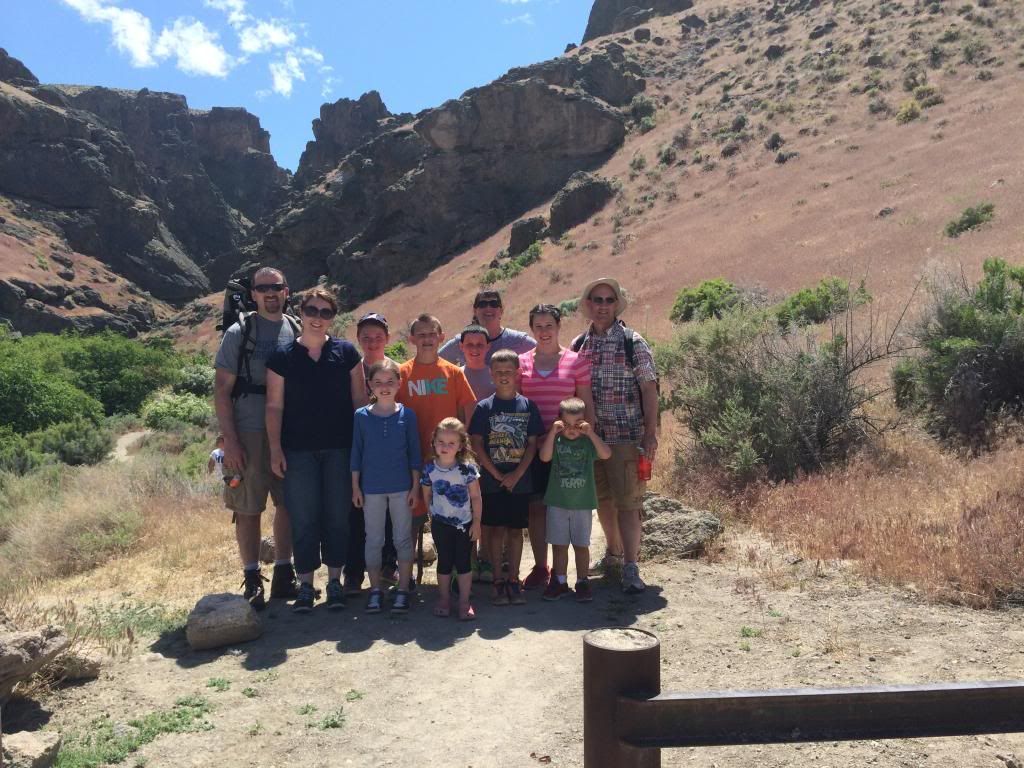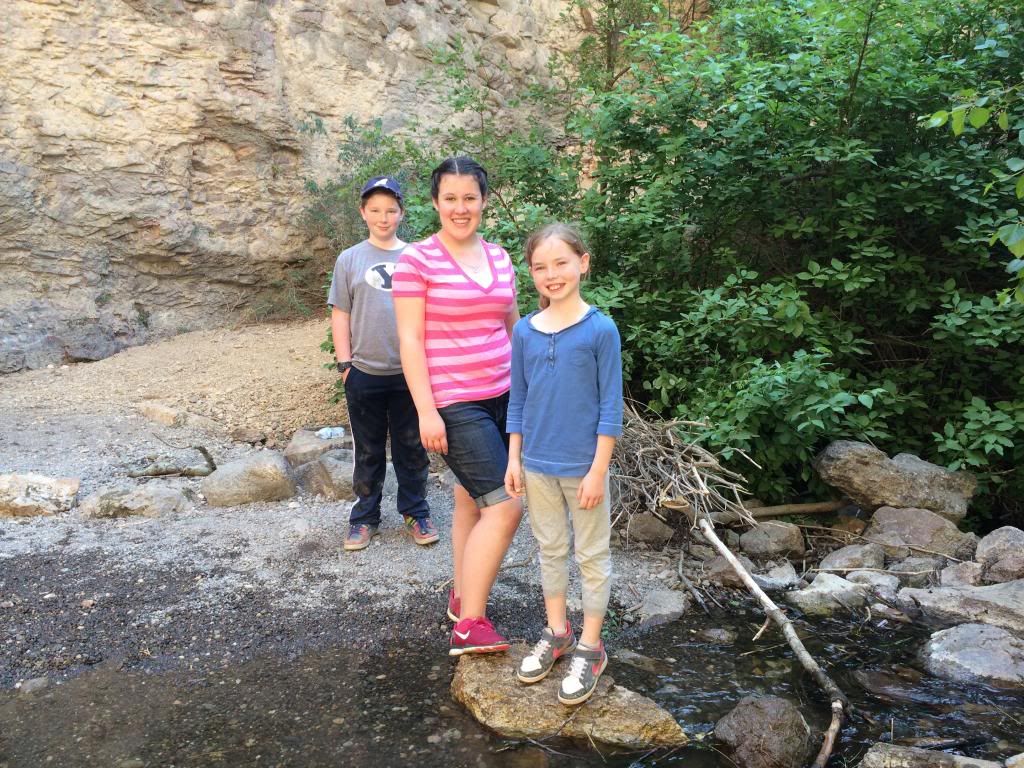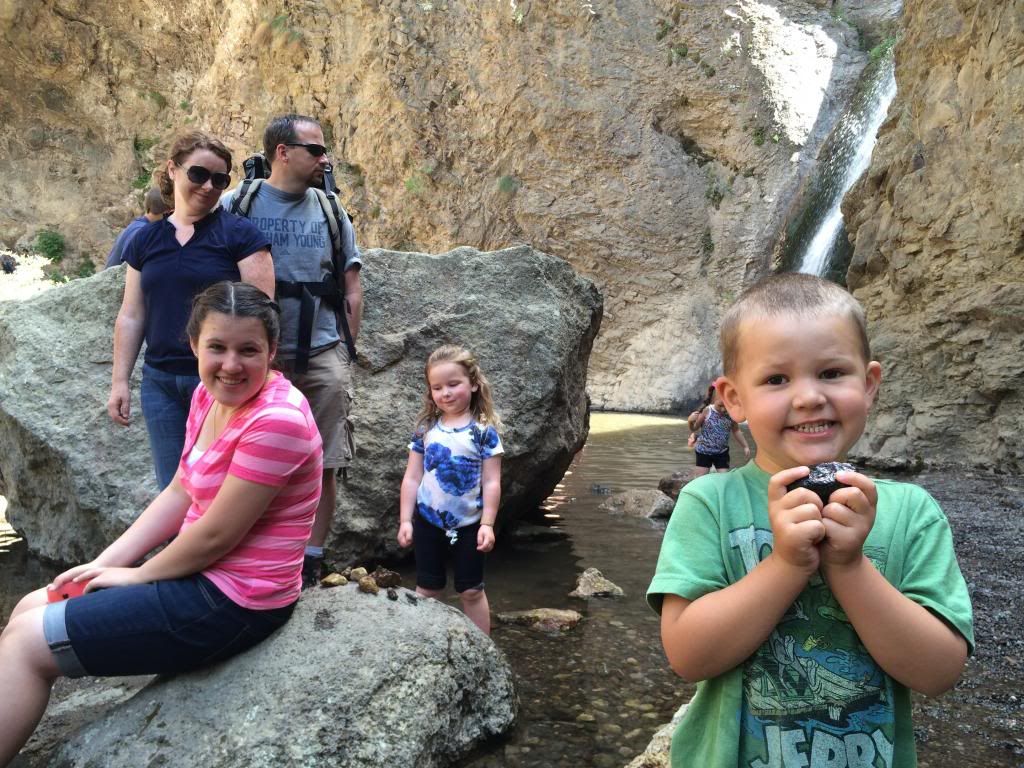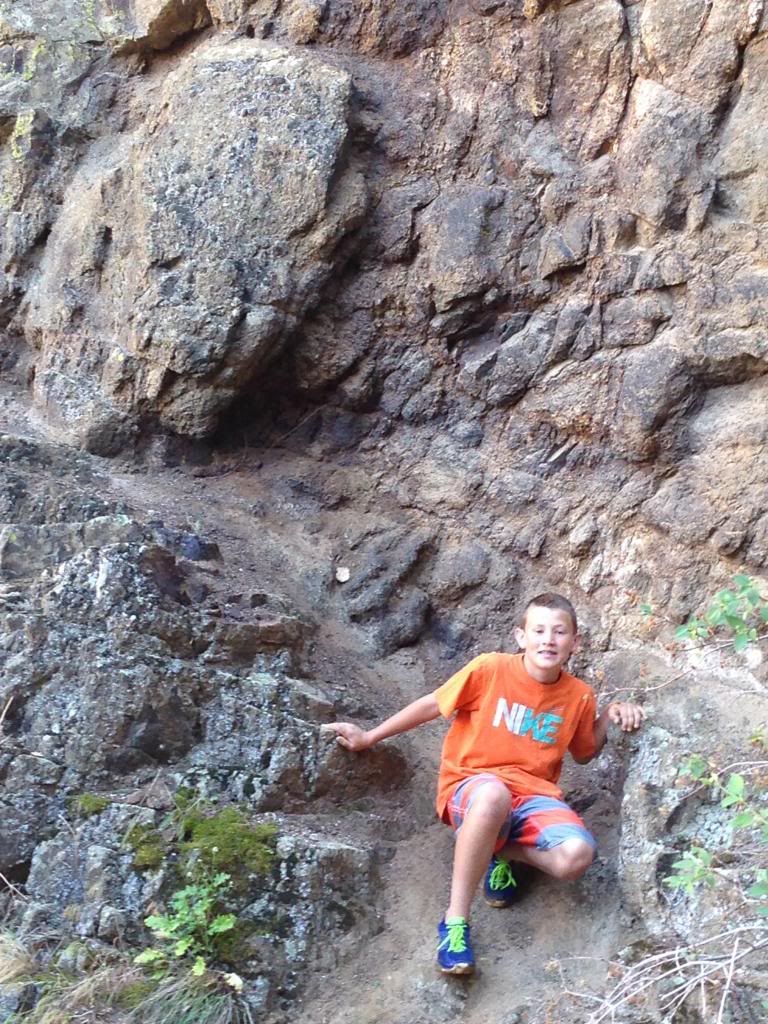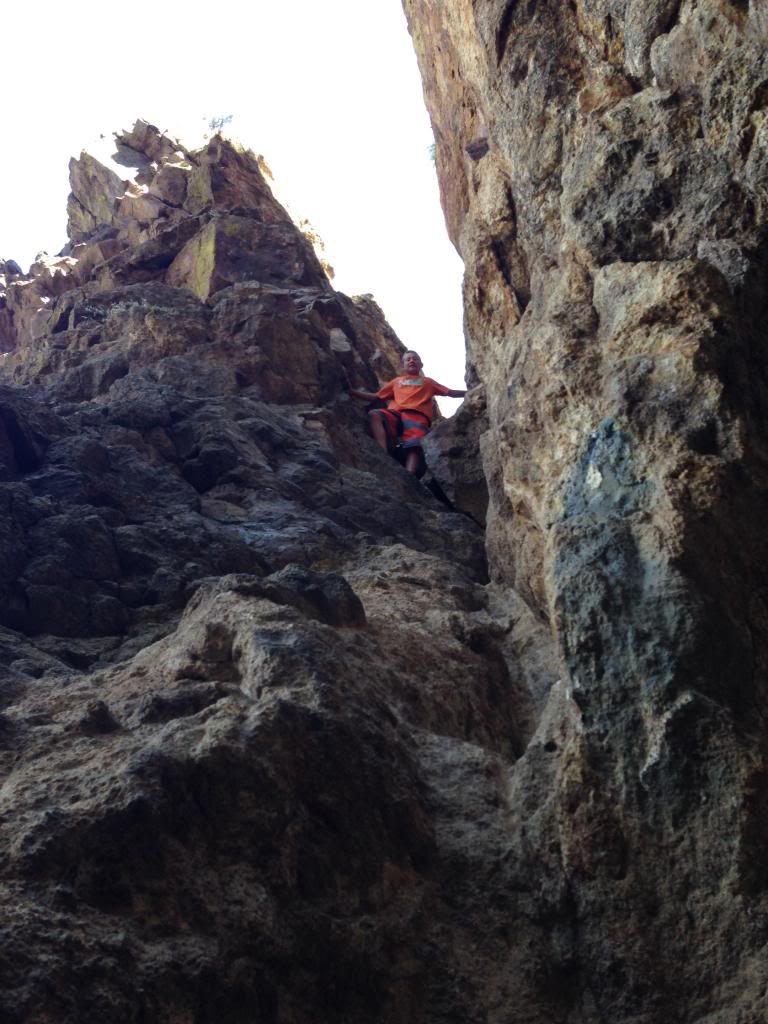 After the hike we enjoyed a BBQ at the Allen's house complete with chicken kabobs, watermelon and hamburgers with krispy kreme donuts for buns. What a scrumptious dinner!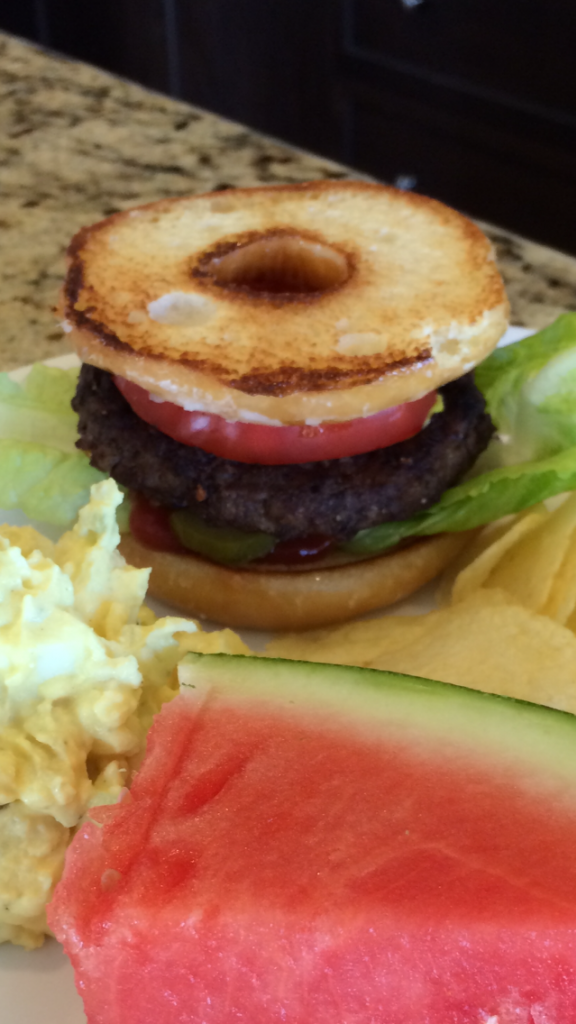 We celebrated my dad's birthday just like we did last year, by making a German chocolate cake and eating it while we watched videos of Grandpa. We sure do miss him!