In June, we finished another great year of school. We were happy with our kids teachers and grateful for a year of learning and growth. Here is Benjamin with Mrs. Broadie on the last day of school. She was a positive and kind teacher for Benjamin.
Mrs. Brooks was Spencer's teacher this year and taught him a lot about giving and thinking of others.
Andrew's class had an awesome party on the last day of school. They swam, played games and ate lots of yummy food the ENTIRE last day. Ms. Wagner was a great teacher for Andrew!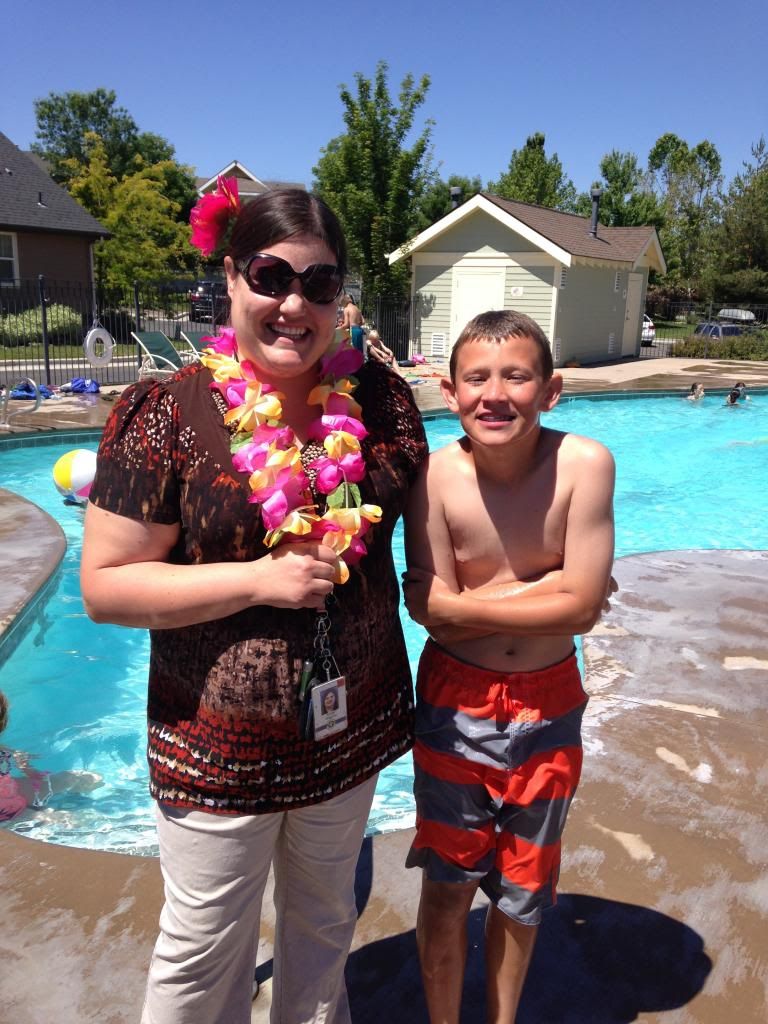 After school, we headed over to the Ball's for their "Summer has begun" party complete with an ice cream sundae bar and playing with friends.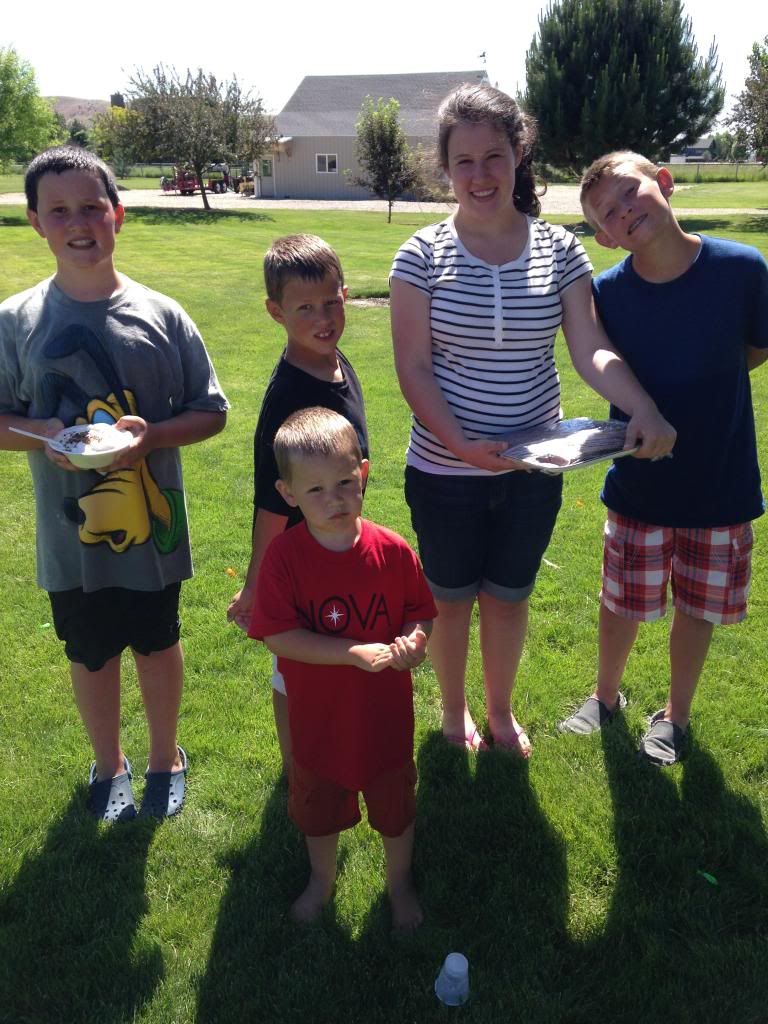 The first weekend of the month we headed off to
Hagerman to camp
.
Levi took swimming lessons with Miss Lindsey for two weeks. He can put his face in the water and swim short distances. We saw huge improvements in his swimming ability this summer!
Nathan went to Seattle for several days for a work convention. He enjoyed being in the big city and learned a ton about his new career. We loved getting daily texts and pictures from him of the adventures he was having.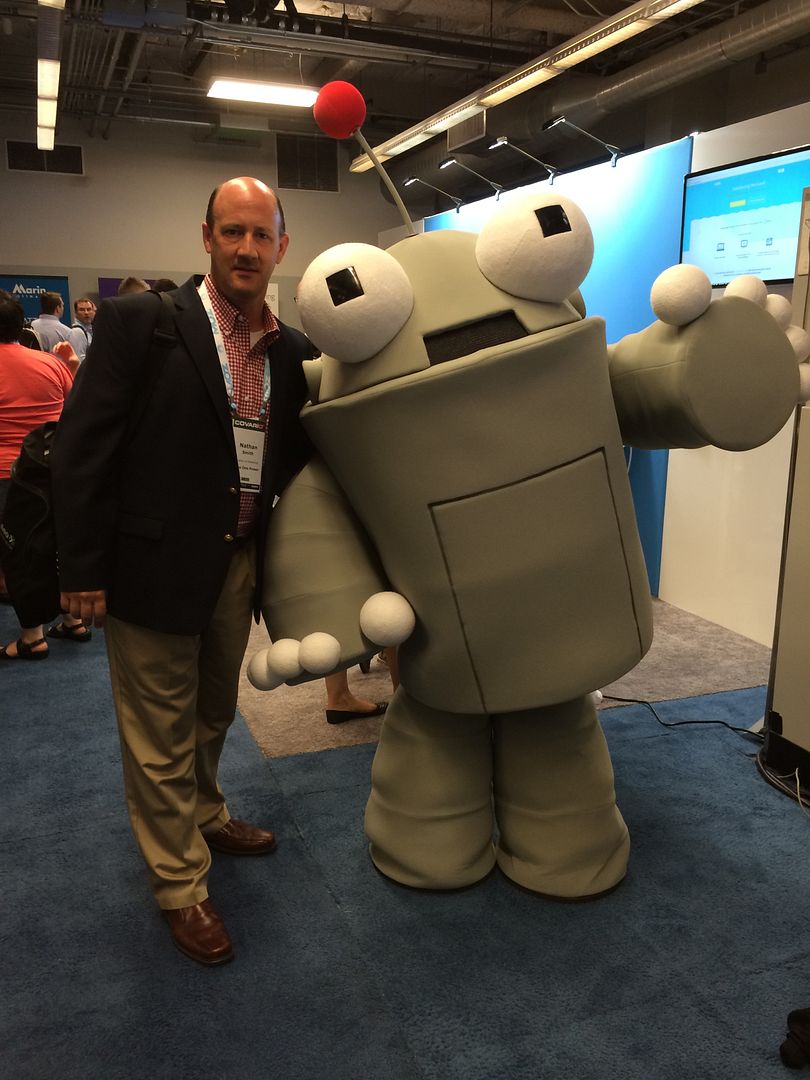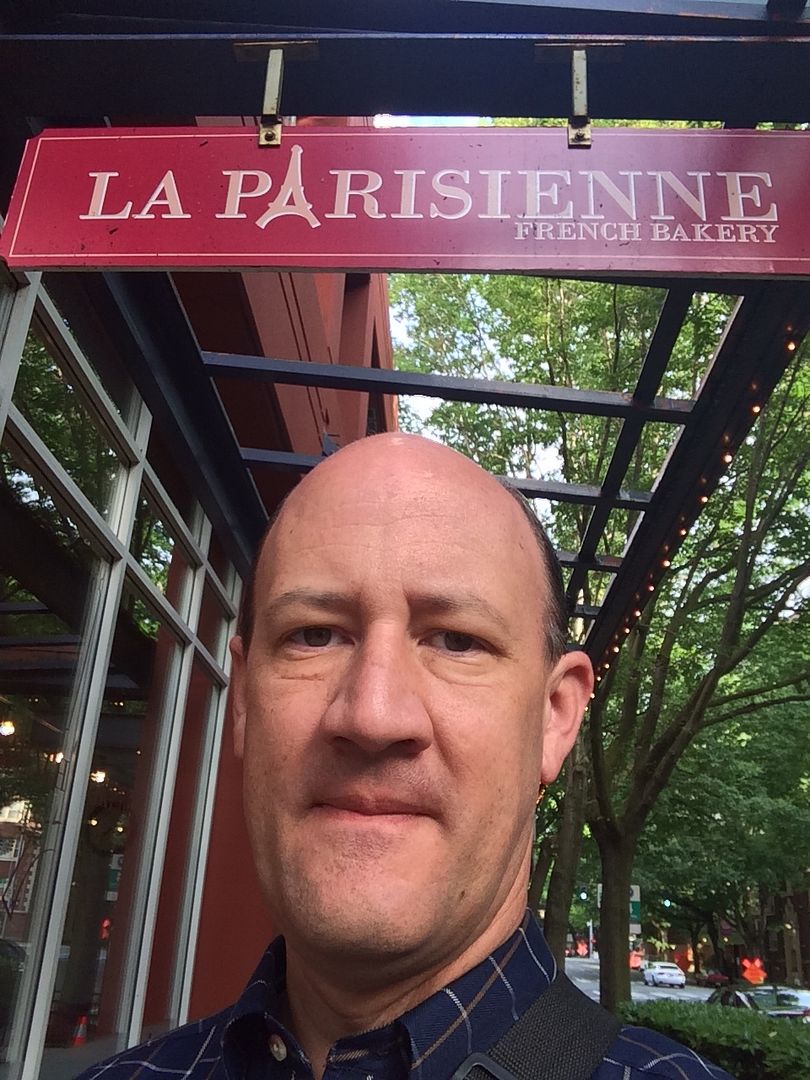 He brought home matching shirts for him and all the kids.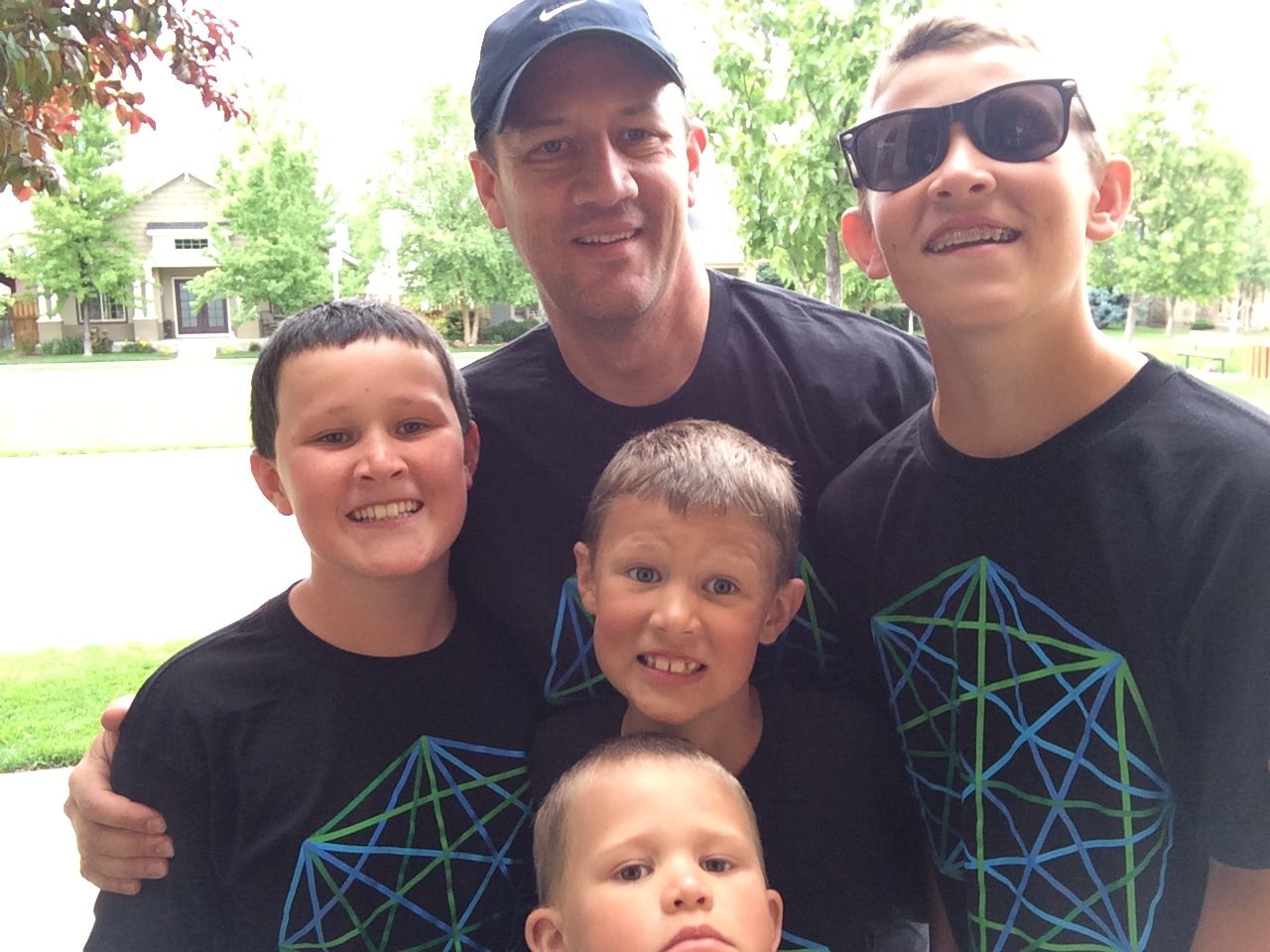 Sarah got to go on Trek with all the youth from our Stake. They went somewhere in Oregon and acted as if they were pioneers crossing the plains with handcarts. She really enjoyed her experience and getting to know more people from our Stake. Nonnie made her bonnet, skirt and apron. Thank you Nonnie!!
And this is how she looked when she got home. Completely and totally worn out!
Spencer and Benjamin participated in a swim meet. They did really well and loved the competition.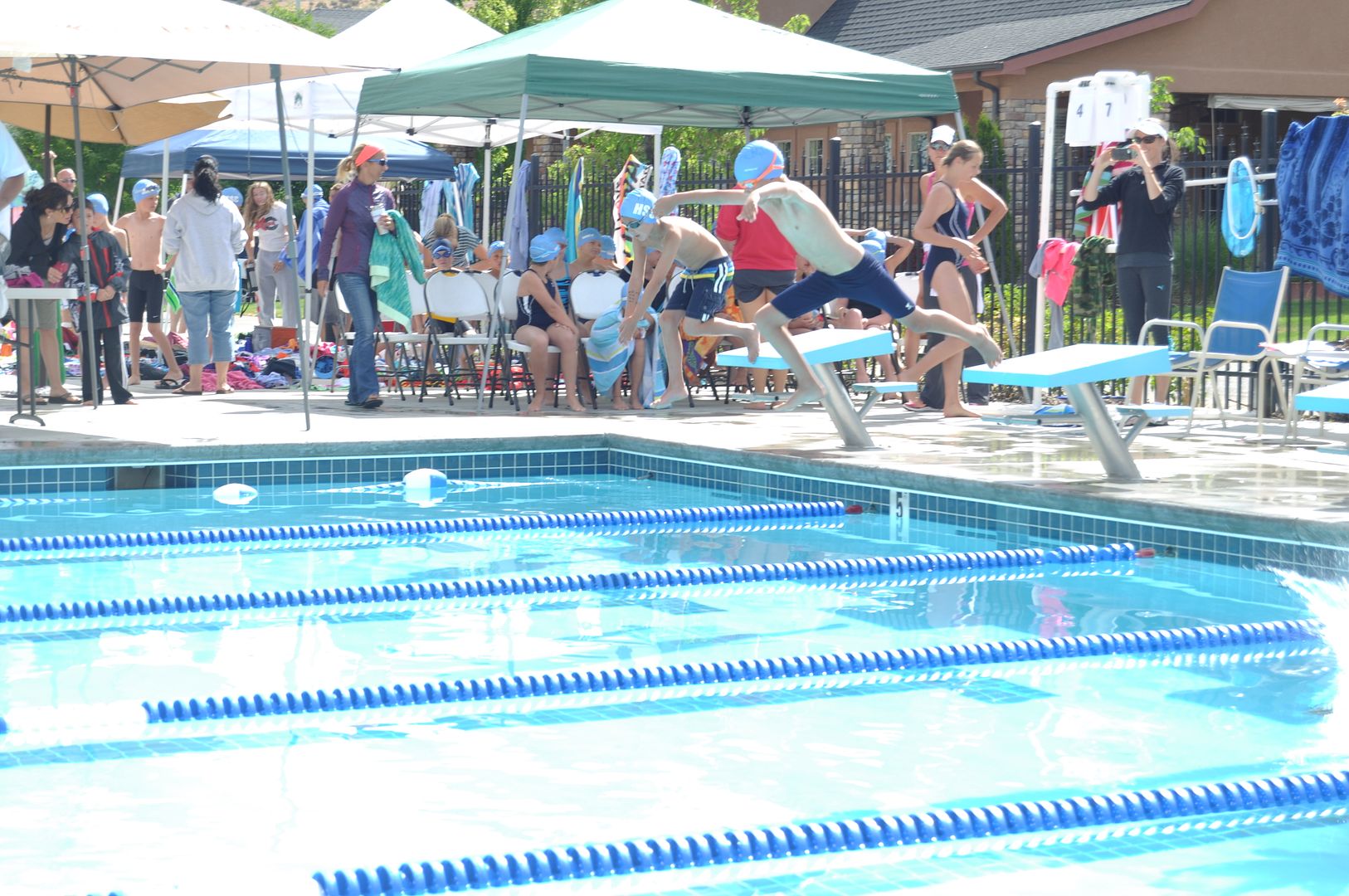 One evening we celebrated the kids getting great grades by going to Goody's.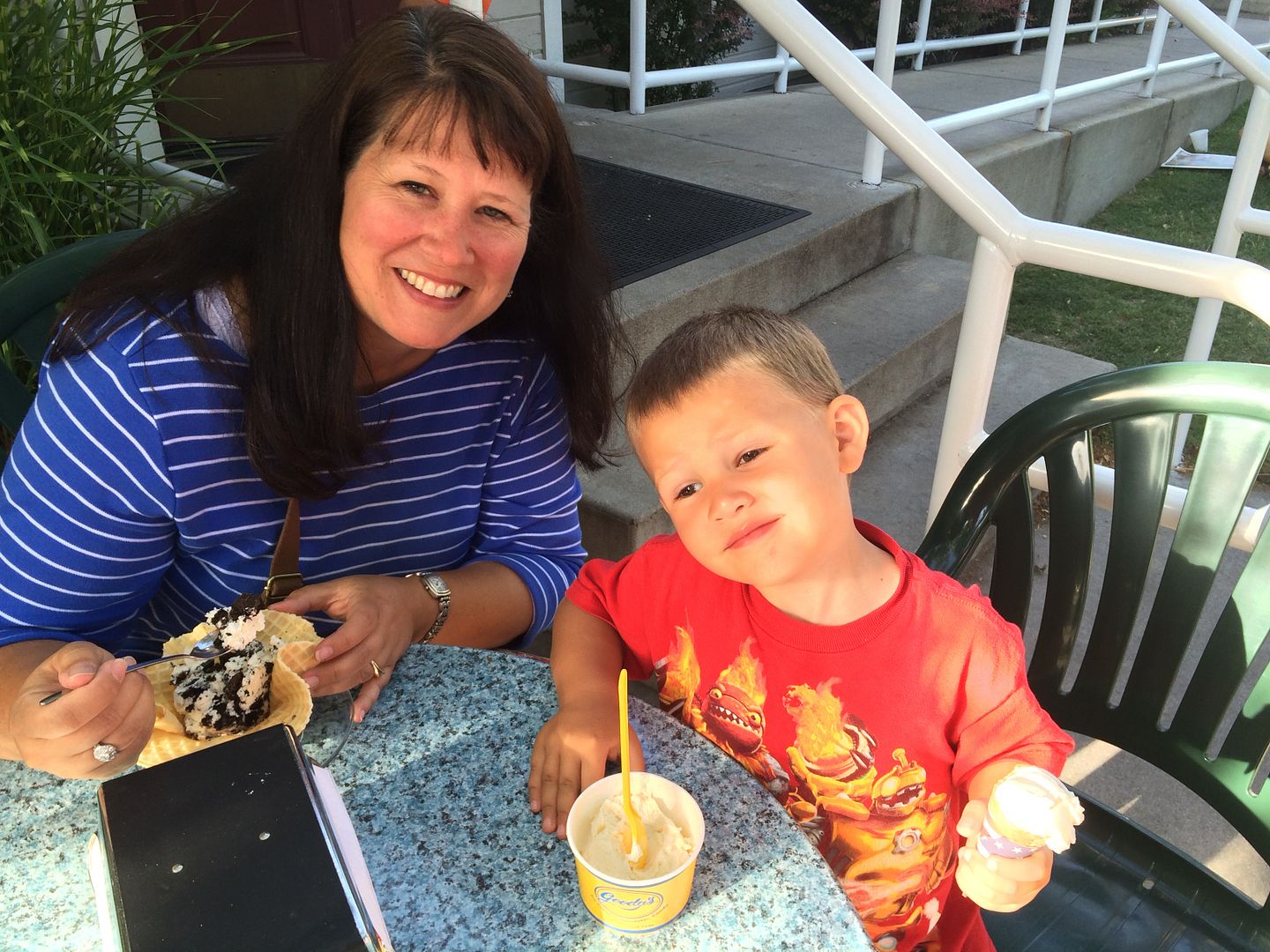 Levi was running one evening, tripped and fell face first into a bench. He was pretty swollen and it knocked one of his teeth loose. His mouth hurt really bad the next day but he wouldn't let me put ice on it to help with the swelling, so I let him eat as many snow cones as he wanted. I think he ate 8 of them that day and didn't understand why he couldn't eat that many the every day. Dream big, buddy!!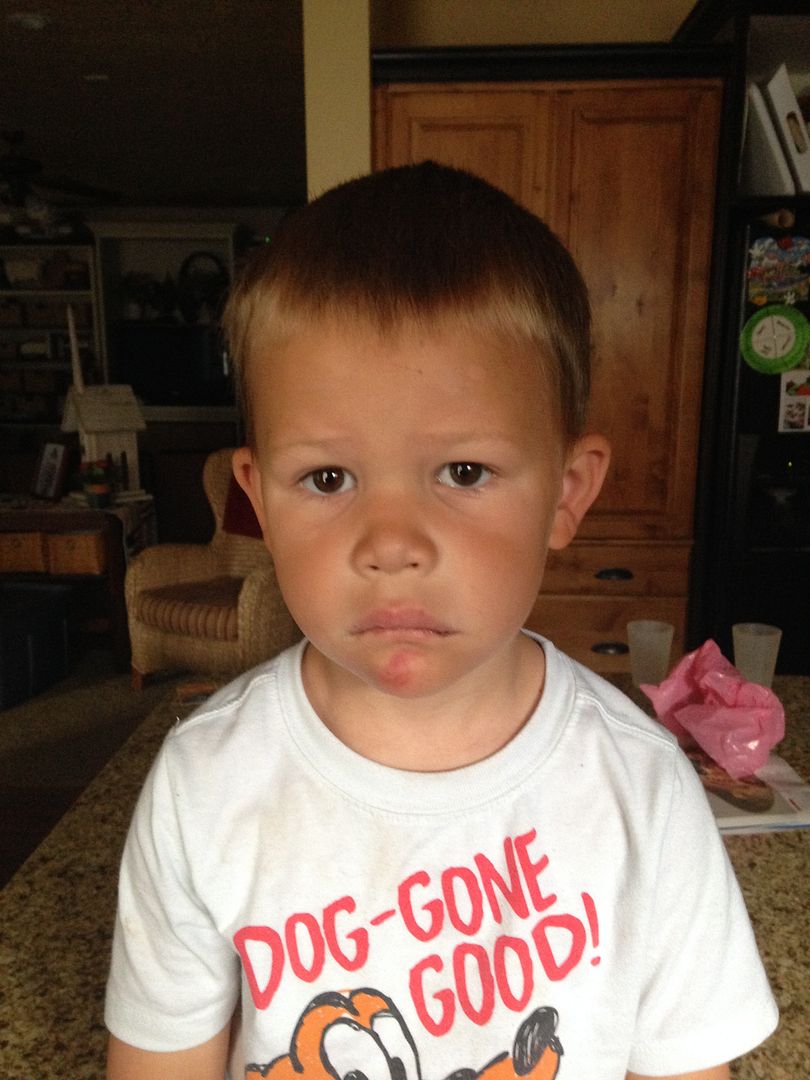 Here he is trying to smile with his swollen face - it cracks me up!!
The last weekend of the month we drove to Pioneer Campground near Fairfield, Idaho for the Smith family reunion. Oh, how we love the times we get to spend with Nathan's extended family! There is plenty of good visiting, fun activities and too much good food! This year the reunion was put on by Uncle Dave and Aunt Dee and their kids. The theme was "Duck Dynasty" and we even had a few family members who looked the part. The games and activities were so very fun and we are grateful for all of their hard work to put together a reunion we'll never forget.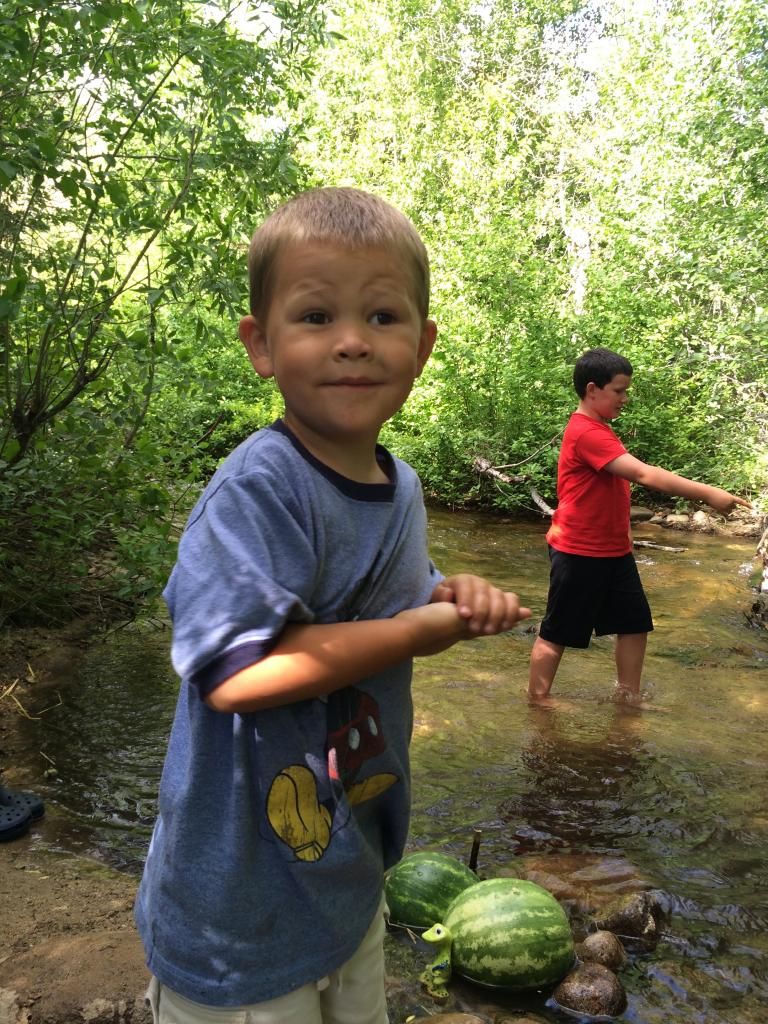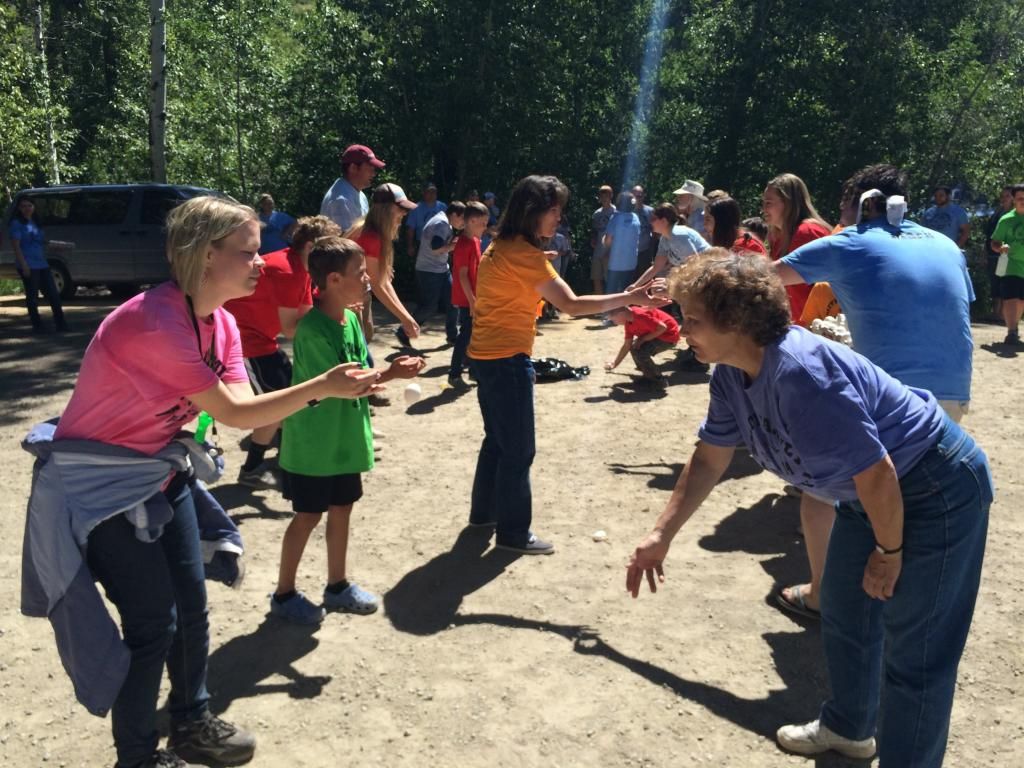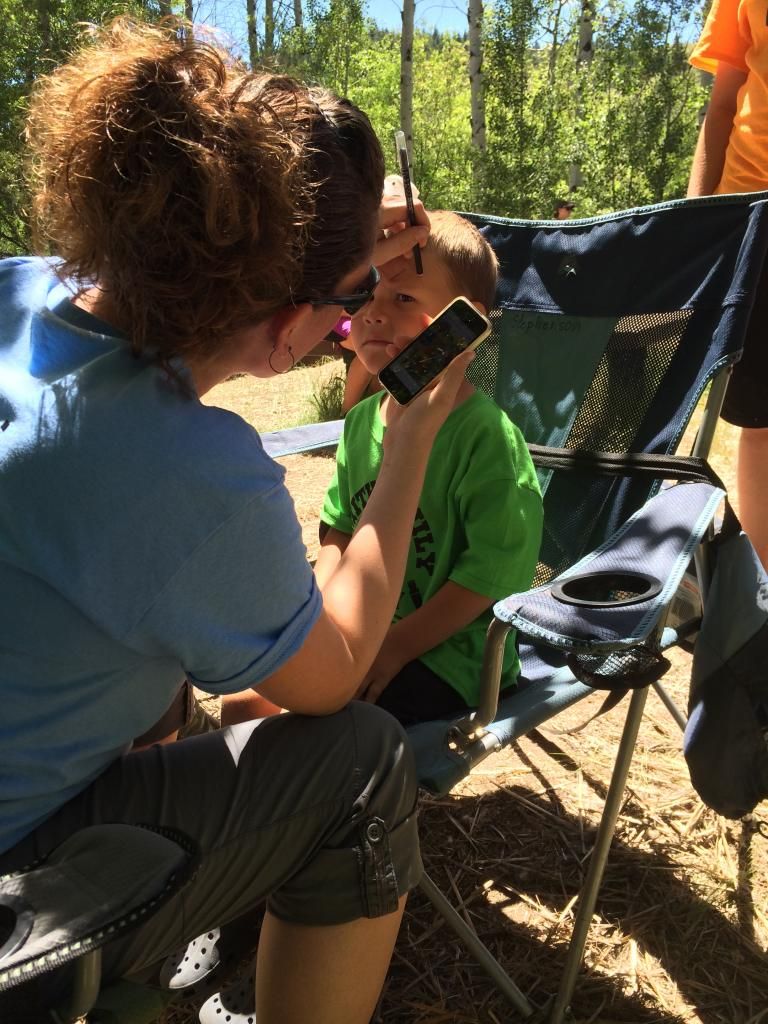 This was taken just minutes from leaving the reunion. We all had such a fun time that it was exhausting! Those two items in Levi's lap were purchased at the reunion auction. Levi was thrilled with his "treasures". After leaving the reunion, we headed south to spend a week in Utah with Jayna, Ryan and their cute kiddos.