We went to the mall early so the kids could have their picture taken with Santa. Obviously, Levi was not happy about sitting on Santa's lap. (I tried to take a picture of a picture so that's why the picture is blurry.)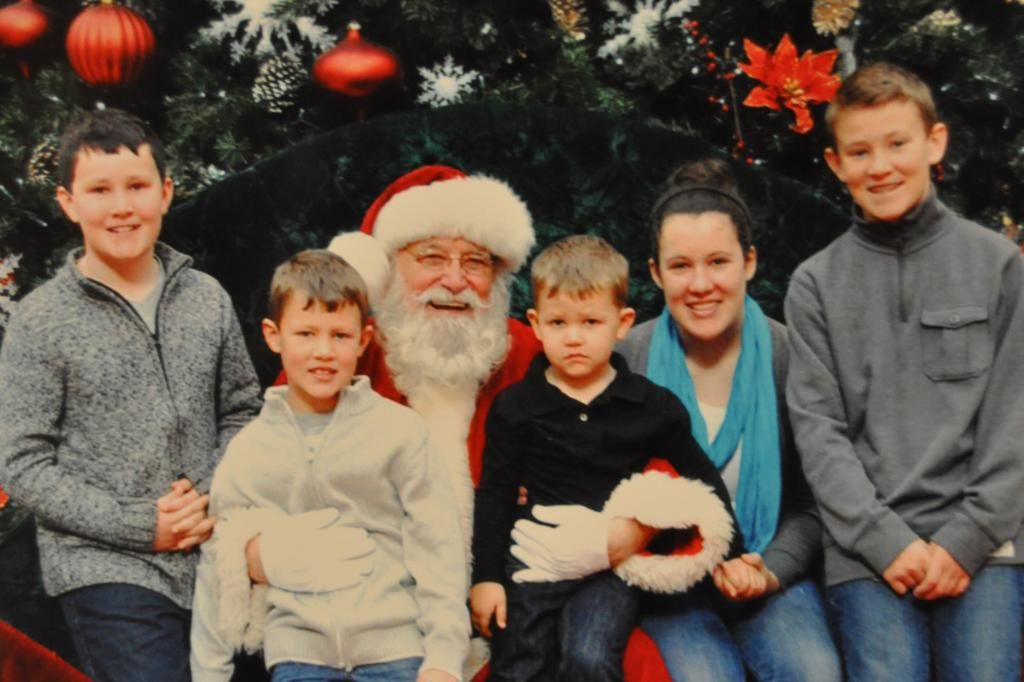 Then, we met Grandma and Grandpa at the Village Mall Theater to see the movie, Frozen. We all absolutely loved it. We then went to Ling and Louie's for an early dinner.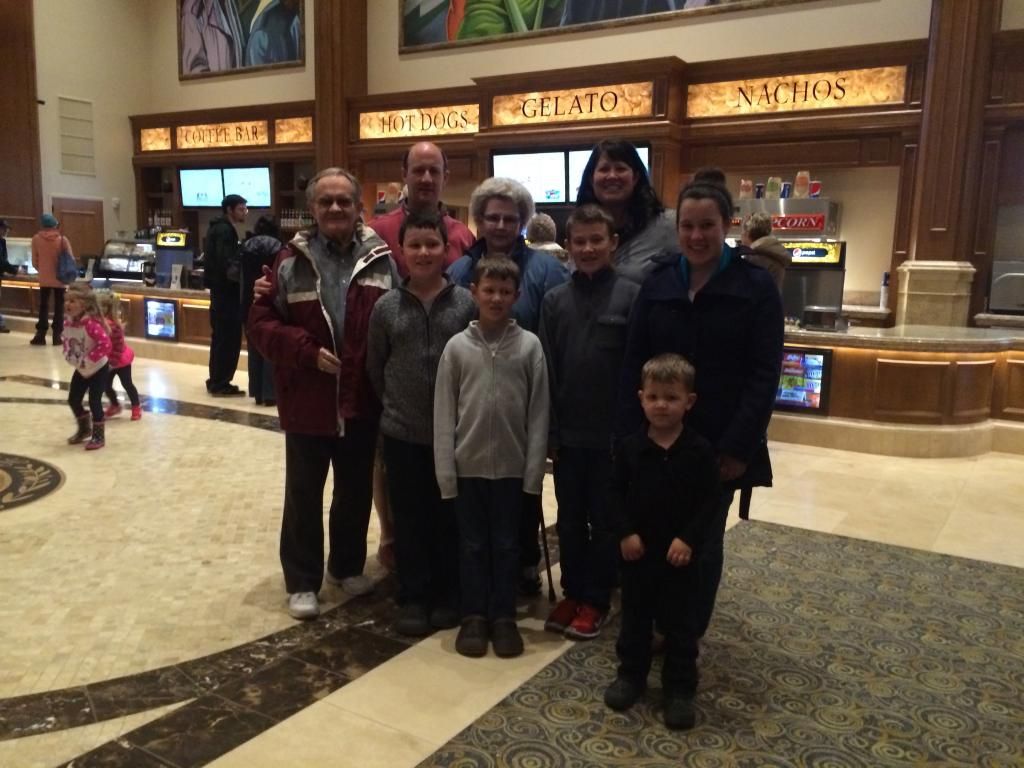 As a tradition,everyone gets to open one present on Christmas Eve. Surprise, surprise the kids all got new pajamas. They put the cookies and milk out for Santa and then our dad read the Nativity story as everyone was a bit tired and was just happy to sit and listen to the story. (That's baby Jesus in the manger right in front of Nathan.)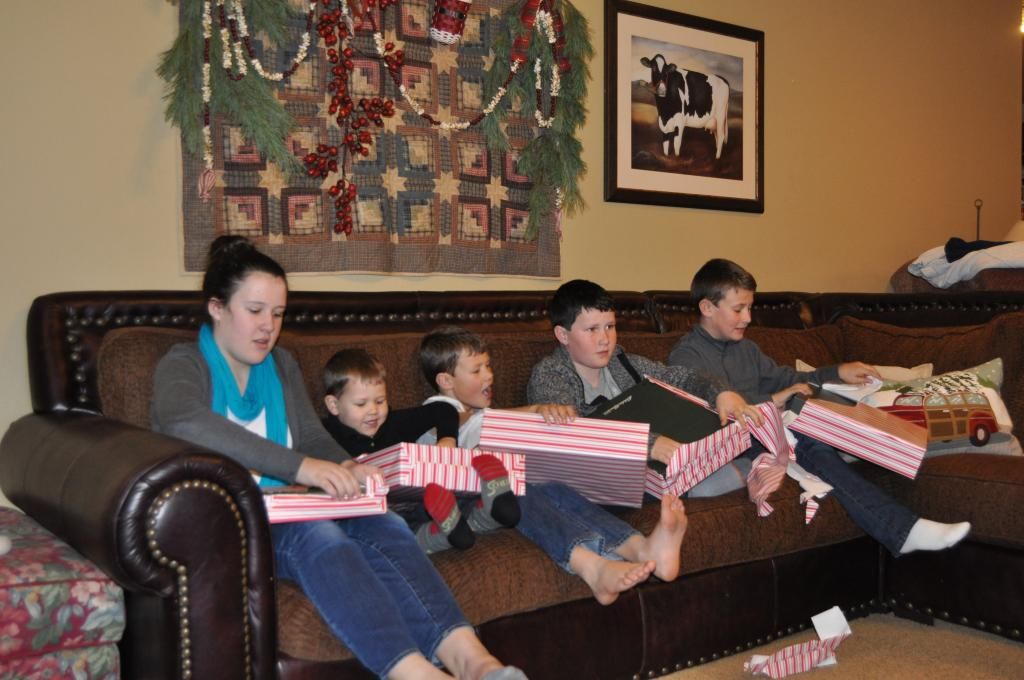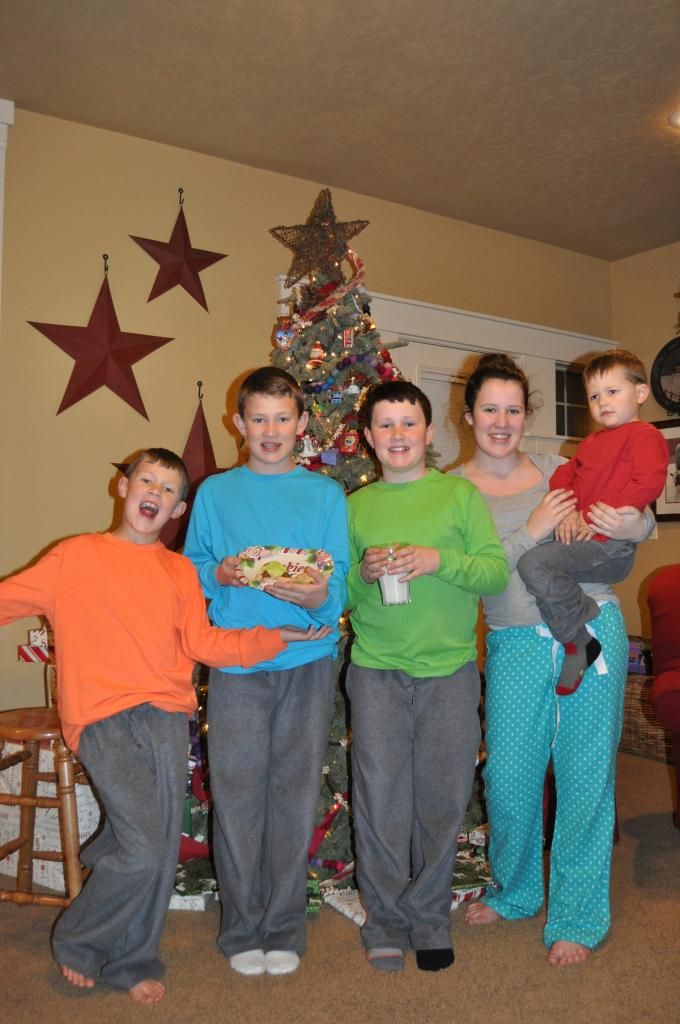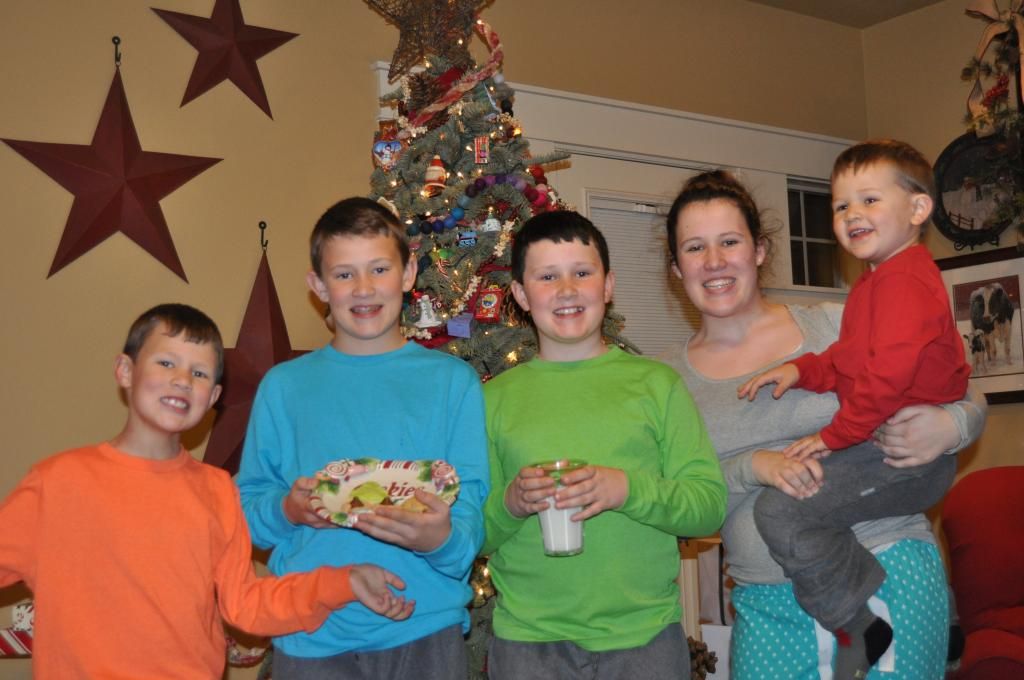 On Christmas morning, the kids have to wait at the top of the stairs while Nathan goes downstairs to make sure that Santa has come. He takes a picture of everyone's stocking and gifts from Santa before everyone comes down. Everyone was very pleased with what Santa had brought them. We looked at everything that Santa had brought us and then we ate breakfast. After we cleaned up breakfast, the kids opened presents from each other. Then, we watched the movie Percy Jackson 2 which Sarah had gotten in her stocking. After the movie we had a little snack and then we opened some more presents. Grandma and Grandpa came over in the early afternoon for dinner and to see what fun things we had gotten. We watched another movie, played with our new things and played a few of our new games. It felt like Christmas lasted the whole day. It was wonderful!!