Benjamin had a birthday. I can't believe he is seven already! He opened presents early in the morning and asked for pancakes that spell his name.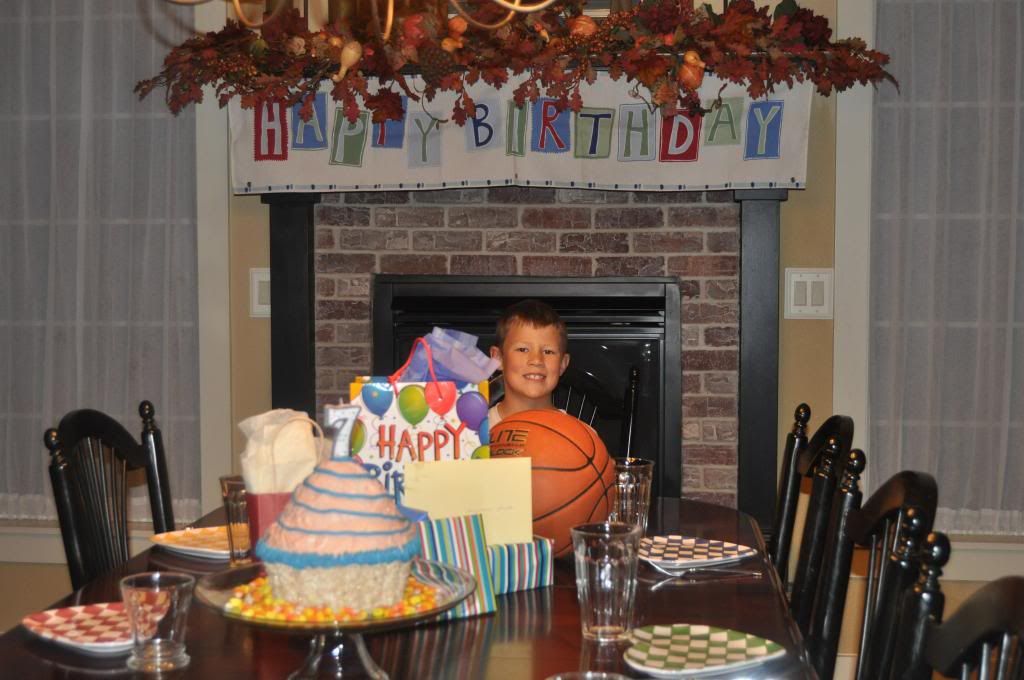 He got a new Wii game from Andrew, Itunes card from Sarah, cool sand from Spencer, a Swap Force game from Levi, money from Nonnie, money from Grandma and Grandpa and a basketball hoop from mom and dad.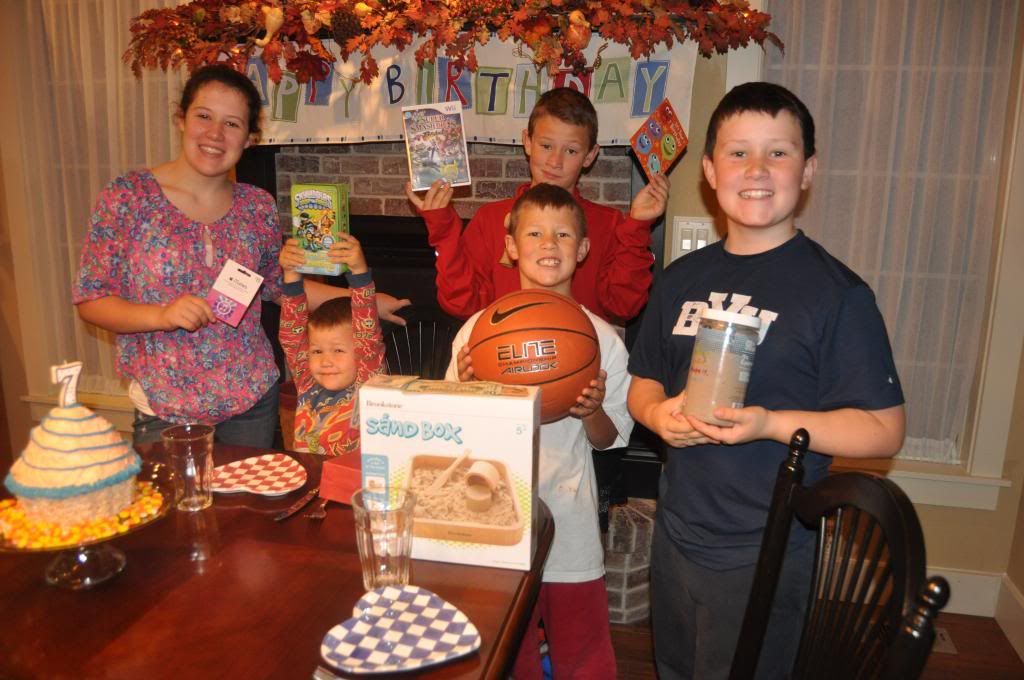 He was able to celebrate his birthday with his classmates. His class sang Happy Birthday Cha Cha Cha to him and then enjoyed eating Krispy Kreme donuts.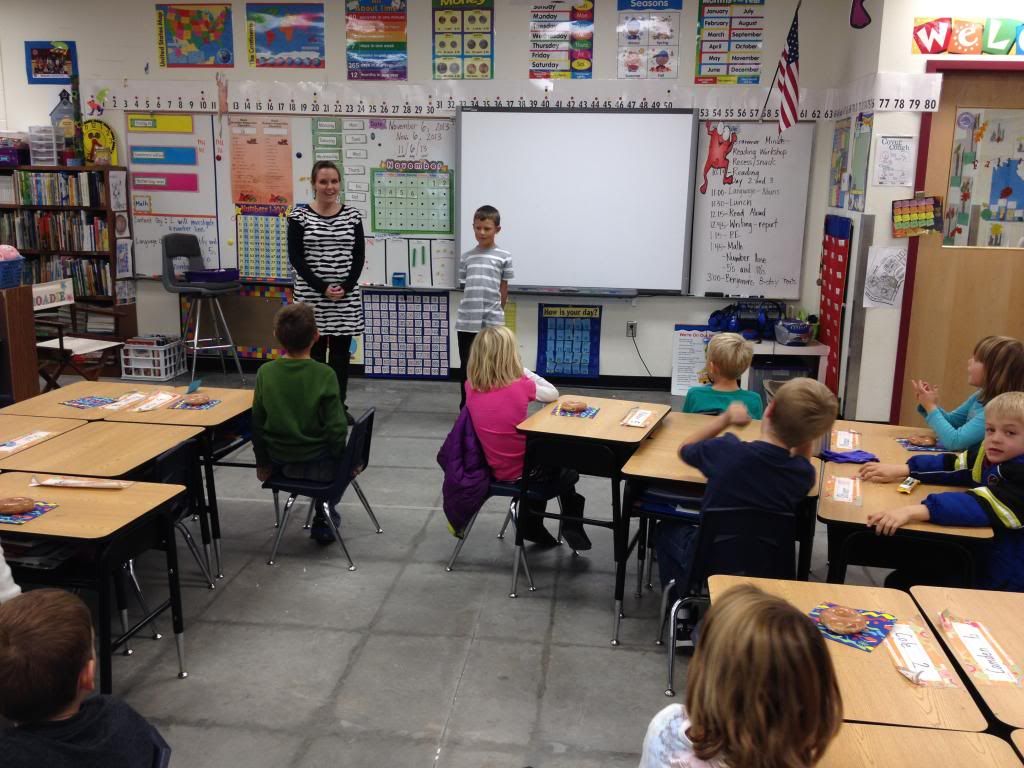 Taking the first bite...
Yum!!
Later that night, we had soup and bread for dinner (his request) and then had a rice krispy BSU cake (also, his request).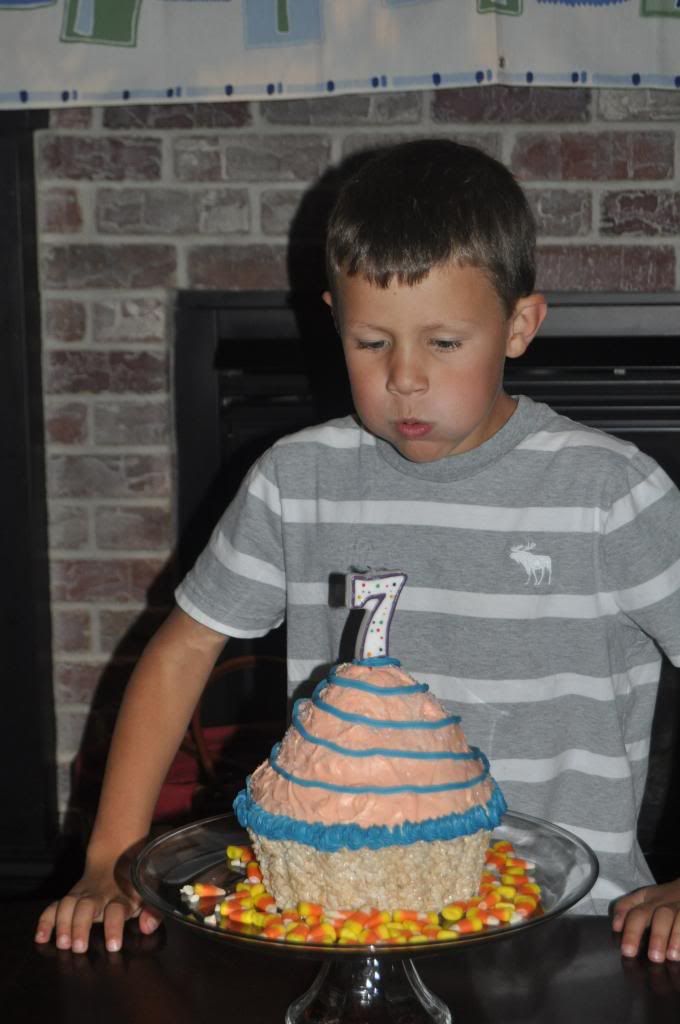 Seven things about Benjamin...
Benjamin is always happy.
He talks the most of anyone in our family.
We think he might be a doctor when he grows up because he loves to look at blood and at anyone's wounds.
He loves the Piano Guys!
He's amazingly talented at electronics.
He is always the first kid awake in the morning and he's always happy about it.
He gives GREAT hugs!!
We love you so much, Benjamin!!