Spencer hit double digits this year and it was his golden birthday - turning 10 on the 10th. Spencer choose to have pancakes, bacon, eggs and orange julius for breakfast and then he opened presents from his family. He got money from both grandparents, iTunes card, Monopoly, boogie board, water bottle and water bottle holder for his bike, a pillow and a new comforter and cover. We went to church and a lot of Monopoly was played.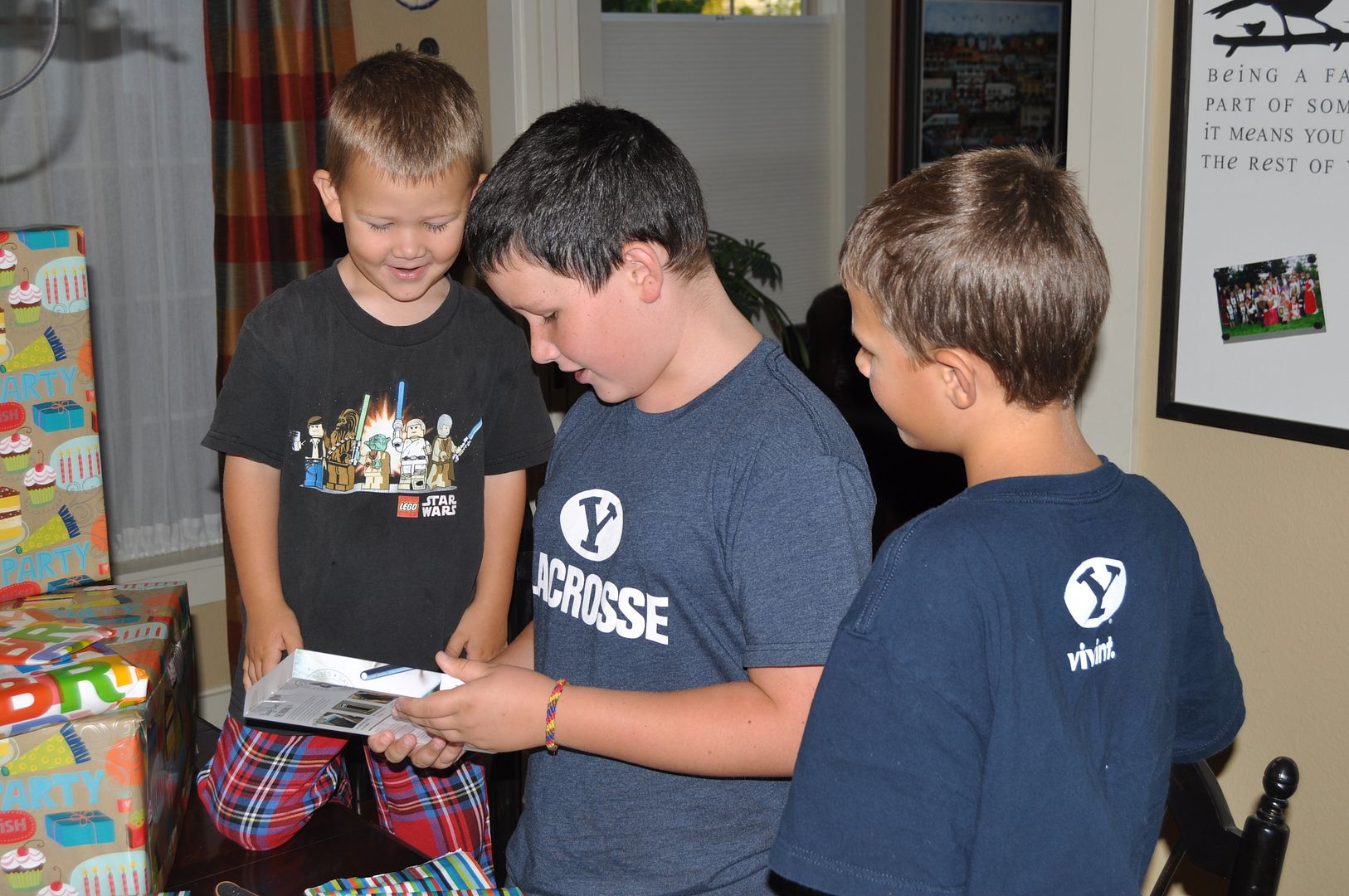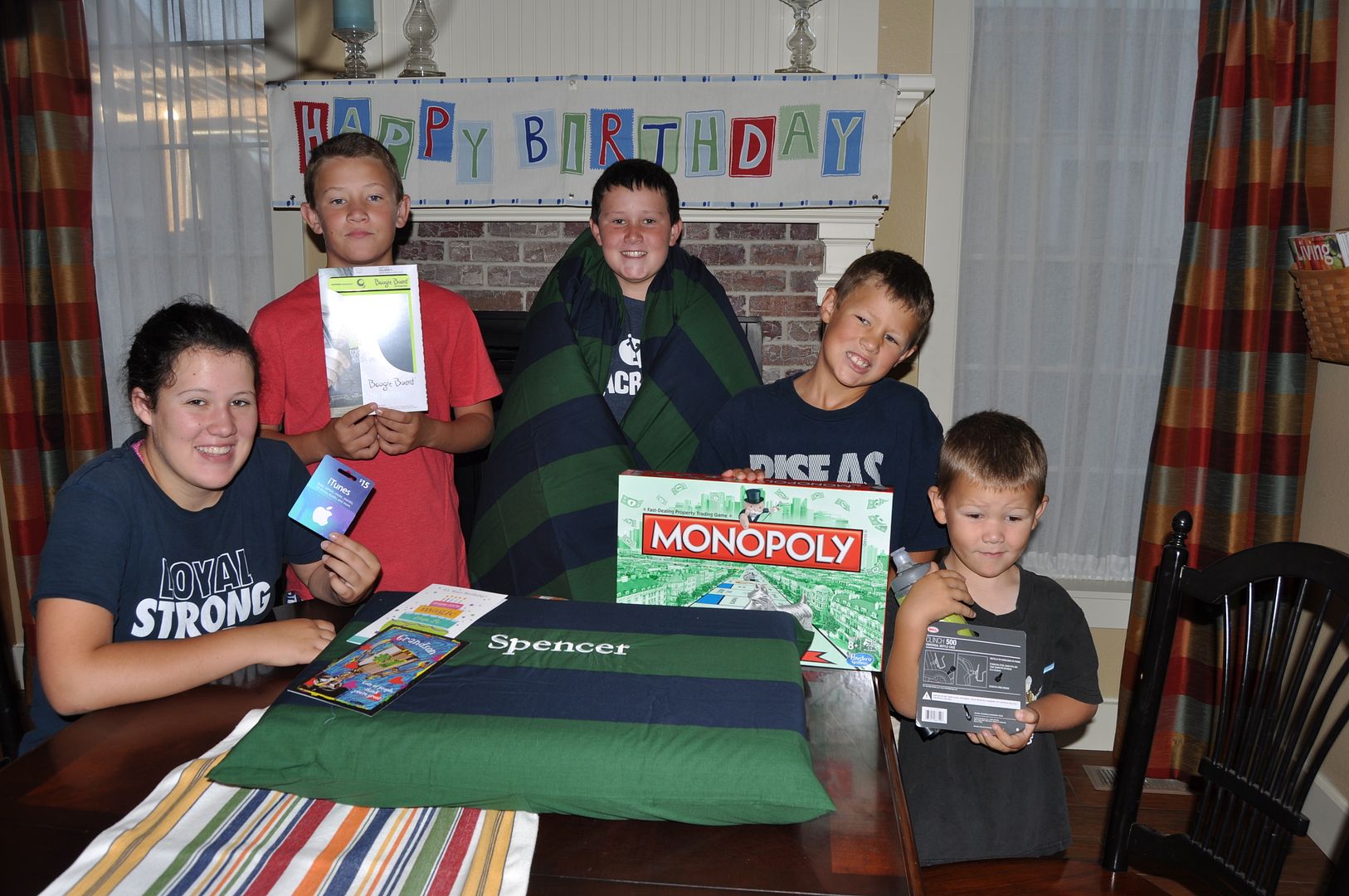 For dinner he choose chicken caesar salad and then we had some friends over for cake and to sing Happy Birthday to Spencer.
10 things about Spencer.
He makes friends quickly wherever he goes.
He loves to help in the kitchen with any meal.
He enjoys riding his bike.
He likes to play Mindcraft.
His favorite color is green as it has been since he was very little.
He's getting to be a really good piano player.
He is a great swimmer and is always the last one in the pool!
He has a kind and helpful personality!
He likes his shoes to be about two sizes too big because he doesn't like them tight and so he can wiggle his toes.
He begged for years to have his own room and after having his own for two weeks asked if he could move back in with Benjamin and Levi.
We love you so much Spencer! Happiest of Birthdays to you!!