The month of July started off by celebrating
Sarah's 14th birthday
.
The three oldest boys, Andrew, Spencer and Benjamin participated in a BYU Lacrosse camp during the week we were in Utah and loved it! They learned a lot of new skills and got familiar with the game of Lacrosse.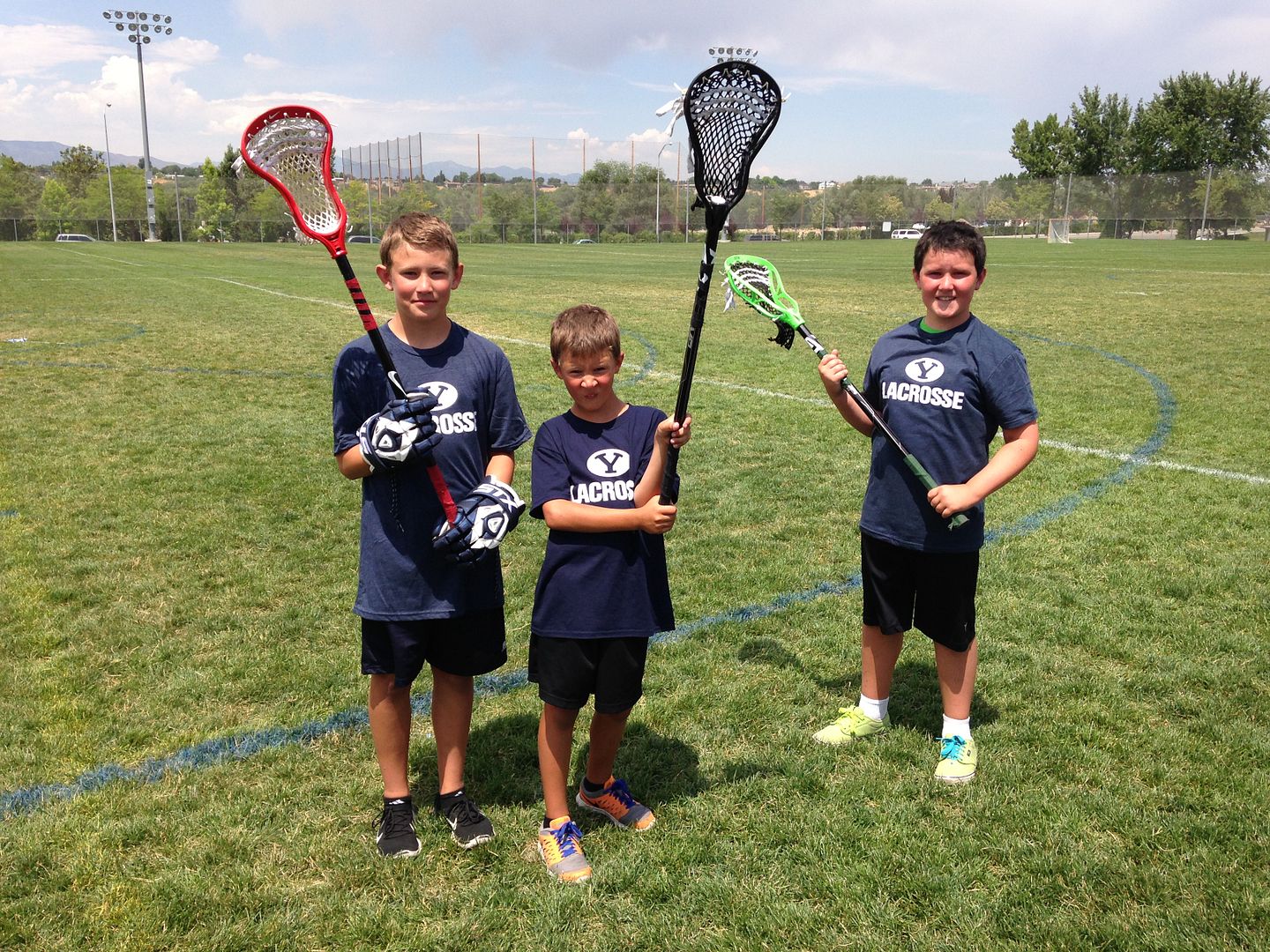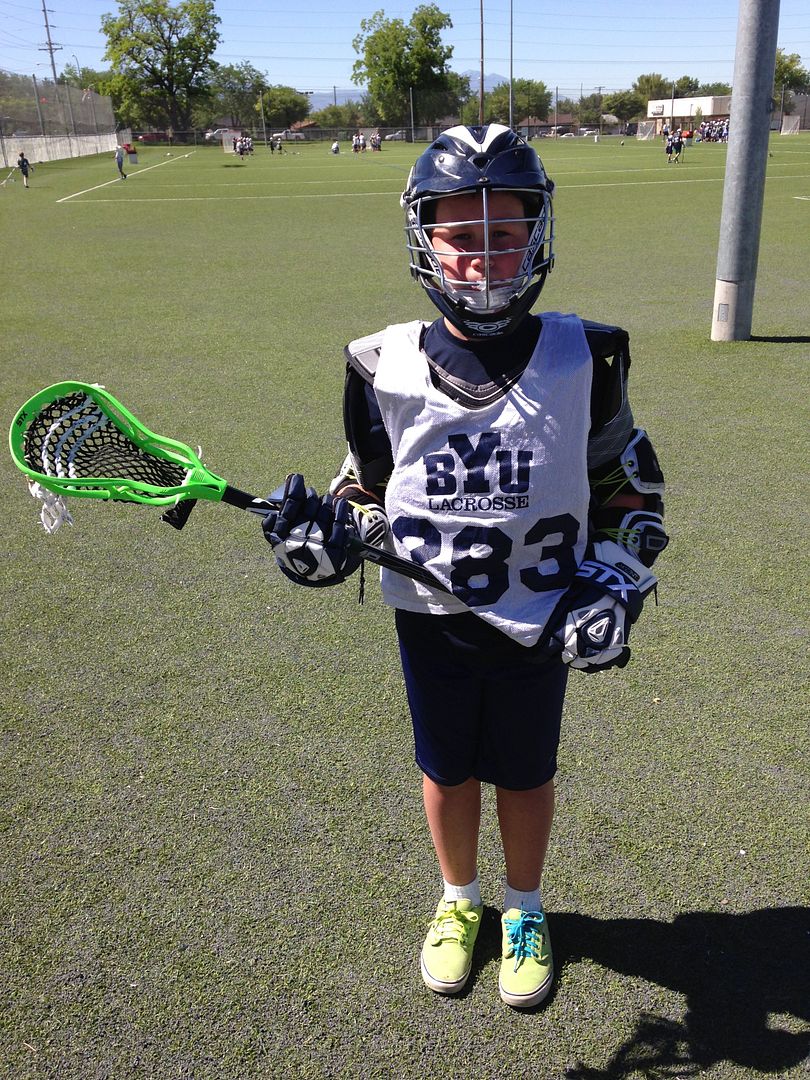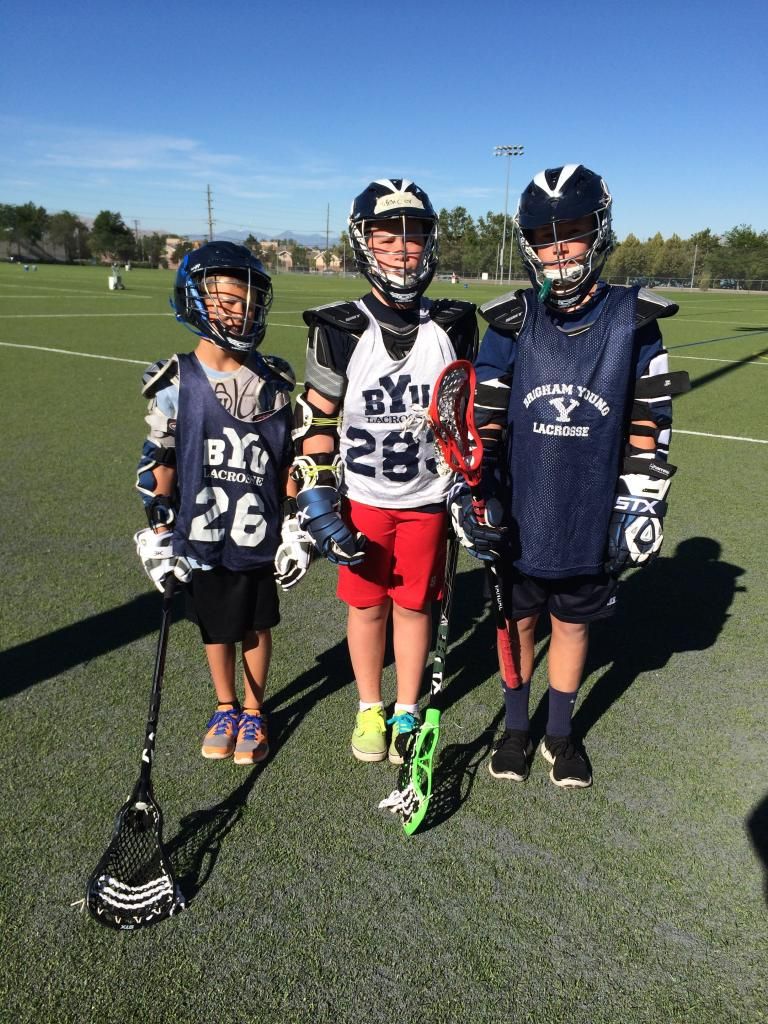 One afternoon when we were in Utah we drove up to Salt Lake and spent the afternoon and evening with our dear friends, the Merchants. Oh, what a wonderful reunion this was for our family! We have missed our back alley neighbors and loved being able to catch up. We first checked out their new beautiful home that they are having a grand time remodeling and then we decided to go to the
Discovery Gateway Children's museum
to let the kids play.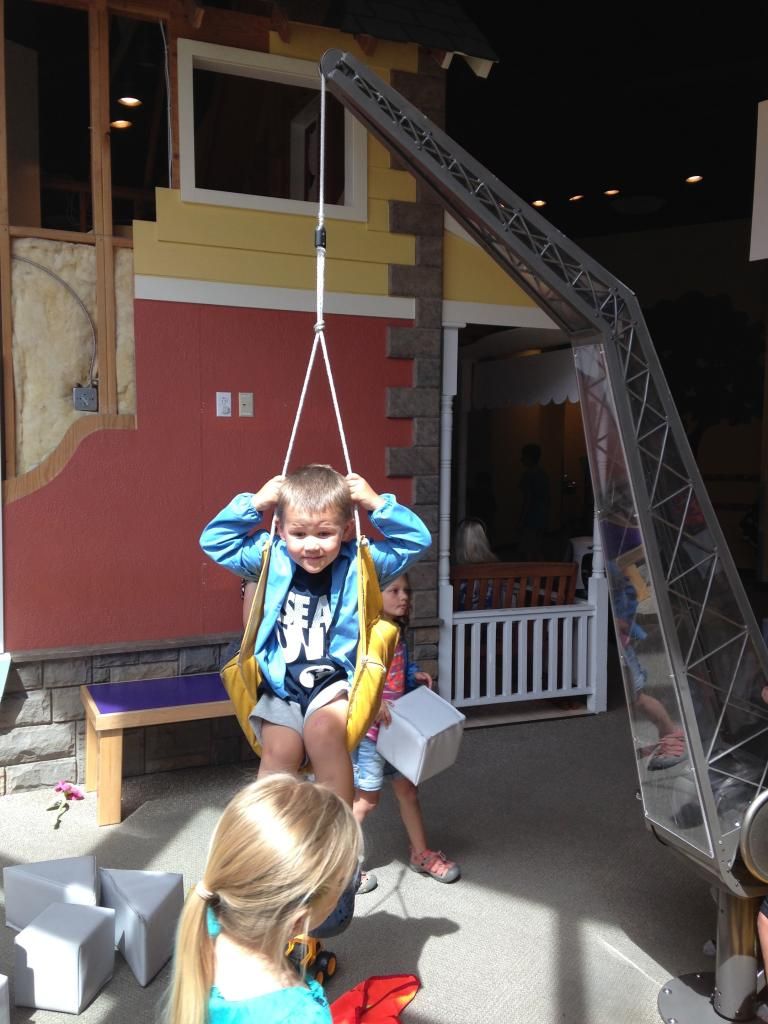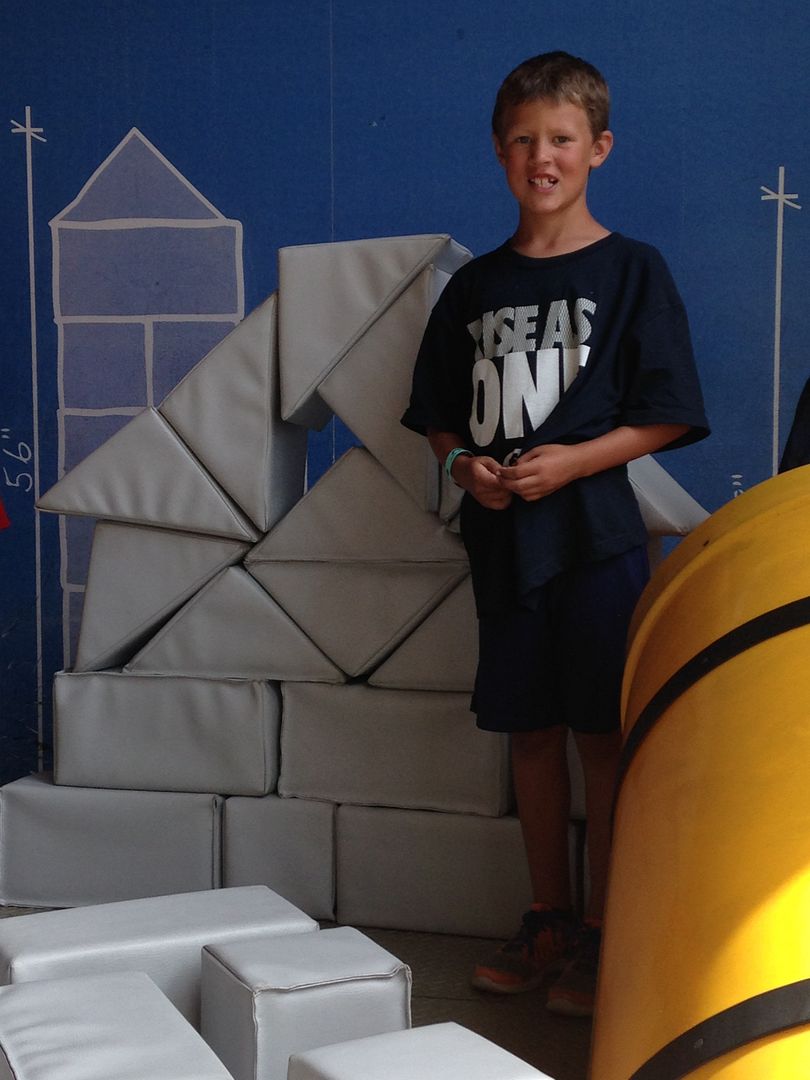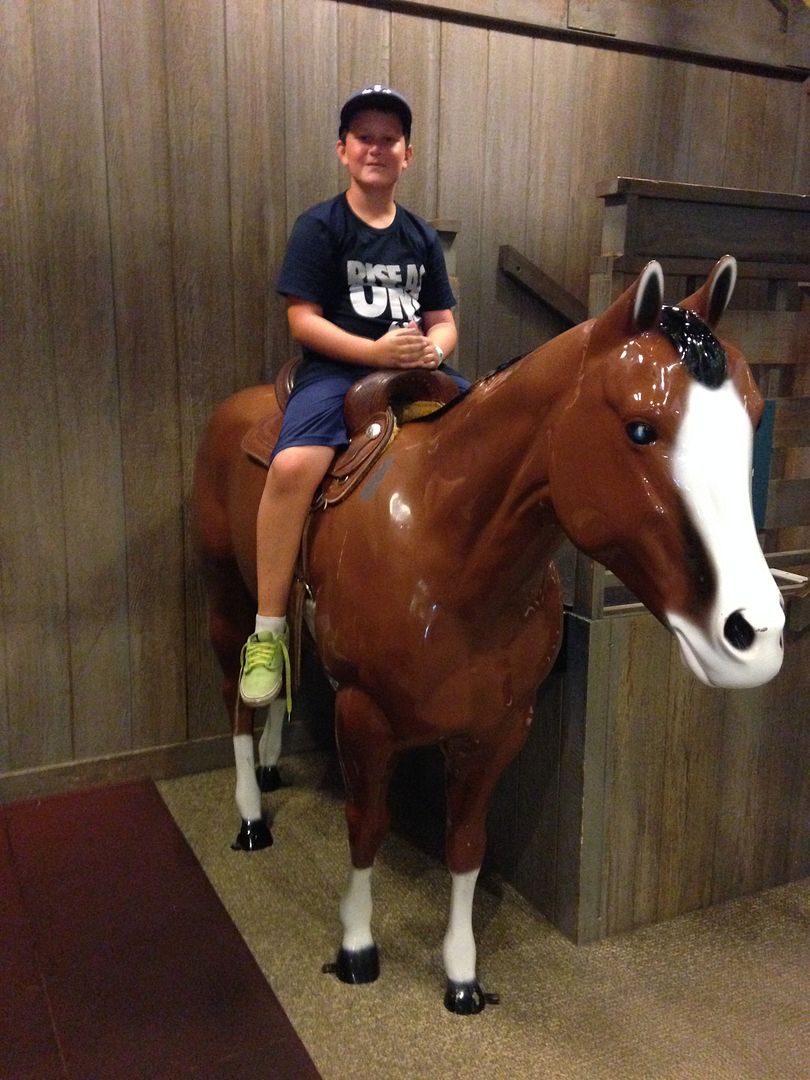 They played and did a lot of visiting.
They made us a delicious dinner and we visited until it was late. We were all sad to say our goodbyes but we promised that we will come again and hopefully soon!
While in Utah we visited the Frosty Frog shave ice shack for a tasty treat!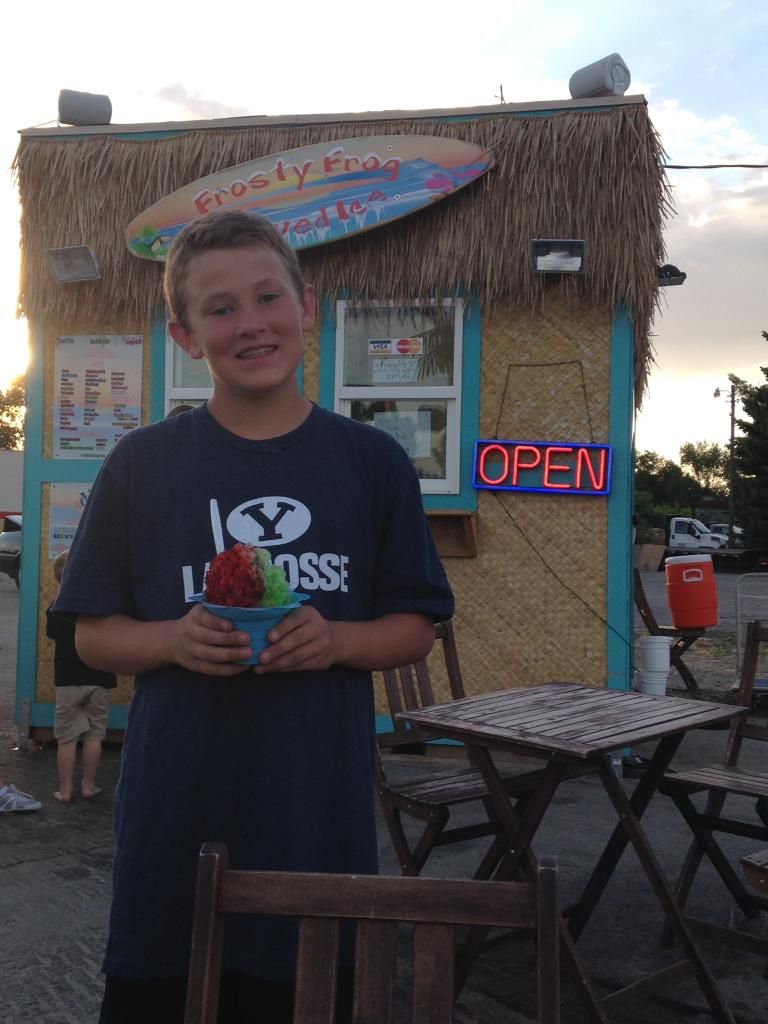 Since it was the week of the 4th, Andrew HAD to do fireworks.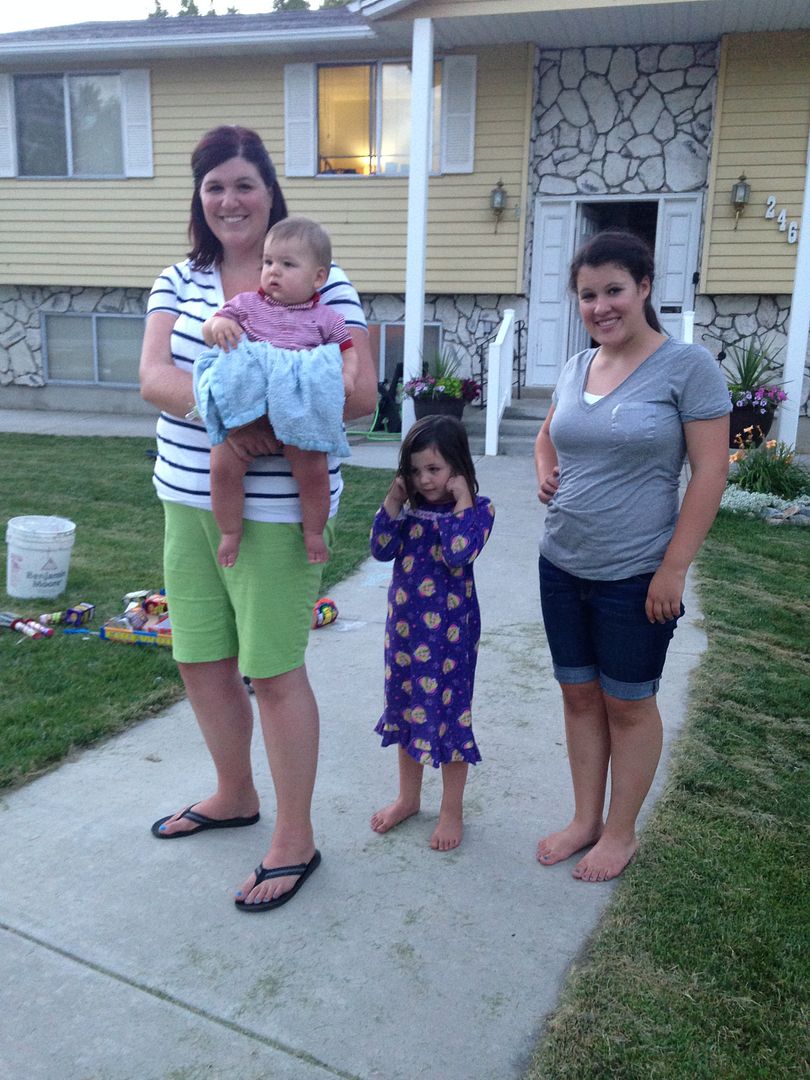 The morning of the 4th we got up early to watch the Freedom parade in downtown Provo. We got to see Noelle Pikus-Pace the silver medalist in the 2014 Olympics.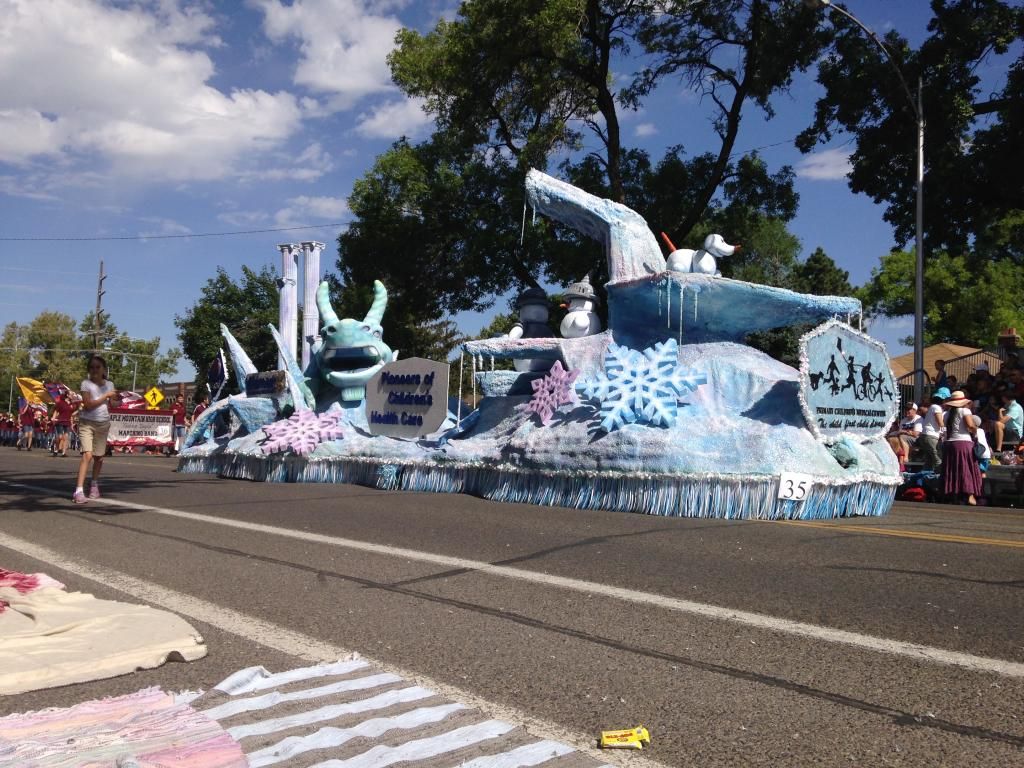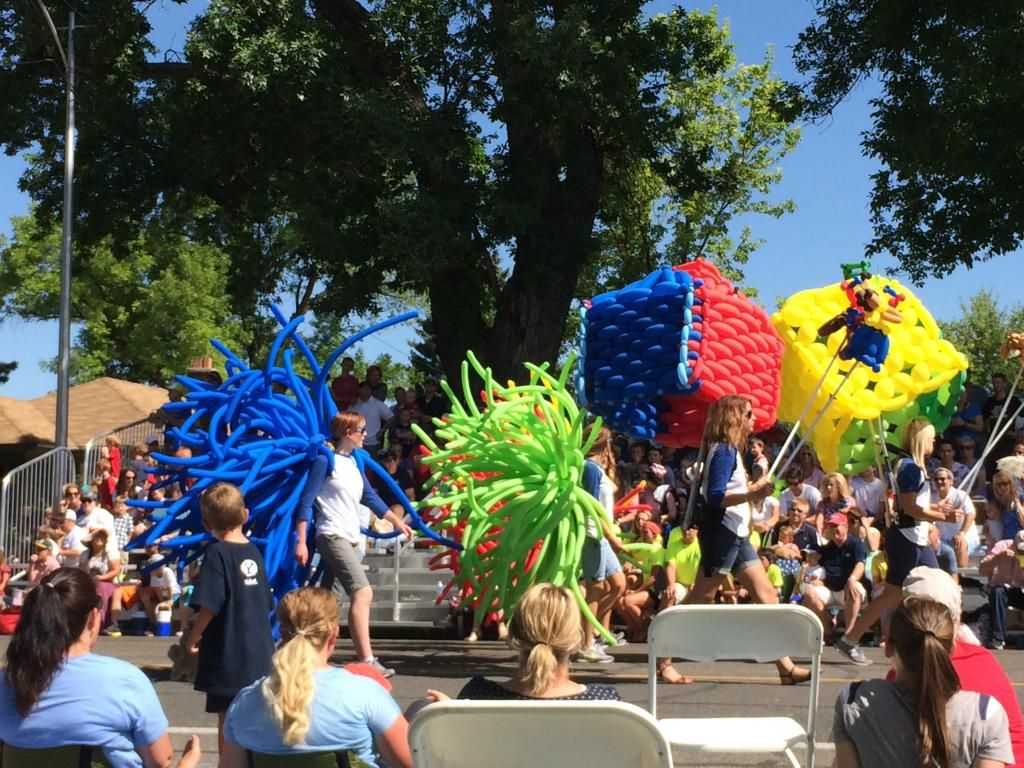 We spent the day visiting with Ryan's family as they came over for a BBQ and Jon, Palmer and Caleb came to visit as well. Then just our family went to the BYU Men's soccer game and afterwards we watched the fireworks from the field. It was a late night!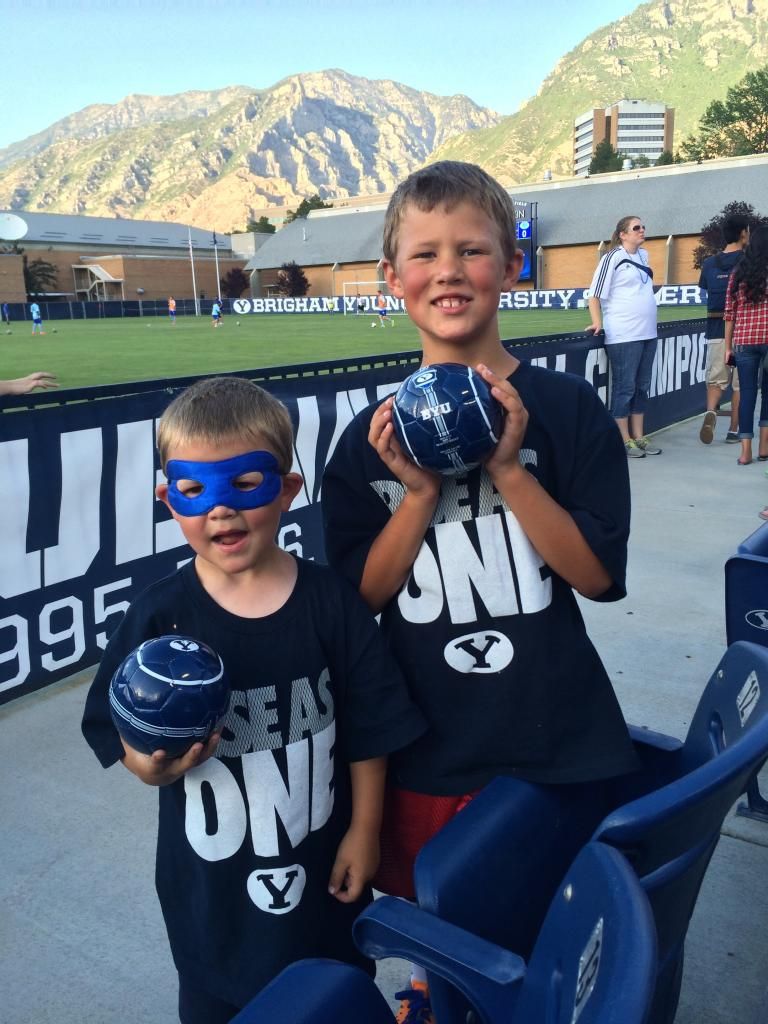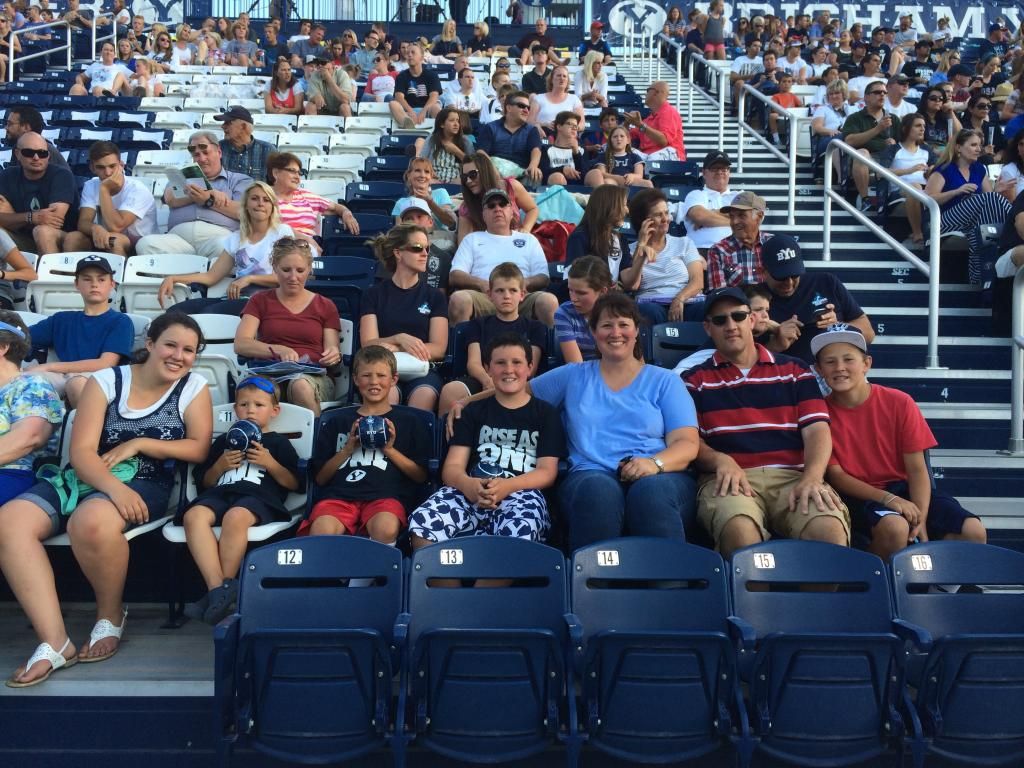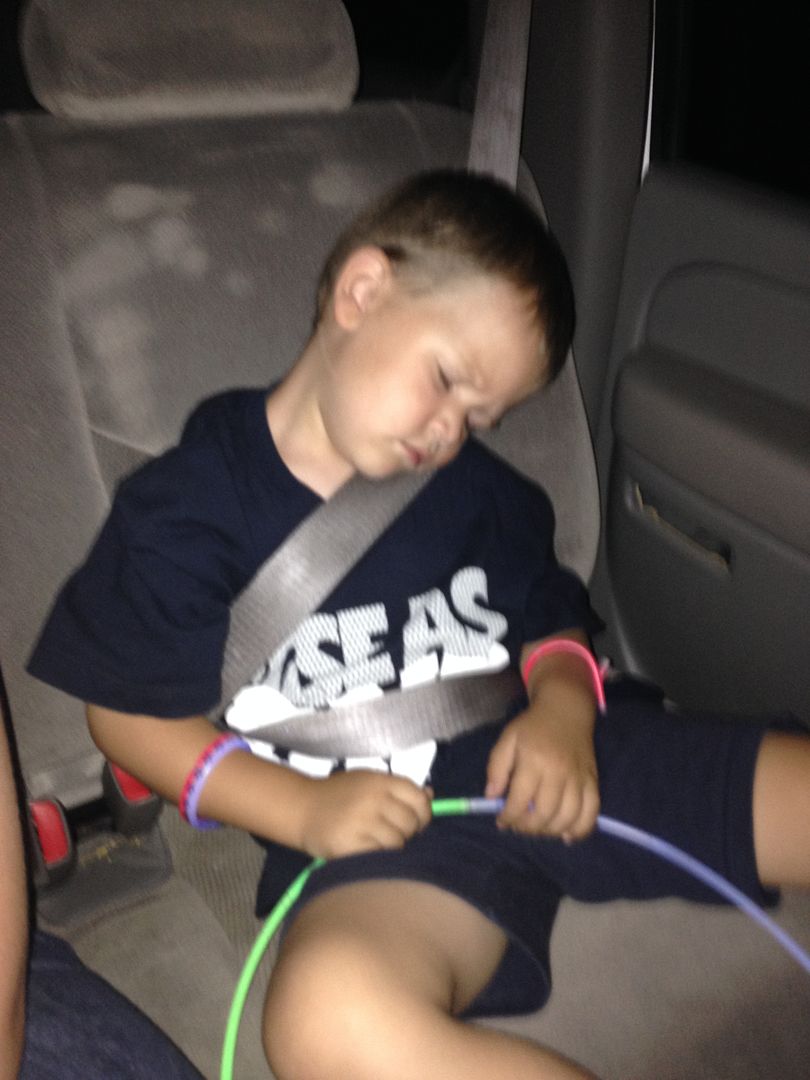 The next morning we left our sweet Utah family (whom we will dearly miss as they are moving to Pennsylvania in August) and on our way home made a LONG stop at Scheel's to do all of our favorite things there - like shop, ride the ferris wheel and shop.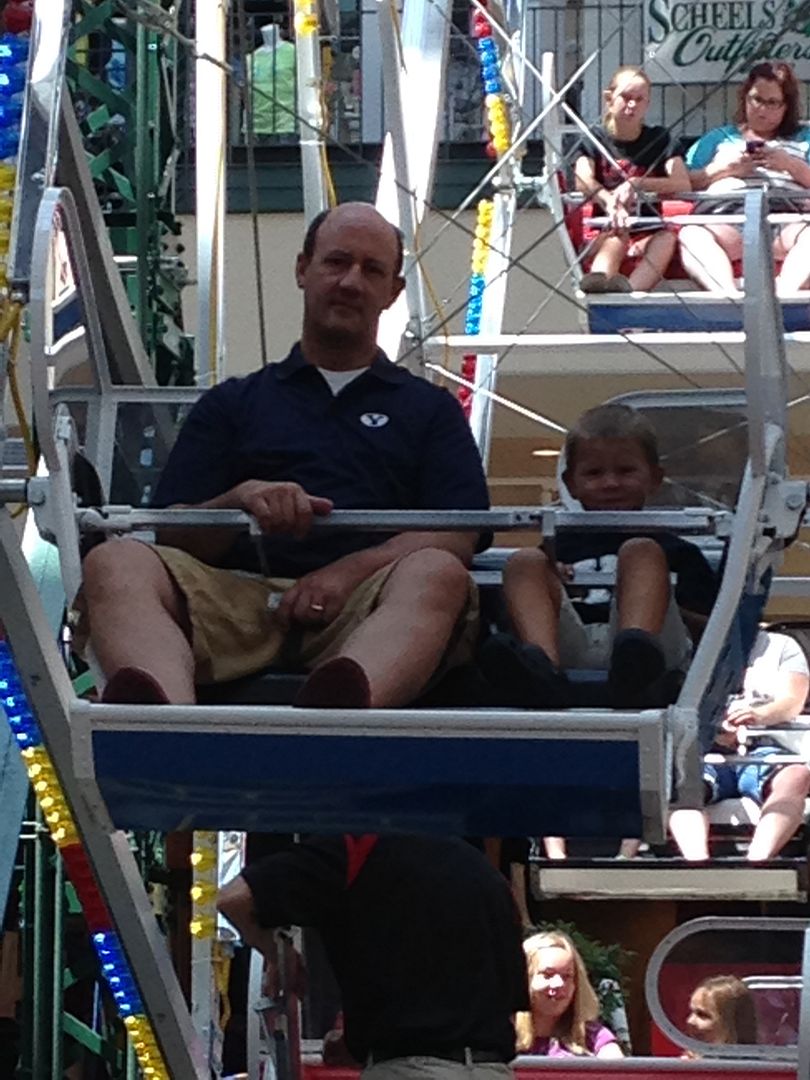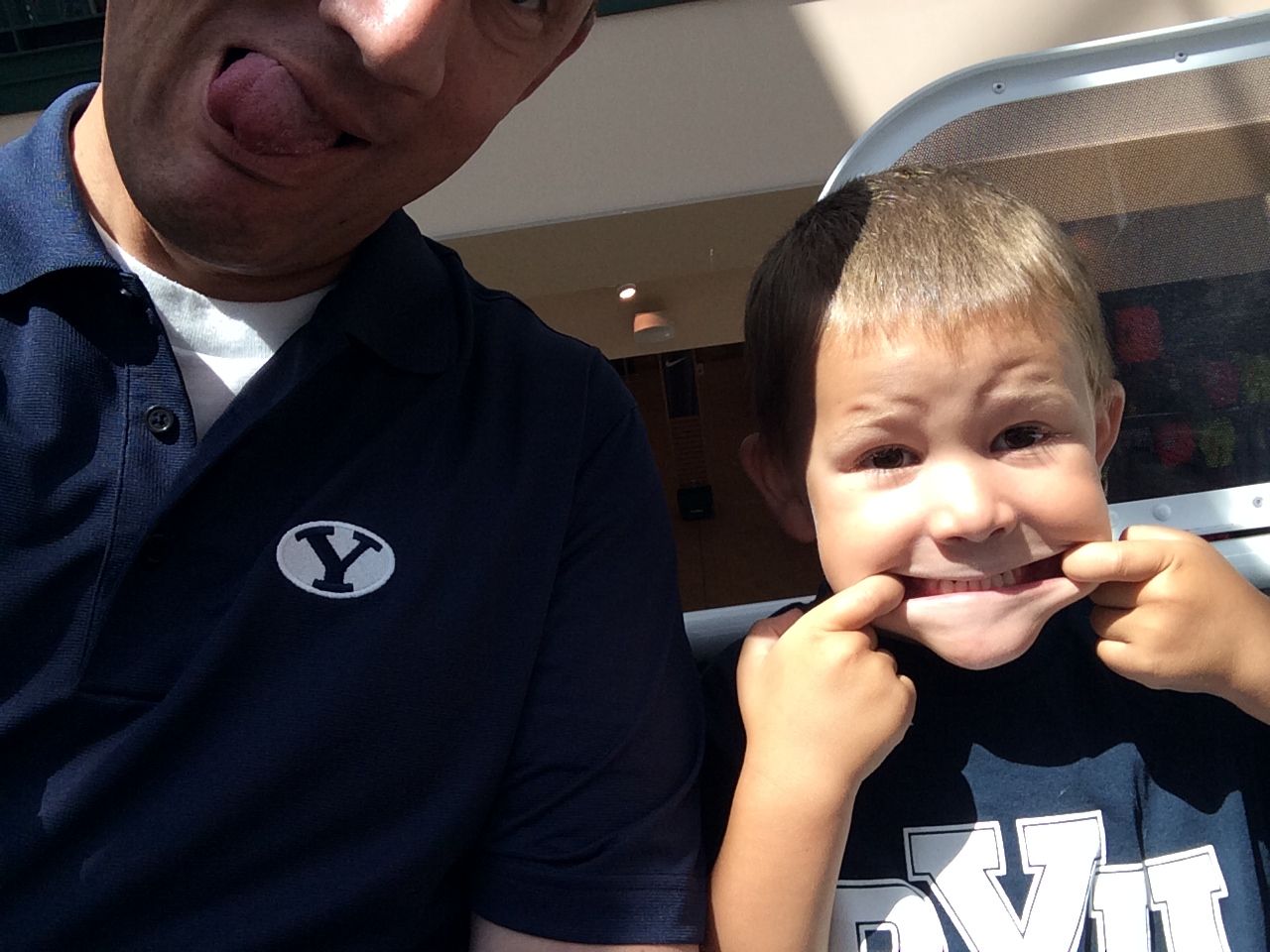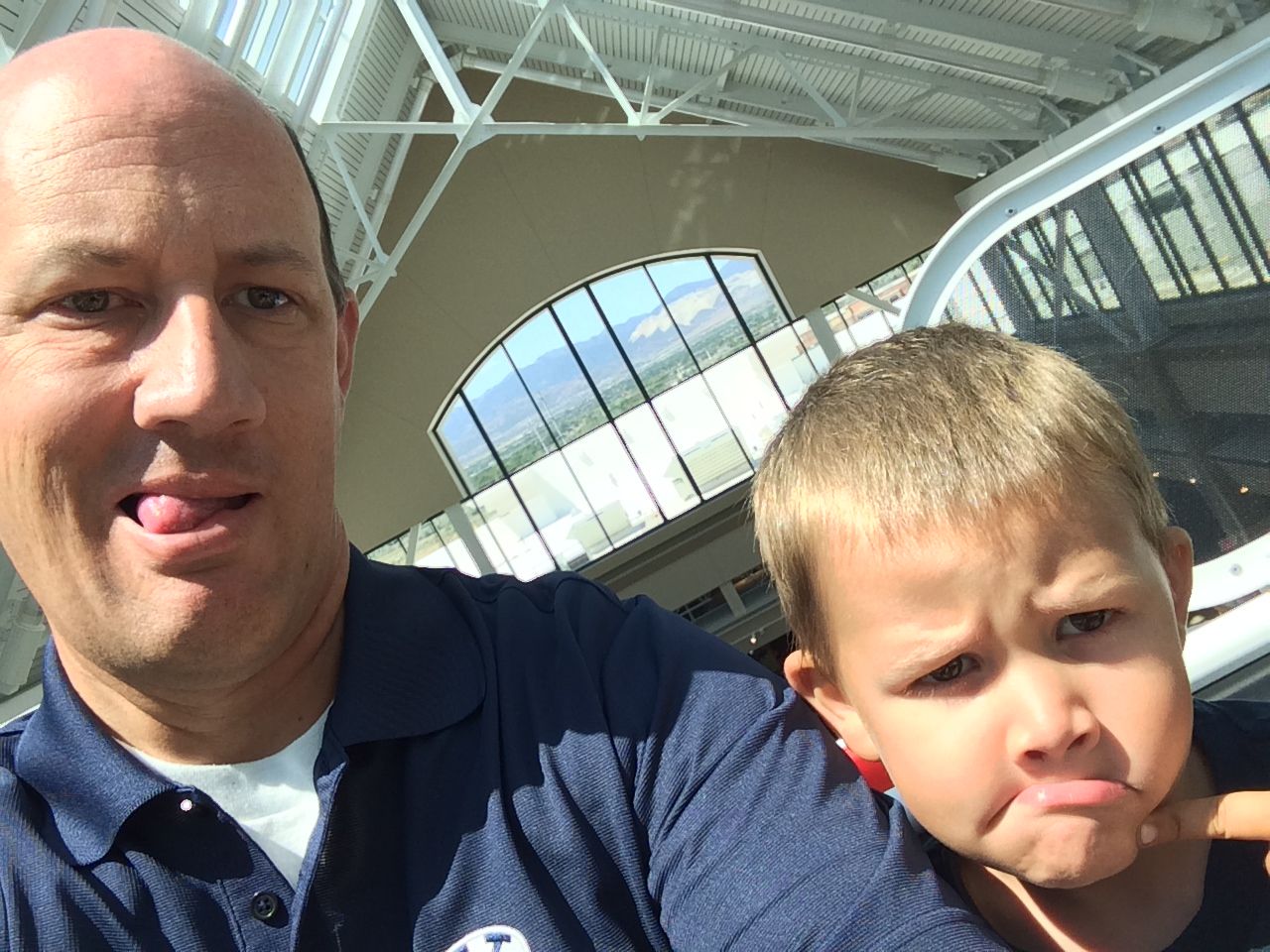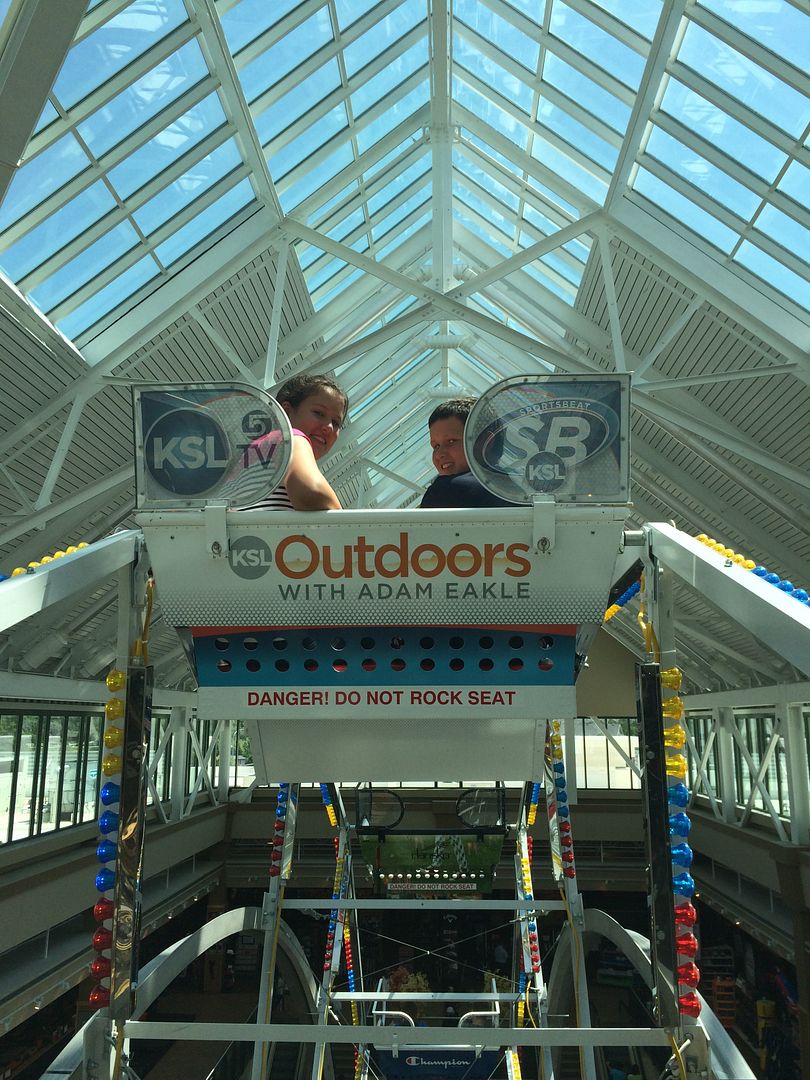 One week in July, Andrew enjoyed a week at Redfish lake at Scout camp. He earned several merit badges and had an interesting encounter with a chipmunk (which his mom doesn't want to know about).
And this is how he looked after being dropped off from a week at camp. The picture says it all. I did not send him with that sweater...he found it on a hike and used it all week.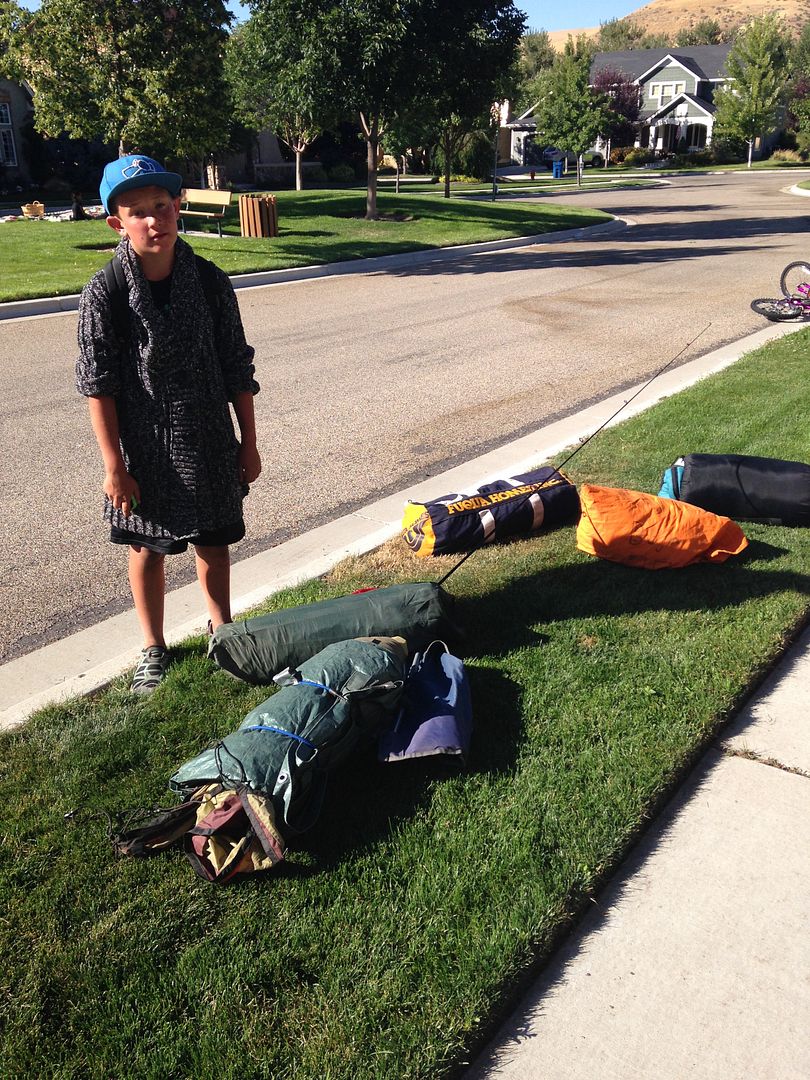 Levi was invited to go "treasure hunting" at the sandpit. He found "gold", bouncy balls, plastic snakes and bugs and other fun treasures!
Levi was also invited to play on the slip-n-slide at his friend, Charlie's house.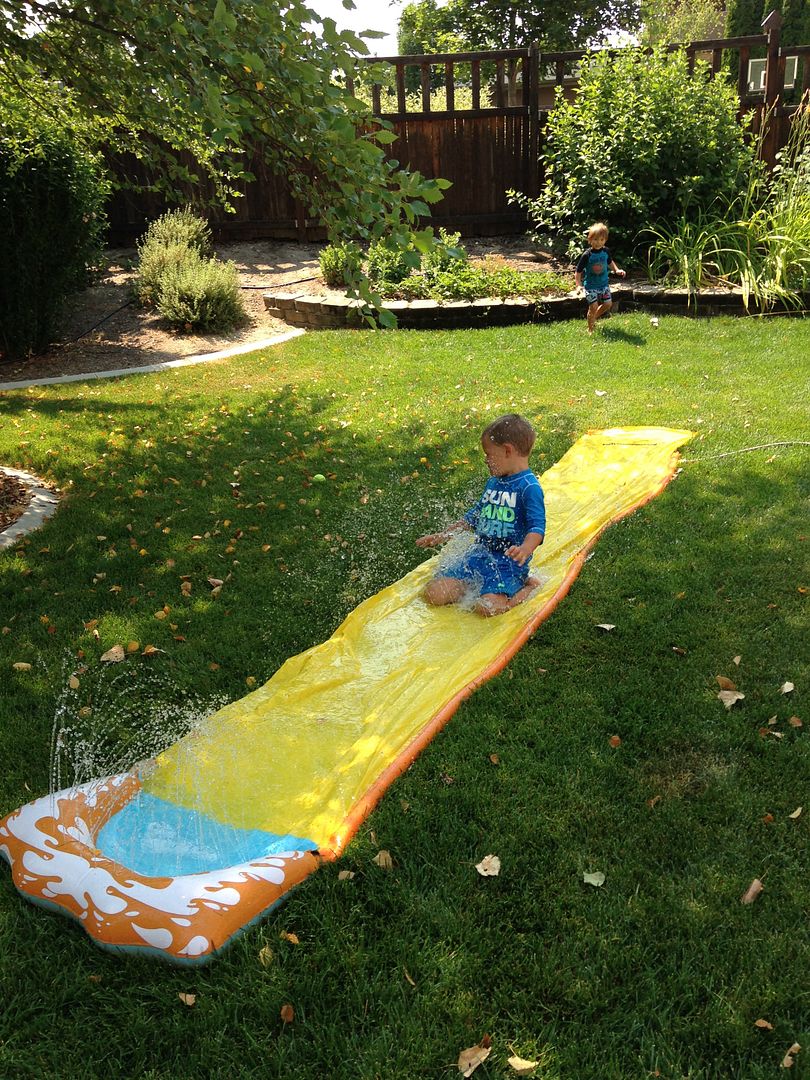 We spent an afternoon raspberry picking with our neighbor Miss Sharon and then we made lots of jam - yum! The wasps were out and stinging and both Benjamin and Levi got stung. This is Levi's back...he got 4 but was a total trooper about it.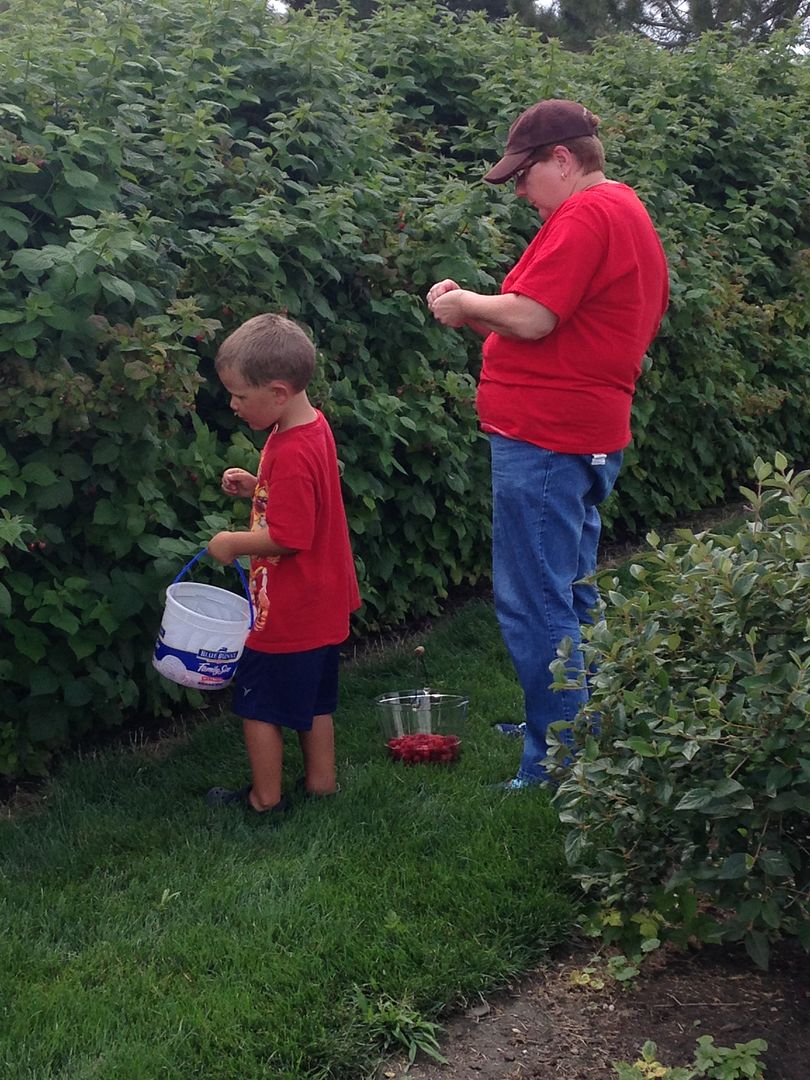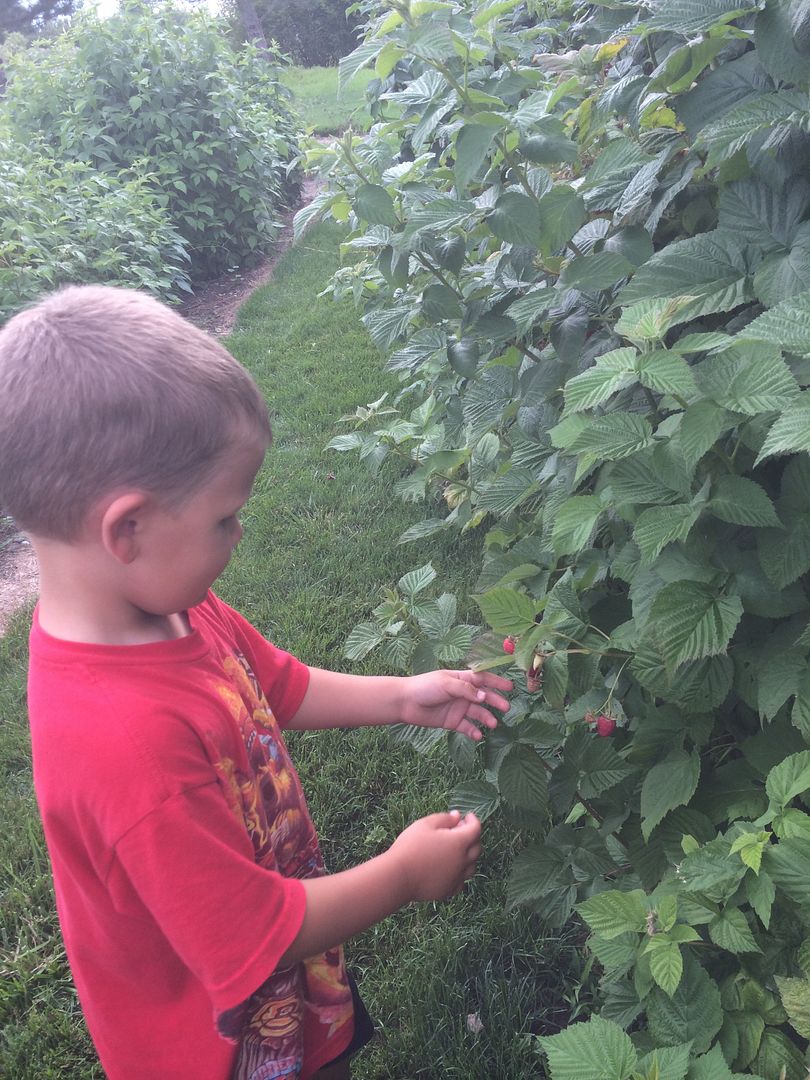 One evening we grabbed some pizza, played at a park and walked down to the river to get cool.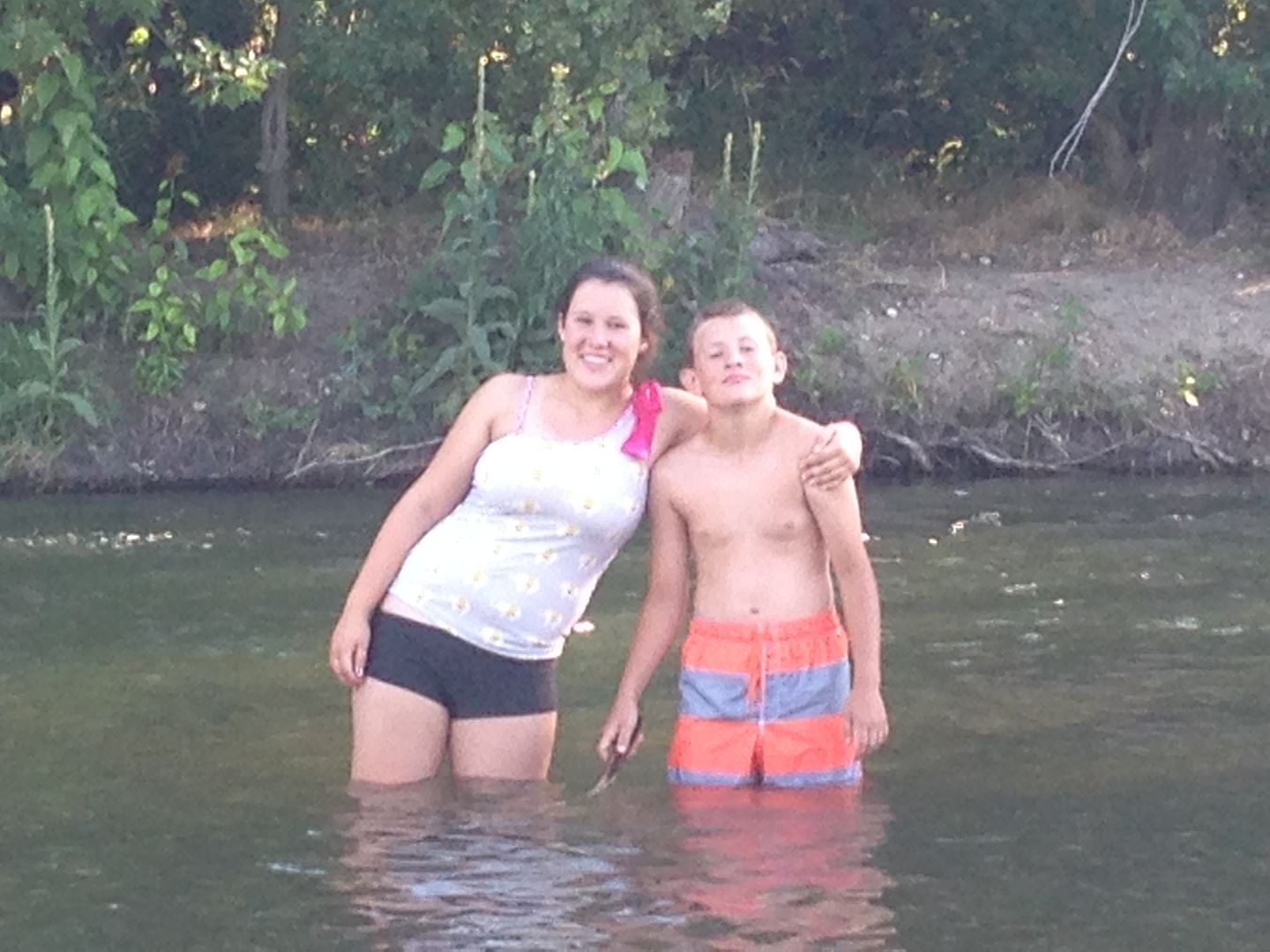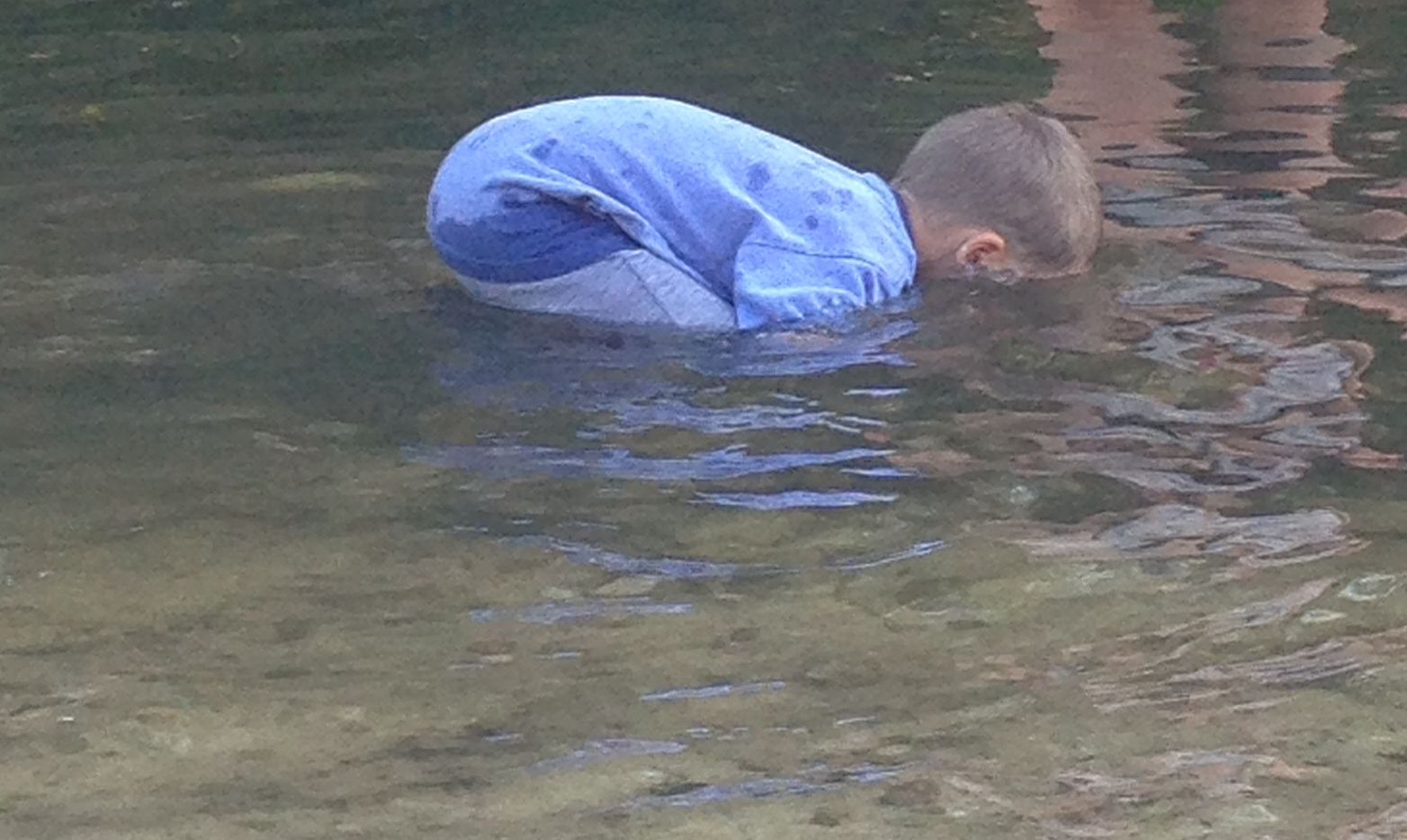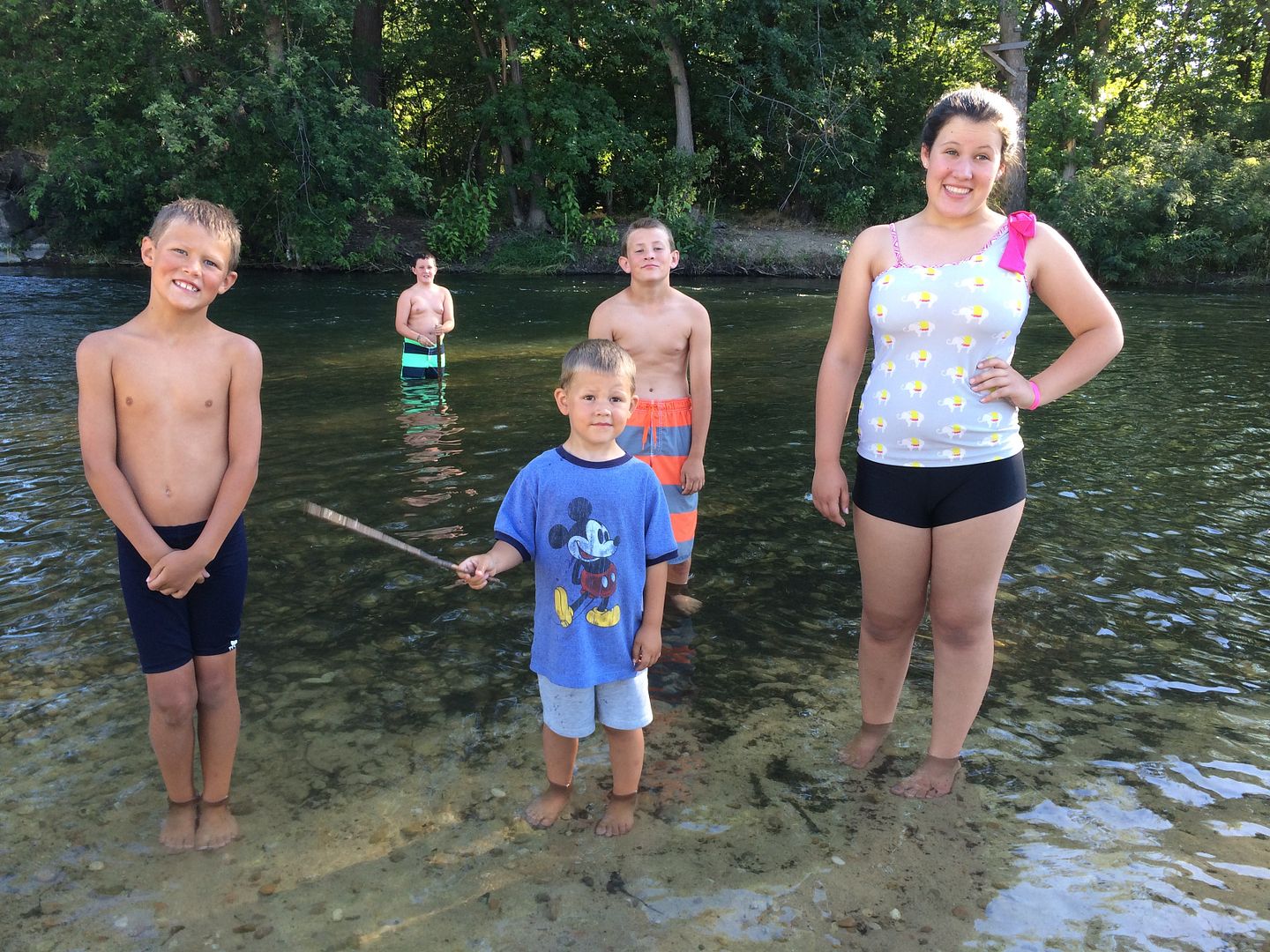 One weekend Sarah, Spencer and Benjamin participated in a swim meet again Emmett. Emmett had some really BIG and experienced kids on their team, but our kiddos did great! I was most impressed when Spencer went up against 17 and 18 year old boys in a relay and wasn't even nervous. That takes some serious courage! Way to go, kiddos!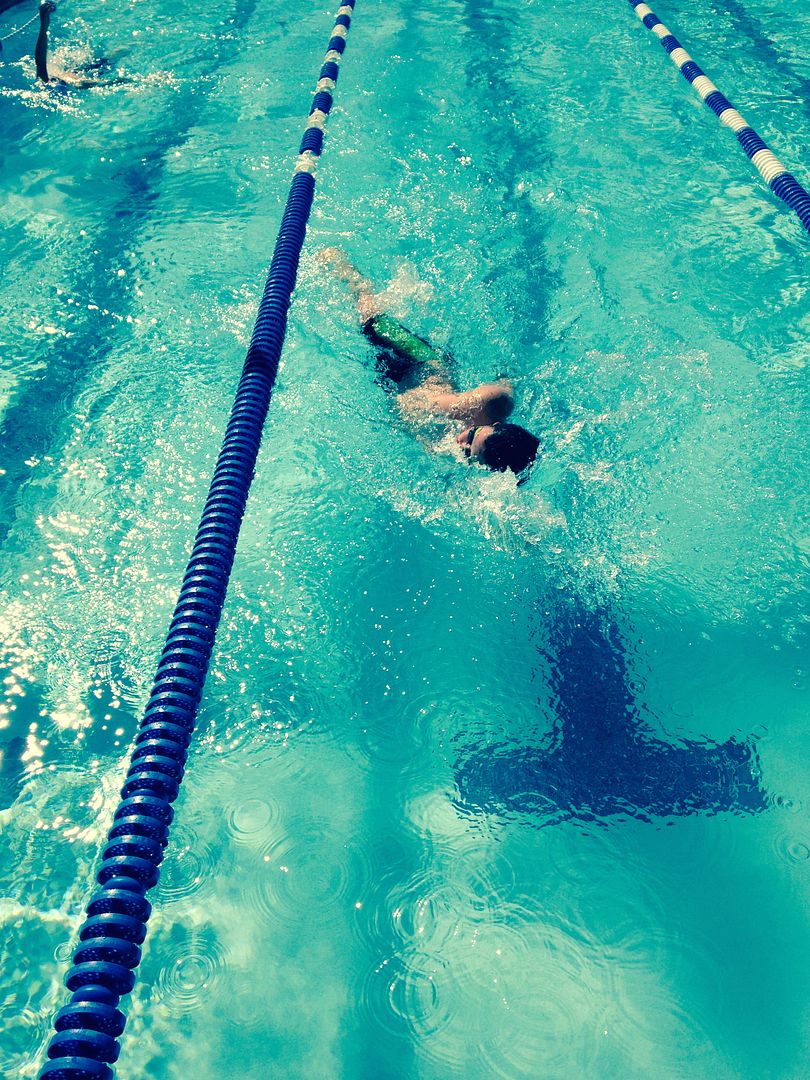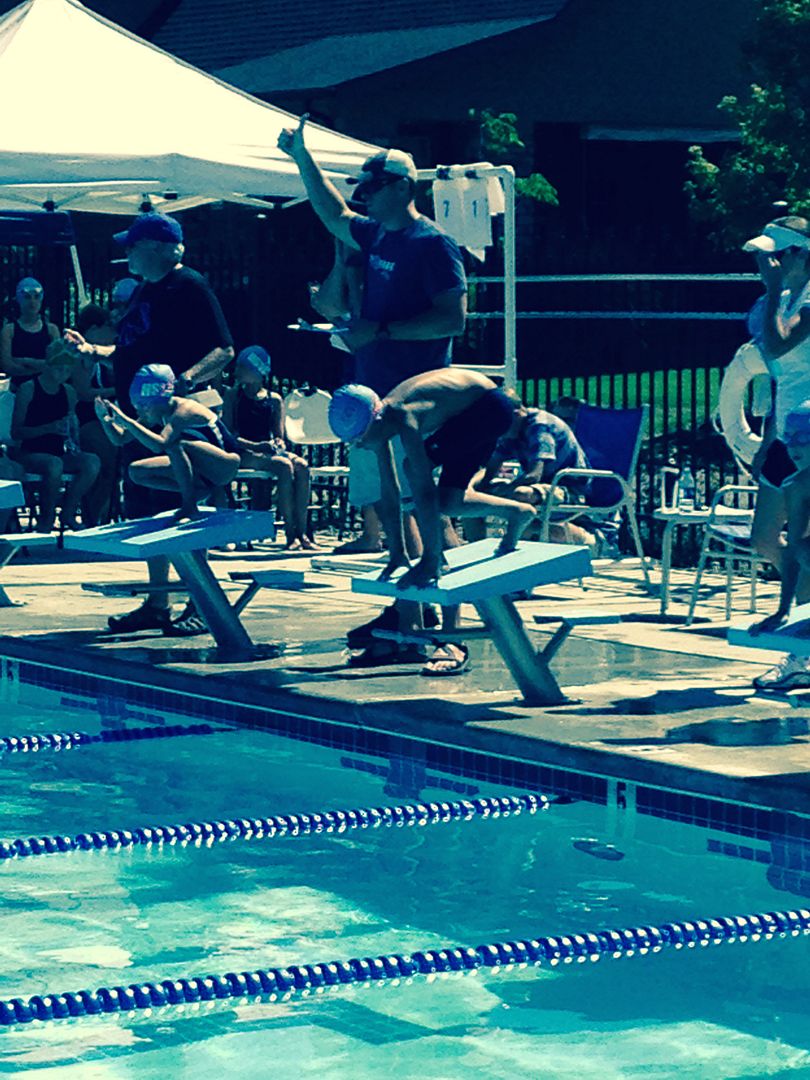 One afternoon at the barn, the library had a "reptile guy" come and talk about reptiles and other animals. The boys really enjoyed it.
We spent one day at the Boise Zoo. I didn't notice until too late that I had my phone on a weird color setting - bummer! After the Zoo we headed over to the pedal boats and paddled around the pond feeding the ducks.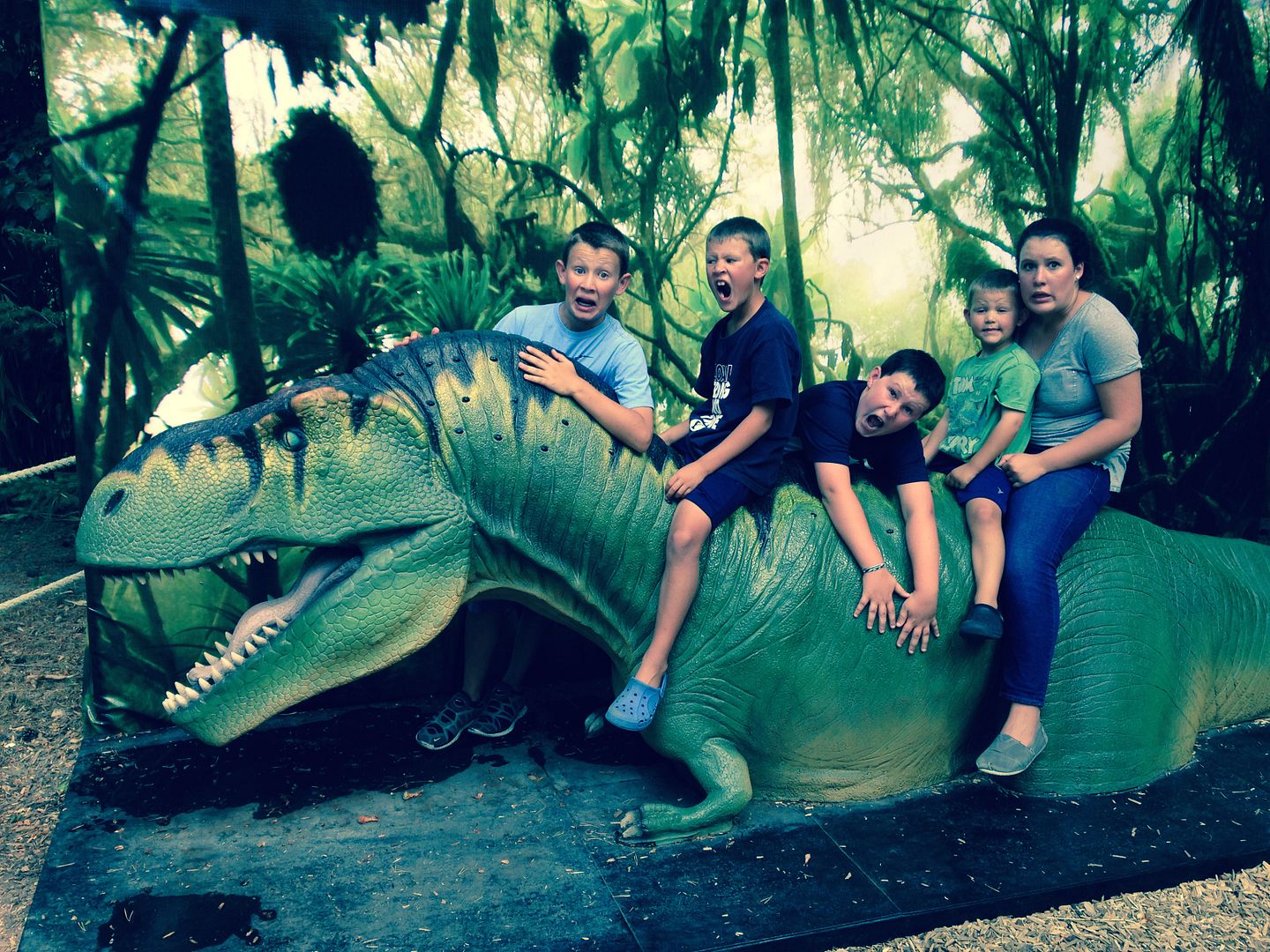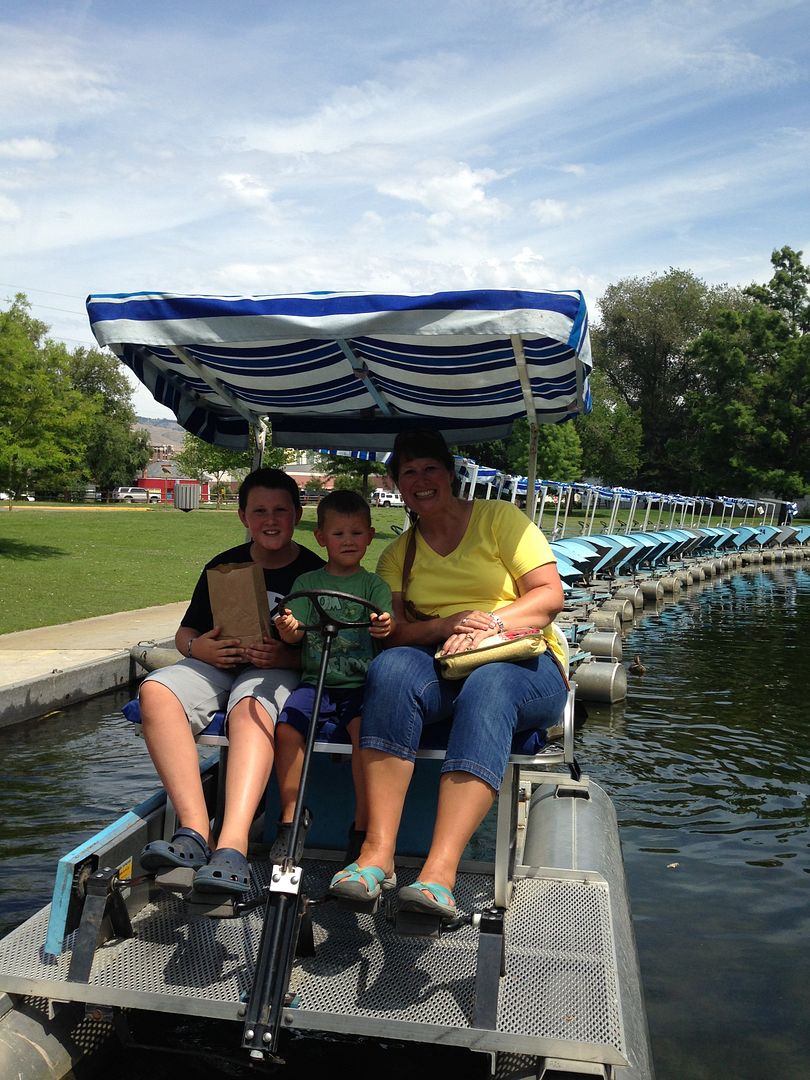 Sarah and Andrew were challenged by Bishop Hansen to read the Book of Mormon in 60 days. They accepted and completed his challenge and were rewarded with a white water rafting trip down the Payette with all of the other kids who did too. They had a BLAST!
Nathan worked on a ton of projects around the house. We had all the black on our kitchen cupboards painted cream and he worked really hard on the mantel adding more molding to it before it was repainted as well.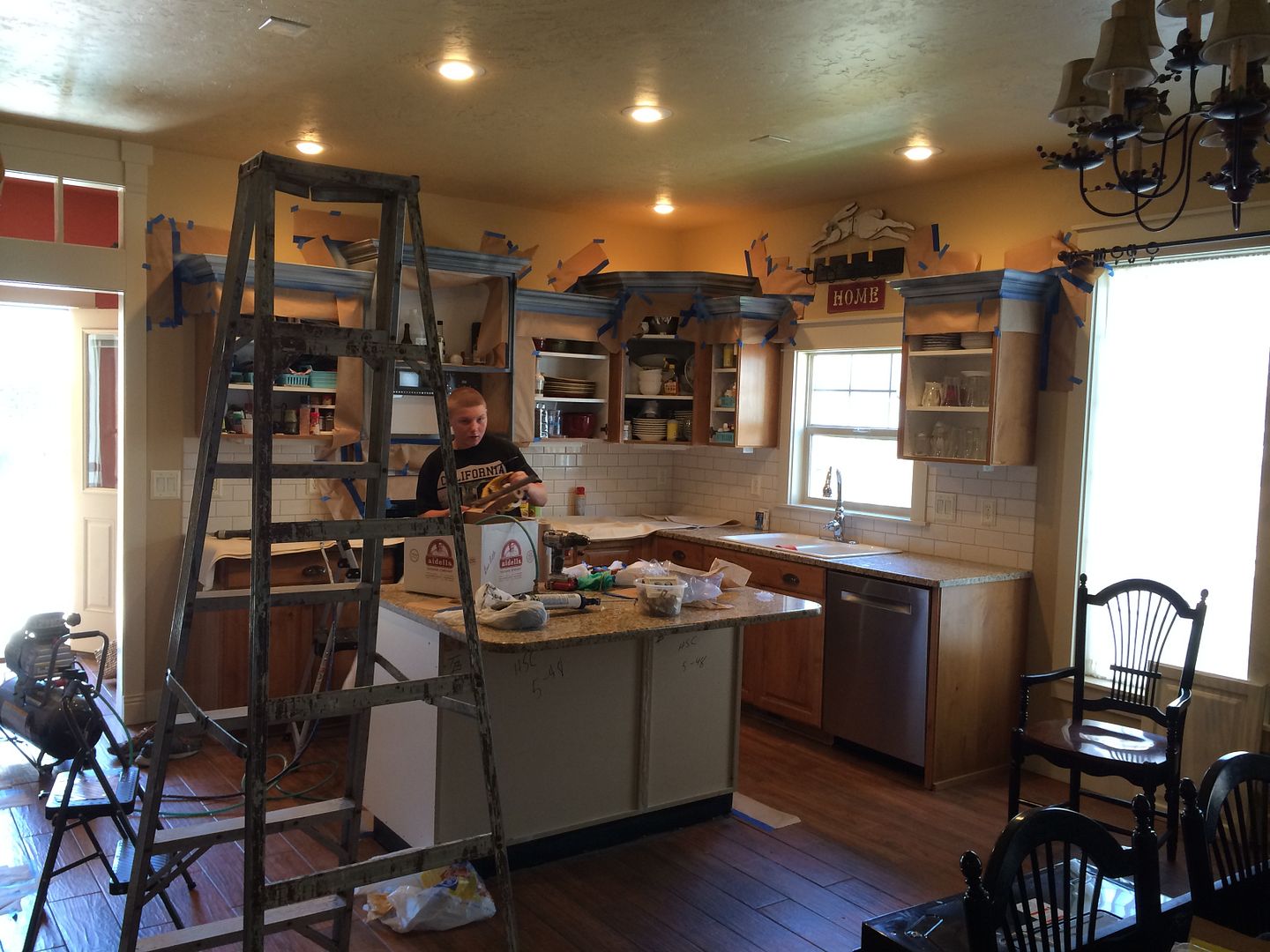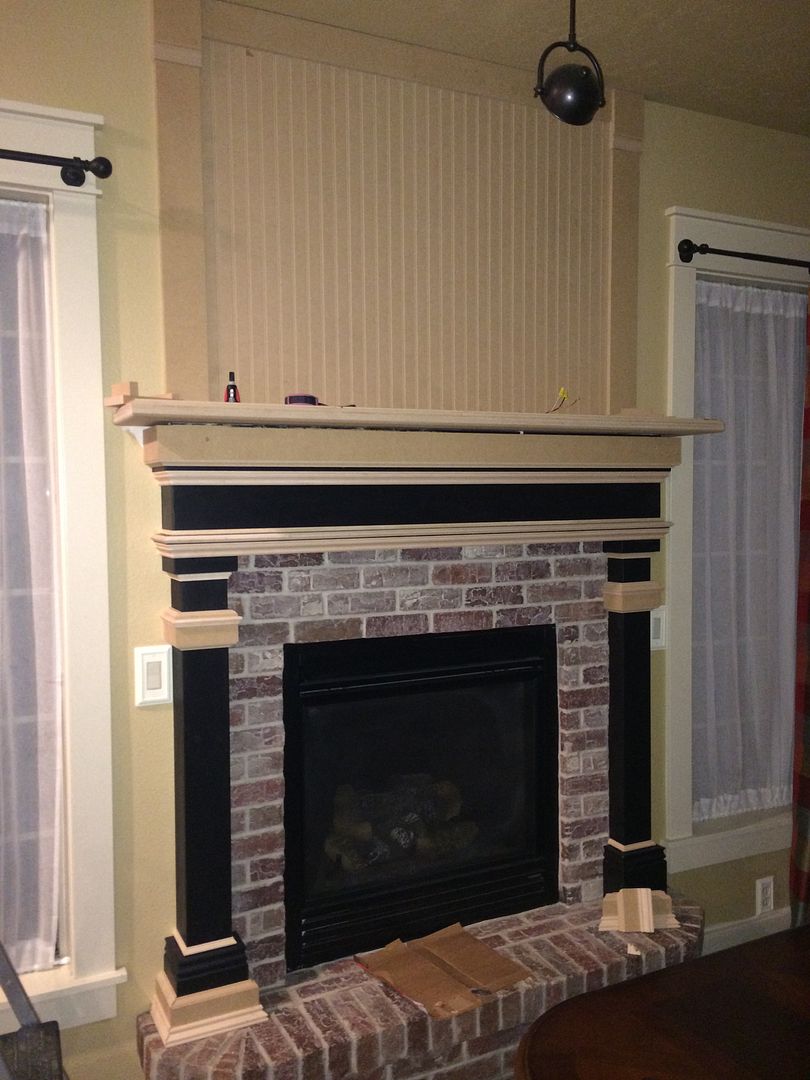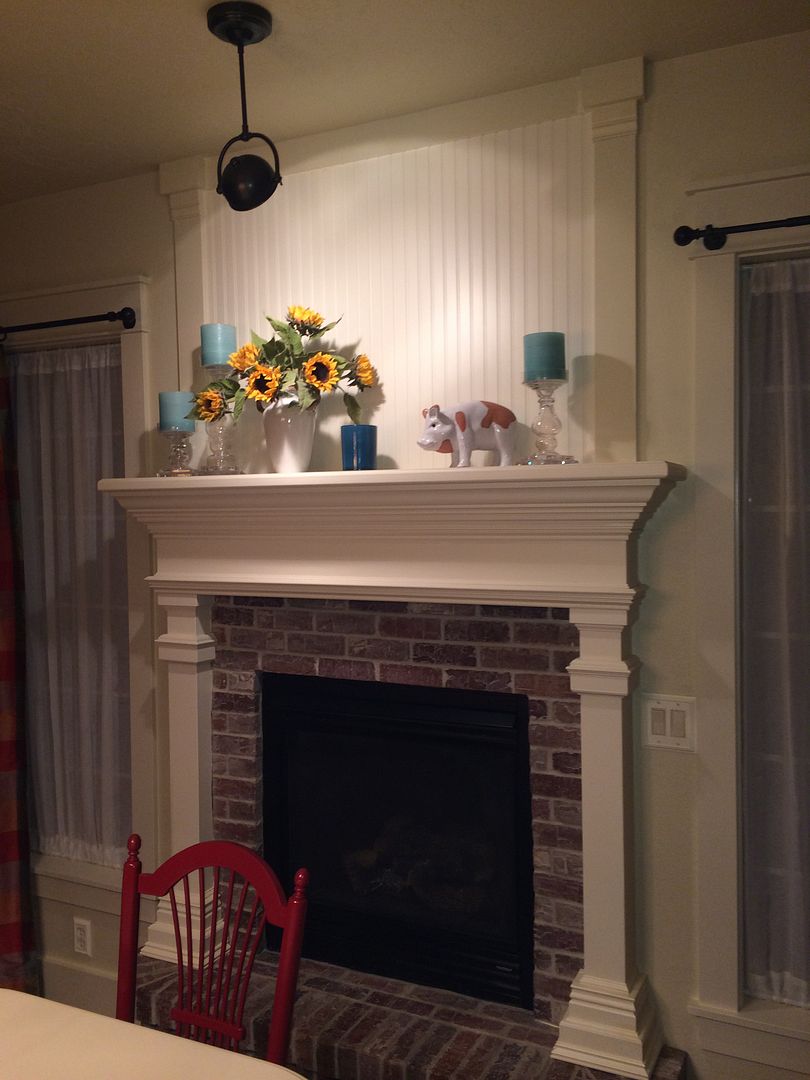 One weekend, Katie and her family came from Colorado and Karl and his family came from Twin Falls so we could all play together at Roaring Springs. It was SO much fun but the only picture I took was of Benjamin eating his favorite treat - cotton candy.
This was a picture Nathan took as he was walking into our bank one afternoon. Love living in a town that still makes you feel that you live in the Wild West!
I have no idea how he did this, but this is "real LIFE" with Levi!