Spencer had a birthday and he is a whopping TWELVE years old now!!! We all woke up early so he could open his presents before Nathan and Sarah headed off to work. He requested pancakes and sausage for breakfast. He got a flip phone (don't worry, he got the Iphone 7 a month later) and a new ipad, new ties to wear when he passes the sacrament, flipflops, a Polaroid camera, an organizer and money from grandparents, Nonnie and cousins.
He got to go register for 7th grade on his birthday. He worked on opening his locker and finding all of his classrooms.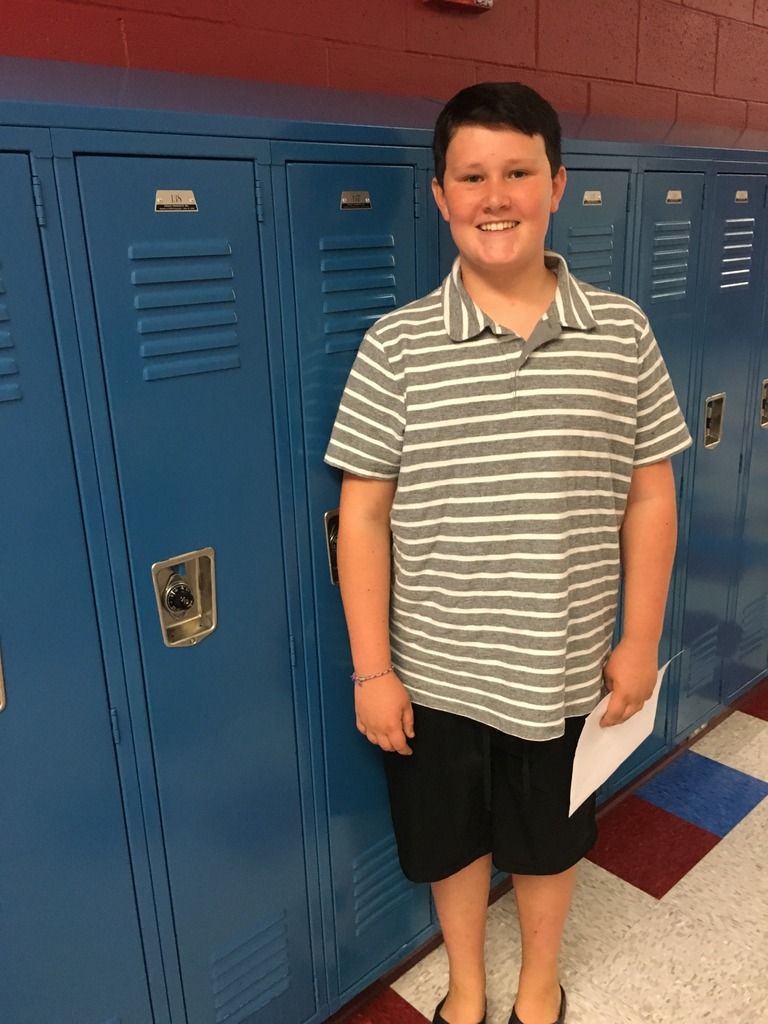 We went to Jumptime in Meridian and everyone had an awesome time! Even Benjamin...not sure what happened right before I took this picture.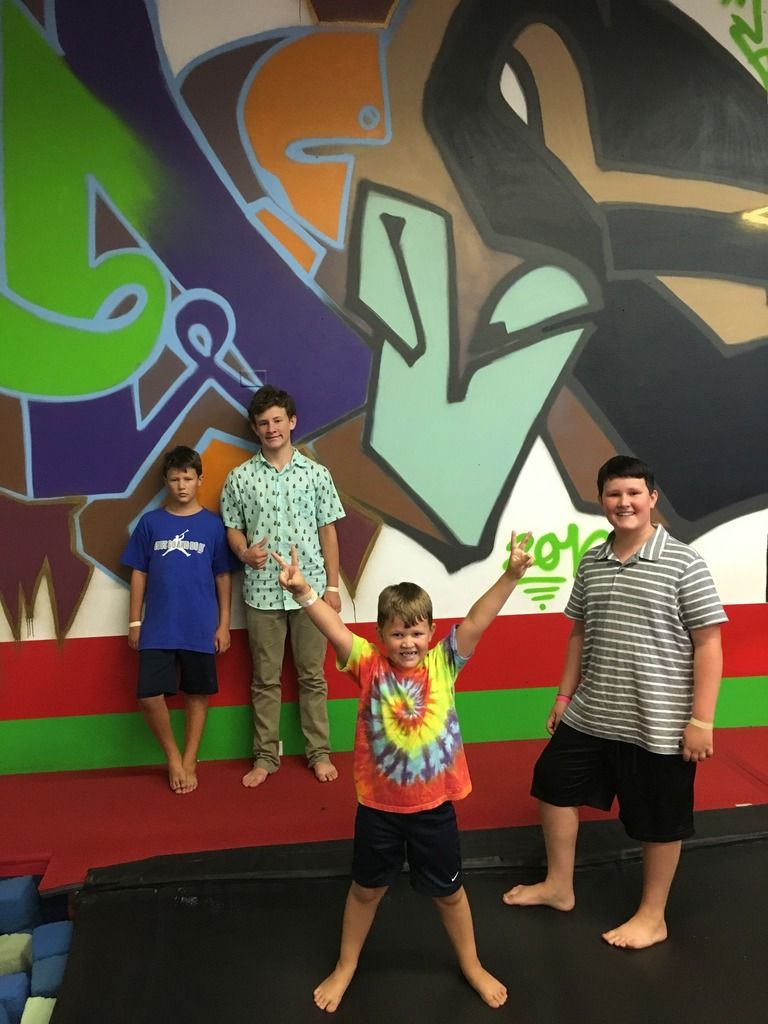 We went out to PF Chang for dinner and went to Fanci Freeze for Boston shakes for dessert.
Twelve terrific things about Spencer...
...he is a great helper in the kitchen! He really likes to cook and bake.
...he worked really hard this summer at Ball Manor, walking dogs and taking care of neighbors cats and plants to earn a lot of money!!!!
...he enjoys watching super hero shows on Netflix.
...he is a super babysitter to his younger brothers!
...if he could wear shorts and flipflops all year round, he would!
...he is great with little kids!
...he is excited to hold the Priesthood and advance in scouts.
...he is very talented!!
...he has awesome freckles!!
...he is extremely thoughtful!
...his favorite color is still green!
...he loves to play Minecraft on the computer!
Happy, Happy Birthday, Spencer!! We love you so much!!