In our family, we have a tradition that the eight days leading up to our children's baptism we celebrate them every day in a different way.
On the first day of Benjamin's "It's Great to be Eight", Benjamin got to go to his first Pack meeting as a new cub scout. Afterwards, we went to Dairy Queen for a yummy Blizzard to celebrate.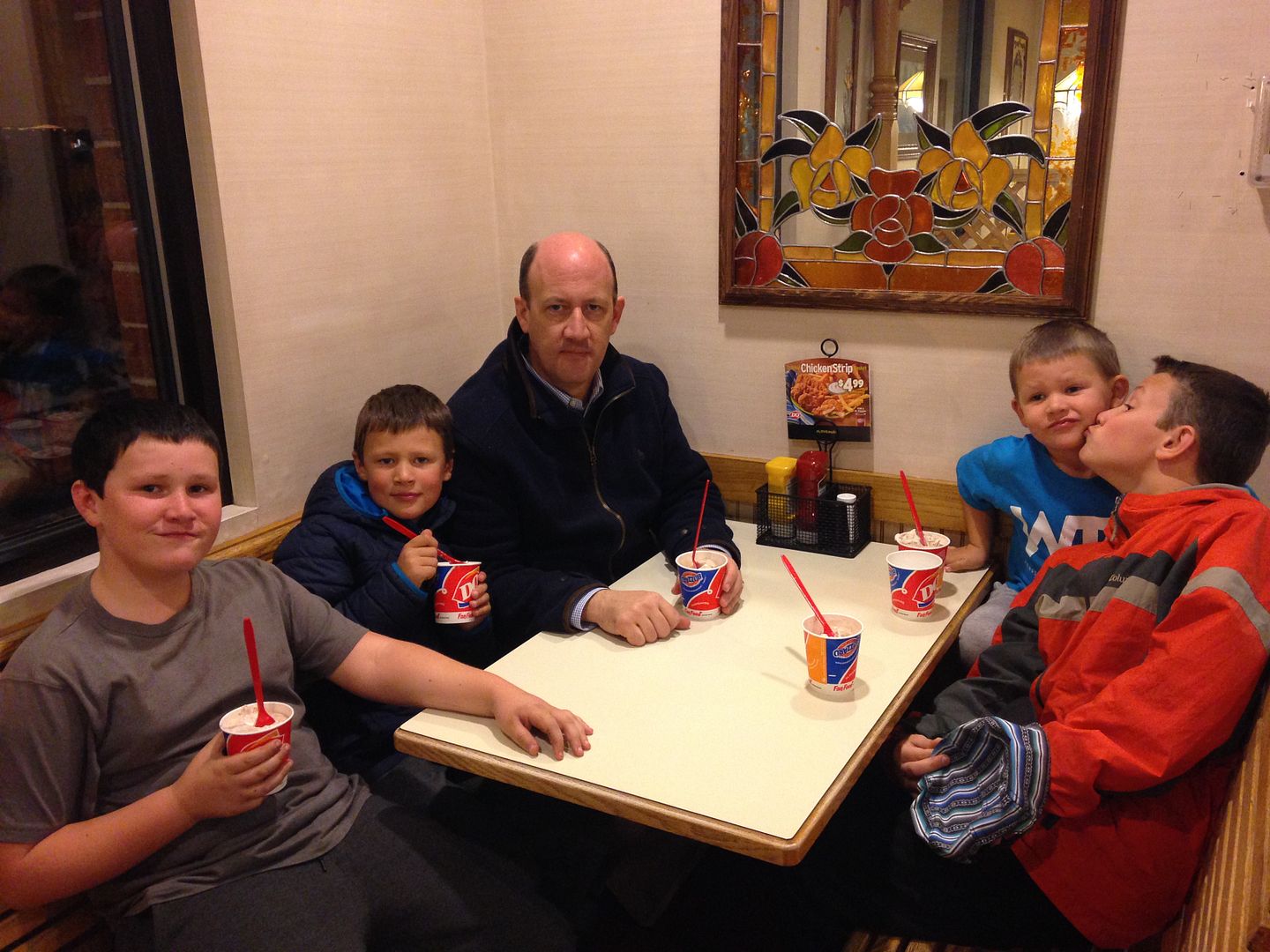 On the second day, we went to a movie, Dolphin Tale 2 and out for pizza as a family.
For the third day, mom and dad took Benjamin on a date. We stopped at Toys R Us for something and just happened to be there the same time the Marines were their with a tank. Benjamin was very excited that he got to actually go inside and stand on top of it. Then we went to the Cheesecake Factory for lunch. Benjamin and Nathan shared a Chinese Chicken salad and Macaroni and Cheese balls and then we all split the Oreo cookie cheesecake for dessert.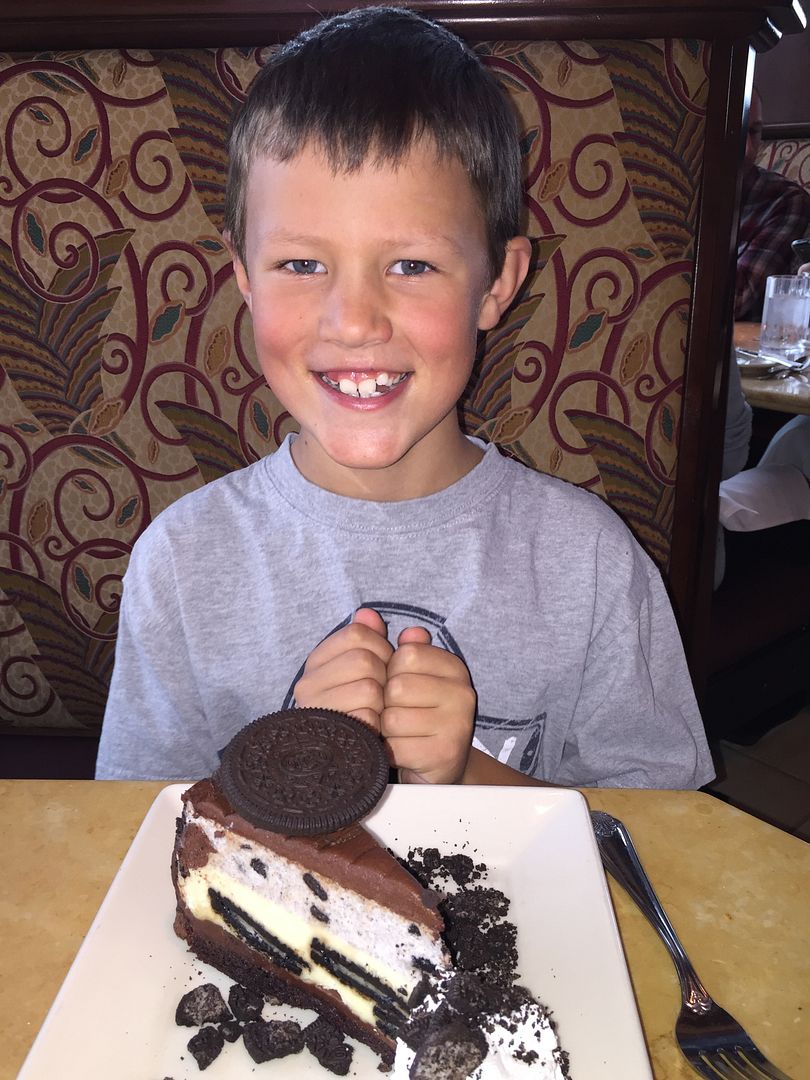 On the fourth day, Benjamin got a new set of scriptures from mom and dad. He was SUPER excited and had looked forward to getting them for quite some time.
The fifth day we celebrated Benjamin with a special Family Home Evening with talking about the importance of following our Savior and getting baptized like him. We played fun games for the activity and had a yummy treat. (Too bad we forgot to take any pictures!!)
On the sixth day of "It's Great to be Eight", Benjamin got a new lamp for his bed so he can read at night and so he can remember to be "The Light of the World".
For the seventh day, Nonnie gave Benjamin a special "comforter" for his bed so that he can remember how the Holy Ghost will always be a "comforter" for him.
The eighth day of "It's Great to be Eight' is always the most special because that's the day you get baptized. Benjamin had a lot of family members and friends come for his special day. Nathan conducted the baptism, Alexa (his cousin) gave the talk on Baptism, I gave the talk on the Holy Ghost, Sarah and Andrew played a duet for the musical number, Sarah played the piano for the other songs, Palmer (his cousin) led the music, Grandma Smith and Aunt Angie offered prayers and Grandpa Smith and Uncle Jon were the witnesses and stood in the circle during the blessing. It was an absolutely wonderful service and we hope Benjamin will remember it forever. We are so proud of his choice to be baptized!! We love you, Benjamin!!