Spring was wonderful this year! I love all the flowering trees in our neighborhood!
The three youngest boys participated in Jump for Heart at their school and had a really fun time jumping the afternoon away!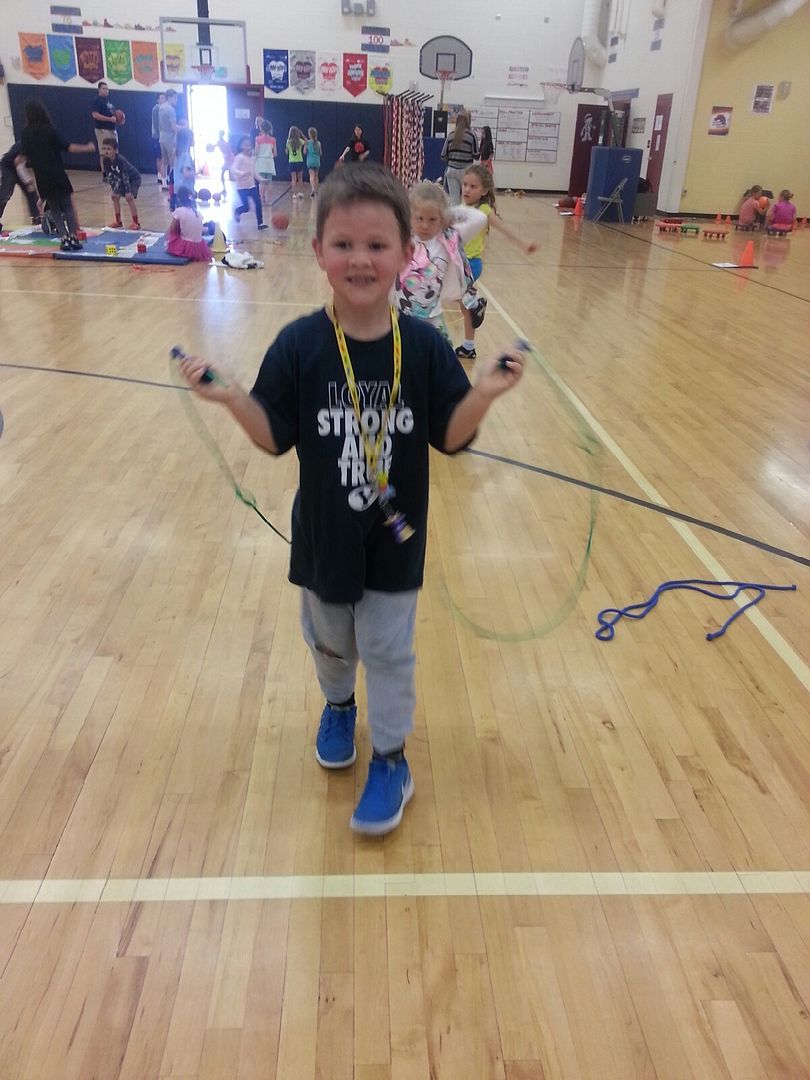 Spencer went with his scout troop on a rock finding hike one early Saturday morning and had a great time! He came home with too many rocks!
Nonnie and Alexa came one weekend to watch Andrew play lacrosse and Spencer and Benjamin play football. The evening started out really nice...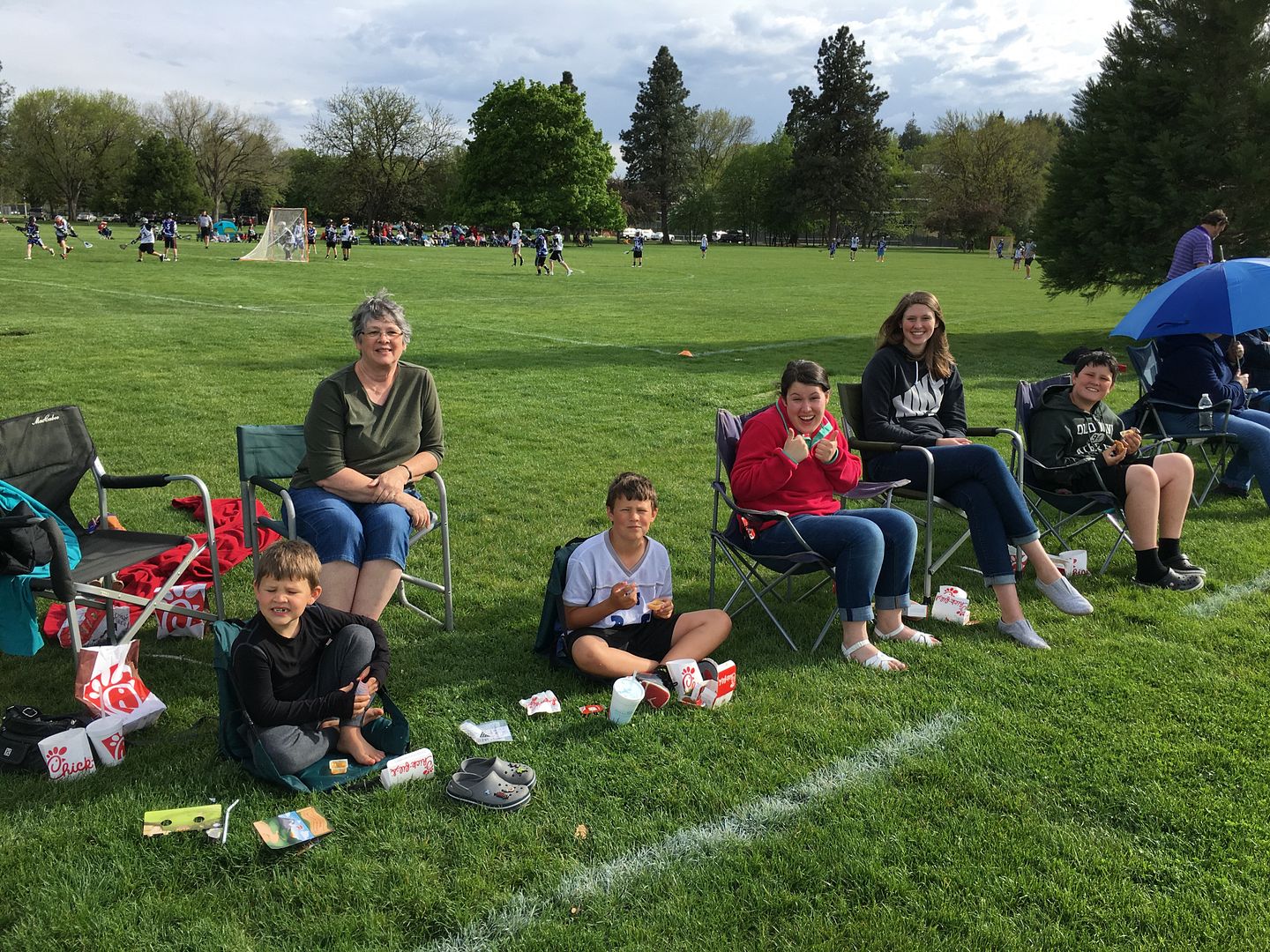 and it ended looking like this. We got completely soaked during Spencer's game but we were so glad they came!!
The next day, Alexa, Nonnie and I went to the temple and then had lunch. Alexa's past Seminary teacher who lives in Twin Falls joined us.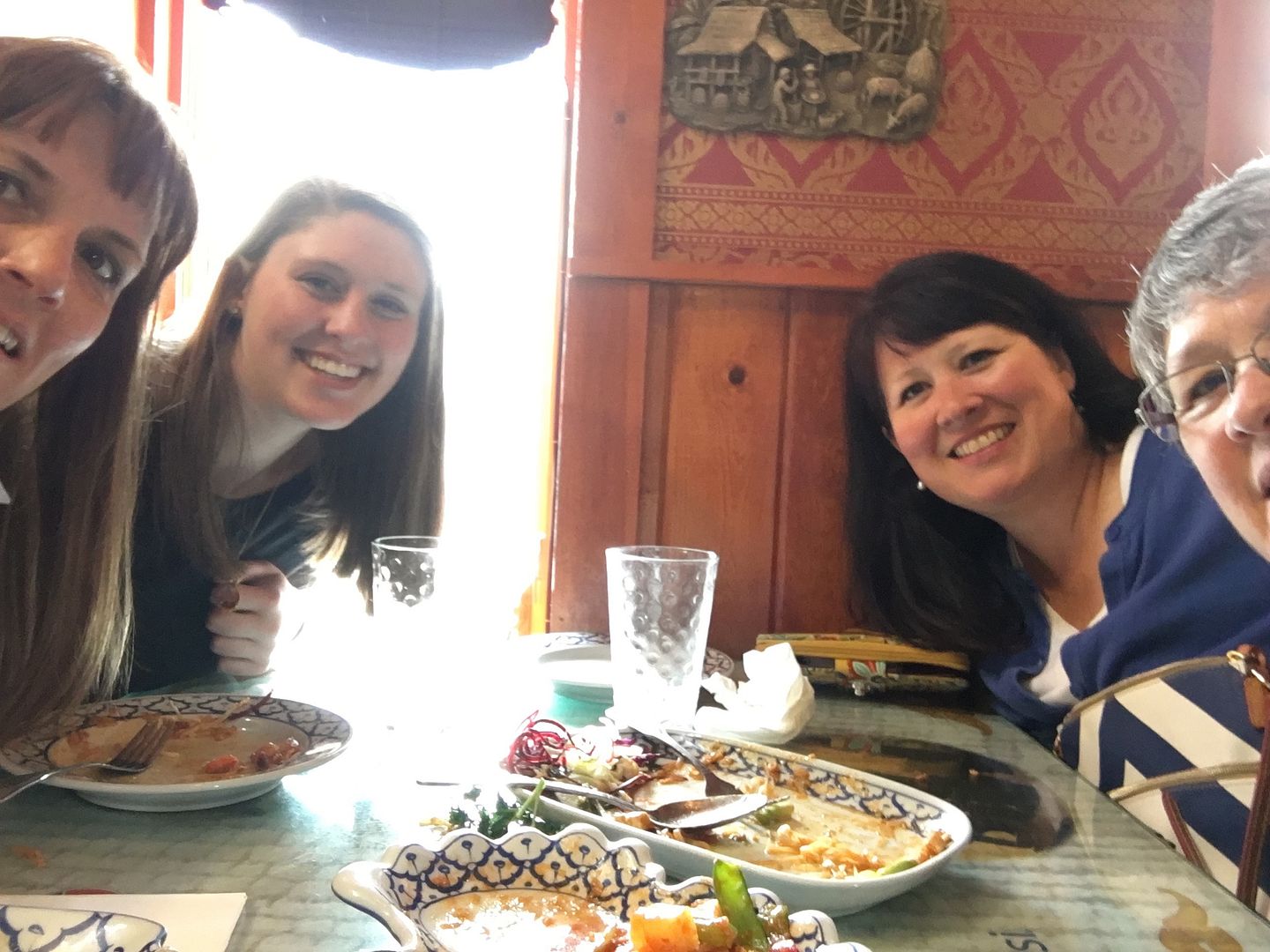 Benjamin's participated in a Pinewood derby. He didn't win but he had a great time and loved the treat!!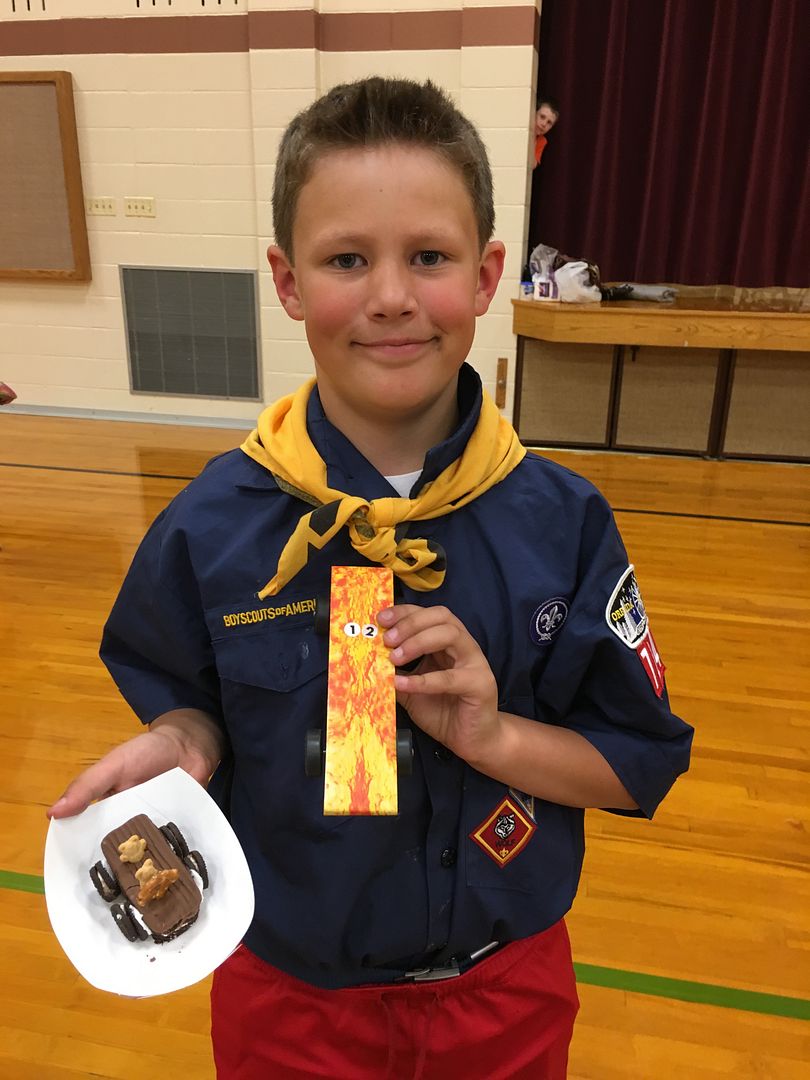 We finished up another successful season of flag football. Both boys were on fun teams and really grew and improved!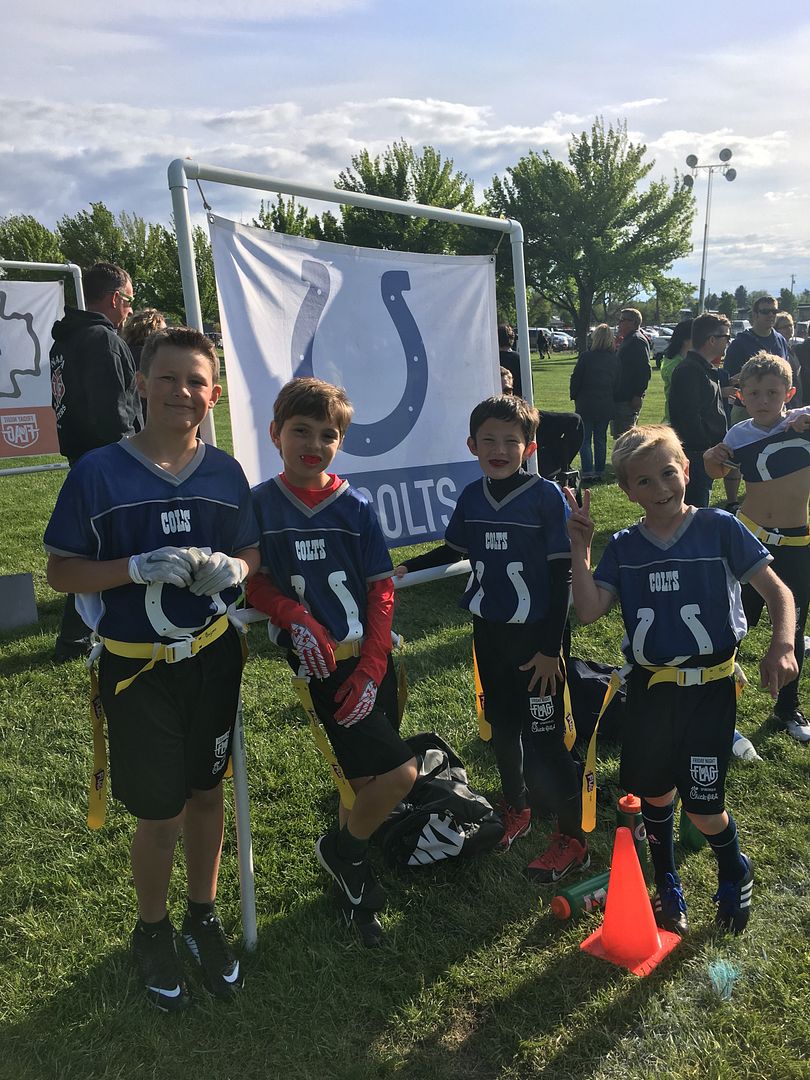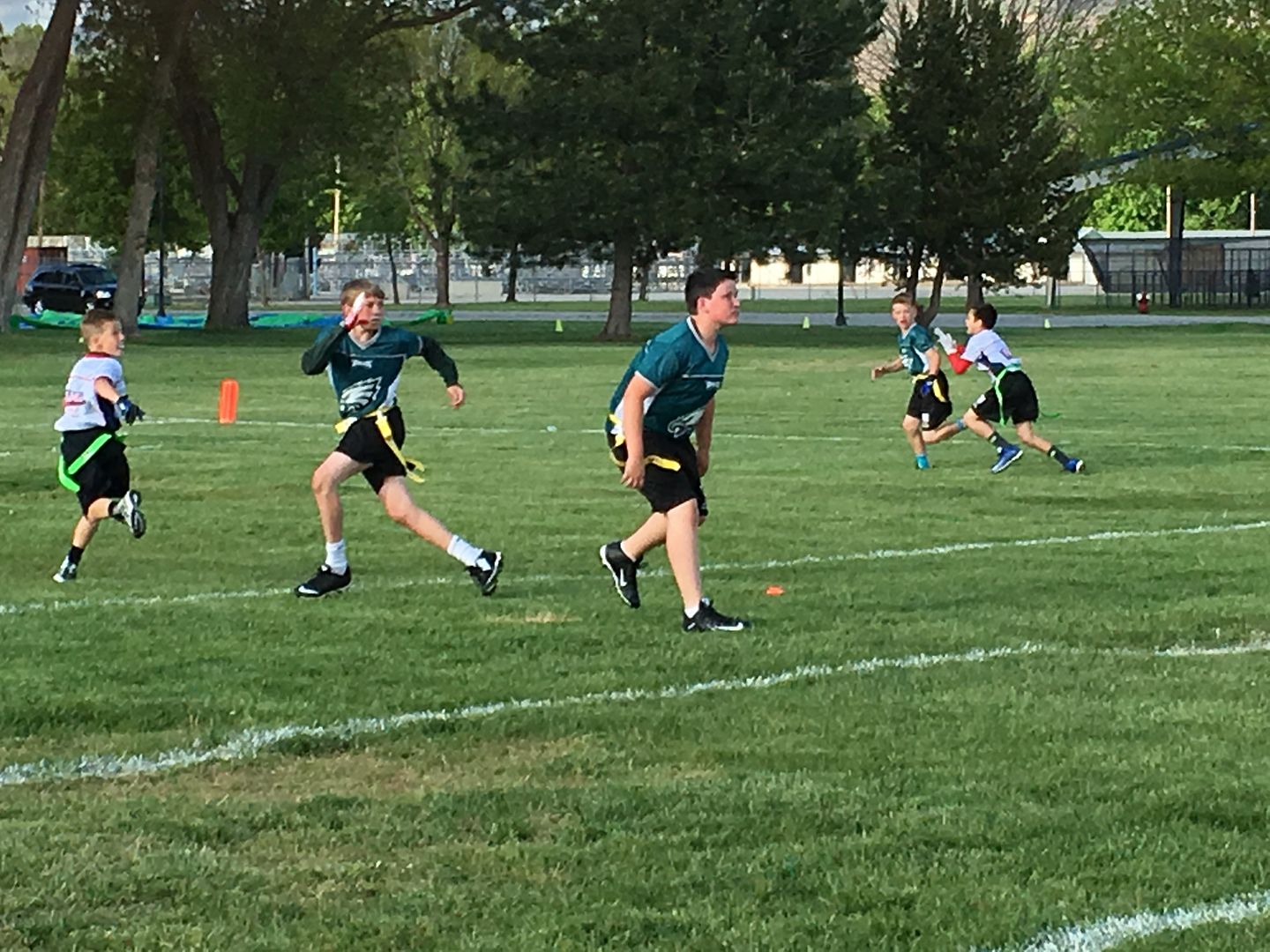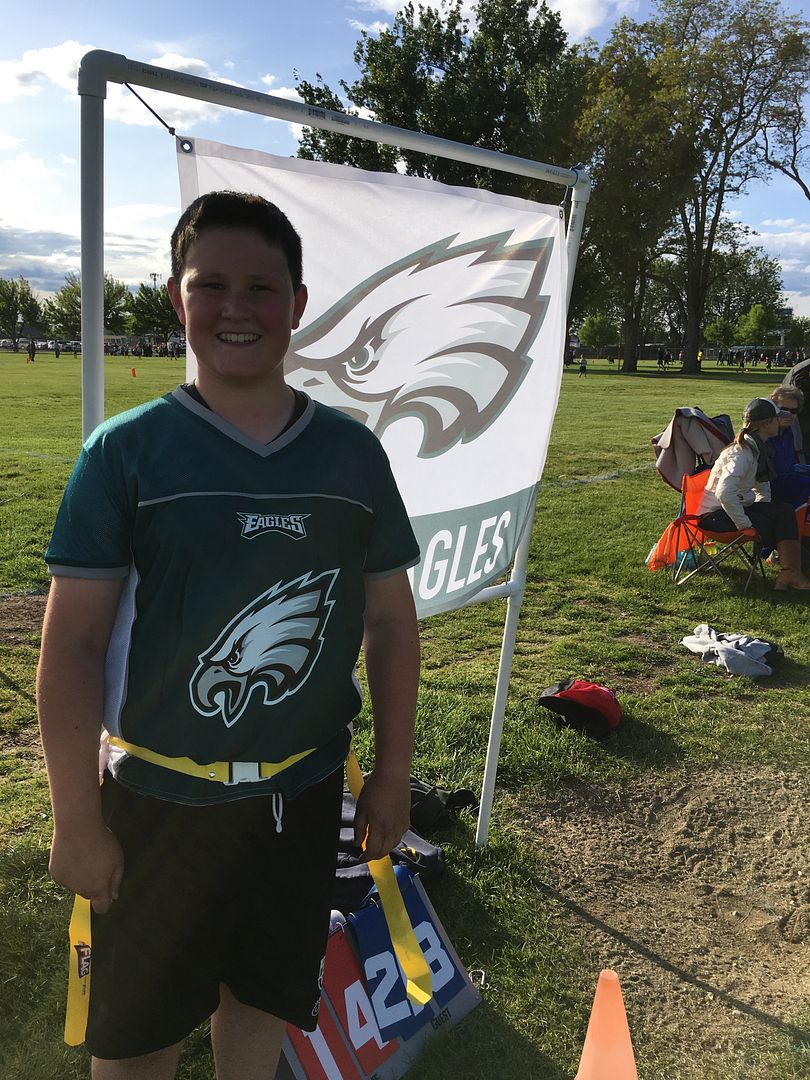 Sarah had several paintings in her schools Art Show. We loved seeing all her paintings and a fun talent she has developed this year.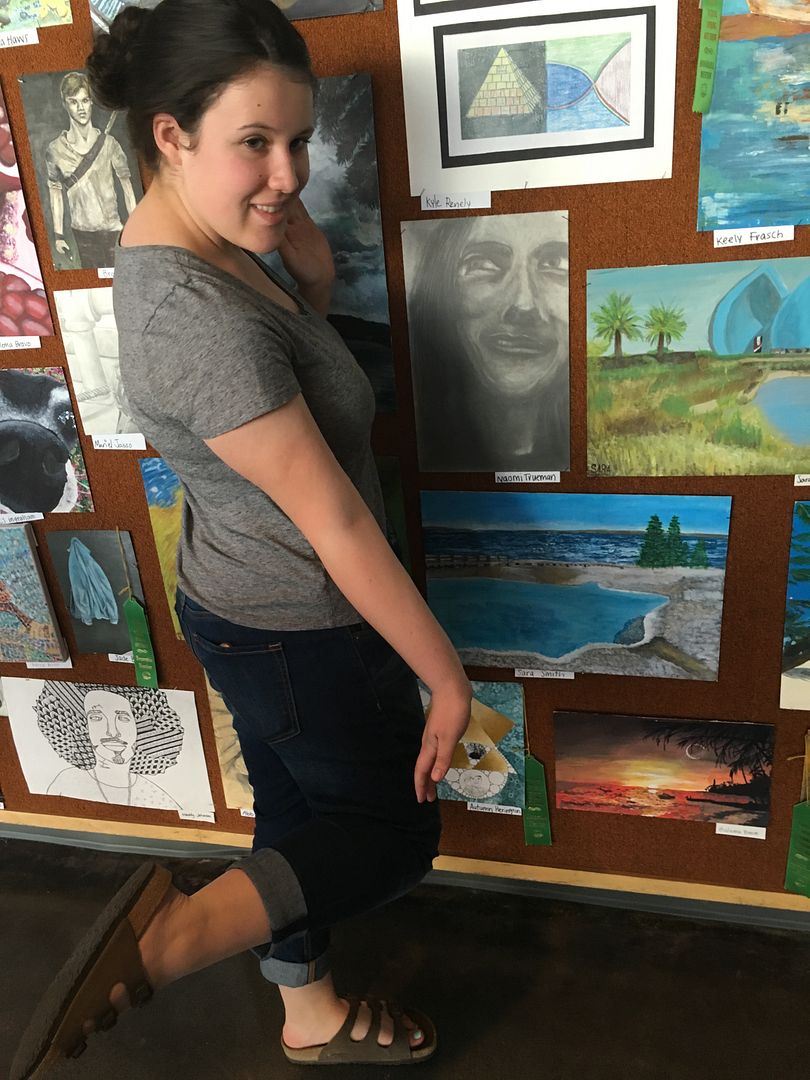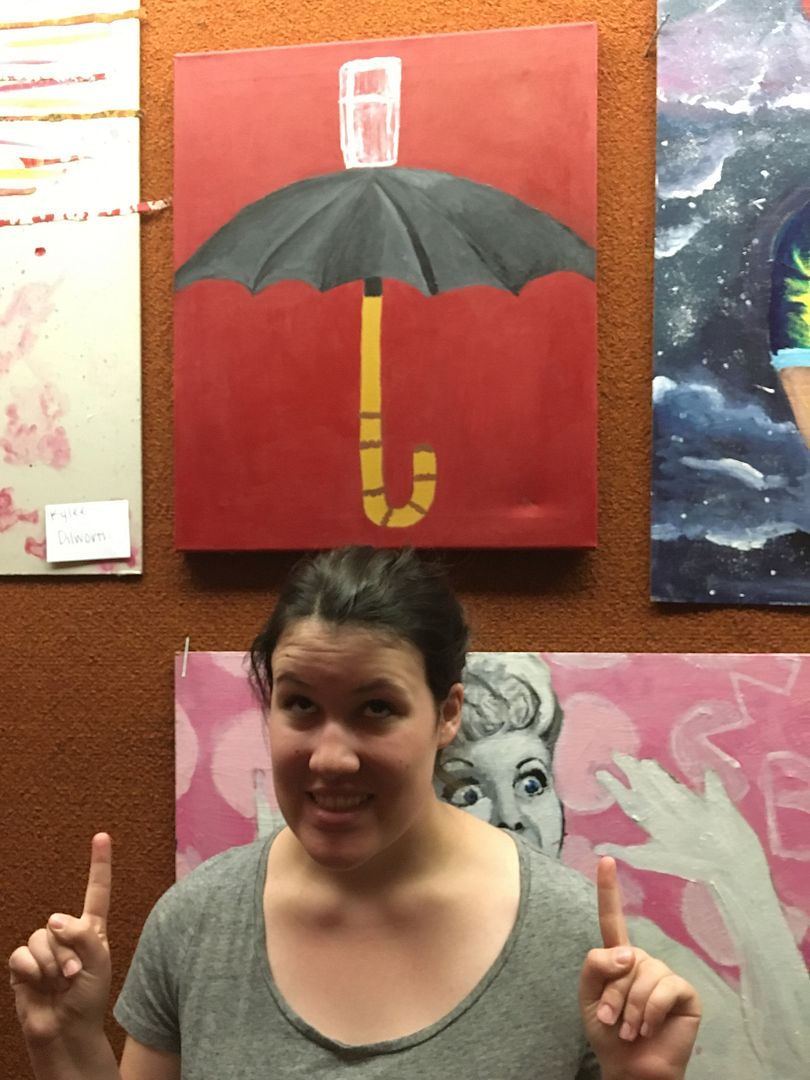 We went to Bend one weekend in May for Alexa's farewell. We helped with a pretty big pine needle clean up for Sophie's basketball team.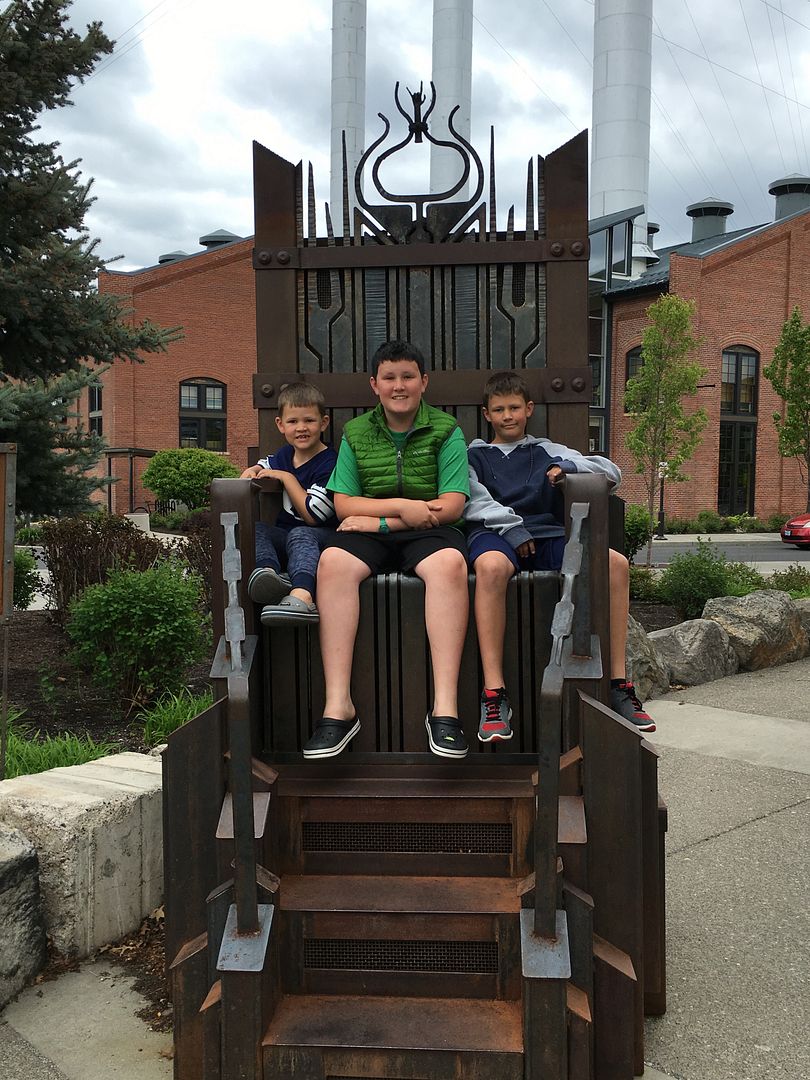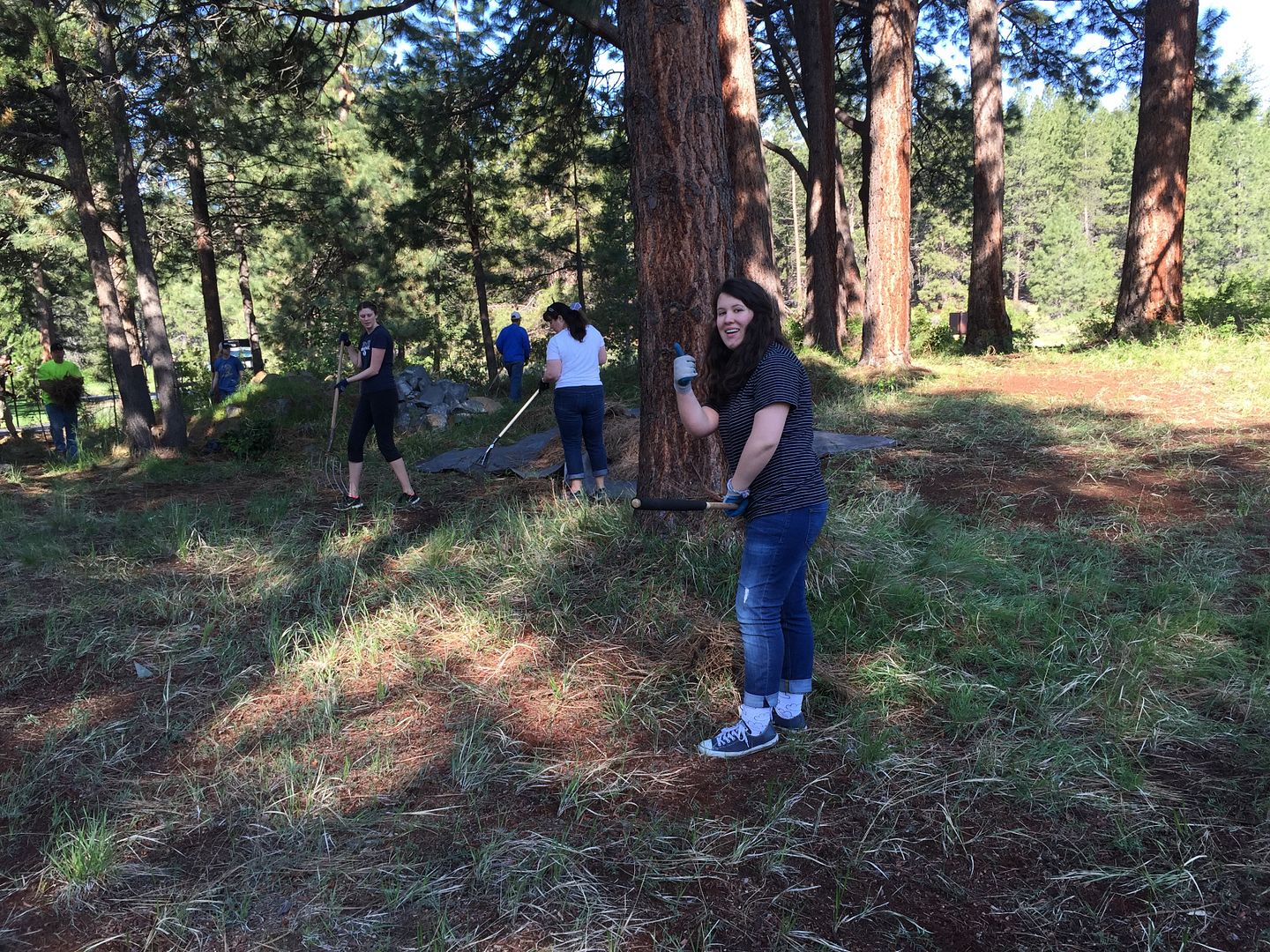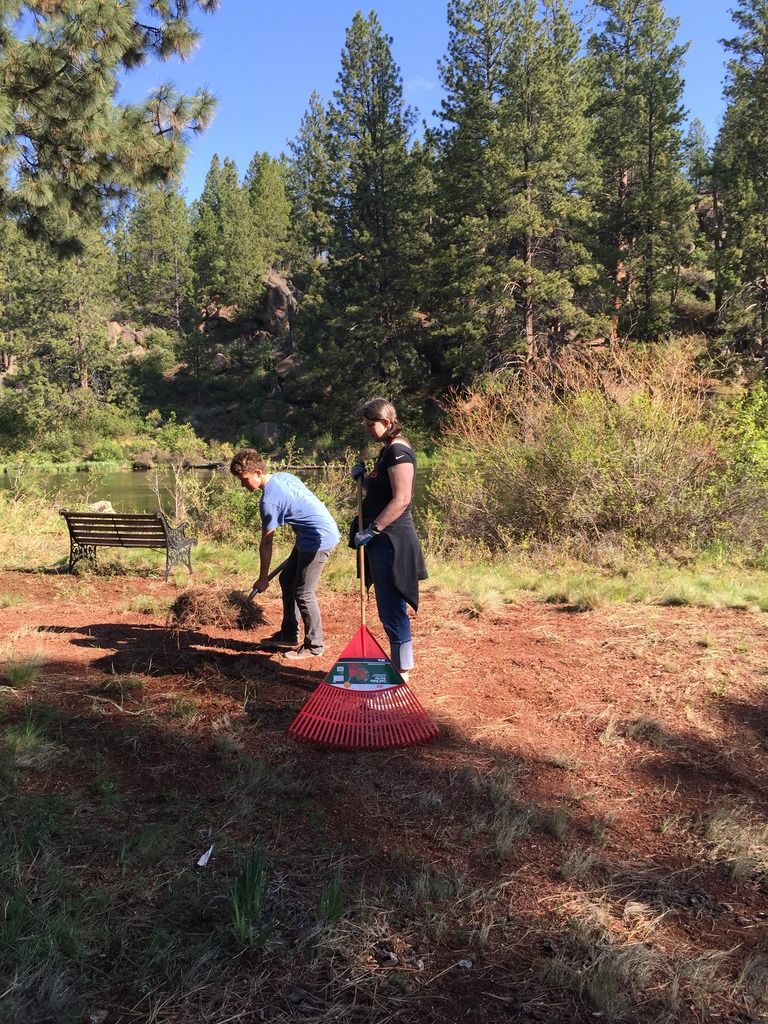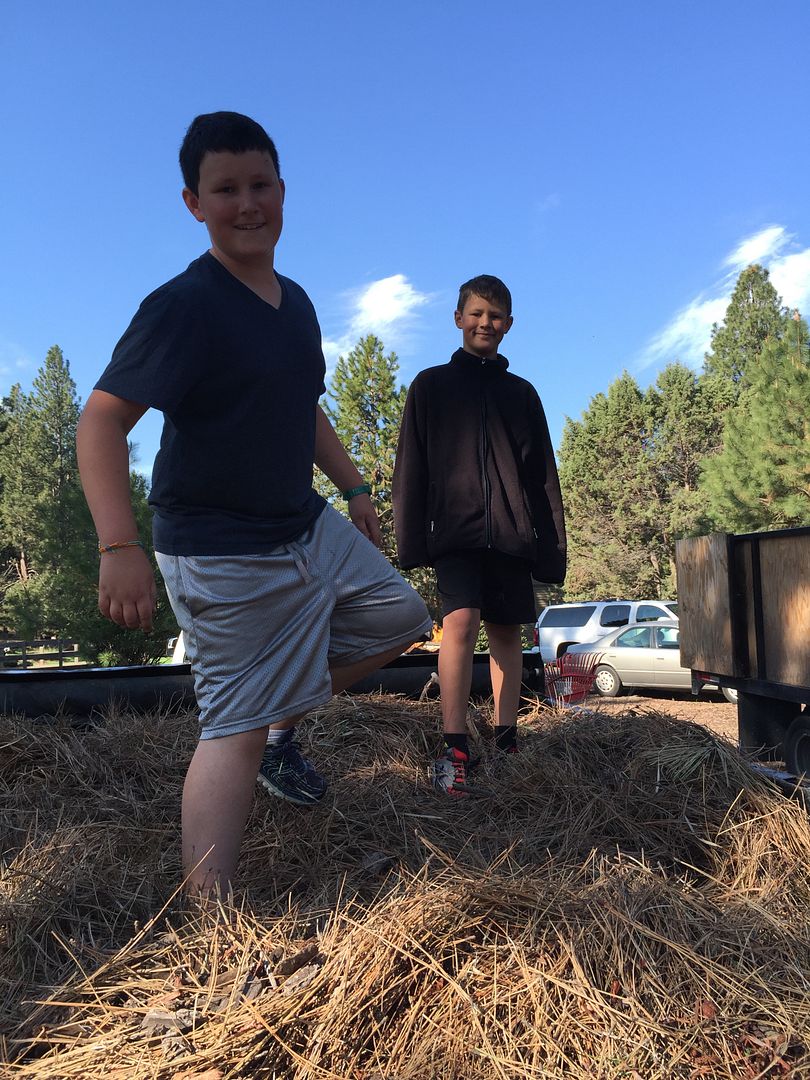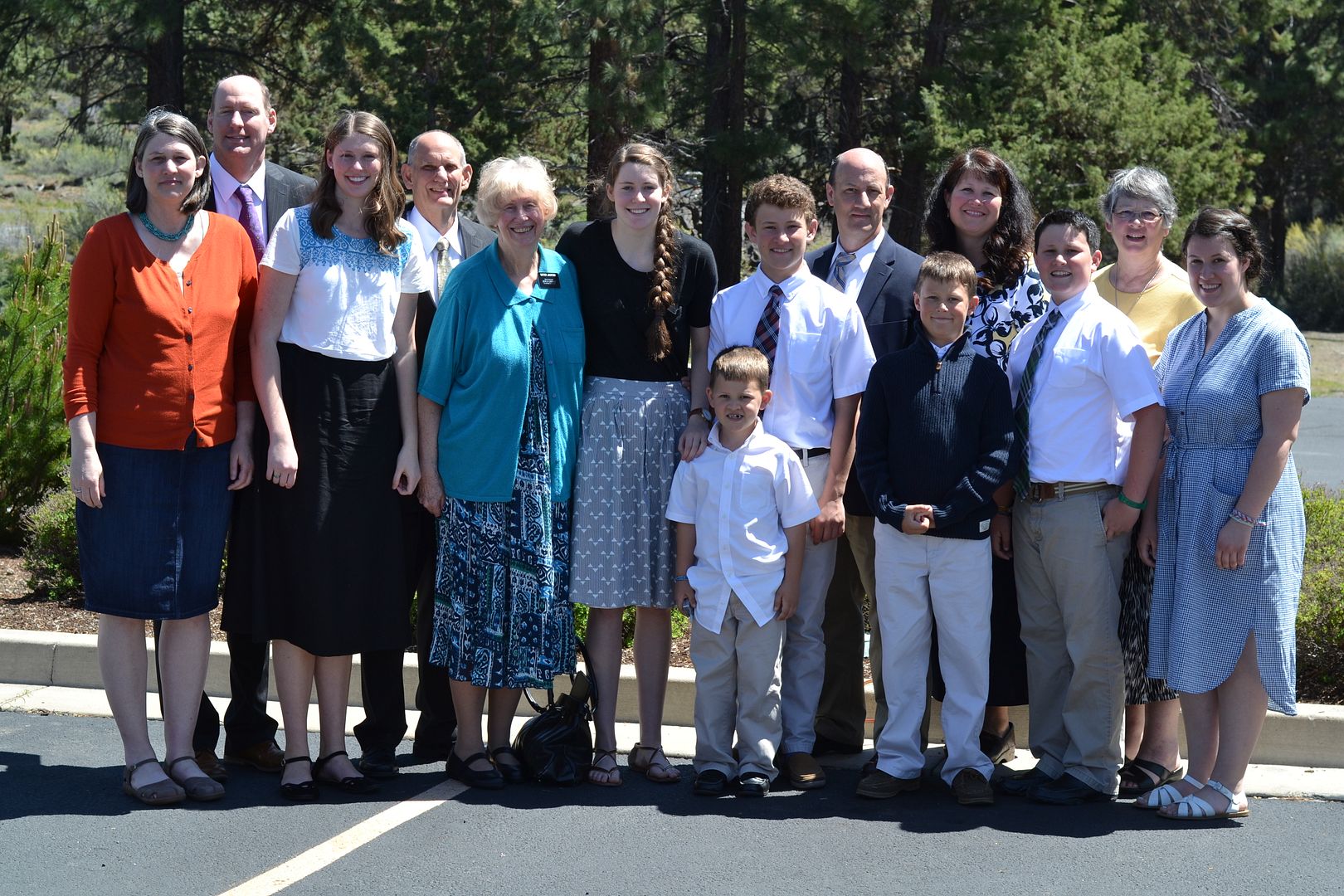 Spencer participated in several track meets. He did shot put, soccer ball throw, 90 yard dash, and coed relays. I was so proud of how well he did!!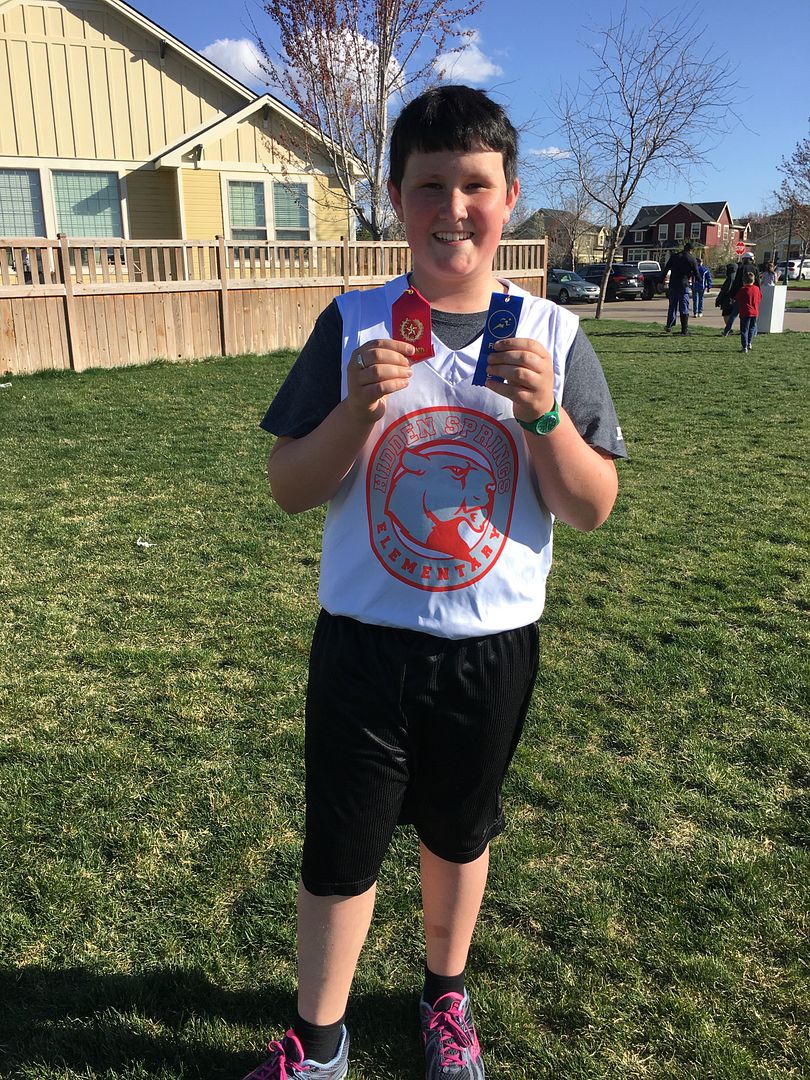 Levi wanted so badly to lose a tooth at school so that he could go to the nurse's office and get a tooth tooth holder. His dream came true one day and he was super excited when we picked him up from school.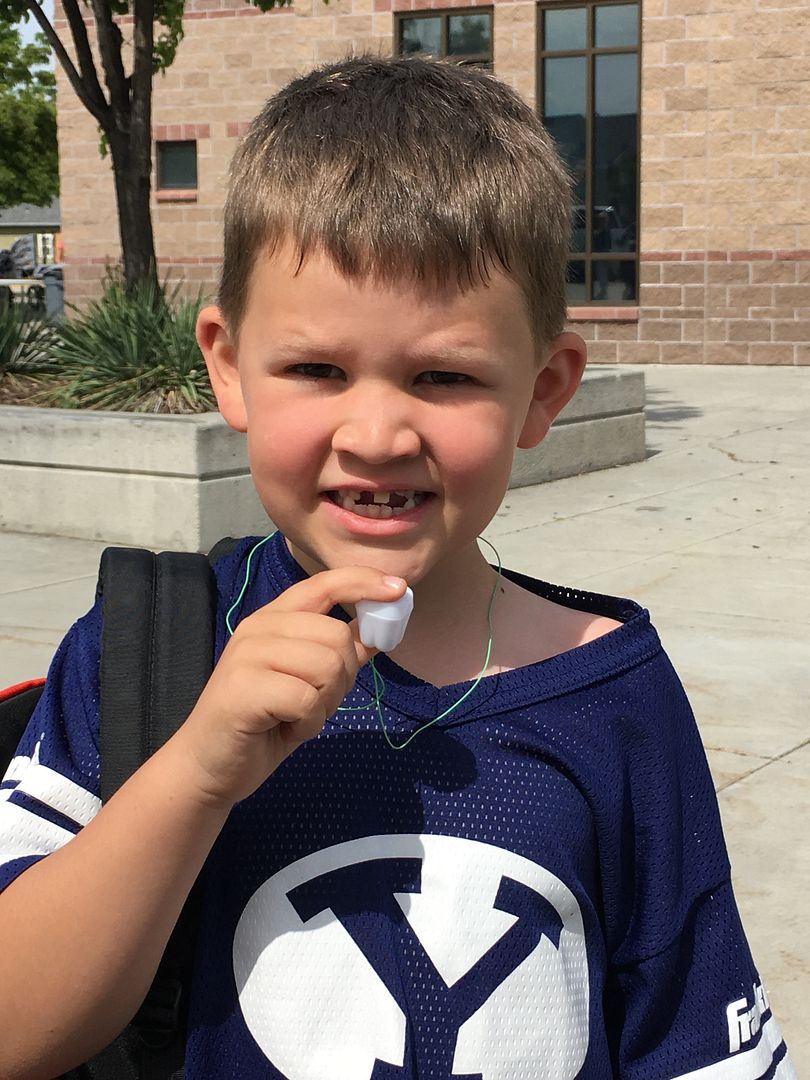 I played frisbee with Andrew and jammed my thumb. It hurt for several days and I had a good story to share.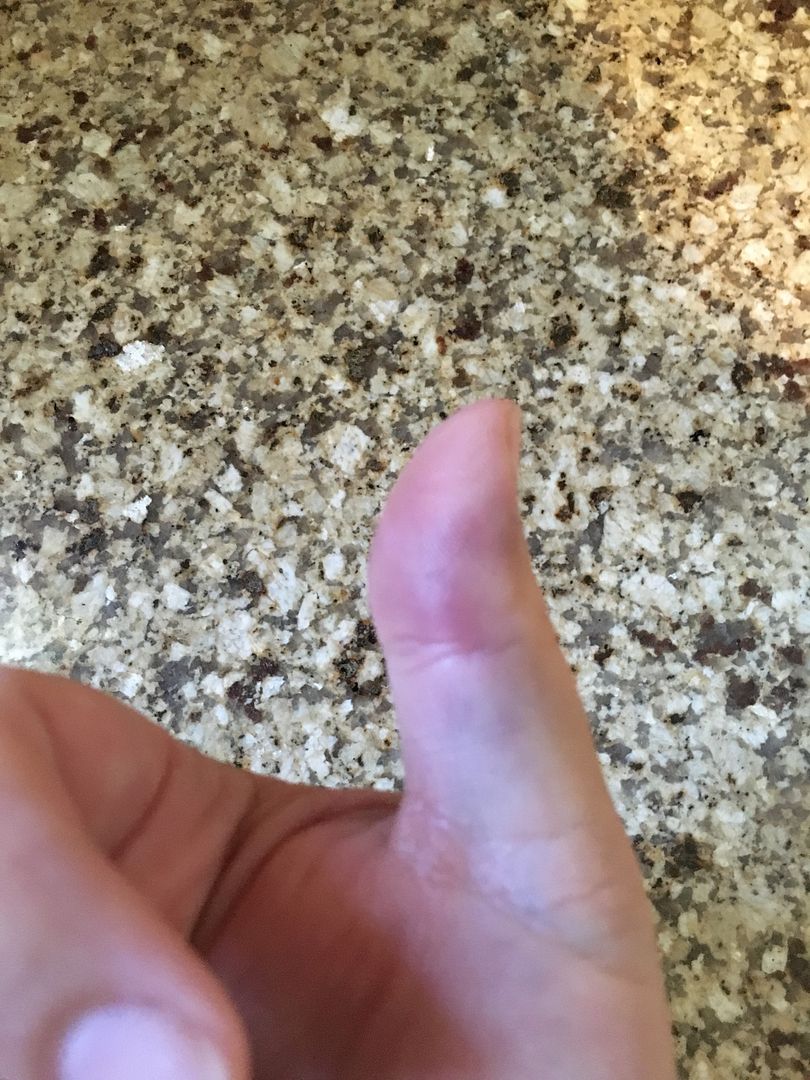 We enjoyed a neighborhood BBQ.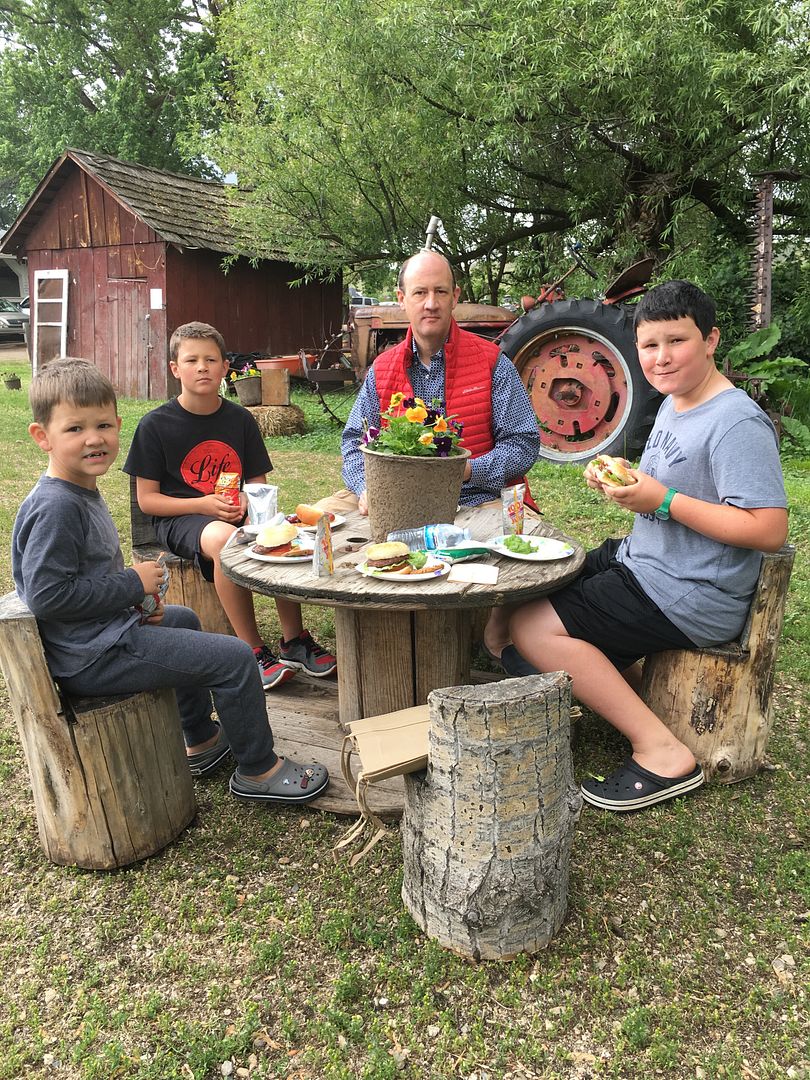 Andrew's lacrosse team went undefeated this season and won the championship game. It was very exciting and Andrew played really well!
Spencer went to Outdoor school in McCall and had a super fun time. This is how he looked when he left...
and this is how he looked four days later.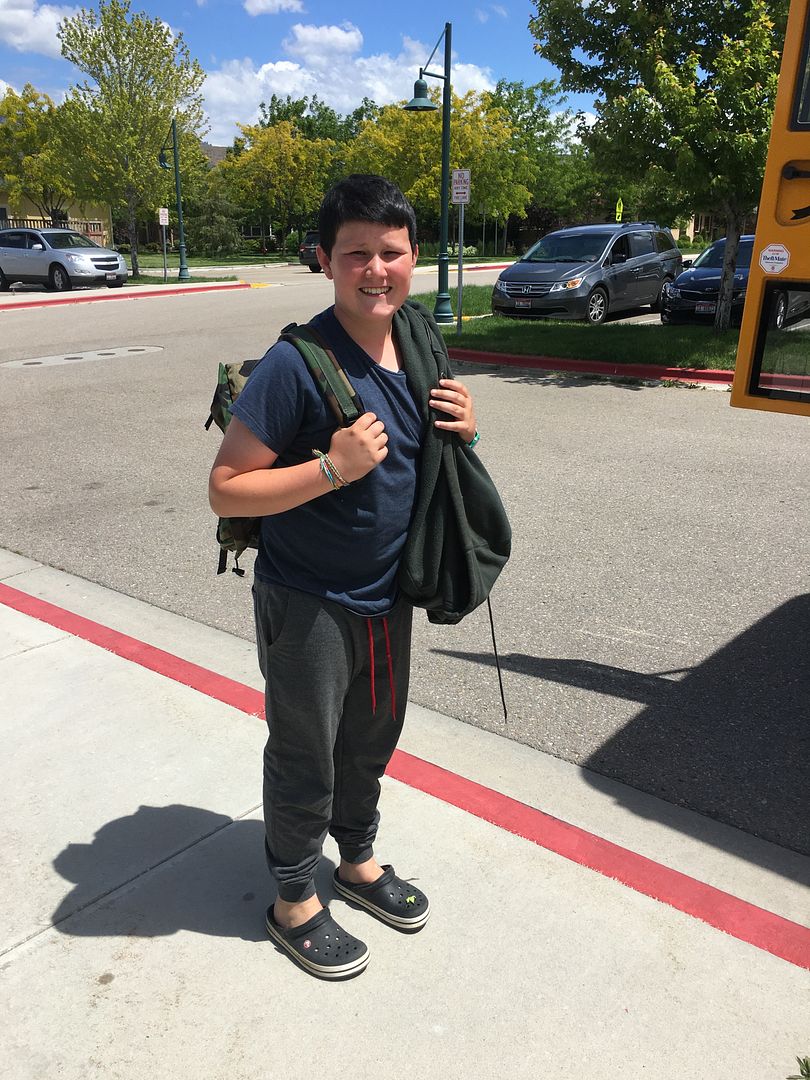 Levi had a field trip to the Whiting's farm. Nathan helped with the rockets and I was the horn blower. We all had a great time!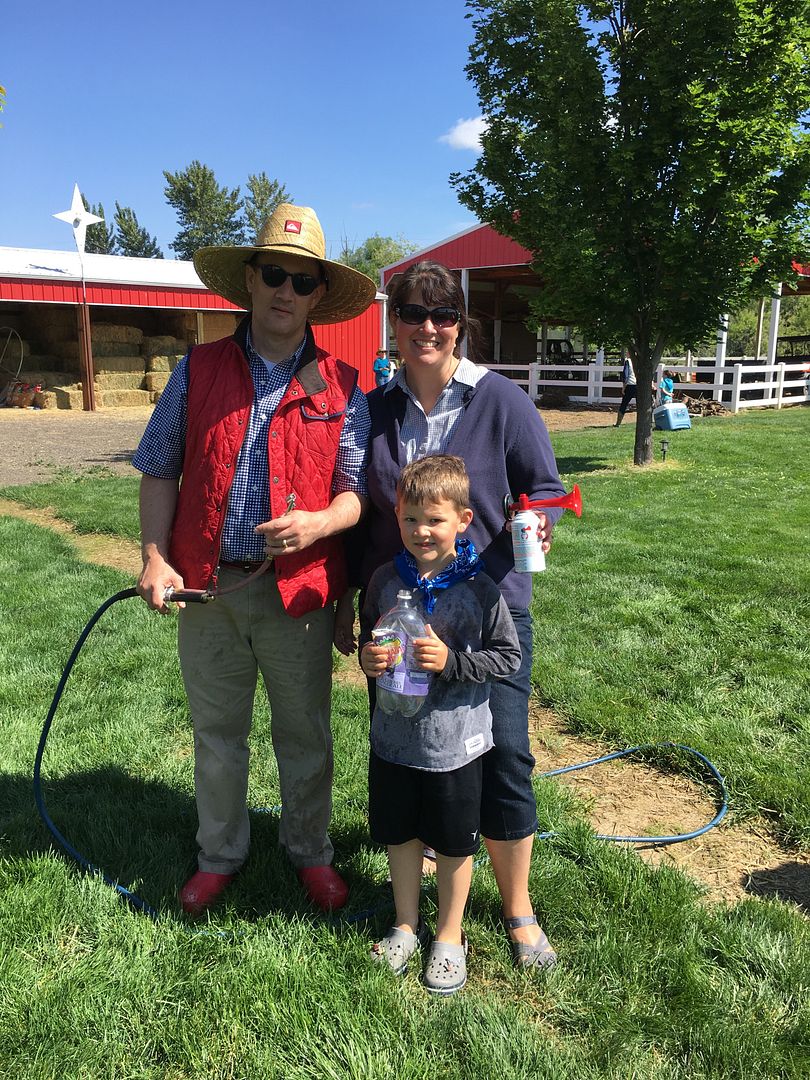 We had our first swim of the season. Can't wait to use the pool this summer!!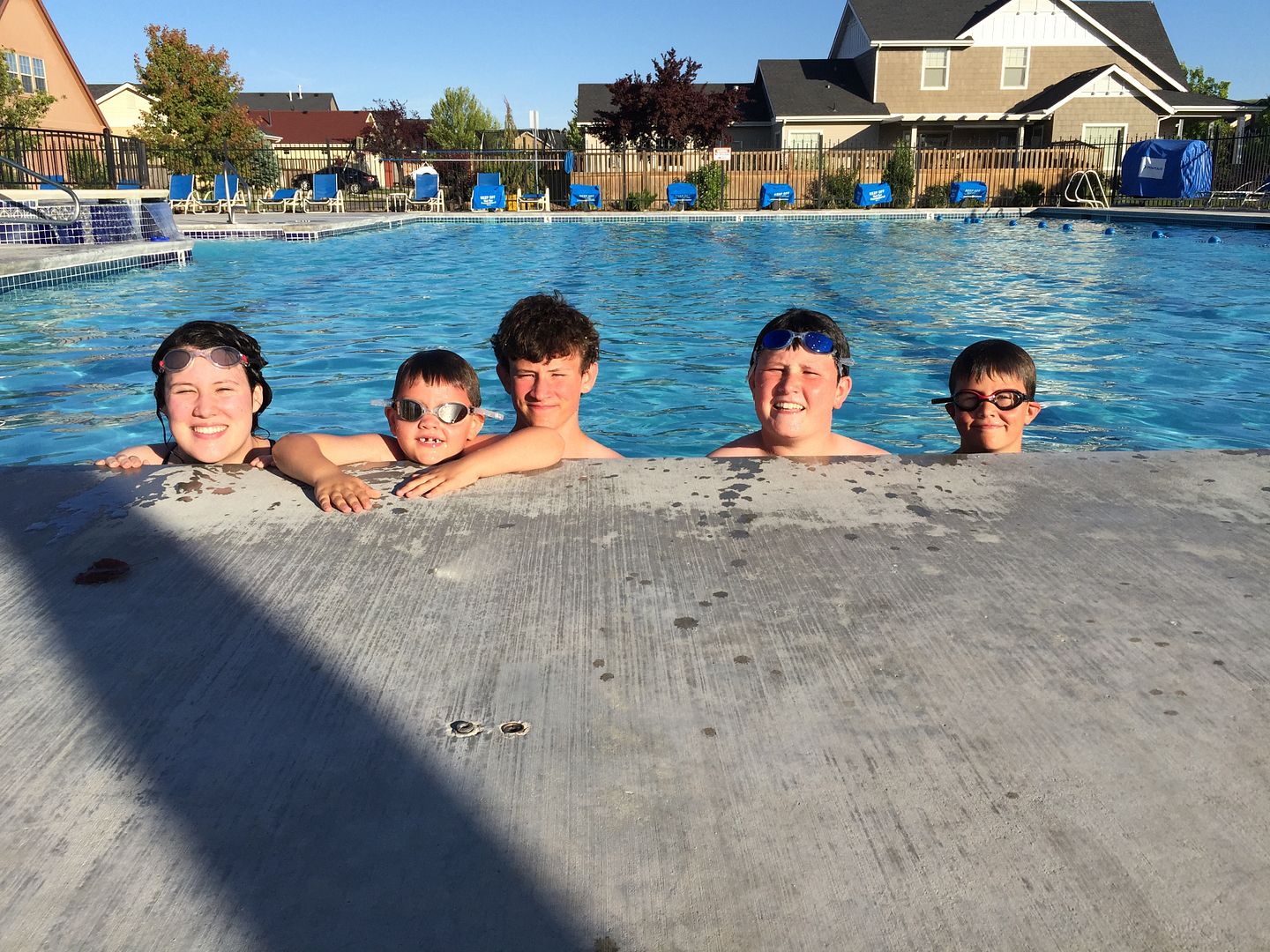 Sarah got a car and boy howdy was she excited!!