We started the month off with more snow which was great as Nathan and Benjamin went skiing with the school the first Saturday evening.
Nathan says that Benjamin is a natural on the slopes and they loved having time together!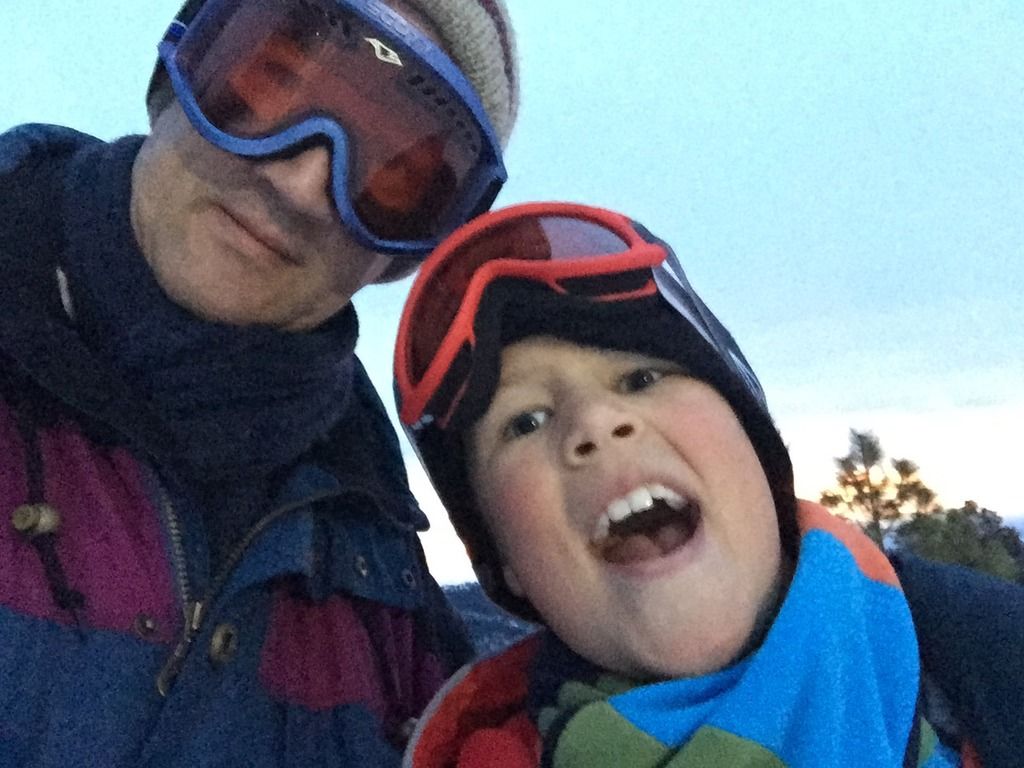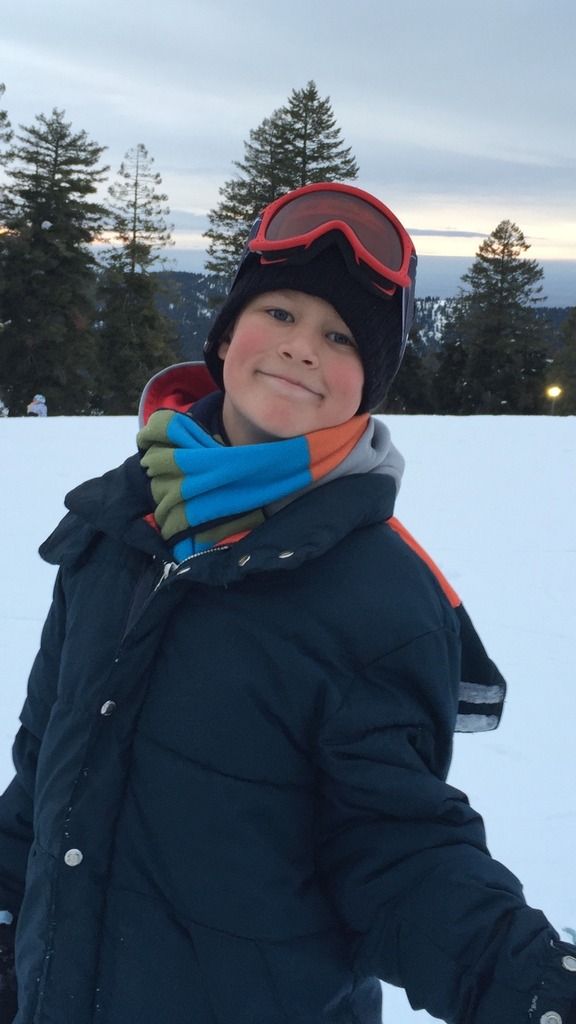 Levi had 100's day at school and got to make a 100's day hat. He put 100 stickers on his hat. I think it turned out awesome!!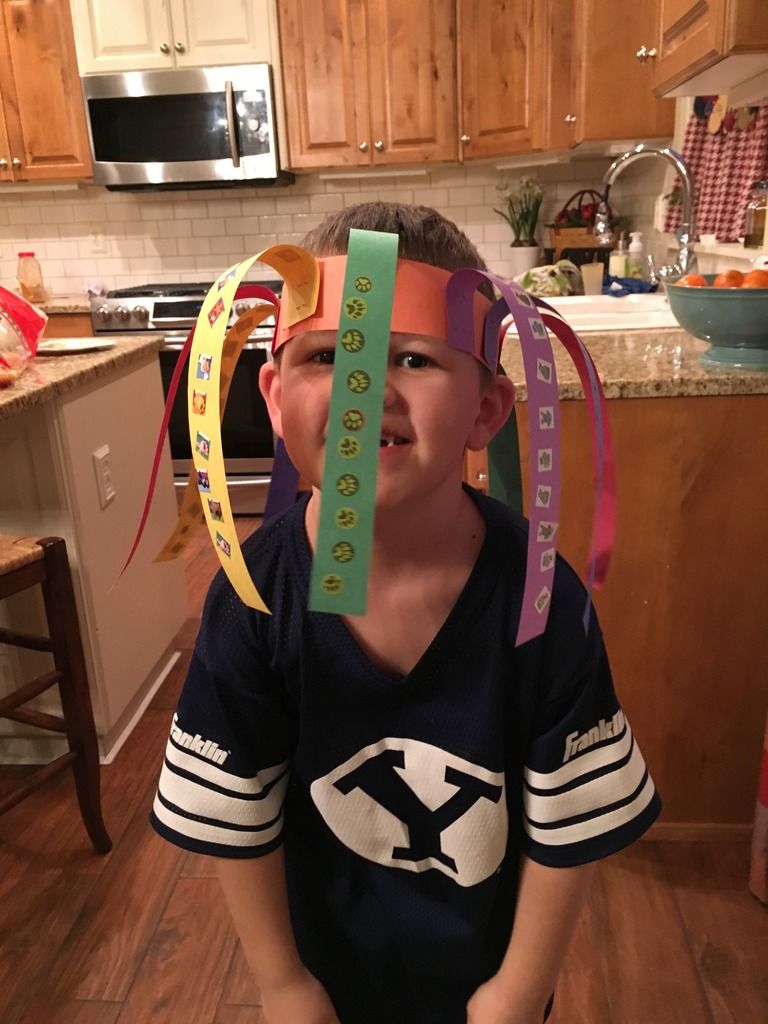 We frosted sugar cookies one night for Valentine's day.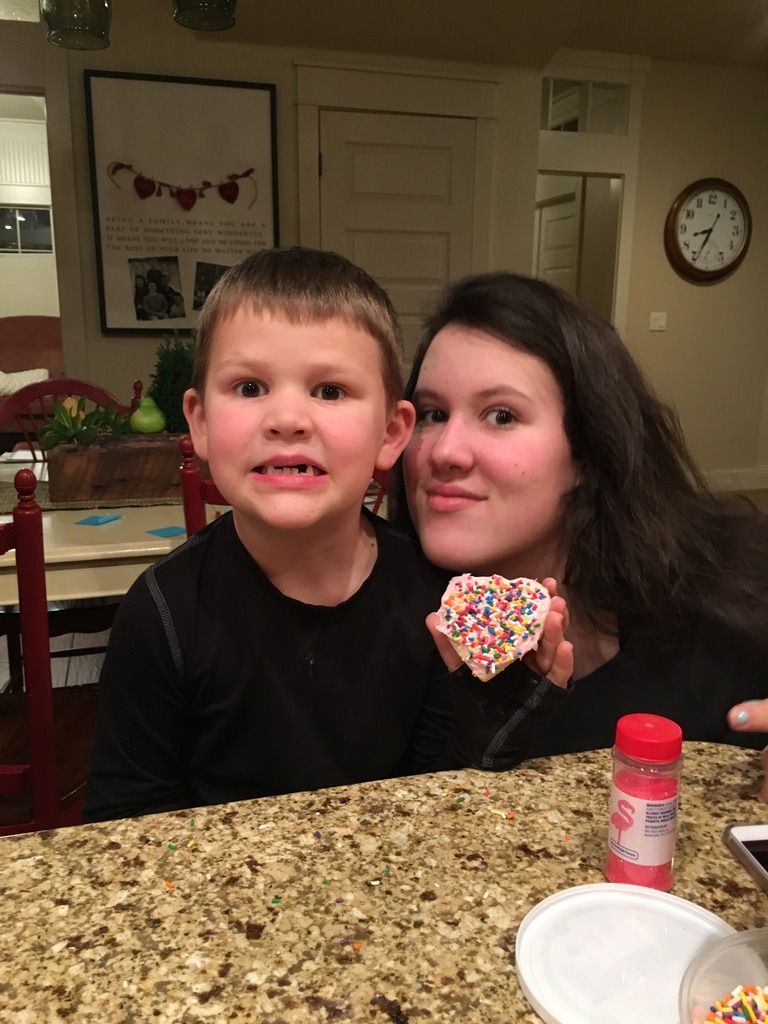 Spencer was the only one that needed to make a Valentine's box for school and dad was left in charge to help him. I love the theme of his box!!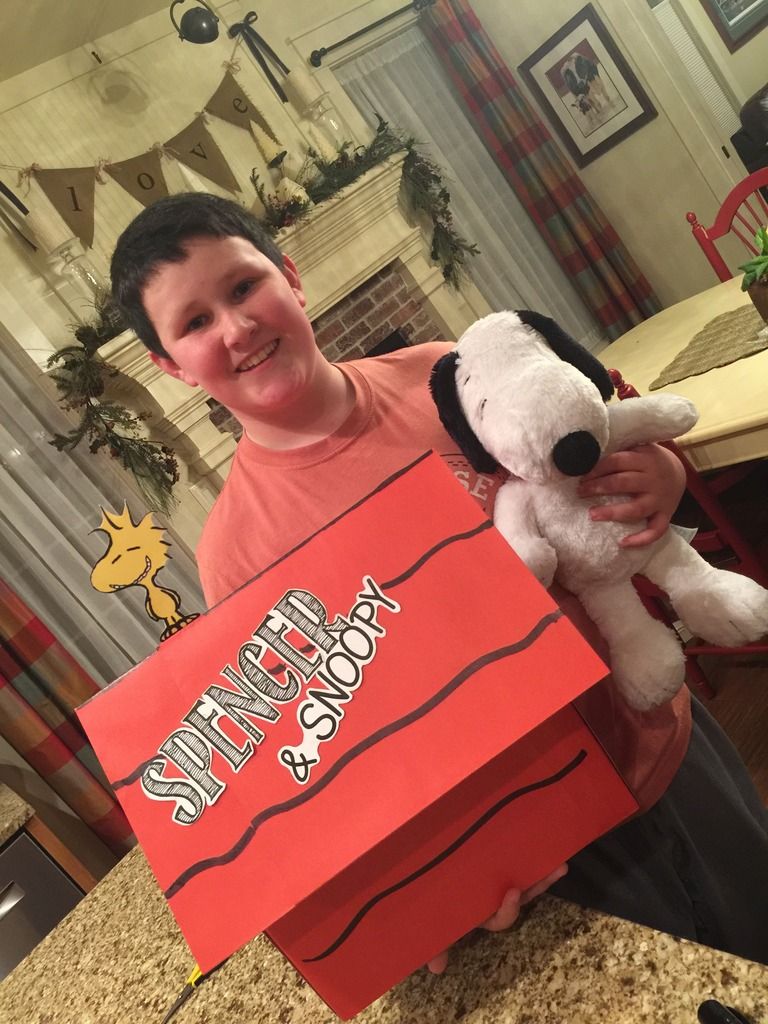 On Valentine's day, our family enjoyed Valentine treats and a delicious dinner made by dad. Unfortunately, this is the only picture that was taken - thanks Sarah!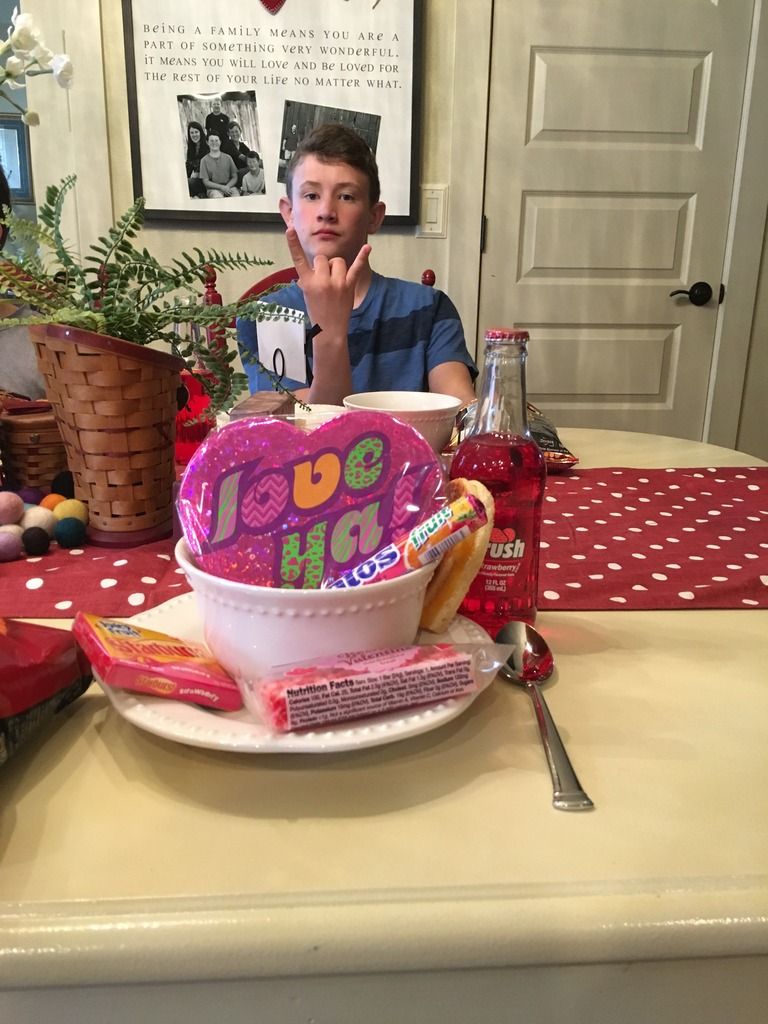 I did get a text the morning of Valentine's day from my neighbor across the street. She sent this picture and asked if he'd slept outside all night. I laughed and replied back - YEP! That's my boy out there!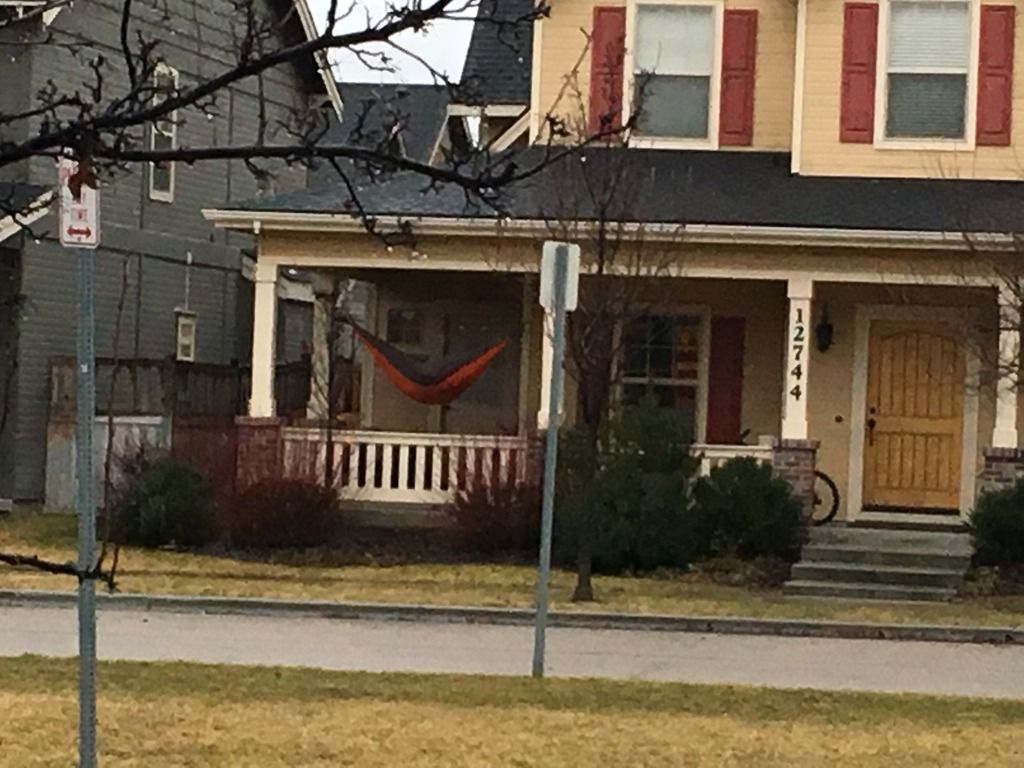 Our ward did a Where's Waldo activity at the mall one week and I got to go and participate. It was super fun and well planned out and the kids had a great time finding ward members hiding throughout the mall. We have amazing leaders!!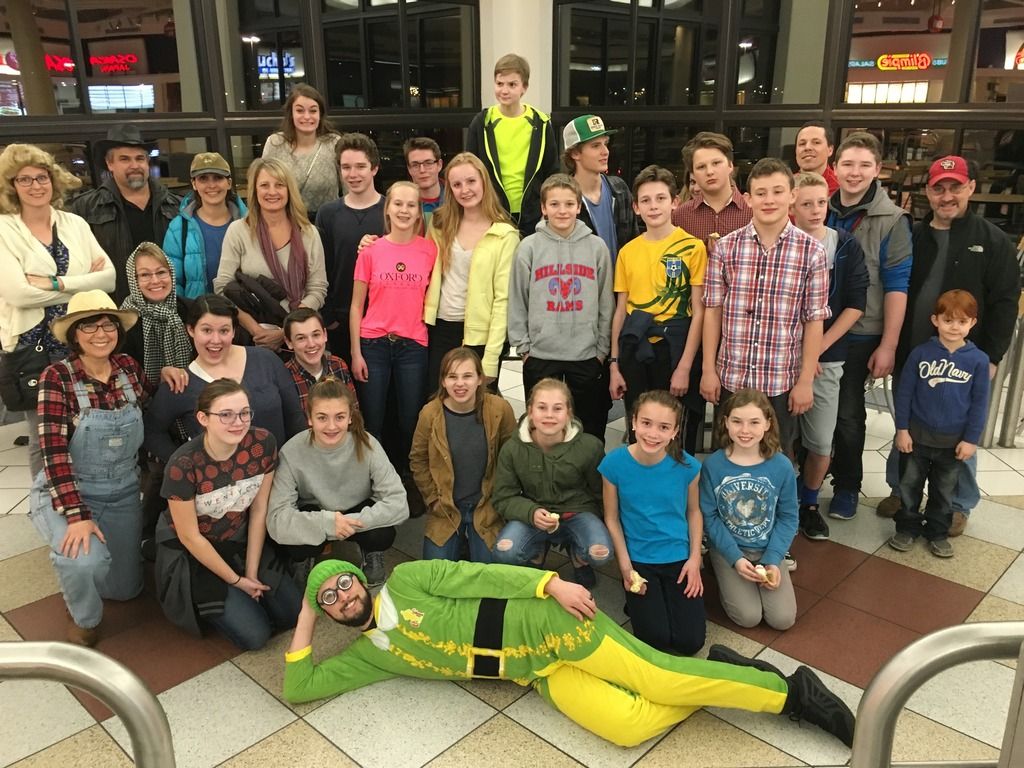 This was pretty much how Sarah looked one weekend as she waited to find out if she was selected to go on a service trip to Thailand with
Hailey Devine
. A couple of weeks later she was told that she was put on the waiting list and that they would let her know by March 14 if she was going. March 14 came and went and not a word. We were shopping in Vegas when she got the email that she could go if she wanted. There was no questioning in that girls mind and her dad paid the down payment. We have ONE HAPPY girl in our house!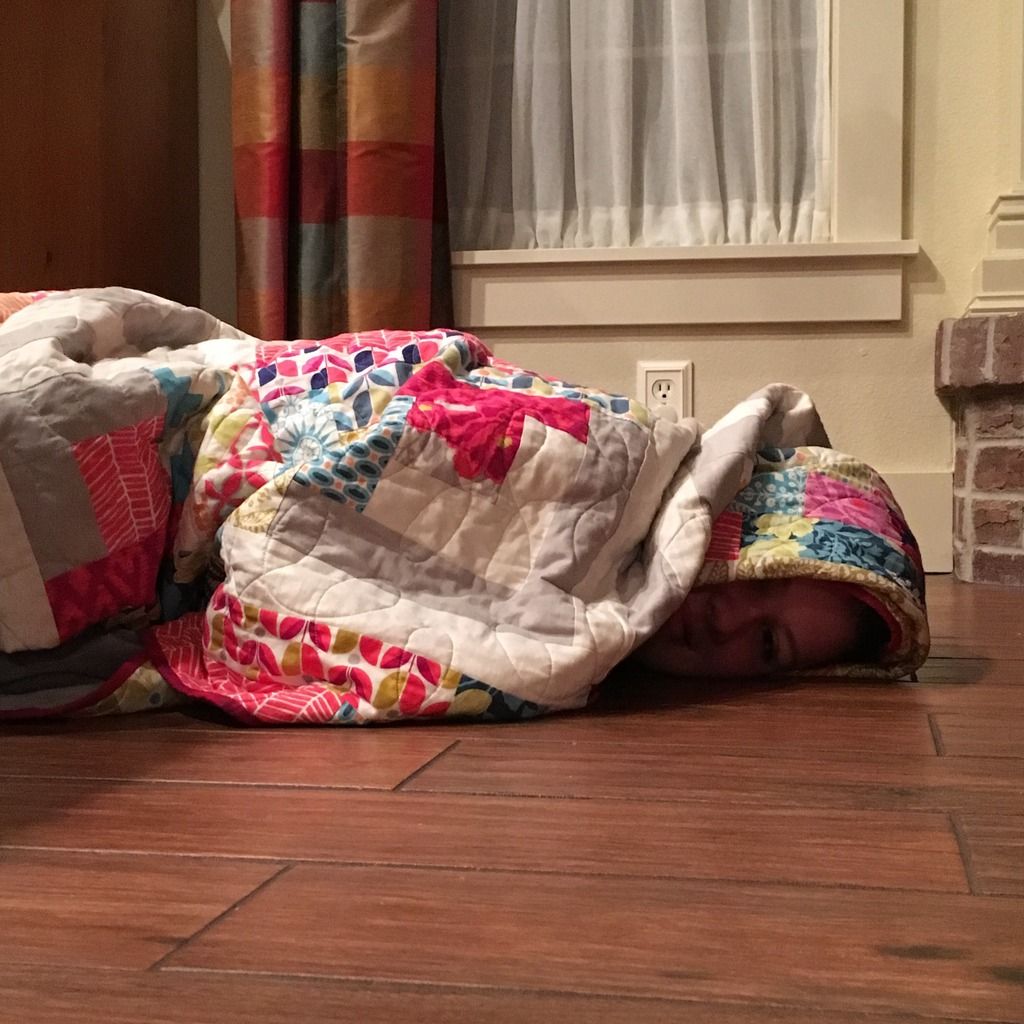 Andrew went ice fishing with the scout troop one Friday night. The weather looks cold but clear in the picture, but from what I heard, the night before was a terrible wind and rain/snow storm (in a falling apart tent that went in the garbage when he got home) that ended with three boys sleeping in a leaders truck. The joys of camping in Winter!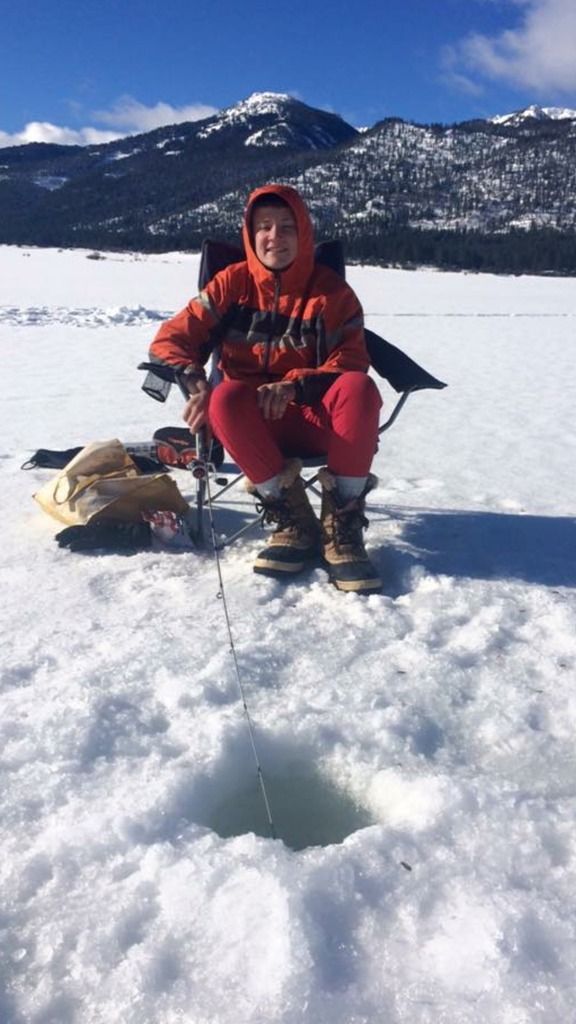 Benjamin presented his Heritage Box. This is one of my favorite projects that they do in 3rd grade. I love that they get to research and learn about their ancestors and then tell others about them. Benjamin did a fabulous job of sharing his heritage with the parents and students of Hidden Springs.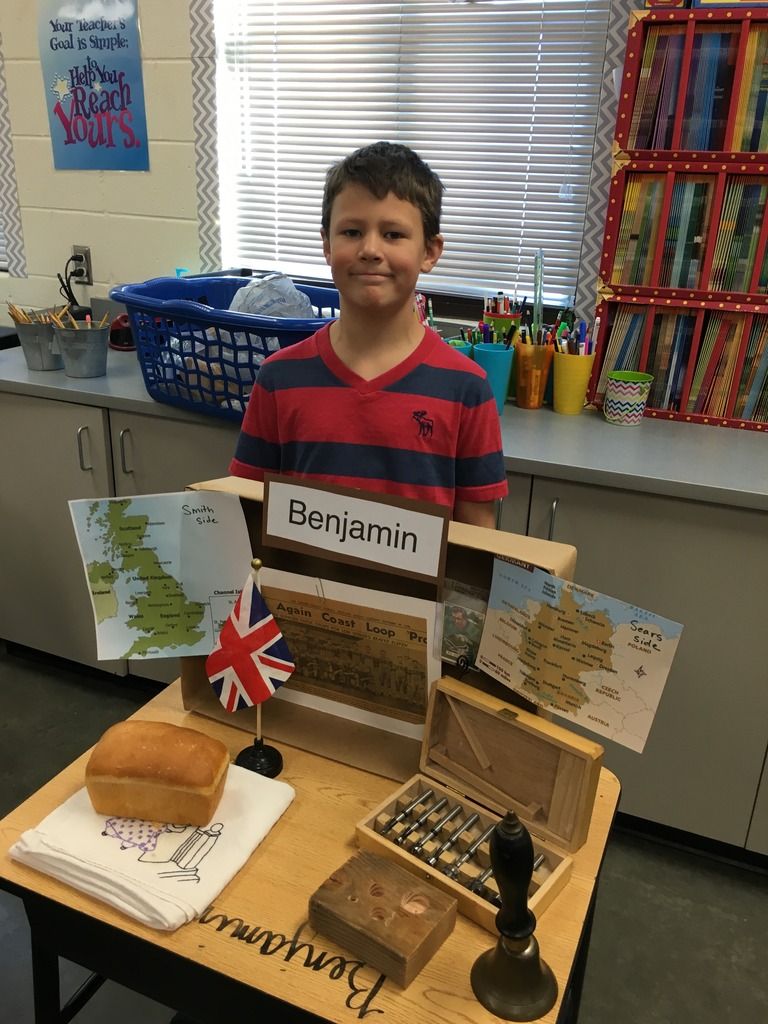 Spencer finished up his basketball season. I called him the Rebound King as he was most often the tallest one on the court and was able to get lots of rebounds. He learned quickly to get those rebound and then go right back up for the layup. Great job, Spencer!!